With the winter season approaching, everyone wants to give their wardrobe a refresh. What about the old pieces that are still lying in your cupboard? What if we say you can style your classic crew shirts in several new ways and obtain a new look? No denying the fact that a crew shirt is one of the loved knitwear pieces and today, we are bringing it to the forefront.
We list some of the most exciting and unexpected ways in which you can style that old-school piece of clothing. Thinking about if the traditional crew neck sweater is still in fashion? It is. Moreover, people are loving it more when they get to style it in different ways. Be informed that a crew neck sweater is a timeless classic and not merely a seasonal trend.
Top Fashion Tips On How To Style Your Sweater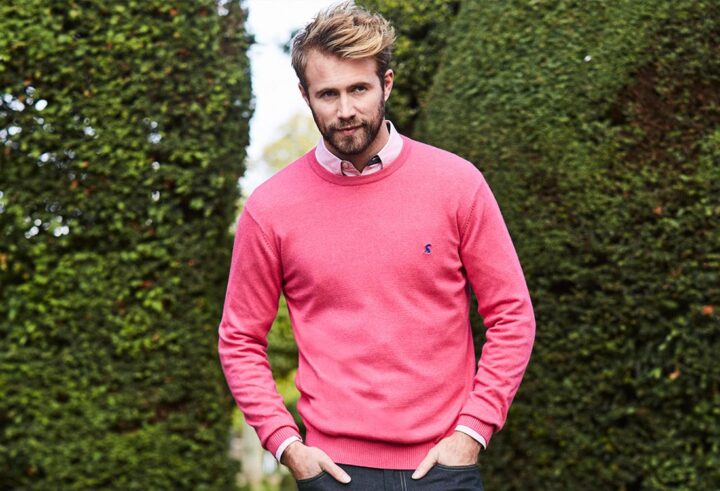 Below mentioned are some ways to style your sweater:
1. Style It Throughout
Yes, you guessed that right. Not only during the winter season, but you can also style the crew neck sweater during summer as well. Undoubtedly, layering for the summer season is a big no-no especially when it's burning hot. However, at the start of the autumn season, you will love the extra layer in the evening when there is a drop in temperature. A colored crewneck jumper will add a pop of color to the basic chinos and white shirt.
If you are not too fond of trousers, you can style them with a minimalist outfit that consists of a full-sleeved sweater, a classic, white shirt or t-shirt, and shorts. Moreover, if you don't want to add colors to your outfit, keep it basic with a pale blue or classic gray color.
2. Casual Is The New Trend
These days, people are more after casuals and the trend is in. You will see that the trend is more based on leisurewear at the moment, and everywhere you will find people with minimalist detailing in their outfits. If you are also after casual wear and bigger logos are not something you are a fan of, try out a refined take with athleisure. You can style fine knitwear along with a lightweight jacket to complete the look. Casual wear will give you a more elevated look when you pair it with minimal pieces.
3. The Right Base Will Go A Long Way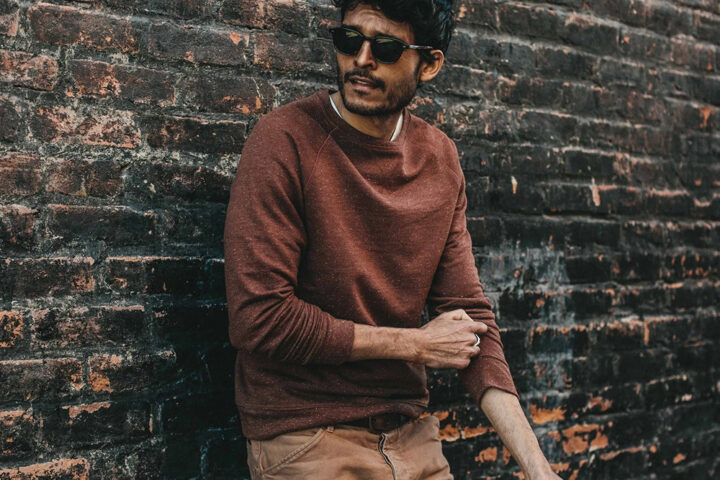 If the weather is warm enough to pair a crew neck with shorts, for the jumpers it will probably be too toasty. You can simply put a basic white tee under the crew neck sweater to make sure that everything is alright and the temperature is fine. You may have the urge to go out without a crew, but the British weather often makes it compulsory for people to keep one on their toes. Hence, it is good to bring one crew neck along, and style it. If you are looking for lightweight layering to ensure proper insulation you can opt for woolen crew neck jumpers.
4. Add Colors During The Winter Season As Well
We are not telling you to mandatorily go for pop colors, but have the information that colors are not only for the spring and summer seasons. Colorful outfits will bring a completely new dimension to your style and look. When you pair a colored sweater with a navy blazer and neutral trousers, the entire attire will make you stand out. Without feeling over the top choose colorful outfits.
For an everyday look, you can have some bolder pieces in your wardrobe, like the wine-colored chinos that will tone down the look with a crew neck. To make the bright colors more wearable, pair them with black trousers and casual shoes. You should mix colors the right way to obtain a more balanced look.
5. Warm But Stylish Look
Who said you cannot look stylish with layers? A long overcoat styled above the crew neck will make you look stylish and also keep you warm. You can choose from a vast range of coats available that keeps warm and also goes well with knitwear. Some of the options will keep you warm and also give you style points. Moreover, this look is the best for all occasions, be it for walking your pup around, or taking a bustle through the city.
If the days are way too cold, you can wear a crisp white shirt under the knitwear so that you get a smarter look that is not laidback. Pairing it with jeans is also a great option for more casual days.
6. For The Formal Occasions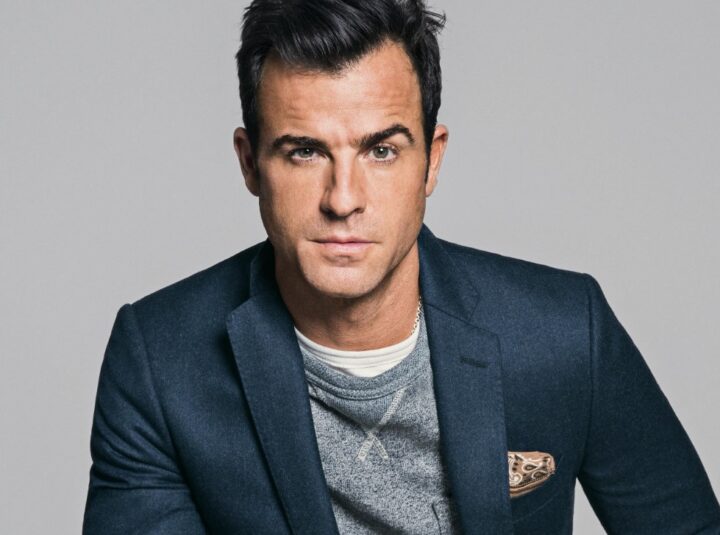 Yes, you can style your favorite knitwear for formal occasions as well. If you are going for dark-colored suits or coats, a beige-colored sweater will brighten up the look. For a versatile approach, you can pair them up with contrasting chinos or jeans. To obtain a more classic look for the cold and windy weather outside, take a long coat and layer it over the crew wear.
Looking for a more elevated style? You can add more textures by adding scarves that compliment your outfit best. You can also upgrade your everyday suit by adding a crew neck sweater so that it reflects a touch of your personality. Also, it will take the bland outfit to a whole new level.
7. Textures Are Great Too
As the Autumn season starts you can choose to layer similar tones and it will bring a more premium finish to the plain and basic outfit. For a stylish appeal, you can combine neutral tones and textures for the knitwear, and then add contrasting colors in trousers or jackets. A vast range of tweezed blazers available in the market proves to be a great wardrobe addition. The tweed gives a great contrast to the knitwear and gives an elevated approach to the entire look.
The Bottom Line
By adding subtle details to your basic outfit, you can easily make it look elevated. One of the classiest looks is by pairing a checked shirt or a striped one with a moss crew. You need to be creative and stylish by bringing in more colors and prints to the basic autumn/winter outfit.