Looking for the best colors for your print-on-demand t-shirts? Look no further! In this article, we will discuss some of the most popular colors for t-shirt printing, as well as what are some popular base colors. So whether you are just starting out in the t-shirt printing business, or you are looking to expand your current line of products, read on for some helpful information!
Most popular t-shirt colors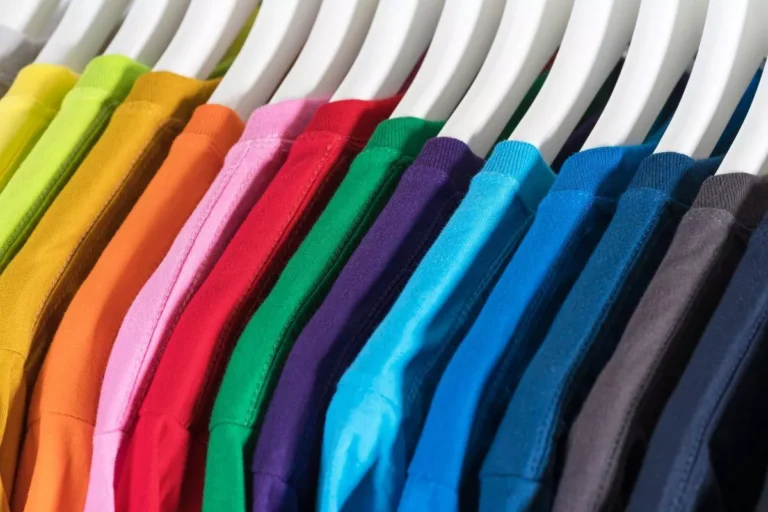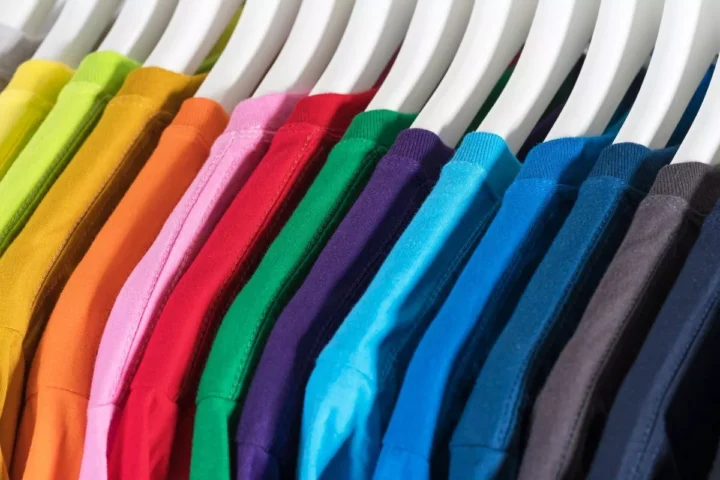 There are t-shirts available in many colors. Starting from basic black and white and ending with dusty pink, forest green, and ocean blue. When first starting a print-on-demand printing business it might be challenging to decide what color t-shirts to sell, so here is a short run-through of what colors will definitely be winners.
White
No surprise there that white is one of the main colors you have to have in your print-on-demand t-shirt shop. White is a basic, classic, and color that suits almost everyone and can go with almost every outfit. It has a lot of versatile applications and people love clothing items they can reuse and wear with lots of other clothes they own. White is also a very unisex color – men and women of similar proportions choose to buy a white t-shirt.
Black
As well as white color, black is also a staple in a lot of people's wardrobes. It is a basic that goes well with a lot of clothes and styles. Black is also a very grateful color as it doesn't get as easily dirty as, for example, white clothing. Black is a suitable color for summertime as well as winter, it isn't really associated with just one season.
Navy
Navy is a very dark blue shade that is very popular and often worn by men and women. It is a somewhat neutral color that works well with lots of other tones. Navy has become a new staple – it looks sophisticated and elegant and makes a t-shirt feel luxurious. It will look good with lots of other color clothes but especially will excel paired with white pants and red accessories.
Gray
Gray is a simple color that has lots to offer. Yes, it is not a very bright tone, but because of that, it can look good with lots of other colors and clothing pieces. Gray is a wonderful tone for a neutral clothing palette and a wardrobe that supports muted tones, earthy colors, and pastel hues. Gray will look amazing paired with white bottoms and a navy jacket.
Red
Red is a different kind of staple – red clothing is a statement and a t-shirt is no exception. The one thing you can think about though is the tone. Nowadays very popular tones for red are brick red and maroon – both have a little bit darker hues than a classic red. The dark red tones work very well with lots of other colors and don't stand out as much as the bright red but still have the intensity of the red.
Blue
Blue is a color that previously was mostly associated with male wardrobe but nowadays it is very popular also for females – girls and women. Blue can have different shades from bright, light, and dusty to dark blue and ocean blue. Blue is not a color for everyone but people who love it will be thankful for this option in your e-commerce shop.
Pink
Pink, as well as blue color, previously was heavily associated with a specific gender, in this case, female, but nowadays it is proudly worn by boys and men as well as women. Light pink is a very subtle color that isn't overwhelming but still gives a pop of color. If you are looking for some colorful options, pink might be a good one.
Great color combinations
One part of a good t-shirt is its base color, but the second – is what color the print is. You can experiment yourself with print and base color combinations but there are some combinations that are time proven and looks great. Take a look!
White t-shirt with black print
Is there anything more classic than this combination? It has a minimalistic look, it is not overwhelming, looks chic, has good contrast, and leaves an impact. The black print can be big or stay small, it doesn't matter. Black on white is a timeless combo.
Black t-shirt with white print
The inverted version of a white t-shirt with a black print. This is also a very basic combination that will work wonders. Black is a statement color and paired with white print, it makes the design really pop. Small or big prints – both will look great in this color combination.
Red t-shirt with white print
This combination will look the best if you choose some of the darker red tones, for example, maroon or brick red. The white will really pop and make the design look very luxurious and chic. A bright red t-shirt paired with a white print will look a little bit flat but still very impressive and head-turning.
Blue, gray, and white combination
Blue and gray work wonders together. Both colors are not very bold but together they create a great deal of interest that results in an unusual look. Add white or black to the mix to excel the design even further.
Pink t-shirt with red and white print
Pink will look great with the classic white but you can add a pop of color by adding red to the mix. It will create a very warmed-toned t-shirt with a soft feel – something for the gentle-hearted.
Conclusion
When deciding what color t-shirts to order for your print-on-demand shop it is always wise to start with the classics, like black and white. Then slowly expand your product collection to more and more colors and experiment to find out what tones your clients love the most. It also applies to print colors. Only with testing and reevaluating you can learn what color combinations are the best ones for your situation. Looking for a print-on-demand vendor – check out Printseekers.com. Good luck!