If you ask a fashion critic if you can judge a person by the style of clothing, they would tell you that it is the easiest way to get to know a person's personality. Especially with men, it is very easy to learn more about them, because men's style speaks a lot about how they feel, what kind of life they live, and what are the things that make them happy. Speaking of men, we can say that men are very dedicated to looking good. Starting from the hairstyle, the beard, all the way to the shoes, shirts, blouses, and jeans. Men, we know that your most comfortable thing is the thing you can be in every day, and that's jeans.
Jeans are the most comfortable clothing for men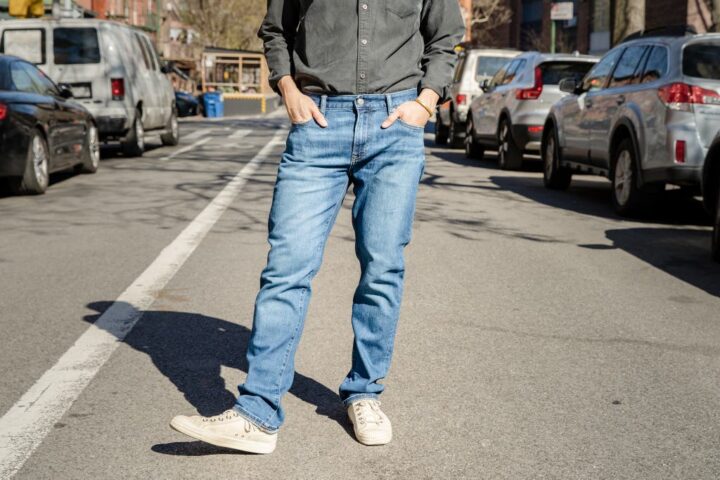 In general, jeans are the most comfortable piece of clothing for women, but especially they are the favorite item in the closet for men. Why? Because it is easiest for a man to form his look for the day by taking a pair of jeans and combining them with a shirt, blouse, t-shirt, or any other item from the selection of men's clothing, along with his favorite pair of shoes.
The universality of jeans allows every member of the stronger sex to feel beautiful, look good, and feel comfortable all day long because that is what is most important to them. Even though they say that after the age of 40, every man needs to approach his appearance more seriously and slowly eliminate jeans from his choice, this is not the case, and fashion critics agree with that.
It's the perfect match for men over 40
Jeans are a piece of clothing that is made for every age. What differentiates the models is their appearance, because the appearance of each model is adjusted according to their ages. Thus, each of the brands that offer jeans for men has made models that would suit those up to 30 years old, those up to 40 years old, but also men who are over 40 years old.
Are you 40 or older and want to look great wearing some of the best men's jeans? Today we present you brands that can offer you comfort, a great look, and something that fits your taste. So let's see which are the 4 hottest jeans brands that have a great offer for men over 40.
4 Hottest brands for men over 40
1. Levi's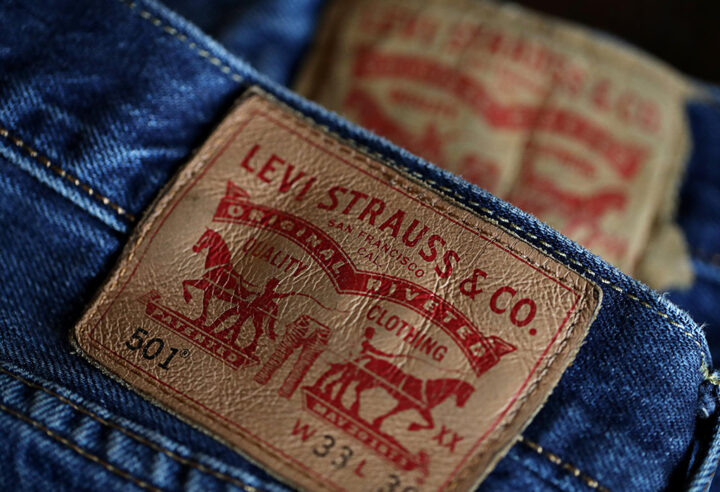 The first brand that can offer models for all ages, and an especially great choice for men over 40, is Levi's. It is a brand that has existed for almost 170 years and always has great models that can give men over 40 a different experience that they will like. They offer above all quality, they offer comfort, great denim material from which the jeans are made, and models that can be easily combined because they know that this is what every man wants.
2. Everlane
We are going with a brand that is once again aimed at both sexes – male and female. Although this brand is aimed at both men and women, it can still claim to have some of the best jeans for men over 40. They have existed for a relatively short time, but in their 12 years of existence, they have shown that they can offer every man jeans that will give him the comfort he needs, but also the quality he is looking for. This is exactly why this brand is among the best for men in general, and especially for those who are slowly entering their 5th decade of life.
3. American Eagle
For their 45 years of existence, it can be said that they have always had something enticing to offer men and women according to fashion trends, and they have a special commitment to giving men the pair of jeans that they want and want to have. . That is why this brand is the third best brand for men over 40 years old. They are working to be able to offer models that would be for everyday, sporty combinations, and business combinations, but also for evening outings – and all this for men of the 40+ group. Quality, affordable price, and comfort for each of you!
4. Uniqlo
The last brand that would be ideal for any man who wants to look good in a beautiful model of jeans is Uniqlo. It is a Japanese brand that has existed for almost 40 years and has something to offer for women and children, but above all for men who want beautiful clothes with an emphasis on beautiful jeans models. It is important for every man that a piece of clothing can be combined with almost anything and look good on him, and this is exactly what Uniqlo offers to its loyal and future customers aged 40 and over.
Are you wondering what you need to look and see in a brand or a model of jeans? We bring you much more about these dilemmas in the sequel.
What is it that every man should notice in a pair of denim?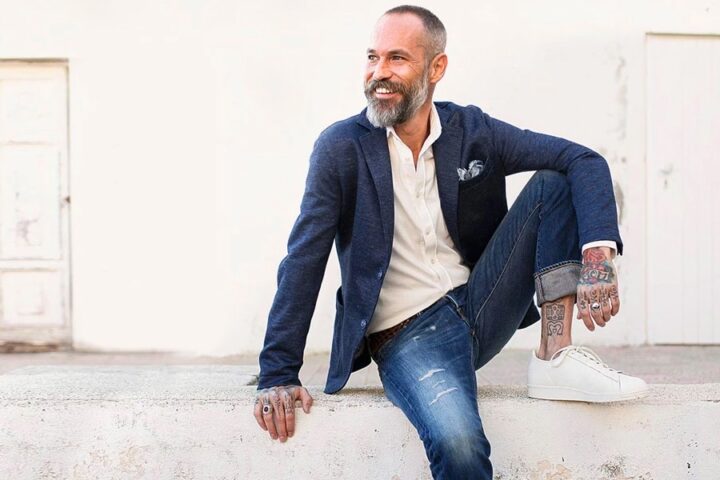 Although this is the favorite piece of clothing for every member of the stronger sex, most men do not know what it is that they should recognize in a piece of clothing. What you need to pay attention to when it comes to denim is the following:
Quality that everyone is talking about – quality is the main thing that matters to you, so if you see a pair of denim that you like and it comes from a brand that everyone is talking about, you can buy it.
Style is also important – everyone would choose a pair of denim with a different look, so it's important to look at whether you like the style as well as whether it would fit you well.
Try to choose something in which you will feel comfortable – comfort for a man is the most important thing and we are sure you know this very well. So focus on choosing a model that will provide you with the full comfort you deserve.
Are you ready to buy the brand, but also the model of jeans that will soon become one of your favorites? It's a lot easier now that we've given you the answers you've been looking for. Therefore, start searching and choose a new pair of denim whose fit you will fall in love with.