Feel like going casual? Pick out denim jeans and pair a tee with it. Don't know what to wear to a date? You are most likely to end up in your favorite pair of jeans and a crisp button-down. This proves that we are living in the age where denim is the ultimate solution to every outfit crisis. And while denim jeans have been in a rage since their existence, the denim shirts have slowly established their place in men's fashion as well. Here are the Denim Shirts Outfits for Men that have quite literally become another weapon in the men's wardrobe.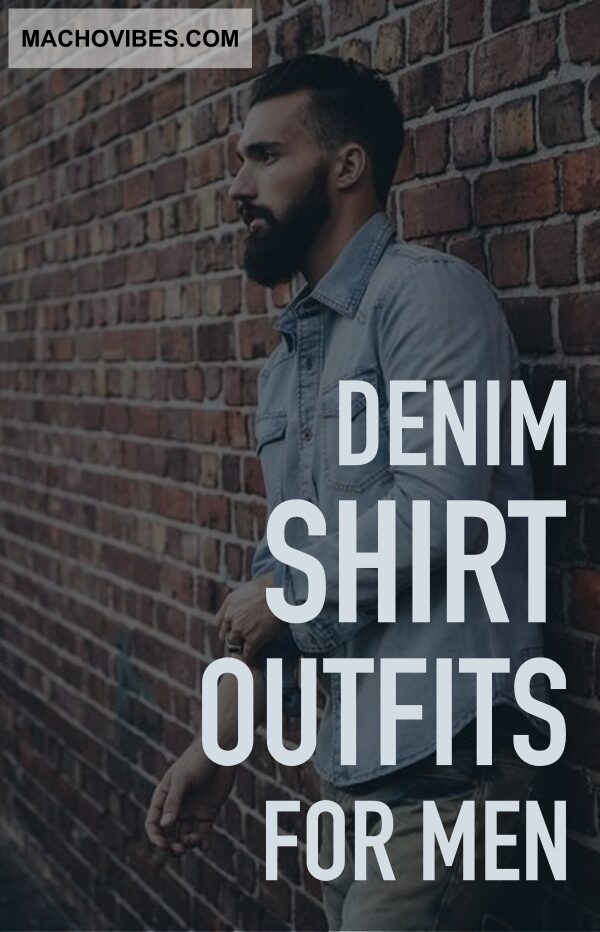 A tailor from Nevada named as Jacob W. Davis manufactured the rivet-reinforced denim pants and one of the most stylish fabric came into existence that has now ingrained in everyone's life. This cotton warp-faced material is the most basic and the most durable fabric. Denim is an essential part of men's wardrobe and the very basic foundation of men's fashion. And now denim shirts are hitting it off in the style industry.
Denim Shirts Outfits For Men
Denim shirts give a break from the traditional cotton or linen shirts. Although the denim shirts are mostly kept away from the formals section, they have definitely made a great impact in the casual ensembles for men. But few men are still not familiar with the denim shirts outfit and hesitate to try it. For these men, these denim outfits will totally kill their hesitation.
Denim Shirt On A Tee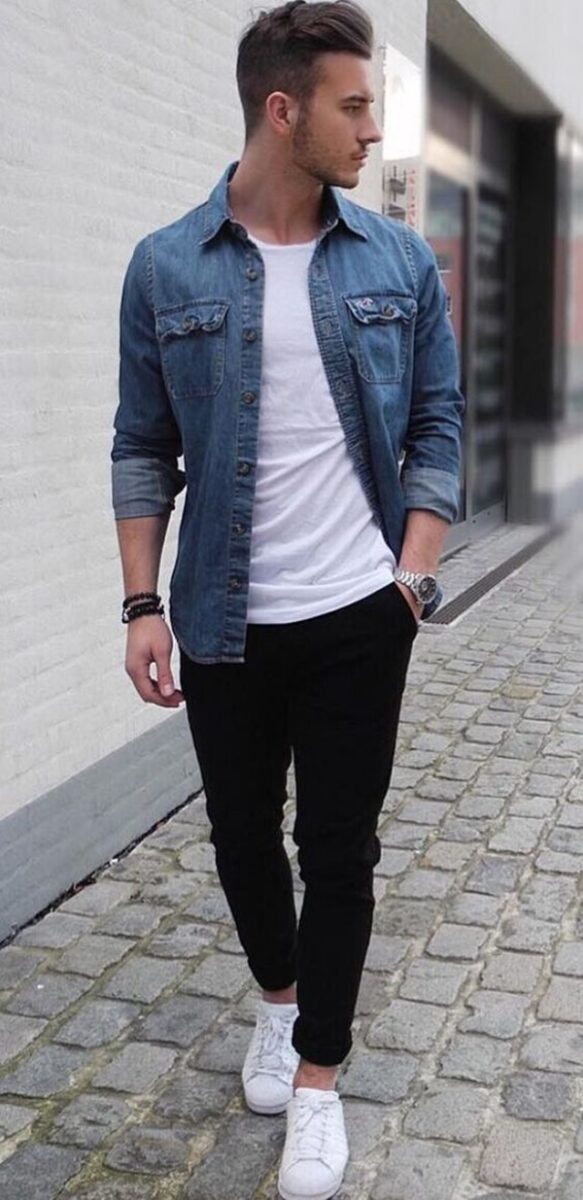 Just like any other plaid shirt with a plain tee fusion, the denim shirts can be worn open with a plain t-shirt. This look can be pulled off in every season and looks classy.
Denim On Denim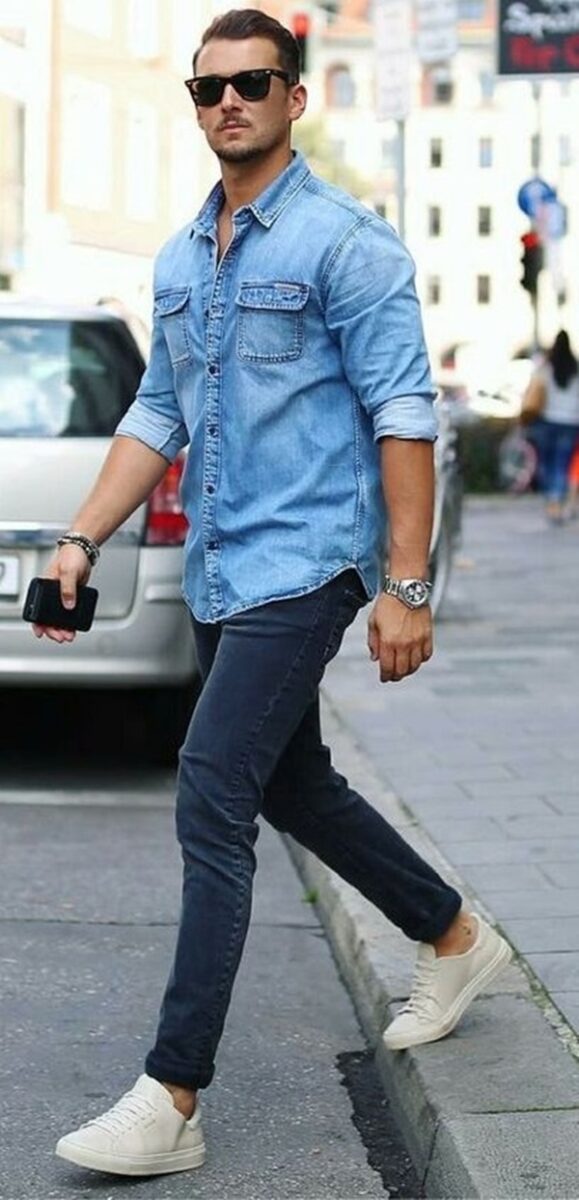 There is no such rule that you can't wear a denim shirt with the denim jeans. You can definitely go for denim on denim, provided that their shades differ. Dark denim jeans and a lighter shade of denim shirt on top is the best way to go through.
The Button-Up Look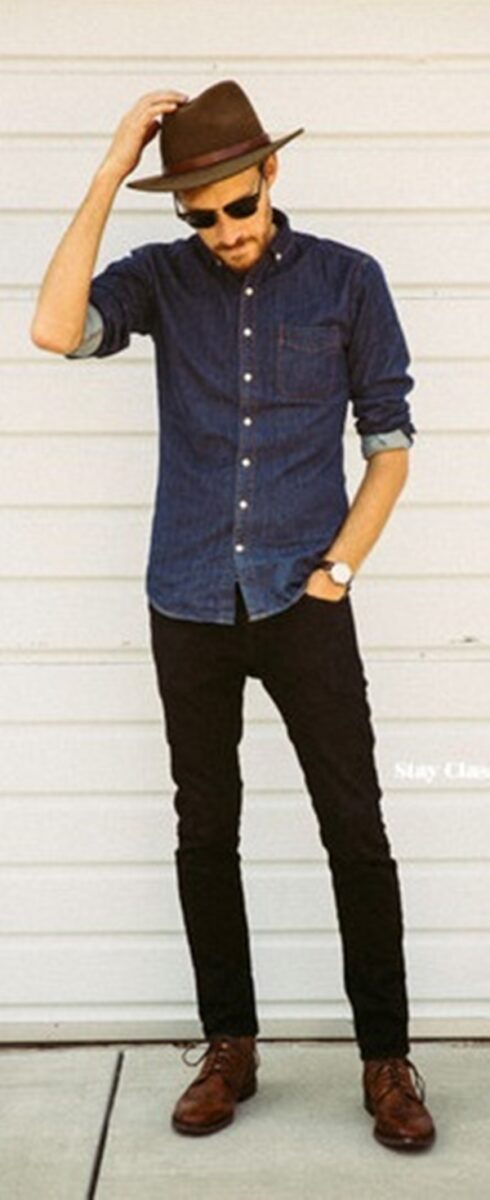 One of the new styles that have emerged is wearing the denim shirts all buttoned-up and tucked in. Jeans, chinos or dress pants can be paired here with the denim shirts.
Jacket On Top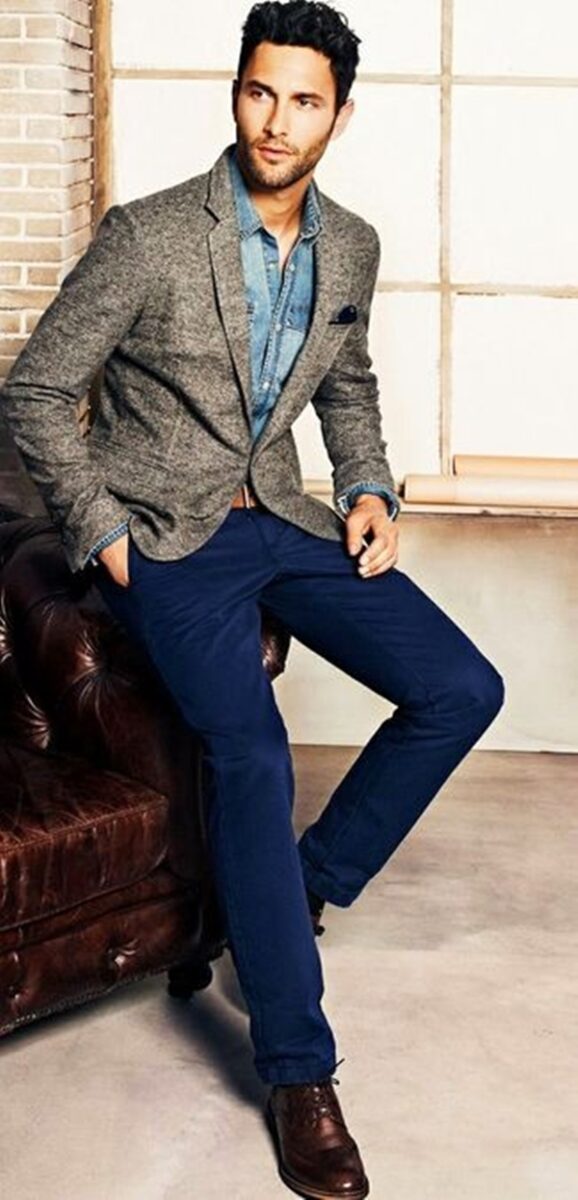 While the dress shirt itself can be used as a jacket, try denim shirt with dark chinos and a jacket on top with a natural tone such as a khaki sports coat or you could pair it with a tweed jacket.
Light Layer In Summer

Pair a lighter tone with a denim shirt with chino shorts and tee for the extra stylish and cool look. Those sneakers will add more flair to the outfit.
Make It Formal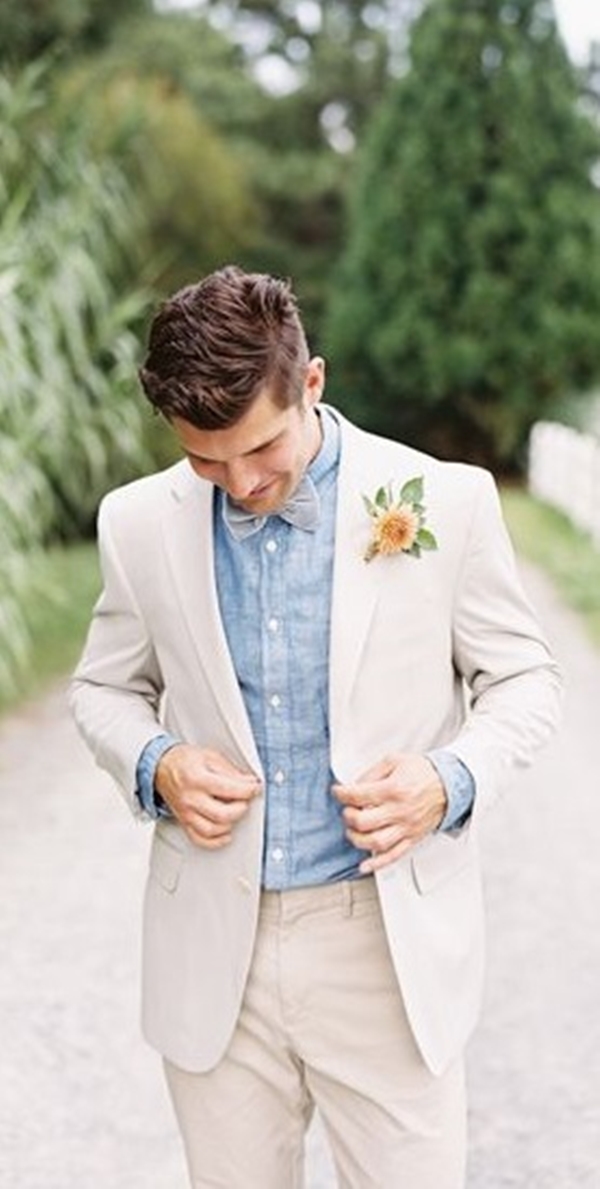 Mostly the denim shirt is worn on casual occasions but one can still wear it to work provided that the shirt is donned up well with a suit. Choose the suit a shade darker from that of your denim shirt to pull this look in style. Or you could choose a light tone of the shirt with a neutral shade of suit.
Denim Shirt With A Waistcoat

Get more creative in the style department and pair that denim shirt of your with a darker shade of waistcoat. Adding a pair of oxfords or monks will add more pizzazz here.
Wrap It Up With The Cardigan

A lighter tone of denim shirt paired with a classy natural tone of a cardigan is the best way to go for a winter casual. If you are pairing this with jeans, make sure that the bottom denim is few shades darker than the one on top. Or you could go for dark chinos. Grab a pair of suede boots to go with this outfit.
Pick The One For You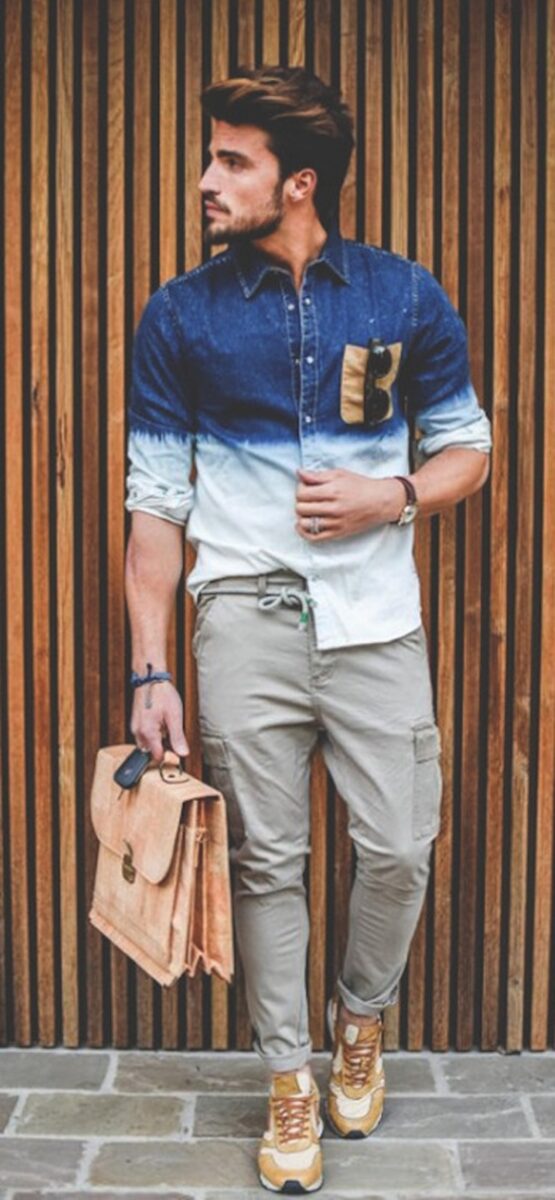 When you are buying a denim shirt, don't just go and pick the one that comes first into view. You need to give proper consideration to the colour, fit and weight of the shirt. Better go for the faded shades or light blue denim shirt. But in case of donning up lighter tones of pants, you can try a black denim shirt as well. And while we are talking about the perfect fit, make sure that the one you are buying is not too tight or too loose on you. Rest of the things are all up to you. You can tuck it in or keep half tucked out. Just make sure to contrast the shirt with trousers.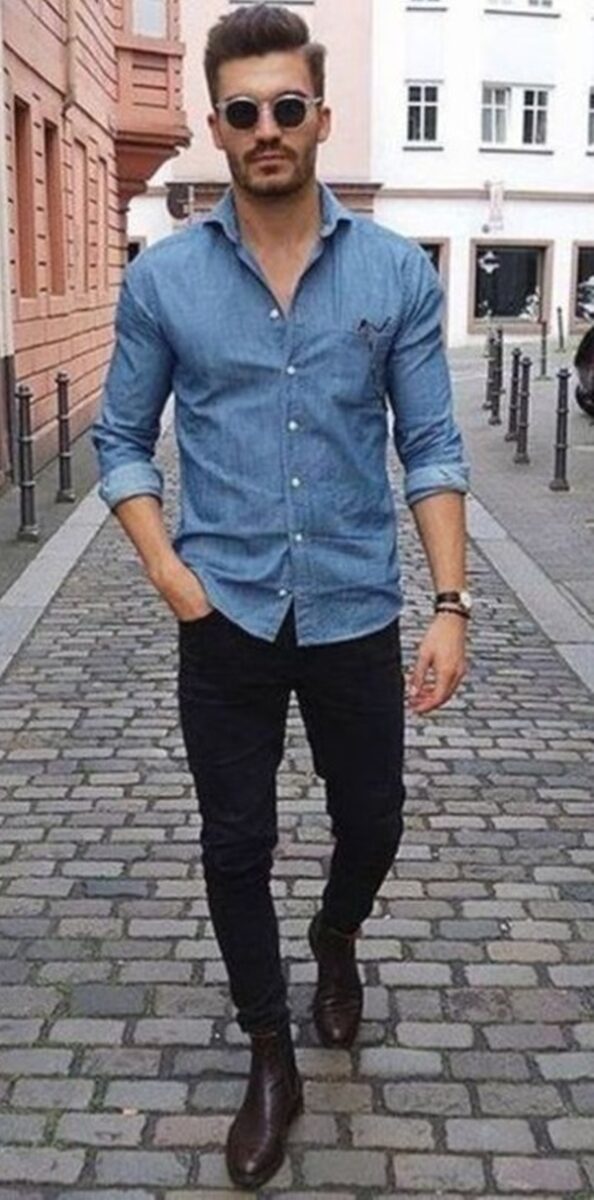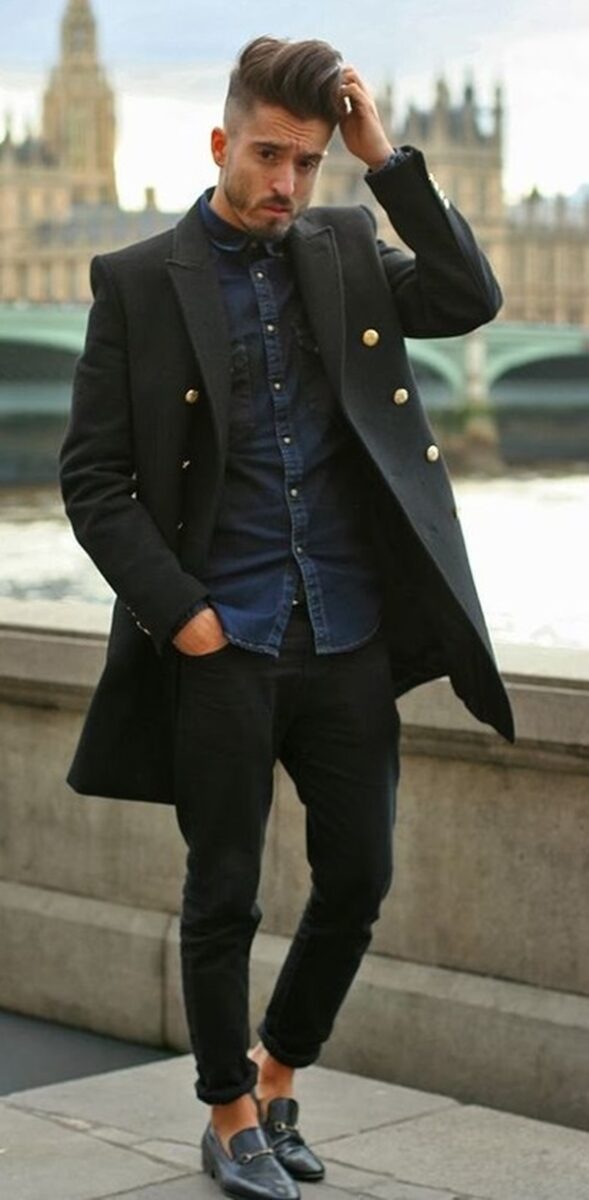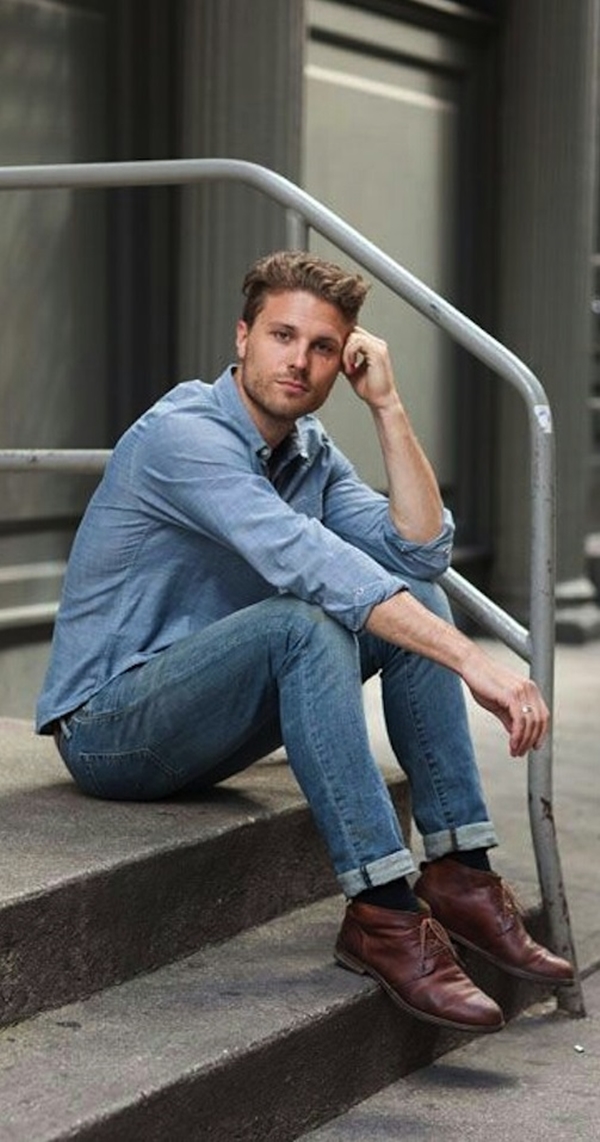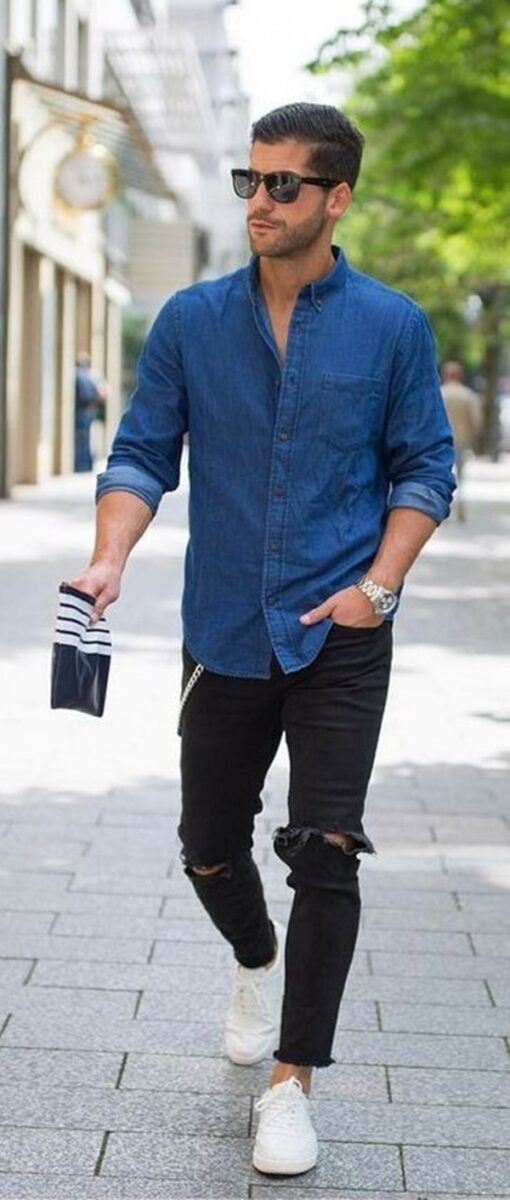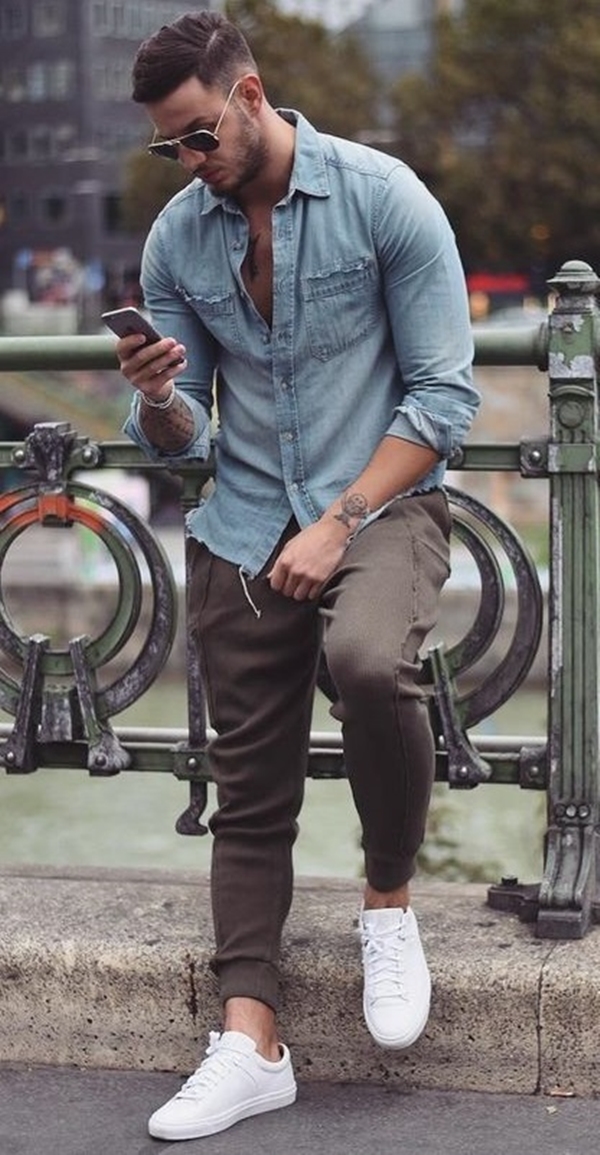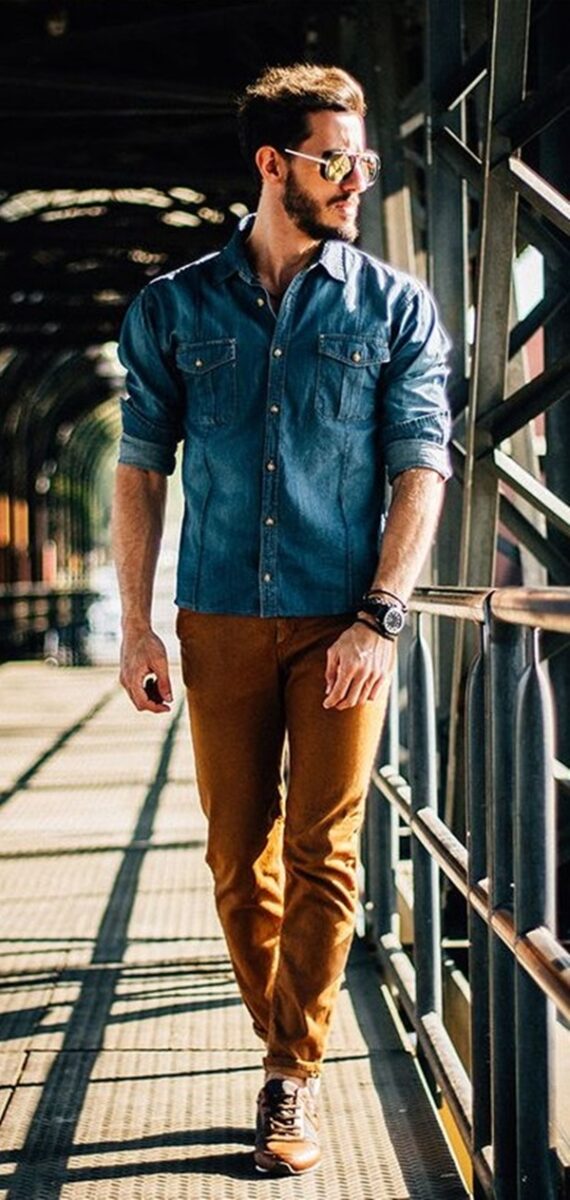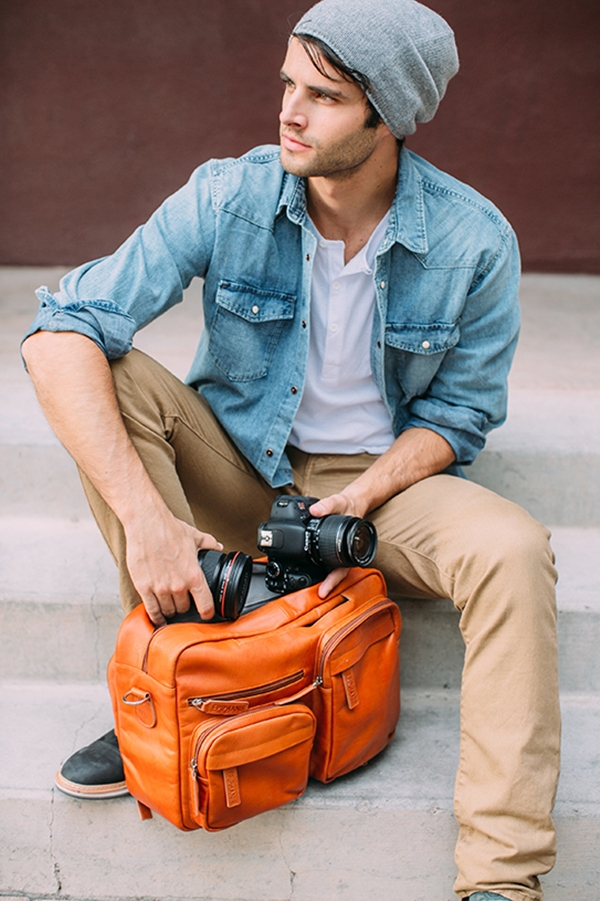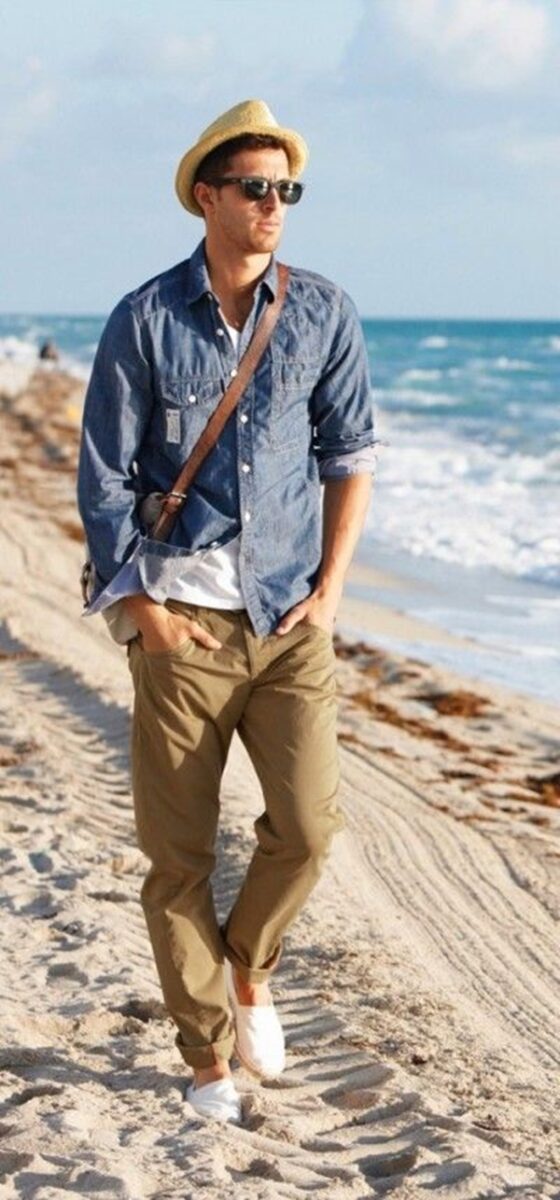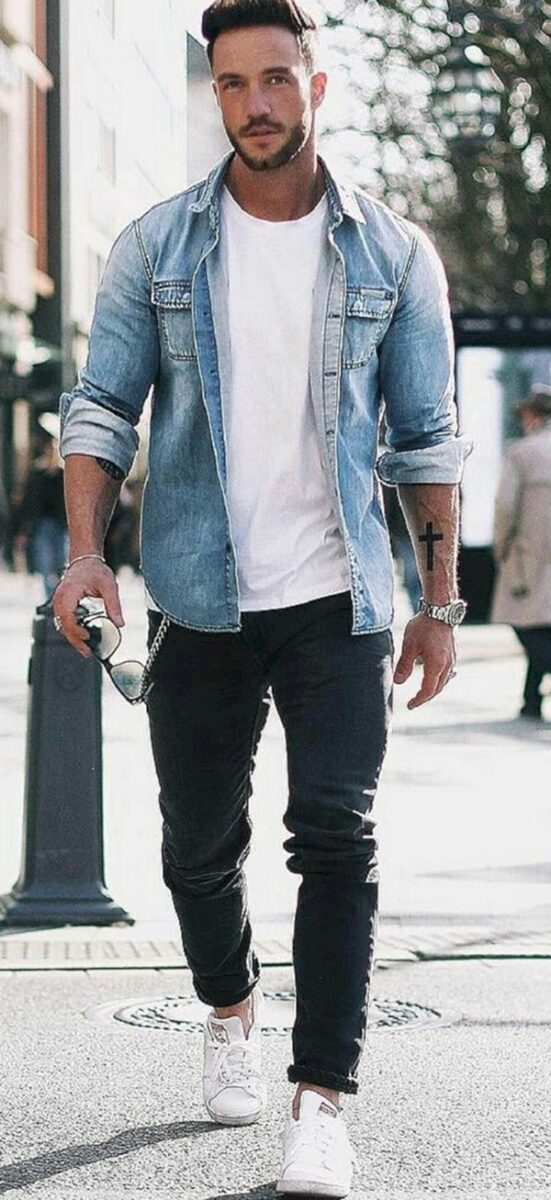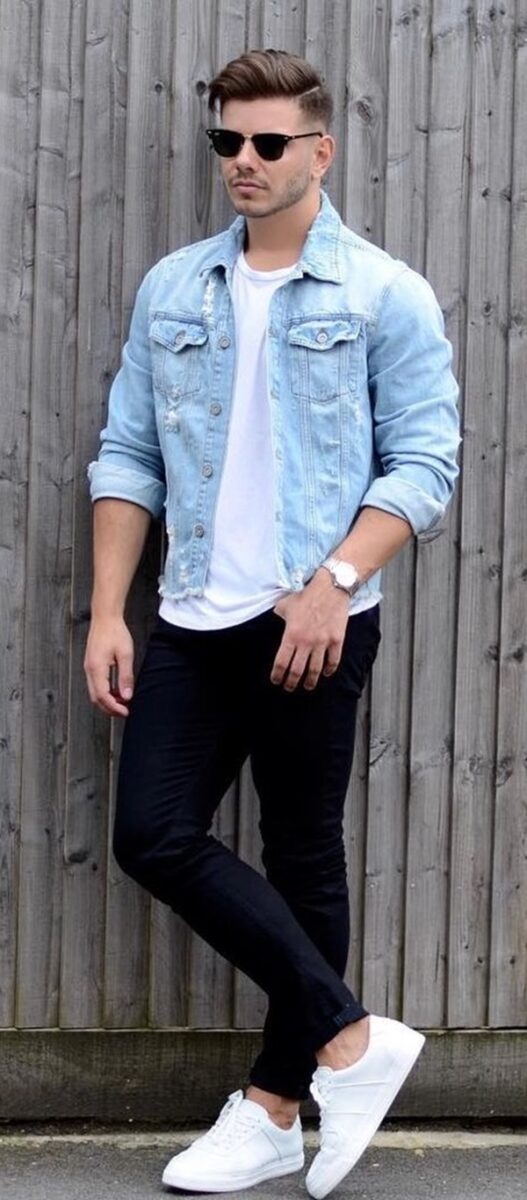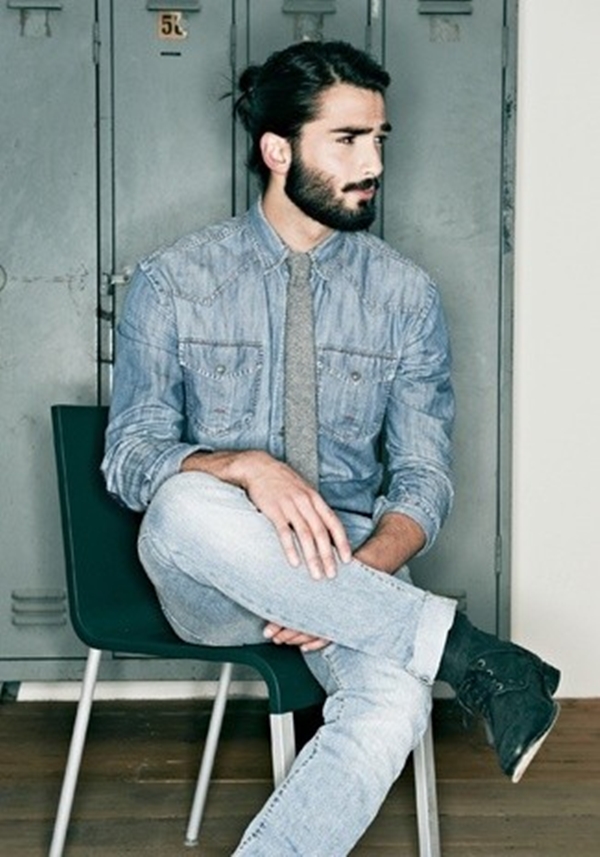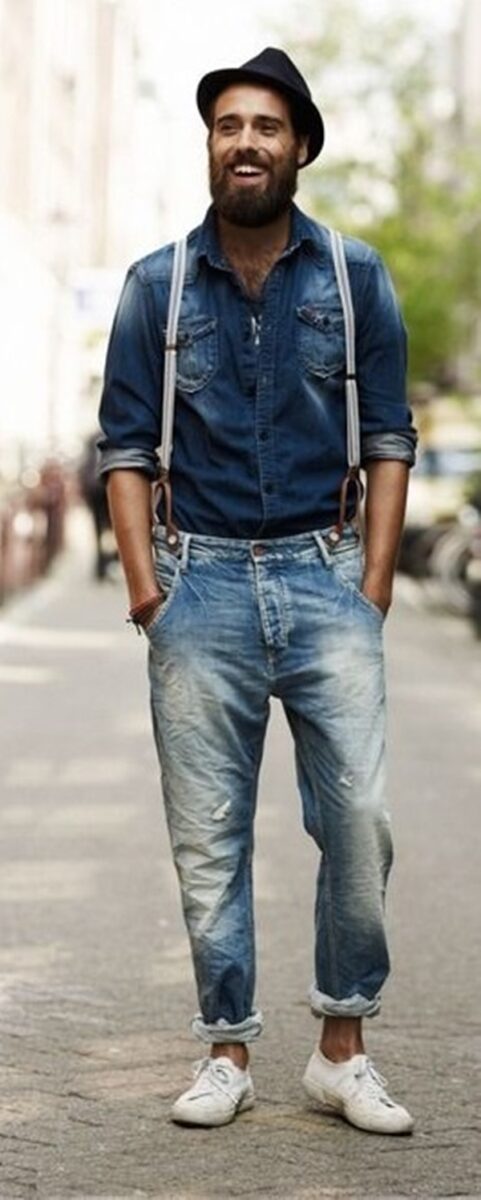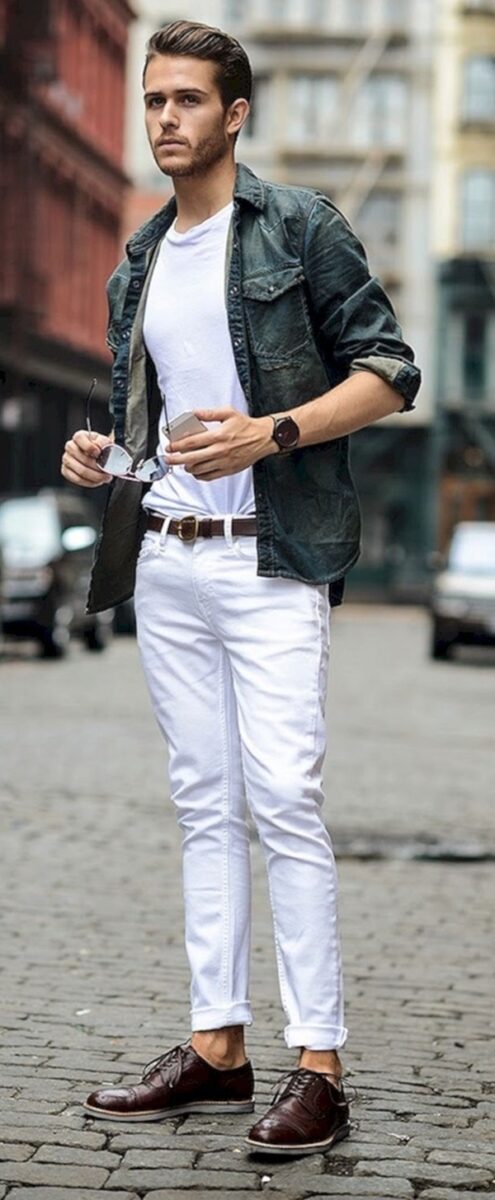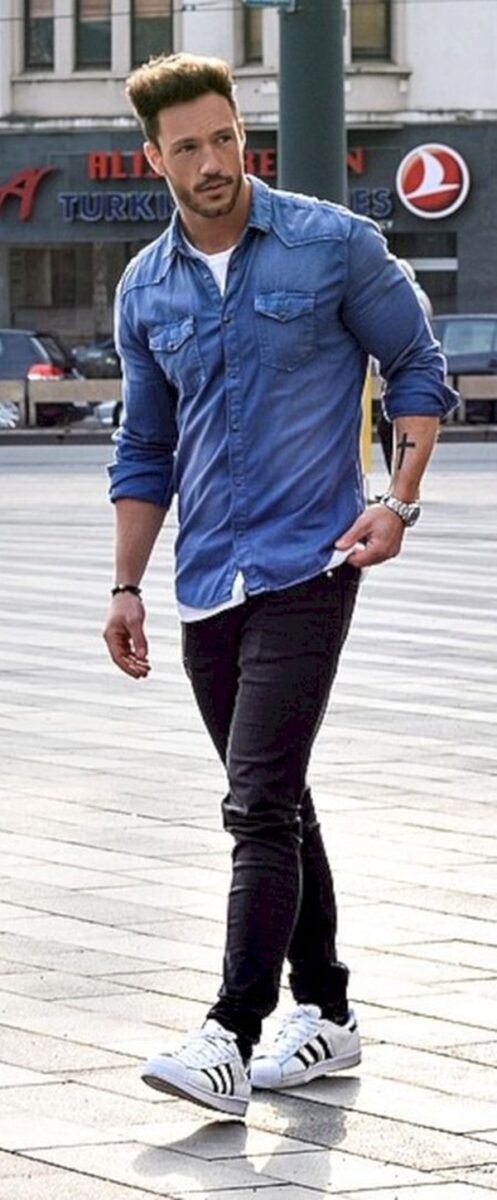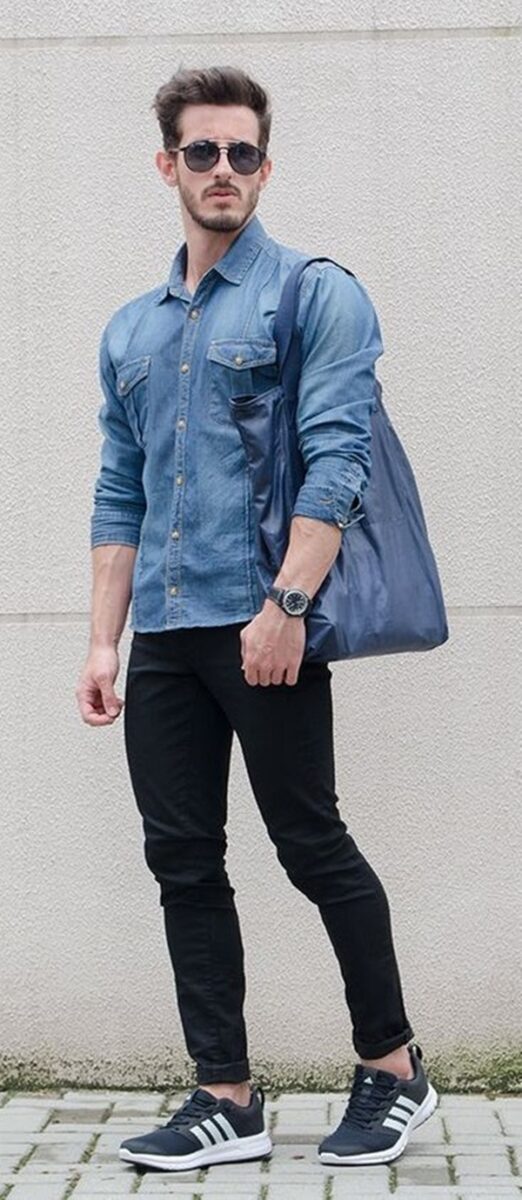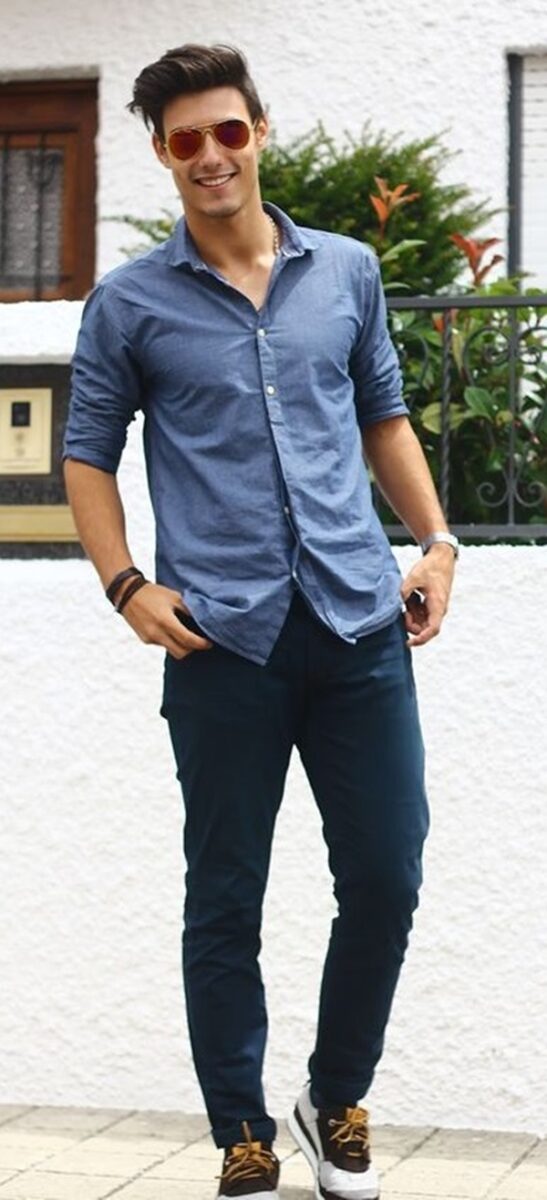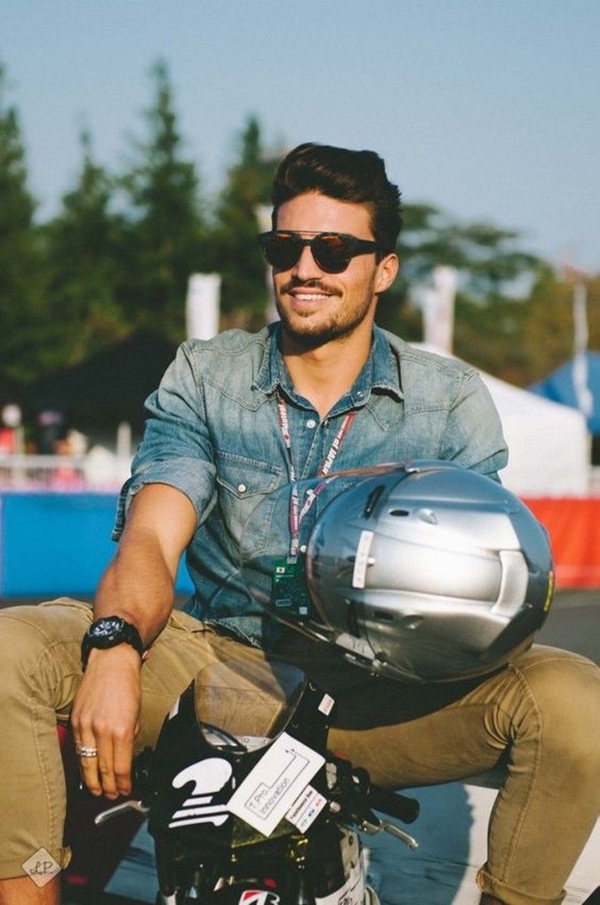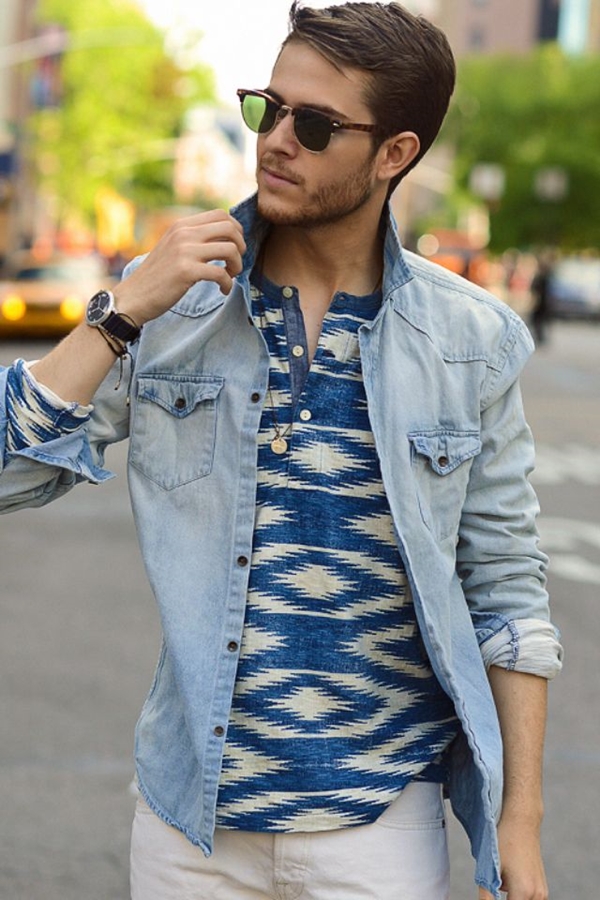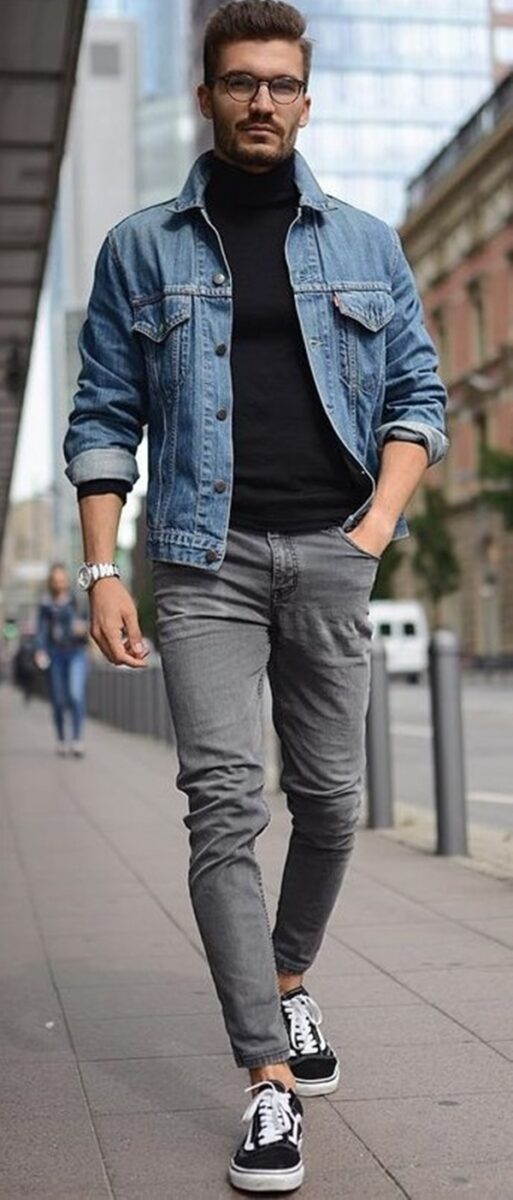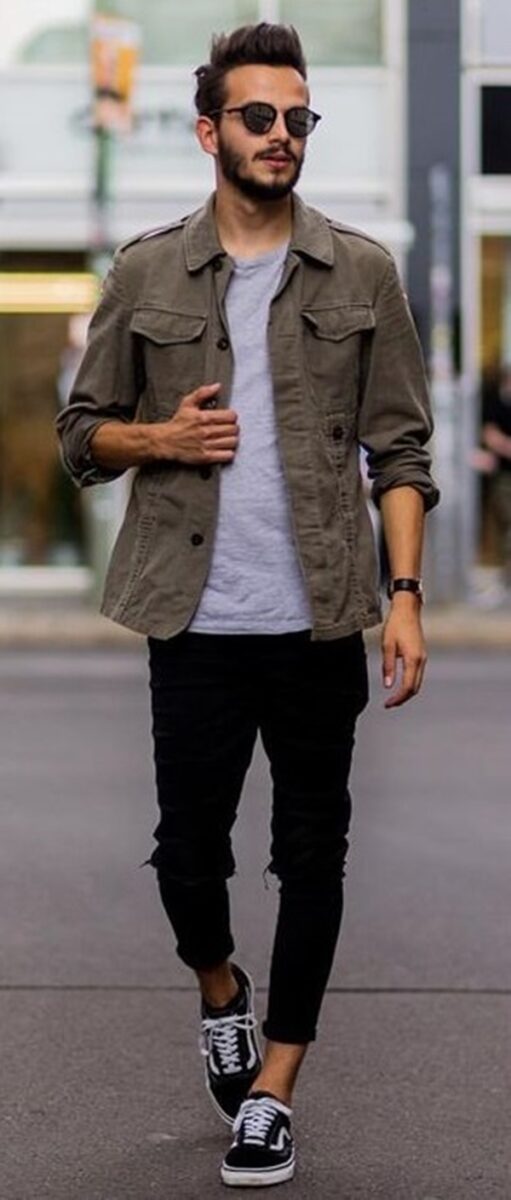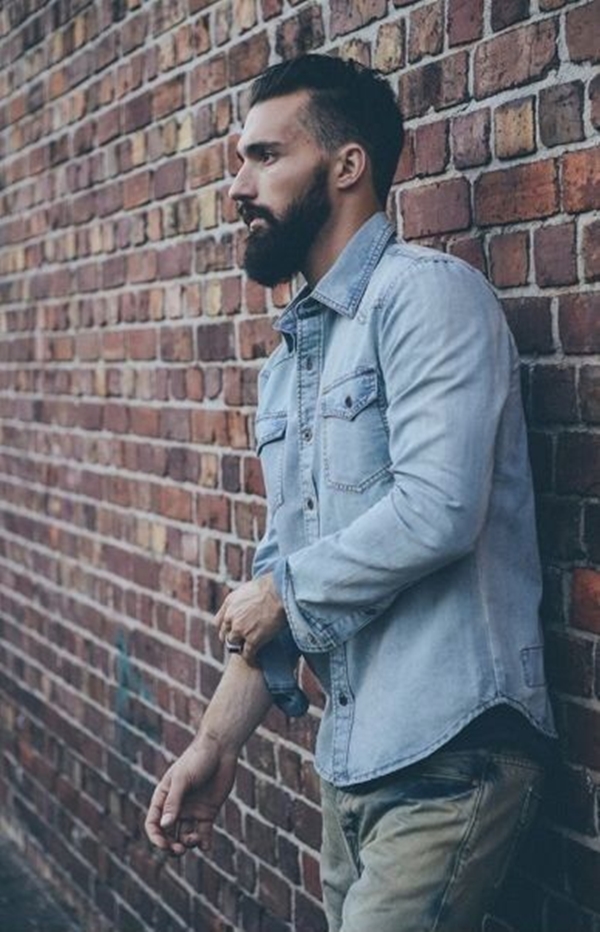 Besides all these, the one greatest thing about denim shirts is their color variations. Adding biker or suede boots along with a few pairs of loafers to your will be a great idea to pair up with the above outfits.