So, your boys are now out of school and all are all set to hit the high school or college for their further studies. This is the time, when your teen boys will want to look all rock star type to be able to attract attention of all their friends and family. You never know, they would as well manage to impress a girl so much that they might end up seeing each other! Oh yes, time flies so fast, isn't it? Looks like just yesterday when your adorable baby boy was born, and look where he is today! Short Hairstyle and light beards trimmed just well is from what the manliness of every teenager begins.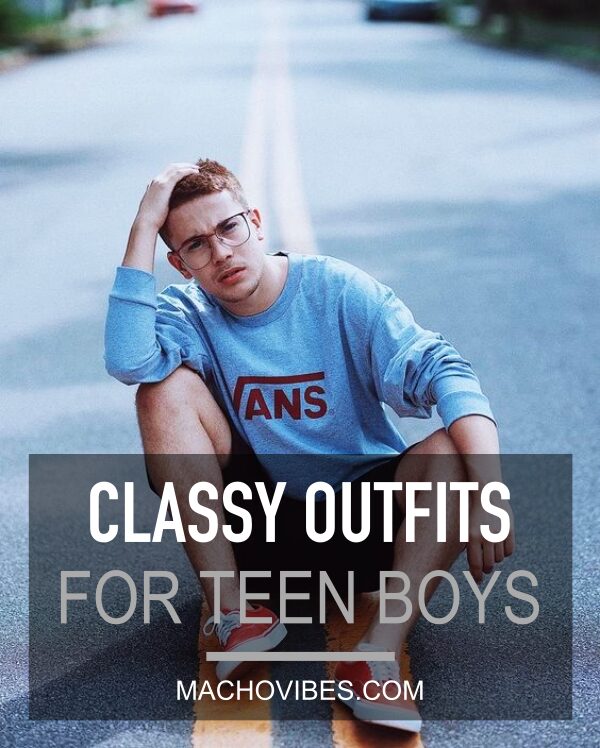 Now, that he has entered his 'teen' days, don't you want him to look him his best? Be it a casual evening with his friends or a college day, help him look cool by taking inspiration from some classy outfits for teen boys. Well, boys that time is not far when you would have to be professional and dress for an interview.
Cool And Classy Outfits For Teen Boys
Go Layers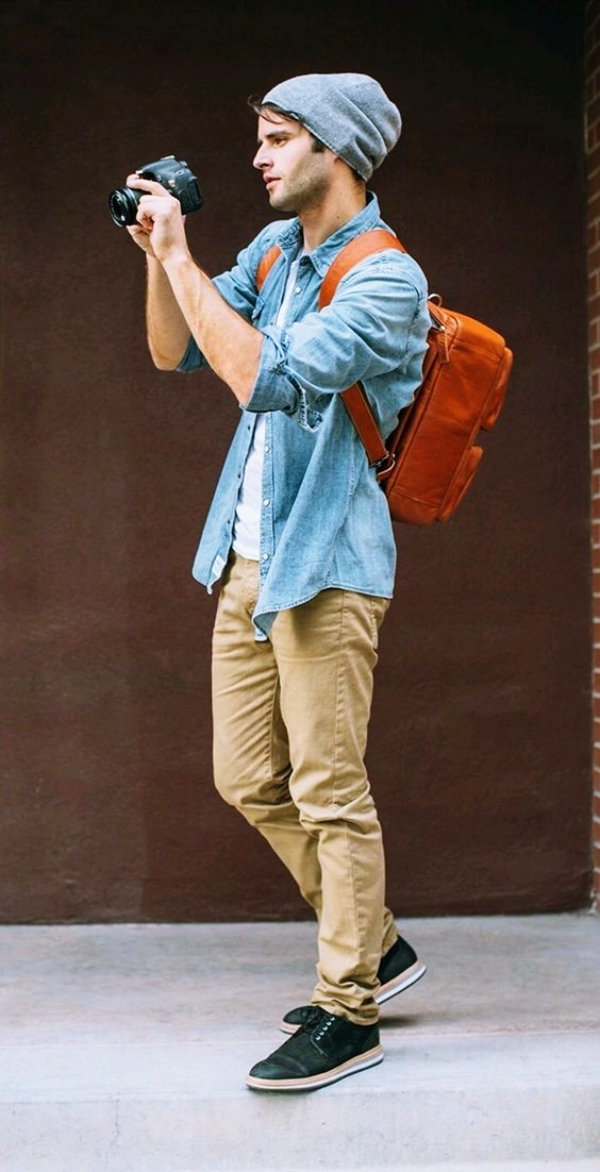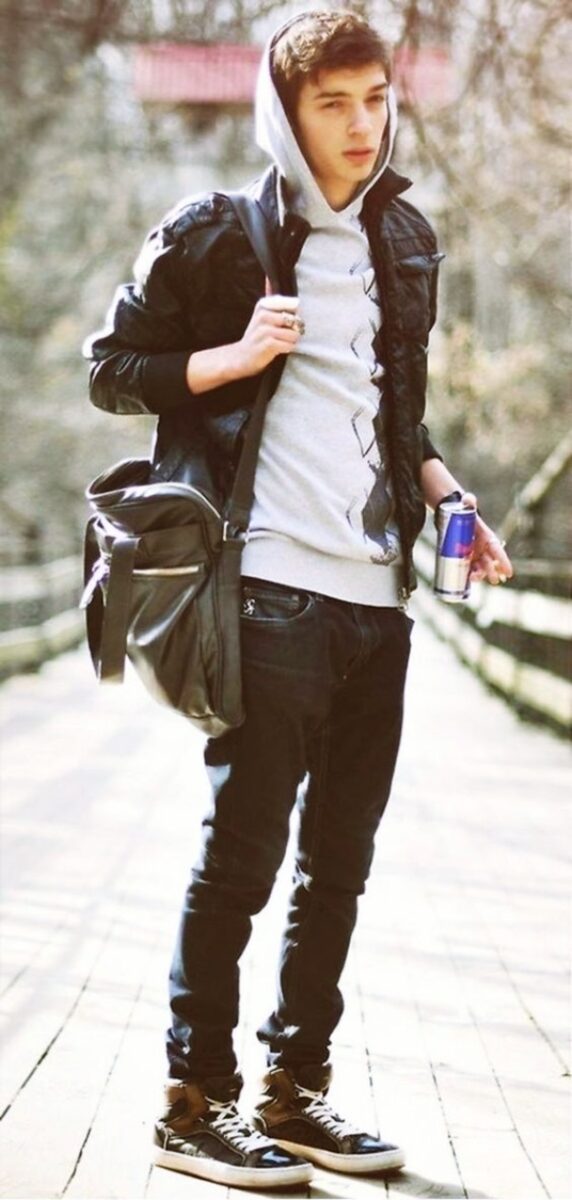 Wear a shirt inside and opt to wear a casual t-shirt outside. The fold, the sleeves up, so that the layers show. You can also let your shirt lose out, and wear a t-shirt that is visibly shorter than the shirt. Let the layers be quite evident as it brings in a cool look.
Let Them Choose The Leathers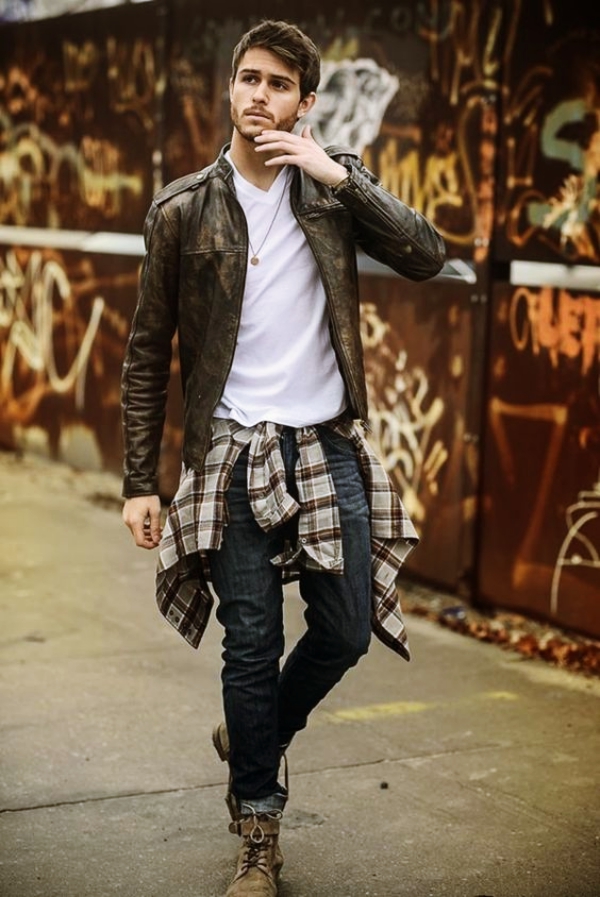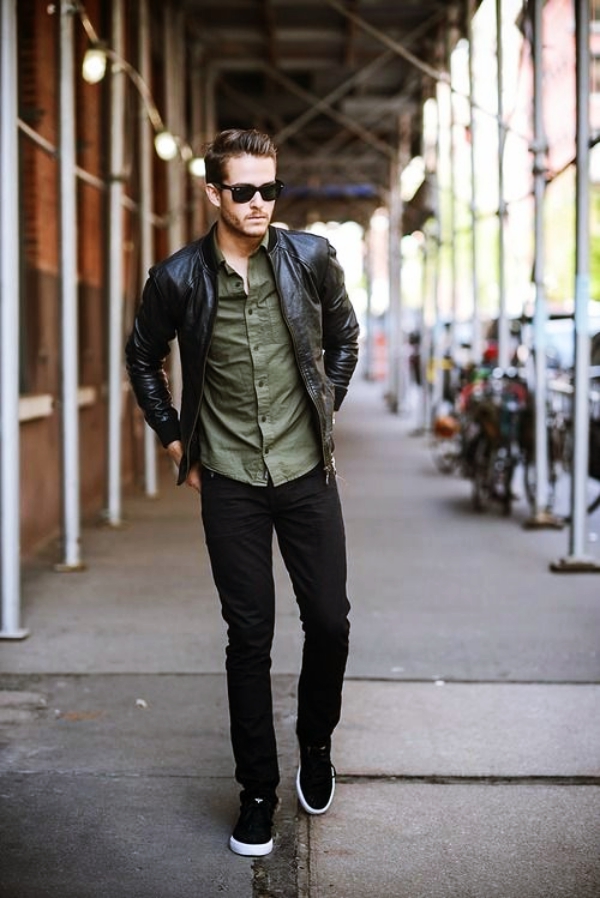 Image Source
Leathers can never disappoint. Be it leather pants or leather jackets, let the leather love prevail. Pair it up with light-coloured casual plain t-shirts or plain coloured shirts. Let the jacket flow on loose, and compliment it with canvas shoes. How about grabbing a new long hair hairstyle and make a statement in minutes?
Plain Blacks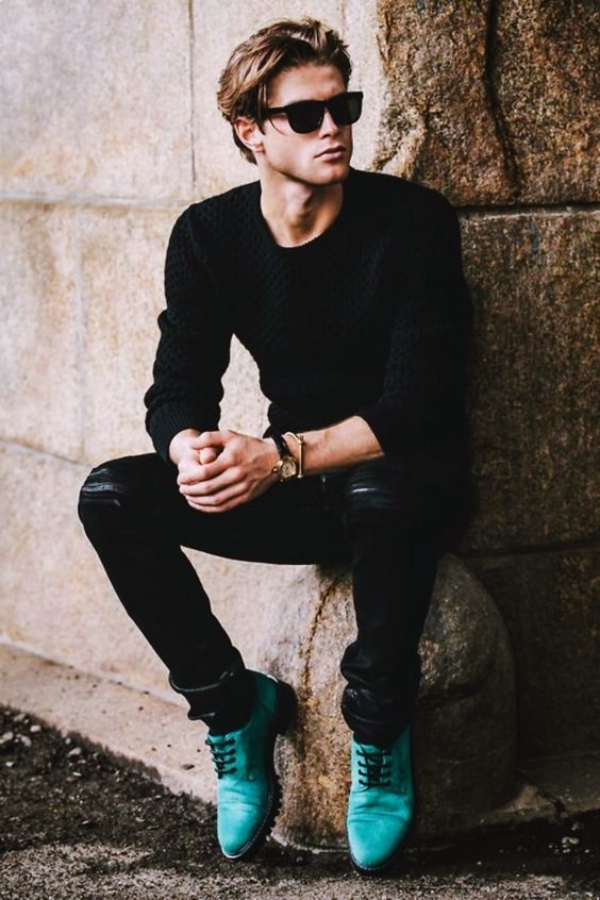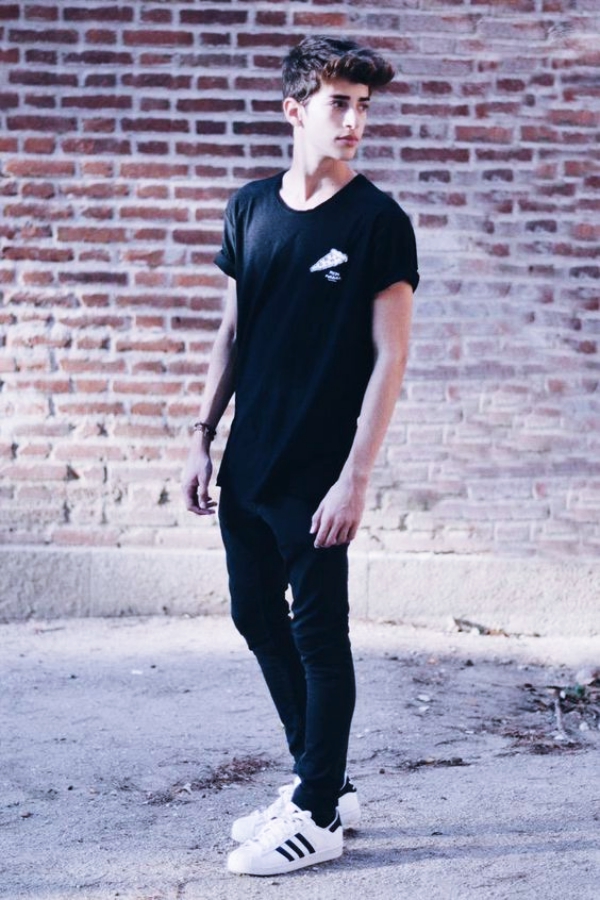 A black denim, a black t-shirt and bold coloured shoes are the simplest yet classy outfit that any teen boy can carry off in vogue. You do not need to spend a lot of time in mixing and matching these, yet it beings with a sexy look. Let your hair get a little messy to complete the look.
Choose Smart Prints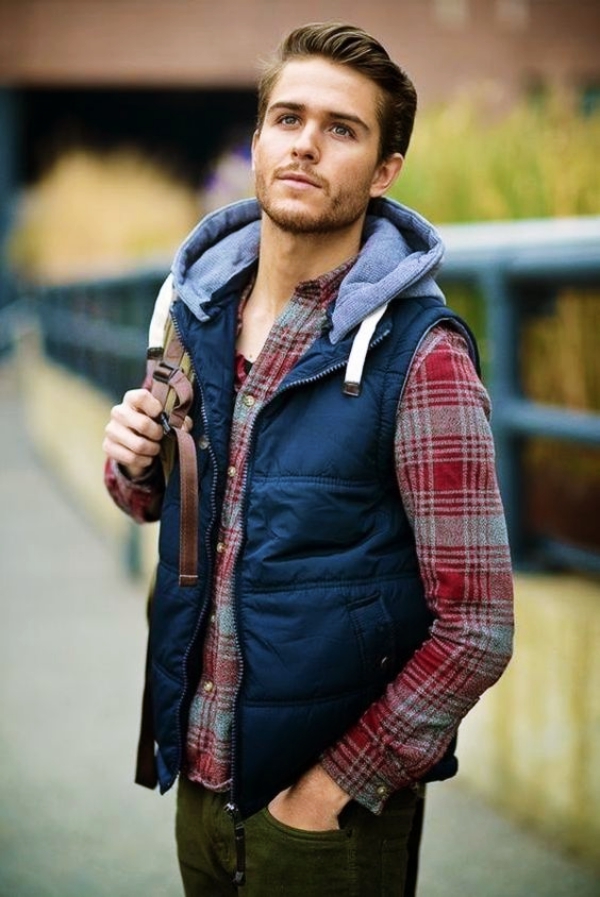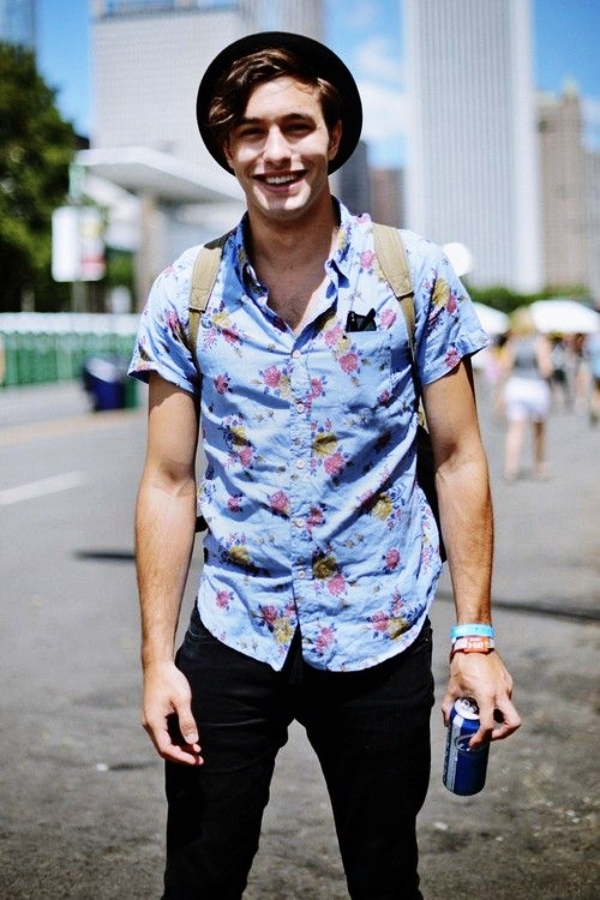 Be it emojis or cartoon prints, they are a great trendsetter amongst teens. So, get going, opt for smart prints and pair it up with shorts and croc shoes and you are all set to rock that casual day out in style. You can also wear these smart prints with trousers if you are looking to attain a semi-formal look. Beards are always in, isn't it?
Khaki Pants On The Go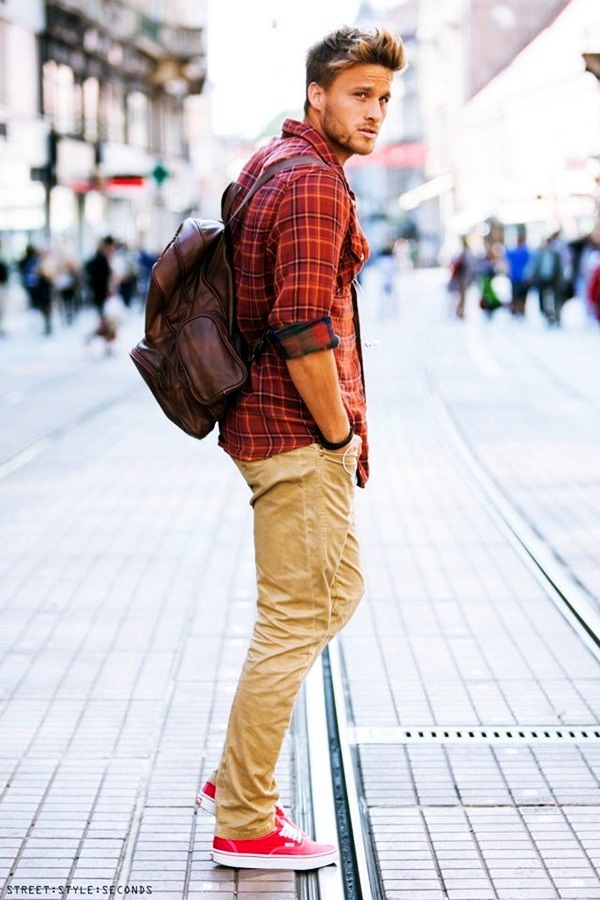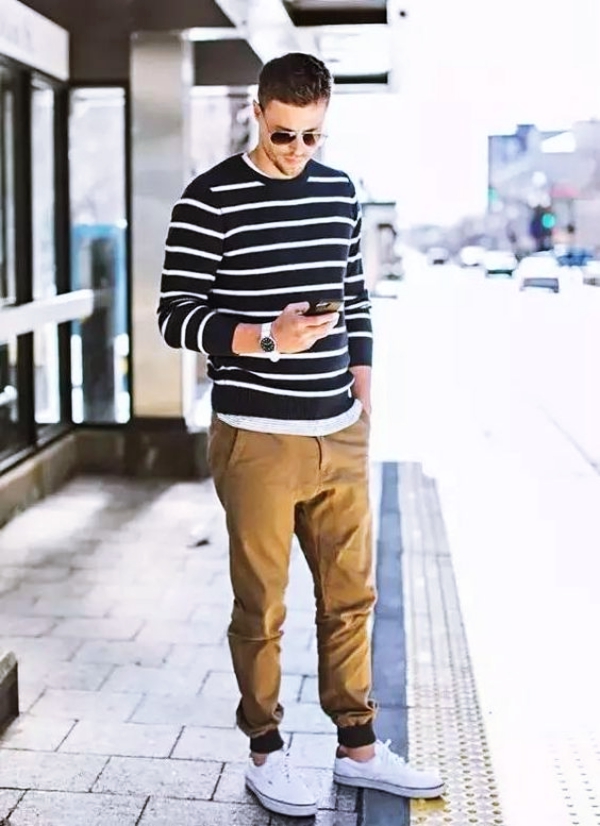 If you are bored of the normal pants, then settle in for Khaki pants. The best part about them is they are light and comfortable as far as the material is concerned. Plus, they can be paired with almost all colors except extreme dark colors. Pair up a simple plain color jacket and canvas shoes on the feet and you are ready to rock it in style.
Classics With Plaid Shirts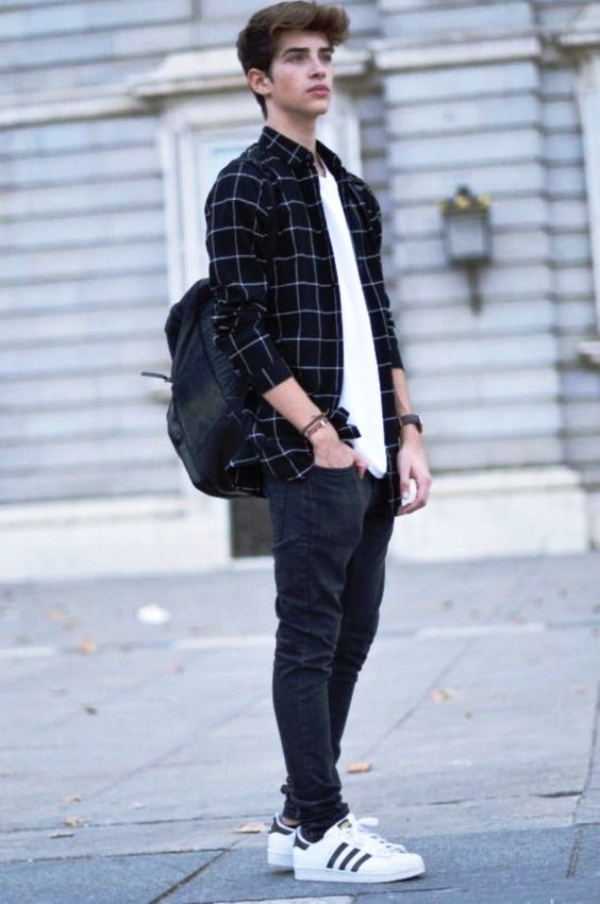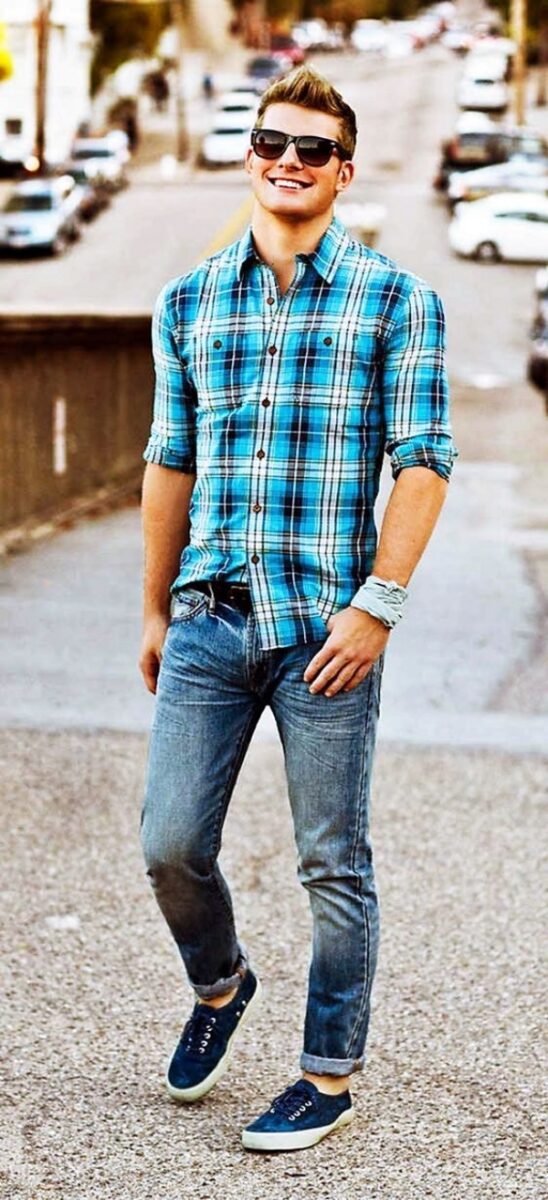 Want to look classy yet want to opt for a formal look because, boy! Do you have any important events at college? Don't worry – have some plaid shirts in your wardrobe and opt for them. Now how to style them? Opt for light-colored trousers, tuck the shirt in neatly, but roll up the sleeves till your elbow.
Colored Bottoms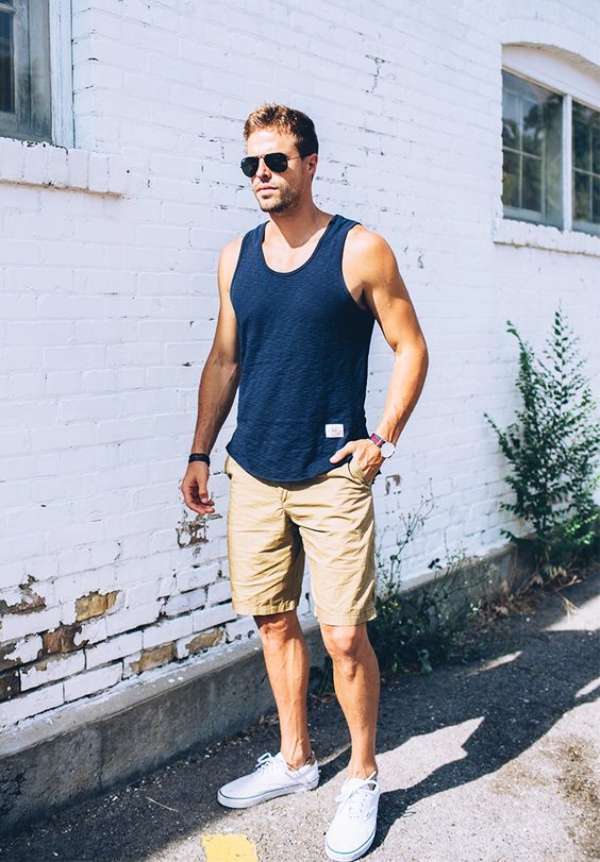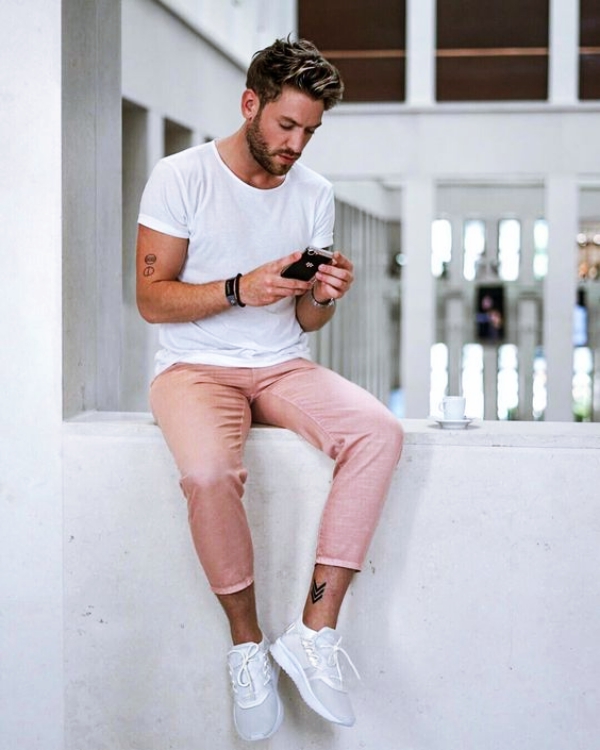 Keep it simple from the top, but go colourful with bottoms. Stick to the right material but experiment as much as you can in the colours of bottoms. Dark or light, just go contrast with the top and there is no stopping you when it comes to increasing the style quotient with coloured bottoms.
Opt For Logo Jumpers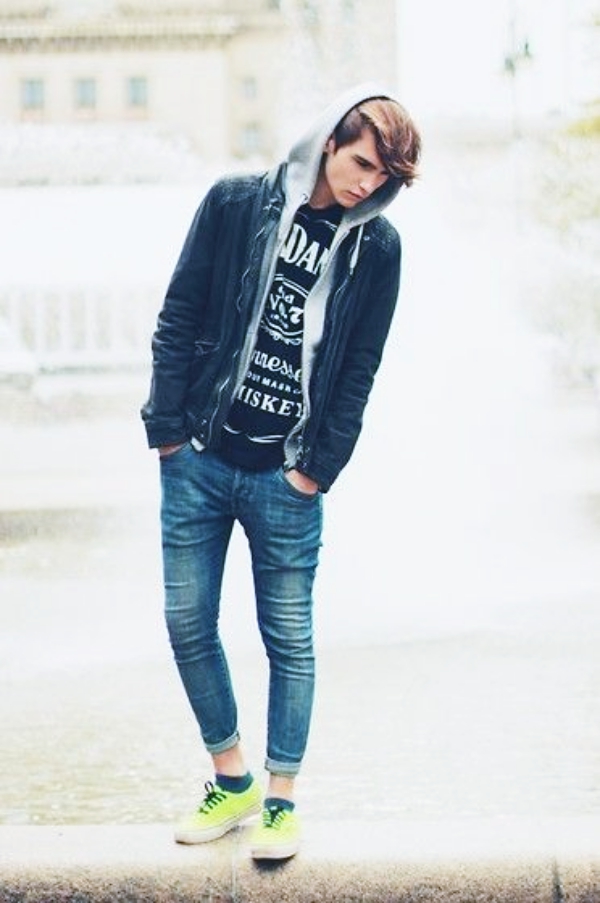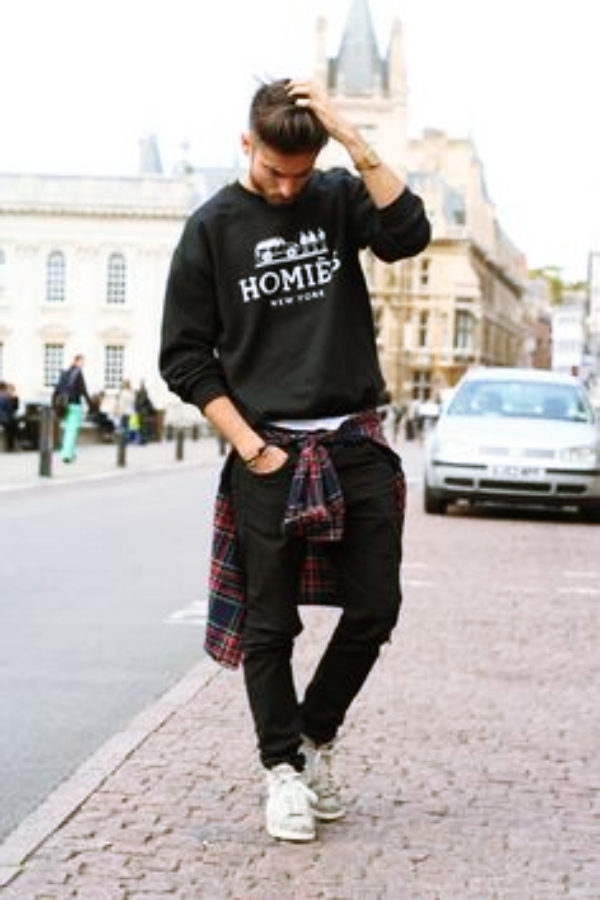 Image Source
If you just cannot think of anything else and are running out of time, then logo jumpers are always there to your rescue. Pair it up with jeans for plain days. For those winter days, wear a nice jacket on the top or just tie a scarf around your neck. You can pair these logo jumpers with shorts as well.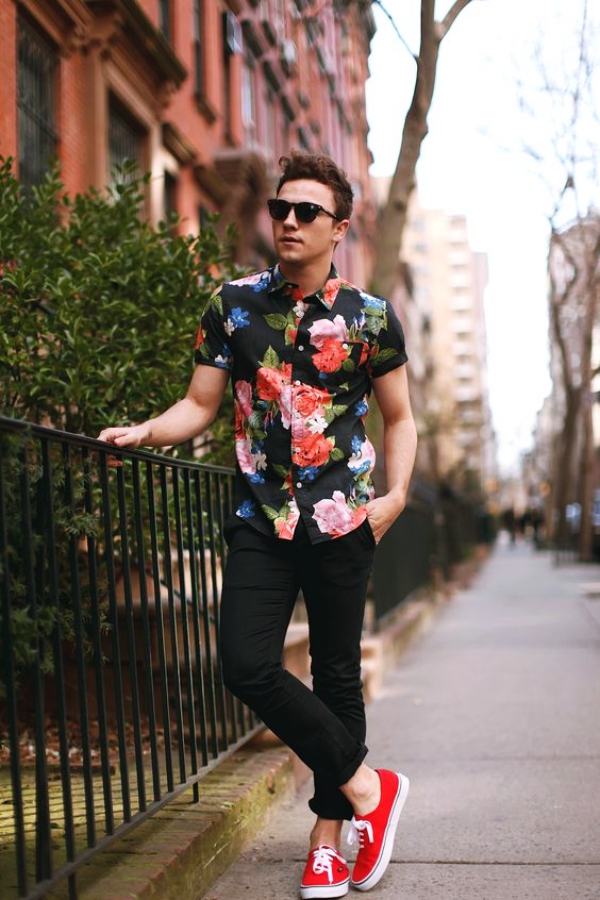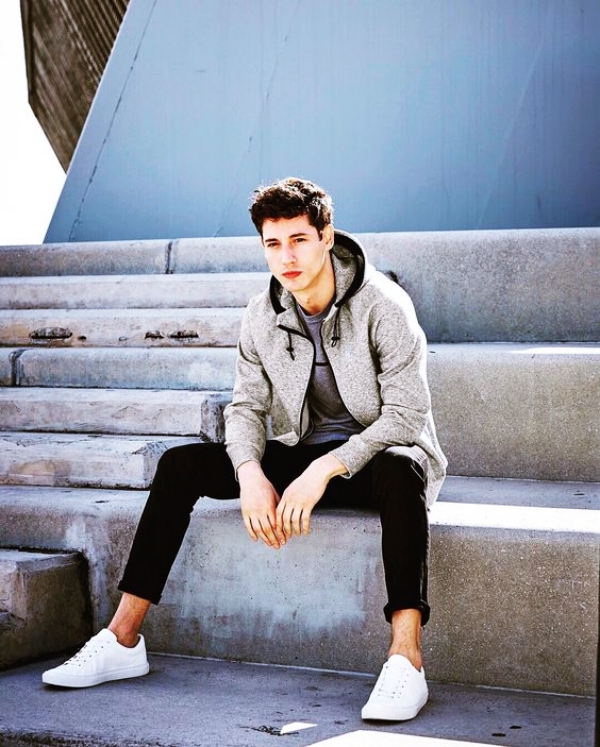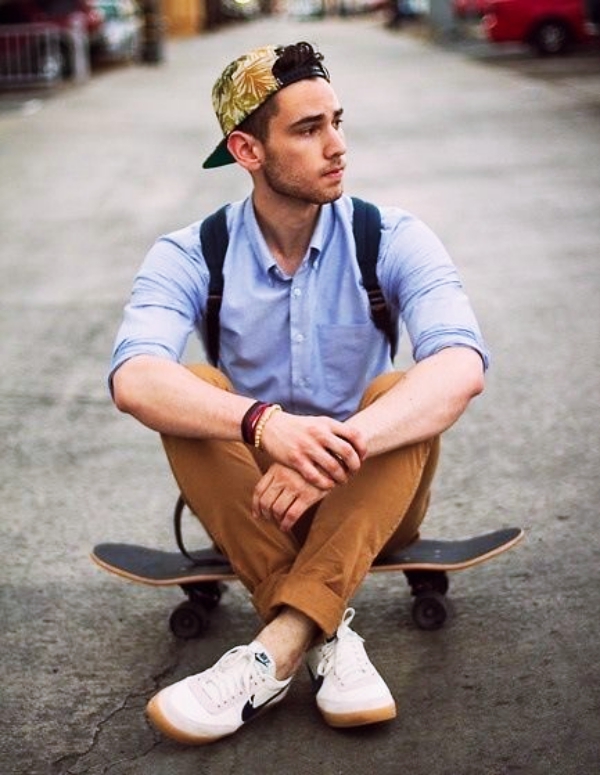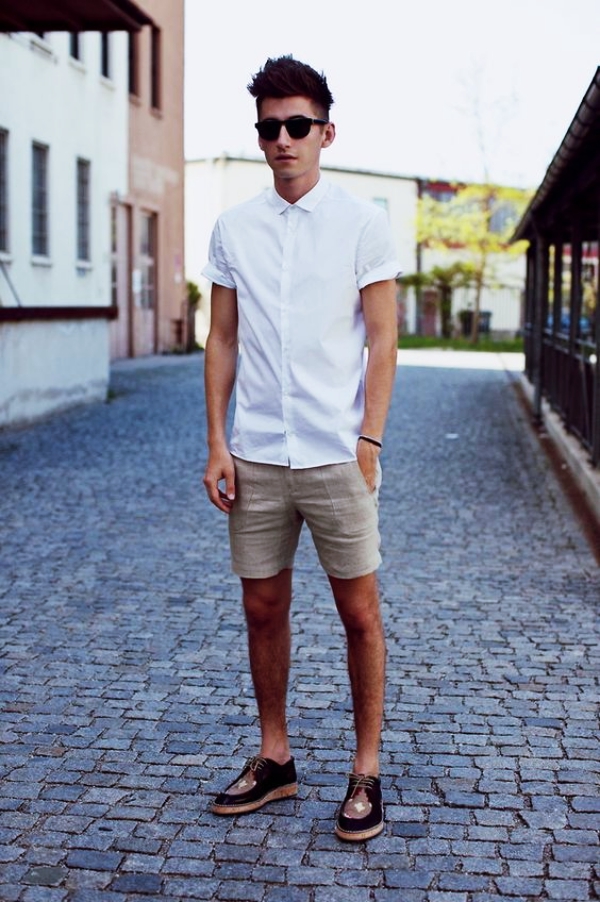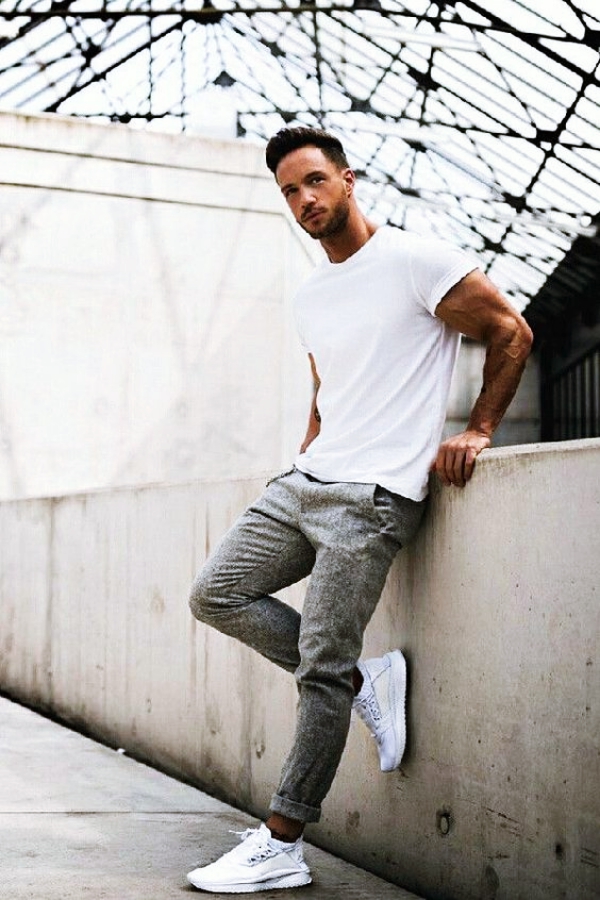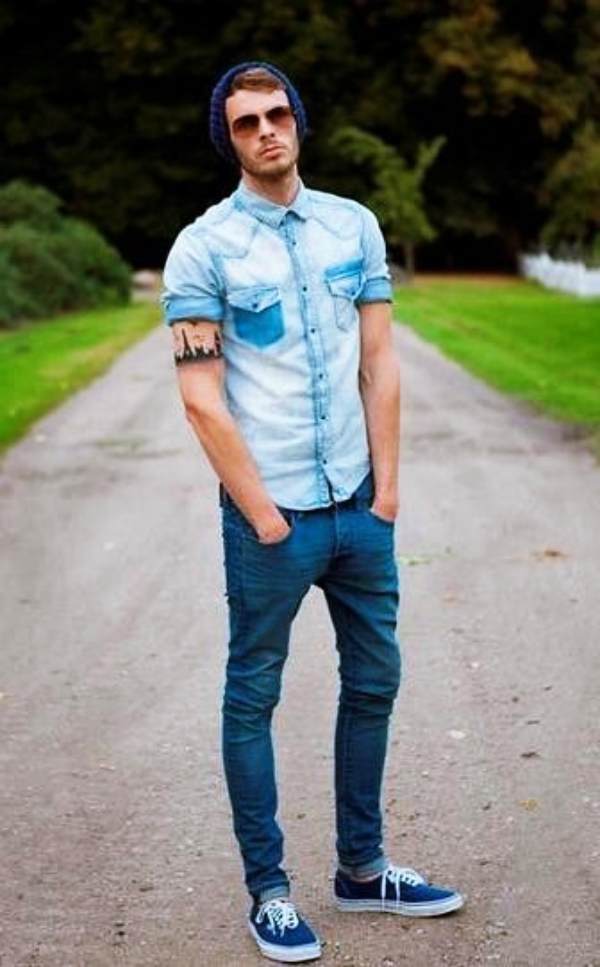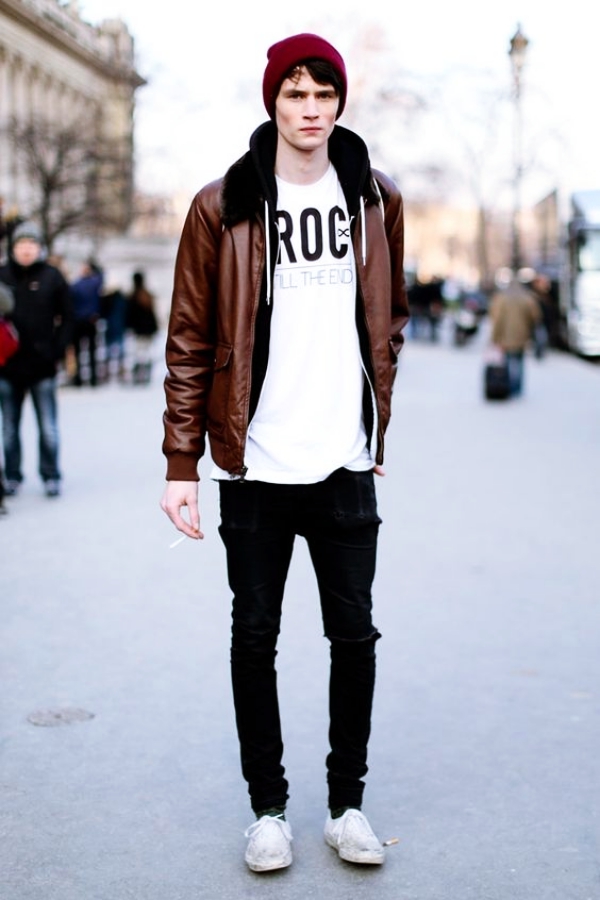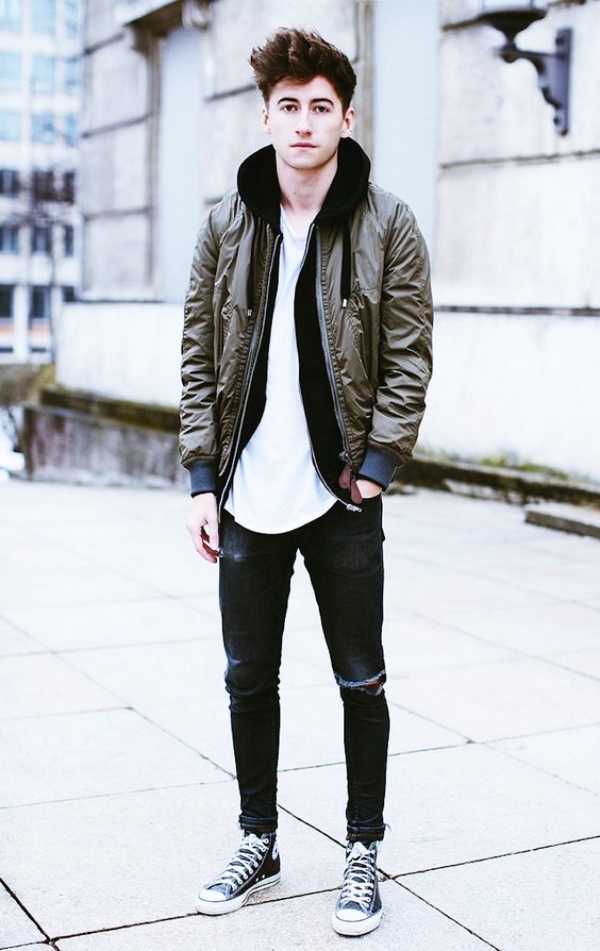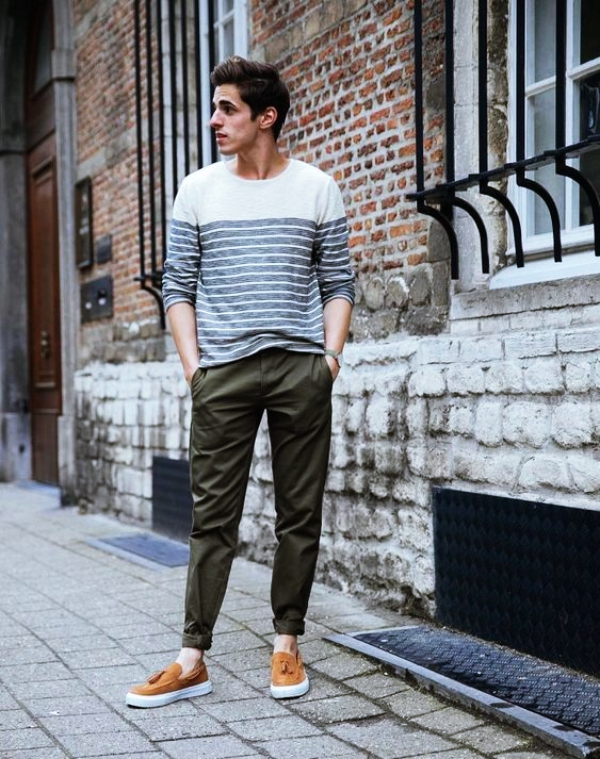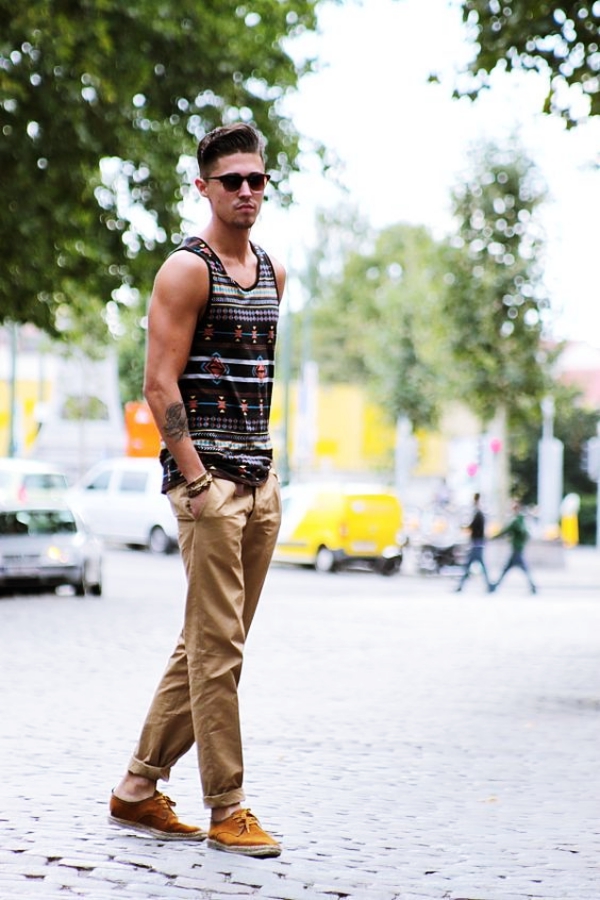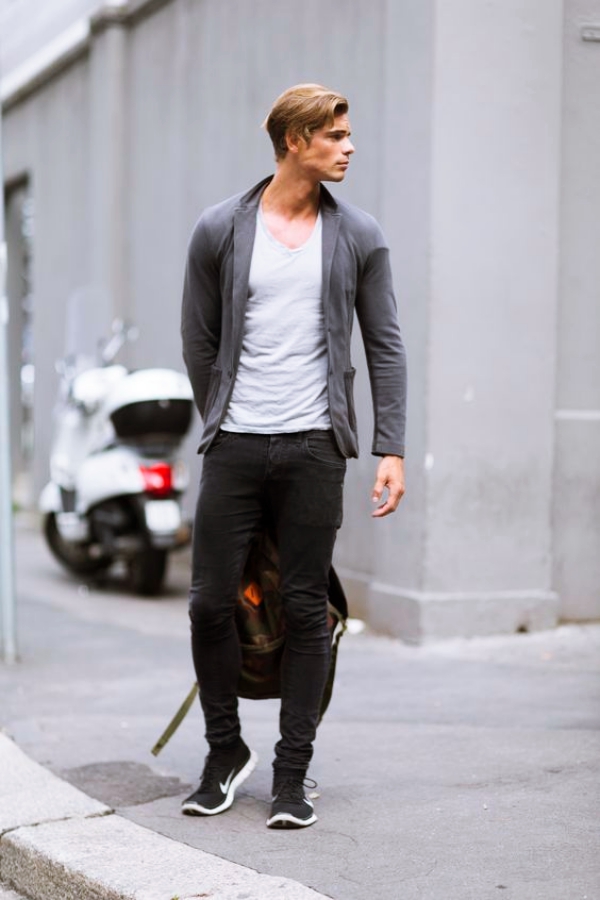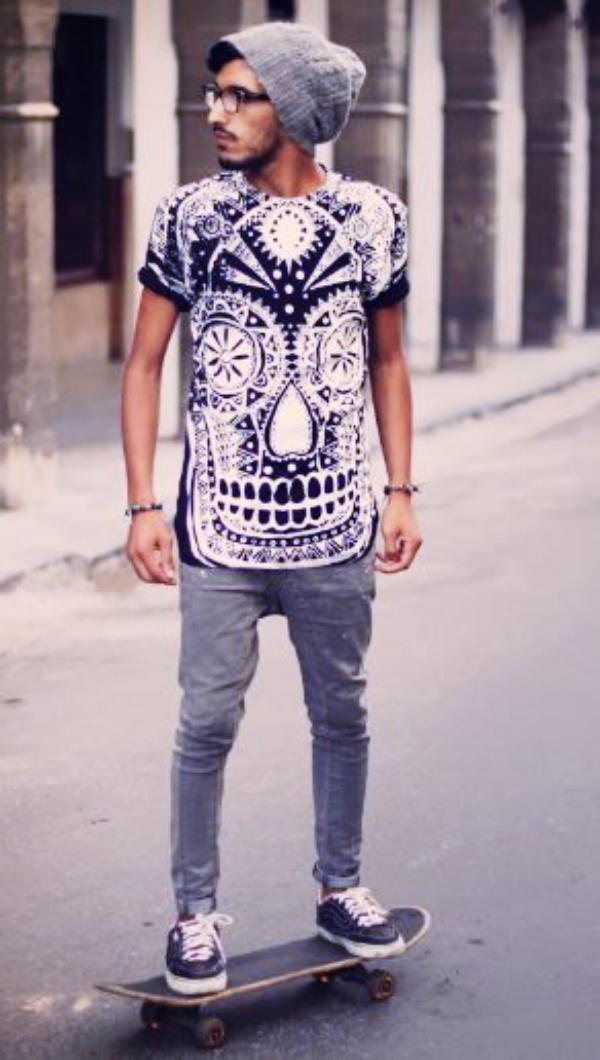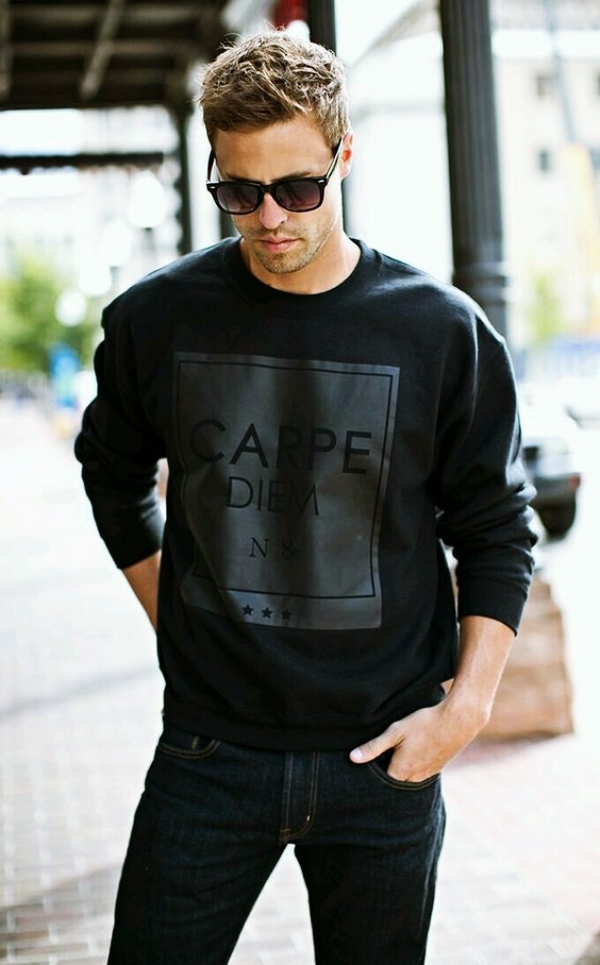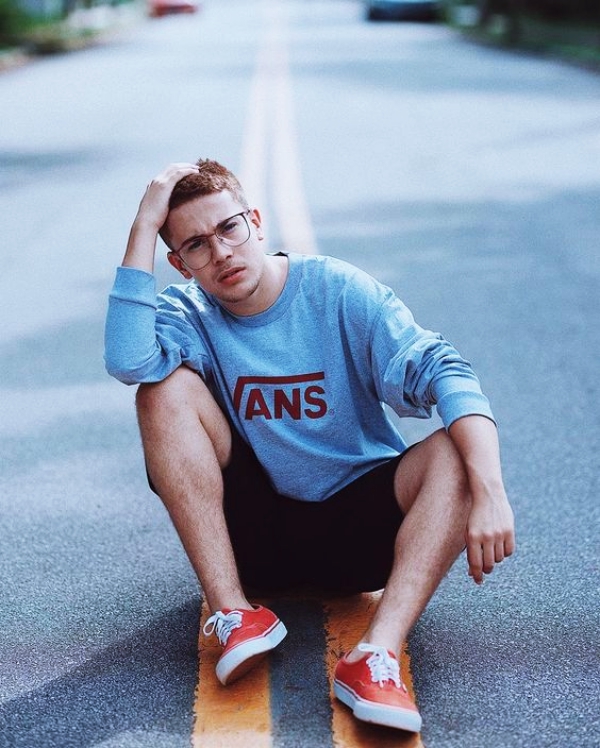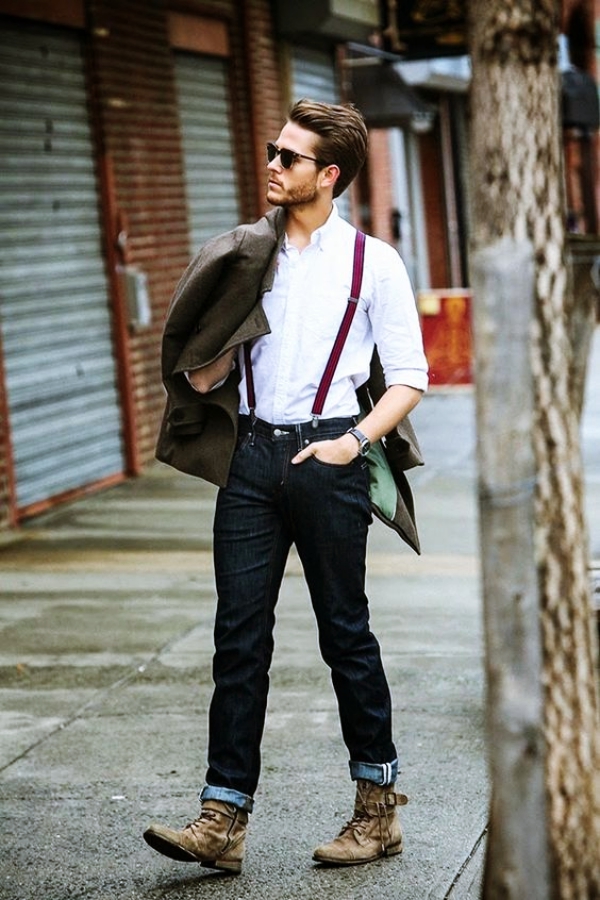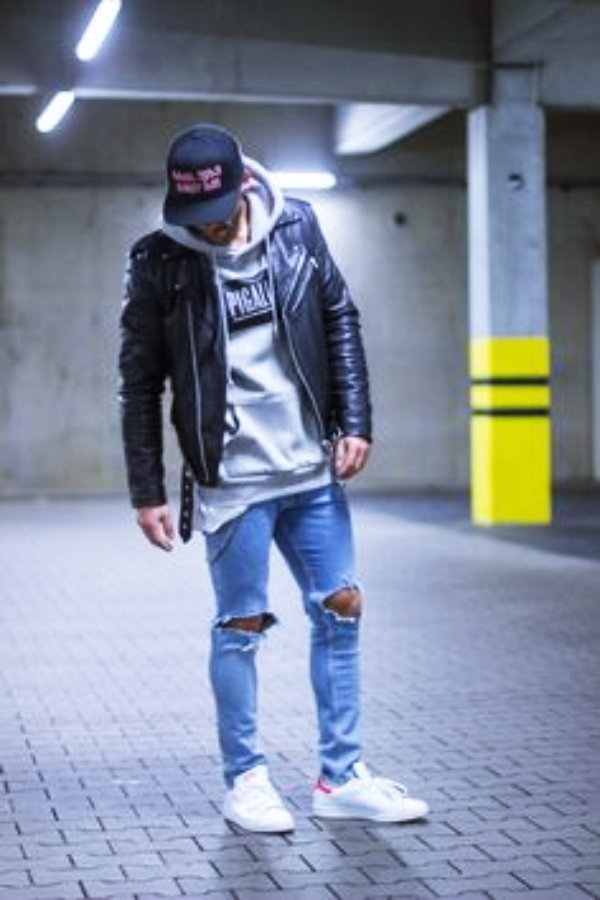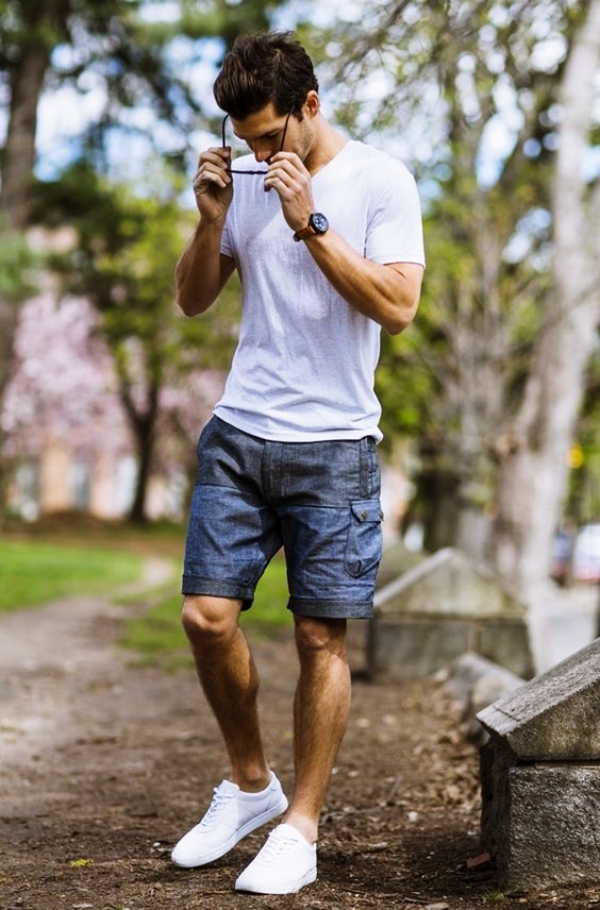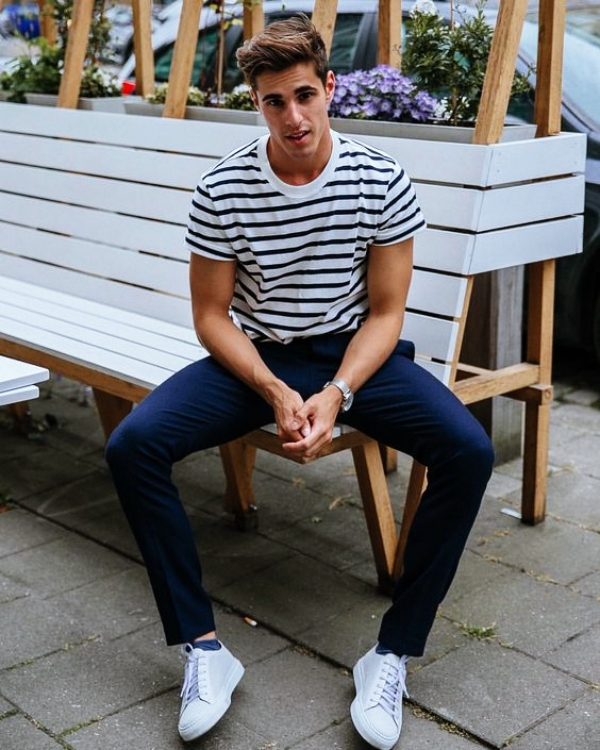 Why should girls always be trendsetters, my friend? Get going, because I am sure, these ideas do not require a lot of investment. They are all fashionable ideas from simple clothes that surely you will find in your wardrobe!