Oh, it's too hot outside! Of course, it is. The sun is up for revenge on us for not so much as missing it when we were enjoying the snow and wrapped up in layers. And if you guys think that you will hardly look hot without looking drenched in your own sweat then hey, take a chill pill. Since when did you let the weather dictate your wardrobe? Let's beat the sun this season with some Of the Most Charming Summer Dress Codes for Men's.
Most Charming Summer Dress Codes For Men
While it's great to see the sun finally shining upon earth, it also becomes quite nasty after some time. The threat of sweat pooling around your feet and the uneasy feeling that comes with the heat! So summer is pleasant but you need to face the reality here. But you don't need to worry much. With some perfect choice of fabrics and learning the gist of pairing business, you will be all your charming self in no time.
Fabrics To Prefer During Summer

Linen is just what you need in summer. Linen is cool to touch and have a high natural lustre and comes in varying range of colors. Its breathability and lightweight makes it the preferable choice of fabric in summer.
Cotton is an all-time favourite. This fabric works in all season and so a cotton suit or shirt or dress pants are definitely a must in your summer wardrobe. The soft texture and breathability of this fabric make it an ideal choice.
Seersucker is actually a fabric that's used to make clothing for summer. So it's obvious that it will make it into this list. It's a cotton fabric but woven in such way that the fabric is slightly puckered. This fabric hangs away from the skin and its natural wrinkled appearance makes it one great choice for not just casual outfits but for suits as well.
Besides these, you can also opt for Chambray, that is lightweight denim and other fabrics such as rayon, jersey and merino wool as well.
Charming Dress Codes For Work

Different occasions demand different dress codes. So let's see what kind of outfits are in for this season's different events.
The Two-Piece Suit

This season, try linen or cotton two piece suit that will be the perfect attire for a business meeting. Try lighter tones like ivory, gray or khaki to keep the cool and have an intimidating appearance.
Waistcoats To Ditch Jackets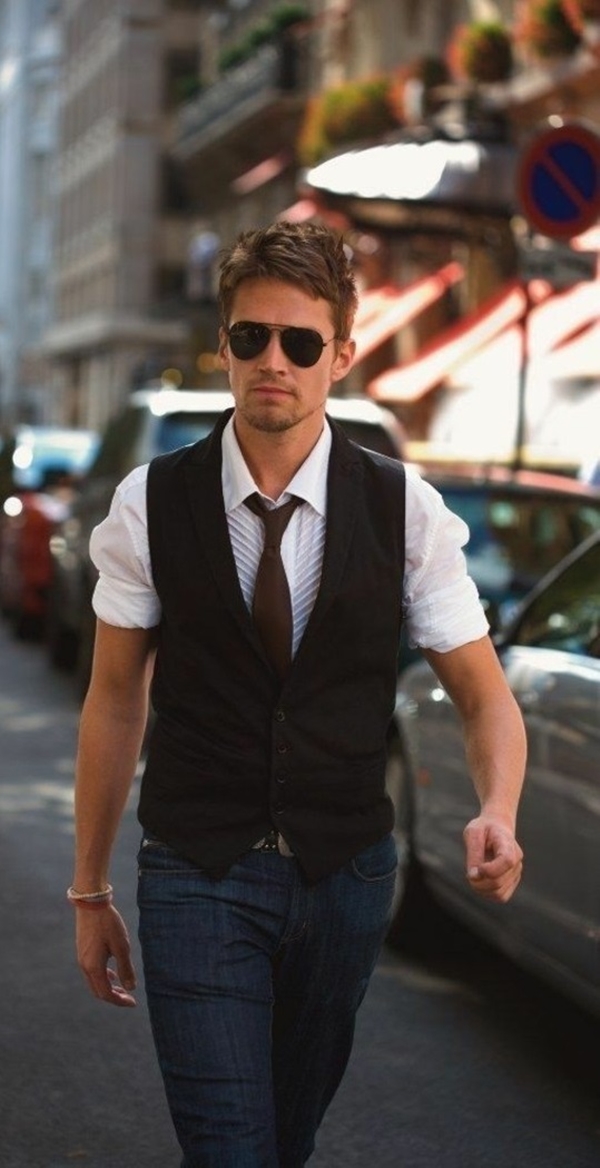 In summer men are tend to ditch the jackets in sometime of the day after few hours of bearing the heat.
Neutrals For A Summer Wedding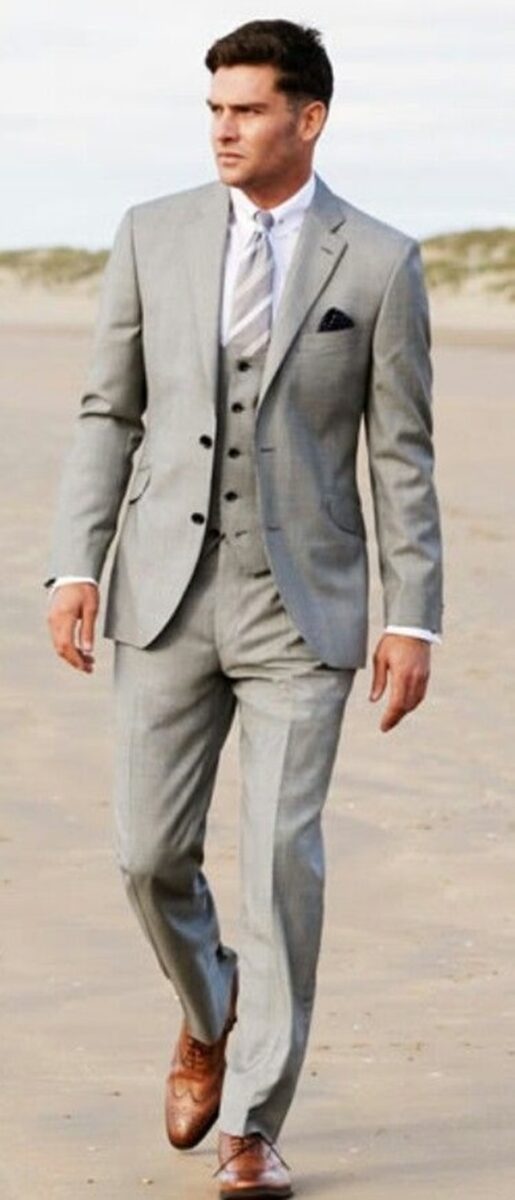 For a summer wedding, you can go for a silk or linen three-piece suit in neutral shades such as beige, stone or camel. For shirts, go for colors such as crisp white, baby blue or lavender. Choose a tie that will complement the attire and dress shoes such as monk straps.
Sexy Suspenders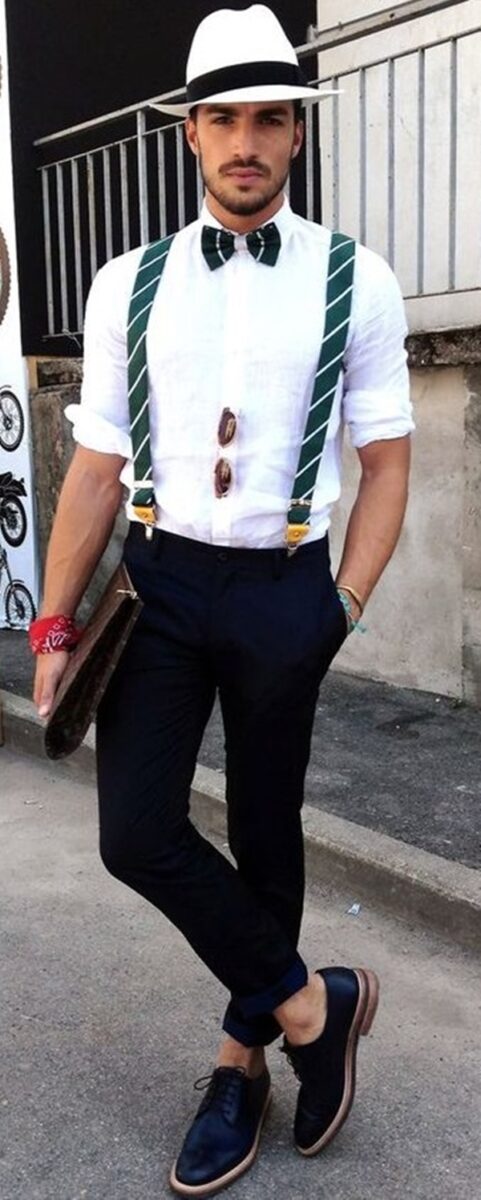 Try to skip the belts for once and go for the suspenders instead. Comfy chinos paired with a fine white shirt and the suspenders added in the mix create a well-defined persona.
Shorts For The Summer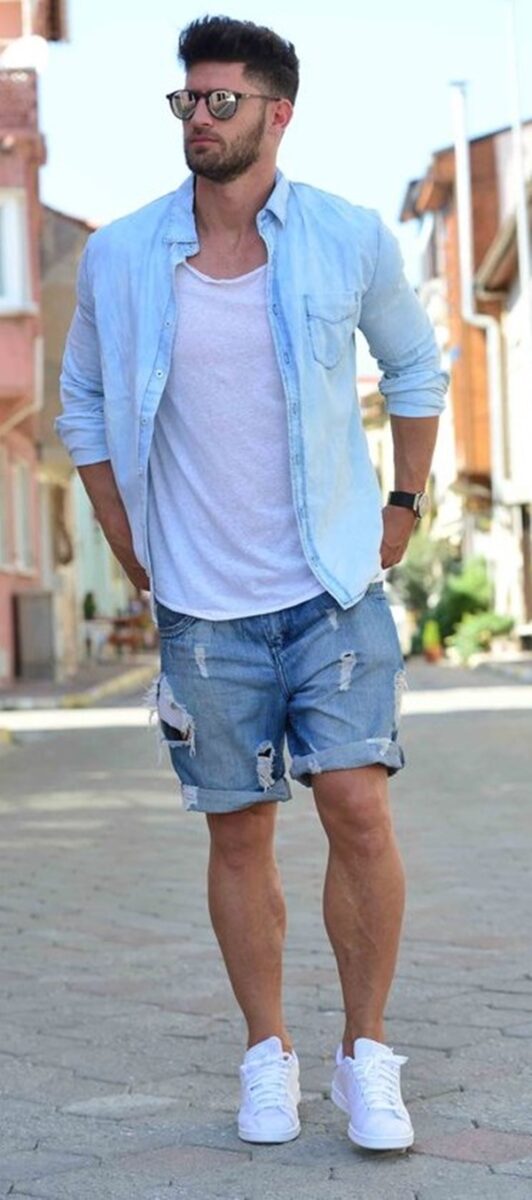 Shorts are the perfect addition to one's casual yet Most Charming Summer Dress Codes for Men. Try chambray shorts with a favourite t-shirt of yours and pull on a baseball cap or a fedora hat for a casual day out.
White For The Hot Days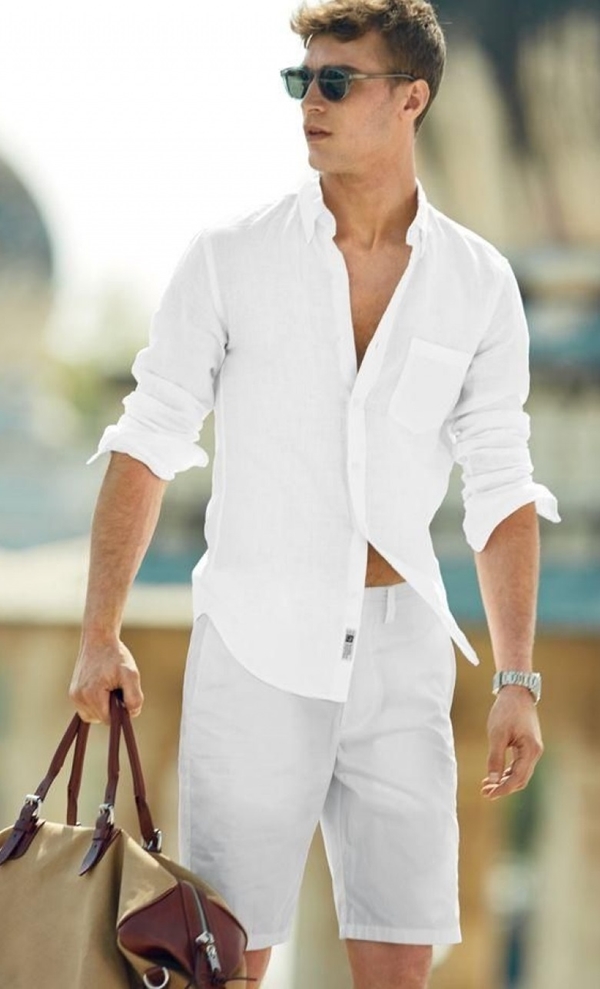 For those extremely hot days, where you feel like you will burn outside, opt for monochrome outfits such as this white linen shirt and white shorts. You can try different colors such as baby blue or pink and beige pants as well.
Chambray Shirt On Top

A lightweight chambray shirt is a perfect addition to your wardrobe for a casual walk down the street. You can pair these Most Charming Summer Dress Codes for Men with the denim or chinos or shorts as well. Pair the outfit with contrasting sneakers to add more flair.
Colourful Chinos

There are many colors available in chinos that you could choose from in order to get these Most Charming Summer Dress Codes for Men. The summer is the perfect time for you to try some experimenting with your wardrobes and colours. Pair the chinos with some sexy loafers that have now become quite a buzz in men's shoe department.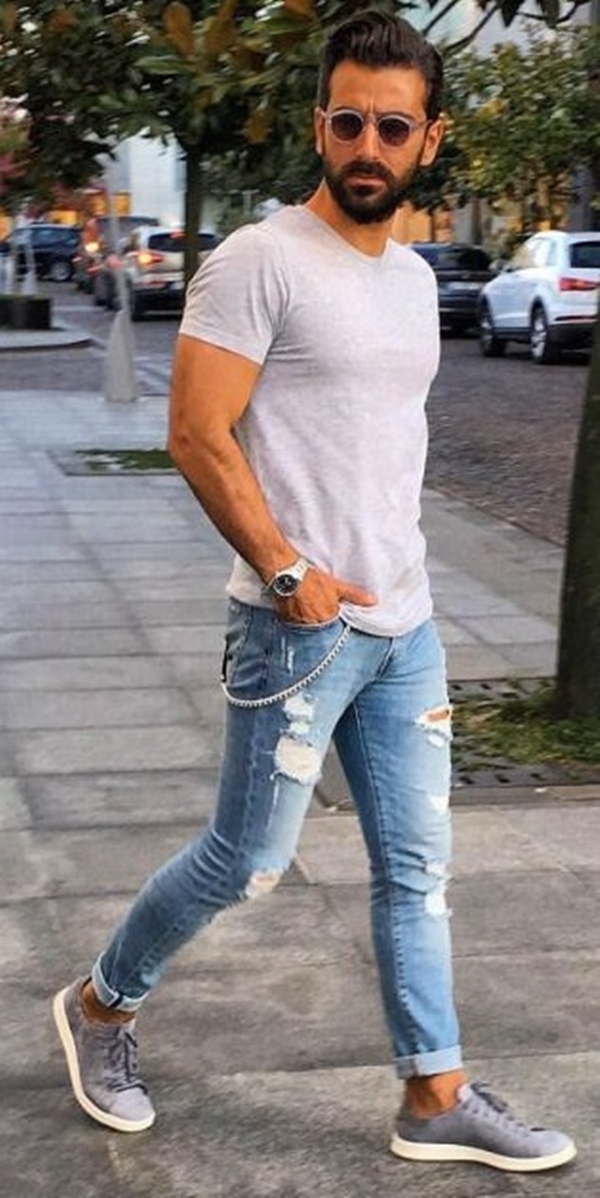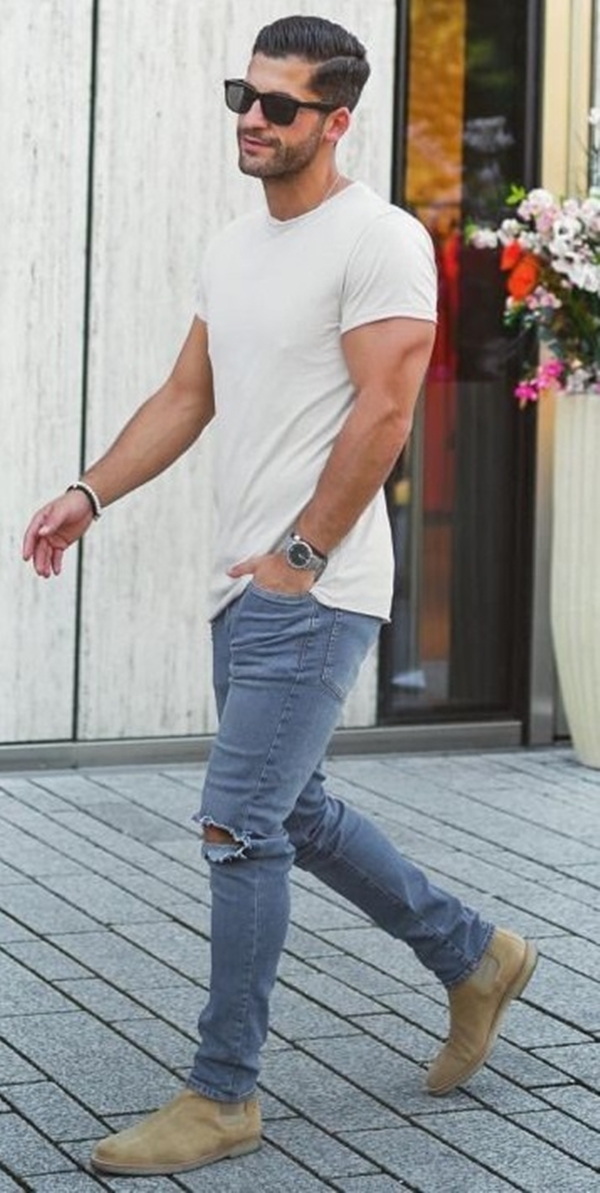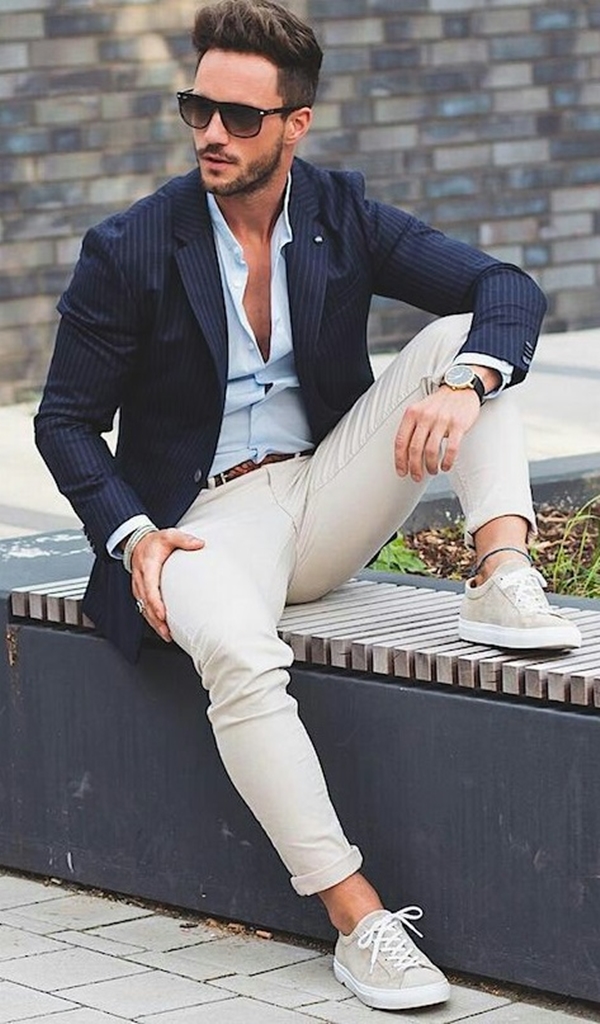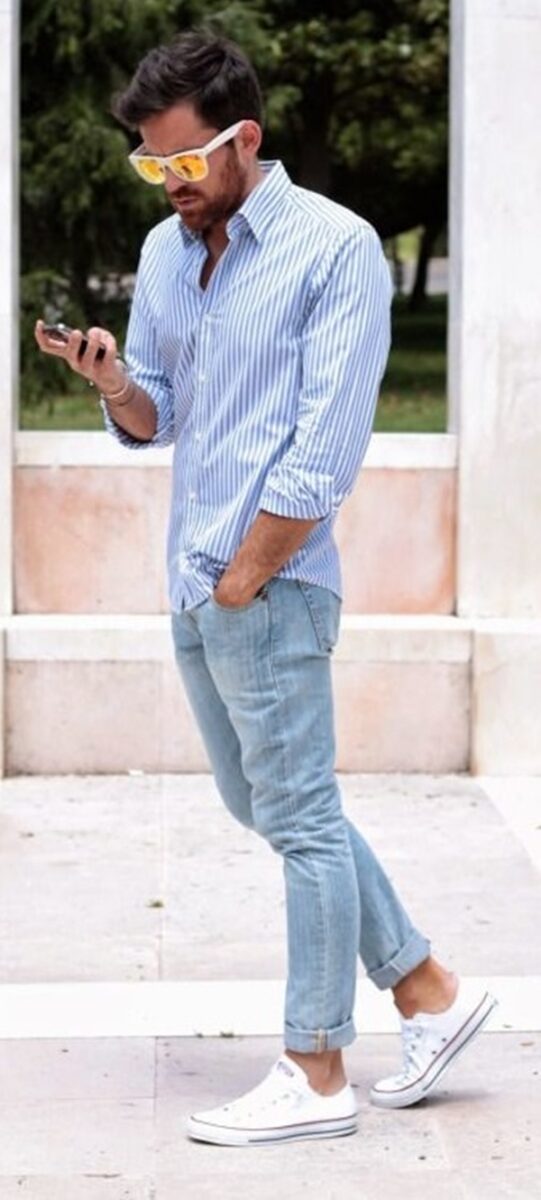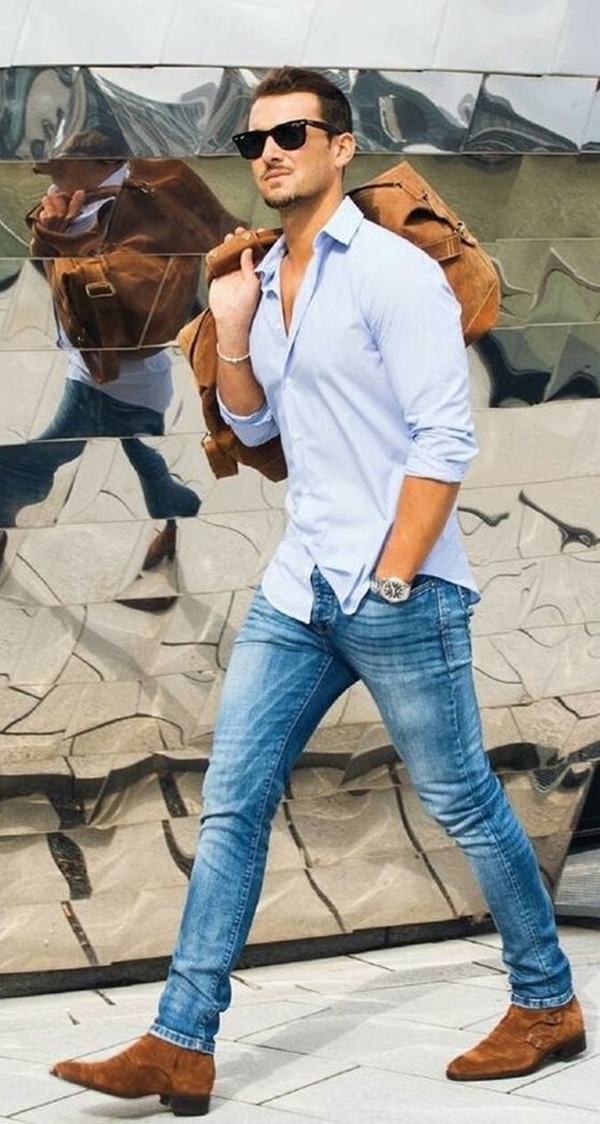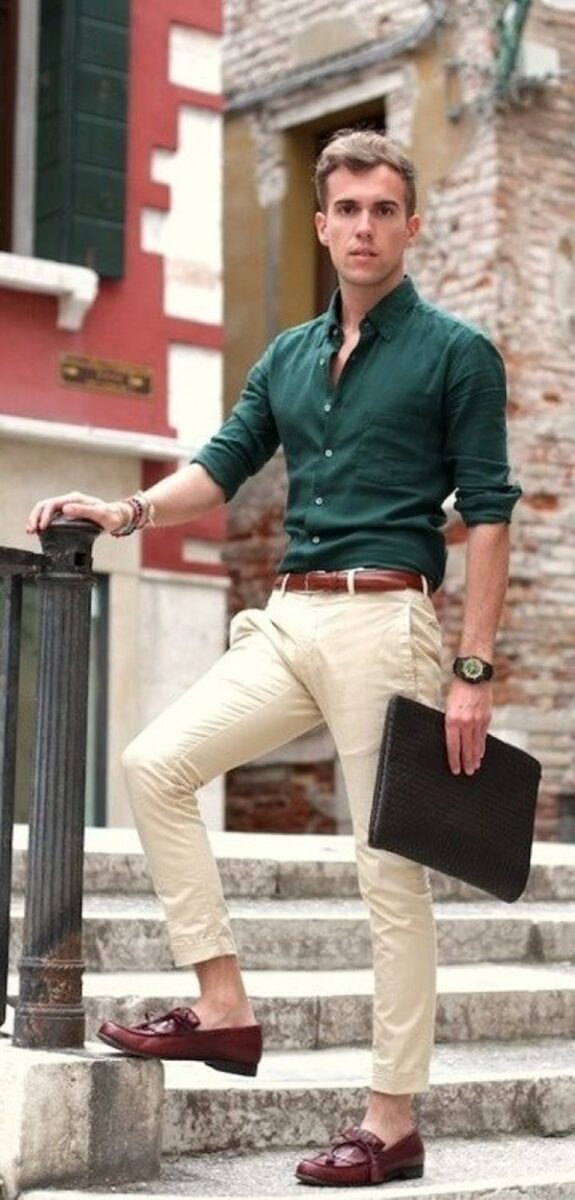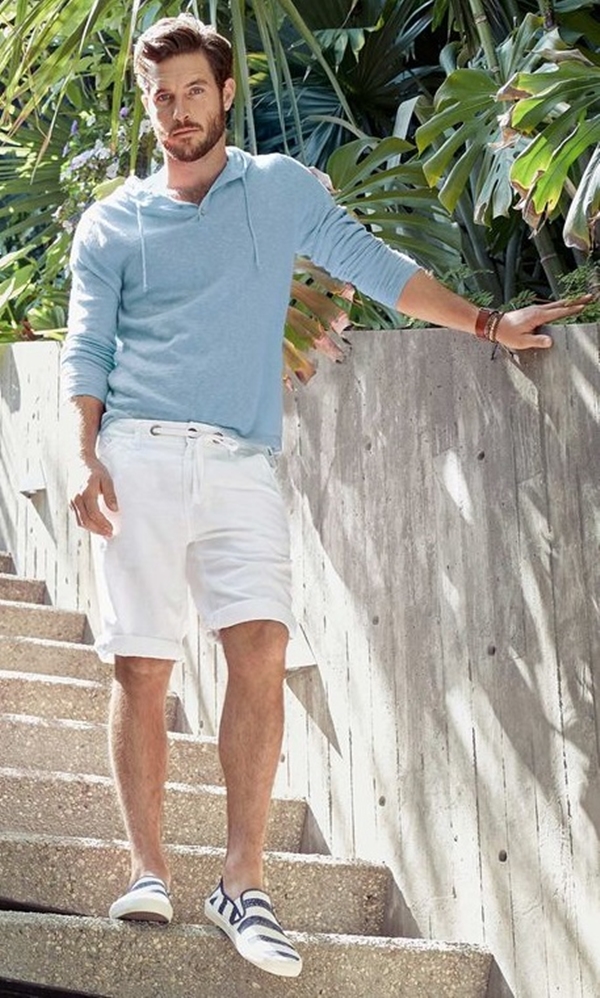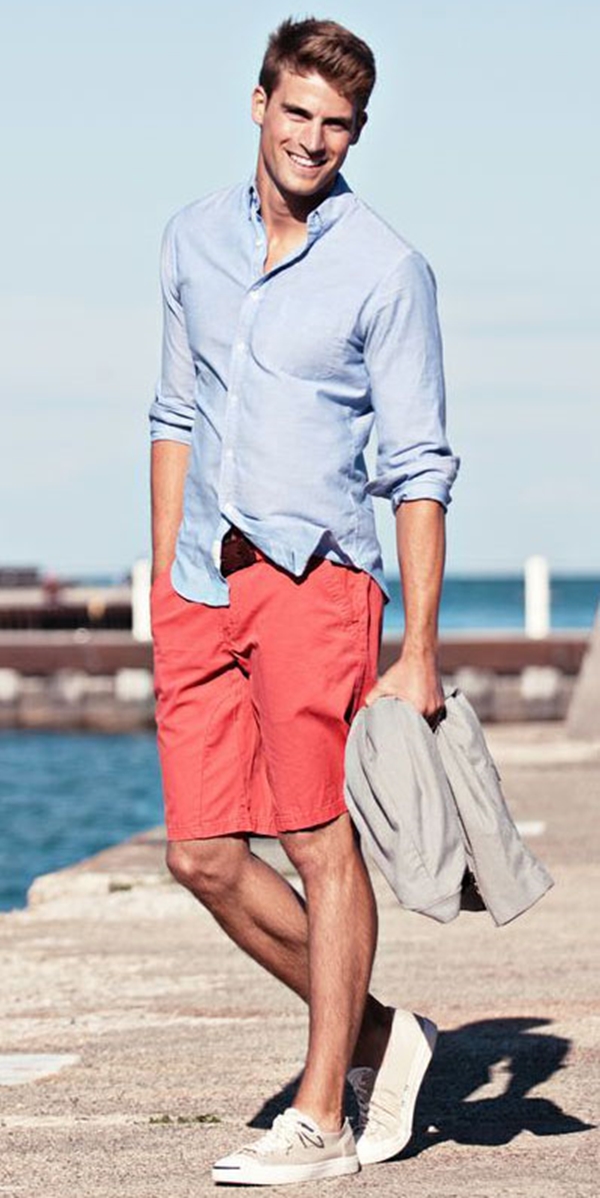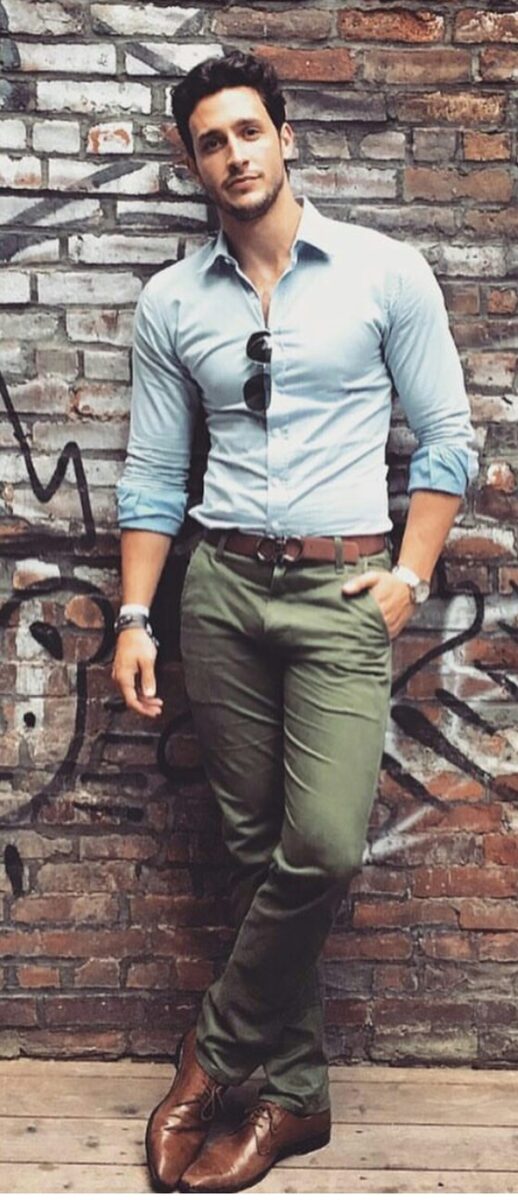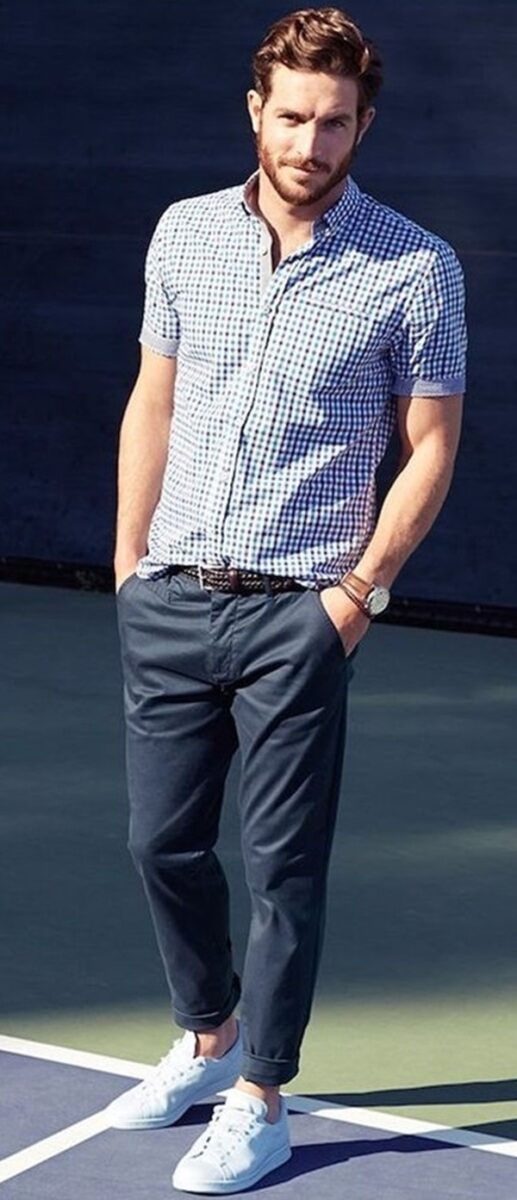 Add accessories such as hats, cool sunglasses, and few baseball caps in your summer wardrobe to beat this heat. Flip flops and slip on shoes will also be a great addition to fight the sun.