It is said that you are what you wear. The kind of clothes you wear and the accessories you choose say a lot about your personality; where you come from, what you do, and how you feel about others and yourself.
The best thing about fashion is that you always choose what to wear and what not to. So, don't be shy to have fun with your fashion sense. It doesn't hurt to experiment with what you are not used to. After all, if you find it, switch it up. The important thing is making sure your wardrobe stays fresh so you can continue feeling your best.
4 Biggest Signs You Need a Fashion Update
Clothes are never designed to last forever. Even the most classic pieces of cloth bear the notes on when they were created, and the best way to figure out whether your style needs to be updated is to consider when you purchased it.
1. You're Still Wearing Clothes from 10 Years Ago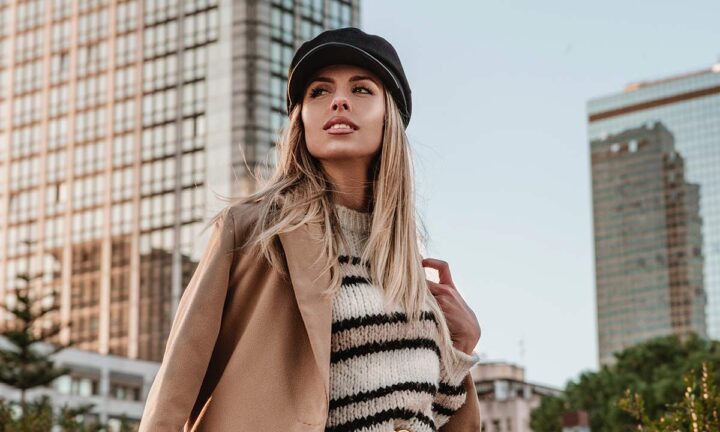 The design keeps evolving, and everything revolves around details. If you still wear clothes you bought ten years ago; your outfit will only reflect the past era and not the new classic. It happens! You may not intentionally allow your clothes not to support your current life.
Maybe it's because of the nature of your schedule or simply a lack of inspiration. Regardless of the reason, realize that outdated fashion impacts how you show up. At this point, a shopping spree might only add irrelevant items to your wardrobe but not automatically update your style.
To get your style back on track, you need to work on a solid foundation for your new style before you can proceed to shop with confidence. Instead of looking for new inspiration, reimagine what you once loved and bring a few elements to your soon-to-be-acquired style.
In 10 years, your body will have undergone multiple changes. A new update would be to suit your current body. Lastly, realign your wardrobe by identifying a few pieces that complement your body and develop a unique style around such outfits.
2. Accessories That Are No Longer in Style
Shopping for accessories and jewelry should bring you joy and excitement. But this can only be influenced by the latest trends and inspirations to make it easy to peruse through available items and settle on what sparks your interest.
While there could be space for strappy pairs of sandals in your closet, they seem outdated and are now replaced by platforms. Tiny sunglasses have been around for a while, and still, they are, but you may need to drop them this spring in favor of oversize and retro eyewear.
The good thing is that you can easily order the latest retro or classic glasses online, so take time to browse through the many options available and settle on what compliments your sense of style. If you're nervous about not having the product physically present to try on, take advantage of the virtual try-on feature usually offered through eyewear online retailers.
The tiny bag train that almost swept everyone away is slowly paving the way for more practical bag styles. Not having all your essentials fit in your choice of bag is not fun, especially if you are in transit. Hence, bags with enough room yet are still geometrically captivating would be an excellent choice for the season. It comes at a time when practicality rules over aesthetics.
While you may be attached to your comfortable sneakers or flat-form shoes, it's time to embrace revenge heels. You'll be glad to sample various colors, platforms, sequins, and all that you'd want in a pair of heels.
3. Your Clothes Are Too Tight or Too Loose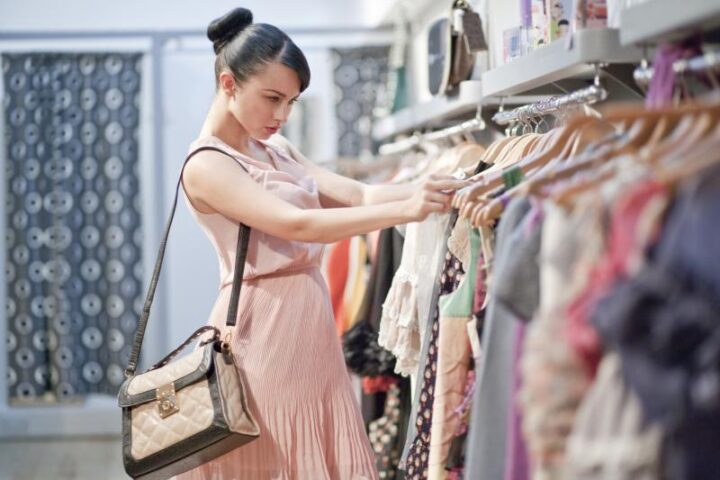 As mentioned earlier, your body changes over time. You need to update your wardrobe for every milestone or life-changing event, like pregnancy, a new job, or losing weight. By embracing these body changes, you can adopt a style to make you feel good about yourself.
Fashion trends are constantly changing. While you may be tempted to jump into a new trend, it's imperative to understand your body to create a killer wardrobe. If your fashion feels outdated due to your new job, go for outfits that let others see you in a positive light. You can also find a good tailor to fit pieces perfectly to your shape. This automatically elevates your style and makes your wardrobe more functional.
4. Your Wardrobe is all Formerly Trendy Pieces
You know that shirt you bought 10 years ago because it was all the rage? Sadly, it probably went out of style a month later. Trendy pieces are fun every once in a while but can date your style. Make sure you incorporate solid basics to avoid this in the future/ It also makes putting outfits together a lot easier.
Another good way to incorporate trendy pieces is to focus on accessories. Instead of buying a trendy jacket that will break the bank, go for a fun necklace or shoes. This way you can still participate in the latest fashion trends without regretting it a few months later. You can even host clothing swaps with your friends so the pieces don't go to waste and you get to try out different styles.
Update Your Wardrobe to Help Your Career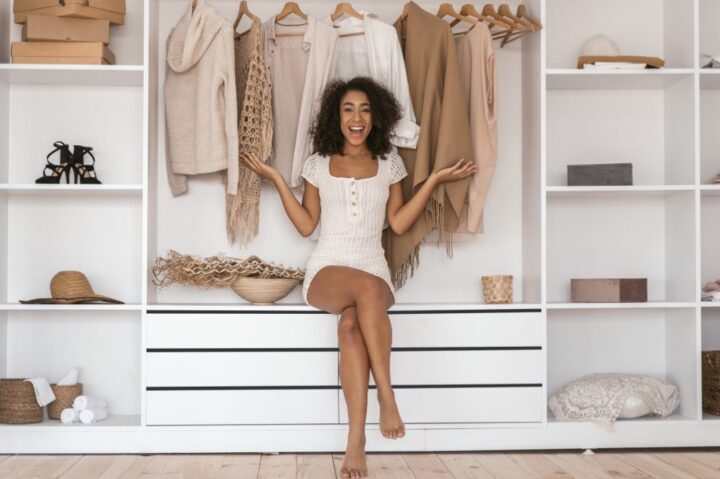 Looking all put together and well-polished at work shows employers that you are motivated, self-confident, and detail-oriented. You cannot achieve this if your wardrobe is full of outfits you wore before you went on a sabbatical a few years ago. A well-fitted, modern wardrobe can help you stand out from the crowd and may even make you feel more motivated.
There is no right way to look in a job setting. The professional business mode of dressing witnessed in banking sectors, finance, law, and the government is also subject to individual interpretation. A suit or knee-length skirt with a blouse is still acceptable. Most importantly, keep pieces of jewelry light and tasteful.