Pajamas have been getting a lot of attention lately, with many celebrities wearing them outside the house. However, it's not as simple as just putting on your favorite pair and going out. While some men have been very successful at pulling this off, there are certain rules you need to follow to look stylish while still being comfortable and relaxed.
Here are seven ways that you can wear pajamas outside the house without compromising on style:
1. Lean into the Trend – Wearing Pajamas in Public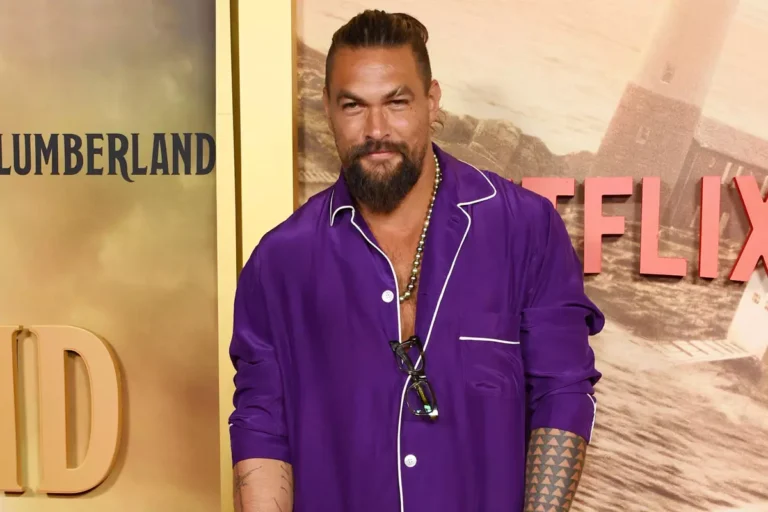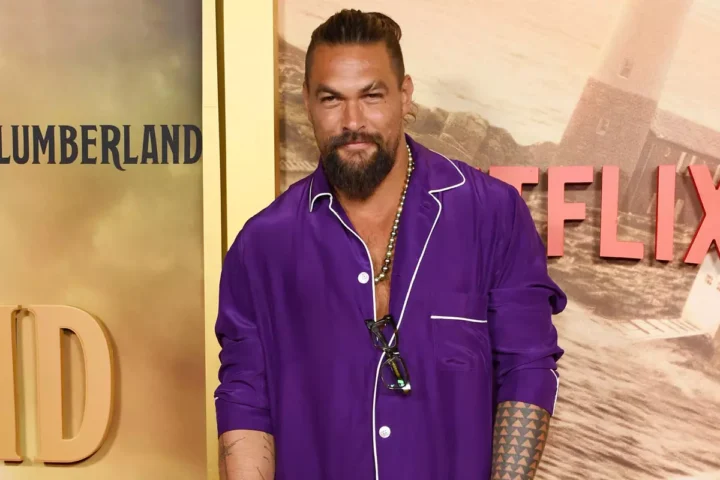 The first step is to accept the trend. Men's pajamas are becoming popular for men's fashion and personal style, so you don't have to feel embarrassed about wearing your favorite pair of pajamas outside the house. Pajamas are a great way to show your style and personality while being comfortable.
In a recent incident, Hollywood star, Jason Momoa, arrived at his upcoming movie Slumberland's premiere in Los Angeles in a purple pair of pajamas. He combined it with an epaulet-shouldered coat and leopard-printed loafers that enhanced the overall appearance of the actor.
There are many options for wearing pajamas, from bathrobes to robes and short sets. You can get ideas and make your own set of pajamas on this website. All pajamas are available in different colors and styles that suit your needs perfectly.
Some people prefer loose-fitting ones, while others prefer more form-fitting items like sweatpants or joggers made of fleece. All these options offer versatility without compromising comfort levels during those long hours spent lounging at home after work hours have ended.
2. Try a Light-Wash Denim Jacket
A light-wash denim jacket is a great way to dress up your pajamas. It will give you a more put-together look, but it can also be worn with various pajama tops. In addition, it will give you a relaxed and cool look.
The key is to pair it with something that doesn't take away from the denim jacket's stylishness, like flannel, corduroy pants, or even chinos. You'll get the best of both worlds: comfort and style.
3. Choose your Footwear Carefully
There are two schools of thought on how to wear pajamas outside the house. The first is the sporty route, which involves your typical athletic gear and sneakers. The second is a more relaxed approach, in which you opt for slippers or flip-flops instead.
Both have pros and cons: sneakers give off an athletic vibe, while slippers are more comfortable. Flip-flops are generally more casual than loafers or oxfords and might make you look like you're headed to the beach. Regardless of your shoe type, make sure it's clean. No one wants to see smudged toe caps on pajama pants. Not even if those pants happen to be branded with your favorite comic book hero's logo.
4. Don't Limit Yourself to Just Pajama Tops; Bottoms Work Too
You don't have to stick to just a top. While pajama bottoms are great, tops and bottoms go together, making them very versatile outside of the house.
For example, you can wear your pajamas as pants if they have legs like jeans or shorts. If they're shorts, they work just like any other pair of shorts would. Pajama bottoms are also fair game for a day out in the city. Jeans, chinos, cords, and trousers all work well with a button-down shirt or polo top if you want to keep things smart and casual. You can even wear shorts and chino shorts outside the house if you're brave.
5. Consider Accessories to Dress Up your PJs
Wristwatch. A watch is a perfect way to add a touch of sophistication to your PJs. You can wear it with a suit or dressier pajamas, but remember that watches are more noticeable than other accessories so you might want one on the smaller side.
Belt. Belts are another great way to dress up your look without going overboard with accessories, and they can be worn over or under most pajama tops. If you opt for a belt with an embellishment like buckles or studs, try pulling it through the loops on your pants instead of around them.
Shoes. Finally, don't forget about shoes. They can either complement or clash with your outfit depending on their color and style, so choose wisely. According to a Zippia report, an average American has 20 pairs of shoes, further divided into 27 for women and 12 for men. Thus, even with an average collection, you have enough choices to pair the best shoe that matches your style.
6. Pair your favorite Pajama Top with Jeans (or Trousers)
According to Business Wire, the market for denim jeans is expected to reach $76.1 billion globally by 2026 from $57.3 billion in 2020. The US market for jeans alone accounted for $15.1 billion in 2023. It can be established from these figures that almost everyone owns at least 2-3 pairs of jeans in the US.
Pairing a pajama top with jeans is a great way to get dressed in the morning without looking too "lazy." Men of all ages often wear classic black jeans, but you can also consider wearing a fitted pair of khaki-colored chinos or cargo pants if you want to make an extra effort.
It's important not to overdo it; keep things simple and don't try too hard. A white undershirt is optional here as well. You can go for black or color, depending on what goes better with the rest of your outfit.
7. Stick to Darker, Solid Colors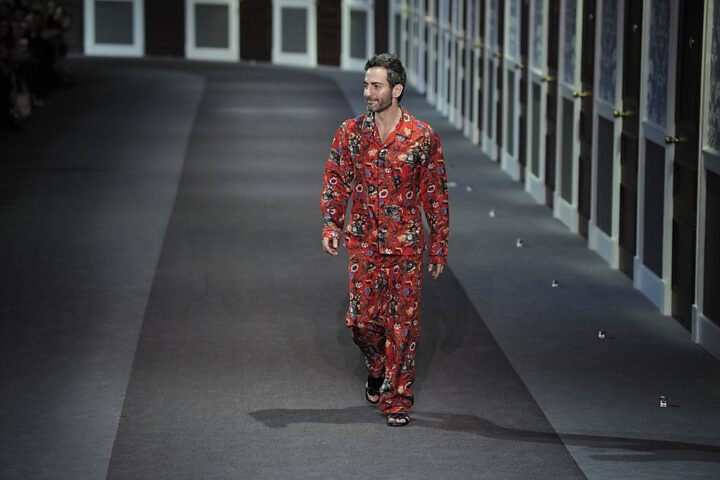 Darker colors are more formal than lighter ones, while solid colors are more formal than patterns. The first step to dressing your pajamas is to stick with darker shades and avoid the bright, playful prints that you might be tempted to wear around the house for comfort. Darker colors tend to be more masculine, so when trying new pairs of pajamas in the store, aim for something dark and fitted rather than light and baggy.
Another thing to remember is that pajamas should be worn as outerwear. If you're going to a nice dinner or event, it's best not to wear them under your clothes. Instead, choose a pair with buttons or zippers to easily take them off.
If you're planning on wearing your pajamas to a casual event, consider purchasing a pair made of silk or cotton. These materials are more comfortable than wool or polyester and won't make you feel overheated if you get too hot.
Conclusion
You can wear pajamas outside the house. If you're tired of being one of those people who never leave their house, consider wearing your favorite pair of pajamas to make an effort to get out.
Pajama pants are a great way to give your appearance some personality, but they're also functional and comfortable. Most importantly, you feel good about yourself when you put them on.
Pajamas have been gaining popularity over the last few years, but it doesn't mean you need to go overboard with them. You should still keep in mind what kind of impression you want to make and how others will perceive your attire when deciding whether or not something works as an outfit for public wear.