When it comes to men's fashion, one thing will never go out of style: shoes. A great shoe can make or break your outfit, from dress shoes and boots to sneakers and flip flops. But with so many options available today, how do you know which ones are worth buying? In this article, we will explain in depth the seven must-have shoes that every man should have in their closet.
1. Sneakers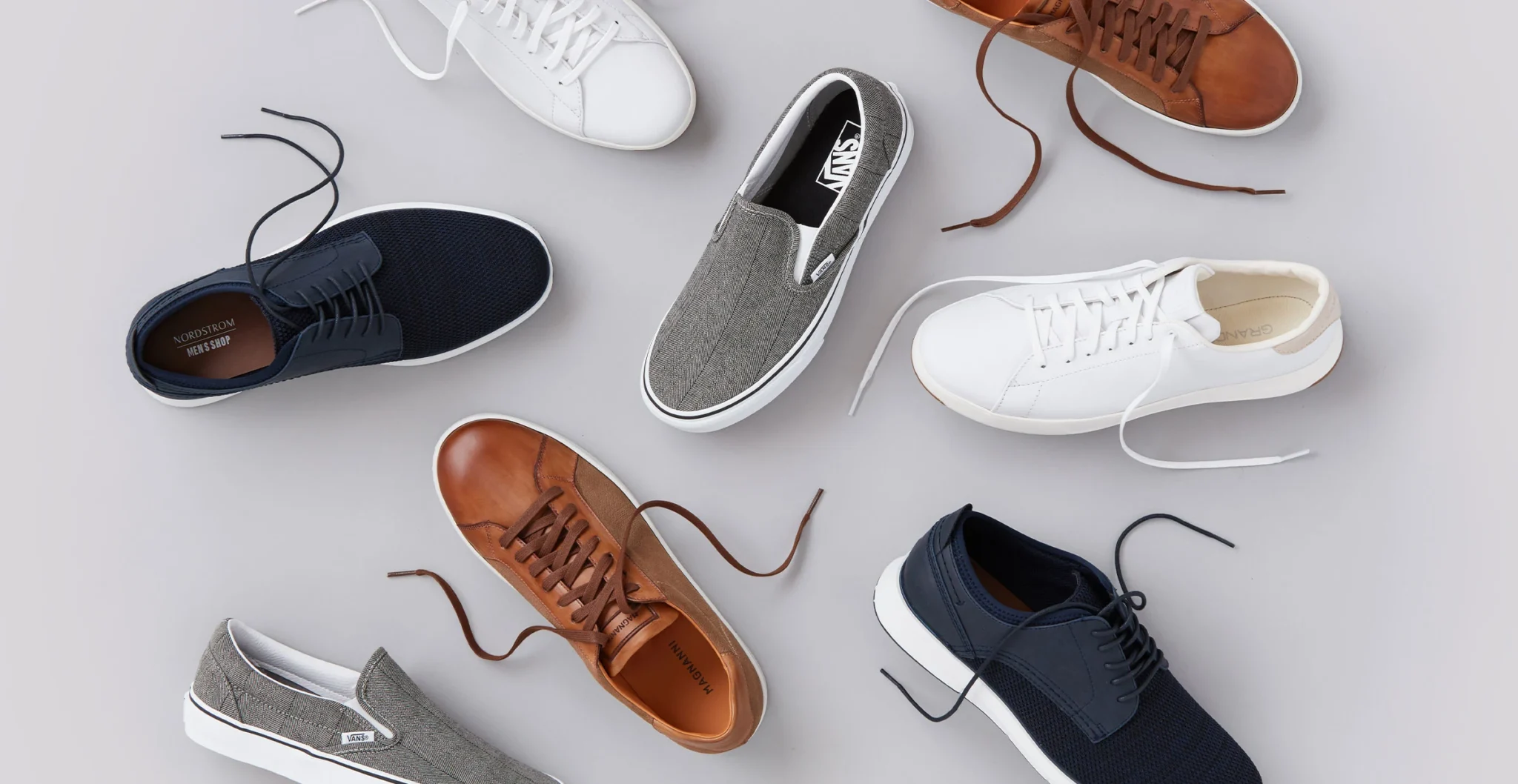 Sneakers are back in style for both men and women of all ages. They provide an active look while being comfortable enough to wear on the street or at home. Sneaker-style shoes also come in various colours, including brown, blue, white, grey and black. Some brands even offer funky designs with bright colours and bold patterns.
The most famous sneaker brands include Nike, Adidas and Puma. Sebago is another excellent brand of boat shoes that come in various styles, colours and designs. You only need to find the right pair so you can be comfortable.
2. Loafers
The loafer is a classic slip-on shoe that is perfect for the business professional. This shoe style dates back to 19th century England, worn by upper-class businessmen and professionals. The upper part of this shoe is made from leather or suede, while the sole is made of rubber or other durable material.
The suede-based loafers are the most versatile. A simple pair of slacks or a business suit can be enhanced with these shoes, making them a wise buy for the worker on the go. They have a casual look, so they can also be paired with jeans and a t-shirt for a more relaxed appearance. Leather-based loafers are more formal and can be worn with a suit for an office environment.
3. Boots
Boots are another classic shoe that will never go out of style. These versatile shoes can be worn in almost any weather condition, making them the perfect shoe for every man. Depending on your occupation and preference, you can choose from various boots, including lace-up, ankle, mid-calf, knee-high or over-the-knee.
Lace-up boots are the classic boot style and can be worn in various work environments, from an office to a hunting camp. Mid-calf boots are an excellent choice for casual wear along with jeans or other casual pants. Knee-high and over-the-knee boots are ideal for colder climates, providing extra warmth and insulation.
4. Sandals
When it comes to footwear, sandals are the most casual of all shoes. They have a thong between the toes or no strap and can be worn on warm and cold days for a glamorous look. This shoe is another one that will never go out of fashion because they are so versatile. They can be worn with shorts, jeans, t-shirts or dresses, making them a must-have for every man's wardrobe.
Depending on your occupation and lifestyle, you may wear closed-toe sandals rather than open-toe styles. Closed-toe varieties are designed more like regular shoes, providing more support and protection from the elements. Open-toe styles are less supportive but give a more relaxed appearance.
5. Dress Shoes/Oxfords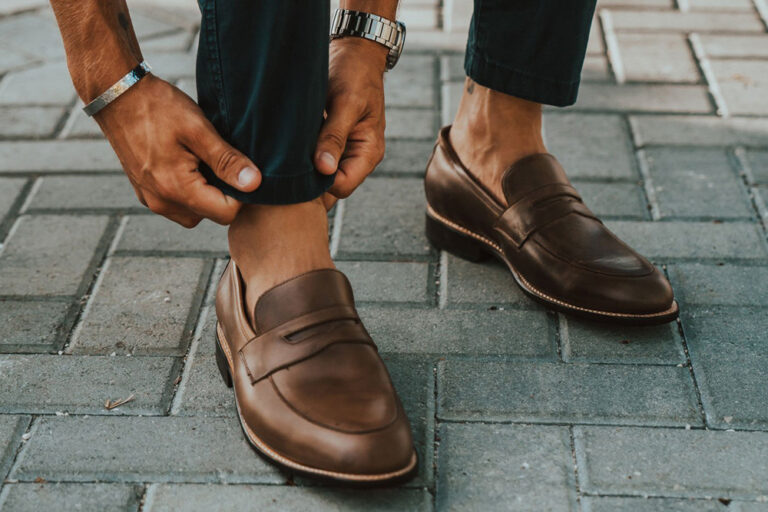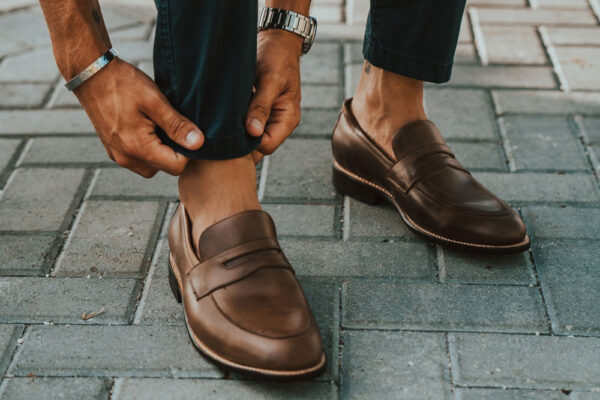 Once considered too formal for daily attire, dress shoes have become the most important shoe in men's fashion today. Not only can they be worn with suits to work, but they also come in a variety of styles and colours to be worn with casual and business attire.
Opt for a pair of wingtips or brogues for an office environment. The saddle shoe is ideal for the man who works in a casual atmosphere where khakis and polo shirts are still appropriate. Dress shoes come in various materials and styles so that you can choose the best fit for your fashion sense.
6. Running Shoes
There is a reason these shoes are so popular: they're comfortable and stylish. Running shoes for men come in many different colours, styles, and designs. As long as the shoe fits your foot well, you don't have to worry about the bright or muted tones. Check out a wide range of running shoes for men from runnersneed.com.
7. Slippers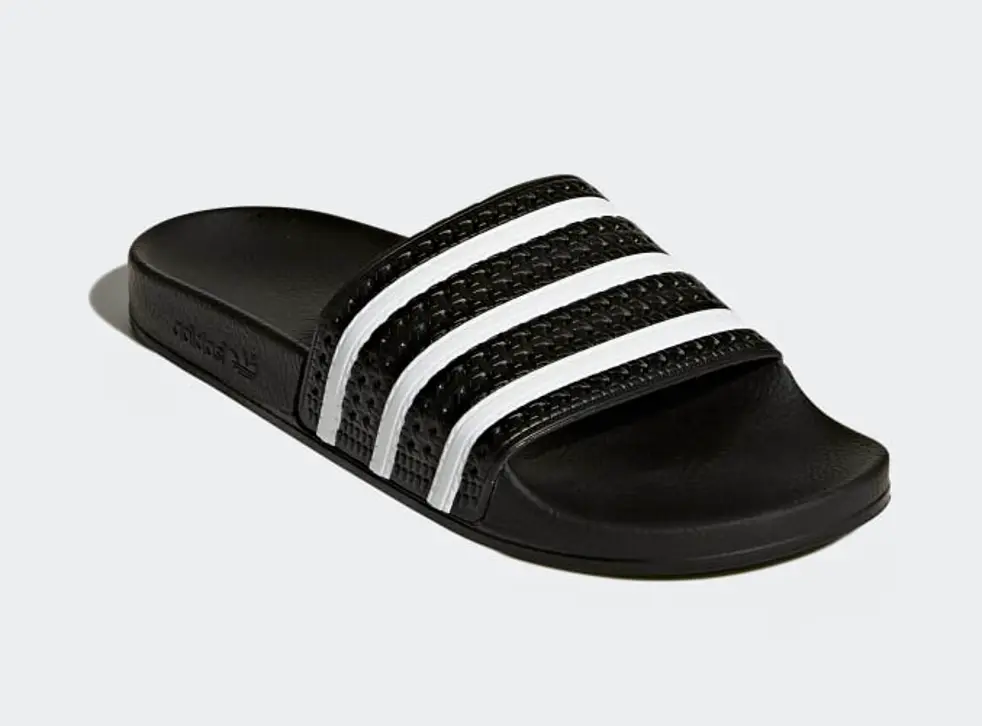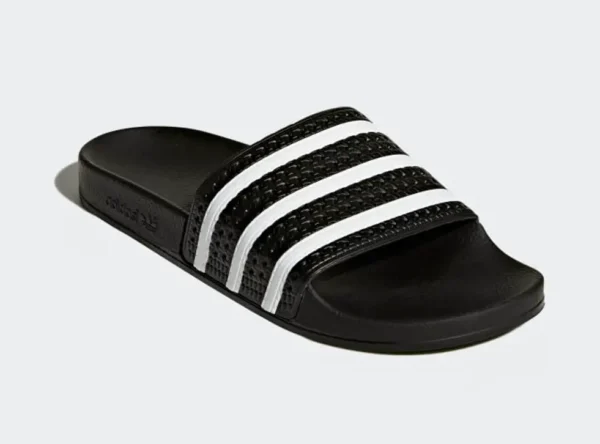 Slippers are the most casual shoe in men's fashion today. They are designed with a soft upper sole that provides comfort when walking or lounging around the house. Slippers come in various styles, materials and designs, so it is important to choose one that reflects your style.
You can find most of them at reputable stores near you and pick what works best for you.
Quick Tips for Choosing the Best Pair
Comfort
Make sure the shoe is comfortable. The most important thing about choosing a pair of shoes is that they are comfortable. Do not buy them if you do not know how they will fit once worn inside your home or office for a few hours because it will be difficult to return them to the store.
Your Wardrobe
Choose a colour that works best with your wardrobe. The best way to tell whether a colour works for you is by pairing it with other clothing pieces in your closet. In doing so, you will know which colours work best together and which ones should be left on the rack.
Your Style
Choose a style that fits your appearance and occupation. There are neutral styles of shoes that can be worn with almost any piece of clothing. You should also consider your occupation to ensure that the heel height and shape are appropriate for business attire.
Check the Material
Choose a material that works best for you. There are several materials used to create men's shoes, but leather is one of the most popular because it provides flexibility and comfort when worn. In general, the more expensive shoes are created from leather or other high-quality materials, so you can find a pair that fits your fashion sense and wallet.
Know Your Shoes
The last tip is to keep in mind what separates men's fashion from women's fashion when choosing a pair of shoes. Shoes made for men are designed with durability as a priority, while those made for women are designed with style as the top priority. Keeping this in mind will help you find an appropriate pair for your office or personal life.
Conclusion
Choosing the right pair of shoes may seem like a daunting task, but it does not have to be. Most men end up trying on several pairs before they find one that works for their style and occasion. Just remember to keep comfort as your top priority to avoid the frustration of buying the wrong shoe. When comfort is involved, you can never go wrong with your style.