The fast-paced fashion industry keeps introducing the latest trends and clothing patterns. Your closet filled with designer and expensive clothing pieces will be of no use one day. But throwing them off can never be an optimal solution as it leads to a waste crisis. The only sustainable solution you can consider is to transform your boring wardrobe.
Customizing your existing clothes with creativity will let you reuse and restyle your garments differently. Instead of investing in a designer outfit, you can get something simple from the best custom shirt company and transform it per your fashion skills.
With an open mind and creative imagination, you can transform your clothes uniquely, even without expertise. You need to be confident about your style and customization choices. This blog will provide unique fashion ideas to personalize clothes in your closet. It will let you express your fashion spirit freely to the world and act sustainably to the environment.
1. Commence Your Self-Expression Journey
Before customizing your wardrobe, get yourself a moment to think and explore your personality. The style you will opt for should make you feel confident and remarkable. Based on your style, you can focus on finding the right clothing pieces, which can be mixed well to give the desired output.
Creating garments that reflect your self-identity by understanding your fashion choices is easy. When you know what you need, you can develop the right garment pieces that satisfy your fashion statement.
2. Transform your Denim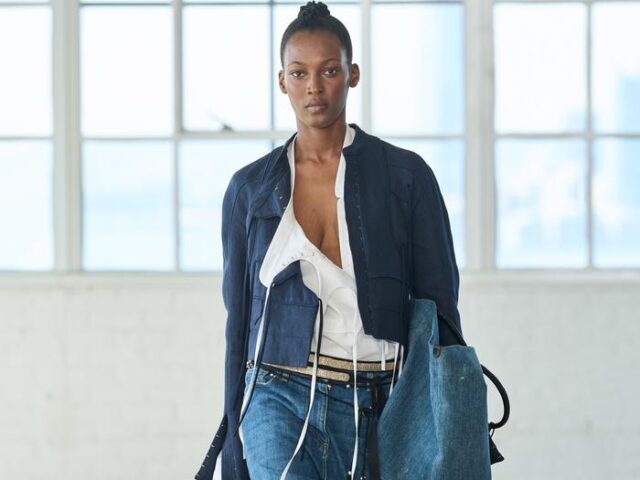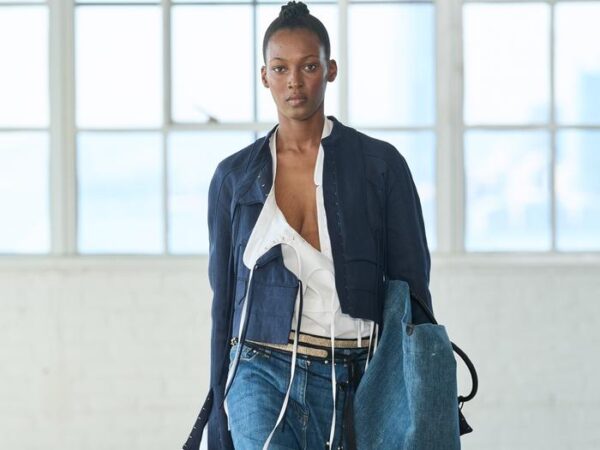 Are you bored of wearing the same colored denim every day? Instead of removing it, you can customize and restyle it differently. You can chop a long pair of jeans into shorts. The rugged edges will give a messy appearance, making you look bold and confident. Adding embellishments to your types of denim is another fashionable trend you can follow.
In summer, you can pair your denim shorts with tees and look stylish. Bleaching your denim is another fantastic transformation if you are bored with the same color and texture of your dress. Minor changes to your existing clothing can impact your fashion style drastically.
3. Upcycle Your Old Clothes
Do you know how to transform your old, loose, boring t-shirts? You can convert them into stylish dresses. The changes in the sleeves or button repositioning can craft your boring t-shirts into fashionable dresses.
Adding a waistband or a belt to your loose shirt will enhance your body shape and make you look well. Revitalizing your old clothes will reduce waste and save the environment. With small and simple changes, you can make a new outfit from your existing one and dress stylishly.
4. Chop Your Dresses to Create Tops and Shirts
If you are bored of wearing the same dress repeatedly on different occasions, use your fashion idea to develop something new. Single-piece can be cut into two pieces forming a separate top and skirt.
You can wear them separately with other tees, denim, skirts, pants, etc. It is easy to pair two pieces of the same cloth with different garments for a versatile look. Shortening the length or adding embellishments to your dress will make it look completely different. This way, you can reuse your existing clothes in the wardrobe.
5. Experiment with Different Textures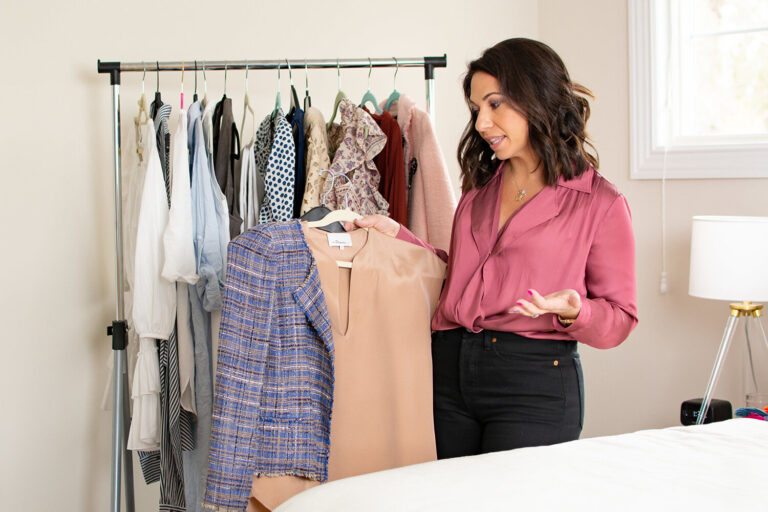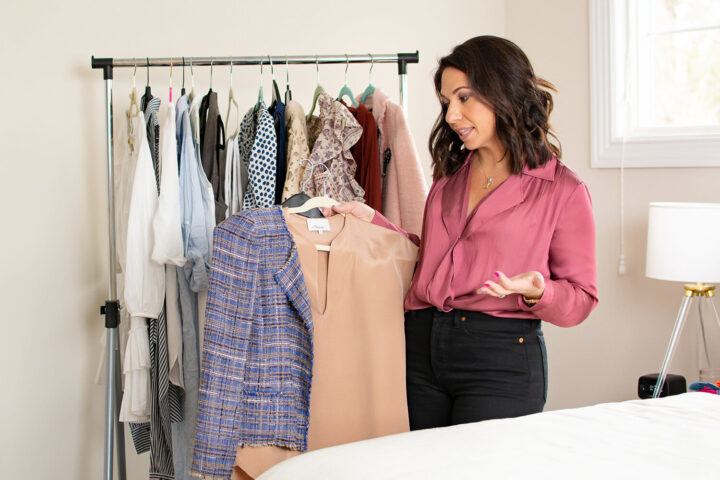 Wearing the same set of clothes every time can be boring and usual. Experimenting with your wardrobe options can add zing to your fashion statement. Initially, you may feel uncomfortable mixing different clothing textures and dressing them to look different. The more complicated it sounds, the easier the experimenting is.
You can combine all the fabrics or old clothes of different textures, like velvet, cotton, silk, lace, etc., to form a unique product. End-result will be eye-catching if you love to experiment with your fashion choices. The more you play with different patterns and textures, the more unique outfit you will create at last.
6. Do Layering
If you are not good at mixing textures and developing a new clothing piece, try layering to dress beautifully. Many prefer to experiment with different fabrics and sew new outfits from the old ones. But layering garments can be the best solution for such people. Creative ways of layering clothes can be tricky, and one needs to learn about it.
You can begin by finding the right clothing pieces that can be worn together and add style to your personality. For layering, it is better to consider lightweight clothes made with linen or cotton. It can easily be worn over heavy materials without compromising your comfort level. Try combining different colors, textures, and patterns to make it eye-catching and appealing. Investing in good-quality and long-lasting clothes is a must.
7. Accessorize to Transform Your Look
Different accessories can transform the appearance of an outfit. If you cannot invest in clothes, try out buying and matching jewelry with your clothes. Playing with colors and textures is possible if you compliment your outfit with scarves.
Layering chic-vibe jewels is another good idea to create a stylish appearance wearing your old garments. You can be creative enough to choose and match different combinations of accessories and clothes. It is easy to understand the style game only when you have no fear of experimenting and are confident in what you wear.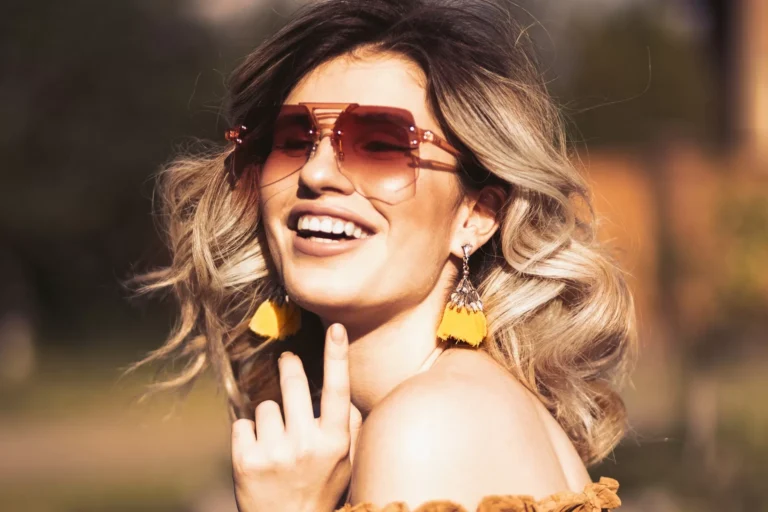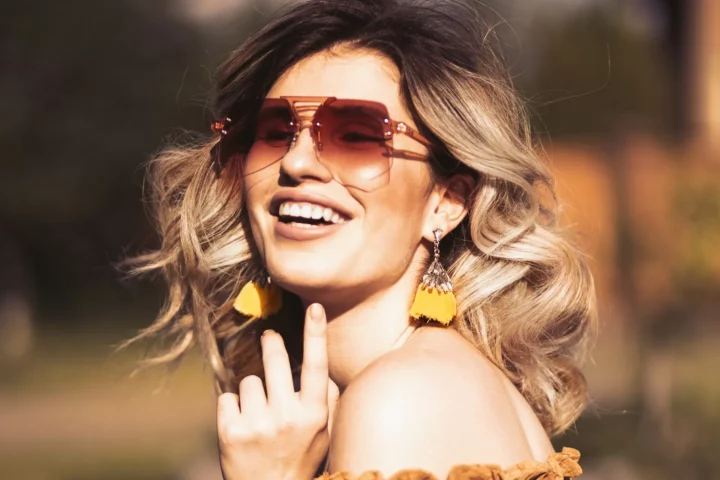 Final Thoughts
Whenever you open your stuffed closet with old and useless clothes, you feel disappointed to have nothing to wear, something trendy. There is no use in spending money on expensive garments whenever you can reuse the old ones effectively. It may sound complicated, but it is easy for everyone. You can express your fashion statement by customizing your old clothing pieces.
With a little imagination and experimenting efforts, you can achieve your fashion goals. Your consistent efforts and dedication to developing a masterpiece can save the environment from the waste crisis. This blog will motivate you to refine your wardrobe and save your money. Use your creativity to personalize your style and showcase your self-identity differently.