Summer is right around the corner, and with the change in season comes a change in fashion trends. Thus, as you prepare for the warmer weather and longer days, it's time to start thinking about your summer wardrobes.
Whether you're looking for casual everyday wear, beach attire, or something more formal, plenty of fashion trends keep you looking cool and stylish this summer. Hence, it's time to get ready to ditch the heavy winter layers and embrace the hottest summer trends of 2023.
This article will take a closer look at some of the must-have fashion trends for women this summer so you can stay on-trend and fashionable all season long.
1. Vibrant Color Blocking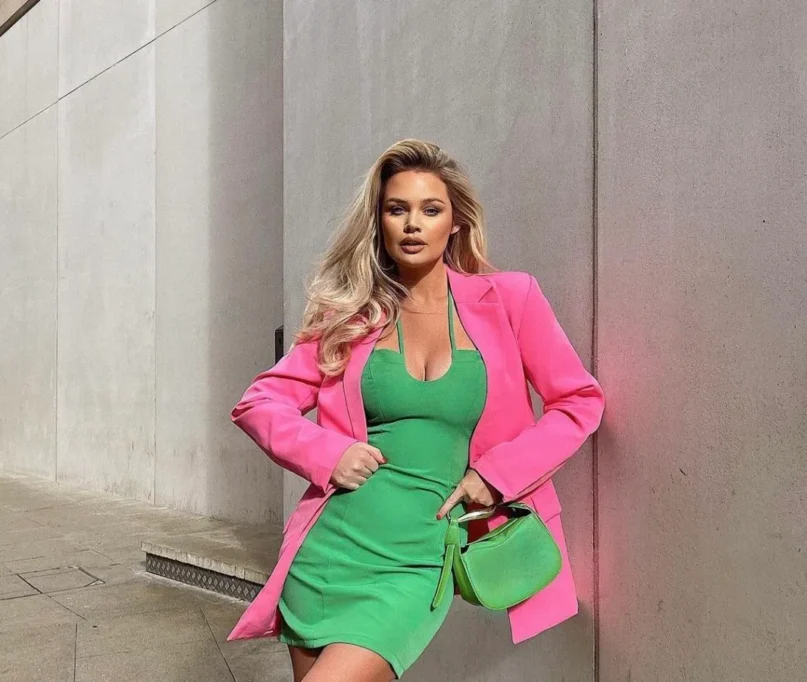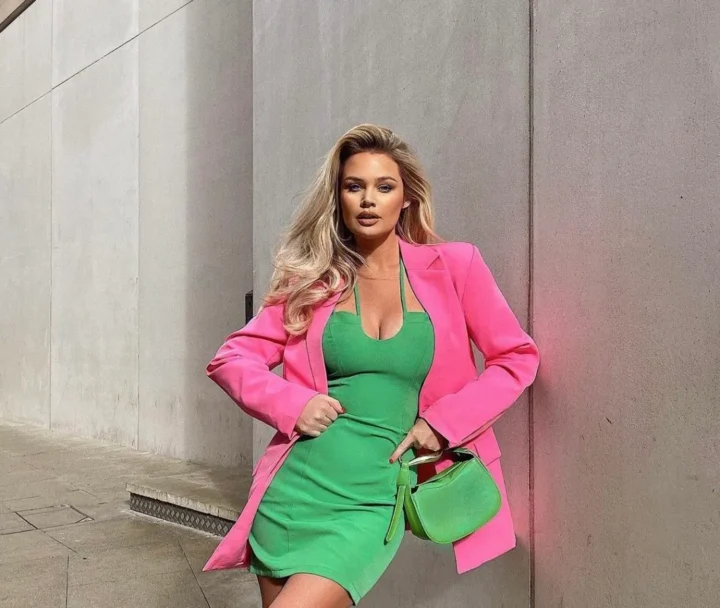 One of the biggest fashion trends for summer 2023 is vibrant color blocking. This trend involves pairing bold, contrasting colors together in one outfit to create a vibrant and eye-catching look. Think bright pinks, oranges, blues, yellows, or greens and purples. To make this trend work, it's all about finding the right color combinations that work well together.
You can start with a statement piece, such as a bright yellow blazer or a pair of bold red pants, and then pair it with a complementary color for a head-turning look. Another way to embrace this trend is by incorporating color blocking into your accessories, such as a colorful clutch or statement earrings. But no matter how you wear it, this trend will make a bold and fun statement this summer.
2. Pair Vibrant T-Shirts with Shorts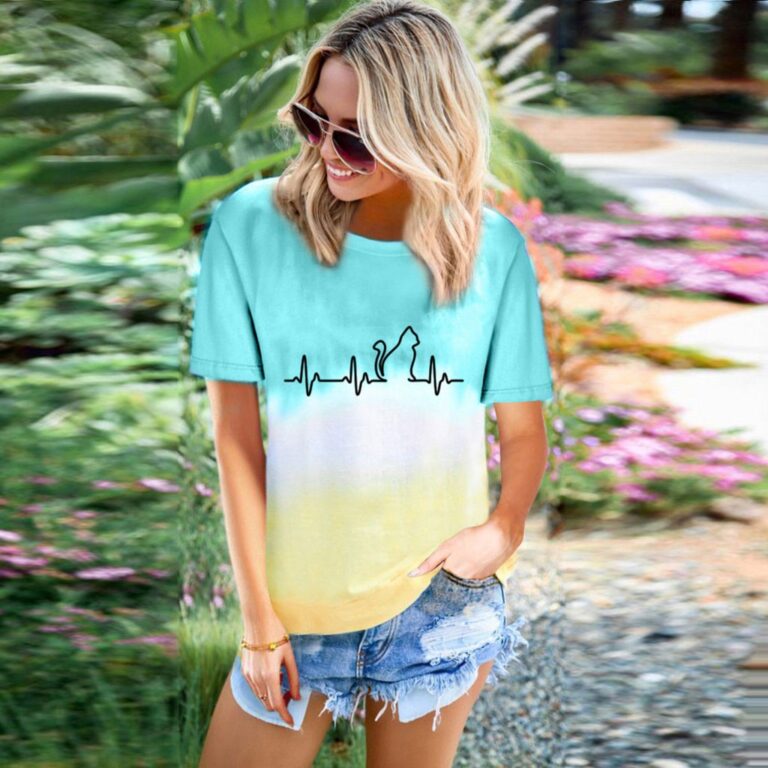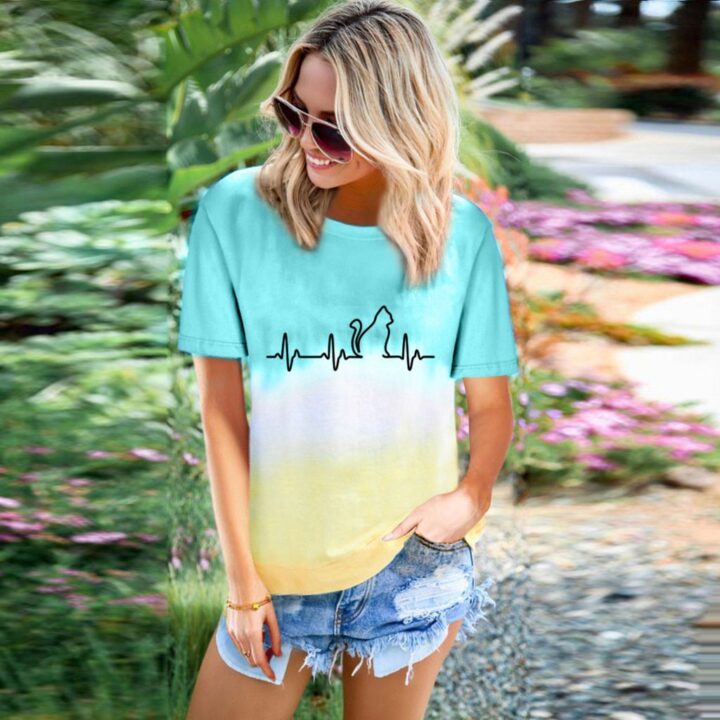 This year, the trend is all about bright, bold colors that make a statement. Opt for t-shirts in shades of pink, orange, yellow, and blue, and pair them with denim shorts or high-waisted shorts in a neutral color like white or black. To make the colors pop, you can also choose shorts in a complementary color to your t-shirt.
Southern Recollection has a good collection of new shirts perfect for this trend. Opt for bright and bold colors like coral, turquoise, and yellow to make a statement. Pair with denim shorts, khaki shorts, or printed shorts to add fun to the outfit.
Accessorize with a pair of sneakers or sandals, and you'll have a comfortable and stylish outfit perfect for summer outdoors. This trend is versatile and can be dressed up or down depending on the occasion.
3. Flowy Maxi Dresses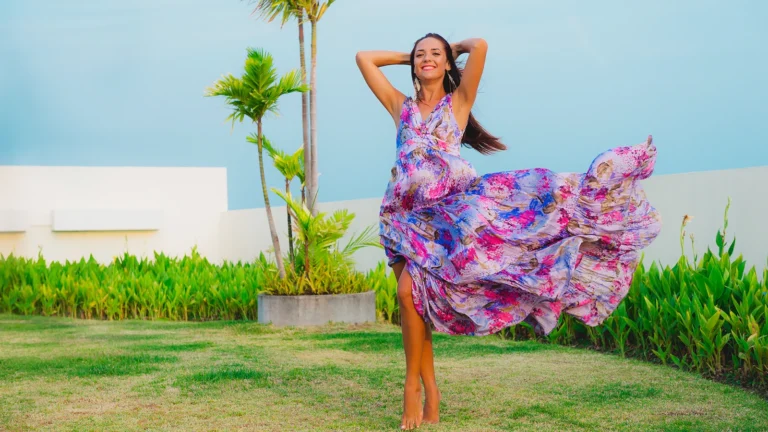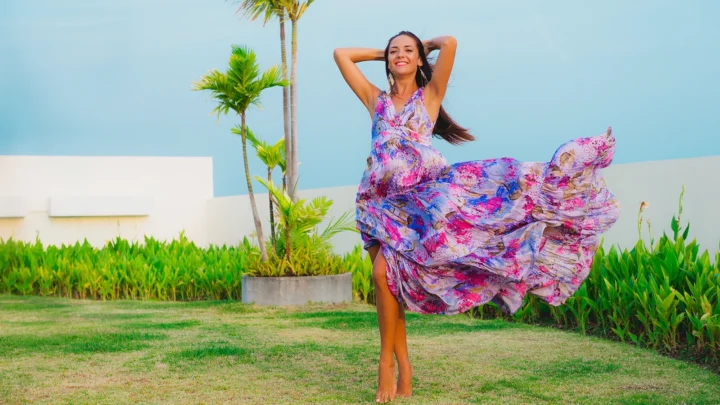 This dress is a summer staple that never goes out of style. They are not only comfortable but also incredibly versatile, making them perfect for any occasion, from a day at the beach to a night out on the town. Flowy maxi dresses are becoming increasingly popular among women in the US.
They also come in different lengths, with some grazing the ankle and others skimming the floor. TheBudgetFashionista suggests that for a petite woman, the optimal length of a maxi dress is from the ankle to the top of the foot. Wearing a long dress could result in carrying it all day, while a shorter one might create a boxy look. However, they are easily customized according to the needs of the customers.
The beauty of maxi dresses is that they come in various styles, fabrics, and prints, making it easy to find one that suits your style. From bright floral prints to more subdued solid colors, there's a maxi dress for everyone.
4. Elevated Athleisure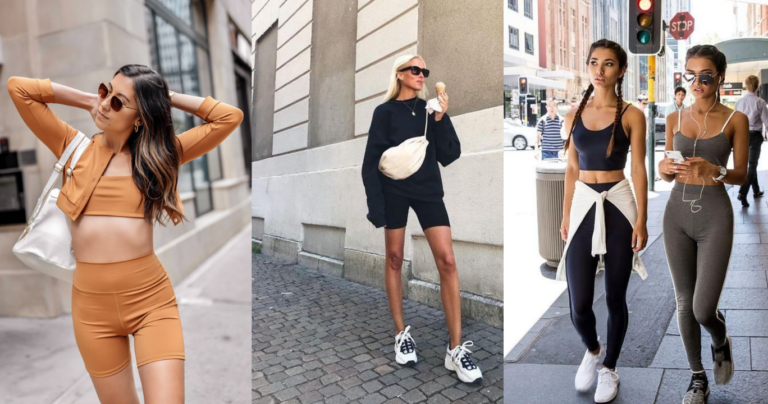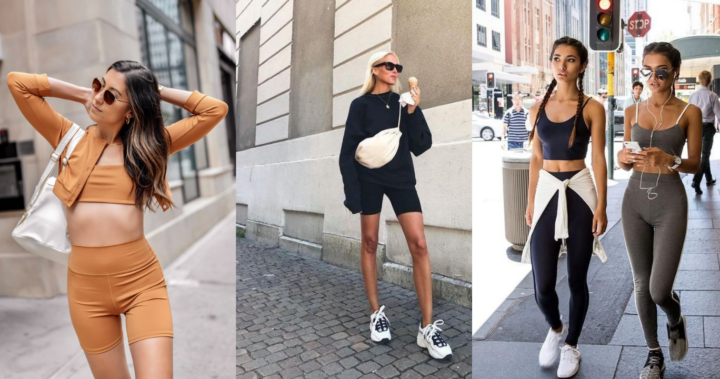 One of the key elements of elevated athleisure is the use of high-quality fabrics and elevated designs. Rather than sticking to basic cotton leggings and t-shirts, elevated athleisure incorporates performance fabrics like moisture-wicking and compression materials and stylish details like cutouts, mesh panels, and interesting textures.
Elevated athleisure is a fashion trend gaining momentum in recent years. According to Allied Market Research, this trend isn't going away anytime soon, with the global athleisure market projected to reach $257.1 billion by 2026. However, accessories can be a crucial element for elevated athleisure use.
To make the look work, it's all about finding the right balance between athletic wear and everyday clothing. Pairing a stylish sports bra with a pair of high-waisted trousers, or wearing a pair of sneakers with a midi skirt, are great examples of elevating your athletic wear without sacrificing style.
5. Vintage-Inspired Denim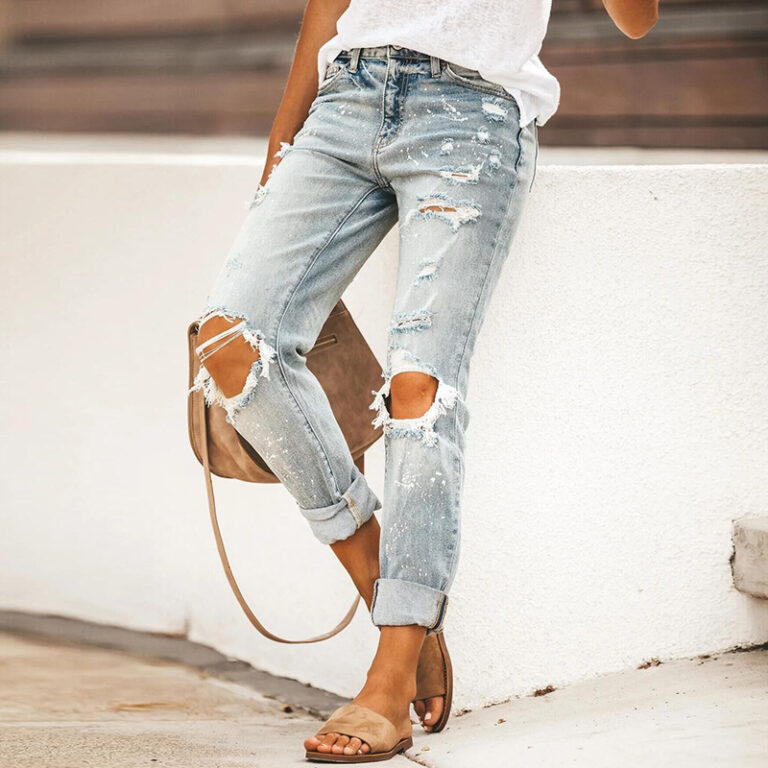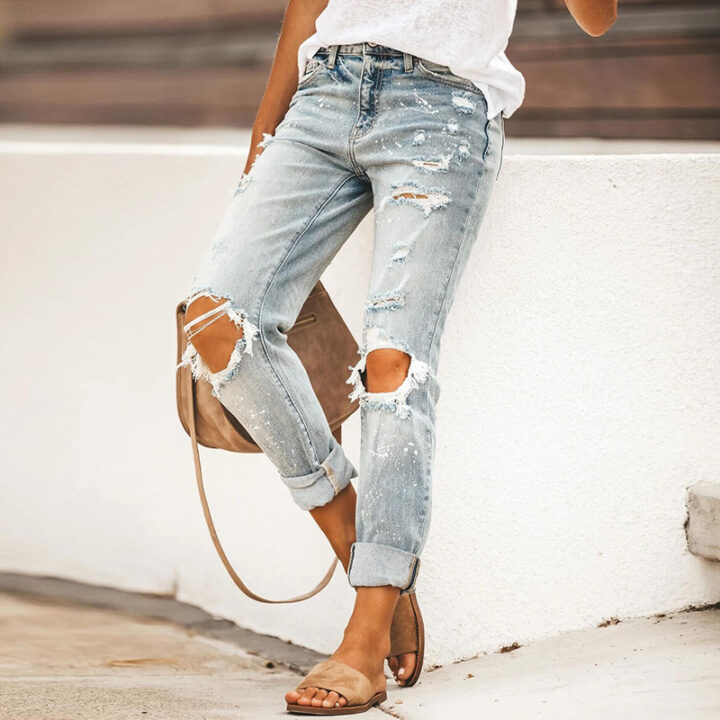 It is a trend that's been around for a while, and it's still going strong. This trend takes inspiration from the classic styles of the 70s and 80s, with high-waisted cuts, wide legs, and relaxed fits. Vintage-inspired denim is all about embracing the natural texture and imperfections of the fabric, with distressed and faded details giving each piece a unique look.
One of the great things about vintage-inspired denim is its versatility. It can be worn with a blouse and heels for a night out or a t-shirt and sneakers for a casual daytime look.
Pair your vintage-inspired denim with other retro-inspired pieces, such as a crop top, platform shoes, or a statement belt, to embrace the trend. The key is to have fun with the trend and embrace the carefree, effortless vibe that comes with vintage-inspired denim.
6. Oversized Sun Hats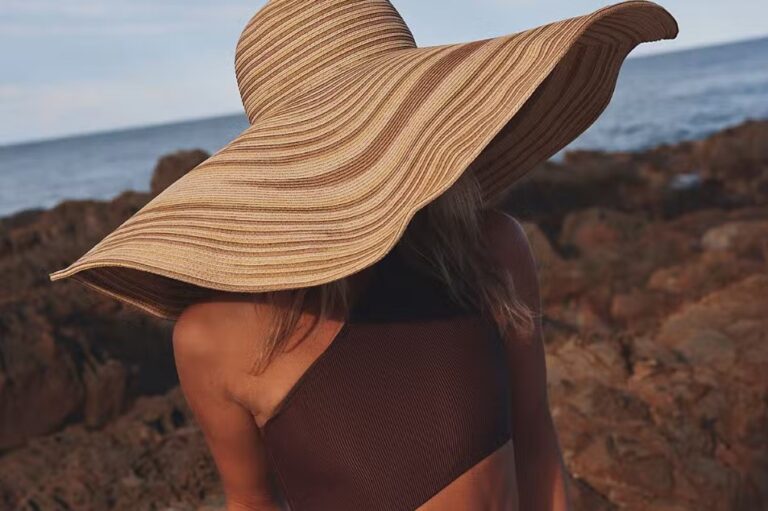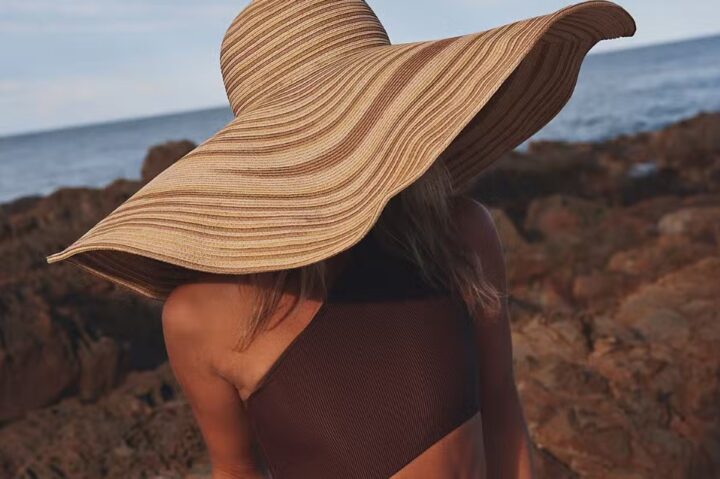 By wearing an oversized sun hat, you can shield your face, neck, and shoulders from the sun's rays, reducing your risk of skin damage and skin cancer. These hats provide a wide brim that creates a natural barrier between your skin and the sun, helping to keep you cool and protected.
They provide ample protection against the sun's harmful UV rays, which can cause skin damage, premature aging, and even skin cancer. Recent data by Cancer.net shows that skin cancer is the most common type in the United States, with over 5 million cases diagnosed annually.
But oversized sun hats are not just about function. They're also incredibly stylish. They come in various colors, materials, and designs, making finding one that suits your style easy.
7. Strappy Sandals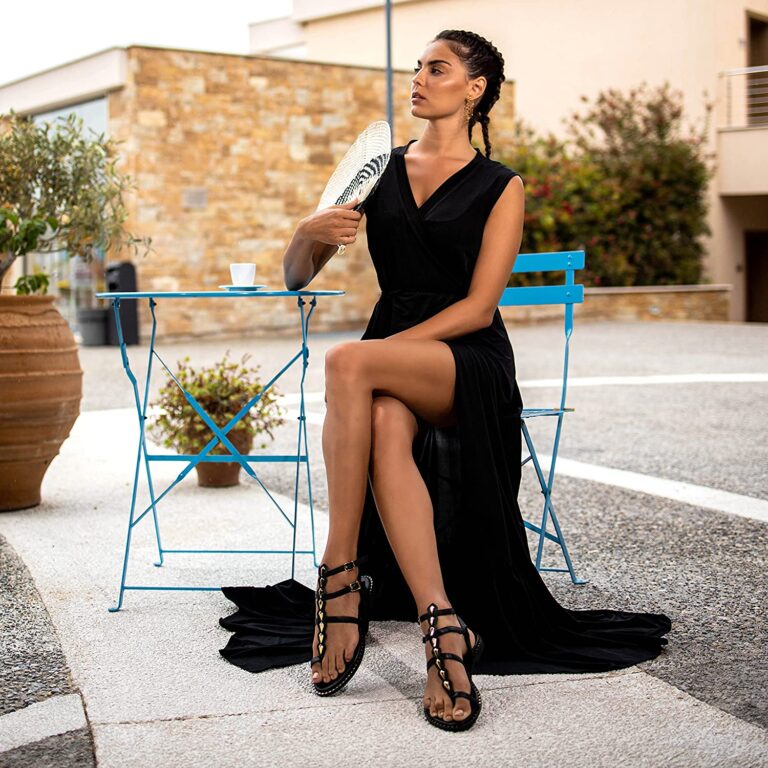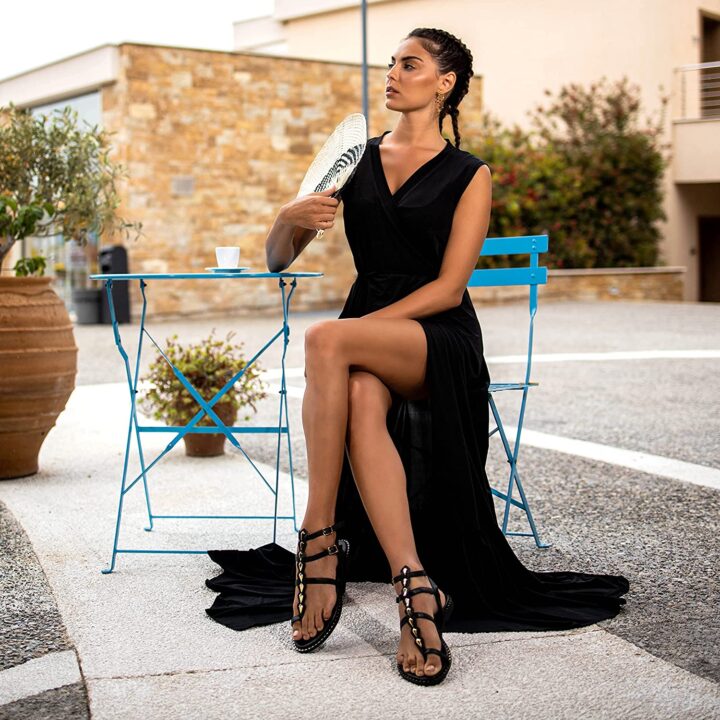 Strappy sandals are a classic summer staple that never goes out of style. This year, the trend is mixing and matching different textures, colors, and styles to create a unique, personalized look. So whether you prefer flat sandals, wedges, or heels, a strappy sandal is perfect for you.
One of the great things about strappy sandals is their versatility. They can be dressed up with a flowy summer dress, pair of denim shorts, and a t-shirt. And with many different styles, there's a strappy sandal for every occasion, from a casual day out to a formal evening event.
Don't Hesitate to Try Out New Fashion Trends In 2023
Summer is the perfect time to experiment with new fashion trends and styles, and 2023 is no exception. The great thing about these summer fashion trends is that they're versatile and can be mixed and matched to create a personalized look that's unique to you.
Thus, whether you're hitting the beach, going for a picnic in the park, or heading out for a night on the town, a summer fashion trend is perfect for every occasion.