Fashion – a topic that has a beginning and no end. This is a topic that is a favorite of many people precisely because it is endless and has many subtopics and many directions in which it can be discussed and debated. It is interesting for both, for both men and women. It is also interesting for designers, those who do not deal with fashion by profession, but also for those who do not care so much how they will combine the clothes they should wear for the next occasion. This is a topic that is really followed by everyone and that is constantly discussed on a large scale, even when it is thought that it is not discussed.
It is often discussed which pieces of clothing are in at the moment, whether the clothes worn last season are still in or not and whether they can be combined somehow to be able to wear at least one more season, who is best to follow for tips and what is what should not be broken as a rule. This is what is discussed and it includes literally every single segment of fashion – from clothes for formal events and formal events, to the most simple combination for a walk in the park or a casual combination for a walk in a shopping mall. Yes, even hoodies that are considered the loosest piece of clothing are a topic of conversation, but in what direction is this piece of clothing most often mentioned?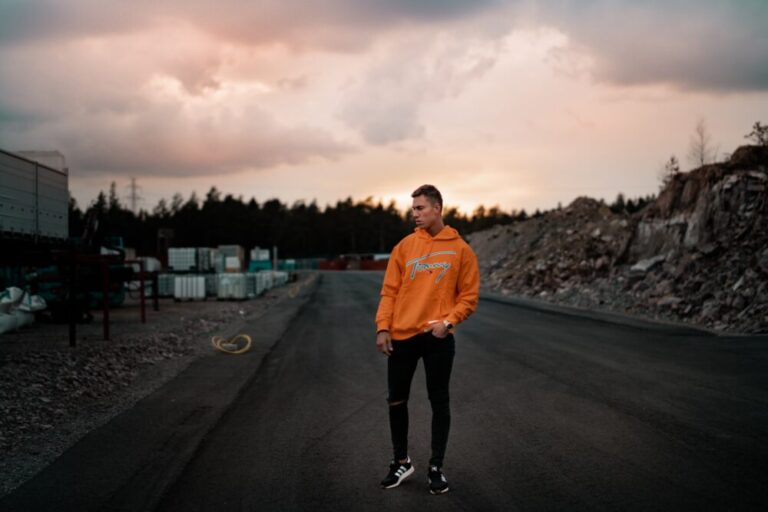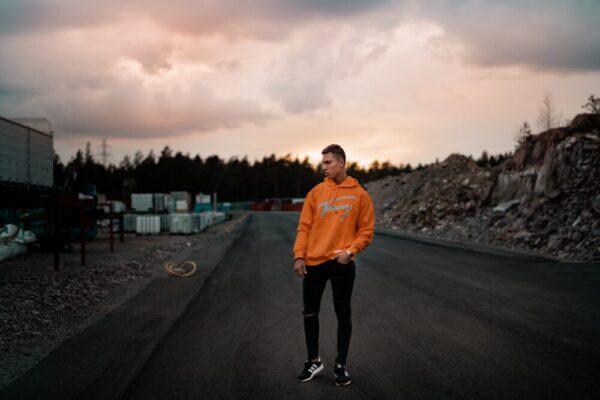 The hoodie is often discussed when it comes to how to combine. As you all know, hoodies are a very popular choice for casual outings, outdoor gatherings such as parks or beaches, then for casual shopping tours in the mall, for going to a cafe, and many other occasions. This piece of clothing has a lot of potential in it as we can see from what we have listed and all it takes is just a good combination. Combining a hoodie is the most common and biggest problem that men and women face and they do not know how to combine this piece of clothing. But we are here today to help you with that. Want to know more? In that case, you will need to follow us to the end of this article and see what we bring to you as a suggestion for you. Are you ready? In that case, let's get started!
1. You can wear it with almost any type of jeans and beautiful sneakers
When it comes to combining, we will start with the combination that is a favorite of many of you, and that is a hoodie combined with great sneakers and jeans (usually with light or slightly darker shade). This is the favorite combination of most people, especially if they have a hoodie with a cool inscription or print. If you have such a cool hoodie then you can combine it this way, but even if you do not have it, do not despair because you can easily make your own, and Printful will help you in a professional and fast way. Then you will be complete and you will be able to wear this beautiful casual combination wherever you want.
2. You can also wear a hoodie with a jacket or coat, the choice is yours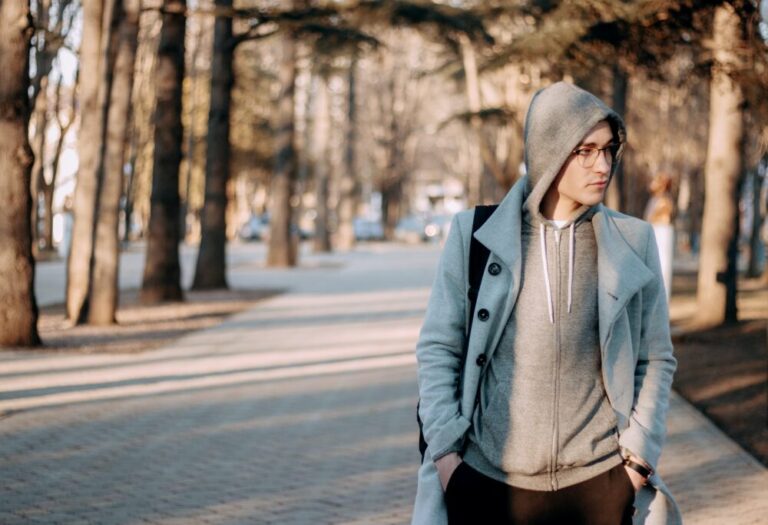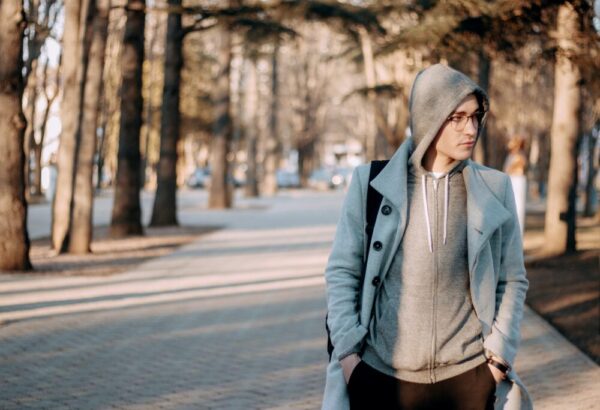 If you are wondering if you can wear a jacket or coat when you wear a hoodie, we have something very important to tell you about that dilemma. Our answer is the following – do not worry, both combinations are acceptable, trendy, and look great. You can wear a hoodie with both a coat and a jacket, there is no special restriction and that is actually the beauty of wearing such a piece of clothing. So combine it as you see fit and you are ready to go out.
3. In the summer at night you can also wear it with shorts
If during the summer you are cold late at night and you are thinking about how to keep warm, and not to wear a jacket, then we have a suggestion. If you have a hoodie on your shelf then you can wear it on you when it gets cold late in the summer nights. We all know how cold it can be in the summer if you are out late at night, so do not think. Even if you wear shorts on you, there is no problem, so you will look even cooler and will attract everyone's attention with that super cool combination.
4. It is also a great piece of clothing for the home wearing it with clothes for the home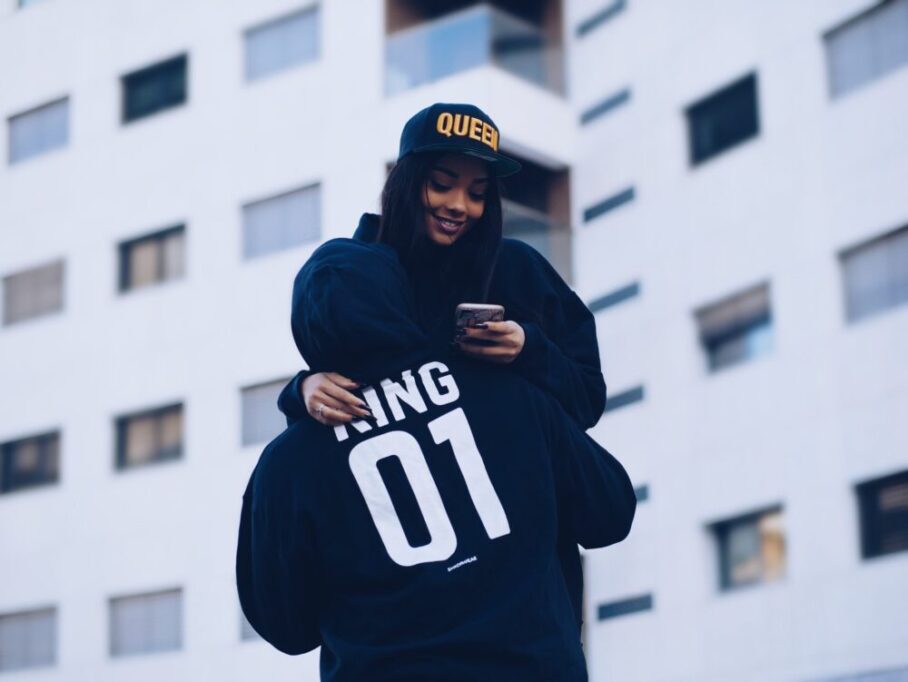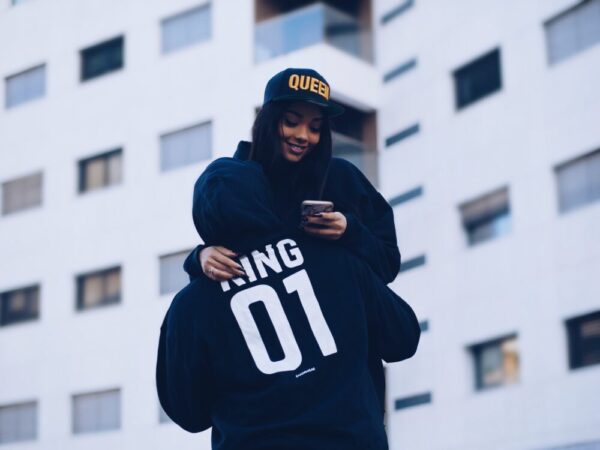 You have this type of clothing and you do not know if it is better to wear it at home or for going out. Do not think too much, do not ask yourself unnecessary dilemmas! This piece of clothing is the most unique piece of clothing that you can have at home because it is ideal for going out and combined with almost everything, and it is also ideal for wearing at home in combination with clothes for home. It will be comfortable and convenient at all times, and of course, it will be warm in periods with low temperatures. You do not know what to wear at home? The hoodie is a great choice, end of discussion.
5. The perfect sportswear is for any sporting event or a casual walk in a sports area so you can wear it with tracksuits
Do you want to go for a loose walk through one of the sports spots in the city, walk through the park or go to a nearby picnic area, a place in your city where you do not know what to wear? Wear tracksuits and a nice hoodie. That way you will be comfortable, you will feel happy and you will be relaxed in the activities.
Shaping styling with this piece of clothing is difficult? No longer! You have several suggestions ahead of you, from which we believe that either a few or all of you will like and apply them on the first occasion.