Camping holds something different for every single camper, with so much untouched beauty out there to be discovered and enjoyed for a night or even longer. The beauty of being so remote can also be a downfall, but only if you fail to plan and pack everything you need. You might be able to rough it if you forget something minor, but the consequences can be much more inconvenient or severe if you forget something crucial. If this happens on a family camping trip? Well, it might just be your last one if the family doesn't trust your planning!
Here is the ultimate guide to packing and planning a camping trip that you all remember fondly.
1. Preparing for all weather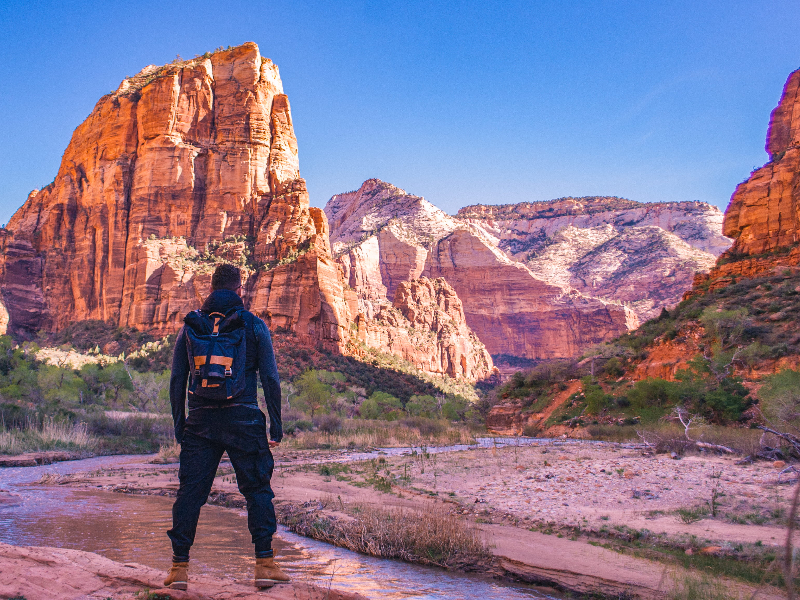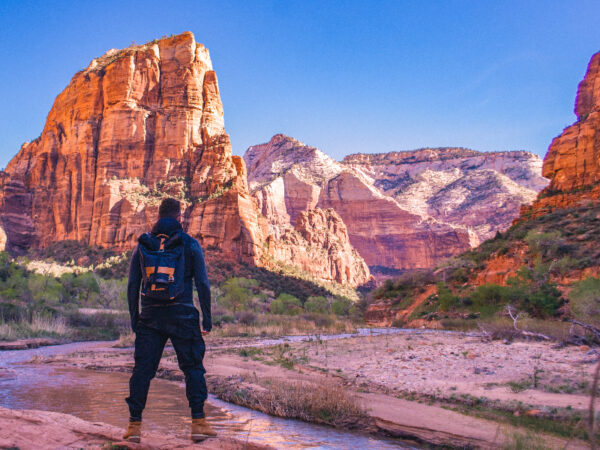 If you take away nothing else from this advice, make sure you are aware of the weather you are going to encounter on your next camping trip. This means bringing tarps for heavy rain, covers for direct sun, and even diverse women and men's outdoor clothing from brands like Northbound Gear to get you through the spectrum of weather you may face. Weather can turn uncomfortable quickly when you are outside, so write a checklist so you don't miss a thing.
It's not only your camping gear and clothes that need to be considered but also the car that is getting you there and more importantly, getting you home! Bringing some sand with you in the boot will come in handy if your car is bogged due to heavy, unrelenting rain. Trust us – this is a situation you don't want to get into so be prepared for nasty weather.
2. Safety first
Whether you are camping with children, your partner, friends or solo – camping safety should come first. This means telling friends and family where you are going and when you intend on returning so that they can flag the right services should something unplanned unfold. You also want to bring a first aid kit with you so that any cuts, grazes or something more sinister can be treated fast and treated correctly. The 'should be right' method is not advised when camping.
Items like torches, a backup generator and even phone chargers can also go in the 'safety basket', as they are going to be invaluable when you are camping somewhere remote. Also, bring a couple of maps with you in case your devices fail and you can refer to something a little more tangible for peace of mind.
3. Plan some outdoor fun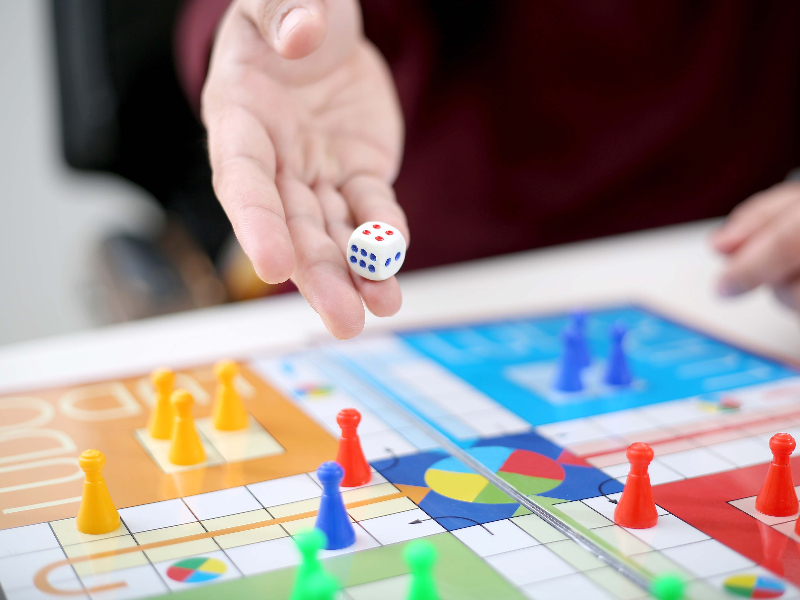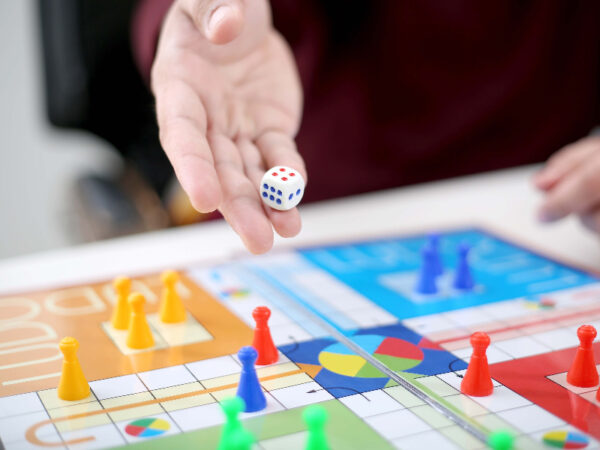 There are so many activities to be enjoyed on the coast, in a forest, or when camping in the bush. You can do a little bit of research before you set off to understand what outdoor activities are available and can pack accordingly. You might be able to go jet-skiing, surfing, swimming, dirt-biking, paragliding…. The list goes on! Once again, you want to account for these activities and bring a diverse wardrobe that will make this fun comfortable. Think swimmers, clothes you can get dirty or ruined, and clothes that give you full coverage from the sun or tough dirt and gravel.
If where you are going is pretty sparse for activities, you can bring your own! Jumbo Jenga, croquet, mini-golf and even some camping board games can have you passing the hours and having a good old laugh in no time.
4. Enjoy nature
This might seem like a no-brainer, but many try to simulate their indoor lives when going camping and bring so many accessories that actually nullify the beautiful natural gifts around you. Rather than blasting up the lanterns for your evening drinks, light a fire! Instead of waking up early to hit the shower block, why not head straight to the surf to wake you up for the day! You may even wish to ditch the tents altogether and sleep under the stars in a swag. Everyone is different so understand where you are on the 'camping rough' scale and adjust your planning accordingly. Sure, a minimalist camping trip might be Instagram goals, but not if you love the comforts in life!
5. Food and refreshments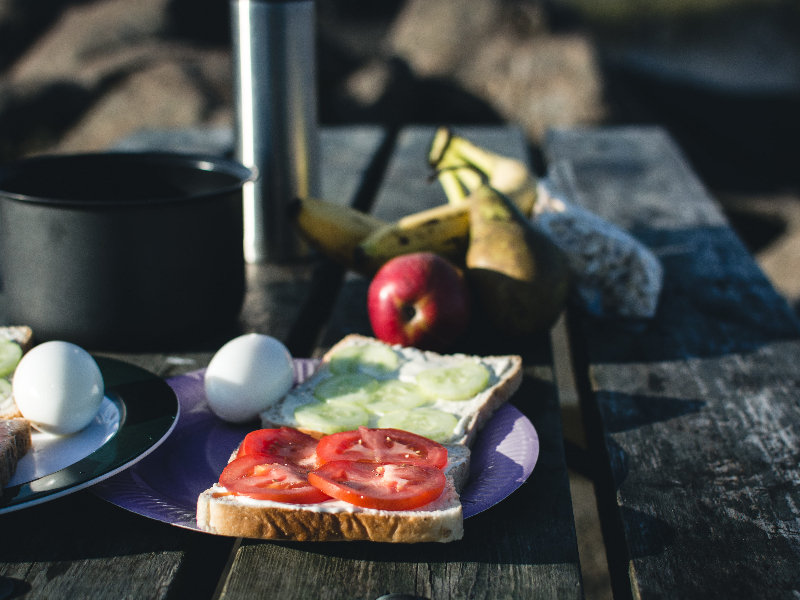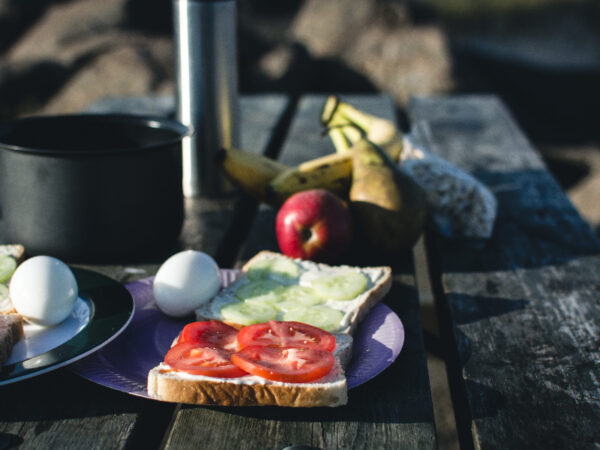 This can be where non-campers tap out as they can't imagine how their goods will stay fresh on a week-long camping trip. Generally speaking, you want to bring as few perishables as possible so that you are not searching for a powerpoint at your campsite to keep the fridge going or forever buying bags of ice. Anything that can be boiled with a camping kettle is ideal, and breakfast and lunch can be fruit, bread and other items that don't have to be cold or hot.
If you really want to make this a memorable and delicious camping trip – why not have breakfast, lunch and tea at the local pubs and restaurants? After all, isn't it a holiday from life and all the kitchen duties that come with it? It doesn't cost much to get a parcel of fish and chips or a yummy toastie. Then that means all you have to bring is drinks and treats!
6. Research your camping site
A word of mouth referral for a great camping site is very valuable… but your research shouldn't stop there. You want to understand if you can bring pets, what the wildlife is in the area, and whether you are allowed to bring alcohol to the campsite. You also want to know if there is a local event happening in the area at the same time that will make the site loud and too busy. Your research should start with the site's website and social media, but you also want to see what others are posting at that location and what reviews are out there. A week-long camping trip can feel like an eternity if you are not happy with where you have chosen.
Camping is always a great time, and you will return home refreshed and a little sun-kissed already planning the next trip away. Planning and packing will seal the fate of your trip so don't rush the process and pack as you think of things to avoid the night-before mad pack that always ends in something important being left at home.