FIGS doesn't sew but rather engineer scrubs
If you want to have a good house that will serve you, your children, grandchildren, and many generations to come, you have to build it from the ground up. Believe it or not, this argument paves the way for a universal rule. Scrubs fashion follows the rule as well. Good scrubs start from the fiber up. FIGS doesn't sew scrubs. They engineer it! Collect FIGS coupon codes here and buy scrubs of fashion engineering wizardry. This healthcare attire brand manufactures scrubs pushing on the firm conviction that comfort and performance are at a premium.
FIGS have a reason for calling their scrubs the product of engineering rather than sewing. Technically medical attire is sewn. But from the standpoint of technology and innovation, FIGS scrubs are the full, ripe fruits of meticulous, advanced engineering. The very word "engineering" conveys the might of technological innovation. When you point out something and begin your argument with "the design and engineering of that scrubs…", it no longer matters how you finish the sentence and how the story ends. Because an engineered thing is the crossroad of machines, human intelligence, and know-how.
Tips on how to choose your perfect scrubs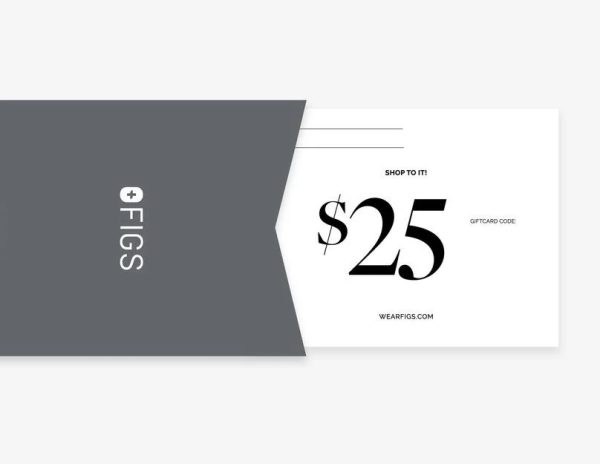 Do you know that it was surgeons and operating room personnel for who scrubs were initially destined? Well, it used to be that way. No more. Each one of the healthcare personnel wears scrubs nowadays, from sanitary workers to surgeons. It means that medical attire has become go-to workwear, the separate, self-sufficient branch of professional fashion.
Doctors, nurses, and other healthcare personnel could be picky about their attire. This isn't about some superstitions, though many doctors, especially surgeons, may hire this criterion when choosing their professional outfits. But the main argument healthcare people put forward is comfortable for all-day wear.
Let's take a look at the pool of tips that will help you to choose your perfect scrubs to stay in comfort all day long.
1. Go expensive
We do find discounts on fashion items tantalizing. This could be the only reason why we've favored one piece of fashion over the other one. But this rule shouldn't be applied to scrubs. Cheaper-priced scrubs will make you regret buying them after the very first hour of use. Cheap scrubs fade fast. They tend to rip open at stitches just after a few washes. And wearing them feels like wearing a plastic bag.
Go expensive without further ado. Premium scrubs brands FIGS is will alleviate the acnes and pains of your budget with coupon codes. On top of sales and deals, FIGS offers friend referrals. You can help your coworkers to feel the quality of engineered attire by referring to the store. You give $20 and get $20 if they make $100+ worth of purchases.
2. Go expensive continued: Quality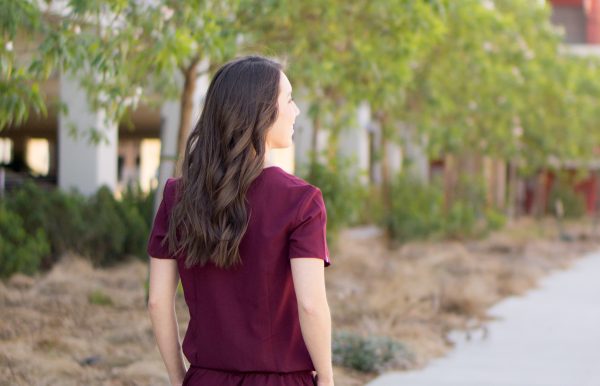 Let's take a look at what you are going to pay for when buying scrubs at FIGS. The anatomy of FIGS attires boils down to the exceptional quality of recycled seamless fabrics.
It is iron-free and anti-wrinkle. Just imagine how much life you are going to save thanks to these features only! The fabric is anti-static, anti-odor, and antimicrobial. It feels unbelievably soft. The feelings are beyond the power of words. You have to put it on to have firsthand experience.
A situation in the operating room may become hot. Surgeons are going to nod approvingly now. For this reason, FIGS attire does brilliant job wicking the moisture. You stay cool and keep calm at all times.
3. Various types of high-tech fabric
All fabrics that FIGs offer have various qualities. The main ones include:
Moisture-wicking;
Anti-odor;
Anti-bacterial;
Anti-static;
Super soft.
The qualities vary. It depends on the type of fabric. Taking a better look at the fabrics FIGS presents will help us to dot the i's and cross the t's.
FIONx – anti-wrinkle, moisture-wicking, antimicrobial, ultrasoft and stretches in all four directions;
FREEx – made of recycled polyester fibers, this fabric is water repellent, lightweight, anti-static, and perfectly follow all your movement;
FORMx – made 83% of recycled polyester, the fabric offers light compression, exceptional softness, and high stretch.
Seamless – it speaks for itself. This one will surely not open at the seams because it doesn't have one. It wicks sweat, dries out fast, kills bacteria, and stretches in all 4.
Supersoft – all FIGS fabrics are super soft, but this one is extra super soft. The combination of Modal and Pima cotton stands for the unbelievable softness of this fabric.
Surgeons are likely to gravitate more towards the FIONx fabric. The combination of qualities allows for free movement, excellent ventilation, and overall sterility in the operating room. Other operating room personnel may find FORMx fabric a perfect choice thanks to its softness, high stretch, and light compression. You can move lightly without the risk of accidentally pushing things off sterile surfaces.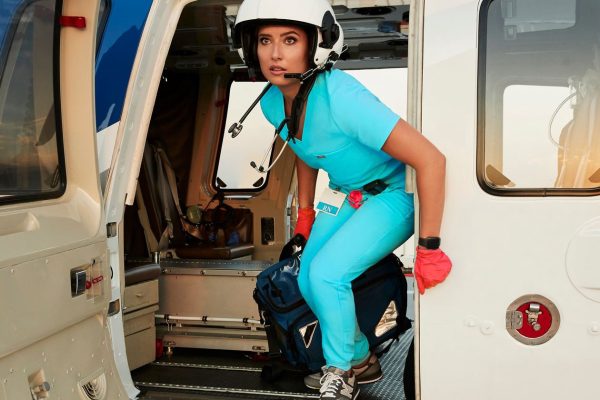 4. Custom logo embroidery
This option is available for team orders only. A team order counts at least 75 sets and may also include under scrubs, lab coats, and outwear besides regular attire. Custom logos don't simply add to the style of your team (they add a lot indeed!). They also help the hospital staff to stand out. The patients will easily identify the medical personnel when needed. FIGS allows you to customize embroidery in various ways (fonts, styles, colors, etc.).
Comfort and functionality
FIGS embeds over a dozen of features in the fabric their attires are made of. All those features aren't there just to expand the list and make a product more appealing to a customer. They all directly translate into real benefits. FIGS scrubs keep your cool, wick sweat, don't restrain movements, kill bacteria (and odor consequently), and feel unprecedentedly soft. All those benefits make points where comfort meets function. For a doctor or nurse, a functional attire means a comfortable attire, the one you don't have to change every few hours because something has been spilled on it, or it has become soaked with sweat or it has irritated the skin and now it feels itchy and painful.