Many companies have a strict dress code, which means the employees should follow the rules, and choose formal clothes and footwear. Others are pretty casual, but also, there is something in between, known as business casual style. That means, you won't wear your usual suits, jeans, and t-shirt, but you need to find the perfect balance, which also means finding the perfect business casual shoes.
However, choosing such shoes is not so difficult, because there is a really large selection of models and designs. What you should pay attention to is making the right combinations, that is, what you choose is harmonious and aesthetically pleasing.
Every gentleman should know that footwear has a great influence on his image and overall appearance. Therefore, the choice of footwear must be appropriate to the occasion, which in this case is stylish, casual, but still corporate. The good thing is that even for men there is a really large selection of business casual style shoes, so you can combine them with all the outfits for work.
If you do not know how to choose such shoes, stay with us. In this article, we will talk about the most popular models of business casual shoes and how to combine them in your corporate outfits.
1. Oxford Shoes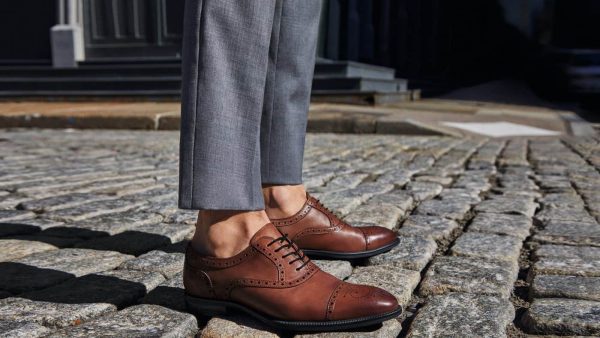 This is one of the most popular models of formal shoes, which you can wear in everyday casual versions, but also fit into your corporate business dress code. The secret is to choose a neutral color, for example, black, brown, or navy blue. That way, you can combine the same shoes in several outfits.
2. Loafers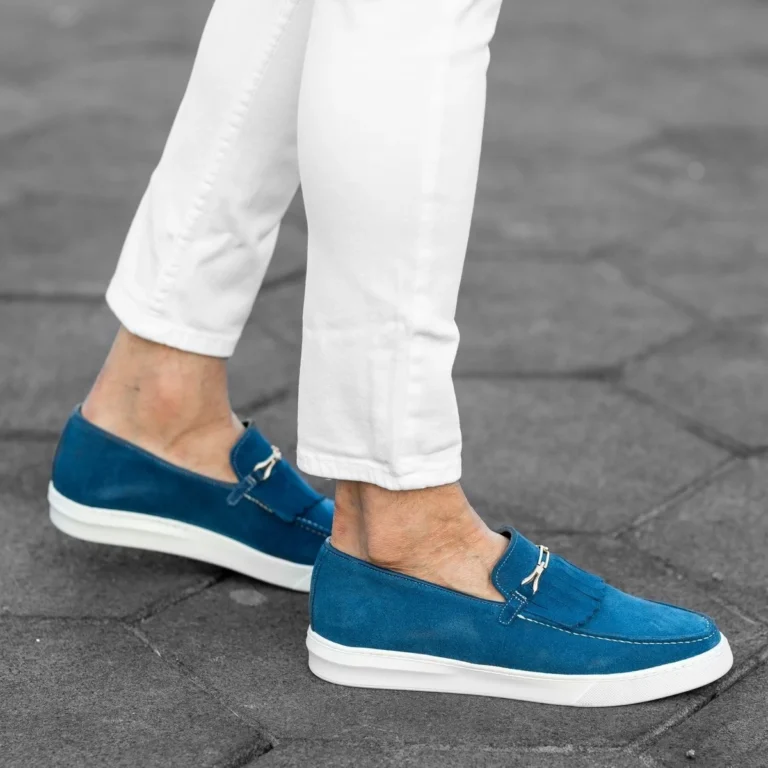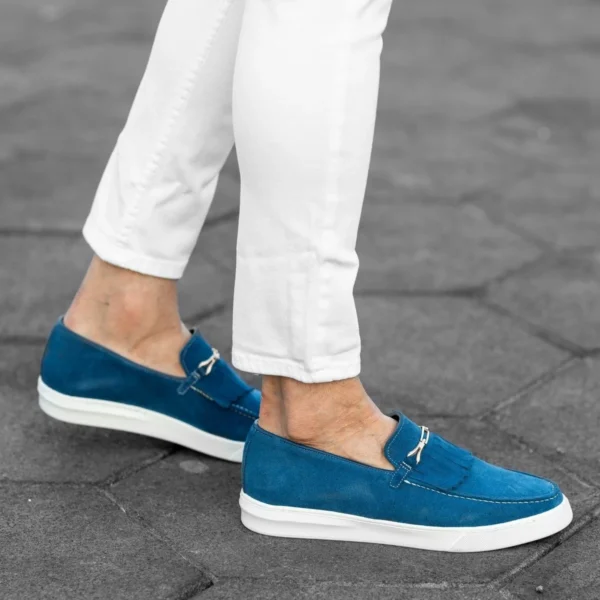 These shoes are really tricky, because they can either be completely on point, or they can ruin the look just because of small details. We recommend that you stick to the monochromatic variant and, of course, choose neutral colors. It is enough to have one or two pairs of loafers. Also, their advantage is that they are easy to put on, have no laces, and are very comfortable at the same time.
3. Elegant Sneakers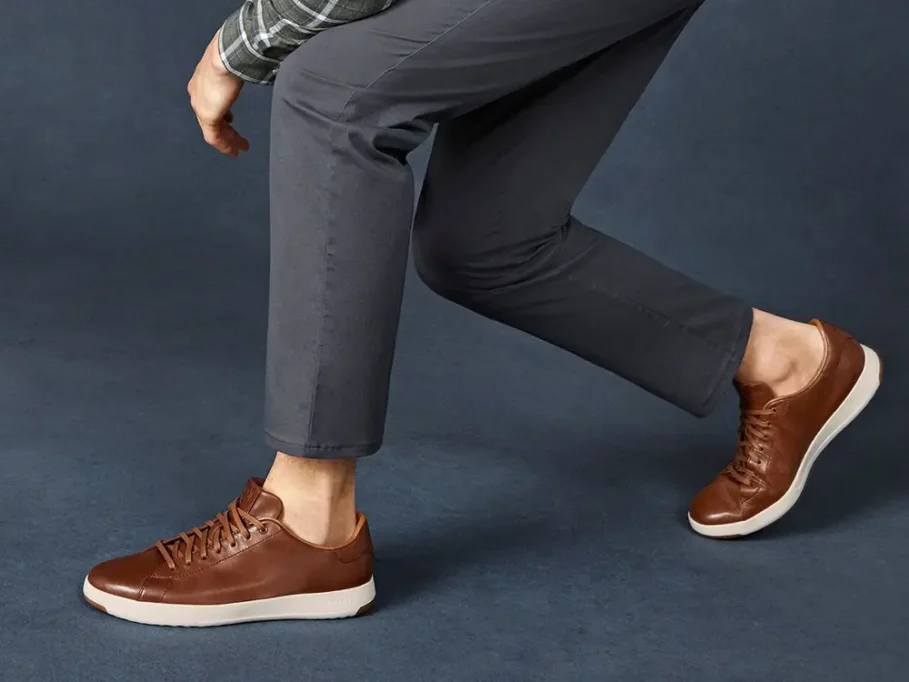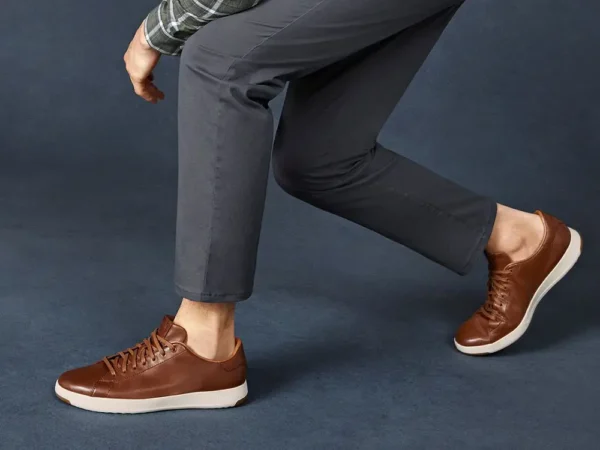 Elegant sneakers combine the comfort of sports shoes, but also the calm and clear lines of elegant shoes. At Pat Menzies, you can find beautiful models that will complement your look and style. You can also choose several pairs, which you will combine the way you feel that day. Elegant sneakers look great in combination with classic jeans and a shirt, or with a plain t-shirt. You can also wear them with regular pants, in black or navy. You can also choose white sneakers, but with them, it can be a problem that they get dirty easily and it affects the overall look.
4. Brogues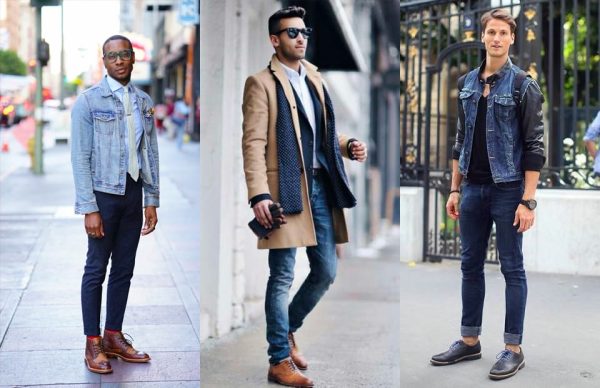 These are decorative elegant shoes, which fit perfectly into the business casual style. They got their name from the characteristic decoration imprinted in the material itself, or obtained by drilling and creating patterns.
5. Derby
Another beautiful classic that must become part of your business casual style. The design is minimalist, which makes them great to combine with any outfit. Derby shoes create an ideal balance in any outfit, and at the same time, they are comfortable. You'd do well to invest in at least one pair, but we're sure you'd buy a few more as there's no shoe more ideal for that corporate formal look you're going for.
6. Monk Straps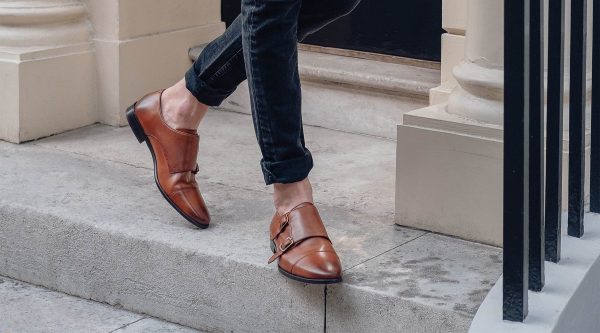 The specific decoration makes them really interesting and bold. That is why many gentlemen avoid them because they are not sure how they will look in a business casual version. But we must say that everyone who tried them realized that they combine well with many outfits. So try to at least try them. You might be surprised how well they fit you.
How many pairs of business casual shoes should you have?
Realistically, there is no exact number, because it all depends on individual preferences, but also on the real need to have more than three pairs of business casual shoes. For example, many men prefer to wear elegant shoes on Mondays, because that's when they meet their superiors or employees. On Fridays, minimalistic sneakers are a great choice, especially if you have an after-work party. You can wear the same pair of shoes on the other days of the week. In general, you need to have at least three pairs.
But what is more important is to have enough shoes so that you can change them often. You should also make sure that they are made of quality materials. Do not skimp on shoes, because you will constantly have to buy new ones if the previous ones are destroyed.
How to combine sneakers in a business casual variant?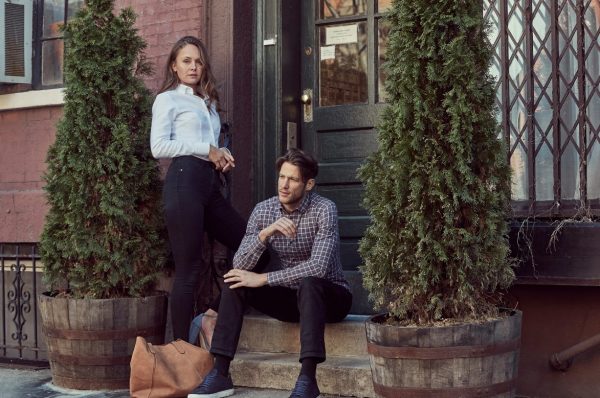 Sneakers can be tricky because not every model fits this style. You must choose a minimalist design, which fits well and firmly on your foot. We recommend that you combine them with polo shirts, elegant t-shirts, blazers or with a casual jacket.
In fact, look at how the men around you dress and copy something of their style. Even when it comes to color, you don't always have to stick to black, navy blue, or brown. You can also choose dark green, military green, or dark red. The combinations are endless, you just have to be really brave and confident in what you are doing.
Conclusion
Every good gentleman who sticks to the business casual style should know that shoes can be the strongest asset in the whole combination. Therefore, invest in quality shoes, but also renew your stock in time, so that you always have a choice of what to wear for work or for a meeting.
Of course, it is good to know that this style is not mandatory in all companies around the world. It is best to follow your company's dress code, but also to cultivate your personal style. Of course, you don't have to like all the models we mentioned in this article. But it is good to know exactly what is considered business casual and how it is combined with clothes.