There's no denying that when it comes to looking good, men have it a lot easier than women. While women have to worry about the right dress, shoes, and accessories for every occasion, men can pretty much wear the same thing to any party and look great. Of course, there are still some guidelines that should be followed in order to make sure you look your best. So have a look at the best party wear ideas for men and also know some important tips on how to look your best at the next event.
Best Party Wear Ideas For Men That Make Them Look Unique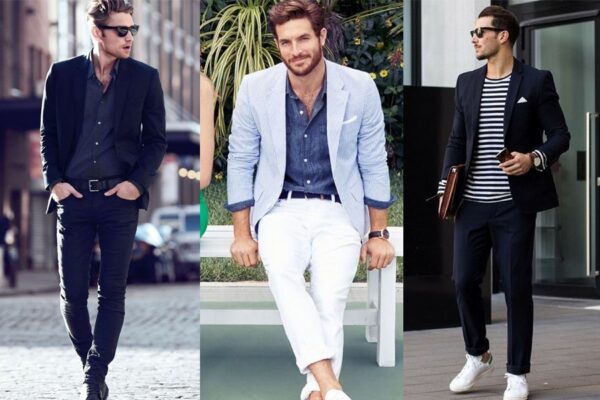 Check out the perfect party wear ideas for men that make them interactive and attractive whatever the party or event is. Some of them are:
1. Tuxedo
A tuxedo is always a desirable choice for a formal event. It shows that you wish to dress up for any function or occasion. Just make sure the tuxedo fits you well and is comfortable to wear. However, Tuxedo is quite expensive, so if you don't want to spend that much, you can always go for a dark suit instead.
2. Suit
If a tuxedo is too formal for the event, then you can always opt for a suit. Again, make sure it is comfortable to wear with a great fitting. You can explore among the best and different kinds of three-piece suits for men and select accordingly for the event. You don't want to adjust your clothing all night long or feel uncomfortable in what you're wearing.
3. Button-Down Shirt
If you are attending a casual event, then a button-down shirt is always a savior. You can dress a button-down shirt in a blazer or keep it casual with just the shirt. These shirts are also comfortable and come in numerous colors, patterns, and designs to choose from.
4. Polo Shirt
Polo Shirts and casual parties always go hand in hand. It's comfortable, and depending on the event you are attending, it can be dressed up or down. You can also find these shirts in numerous colors to choose from.
5. Shirt and Jeans
For a more casual party, you can wear a combo of shirt and jeans. Just ensure that the shirt and jeans you choose are nice and clean. A pair of such clothing doesn't make you look too casual or like you just rolled out of bed.
6. Dress Shirt and Slacks
If you want to dress up a bit more than a shirt and jeans, then you can wear a dress shirt and slacks. Just ensure that the shirt you choose to wear is tucked in and the slacks are pressed. It should not look like you just came from the office.
Things To Remember While Choosing Perfect Party Wear For Any Event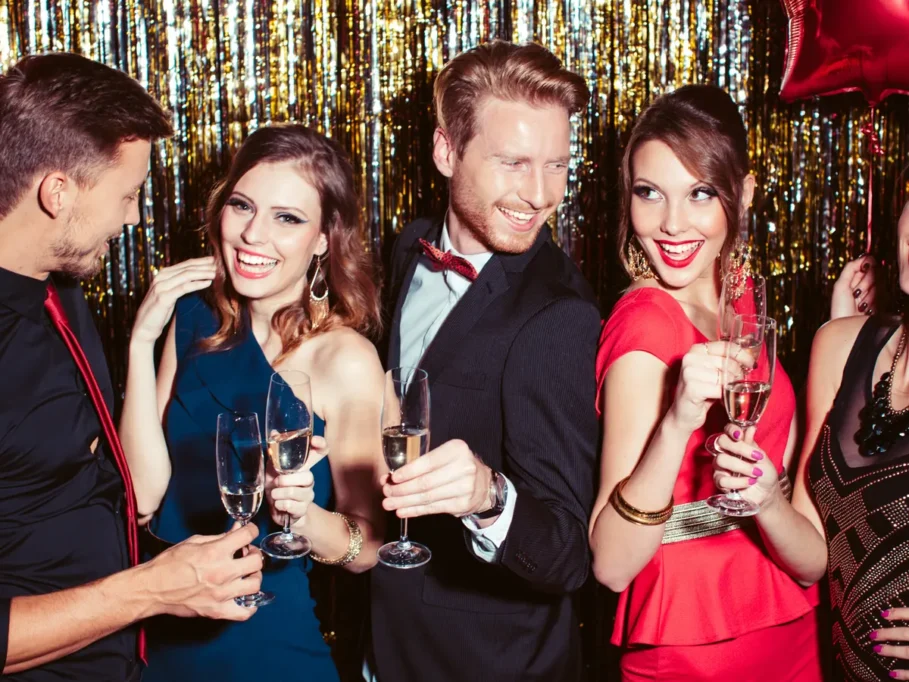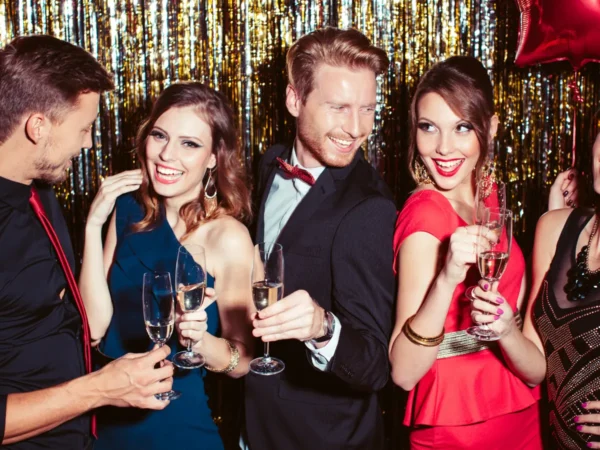 There are certain things to keep in mind while selecting the perfect party wear for any event. Some of the crucial ones are:
Budget
Set a budget for your party outfit so that you don't overspend. Typically men's fashion wear is expensive, but with some research, you can find something that's both stylish and affordable. Louis Vuitton, Gucci, and Prada are all great brands, but they come with a hefty price tag. Try looking for coupons from Dishmag to get a discount on your purchase. You can also wait for seasonal sales to get great deals on party wear.
Choose The Perfect Fit
One crucial thing you should remember is that fit is key. Regardless of what you wear for any event or function, make sure it fits well. Ill-fitting clothing is a major event foul and will make you look sloppy, no matter how expensive or stylish the piece may be. You don't want to adjust your clothing all night long or feel uncomfortable in what you're wearing.
Avoid Overdressing
Another tip is to avoid going too casual. Even if the event is at a friend's house or a bar, it's important to make an effort with your appearance at least. Jeans and a t-shirt are fine, but try to avoid sneakers and baseball caps. Always remember not to overdress yourself; keep it subtle and classy.
Style Up Accordingly To The Event
Choose a style that suits the occasion. If it's a formal party, then you'll want to dress more formally than if it were a casual get-together. If you have no idea about the dress code is, it's always recommended to be overdressed rather being underdressed. It's also important to take into account the location of the event. If it's outdoors, then you'll want to wear something that will blend better with the weather.
Accessorize Well
Lastly, don't forget to accessorize yourself with suitable accessories. The right accessories can really make a perfect outfit. Choose a nice watch, belt, and shoes to complete your look. Always should ensure that your shoes are polished and your belt matches your shoes. Again, it's all about the details.
Quick Tips To Spice Up Your Party Wear Outfits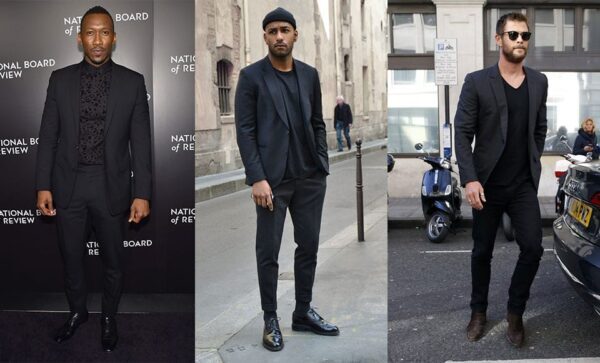 It's always important to know some tips that help you make your party wear outfit much more attractive. Some of them are:
Stick to classic, timeless clothing choices that you can wear to any event. A black suit will be a perfect choice.
If you're having trouble with what you should wear, ask the host for guidance.
Accessorize sparingly. A watch and a pair of cufflinks can go a long way.
Always take extra care of your shoes. They should be clean and polished.
Make sure you look dapper with your hair and facial hair groomed.
The scent is important, too. Go for a light cologne that won't be overpowering.
Conclusion
The above are the top tips on how to look your best at the next event. With these party ideas for men in mind, you're sure to make a great impression and have a great time. These parties wear ideas that will make you look attractive and improve your confidence level. So choose your outfit carefully and accordingly, and most importantly, relax and enjoy yourself. After all, it's just a party.