Leggings are considered one of the most comfortable garments, so many women like to wear them in private life, not only in training. For this piece of clothing, many say that they are just so narrow that they emphasize the legs nicely, without tightening, they are very comfortable and can be easily combined with almost any piece of clothing. Still, know that there is a fine line between good taste and cheap looks. Leggings are generally considered a very aggressive piece of clothing, which many of you might not dare to wear. But if you combine them properly, which of course isn't that hard, you can look great in them. Basically, leggings are made of materials that help shape the line. Leggings fit perfectly with longer blouses, tunics, and even dresses, but forget about emphasizing the waist by pulling the shirt into the leggings and similar fashion tricks.
No one likes to travel in uncomfortable clothes and training. Then we all avoid jeans and dresses and opt for more comfortable clothes such as tracksuits. Of course, leggings have found their place under the sun here, but not any leggings, but cargo leggings. Why those? There are many reasons in favor of this type of leggings, and these are just some of them.
They are comfortable to wear
When we travel, it is important that we are comfortable. There is no more comfortable piece of travel clothing than leggings. In them, you will be able to rest, sleep, or take your favorite sitting position. In addition, the great advantage of cargo leggings is that you will, with very little effort, look relaxed and tidy. In fact, they are so comfortable that you will always want to wear them. Sporty elegance is in, right?
A place for personal belongings
Modern cargo leggings are perfect for refreshing your wardrobe. It will replace your classic leggings. They look fantastic and modern. They have 4 large pockets in which you can pack your keys or phone. The pockets are adorned with modern large buttons, which perfect the look. In addition, a high waist will accentuate your waist and perfectly shape your body by concealing imperfections, if you have any. This way you will be sure that your personal belongings are always with you, as well as the phone. Be sure not to miss any interesting moments.
Pockets are always welcome!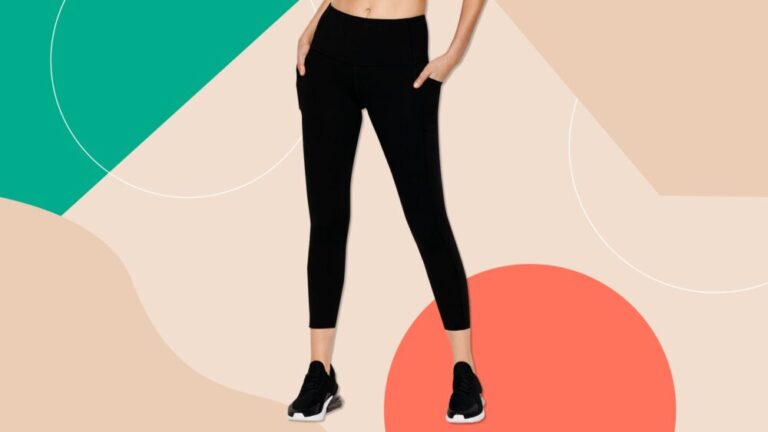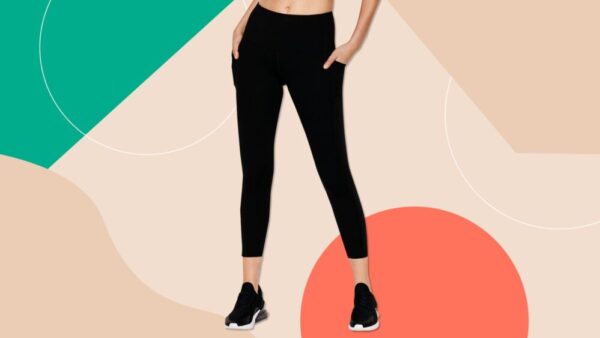 It is good that the clothes have pockets so that handkerchiefs, chewing gum, medicines, or candies are useful to chew and prevent the unpleasant pressure that can be created in the ears. You should get rid of any excess clothing that interferes with such a trip. Carefully choose the essentials for the flight, and store the rest in a suitcase. However, you should consider how to dress if in one day and one flight the passenger changes the climate zone. If someone is moving from warm areas to cold and rainy areas, it is important to prepare a coat, jacket, or sweater and take it with you on the plane. This is practical because by getting off the plane you can find yourself in an area of low temperatures, rain, or snow. As for the lower part, the leggings will serve perfectly!
Less muscle tiredness
Wearing cargo leggings during exercise and travel helps to improve athletic performance and reduce fatigue. They help reduce muscle pain and fatigue during and after exercise, resulting in better, faster, and longer running without feeling tired. This is a great reason to try a pair! Cargo leggings are designed to increase the amount of oxygen that the muscles receive. Cargos are designed to stimulate blood flow and improve oxygenation of muscle tissue, which can improve athletic performance during short exercises. This is good to know that you can stretch if it is a longer trip.
Which material is the best?
There are various materials from which women's leggings are made, such as e.g. :
Polyester
polyester combined with wet lycra
leather
Of all the materials mentioned, every woman wants to opt for the material that will give her a comfortable feeling. Each of these materials has its advantages but also disadvantages and therefore you should be careful when choosing the ideal material for women's leggings.
When choosing leggings, pay attention to their length. Surely you have seen leggings of different sizes, such as leggings that are a little above the knee, leggings that are up to the leaf or, up to the ankle.
Legging's quality
When we talk about the quality of leggings, the material is the first thing we need to pay attention to. In addition, they need to be stretchy enough and not crack at the seams. Quality leggings are easy to maintain and machine washable. And of course, leggings must not be transparent in any combination and occasion they were worn!
Often guided by low prices, many women make the mistake of buying leggings that look good, but only in the picture. These are often leggings that are made of the cheapest material or imported from China. We are not saying that the products from China are bad but it is known fact that the products are cheaper when imported from this Asian country. However, the quality and price ratio needs to be equal. One wealthy person once said that he is not rich because he buy cheap products. This means that if you pay more for something, it almost always guarantee the quality product which can last you some time.  You need to trust the companies that pay attention to this. When the company offers quality product which levels with the price they charge. FIRM ABS Cargo Leggings meets all the requirements, and much more.
Final thoughts
Leggings are an ideal choice when you go for a walk, shopping, on a trip, and you want to feel comfortable. That still doesn't mean you have to wear them only in combination with a sweatshirt. You can also combine them with your leather or denim jacket, some basic t-shirt, or a t-shirt with a print, while when it comes to footwear, you can choose sneakers. With all that, a casual bag of a larger format, or a backpack, and you're ready.
What is always convenient with leggings is that you can wear them instead of tights, for example under a short denim or leather skirt, and in that way "soften" its length, and make your fashion combination suitable for everyday style.