Are you looking to explore the great African wilderness one day? Feel like experiencing a new culture first-hand? Look no further than Tanzania! This rocky, sun-kissed country is an adventurer's paradise, with a unique variety of wildlife, sensational landscapes, and a richly diverse culture that will leave you enchanted and inspired.
Essential Documents to Bring
To enter the country, all citizens need a passport that is valid for at least six months from the date of entry into Tanzania. Visas are also required for most countries, although some are eligible for visa-on-arrival. The latter includes all African citizens, as well as those from Australia, Germany, Ireland, and other countries. When you are planning a trip, getting a visa should be easy at www.ivisa.com. All visitors also must have proof of yellow fever vaccination when entering Tanzania. Visitors from certain countries deemed at high risk for yellow fever will be denied admission without such proof.
Visitors coming to work or stay in Tanzania for longer than 90 days will need to apply for a work or residence permit prior to their departure; rules and regulations change regularly so it's best to double-check the latest policies before finalizing your plans.
Health and Safety Considerations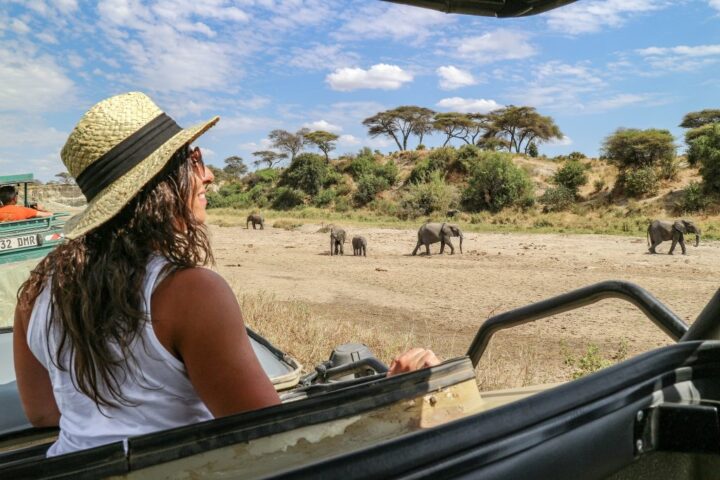 There are a few risks that you should be aware of when traveling in Tanzania, including:
Malaria: Most of the year Tanzania is at risk for malaria transmission. Make sure to speak to your doctor about the likelihood of infection in the areas you are visiting and what preventative measures should be taken ahead of time.
Insect Bites and Stings: Wearing bug repellent and covering it up with clothing can reduce the risk of insect bites, but some species carry serious diseases such as African trypanosomiasis (sleeping sickness). Ensure you are familiar with how to identify an insect bite and respond appropriately.
Sun Exposure: The altitude change upon arrival can cause sunburns even when it seems cloudy outside. Be sure to bring appropriate sun protection such as hats, sunglasses, sunscreen, and clothing that covers exposed skin.
Animal Bites and Attacks: Take precautions against feral animals such as monkeys by not handling them or enticing them with food. If you come across a wild animal while on safari ensure that your guide handles the situation safely.
Water Safety: Tap water may not be safe to drink, so purchase bottled water whenever possible or have a filtering system installed at home or in your hotel room if possible. Make sure any vegetables or fruits you eat were washed in clean/purified water.
Political Unrest: Political tensions occur throughout many parts of Africa from time to time so make sure you keep updated on travel advisories before embarking on your trip.
Accommodation Options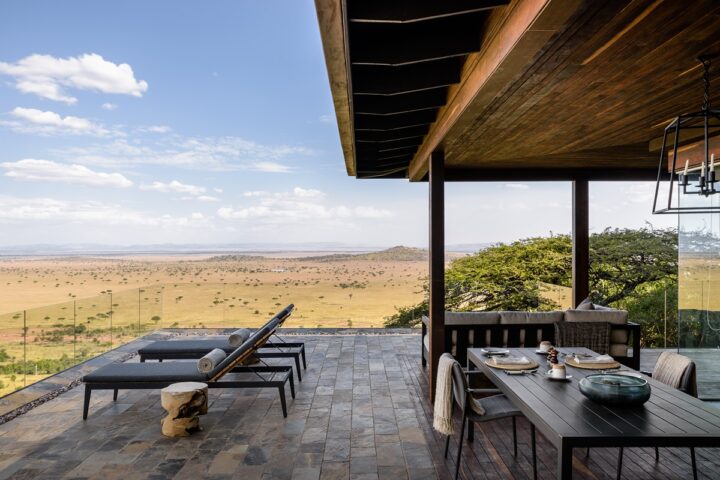 Hotels can range from mid-range to more luxury establishments that are on par with western standards. While Tanzania has many hotels and guest houses, you may also want to consider a tented safari camp or beach lodges found along the coastline.
Hostels and backpackers offer budget accommodation for those traveling with limited funds. Depending on the size of your group, private rooms might be available. Some youth hostels provide facilities such as communal cooking areas and sunscreen loan services, making them affordable choices for larger groups.
Another popular accommodation option is the self-catering cabin or house if you're traveling as a group or family. These provide an experience that is different from conventional hotels and can be cost-effective if there are multiple people sharing the cost of the rent.
Camping is another great way to experience Tanzania's stunning landscapes for free (or very cheap). Some campsites offer amenities such as showers, power outlets, swimming pools, and onsite restaurants at an additional cost, although basic camping grounds are usually fee-free.
Lastly, in remote areas where other options may not be available homestays can be arranged with local village families who will welcome visitors into their homes at moderate rates while also offering unforgettable cultural experiences and valuable insights into local lifestyles.
Popular Attractions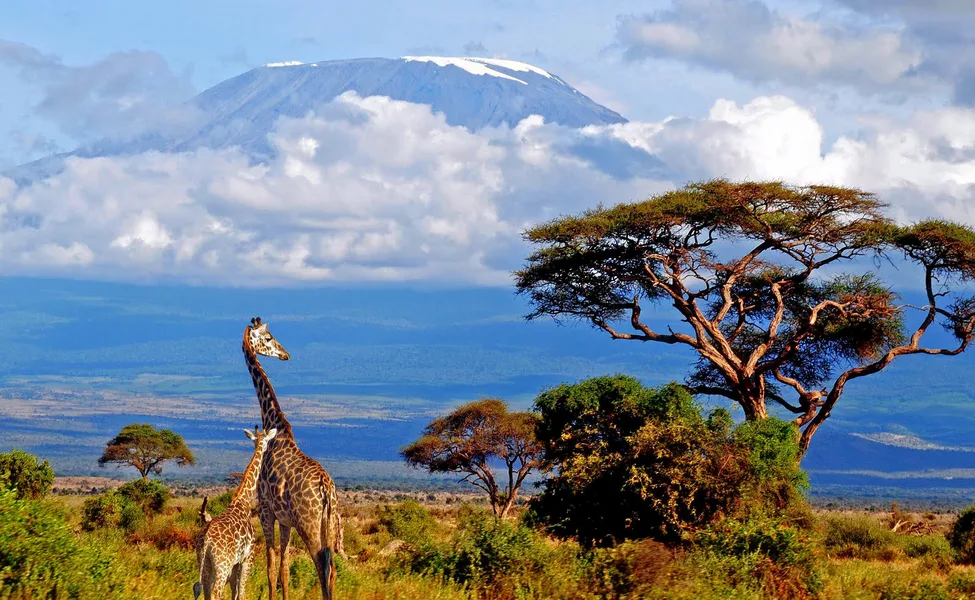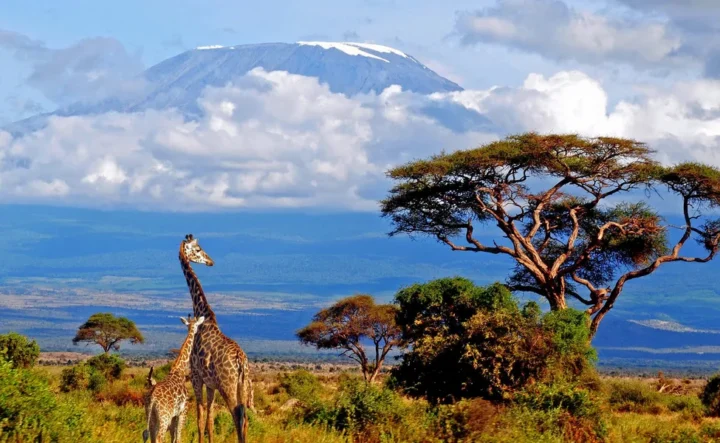 From the bustling city of Dar es Salaam to the iconic Mount Kilimanjaro, there's no shortage of activities for visitors. Whether you're planning your first trip or you're a seasoned traveler, here are essential tips to know when planning a trip to Tanzania.
Scenic Getaways: Tanzania's national parks offer some of the world's most spectacular wildlife viewing opportunities. Serengeti National Park is renowned for its prolific birdlife and diverse animals such as wildebeest, gazelles, zebras, lions, leopards, and cheetahs. Nearby Ngorongoro Conservation Area preserves different habitats in one area including waterfalls and crater lakes teaming with hundreds of species of birds and animals.
Beaches & Islands: With over 1020 miles (1639 km) of pristine Indian Ocean coastline, Tanzania boasts some beautiful tropical beaches that line the mainland coast plus nearby islands accessible by boats or flights from Dar es Salaam or Zanzibar Town like Mafia Island – an idyllic coral paradise boasting incredible snorkeling spots around both its flat shores and small islets as well as plentiful opportunities for dolphin spotting excursions.
Cultural Experiences: Many travelers come to Tanzania to experience firsthand the culture they have heard so much about; Make sure not to miss out on exploring some iconic landmarks like Stone Town – a UNESCO World Heritage Site set among winding alleys lined with tightly knit Swahili houses that endure as reminders of morning trading routes through which slaves once passed on their way to Arabia and India – or trekking up iconic Mount Kilimanjaro with experienced guides who will keep you safe while providing insights about this majestic mountain considered by many locals a sacred mountain since ancient times.
Tips for Exploring Tanzania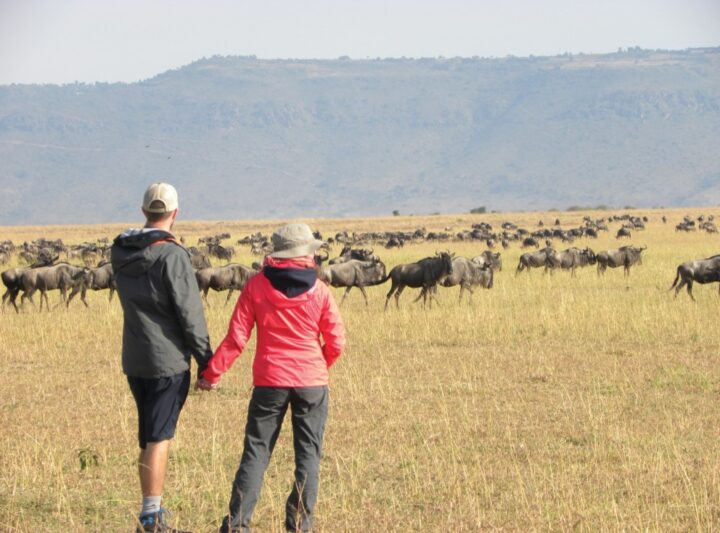 To make the most of your trip and ensure that it runs as smoothly as possible, it's important to be adequately prepared for what lies ahead. Here are some essential tips for exploring Tanzania:
Before you leave home, check the entry requirements for Tanzania and make sure you have all the necessary visas and paperwork in advance.
Make sure to pack appropriate clothing depending on the climate of your chosen destination – a sunscreen and hat are especially important when traveling during the dry season (July-December).
Research transport options before leaving home – fly directly, local buses or tours may all be available options – if possible, try to travel with a group or guide who can help you navigate the local customs safely.
Exchange currency with care at authorized exchange desks only – ideally against an e-receipt and with change provided in smaller denominations.
Get travel insurance before your trip to Tanzania and make sure you know what's covered – some travelers do not realize that they need more than basic medical coverage while traveling abroad.
Familiarize yourself with Tanzanian laws – it's important to read up on criminal penalties before embarking on your journey. These may differ from laws relating to drugs or alcohol back home – for example in some parts of Tanzania drug possession could result in heavy fines or even prison sentences.
Wrap-Up
With careful planning and research, you can make sure your trip to Tanzania is a success. Be prepared to put in some legwork so that you will be able to experience the best that this African nation has to offer.