It's time to hit the streets and ask the real question: should men start wearing hats again? It's a style that has been around for centuries, and yet it seems to have disappeared from modern fashion. Some say that hats look too dated and old-fashioned, while others believe they can be a way to make a bold statement. But what do the ladies think?
Types of Hats for Men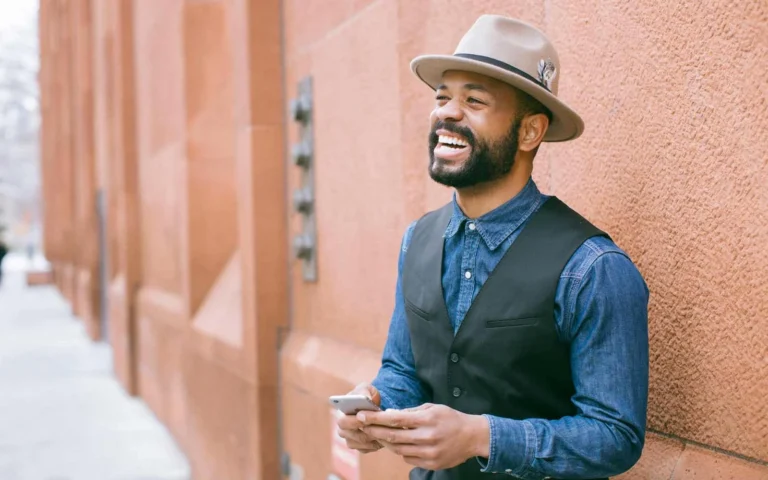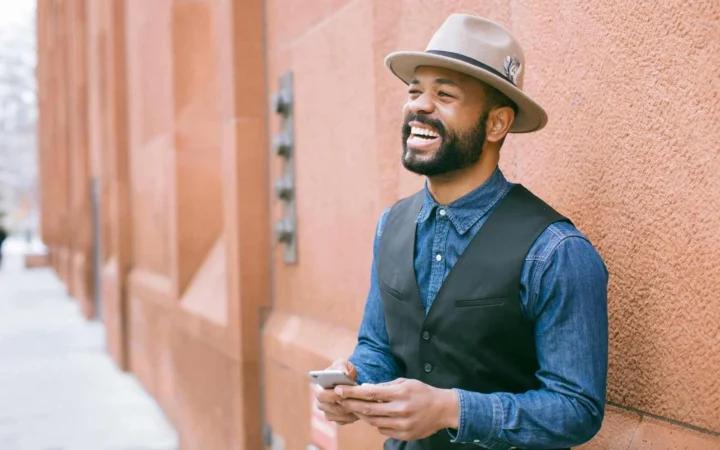 Though men's designer hats are not as common today as they once were, they can still provide a simple and stylish way to add flair to an outfit. Whether you are searching for the perfect hat for a formal event or something fun and casual, there is sure to be something that fits your needs. We've listed some of the most popular styles here so you can easily pick a hat that looks great on you and makes an impression.
Fedora ─ The classic fedora is usually made of felt or wool with an iconic center crease in the crown. Fedoras come in all sorts of colors, styles, and fabrics, making them a great accessory option for any outfit.
Snapback hat ─ Constructed from wool blend fabrics, they have become very popular in recent years. Perfect for outdoor activities or casual wear, they come in a variety of team logos and designs to make an edgy fashion statement.
Straw hats ─ A great choice during warmer months, they offer protection from the sun without sacrificing style points! There are plenty of varieties ranging from Panama hats with wide brims to cool lifeguard hats with shorter crowns.
Baseball caps ─ The trusty baseball cap never goes out of style! Nowadays it's available in all sorts of colors and materials including breathable cotton twill or structured foam panels. Look for bold team logos printed on front-facing panels or just keep it classic with solid-colored caps!
Bowler hats ─ They may have been invented in England but they're still trending everywhere else! Sleek and sophisticated, this design features a hard round crown topped off by a narrow brim that usually tilts forward slightly on one side as classic newsboy designs do.
How to Style Hats for Men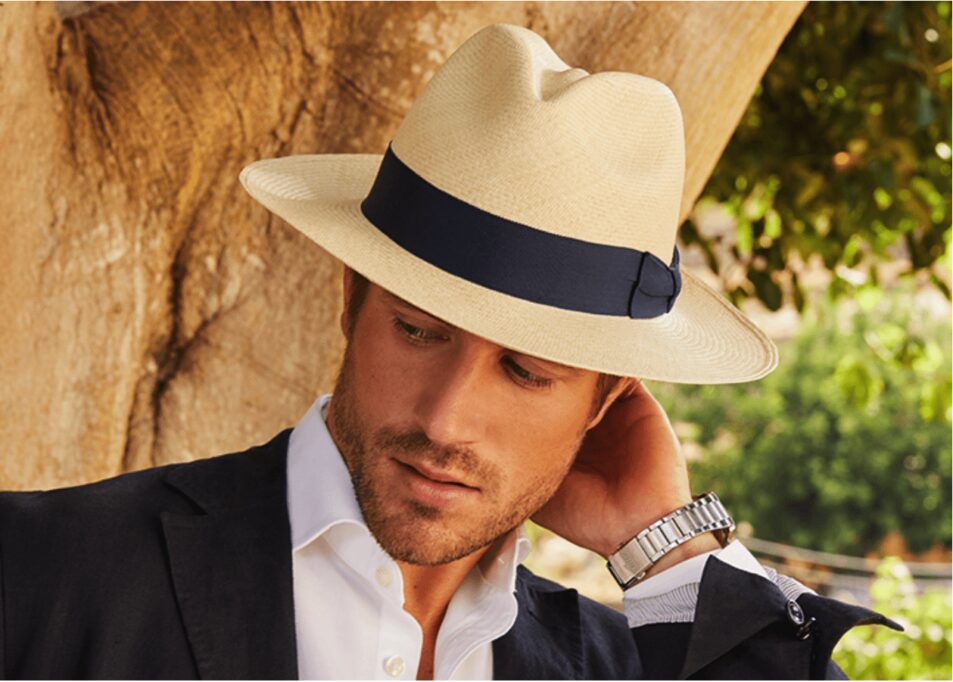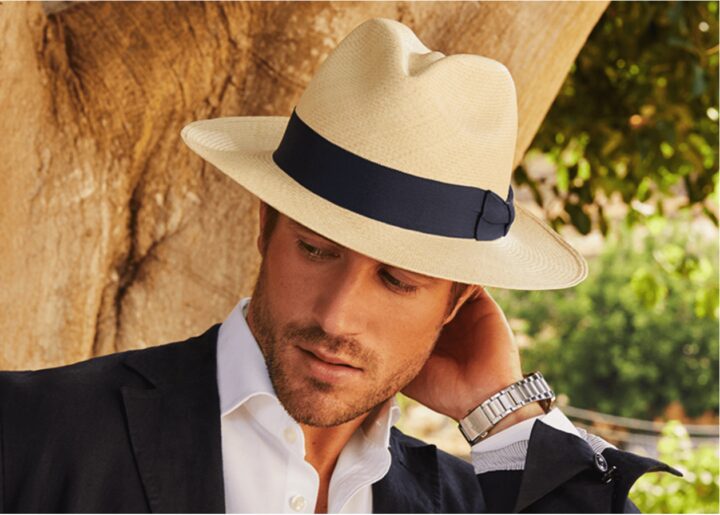 In recent years, they have made a comeback on the fashion scene. While wearing it may be deemed trendy right now, it's important to remember that they can be stylish and cool if worn the right way. Whether you're looking to take your wardrobe up a notch or just fancy an upgrade, here are some stylish tips to rocking a hat.
The fedora ─ The fedora is a classic style of hat that was famously worn by Hollywood icons such as Humphrey Bogart and James Dean. This sophisticated hat looks particularly good when paired with a smart-casual outfit and has been seen on the likes of David Beckham and Brad Pitt recently. For those who want to make a bold statement, the felt fedora will make quite an impression.
The baseball cap ─ Baseball caps are usually considered casual wear but it doesn't mean that you can't make them look smart too. As seen from numerous fashion blogs and articles, baseball caps can look great when paired with outfits such as bomber jackets or smart blazers provided that they fit well and come in subtle color tones. Neutral colors such as black or grey are always great options for anyone who wants to add something simple yet edgy to their outfit!
Baker boy hat ─ A popular choice; the baker boy hat is, without doubt, one of the chicest hats out there in terms of style options for men. This type of cap looks best with outfits featuring collared shirts/blazers along with jeans or trousers. With its vintage feel combined with a touch of modernity, this headwear piece is incredibly versatile. If you're looking for something really fashionable yet relatively timeless, this might just be your ideal option!
Trilby hat ─ One of the most underrated headpieces but also probably one of the best ones around; they look surprisingly good when teamed with low-key casuals such as T-shirts and jeans as well as more glamorous looks if accessorized correctly, it can add more volume to dapper vibes in no time!
Snapback caps ─ Snapbacks have always had an undeniable street credibility; they scream classiness while remaining relatively effortless at all times – these hats work best around casual outfits like jogging bottoms/jeans plus hoodies/jumper combinations.
Women's Perspective on Men Wearing Hats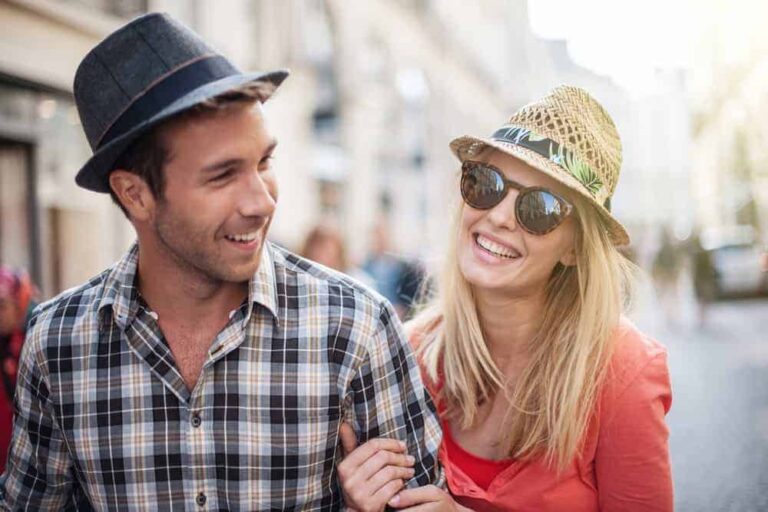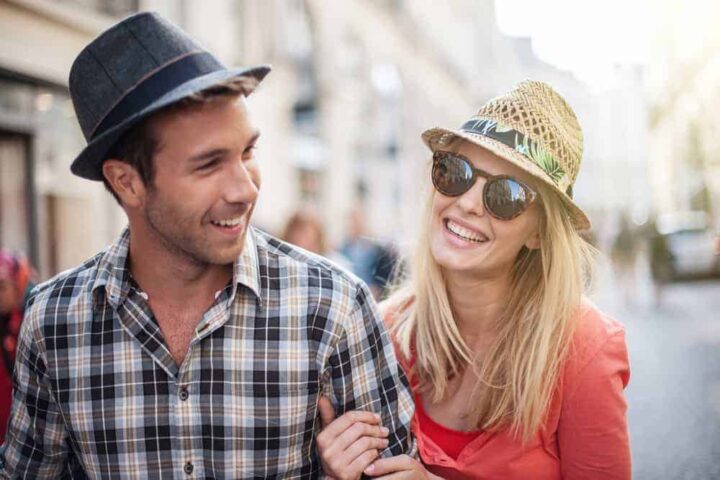 It is no secret that they have a long and storied history in men's fashion. For centuries, posturing and propriety dictated that a man should always wear one as part of his formal attire, particularly for dressier occasions. Today, with the decline of more formal dress codes in our society, they have been relegated to casual wear and rarely supported as part of a smart-looking suited outfit.
This can be an area fraught with gender politics and fraught with potential stylistic missteps. Some women may swear by the classic look of their male partner or acquaintance sporting a hat, while others may find men in hats overly pretentious or potentially emasculating. The key is to properly accessorize – goes without saying – based on the event attendance and how confident the man feels in wearing one at all.
One must be conscious of cultural context when drawing attention to one's self through one's clothing; entering cultures where they are still commonplace can bring on unintended scrutiny over any choice to stick out by foregoing tradition in sartorial choice. To avoid awkwardness or making anyone feel uncomfortable – for style reasons or otherwise – make sure the hat matches your outfit and that it suits your overall style choices for the evening well!
Conclusion
Based on the survey results, there is no definite answer to the question of whether men should start wearing them again. Some women find it attractive and consider them an important part of men's fashion, while others see them as outdated or obsolete. It seems that women generally have an opinion about hats and men should decide for themselves if they want to incorporate hats into their style.
However, no matter the opinion of the fairer sex, it is clear that there are some fashion rules when it comes to wearing headgear:
Ultimately, a man's decision to wear a hat or not should respect these principles – but also be guided by his own personal style preferences and attitude.