Wearing a hat protects your head from ultraviolet rays and enhances your overall personality. Headgear is an amazing accessory that you must wear with your matching outfit. Plenty of designs and patterns are available in hats, but one style is returning to the trend.
It is none other than a fedora. It is a hat style for men, which is available at a cheap to a high price. The fedora trend was quite common from the 30s to the 50s. Nowadays, it has become a fashionable accessory for teenagers, adults, and older people. Everyone is asking for it because it is trending.
Before you purchase any item, you must know why these hats are back in style and why they are good to buy. You must follow a fashion trend promptly. It is essential to determine the history of this style and how it has become popular in recent years.
1. Everyone is Following Old Fashion Trends
There is a cycle of fashion that keeps on repeating with little modifications. At present, people are following most of the old fashion trends. Clothing styles are repeated with modified fabric and contrasting.
The youth love to try the retro style, so they prefer fedoras with their outfits. For some people, experimenting is everything. They prefer to mix two styles and bring a unique combination for everyone. The fedora collection is not only available for men but also for women.
You can buy fedoras for women by exploring its mind-blowing collection. Like men, women can also follow old fashion trends and wear accessories that work well with their outfits. You can get hats in different colors, designs, and patterns. Like others, you can also try old-fashionable hats, i.e., fedora, and know whether it works well for you or not.
2. Celebrities Wearing Fedora Hats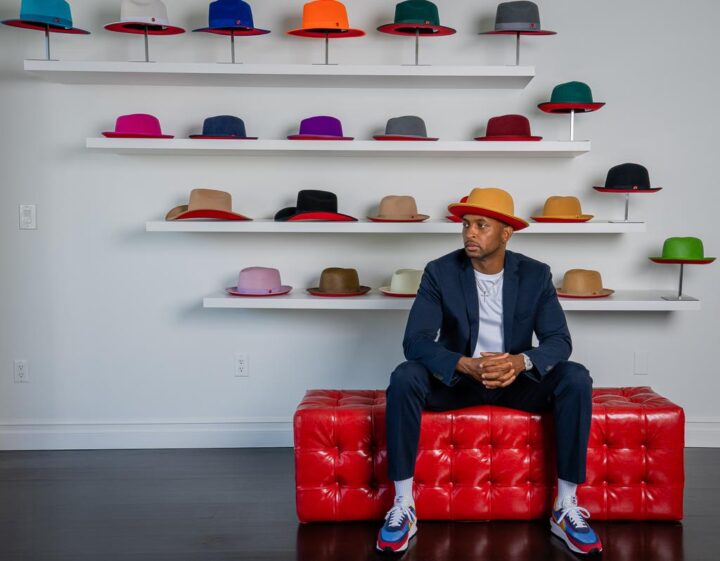 Nowadays, many celebrities advertise or act in music videos with fedora hats. It is the perfect way to promote old fashion trends and encourage everyone to try them. Older people know about it and rush to stores to buy them. But youth also like these hats and want to try something new.
There is a huge collection of these hats in different online and offline stores. People prefer buying them from these stores after getting inspiration from their favorite celebrities. They love to try something that their celebrities are advertising. Now, every generation knows about it, and that's why the fedora is back in style.
3. Giving Respect to Someone
Through your gestures, you can give respect to your loved one. You can make such a gesture by wearing a hat, especially a fedora. According to old traditions, when anyone removes a hat from his head, it means that the person is respecting someone. It happens when the person in front of you holds a special position or can be an honorable person.
If you are wearing a fedora, you can do the same by removing the hat from your head. But things have changed a lot in these years. With respect and honor, you can follow old traditions and greet someone with your gestures. If you need to improve with your words, you can show your positive side with your actions.
4. Trying Fashion Trends of Grandparents
Many people love to wear clothing and accessories that their grandparents used to do at a young age. Indeed, fedora-style hats are quite old and belonged from the 30s to 50s. At that time, your ancestors were obsessed with this hat trend and preferred wearing it with different clothes.
Similarly, you can do the same. You can get inspiration from your grandparents and copy their fashion trends. These hats are back again with a little twist in the design and patterns. You can modify your overall looks by mixing modern and retro trends. You can wear whatever you like and create a unique personality.
5. Matches Well with Every Outfit
Indeed, the fedora hat matches well with every outfit. Many people need help to afford to match hats with different clothes. Therefore, it is back in trend. Without spending enough money, you can buy a fedora and wear it with any outfit you love.
You can buy multiple accessories. It is good to go with every outfit you wear. This way, you can save money and invest in your favorite fedora. But you must check whether it compliments your outfit. You can prefer neutral colors and a simple pattern with every colored clothing.
6. Look Classy and Stylish
The main reason why fedora hats are back in style is their style. Undoubtedly, it looks classy and stylish on every man who wears it. Even if you have a simple personality, you can enhance your looks by complementing a good-quality fedora with your clothing. You can try something old and new at the same time.
It is hard to believe that you will look stylish even if you follow old fashion trends. But you will be satisfied once you experiment with it. You can give yourself a chance to try something you have tried before. It is not easy to get a stylish appearance by clothing only. Wearing comfortable and classy clothes can solve your problem by enhancing your personality.
The Bottom Line
There are many reasons for returning to the fashion trend of wearing fedora hats for men. You can go through all the reasons mentioned and understand how it is widely accepted worldwide. All types of old clothing and accessories are designed with a little twist to make them look better and unique.
The cycle of repeating old clothing trends keeps repeating, and people follow them without even knowing it. These hats are quite stylish and classy. It is necessary for everyone to experiment by wearing this accessory with their outfits. A massive collection of fedoras is available to make a choice. You can purchase any hat that matches well with your outfits and makes you look stylish and better.