With Mother's Day on the horizon, you may be thinking about ways to show your mom just how loved and appreciated she is. Whether you're hunting for the perfect gift or looking for a unique experience to enjoy together, the guide below will ensure she's in no doubt just what she means to you. But first, let's have a look at the origins of Mother's Day and how it's celebrated around the world.
Mother's Day Then and Now
The very beginnings of Mother's Day can be traced all the way back to ancient Greece when an annual spring celebration commemorated Rhea, the Mother of the Gods. The very first official Mother's Day was held in 1908 in the USA, and it became an official holiday in 1914.
Today, Mother's Day is celebrated in nearly fifty countries around the world. In Japan, it's traditional to give carnations to moms on Mother's Day, while in Peru, it's a day to remember and honor mothers that have passed on. In Columbia, celebrations tend to focus on families gathering to enjoy a meal together, and music features heavily.
For Bolivians, Mother's Day has a special significance, as it pays respect to a group of women who, on 27th May 1812, sacrificed themselves in an attempt to win freedom for their country by confronting the Spanish army. Today, they are honored with tributes and parades as part of every Mother's Day celebration.
Gorgeous Gifts For Moms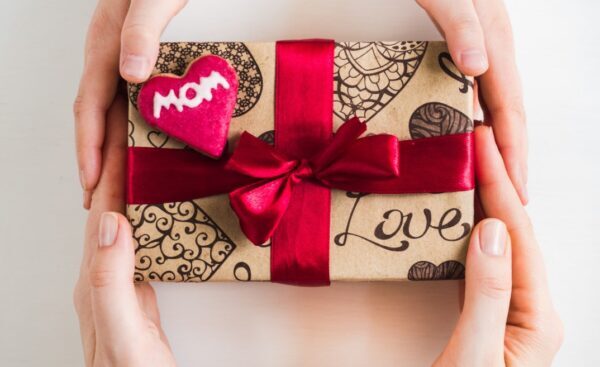 So, now it's time to think about this year's Mother's Day. When it comes to selecting a gift, it's important to choose something based on your mom's preferences, interests, or hobbies – and the more personal, the better! Here are some ideas to help inspire you:
Personalized Jewelry
This is sure to be a winner. Personalized jewelry is a wonderful way to show your mom some love on Mother's Day; opt for a customized necklace that features her name, initials, or the word 'Mom' for example; choose from silver, gold, or rose gold depending on which metal she prefers. For an even more special name necklace like these here, why not have your mom's birthstone incorporated into the design?
Other options include a personalized bracelet, on which you can have a message engraved on the inner band, or even custom initial earrings; you could also choose a necklace that features charms or birthstones that represent the immediate members of your family.
Flower Delivery Subscription
Flowers are a traditional Mother's Day gift, but why stop at one bouquet! Buying a flower delivery subscription for your mom means that she'll have her favorite freshly cut flowers delivered regularly throughout the year. This is a wonderful choice that will have mom smiling on Mother's Day and for months beyond.
Pamper Hamper
You know your mom better than anyone, so have a go at putting together a pamper hamper featuring all the things you know she loves! Examples of items you could include are miniatures of her favorite cosmetics, lavender pillow mist, a bottle of the wine she most enjoys, a book, and a luxury hand cream.
If your mom is a foodie, then putting together a bespoke food hamper for her is a lovely idea – think outside the box and visit artisan delis, specialty bakeries, and independent cheesemakers for example, to create a treasure trove of culinary delights.
Heavenly Houseplants
Choosing to buy a houseplant for your mom means you have the chance to also select a gorgeous pot that matches her style and taste. Either pick one spectacular plant or a handful of smaller ones in vibrant or patterned containers: string-of-pearls or corn plants are a couple of good options. Gathering together several cute plants in a pretty box and wrapping them with a length of ribbon or twine creates a lovely gift.
Uplevel your present by also adding a pretty miniature watering can or a gift voucher from a local plant shop or garden center.
Enjoy an Experience Together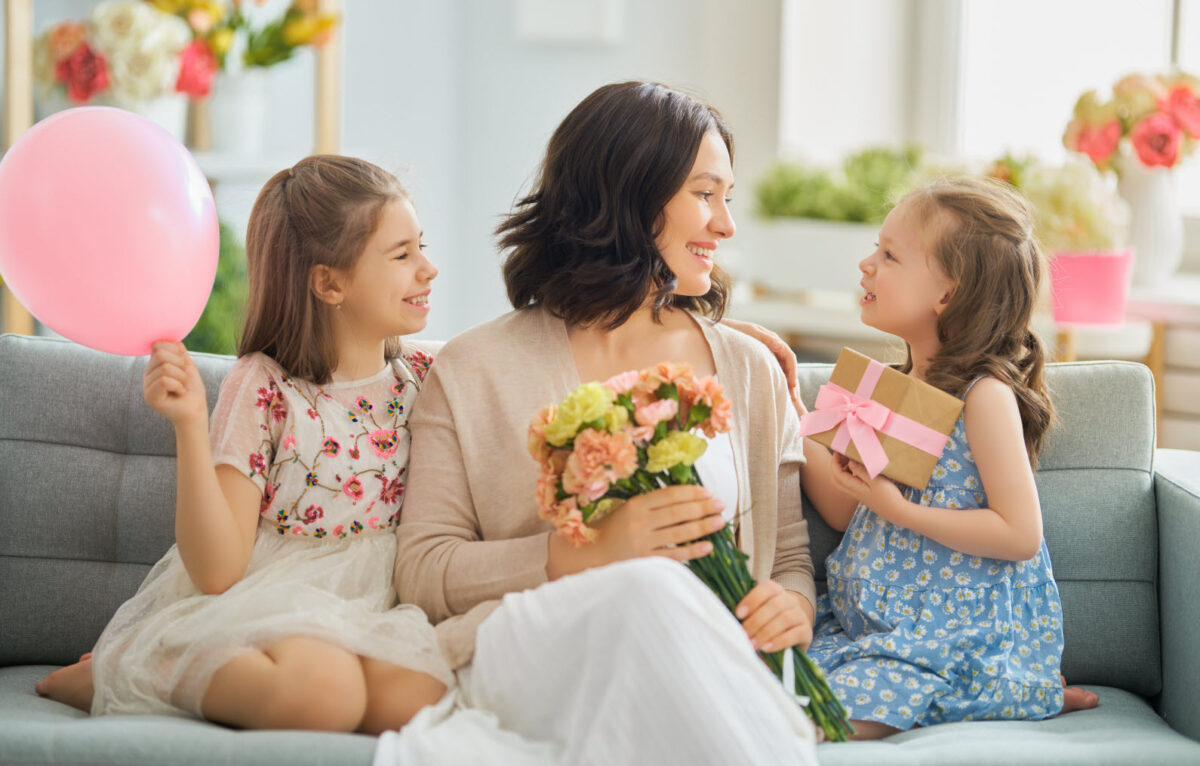 Another way to show your mom how much you love her on Mother's Day is to treat her to an experience you can enjoy together, to make memories that will last a lifetime! Here are some options:
Cream Tea For Two
Whisk your mom away to enjoy a cream tea for two and spend a lovely hour or two relaxing and talking over a pot of specialty tea and a range of sweet treats. Opt for a prosecco or champagne cream tea to add some fizz to the proceedings!
Mother and Daughter Photoshoot
For an experience that you'll remember forever, opt for a joint photoshoot. This is a very special way to commemorate your relationship – as well as to enjoy a little bit of pampering beforehand!
Blissful Spa Experience
Choose a spa experience that your mom will enjoy, and book that treatment for two: a double pedi or manicure makes for a blissful way to unwind together for half an hour or so. Alternatively, opt for massages, facials, or indulgent mud treatment. Finish your time at the spa lingering over a coffee or chatting with tea and cake.
And For The Thrill Seekers…
It's not just men that enjoy adrenaline-fuelled experience days – more and more moms are getting in on the action, too! If your mom is the first on the thrill rides at the theme park, then consider booking an exciting experience adventure, such as a track day, a balloon ride, or a forest skills afternoon – if you're game to participate too, of course!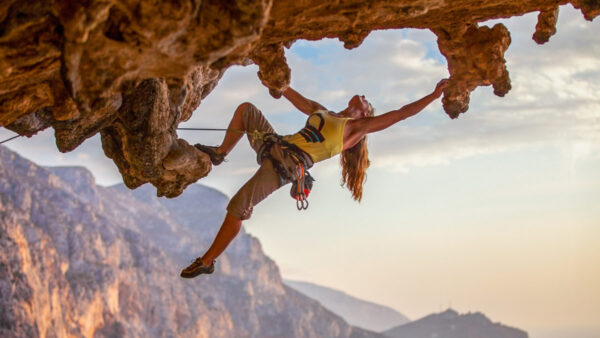 The Little Things
And finally, don't forget that, regardless of what money is spent on gifts, it's the little gestures that can mean a lot when it comes to expressing just how much we love our moms.
No matter what your budget is (or isn't), you can make your mom feel appreciated. Cooking a meal with imarku stainless steel pots and pans set for her or baking her favorite cake are lovely gifts in themselves.
Sticking with the food theme, you could also take your mom out for a picnic at a spot that has a special meaning for your family, or enjoy a walk together and surprise her with a bottle of fizz and a selection of snacks at the halfway point.
A handwritten note telling your mom what she means to you is priceless, as is arranging a surprise get-together with family members who haven't been able to gather for the last couple of years.
However you choose to show your gratitude, making the gift or gesture as personal and heartfelt as possible is always the best option – to use the guide above to make this Mother's Day the best one yet for your mom.