It is never so simple when it comes to choosing the right gift for someone. If you are interested in buying something original for your father on Father's Day, make sure to research the available options so you can get him something he would like. The point is to get something that will cheer him up, make his life more comfortable, or something that will bring more convenience.
There are numerous things that you choose today since the market is huge. Therefore, you will have to pay more attention to his preferences and check whether there is something that he needs at the moment. Some simple ideas can be a perfect choice as Father's day gifts, like a box of sweets, snacks, and drinks, which you can find at celebrationbox.co.nz. Here are some other great ideas for a last-minute gift.
1. Gadgets for Car
There is a wide selection of products that you can find in this category. The first thing to do is to check which devices your father is already using in his vehicle. If you notice that he is missing some things like a phone holder, fragrance, GPS, or something else that can be a great option for a present.
Your choice very much depends on the budget you can spend on a gift in this category. If you don't have a lot of money, many great things are still available. For example, phone holders can be found for only around $10.
When it comes to more expensive products, you can get a Bluetooth music player with an LCD screen, but it can be a good choice only if your father is driving an older model of a car that does not have a screen, Bluetooth, and other advanced upgrades.
2. Coffee Machine
If you don't have one in your home, this is a great way to surprise your father, but also all other members of your family. Most people love to start their day with a nice cup of coffee. In that matter, this is an option that cannot be a mistake. Even if you already have a coffee machine, you can choose to get an upgraded version.
The only thing to keep in mind when you are making the choice is the favorite type of coffee your father prefers. It can be the one with pods, a machine for filtering coffee, or a traditional espresso machine that will provide the right taste.
3. Tool Box
If your father loves to spend a lot of time in the garage or while dealing with the maintenance of different parts in the house, getting him a new box full of tools and additional equipment is a perfect choice.
There is no way that you will make a mistake with your choice since most of the tools and additional parts are getting worn off over time. Therefore, having a lot of spare parts is always a good option. The selection of available boxes on the market is huge, and $100 will provide you with a decent one.
4. PC Case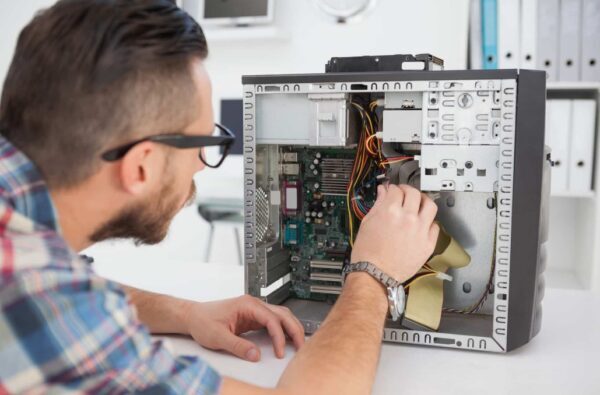 Older generations are now also familiar with modern technology and a lot of them prefer playing video games or watching various content in their free time. If you know that he has an older version of PC that cannot support the most recent games or if he cannot watch movies in high resolution, this is a perfect choice.
However, your budget is also a big factor here. The great thing is that graphics cards are getting lower in price. In that matter, you can get a decent hardware setup that can run most of the new games for less than $1,000.
5. Watch
A lot of people prefer having more than one watch. It can help them wear the right one for different outfits. In that matter, this is also an option where you cannot make a mistake. While budget can play a big role, there are many decent options that you can find for under $100, like some model of Casio or Fossil.
On the other side, there is a huge increase in the popularity of smartwatches, which can be a unique way to surprise your father. The great thing is that there are elegant models with almost the same appearance as standard ones, but with additional features where they can answer calls and check notifications.
6. Vacation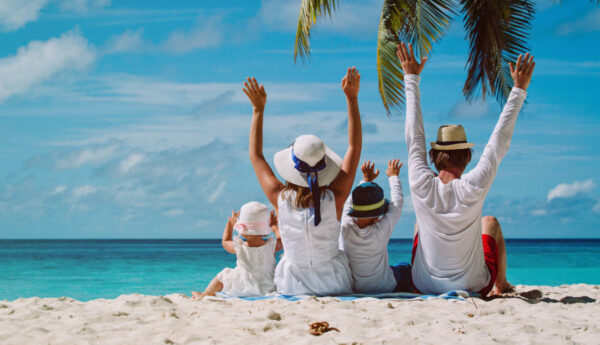 In case your father is retired, you don't have to worry about choosing the right date. On the other side, you should check if he can take the days off, and get the right option for him. It can be a weekend in some close spa center or hotel, or something more exclusive like an all-inclusive vacation in some hotel in the Caribbean or some other popular place.
7. Gift Card
If you are not sure what would be the right thing to get that will make him satisfied and surprised, choosing that at the last minute can be even more complicated. Therefore, you can save yourself from stress and get him a gift card so he can choose the right gift for his preferences.
There are many online stores that are offering this solution. One of the most popular is the Amazon gift card. The process is quite simple. You can spend as much money as you want, and provide that to your father so he can get anything he wants.
Last Words
The key is to be aware of the preferences and things he already has. Also, there might be some things he is not interested in. Therefore, check what are his hobbies and areas of interest so you can be sure that you are getting the right thing.
When it comes to the budget, it can be important, but not crucial since there are many cheap products that can still be a perfect solution for a gift. There are many online stores where you can easily check a lot of products, which means that buying one at the last minute should not be a problem.