If it's cold and damp outside, but spring has already arrived on the calendar and in your soul, then it's time to get busy and create a spring mood in the most important place – in your home!
1. Get rid of unnecessary things
Take apart your clothes and shoes. Anything you won't need before the next cold snap put it away.
Classify things. Separate them by function and put them in signed containers and boxes.
Go over medications and non-perishable foods. Surely some of them are living out their last days. Either use them or throw them away.
Most of the things you sentence to recycling may be in good condition. Don't rush to throw them away. Give them to charities or shelters, trade them in, or try to sell them on the cheap.
2. Do a general cleaning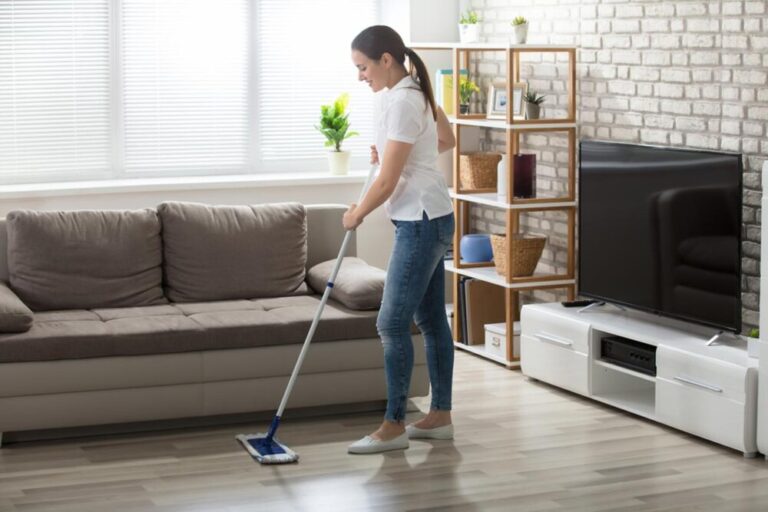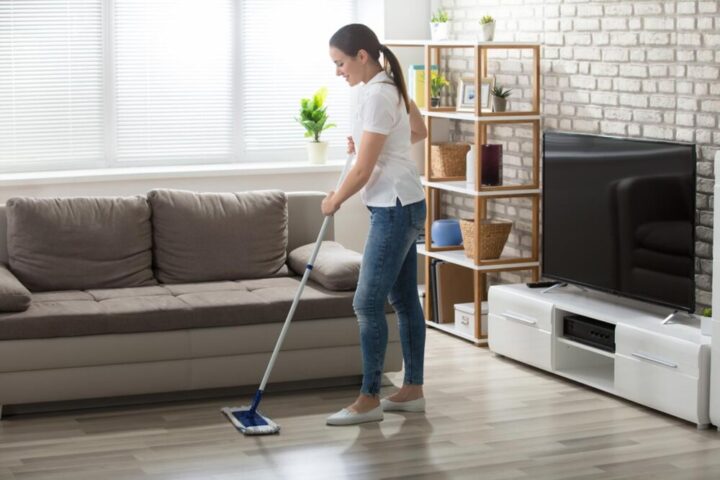 Take a day and wash and scrub everything to a shine. Clean carpets and upholstered furniture that has accumulated a lot of dust over the winter. This is especially important for those who begin to suffer from allergies in the spring.
Thoroughly polish all the glass and mirror surfaces in the house, wash the windows, let the spring sunlight fill the entire space. You will immediately feel how your mood will change, it will become easier to breathe and you will want to change.
Of course, you can spend the whole day cleaning yourself, but we highly recommend using the services of a cleaning company. For example, some of the best in this area are https://www.livecleantoday.com/.
This is a team of real professionals who will put your house in order in a short time, and, by the way, in their work, they use only environmentally friendly materials for cleaning!
3. Create your own greenhouse
Flowers are a symbol of spring. And the more of them, the better. In addition to being pleasing to the eye and uplifting, they also enrich the space with oxygen and naturally improve the microclimate.
You can make your own kitchen windowsill and plant cilantro, basil, parsley, and mint. They will give a fresh, rich flavor, and you'll always have fresh herbs on hand when cooking.
4. Change the textiles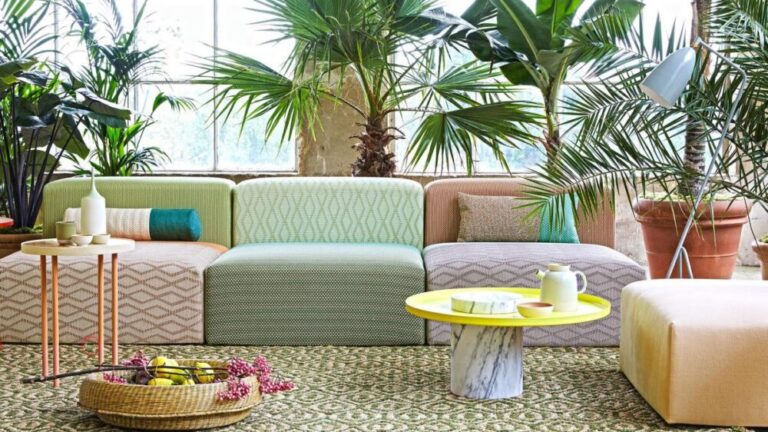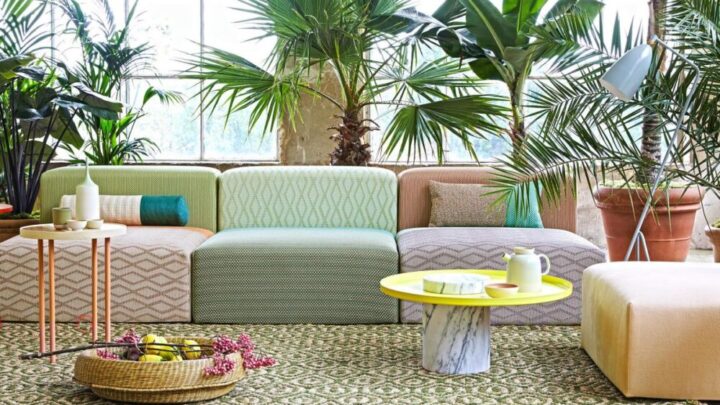 This will dramatically change the mood of the interior. The time of wool plaids checked and white pillows and fluffy blankets are leaving with the last day of February. Bring in fresh, vibrant hues and floral prints to your home, and hasten the pace of nature.
Switch up the colors in your draperies and give preference to gentle, light, and flowing textures.
Replace heavy layered winter curtains with light summer options of silk, organza, and translucent tulle.
Pastel, powdery tones are more suitable for the bedroom. Buy new sets of bed linen in a "spring" palette, also change the quilted bedspreads for lighter ones.
A baldachin over the bed, probably the childhood dream of every girl, which does not lose its relevance over time. Indeed, it gives the room incredible charm and comfort. In addition, it is a great way to zone the resting space if you do not have a separate bedroom.
The walls can be decorated not only with regular paintings but also with a spectacular panel. If you have cute and derelict scraps of fabric, use them in interior design: stretch the cutoffs on cardboard or wooden surfaces and hang them on the wall.
Sofa cushions, deliberately not matching the tone of the furniture upholstery, are always bright accents in the interior of the room. Therefore, underestimating their importance is simply criminal. And even with their help, you can add a hundred points to the comfort of the room, just scattering them on the floor and thus turning them into additional independent zones of rest. So, approach the choice of textiles for such modest, but expressive interior details with the utmost responsibility.
In the bathroom, hang bright towels, doormats, and shower curtains of juicy colors that will also cheer up during the water procedures.
In the kitchen, change towels, oven mitts, tablecloths, napkins.
5. Update your decor and furniture
To adopt a "spring vector" in the interior, first of all, play with shapes and materials. For example, chairs and tables of round or oval shape will add lightness to the space, and glass and mirror surfaces will make the interior airy.
Add bright accessories: vases, table lamps, posters, and paintings in rich, cheerful colors.
6. Add fragrances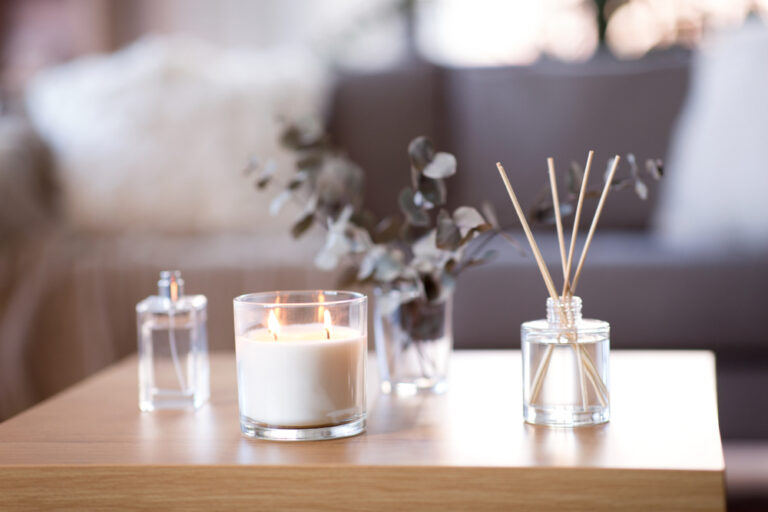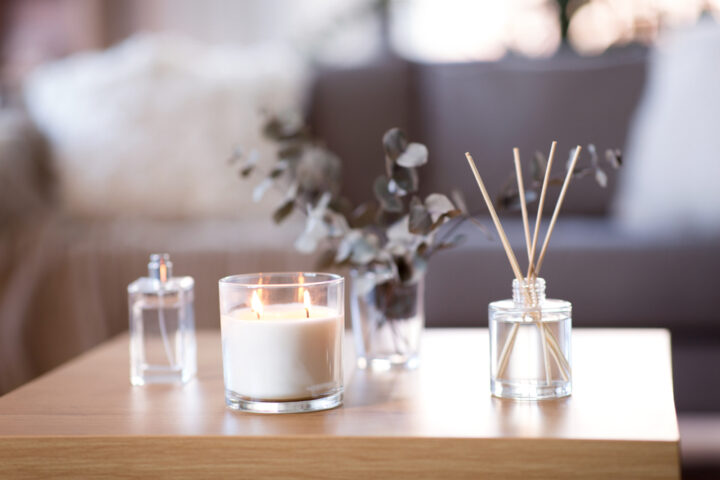 Scents are known to affect our mood just as much, if not more, than visual perception. The concentration of spring is the smell of freshness, fruit, flowers, and the best scents are natural products.
Put fruit in vases, clean your apartment with small floral arrangements, sprigs of mint, and you will not only see the spring but literally feel it.
Also, to create the atmosphere, various scented oils, sticks, candles with light, delicate scents are excellent.
7. Reshuffle
A win-win and the most budget-friendly option for "resetting" the interior. Critically examine all the rooms in the apartment and try to experiment.
What if you swap the carpets in the rooms, move the cork baskets from the kitchen to the bathroom, remove the shelving unit or dresser from the bedroom to the living room. Try and imagine.
And remember that furniture and decor items should not block the sun's rays.
To make the room not look cluttered, and all the furniture was convenient to use, leave free space. It is good if about half of the room area will be left unoccupied.
Arrange the furniture at a distance from each other. The minimum width of the passage – is 70 cm. In front of cabinets and chests of drawers is better to leave from 80 cm: swing doors and drawers must fully open. To make it convenient to watch TV, leave a distance of 3-5 screen diagonals between it and the seats for the audience.
8. Prepare your balcony for the warm season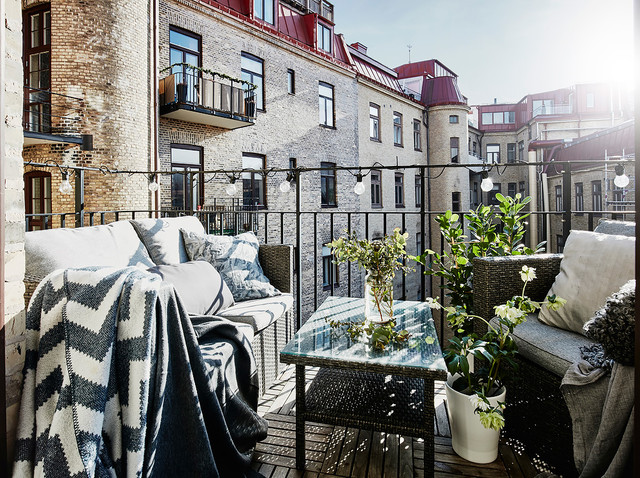 Of course, over the winter many people turn their balcony into a warehouse and by the end of February, it looks more like a flea market.
Now is the time to put everything in order, disassemble and throw away all unnecessary things.
Also, on the balcony is often left unused square meters. But enough to put there a coffee table, a couple of chairs or poufs, a few potted plants, think of lighting, and there – you have a zone for quiet breakfasts, friendly gatherings, and cozy evenings with a book. Like the rest of your home, you always want to clean your balcony regularly and often. Experts at Sidepost, a home service company, recommend cleaning your balcony once to twice a week. This will help keep it clean and prevent the growth of mold or mildew.
9. Update your tableware and think about table setting
Rethink your everyday utensils: cups, saucers, plates. Ruthlessly discard dishes with even small chips – they don't belong in your updated kitchen.
Buy a couple of sets of dishes with floral prints or gentle, pastel colors, beautiful napkin holders. For everyday table settings, you can use ribbons, decorative candles, crystal, and colored glass.