So, you want to take to the seas in a powerboat? While it may be every sailor's dream, there are a few qualifications you need to meet before you can enjoy your seafaring adventure. Read on to find out what these qualifications are and how you can get yourself started on the open waters!
Overview of UK Powerboat Driving Qualifications
There are various qualifications available to operate a powerboat, depending on the type and size. In the UK, the Royal Yachting Association (RYA) offers several different qualifications, ensuring that everyone is operating their boat safely and in line with legal requirements.
Level 2 Powerboat: This category includes any craft up to 8m in length, with an engine of up to 150 horsepower. The Powerboat Training School mainly covers essential boat handling skills such as launching and recovery, man overboard drills, and collision regulations skills. To apply for the RYA National Powerboat Level 2 certificate applicants must be at least 16 years old.
Level 3 Powerboat: This is for powerful motor boats between 8-12 meters powered by a greater than 150 horsepower engine. It builds on Level 2 training and introduces more advanced boat handling techniques such as navigation around boats, mooring maneuvers, and anchoring in different conditions. Applicants must be at least 17 years old to apply for this certificate.
Commercial Endorsement: Those holding either a Level 2 or Level 3 Powerboat Certificate may want to add an endorsement for commercial purposes such as tuition or chartering services. This requires additional training related to commercial operations such as health & safety protocols, communications procedures with ports/harbors, etc., insurance implications plus CAP 437 Offshore helideck operations (for vessels greater than 24 meters). Applicants must also have either a Marine Radio Licence VHF or Short Range Certificate (SRC).
How to get a license?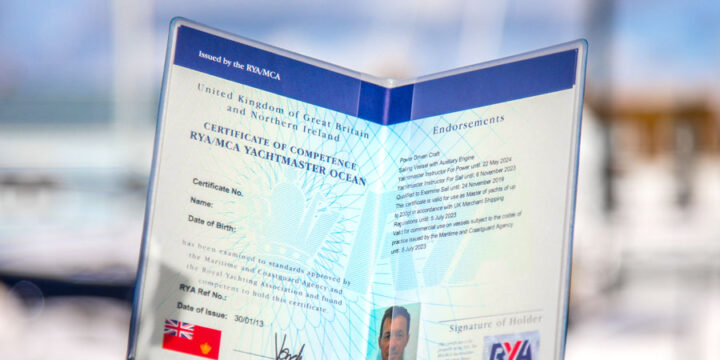 Anyone over the age of 12 but under 16 can take a powerboat on most waters without adult supervision – provided they have completed an approved course run by the Royal Yachting Association. However, in order to operate any powered craft, including a powerboat, over the age of 16 you must hold a valid license.
The Powerboat Level 2 license – also known as the National Powerboat Certificate – is compatible with both inland and coastal waters and is recognized by most major marinas. To obtain this qualification you must:
Undertake at least 4 hours of RYA-approved Powerboating training with a qualified instructor prior to taking the assessment.
Pass an RYA Theory Examination on Personal Watercraft (PWC) regulations and rules of the sea.
Demonstrate how to use additional equipment such as charts, compasses or navigation aids, etc.
Pass an assessment in practical boat handling skills such as man overboard recovery or anchoring techniques using additional ropes and fenders.
Know practical safety details like engine checks and man overboard skills etc.
Be proficient in buoyage knowledge – understanding symbols like red/green barricades used in navigation markings on waterways/seaways, etc.
Different Types of Licenses
The Royal Yachting Association (RYA) is the governing body for recreational boating in the UK, and they issue two main types of powerboat licenses. The first is known as the National Powerboat Certificate (NPC) and the second is called a Coastal Skipper/Yachtmaster offshore certificate. To obtain either of these certificates, you must pass an RYA-approved course.
National Powerboat Certificate: This qualification is ideal for those wishing to operate smaller craft, such as sports boats and small motor cruisers. The NPC covers both theory and practical aspects of boat handling, navigation, and safety at sea, as well as providing instruction on how to maneuver powerboats safely when underway. A minimum age of 12 years old applies to this course.
Coastal Skipper/Yachtmaster Offshore Certificate: This qualification is more demanding than the NPC and covers more complex navigation techniques along with enhanced boat handling skills suitable for seaworthy vessels up to 24 meters in length. This certificate requires a higher level of competency at sea, including working knowledge of meteorology, regulations, and preparation for sea voyages in larger craft away from the close vicinity ports or other places of refuge. To qualify for this certificate you must be aged 16 or over, have a marina medical form completed by your doctor, and have completed either 5 days of qualified exposure on board a powerboat or 2 days of certified instruction prior to attending the course.
Training Courses Available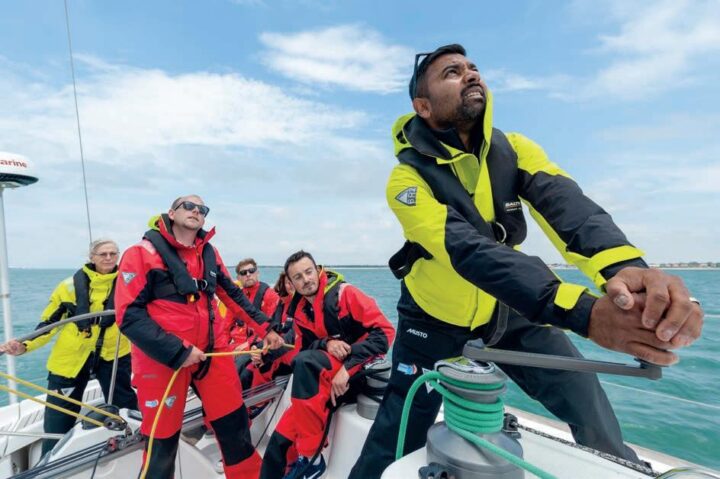 If you are looking to get your license to drive a powerboat in the UK then there are a number of training courses that you can take. Training courses usually involve 16 to 20 hours of classroom and on-water instruction, depending on whether you choose an Intensive or Standard course.
The syllabus for each course will cover topics such as boat handling, regulations, and the rules of navigation, launching, mooring, anchoring, and man overboard procedures. At the end of each course, there is a formal assessment where you'll be expected to demonstrate both practical skills and knowledge acquired throughout the course. Some examiners may also require an oral examination of simple navigation techniques and rules.
Those looking for more comprehensive qualifications can opt for an RYA Advanced Powerboat Course which covers more advanced techniques such as planning coastal passages and helicopter operations at sea in addition to all the topics mentioned above. Depending on previous qualifications or experiences these extra qualifications may not be compulsory but they can certainly broaden your knowledge base when driving powerboats in UK waters.
Conclusion
In conclusion, it is important to note that although there are no legal requirements to drive a powerboat in the UK, it is highly recommended that you receive the appropriate qualifications and instructions before taking to the water. Possessing a qualification will give you greater confidence, improve your safety and allow you a more enjoyable experience out on the water.
A range of courses is available across the UK, depending on your level of skill and experience. Additionally, specific local regulations should be taken into account when operating a powerboat in any particular area. Finally, having adequate insurance cover both for yourself and third-party risks provides an essential safeguard when boating.