Just like women, men also need to take care of their skin. And this is something that is becoming common among our men nowadays. Therefore, you will find beauty products for men in the market. These products are specially created for their skin.
Even if you do not pay much attention to your skin or you prefer using fewer products, a simpler routine would suit you. However, you still need to pay attention to the things that you put on your face because they make a huge difference.
You may be thinking, is it even necessary to use special products? Why can't men use the same products as women? So the answer is, their skin types are different. They have thicker skin that needs a thorough cleansing. In addition to this, they spend most of their time outside and roaming the streets. Therefore, the pollution level is also high. Thus, they will need things and products that can cater to their needs.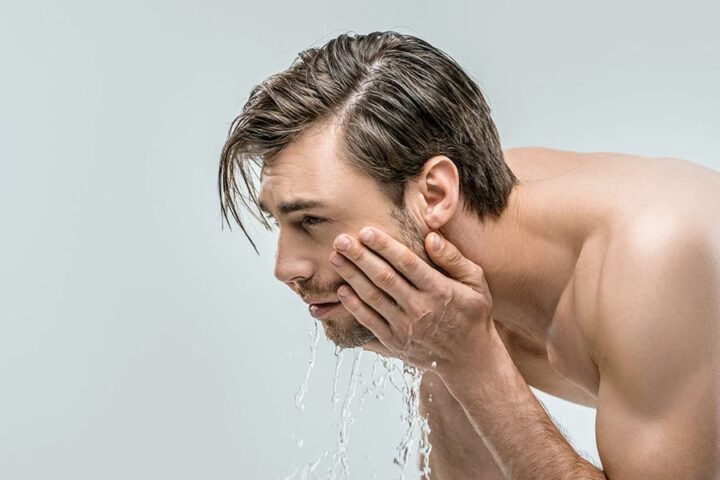 But wait,
Skincare products are expensive and when it comes to men, the price tag also increases a little bit. So would you leave them just because they are expensive? Of course, you should not do this, instead, you can look for options where you can get a lower price tag. Therefore, we would recommend you buy it from a wholesaler. When you purchase something directly from the manufacturer, it costs less.
You can get wholesale skin care products from rainshadow labs. They have a wide range of products that include serums, lotions, gels, creams, and even essential oils and scrubs. So you can choose the product that you like and that suits your skin type. They have a range of brands with a variety of products.
However, if you are one of those men who prefer a simple routine and you do not want to tire yourself, here are some simple tips for you.
1. Wash your face daily
Washing is something that you should never leave no matter how busy you are. Therefore, even if you do not want to get yourself involved with serums and tough skincare routines, you can do it instead. If you stay at home or leave occasionally, you should wash your face once a day. It will get rid of excessive oil and sebum and make your skin look fresh.
And if you go outside whether for your job or for a walk, you should wash your face twice a day. When you are leaving your home, you will need to make yourself look clean. Furthermore, it will cleanse all the sebum and excessive oil. Afterward, when you come back home, you will have a lot of dirt on your facial skin. Therefore, you will need to wash your face again.
If you go for exercise or for running, you will get a lot. Therefore, washing your face would be a necessity in that case too.
You should use a normal face wash or a gentle scrub. It will be enough for you. No need to spend so much on branded products because even regular face wash does the job really well.
2. Using a moisturizing cream or serum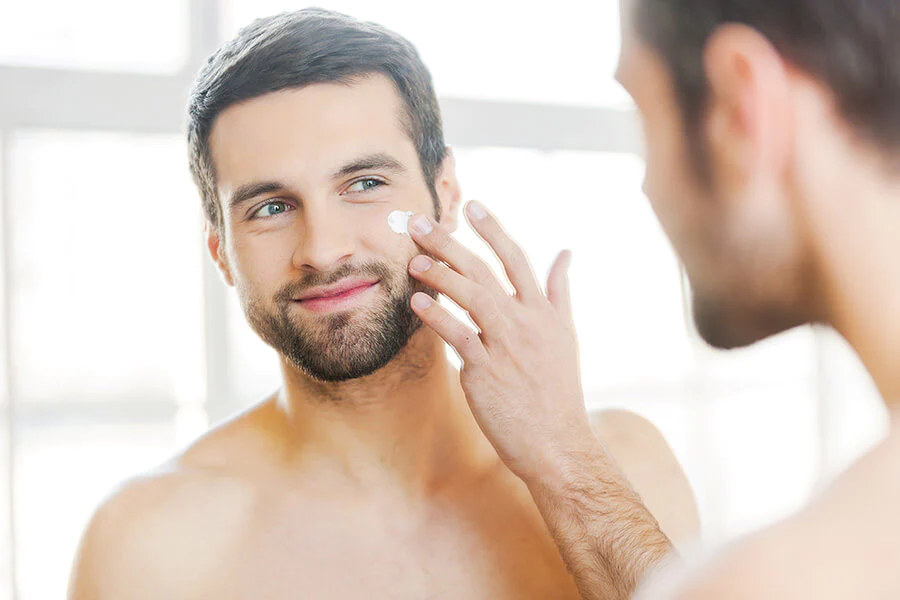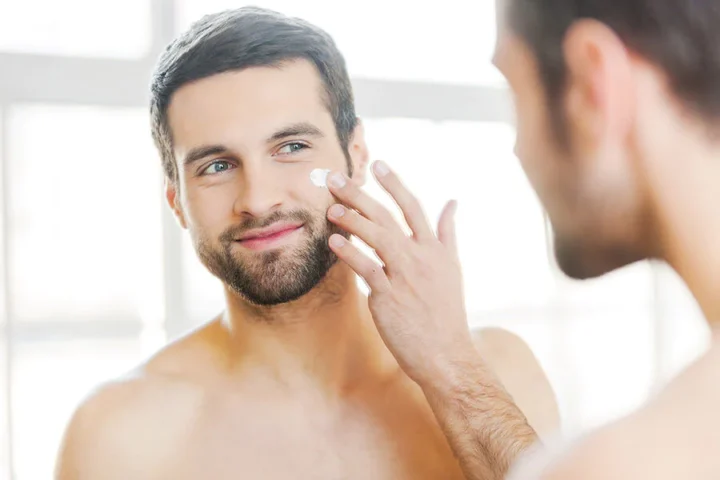 When you use face wash or soap for washing your face, it will remove sebum and oil from the cells. Therefore, your skin will look dry and your pores will look enlarged. And if it is the winter season, your skin will get spots and dry patches. In the worst case, you might get rashes and a reddish tone. Therefore, you should always use a moisturizer after using soap.
If you want to take extra care of your skin, you should always use a toner after using soap. Toner will close your pores and make them look small. Afterward, you will use a serum that will be absorbed in the deeper layers of your skin. You can massage your face in the upward direction while the serum is getting absorbed.
As the last step, you will use a moisturizing cream that will make your facial skin look soft and supple. Moisturizing creams also create a barrier and protect the skin from the outside. Furthermore, the higher moisture level will slow down aging and prevent the early onset of fine lines.
3. Always use sunscreen before going out
This is also a basic, simple yet crucial skincare routine that you should follow if you want to save your face. Sunscreen will block harmful UV light and will protect your skin from its harm. During the winter season, you can get a moisturizing sunscreen that will do both functions. So if you want a simple and doable routine, you can follow it.
You will use a face wash and cleanse all the dirt and sebum and then you can use sunscreen. It will give the necessary moisture and will also protect from harmful UV rays.
4. Pay attention to your shaving technique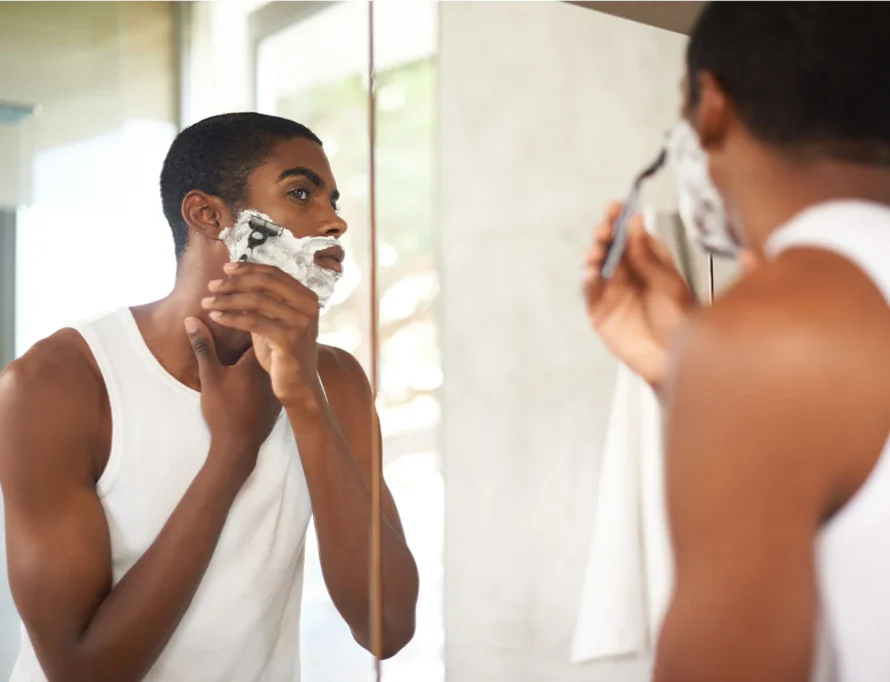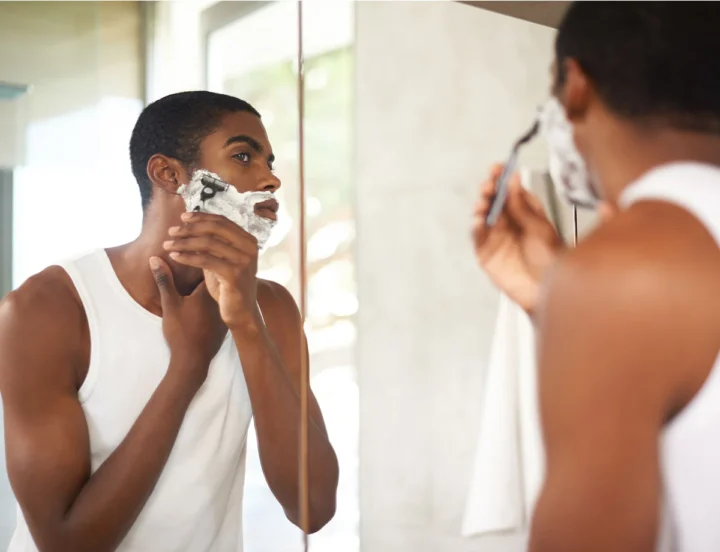 Another important factor that you need to pay attention to is your shaving technique. There are three different types of razors available in the market. One type has a triple blade, the second type has a double blade and the third type has a single blade.
Triple-layer blade razors will do the extensive job and will shave from very close. The double layer will give some space and a single-blade razor will be best if you get bumpy skin after a shave. This is because triple-layer blade razors are too close to the skin. So if you do not want your skin to get any harm, you should use a nice razor with a single blade.
5. Pay attention to the labels and ingredients
While buying products, you should always go for the best one. And by the best one, we do not mean the most expensive one. Therefore, you should choose the one that has safe and the best ingredients. So make sure you check the label before finalizing your product.