Trimming and shaving are common activities that a man does every day to portray themselves in a better way. Most people prefer to shave and trim to have a better lifestyle. When it comes to trimming or shaving the face, there are a plethora of trimmers and shavers available on online platforms and in physical stores.
But can we use the traditional trimmers for trimming underparts? Is it safe to use it? Some people might try to trim their private parts using traditional trimmers, but it's not safe to use them. So most men are confused about choosing the suitable gadget for trimming or shaving the private parts.
So at this time, these two famous brands, Manscaped and Meridian, came into play. These two brands have launched some unique trimmers that can trim private parts. We have discussed some essential points about Manscaped and Meridian trimmers in this article, so continue reading it till the end.
Key Difference Between Normal Trimmers And Private Trimmers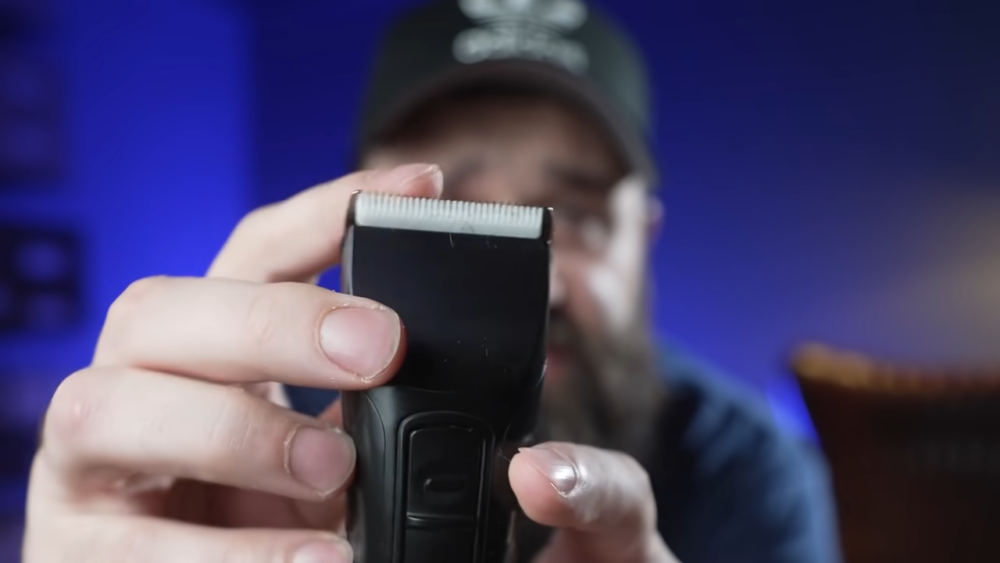 Specification
It is necessary to choose a separate trimmer for trimming the private parts as the specification of traditional trimmers differ a lot. So what is the exact difference between both the trimmers?
A trimmer with cords can fit well for standard usage, whereas the same trimmer cannot be used for trimming sensitive body parts as it might lead to severe injuries. In general, cordless trimmers can help people cut the hair of private parts better, so make sure to choose a suitable gadget that does not create any physical damage.
Blade Design
The design of a private trimmer is entirely different, and hence it can be used only for trimming the private parts, underarm, chest hair, and much more. People can expect a delicate trim if they prefer to use a personal trimmer.
Generally, a trimmer used to trim a beard can cut the hair to an extent, but using a separate device might be an added advantage as it can avoid the danger of cutting soft skin if trimmed with care. Ordinary trimmers can cut down soft skin quickly, but a personal trimmer will never cut the delicate skin easily. However, it is necessary to trim the private parts with care; it is far better than a beard trimmer.
Advantages Of Using Private Trimmers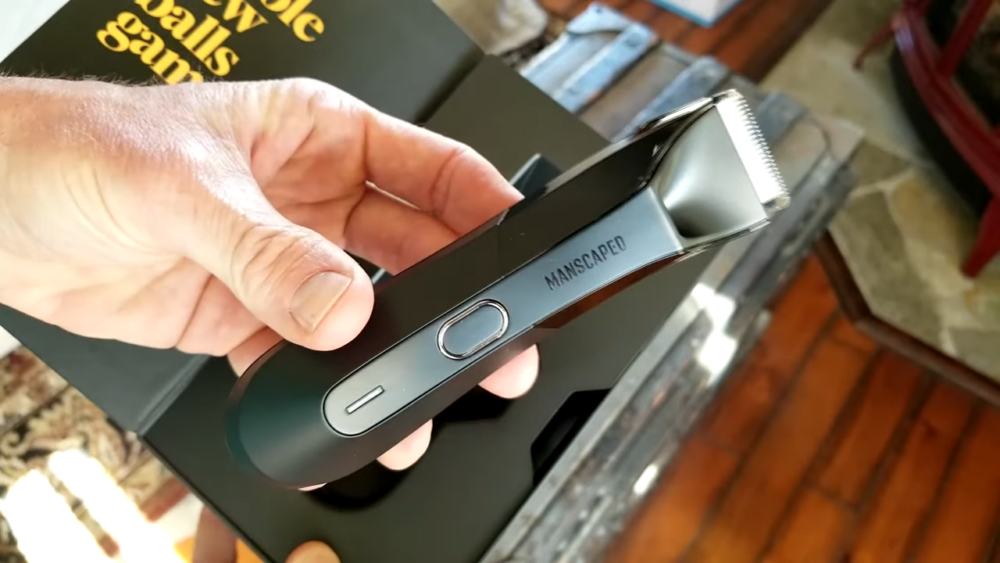 Better Hygiene
Using a separate trimmer can avoid spreading various skin diseases and rashes. It can also help people prevent damages due to the usage of standard trimmer blades. By having a separate trimmer, people can enhance their personal hygiene and stay free. By spending some money, people can easily maintain their hygiene and have a better lifestyle.
Sometimes people might think of having a separate gadget for trimming their private parts, but they will not have a clear idea of choosing the suitable device for personal usage. Still, Manscaped and Meridian have launched some impressive trimmers and shavers that do the work for you without cutting or damaging the skin. So, they will be the best gadgets for completing the entire process with ease.
Avoids Skin Damages
Standard trimmers might work well on plain surfaces like the face, but when people prefer to trim in in-depth areas, it might cause severe damage or skin tear. It is well-known that the private areas have soft skin, and these soft skins can be damaged easily.
So using an unauthorized blade in these areas might create some mess, so people should make sure to avoid the usage of ordinary trimmers to escape from skin tear and damages. According to a survey, 25% of men have cut their scrotum because of regular trimmers. So it is necessary to use trimmers that are specially manufactured for operating in private areas.
Meridian Vs. Manscaped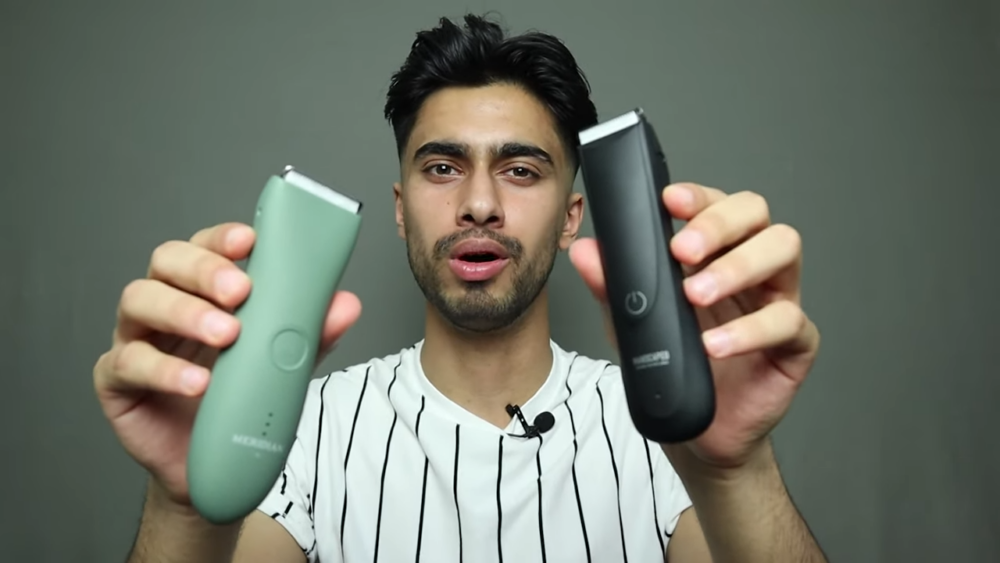 Probably most men were confused about choosing the suitable gadget for trimming private parts before the launch of these two companies. But Meridian and Manscaped have launched unique technologies in their trimmers that can trim private parts without damaging the soft skin. But most people doubt the best trimmers for cutting the hair in underparts, so people can find some basic information on choosing the right trimmer for using it in private parts. Both Meridian and Manscaped have implemented a unique technology to enhance safety while trimming delicate skins.
Meridian Trimmers
Meridian uses sensitive shaving technology that ensures the safety of the private parts. Most people might face issues in trimming in areas where there are softer skins as they can be cut easily.
So it is a must to use trimmers that use sensitive shaving technology to have a better shaving experience. This particular company's trimmers operate at a speed of 6000 strokes per minute to have a smooth shaving experience.
Ordinary trimmers have a maximum run time of 40 to 60 minutes, but people may use these trimmers for an extended period of time, therefore the manufacturer has increased the maximum run time for personal trimmers. Meridian trimmers can provide seamless service for a maximum of 90 minutes. So, grooming will become easy if people prefer to use this kind of personal trimmer.
These trimmers can be used to trim pubic areas, balls, chest, and back without creating any damage or cuts. Sometimes people cannot tolerate the pain of cutting down the skin in private parts, so make sure to use this kind of trimmer which is specially manufactured for trimming private areas.
Manscaped Trimmers
Like meridian trimmers, Manscaped has implemented a new technology named advanced skincare. As the name implies, these trimmers can trim and shave the private parts without damaging the skin.
Each Manscaped trimmer might weigh around 8 ounces which is less. These trimmers can trim the groin and other parts of the body. Led light indicator in this trimmer will be an added advantage in showing the accurate battery status of the trimmer. Manscaped trimmers can work with a maximum speed of 7000 strokes per minute.
So basically, both companies manufacture trimmers that have nearly the same specification. Because of this reason, anyone can purchase any of the company trimmers for cleaning their private parts with ease.
Some of the products of Meridian and Manscaped have been mentioned below, so anyone who prefers to purchase a personal trimmer can utilize this guide to choose the suitable grooming gadget that suits them the most.
Products Of Meridian And Manscaped
Just like traditional trimmers, even Meridian and Manscaped trimmers have the same design and other features, but what makes these trimmers fit for trimming private parts with ease? The blade structure of these trimmers is unique, so people can easily use these trimmers in the groin, chest, back, and other private areas.
1. Manscaped Electric Groin Hair Trimmer 4.0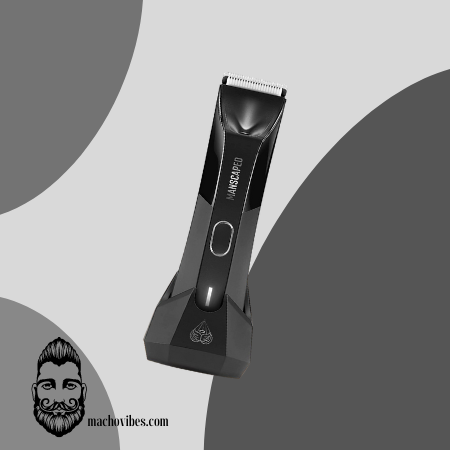 Maintaining a decent look outwards is the only thing that most men and working professionals prefer to do. But it is more important to maintain personal hygiene by trimming the private parts because it might be an added advantage in maintaining physical health in a better way.
This gadget is named "below the waist" trimmer so that it will be an added advantage for men in cleaning the private parts with ease. It has become a mandatory thing to trim and maintain cleanliness. This not only increases personal hygiene but also helps in improving the mental strength of an individual.
So the Manscaped product will help people maintain their hygiene without creating any kind of cuts or damage. This particular model is named Lawn Mower 4.0, which can be operated for a maximum of 90 minutes if charged once.
The soft ceramic blades in this manscaped electric groin hair trimmer will enhance the user experience by providing a soft and clean trim. It has a skin-safe technology that can act skin-friendly and helps people trim the below waist portions. The products of Manscaped are manufactured to provide additional comfort while trimming private parts.
These trimmers can also be used for trimming face beards. But the ordinary trimmers used for trimming a beard should not be used for trimming private parts as the soft skins might be cut, resulting in severe damage and blood loss. In simple words, these gadgets can enhance the grooming experience of a man by providing comfort. The uniqueness of this product has been proven by users' experience and feel while using the trimmer.
Features
Manscaped trimmers are wireless and portable.
It has a wireless charging unit that can indicate the charge level in that particular device.
There are four types of trimming guards present in this trimmer that can help people cut hair in different lengths.
The complete trimmer setup is rustproof and waterproof as it is made of ceramic material.
Edge blades are made of ceramic material, making them a perfect fit for trimming private parts in a better way.
2. The Trimmer By Meridian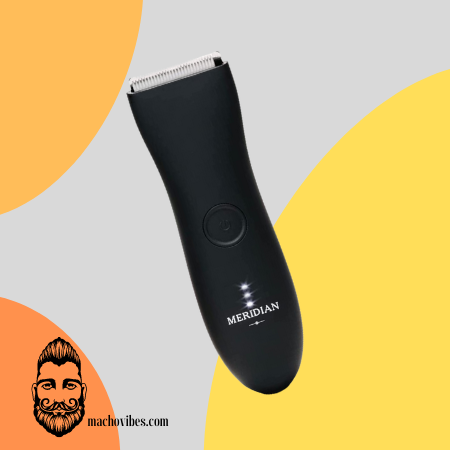 By using the trimmers of the Meridian, people can feel fresh and confident at the same time. Just like the trimmer by Manscaped, anyone can purchase this product to have a safe and clean trimming experience. Even Meridian has provided ceramic blades to comfort users. These ceramic blades are replaceable, and they can also be reused if there is a need for them.
Mostly the regular trimmers might be rusted and create some mess if it's washed continuously, but the trimmers from Meridian are rust-free and waterproof so that there will be no issues in cleaning your private parts. The set comes with two adjustable trim cords, which can be trimmed in various settings.
Maintaining personal hygiene with Meridian has been made easy as the blades are made of ceramic material. Some might think of trimming in mid-shower, so anything can be done using these trimmers as it is waterproof and rustproof. This trimmer can also be purchased in a set that includes ball spray and a cleaning set that allows people to clean the trimmer with ease.
Features:
Ninety minutes of seamless trimming experience can be obtained soon after charging this device once.
The ceramic material can act skin-friendly, and hence it is the best fit for trimming hair on soft skin.
Waterproof and rust proof so the trimmer can be cleaned using the water.
There are two adjustment cords from which people can easily adjust the trimmers and shave accordingly.
Final Words
So it has been proved that these gadgets are essential for maintaining the physical wellness of an individual, so make sure to purchase these gadgets to lead a better lifestyle. Both the companies have manufactured the trimmer with utmost care and dedication, so anyone can use these gadgets to have a safe trimming experience. Soft skins might be damaged easily, so make sure to use gadgets made of ceramic blades. Make sure to choose the right private trimmers to avoid skin damage.
Frequently Asked Questions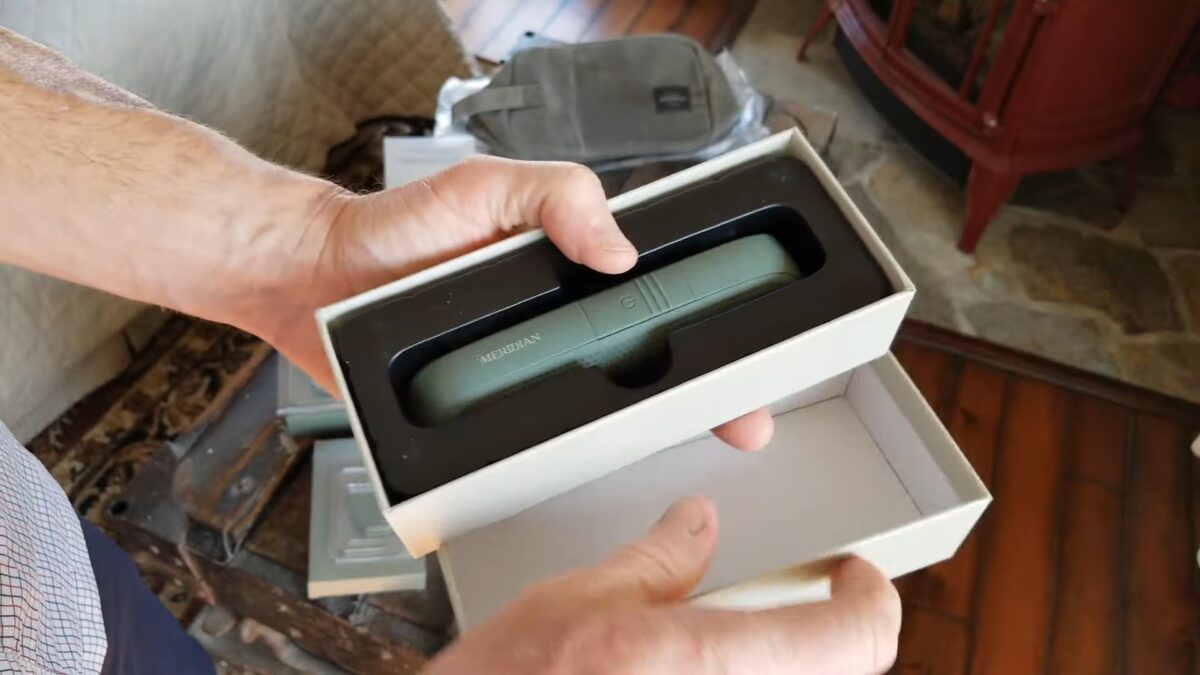 Can we use a Meridian trimmer for trimming balls?
Yes! These trimmers are specially made for trimming private parts and can be used to trim balls. The ceramic blades will be soft and hence act skin-friendly, which is a must in private trimmers.
Is it possible to use Manscaped trimmers in wet areas?
Yes! These trimmers are made for trimming private areas with ease. Anyone can sink these trimmers in water to clean because it is waterproof and dustproof.
What is the time required to charge the meridian trimmer completely?
It takes two hours to charge the Meridian trimmer completely, so charging it completely before usage is mandatory to avoid unwanted problems while trimming.
Do private trimmers provide a close shave?
No! It can only trim the hair, so people who prefer to trim can choose these gadgets and use them to trim private parts and beards.
For what is a clipper used for?
A clipper is just a plastic material that can be fitted above the ceramic blades to trim long hairs. Generally, trimmer companies might provide a set of clippers to adjust the size and trim accordingly.
Can girls use meridian and Manscaped trimmers?
Yes! Anyone can use the trimmers of Meridian and Manscaped to trim private parts with ease.