Men with beards have a different charm altogether. The edgy style, rough look, and killer smirk are the advantages that add up to the brownie points. But, are we missing out on an essential component that complements the beard like no other thing? Yes, you quite guessed that. We are discussing the hairdos or being specific, the undercut hairstyles with beard that looks great on men. Even if various hairstyles match up to the bearded men's style quotient, recent years have mostly witnessed the undercut being emerged as one of the most popular hairstyles for men. For more information check https://www.bonohair.com/ .
Predictions also state that this cut is here to stay for long while being paired with various other looks on top, listing names like the pompadours, quiffs, and all other styles with fringes. In the following sections, we would discuss the various undercut hairstyles for men that go well with the beard. But before that, do we mind insights on the undercut hairstyles for men? Don't think so. Let's start then.

What is an Undercut Hairstyle?
The undercut is quite a trendy hairstyle where the sides and back portions are disconnected from the top's hair. This means placing short hair on the sides and back, along with little or a non-tapered interface and with much more length on top.
An undercut hairstyle serves as the base for any cut you desire but works great for the trending blunt cut, as it allows the hair to lay flat while maintaining the body and volume, all done with a minimalist styling approach.
Now, done with all that, here we have the best undercut hairstyles for men with beards.
What Products To Use For An Undercut?
Men's products are a lot safer these days than they used to be. To maintain a mean undercut style, you can use a water-based pomade or a styling mousse. The pomade gives a high hold to your hair and provides extra shine as well. The styling mousse or cream will aid in styling your hair easily.
Besides the pomade or styling mousse, you can use other products no matter what hairstyle you are sporting, depending on the type of hair you have. Here is a list of the few best hair products for men that are totally safe for you to use.
Fiber
Clay
Gel
Hairspray
Paste
Claymation
What Products To Use For The Perfect Beard?
Maintaining a beard might be hard work but it's quite worth it. Many men will agree with that. So to take care of the beard you must use some oils that will make the beard stronger and softer. Some of these oils are:
Argan Oil
Jojoba Oil
Coconut Oil
Castor Oil
Vitamin E Oil
Use a quality beard comb for your precious beard. You could also use the beard shampoo and soap that are easily available in the supermarket. Just make sure the products that you use are of rich quality.
Stylish Undercut Fade Hairstyle With Beard
Slicked Back Undercut with Fade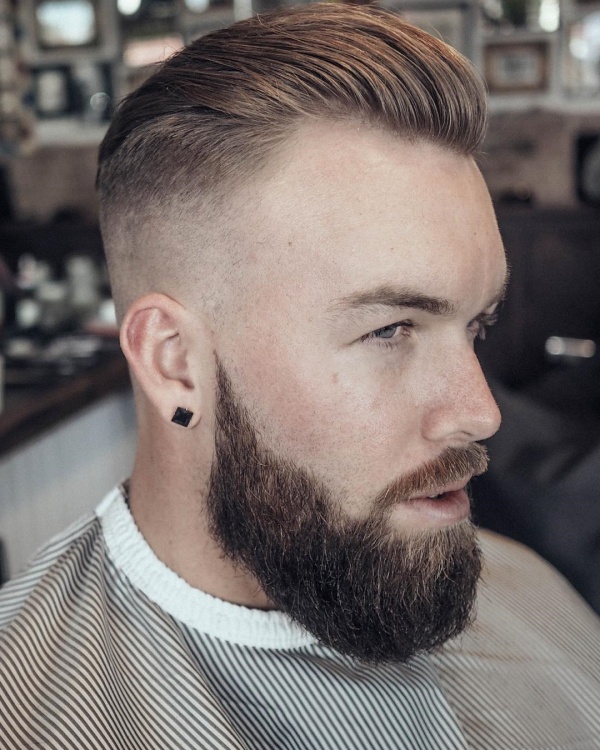 Image Source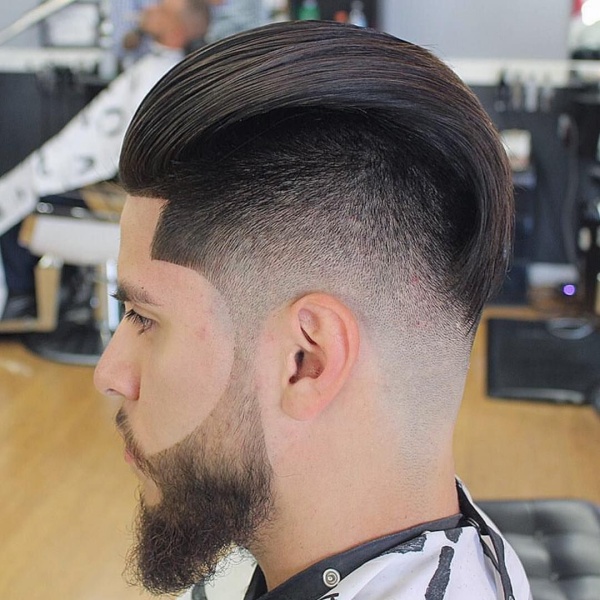 Image Source
A slicked back undercut is a very popular form of men's haircut where the sides of the hair are first shaved off, while the topmost part of the hair is kept longer and brushed back gradually. For achieving the perfect fade, you need to place medium to long hair on the top while shorter on the sides. The faded hairstyle's best thing remains that the way it gets created shows an illusion of a silhouette that is placed underneath for contrast. This would help to fetch the entire attention to your fresh hairstyle.
Undercut with Ducktail Beard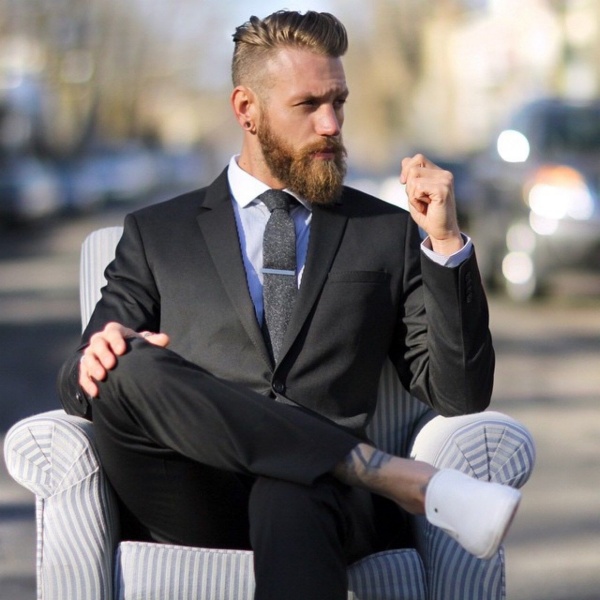 Image Source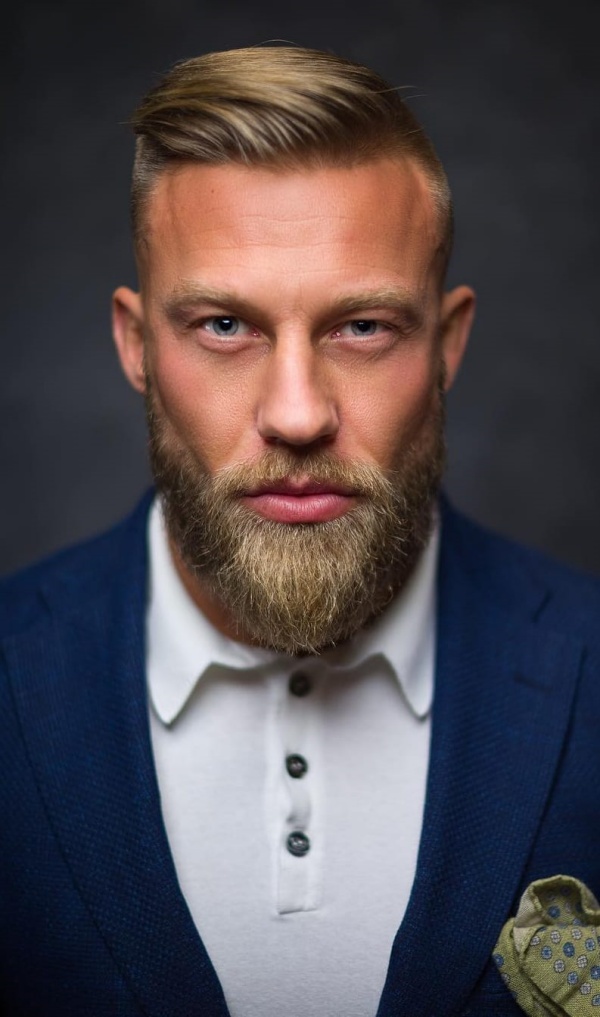 Image Source
A ducktail beard is a fascinating one due to its pointed style and shape. The ducktail beard looks elegant and stylish, and when paired with an undercut style of beard, adds a layer of enhancement to the face. The pointed hooks of the ducktail beard make it work like no other style of beard. Besides, the beard looks ravishing, is easy to maintain, and confines the look with natural polish and boldness. So, while opting for a style that represents the urban-chic suave style, try this one. You are welcome.
Undercut with Full Beard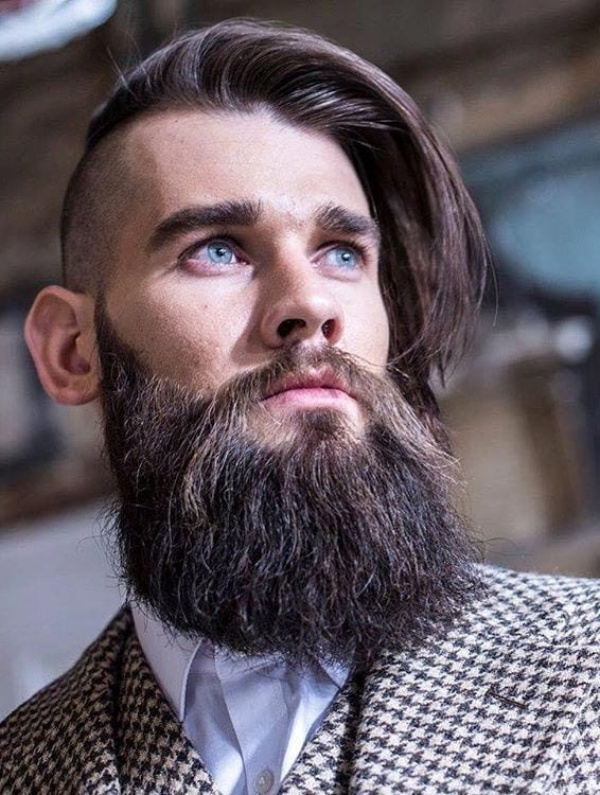 Image Source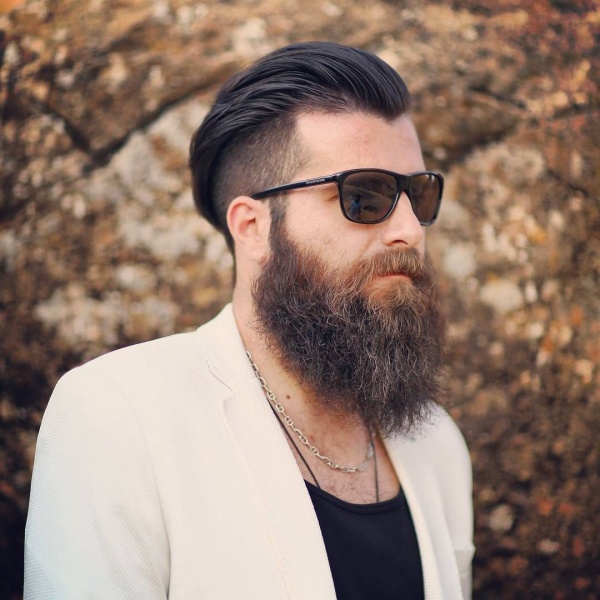 Image Source
Try this one from the list of undercut hairstyles with beard to grab everyone's attention and eyeballs. An undercut style with a full beard appears to be the coolest and is promising as it sounds. Men, who are known for their immense love for their beard, can attempt to create this style without hurting or altering an inch with your beard style. The hair placed on the sides and back should be trimmed short like a buzz cut or kept one or half an inch long. With all set and done, welcome your revamped self in the mirror.
Pompadour Undercut with Beard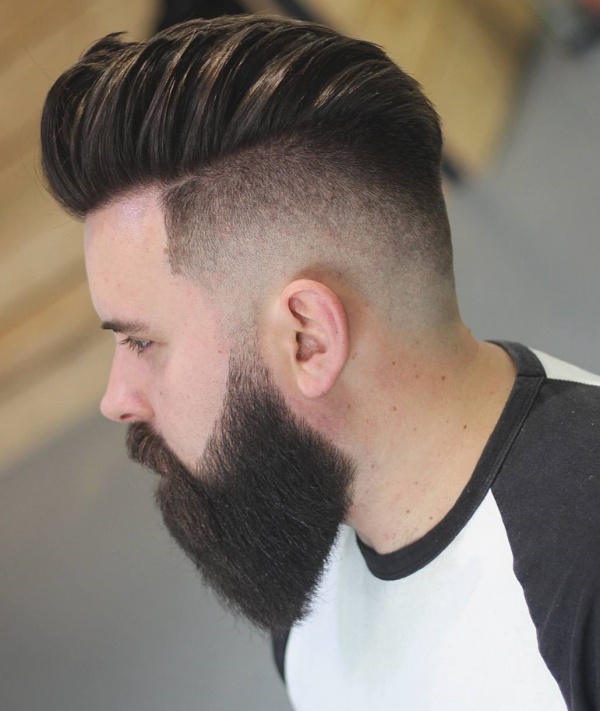 Image Source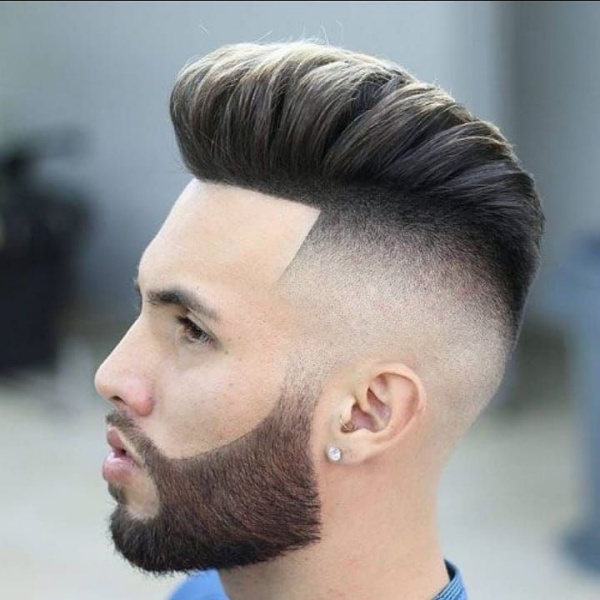 Image Source
The Pompadour undercut is one of the most sophisticated styles for a man to follow. The fades' sides of the hairdo ensure an impactful appearance in the most enhanced way. A sudden shift in length from the clipped sides to the heavy and voluminous top strives to create a stronger style statement.
The style also ensures versatility, which further means that you don't need to worry much about your hair's styling quotient. The longer hair on top looks good and neat when falling over the shorter sides. So, neatness with beauty is the key here.
Man Bun With Undercut And Beard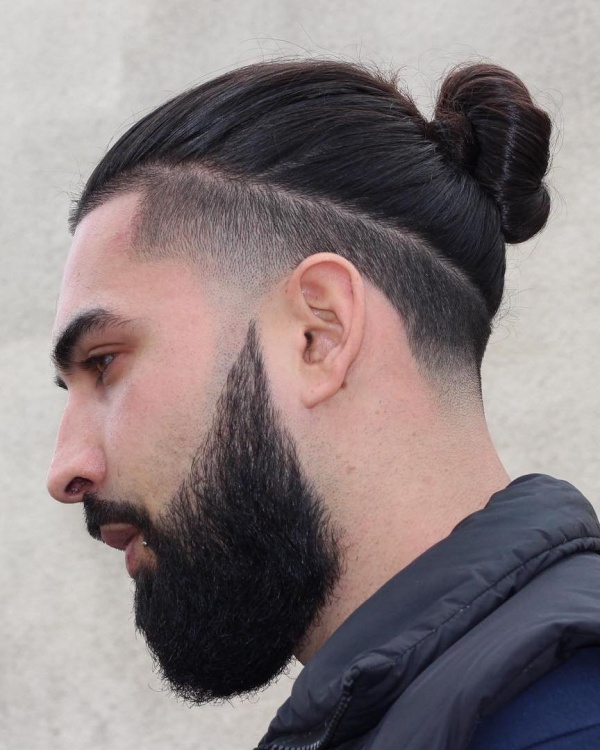 Image Source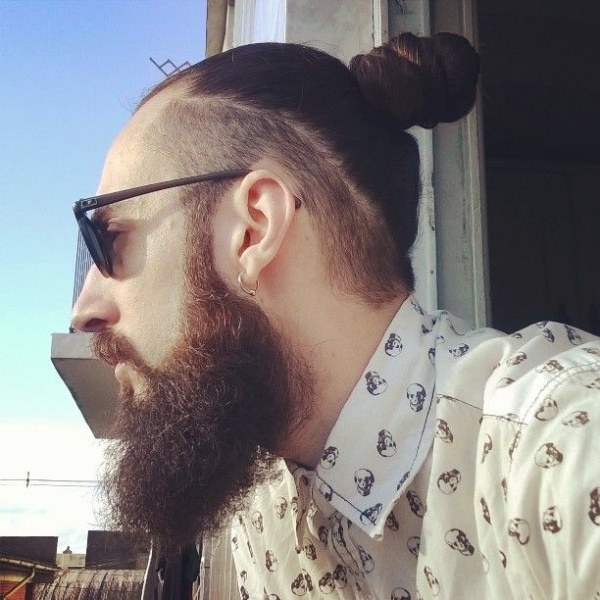 Image Source
Contemporary men would love to flaunt their man-buns. In this style, the top knot consists of a smaller bun made up of hair, formed not at the crown but exactly at the top of the head. This top knot is an ideal look for those who consider the man-bun with a little short of a bob.
The combination of a man-bun with an undercut enables you to keep the sides and back with low-maintenance while devoting the entire attention to the bun placed on the top. Growing a long beard would make the look appear more manly.
Undercut Hairstyle with Stubble

Image Source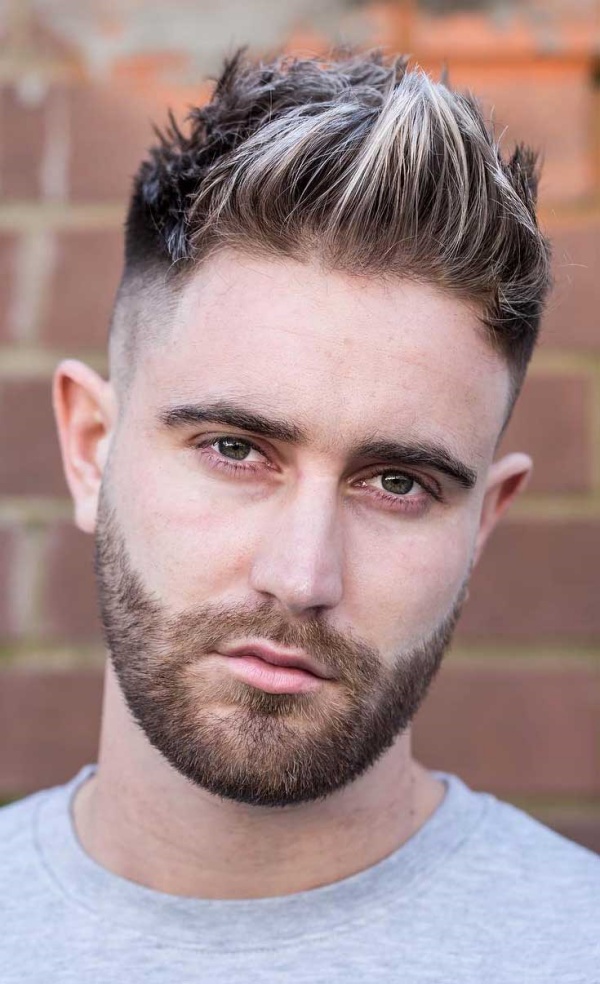 Image Source
If you are hoping for something that would represent the boyish charm well, try the undercut with stubble style from the list of undercut hairstyles with beard. Honestly, a stubble looks best with an undercut hairdo. Besides, the combination of stubble with a side-part undercut hairstyle looks ravishing on men. Remember to keep the hair on the sides and back an inch longer for the hotness to reckon. That quite eases the styling quotient. Do we get to see the latest click?
Comb Over Undercut with Beard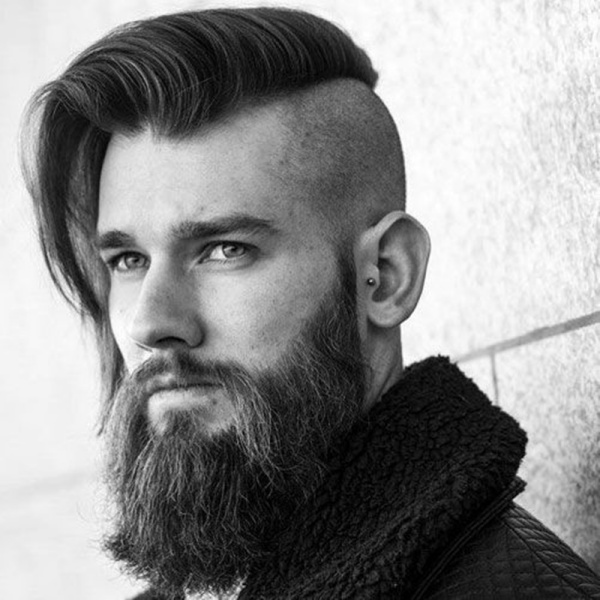 Image Source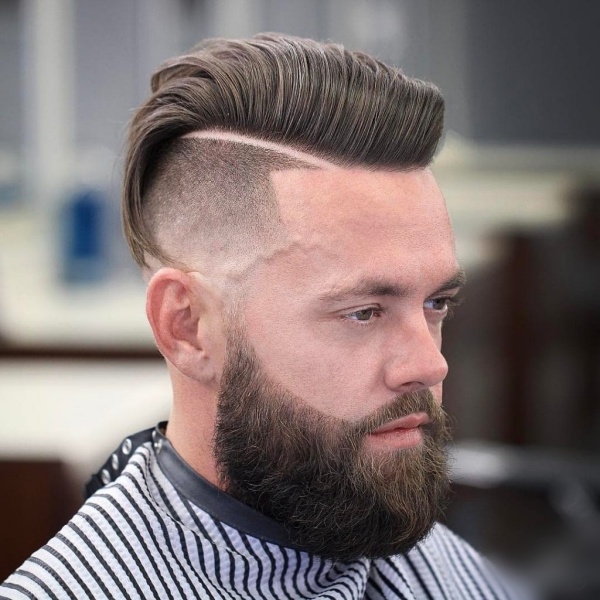 Image Source
The comb-over undercut with a beard is a natural style, so you need to work less on its maintenance. For a comb-over hairdo, ask your stylist to start with your hair parting on one side. You have the choice to ask for a comb over fade, where the sides get tapered, and the hair placed on the top is long. However, for a more conservative and office-safe approach, the shorter sides, with a comparatively longer top, look best. The choice is yours, so play it well.
Mohawk Undercut with Beard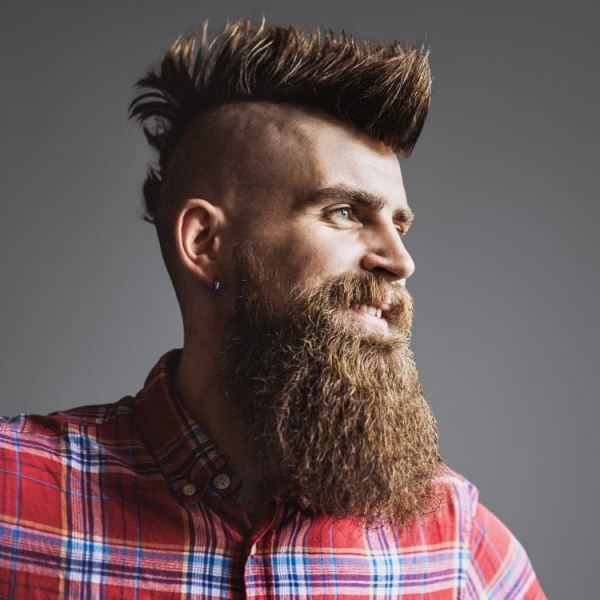 Image Source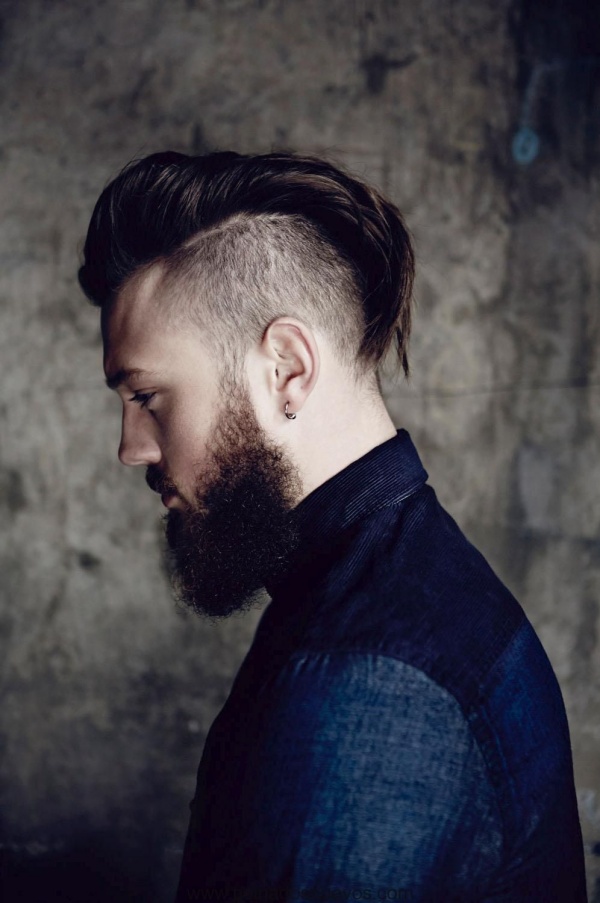 Image Source
A mohawk seems like a revival of a haircut for men. Initially, the mohawk style was meant for the rebellious or the punks. These days, contemporary men have adopted the style, and have made it much trendy and mainstream. Besides, a mohawk with an undercut and a beard look much more enhancing, on-point, and perfect to suit both the formal and official look. So, want to try this? Make sure to texture it well with a styling gel and a comb.
Undercut with Messy Beard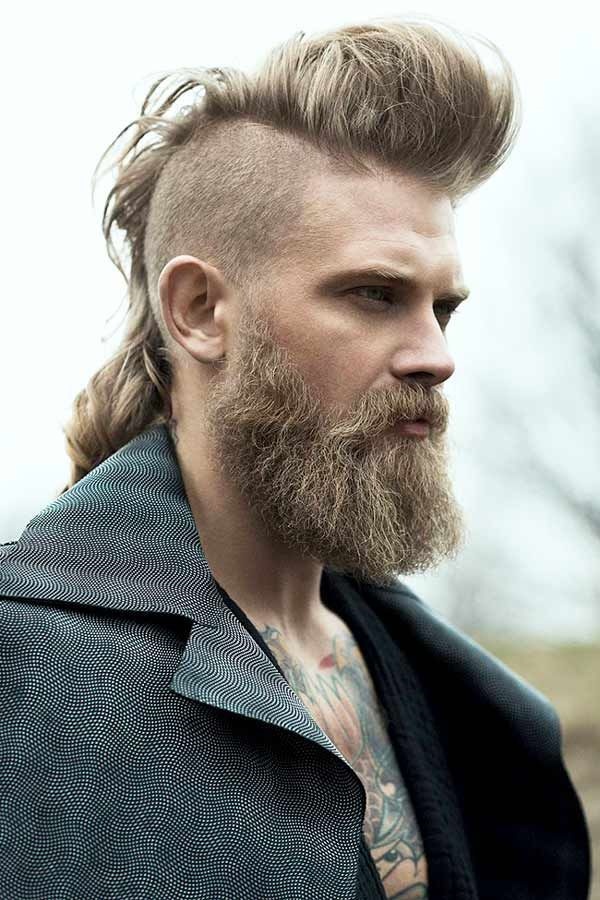 Image Source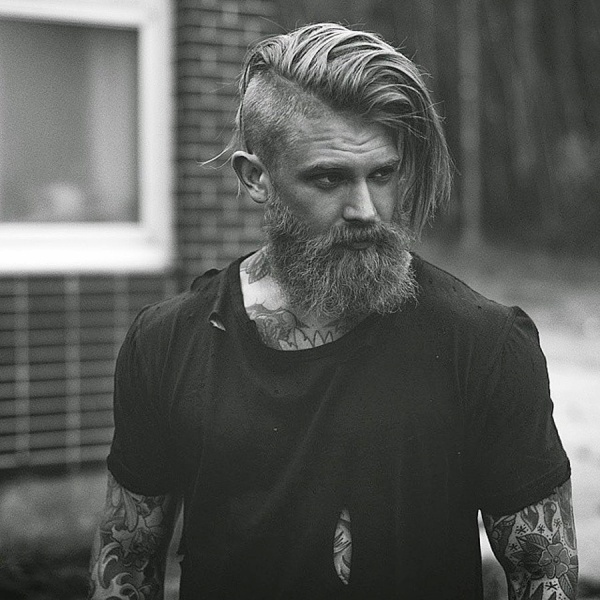 Image Source
The undercut and messy beard style involve the least maintenance, so became everyone's favorite from the list of undercut hairstyles with beard. A messy beard doesn't need anything except for trimming at intervals. When paired with the undercut hairdo, the overall style represents the quintessential 'bad-boy' look. That is the way how you carry an edgy look.
Side Swept Undercut with Beard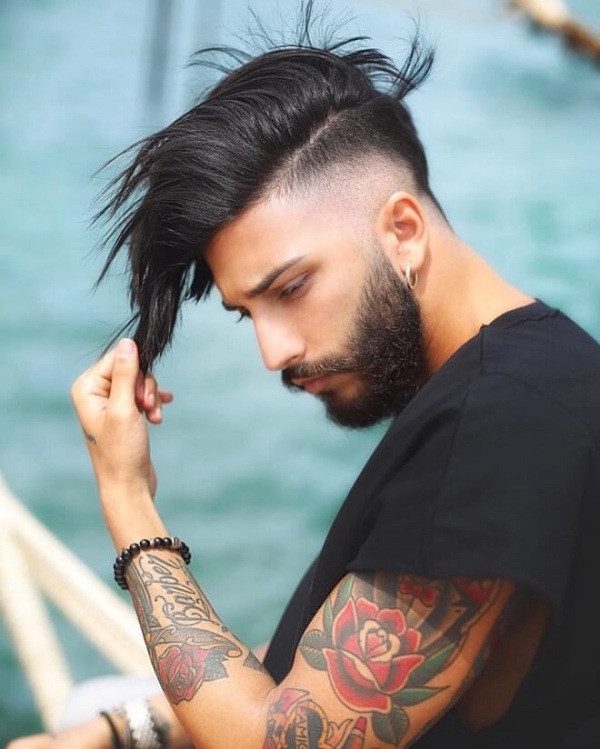 Image Source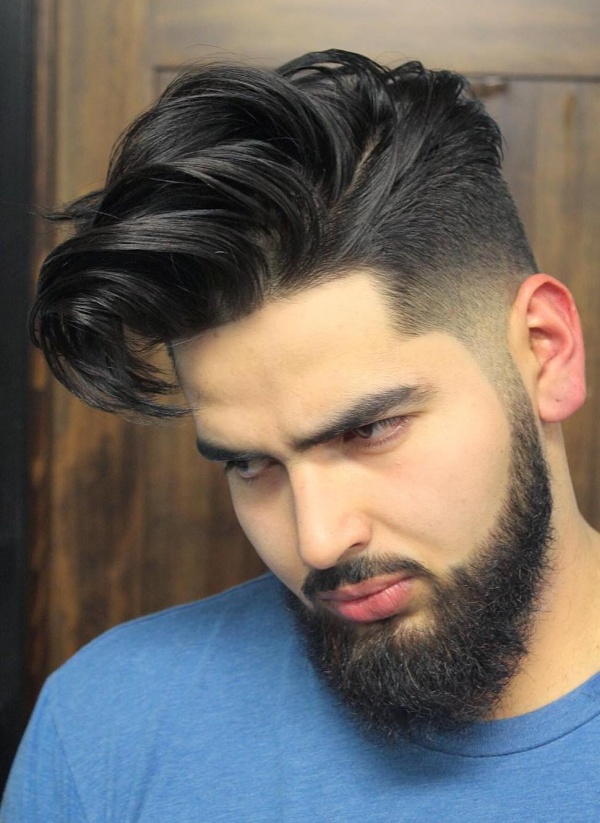 Image Source
A side-swept undercut hairdo looks immensely stunning but requires a lot of hard work to create. It would help if you had proper pomade and well-textured hair products. Use a cream, wax, or clay hair product to spread it evenly throughout the hair. This would give the hair its required shine and texture. Now, try to comb the entire hair to one side. Now, imagine this entire style with a beard. How was that feeling? You want to get it for sure, I know.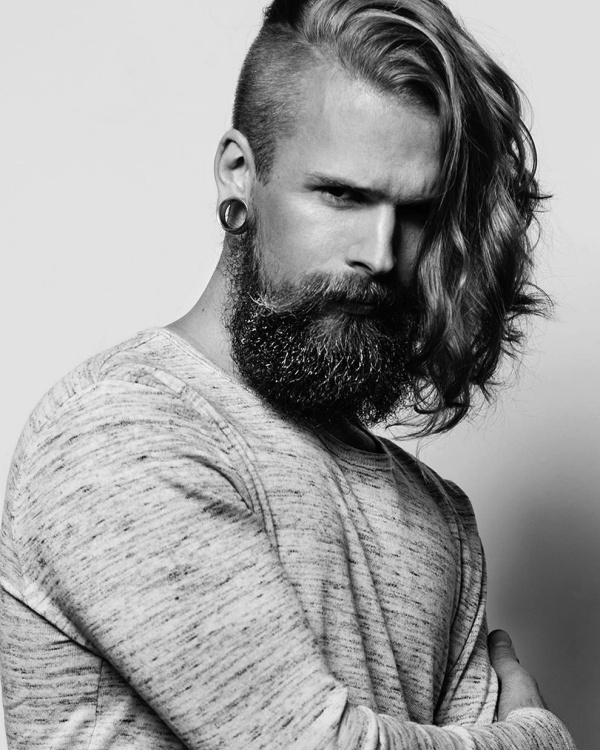 Image Source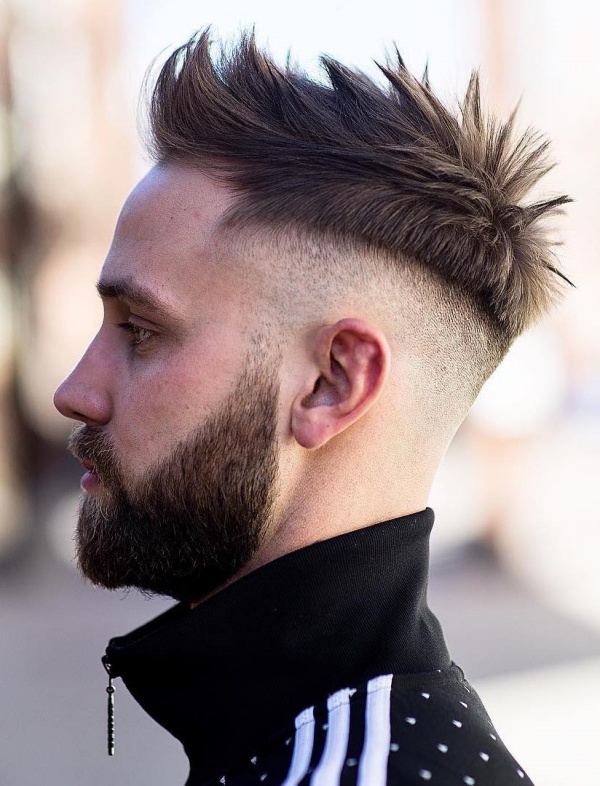 Image Source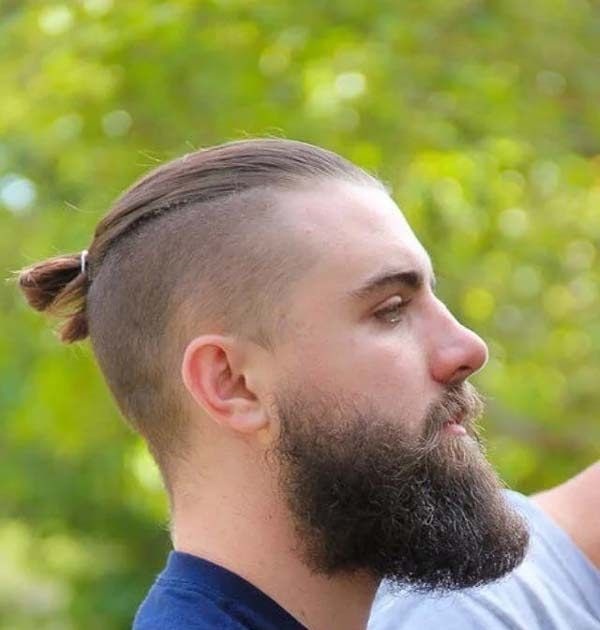 Image Source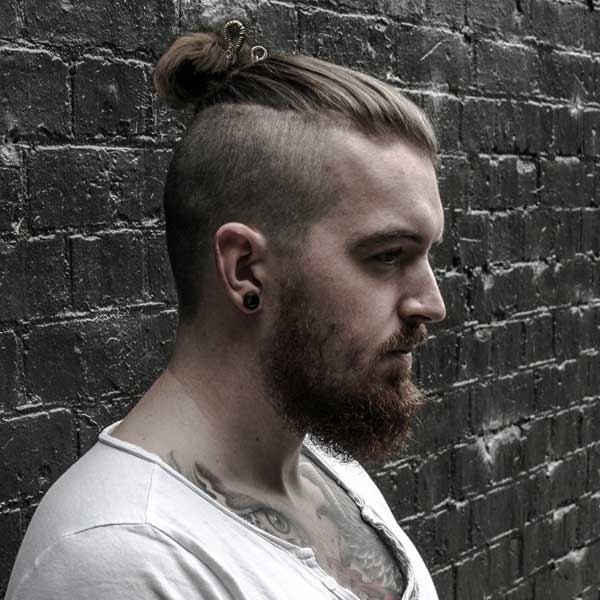 Image Source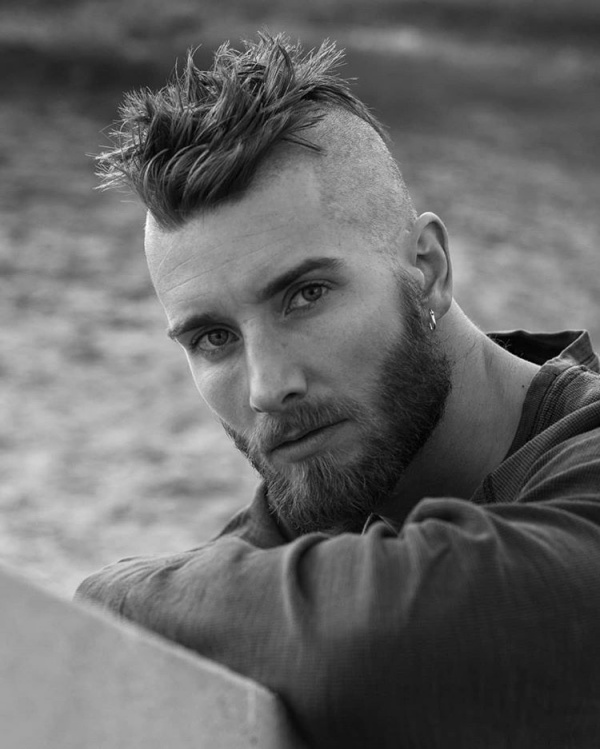 Image Source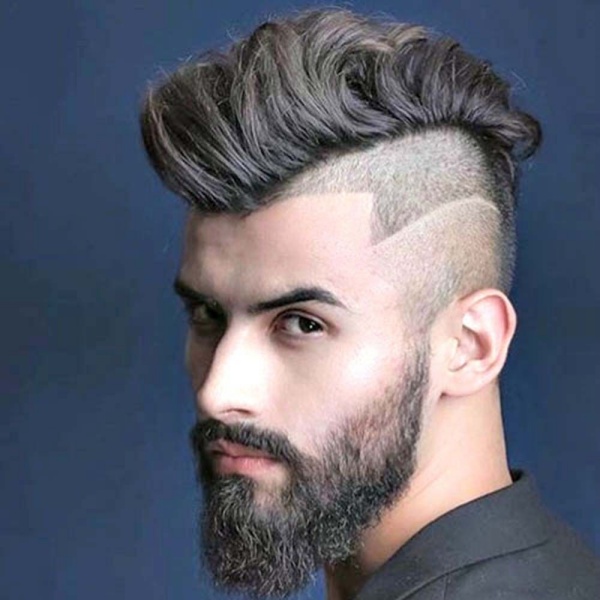 Image Source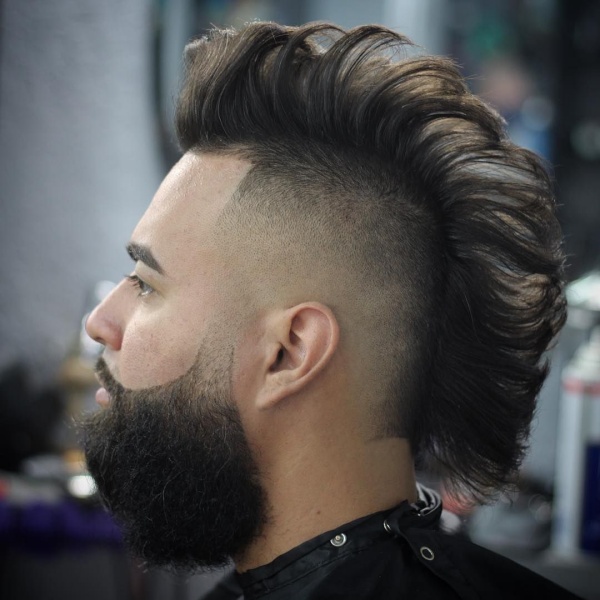 Image Source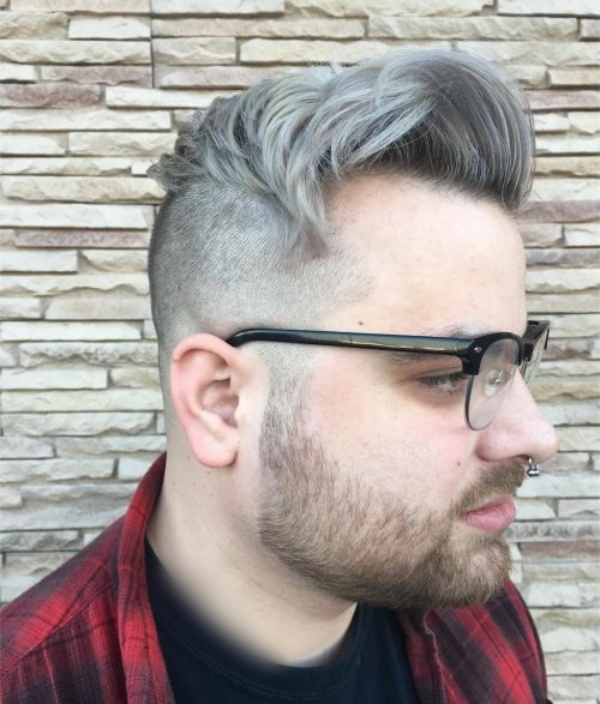 Image Source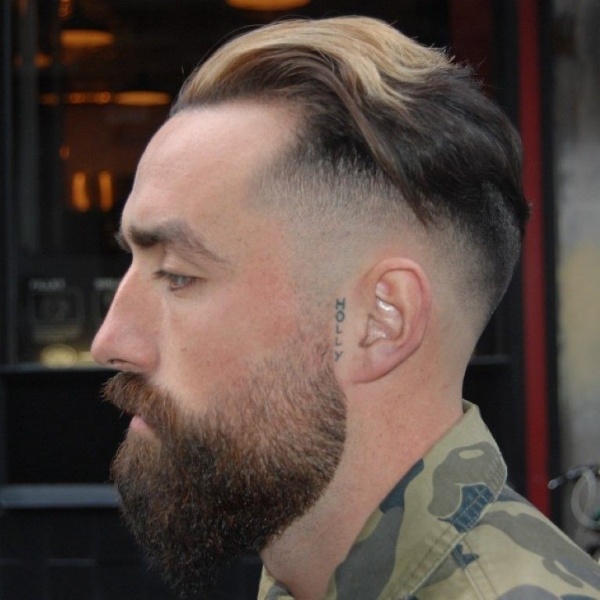 Image Source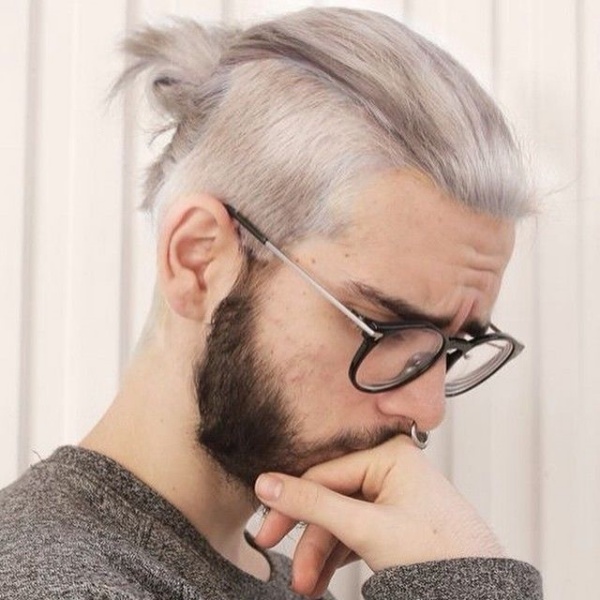 Image Source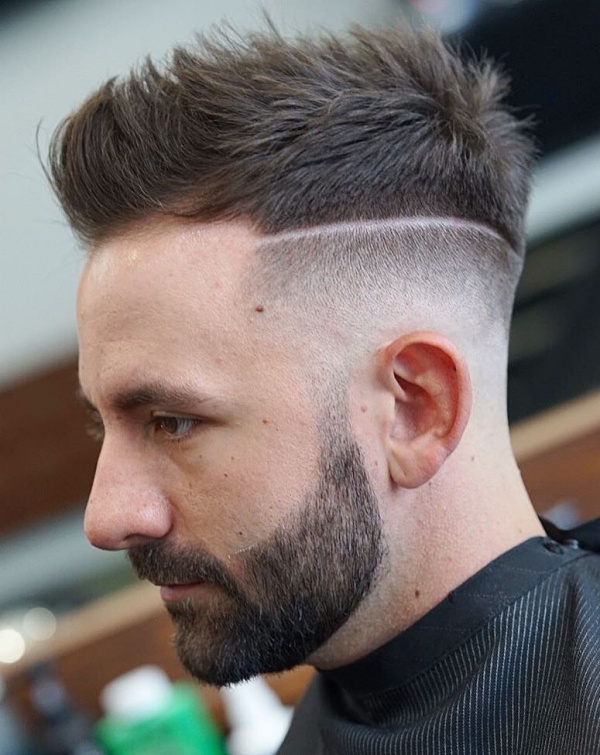 Image Source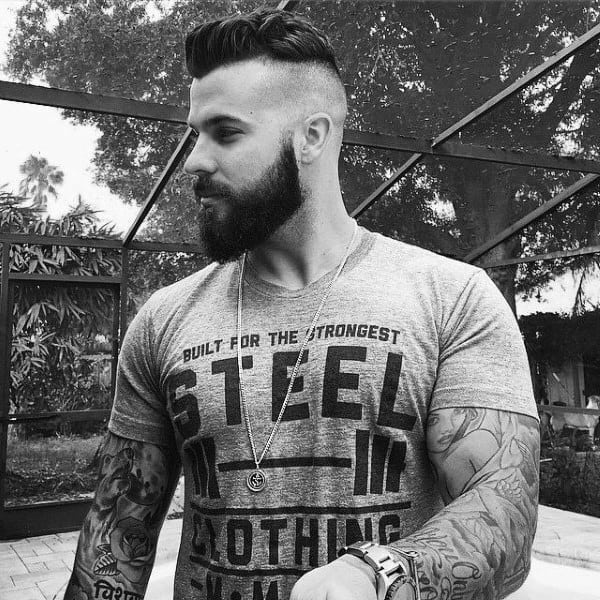 Image Source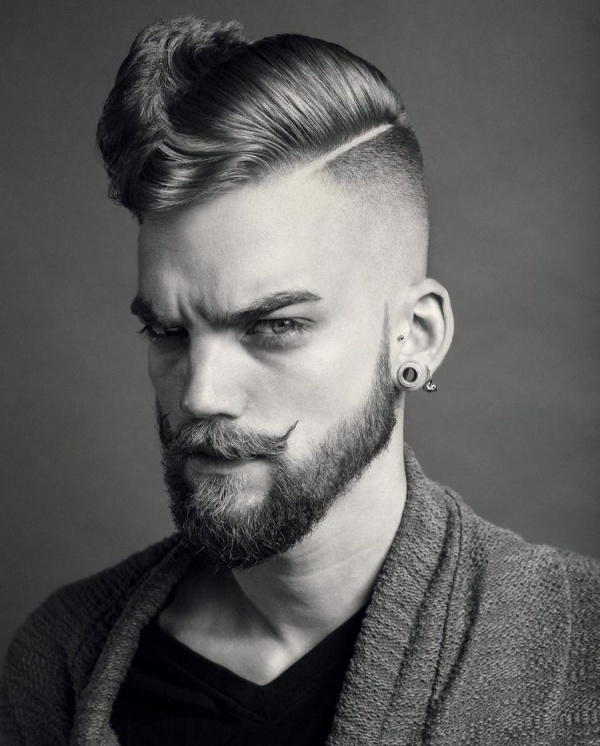 Image Source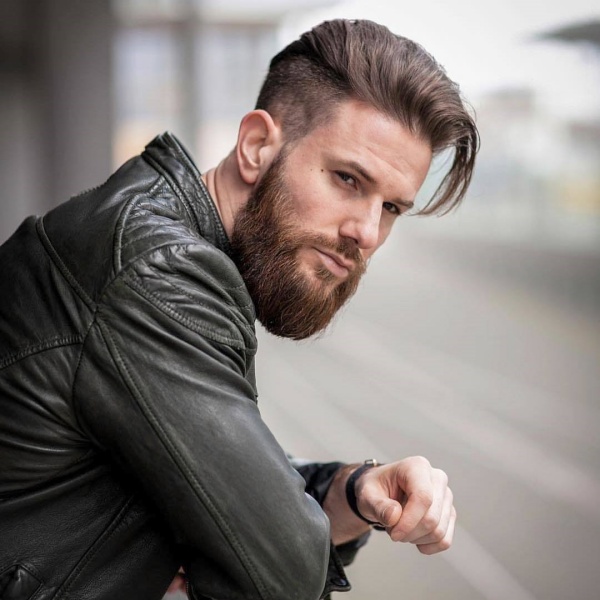 Image Source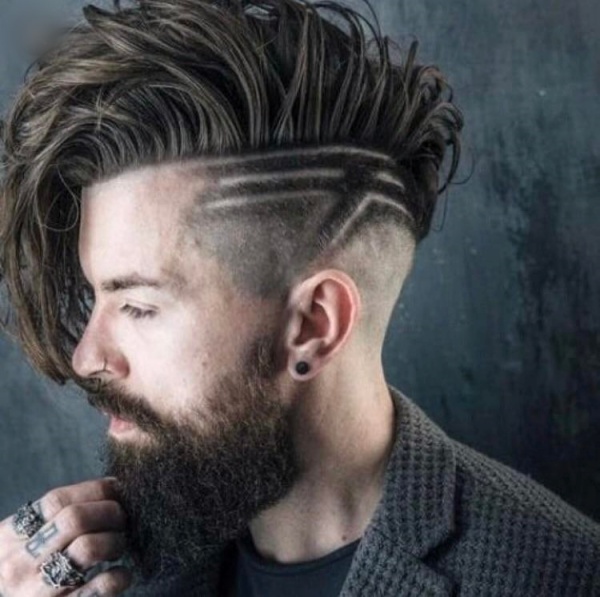 Image Source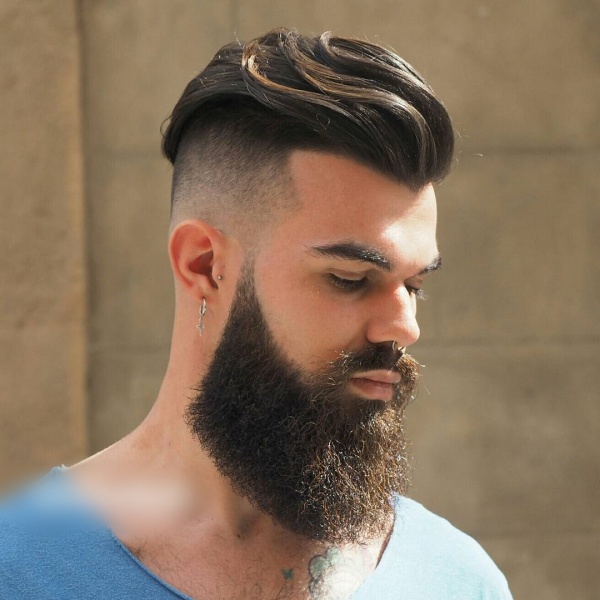 Image Source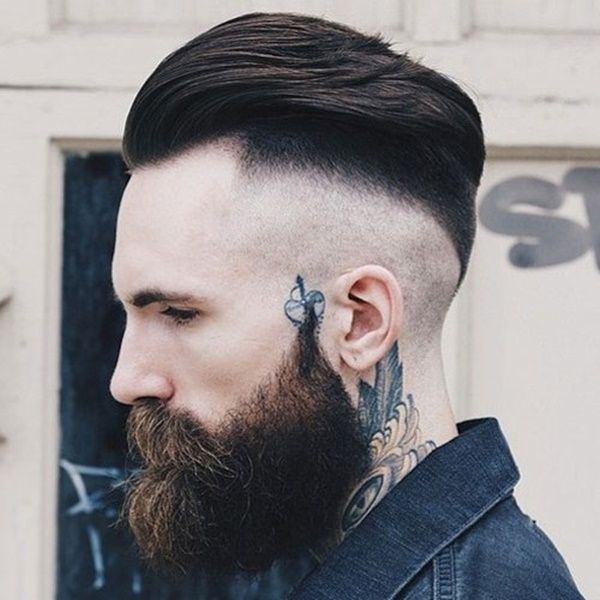 Image Source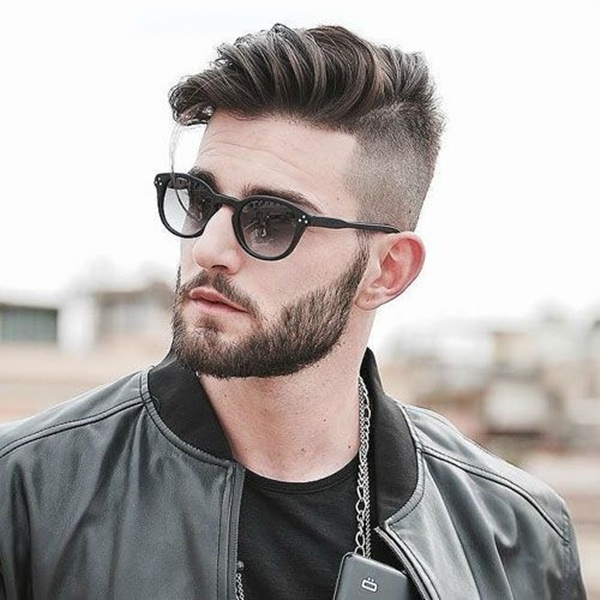 Image Source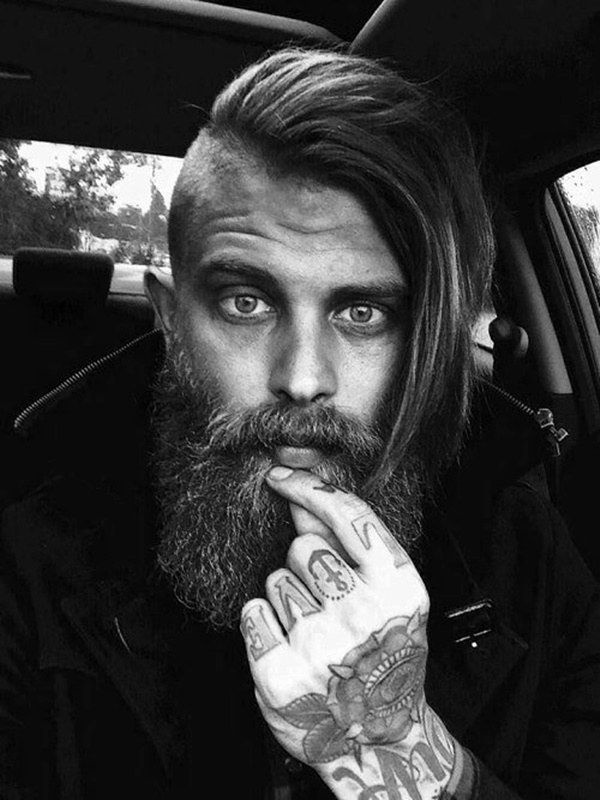 Image Source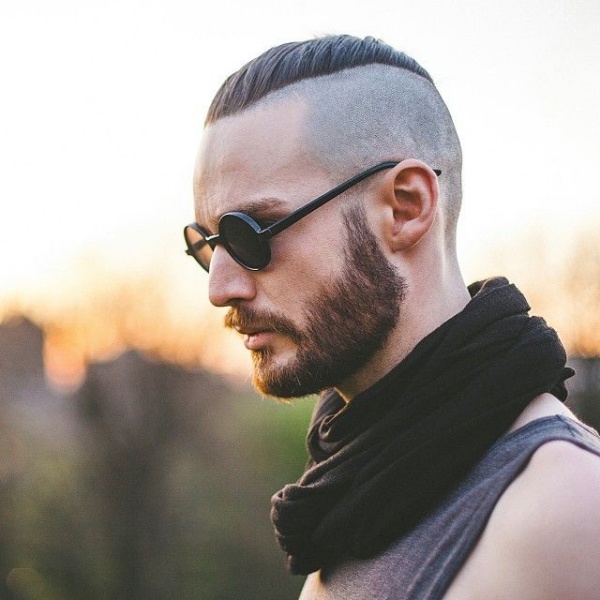 Image Source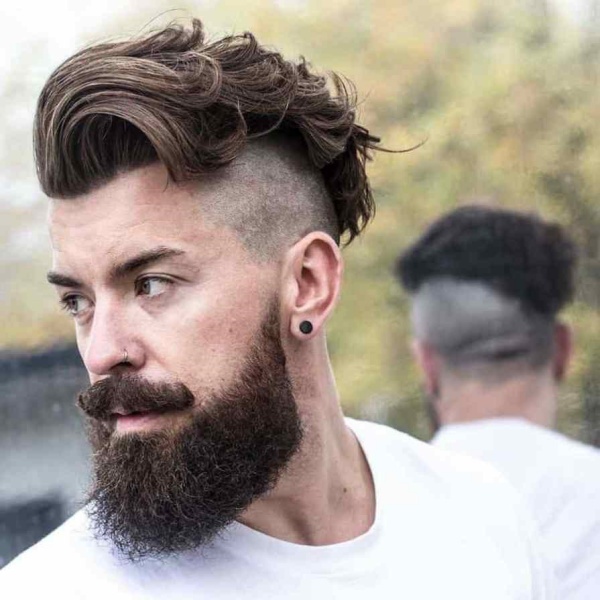 Image Source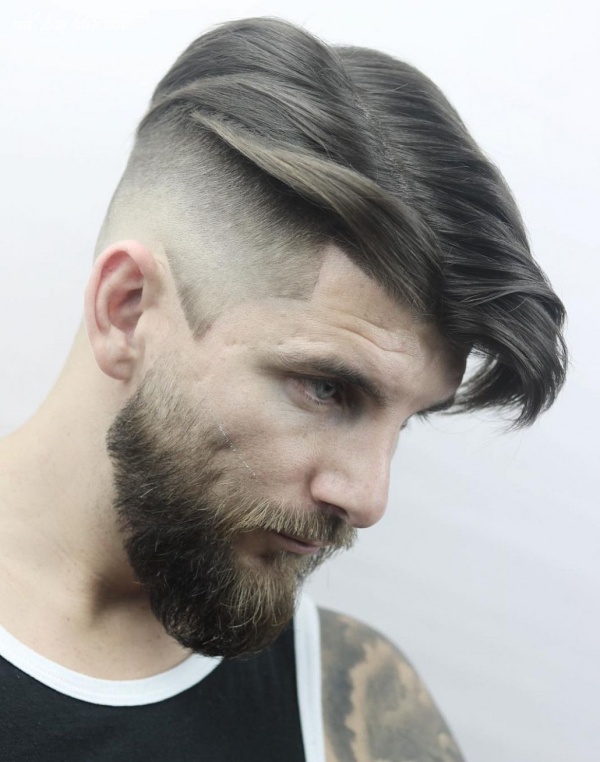 Image Source
Finally, we are done with the list of undercut hairstyles with beard. Till now, if you only have been thinking about getting this look, the list above seals it all. Pick your style, grab your styling products, and ask your stylist for one. Yes, it was that easy. Style is what you have, and fashion is the trend you follow. Well, it is ok, even if sometimes these both don't sync. The prime point remains in feeling fresh, looking good, and place the smile intact. Above all, stay healthy, and keep fit. A healthy heart and a happy face would be able to pull off all the hairdos.