All of you must have heard this – 'the first impression is the last impression.' Well, we all know that a person is judged from his appearance first, later comes the speculation of one's inner beauty. No matter how much you deny it, it is, in fact, the ultimate truth. So why not learn the correct ways to roll up your sleeves to make your appearance more effective.
If you are wondering that why are we talking about such minuscule thing then allow me to enlighten you. You never know that when you encounter with a personality like Sherlock Holmes and how he will judge you basis of shoes and watch that the person in front is wearing. So you see, you need to be perfect from your head to toe. And here comes the Correct Ways to Roll up Your Sleeves!
Learn The Correct Ways To Roll Up Your Sleeves

Some men like everything to be in a perfect way that includes the rolling of sleeves while some do it because they just like the way it looks. There are also some who roll up their sleeves to keep away from heat. While rolling up your sleeve is not much big of a deal it wouldn't do any harm if you roll it in a correct way. Or if not in a correct way then in some other way that will look fresh and sophisticated. Here are some techniques that you can use to roll up your sleeves in a stylish way.
The Casual
It is the traditional and classic method of rolling up the shirt sleeves. You just need to roll up your sleeves until the length of the sleeves is good enough for you. Unbutton both the buttons and fold the cuffs of your shirt upwards. Fold it carefully in such a way that you could see a perfect new end of the sleeves. Keep rolling it up until you reach the desired length.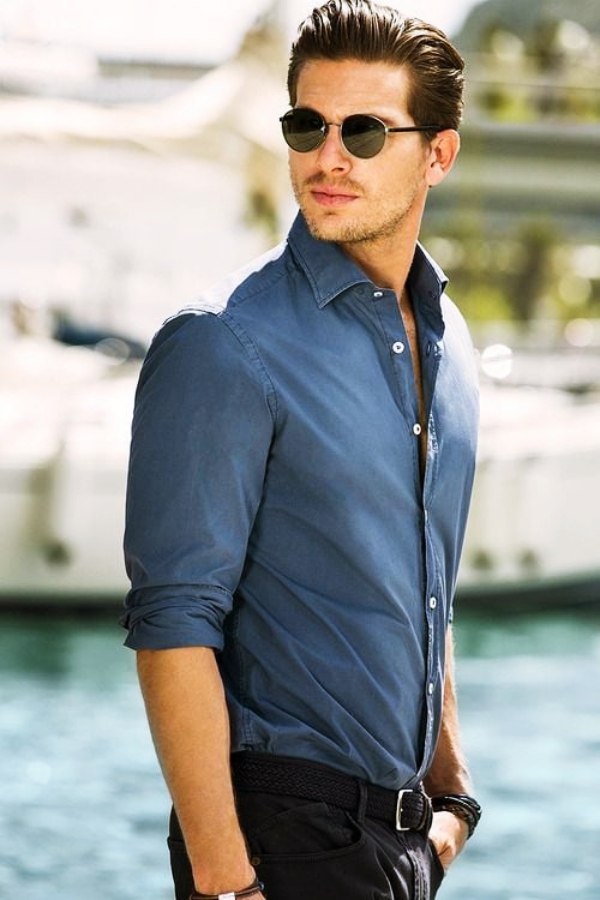 The Basic
I would suggest this method only if you are going in for some heavy labor and you don't want any stains on your shirt. The basic roll goes all the way above of your elbow.
Unbutton your shirt and flip the cover back.
Fold the cuff with a width that suits you.
Now keep folding it until the end of the sleeve almost touches your elbow or above it.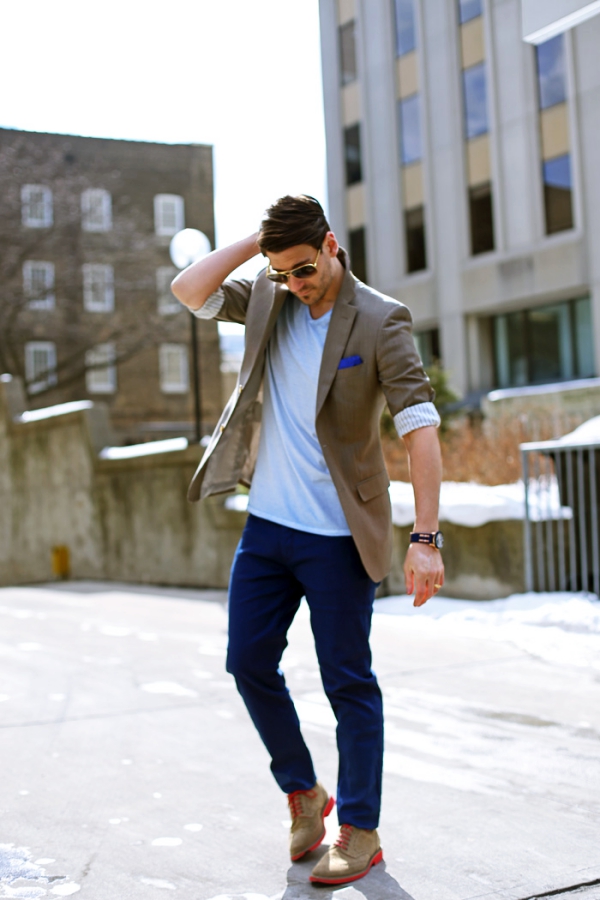 The Italian
The Italian method of rolling the shirt sleeves is also known as the J. Crew. The shirts having their inner side with some contrast colors are best suited for such method. Start with unbuttoning your sleeves. Fold the sleeves all the way up to your elbow or a one or two inch above that. Now fold the sleeve again in such way that the cuff is visible slightly. When it comes to formal dressing, you have to be absolute with these attire inspirations.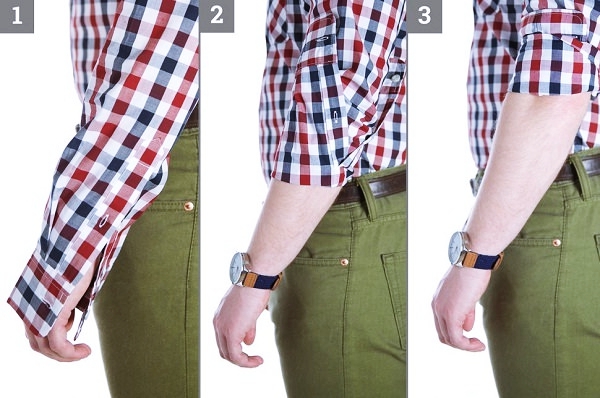 The Marine
The rolling of shirt sleeves has its origin that comes from the military men. This method is almost similar to the casual method but with just a slight difference. Instead of rolling up the sleeves in a casual carefree manner, here you will need to fold it with utmost care. Office approved work attires are right here. Grab the best inspirations and get on with the styles and statements.
Flatten out your sleeve after ironing it and lay it on a steady table.
Unbutton the sleeves and fold the cuff inside out with an appropriate width.
Straight out the cuff so that there are no wrinkles.
Fold this crisp cuff again 2 or 3 times and flatten it after every fold.
Repeat this until you get the length that you desire.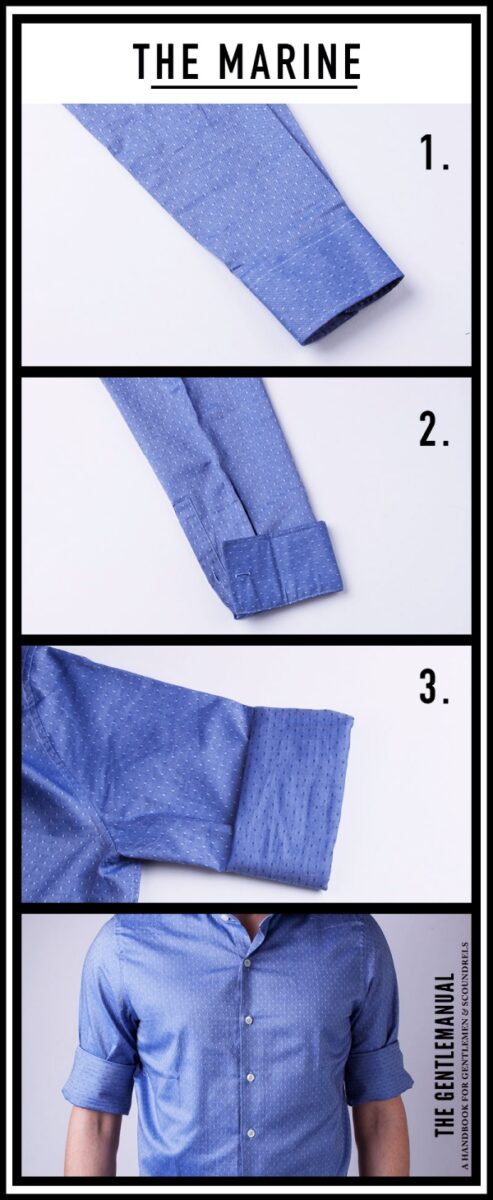 The Forearm Roll
This technique is quite easy and gives that casual look to your overall apparel. It consists of a simple band of sleeves that lies around the middle of your forearm. This type of roll looks great when you are wearing a sweater with a collared shirt. Straighten out your shirt sleeves from under the sweater and unbutton both the buttons. Flip the cuff back inside out and fold the sleeve again so that the cuff is hidden underneath it. Either tuck in the cuff neatly inside it or button it again.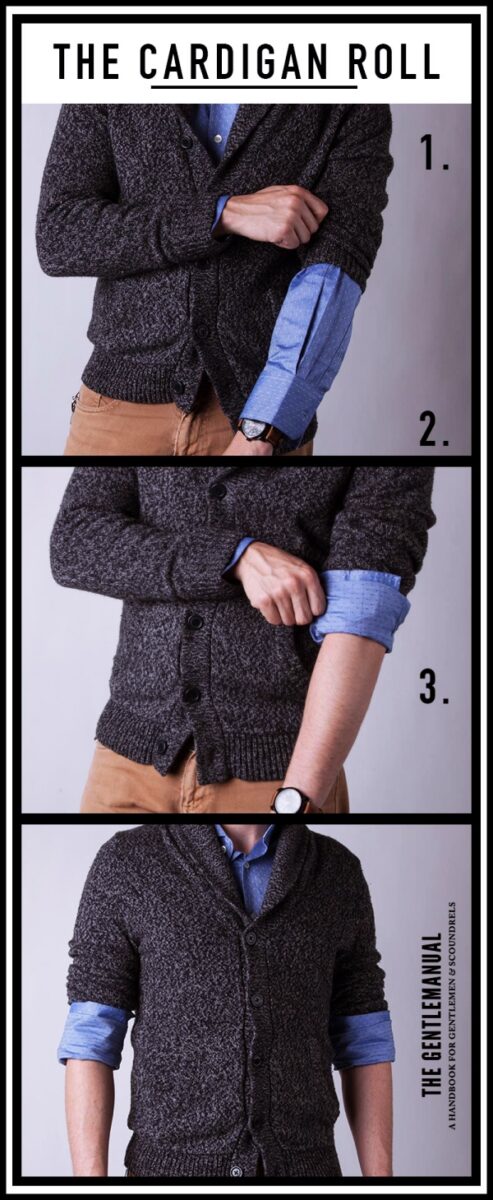 To sum it up, you might want to remember these few quick tips while rolling up your shirts. This trick or style is useful when you are carrying a sweater or a blazer layered over a shirt.
Roll your shirt with only a few inches of your wrist visible.
Make sure that the rolling of shirt sleeves doesn't make it look baggy on you.
The elbow must be covered unless it is some heavy work that you are going to do.
That was not much of a hard work now, was it? It was simple and easy to do. No matter what your reasons are for rolling up the shirt sleeves, you can look more dapper by using above techniques. So roll up your sleeves and get to the business, men!