They say, 'the difference between style and fashion is the quality and elegance that you carry along.' You always do not have to wear an Armani suit with Gucci shoes and Tag Heuer watch. A plain white shirt, black bottoms, trendy brown shoes and a cool suspender, doesn't this also get a stylish man on the frontier? *Wink*… I know you have got the idea behind A Gentleman's Guide about Suspenders completely, and you know where this is leading too. My friends, if you were under the impression that suspenders are long gone back to the golden age of England taking a transformation, then you are quite mistaken. Every old fashion is coming back into trend slowly but steadily, and suspenders is one of them. And guess what, people do pay attention to all that you are wearing and how you are wearing'em!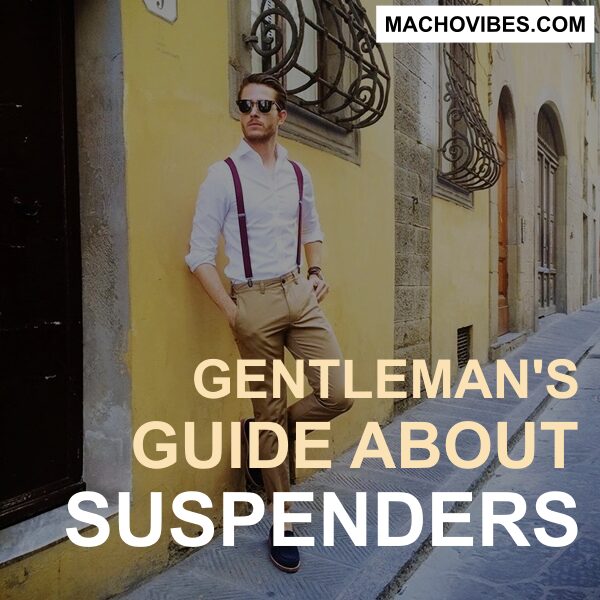 A Gentleman's Guide About Suspenders
The Evolution Of These Suspender Belts
Will you believe it if I told you that these fashionable belts have been in vogue for the past 300 years? Well, yes! They were first invented by Albert Thurston in the year, 1820. The need for this was felt because, during that century, the trousers were of the high cut fashion. Then, this accessory went through various name changes. From galluses to uniform belts, and then finally suspenders in the year 1938, it was surveyed that about 60% American Men chose this as a mandate accessory for comfort and as a style statement too.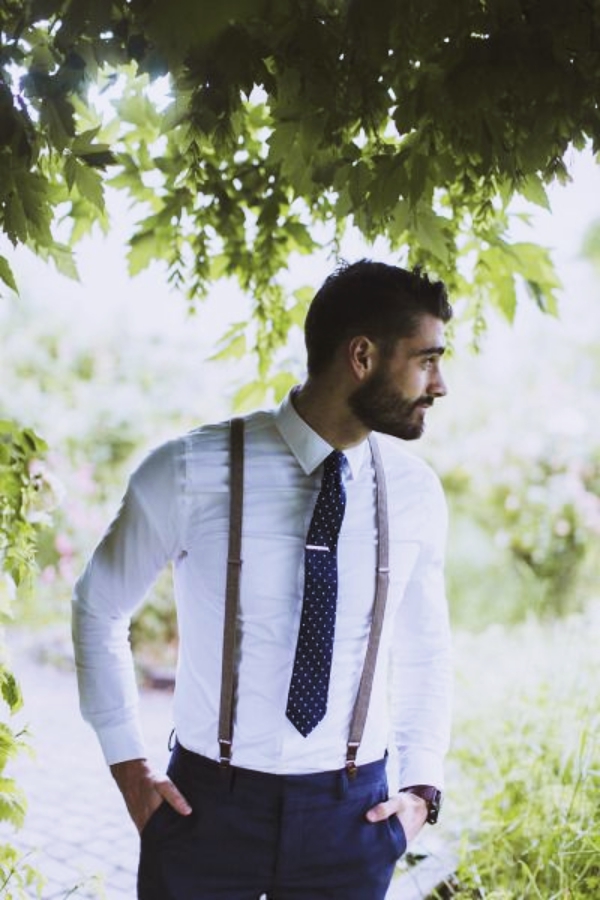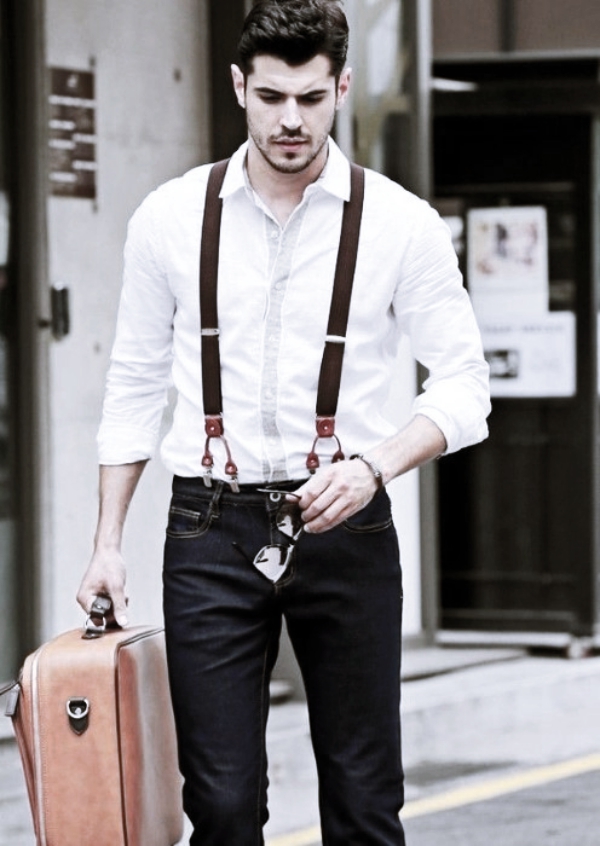 Ideas To Carry Off Your Suspender In Utmost Fad
Now that you are all excited to carry these off for your next meeting or a casual outing, confused as to how to style it right? Well, aren't we the best buddies already because I can just read your mind instantly *hand shake*.. so, here we bring to you some cool ideas of styling these suspenders in the trendiest way –
If you do not like to choose bold colours and would like to keep it low when it comes to shades, then this is the best way to choose your suspenders. Select the same colour of your bow and the suspender belt. This will automatically enhance the look and you do not need to do anything else. Talking about a formal event or a business meeting, a blazer is a must have and cannot be replaced when sophistication is in demand.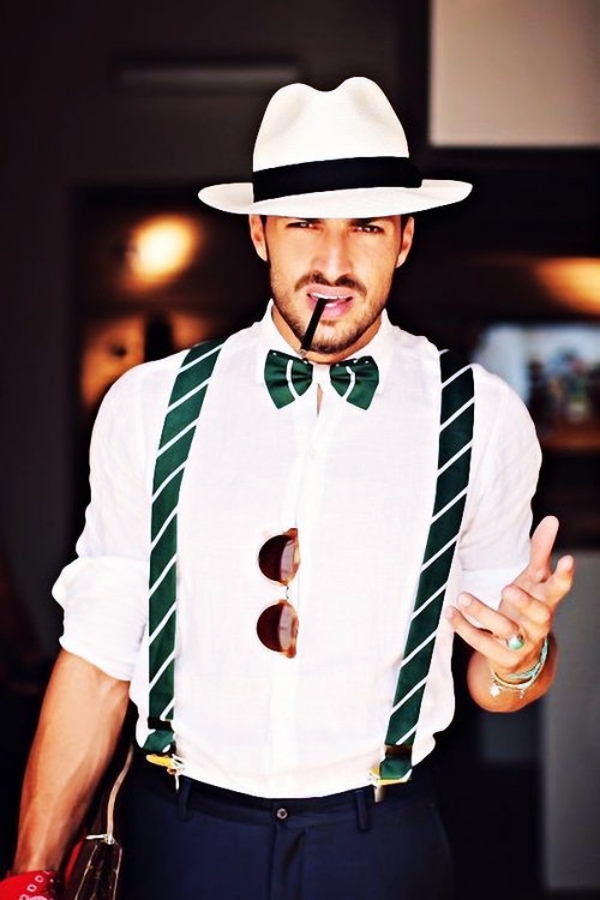 Go For The Cliché Stripes Or Prints For Those Meeting Days
You cannot pair up the suspenders with other accessories because you have to run into an important meeting with your boards, then who said you will have to ditch the suspender belts completely? You can elegantly choose the basics of suspender belts. The best part about these is that they look good with all basic office wear colours.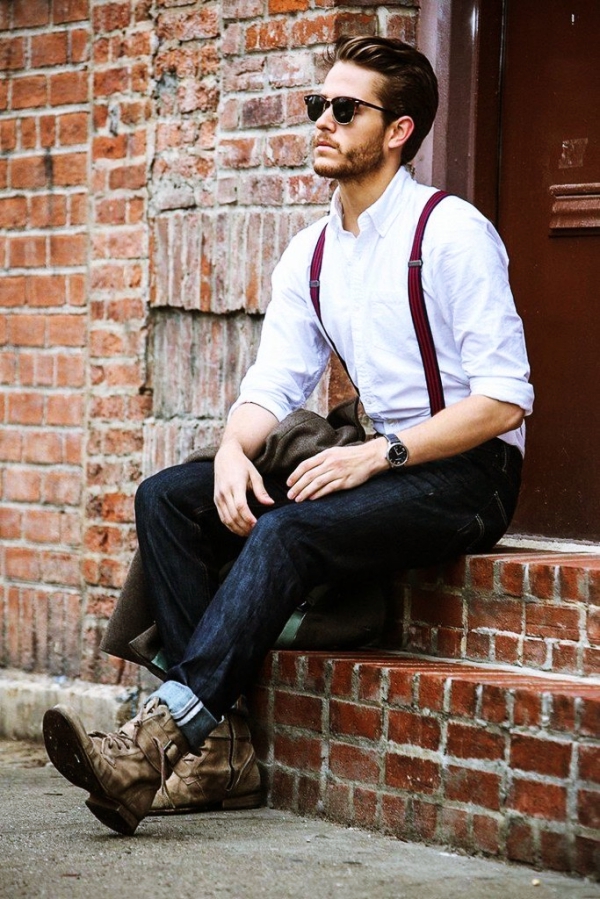 Choose The Basic Dark Colour For Under The Coat
Want to pair these classy belts even with a classy suit and why compromise when being fashionable yet professional is so easy nowadays? Then, choose the dark colours like black, brown or blue and wear it over the shirt and under the blazer. That's it! Trust me, you do not need to do anything else. With these suspenders, you can ditch your tie as well.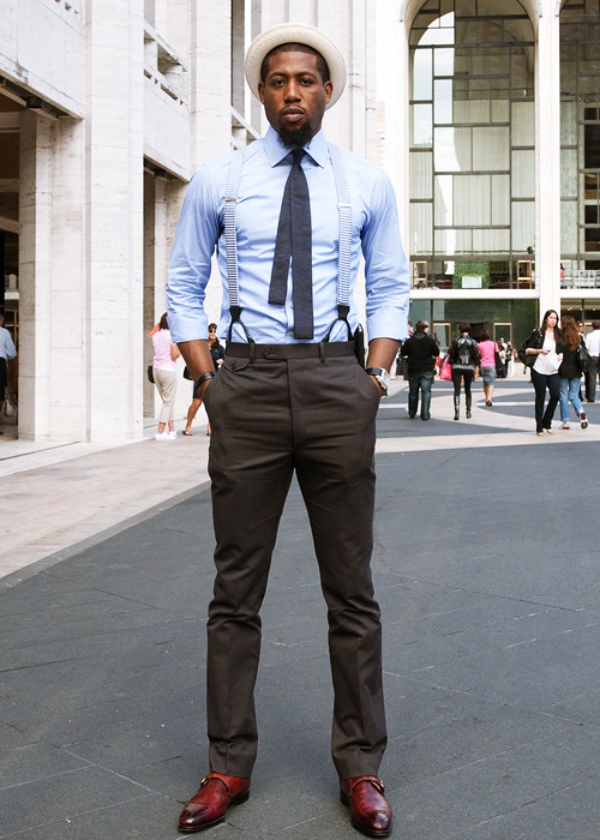 Over The Vest – Vintage Style
For this style, you will have to choose the thin suspenders. Wear a plain shirt and a vest over it. Now, wear the suspenders over it and you are all set to walk in the vintage look. One thing you have to be careful about in this style is the colour combination. You cannot go complete contrast.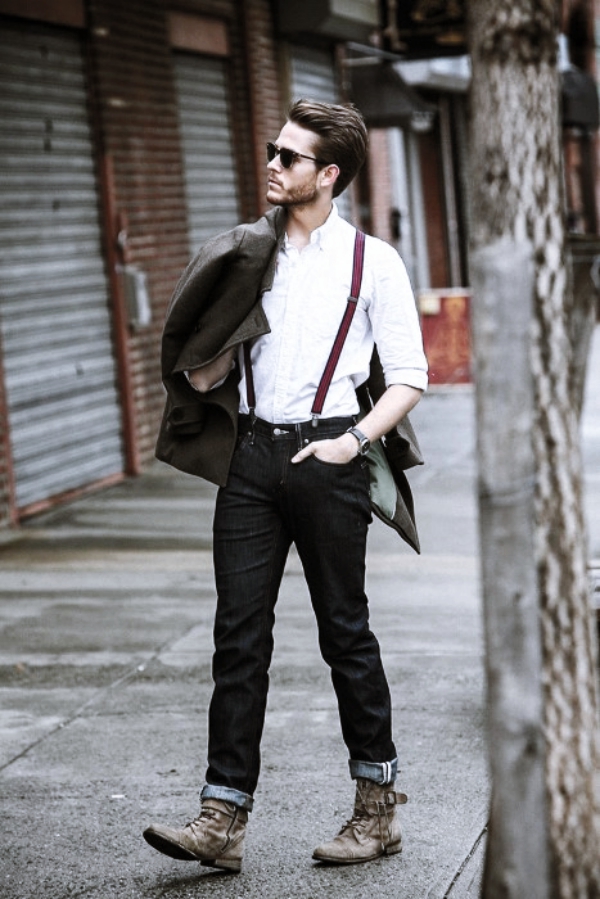 Which Type To Choose?
It can be completely bewildering to select the perfect type of suspender for yourself, especially when you are new to this style. Here is a quick guide to the most common three suspender styles that are ruling the markets –
The Clip – Ons: They have finger clips that are about ½ inch wide and they have to be clipped on the trousers. The quality of clips vary and the durability and reliability of the belt also highly depends on the quality. These are the easiest belts to use.
Buttons: They are the traditional looks and thus are generally used for all the formal occasions. They look like rabbit ears and they have fabric ends. These belts are also known as braces.
Belt Attachments: They are the casual suspenders and bring in a trendier look to the attire. They are generally wide in width and are quite reliable as they have clip belts at the bottom. They are also easy to use as you can either slide them through your belt loops of wear it as normal suspenders.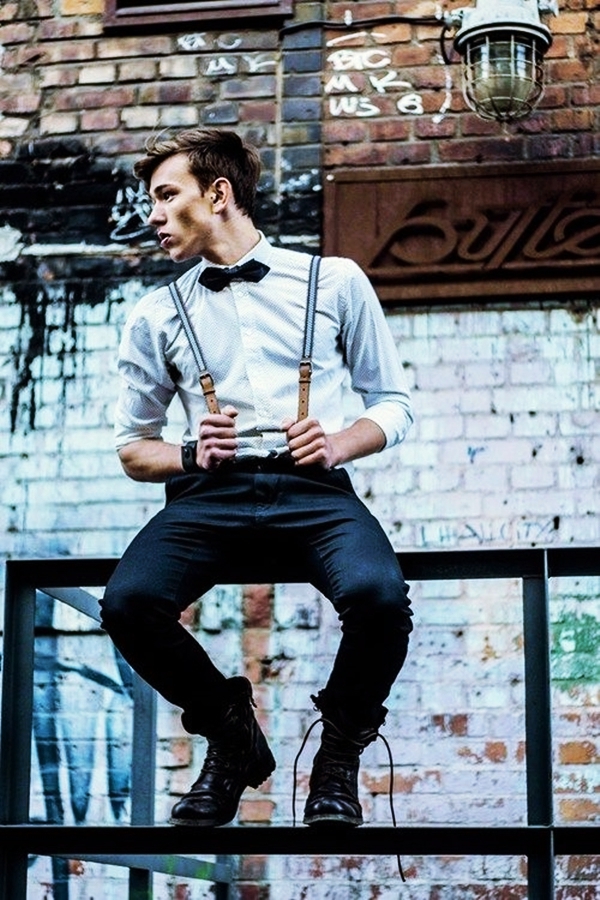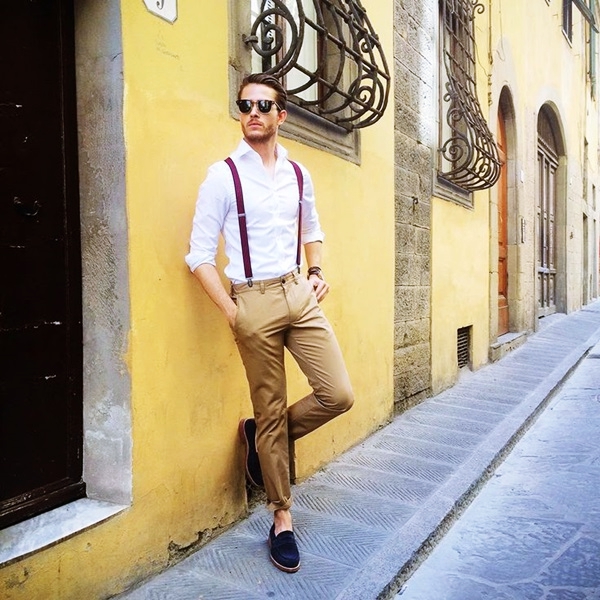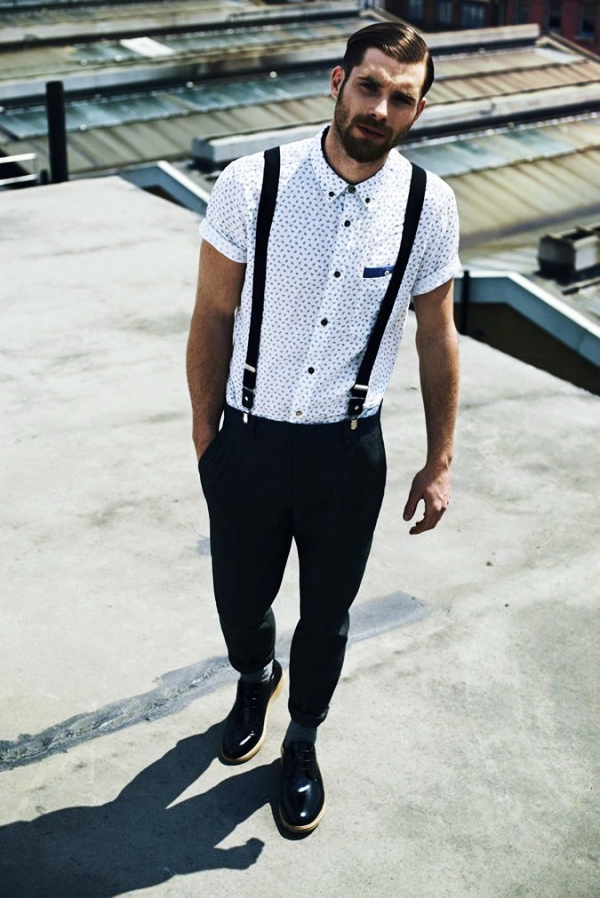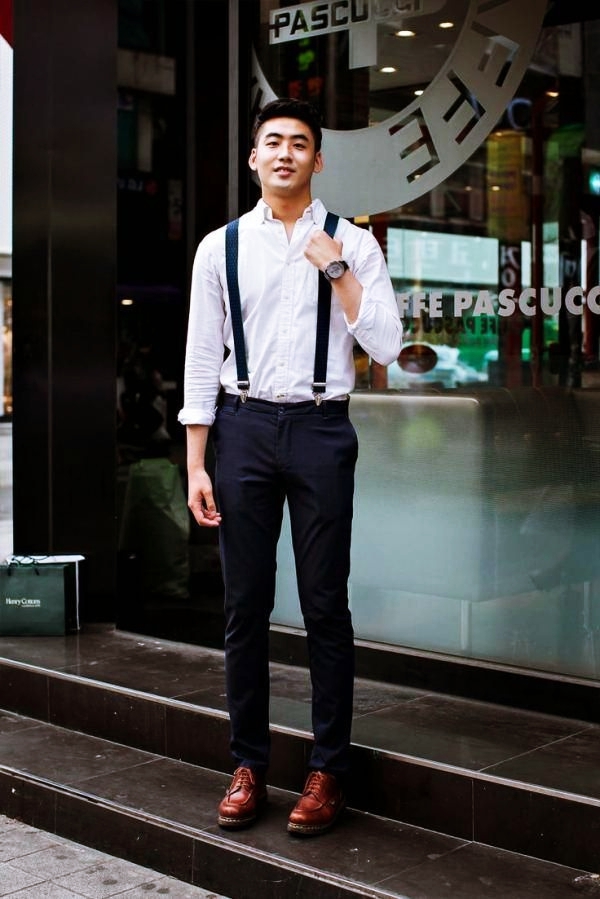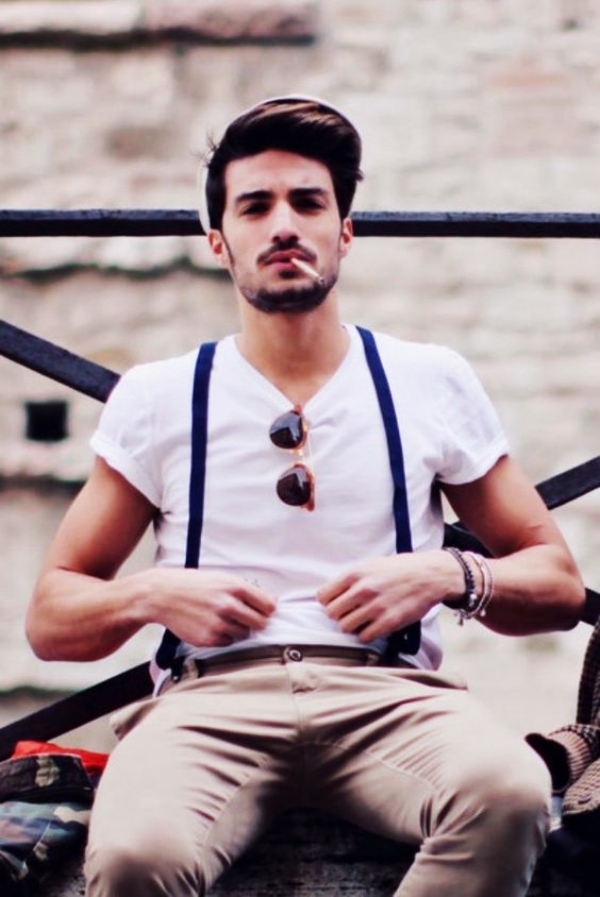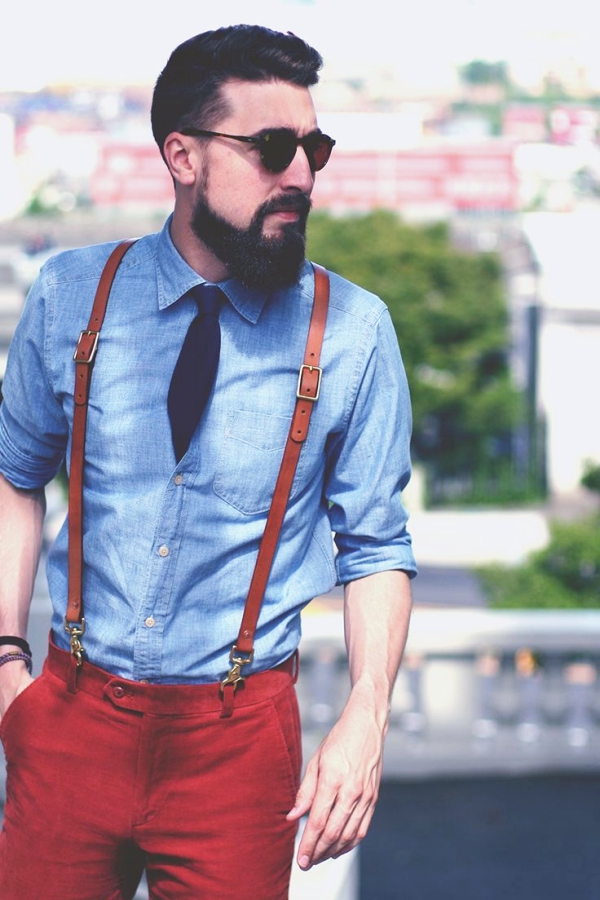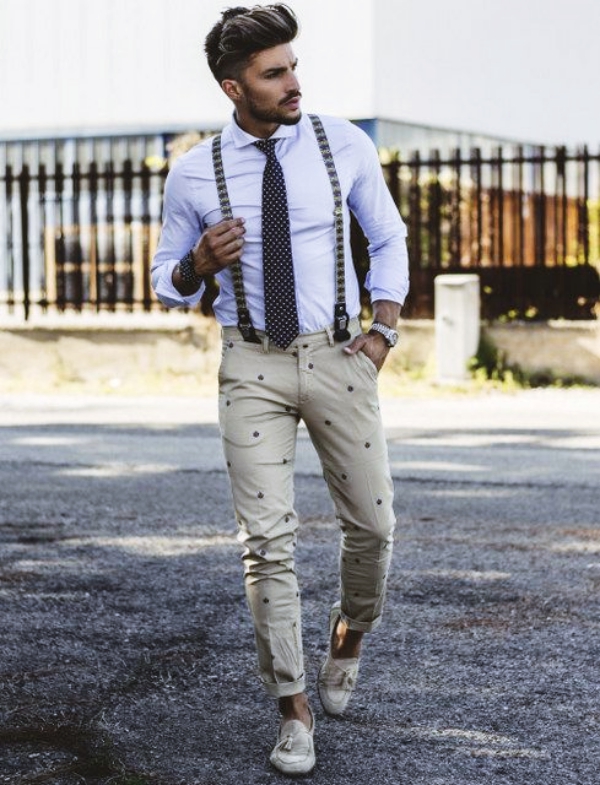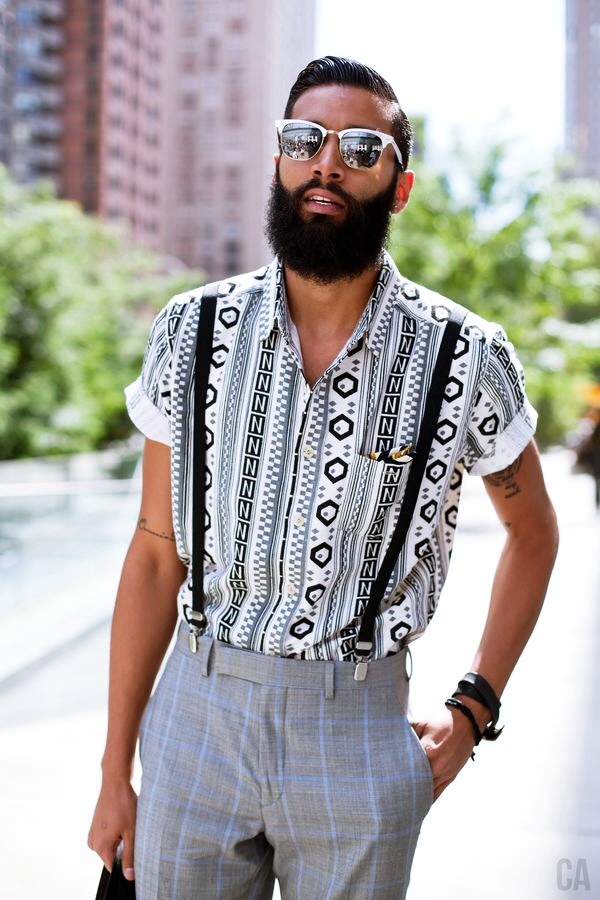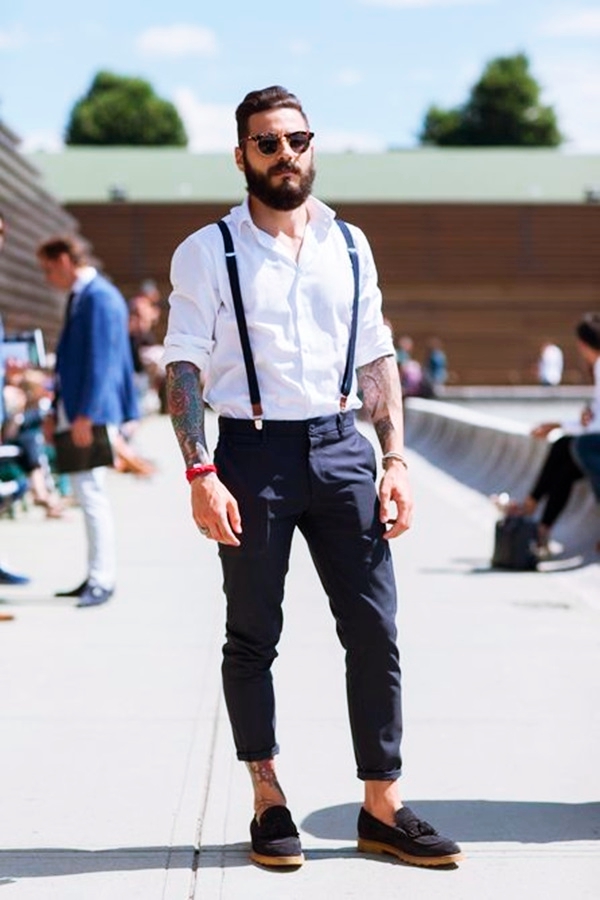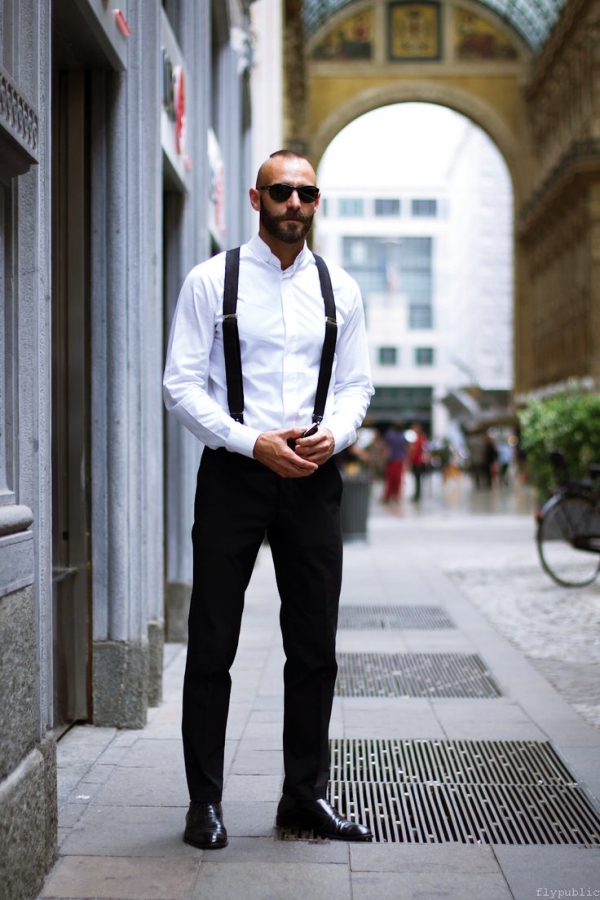 Thank us later peeps! Now get going, and choose the right suspender style for yourself. One pro tip would be to select the best quality of the clips and buttons so that they last long for an everlasting trend that you will carry!