Everyone has their favorite vehicle, but regardless of what some might be fond of, there are some unique models that simply work for everyone, and Jeep Wrangler is surely one of them. Namely, besides the engine and overall looks, what makes this SUV a must-have is its unique features, the ones that we will focus more on.
1. Safety always comes first
Safety and overall security are one of the most talked-about topics today, and rightfully so. Now, even though this subject is mostly about online private data security, our safety is something that's of vast importance and should have a key role in our decision-making, regardless of the topic at hand. On the other hand, everyone knows that driving a Jeep provides such a unique and special feeling, even when we are in the passenger seat, but even here, the safety should always be in the first place.
That's what's great about this vehicle as it has multiple collision warnings that can be of great help in times of crisis, as they can prevent accidents. Besides that, this vehicle has a sensor that entirely solves the blind spot issue that most vehicles have. Overall, the tech and all the safety features in this vehicle will surely keep you safe and sound, but that is just the beginning.
2. The SOS button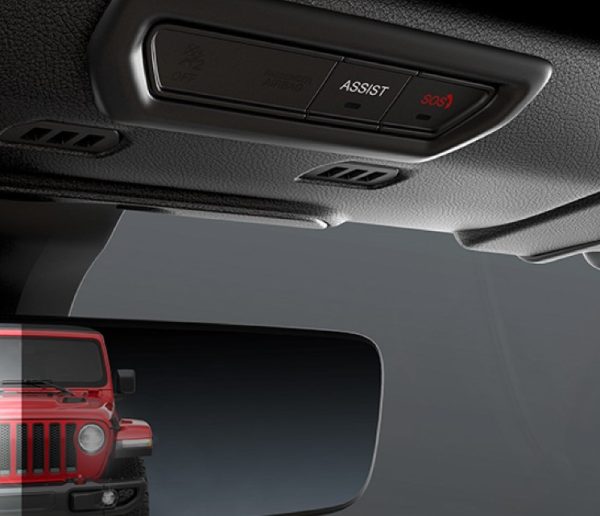 Yes, and even though this might sound like something not that worth mentioning, this is yet another feature you can expect your Jeep Wrangler to have. We can all agree that there are certain things we have no control over, meaning that accidents sometimes simply happen and are inevitable. That is why having all the necessary tools, or in this case, vehicle safety features can be of great help. The precise role of it is that in case all those safety measures and sensors don't help, the emergency button is there to help you get any kind of medical assistance.
Furthermore, the entire system is designed in such a way that if some accidents happen or in case drivers or passengers need emergency assistance right away, with a press of a button, you'll be connected to a customer care agent. Their role is to assist and help you get the best treatment, and what makes this feature a truly must-have one is that it's all possible due to GPS tracking, meaning that if someone seeks help, by pressing this button, they will get the best possible care. Above all, even when there is no signal or other ways or means to seek help, this system grants high results as it works even when one loses their phone.
3. Stable internet connection
Okay, this is something most vehicles have, but with Jeep Wrangler, you can enjoy driving your favorite SUV and have a stable 4G Internet. We are all familiar with the situation where you used all your data during some long trip, but with this SUV, this is no longer an issue. In addition to that, it comes with a huge touchscreen display that anyone can easily use, and above all, it can provide a stable Internet connection for up to eight devices.
4. USB ports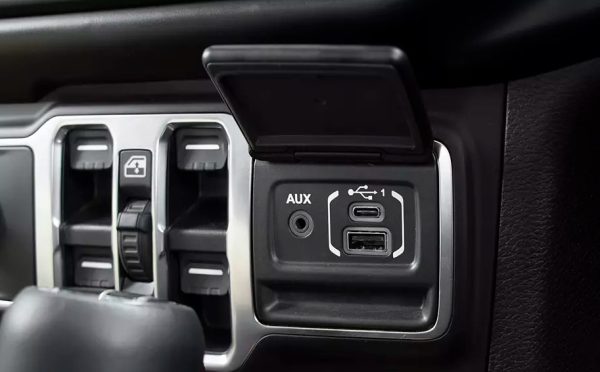 Most new cars have USB ports that we can use to connect some devices, and Wrangler is not an exception, with two of them for various purposes. One port can be used for recharging various devices, which is great during long rides, and the second one can be used to connect any smartphone with the vehicle or use a USB stick to play music and make the whole trip much more pleasant. Connecting the smartphone can be useful in so many ways, as it can be used for navigation, music, and much more, and the phone will also recharge while connected. For people who are not sure where to look for USB ports, one of them is located in the central console, and it can be used to connect the phone or USB stick, while another one is below the climate control and can be used for recharging.
5. Extra storage
When we mention extra storage, we do not mean that Jeep Wrangler has some extra space for the things we might need, but it surely has some extra holders and compartments in the boot that can be used for better organization of the packing. These compartments and holders can seem unnecessary at first glance, and you might think that it is even harder to pack all the things, but they are more than useful. They can be used for storing a first aid kit, spare tire, dog's bowl, and much more, and if we properly pack them, they will leave a lot of space in the boot for other things.
6. Safe off-road drive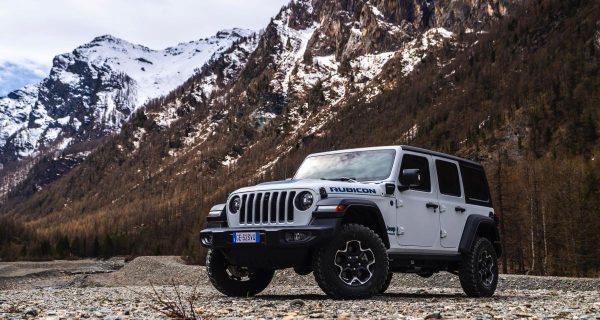 Most Jeep fans choose these vehicles because of the option to try the off-road ride, and Wrangler is one of the most popular choices among them. There are many reasons for that, but the main one is the safety this model can provide to the driver and their passengers during the ride through the rocky field roads intersected by streams. Namely, Jeep Wrangler's electronic connections are so good that they will not cause any problem when crossing through the water. Besides that, ground clearance will help you pass every obstacle in the way, such as deep holes or even logs, and thanks to the torque and great traction technology, there is no need to worry about slipping off the road.
To summarize
As you can see, Jeep Wrangler is one awesome vehicle, and choosing it to follow you on your journeys is never a mistake. It looks powerful and has great specifications that cannot leave anyone indifferent, no matter how demanding they are, but what makes this vehicle even better are its features that not all people know. We have mentioned some of them in the text above and presented some of the most important ones, but there is much more to know about this amazing car, and it is possible only if you decide to read more about it.