Some recent Jeep models like Compass, Renegade, and Grand Cherokee might seem like fully-equipped SUVs, but there is always room for some upgrades, which makes this brand so popular in the first place. Car tuning represents an attractive hobby for a long time but adding upgrades to SUVs is much more different than with hatchbacks and other models with sports design. For most owners of SUVs, the focus is on making the car more flexible for both urban and off-road adventures.
When it comes to Jeep, we have to mention the iconic Wrangler, which made this brand so popular in the first place. This model leaves the most space for upgrades, and it is the most suitable for off-road driving. If you are interested in some of the best Jeep Upgrades, visit jeepequipment.com.
The great thing is that you can choose from all sorts of equipment for improved safety, comfort, or technical features. However, improving the technical specs can be quite expensive. That is why we are going to focus on some more affordable types of improvement. Here are some of the best affordable mods and upgrades for Jeep models.
Hood Latches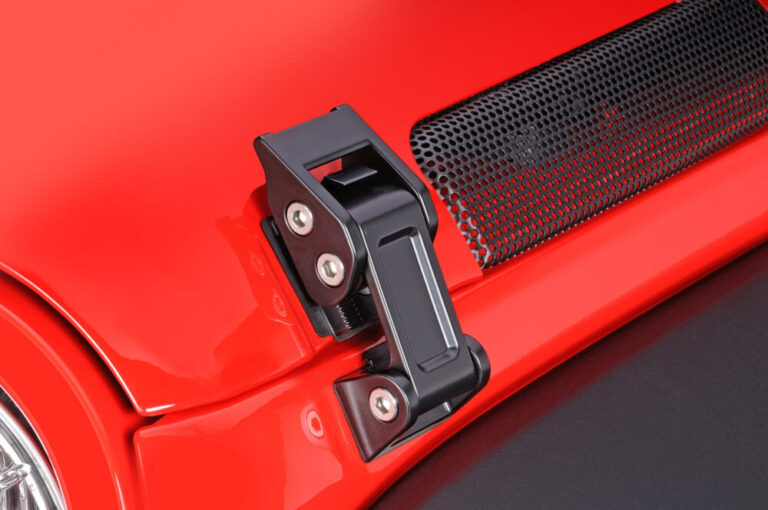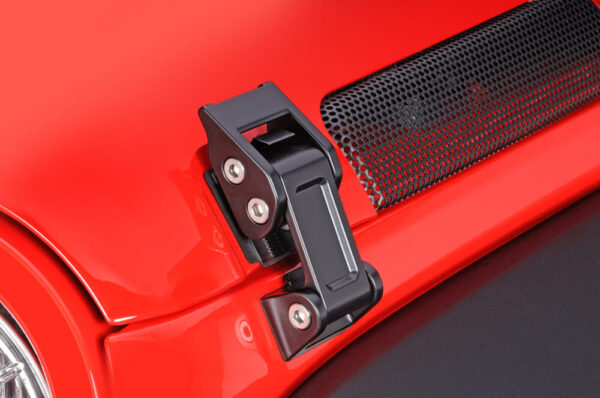 If you own some older model of Jeep, particularly from the Wrangler series, there is a high chance that may face certain issues with the hood. The hood on these models has a poor attaching system, which might cause a lack of stability, especially when you drive faster. The worst case can be that your hood opens completely on a highway while you are driving at over 80 miles per hour. Many people would start panicking in such a situation, and adding proper latches can save you from such inconvenience. Besides its main cause, it can also serve as a great visual improvement.
Interior Improvements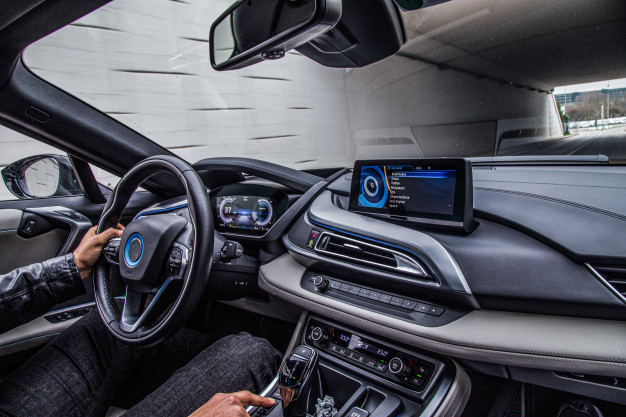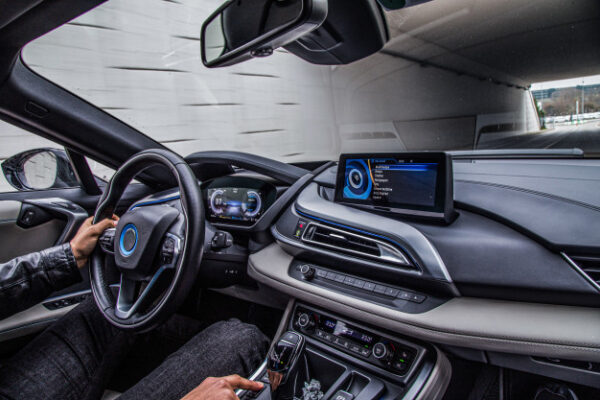 There is a wide selection of devices and materials that you can add to the interior to make it more attractive and functional. However, since we are focusing only on affordable options, we will suggest solutions like painting the plastic areas, adding a cover to the steering wheel, replacing the fabric, and smaller metal parts. Depending on how much money you are willing to spend, there is plenty of space for other upgrades. Also, you don't need to spend a lot of money on navigation when you can simply buy a phone holder. Moreover, instead of an advanced stereo system, you can buy a cheap device that goes into the car lighter and connects your speakers with a smartphone via Bluetooth connection.
Grille Upgrades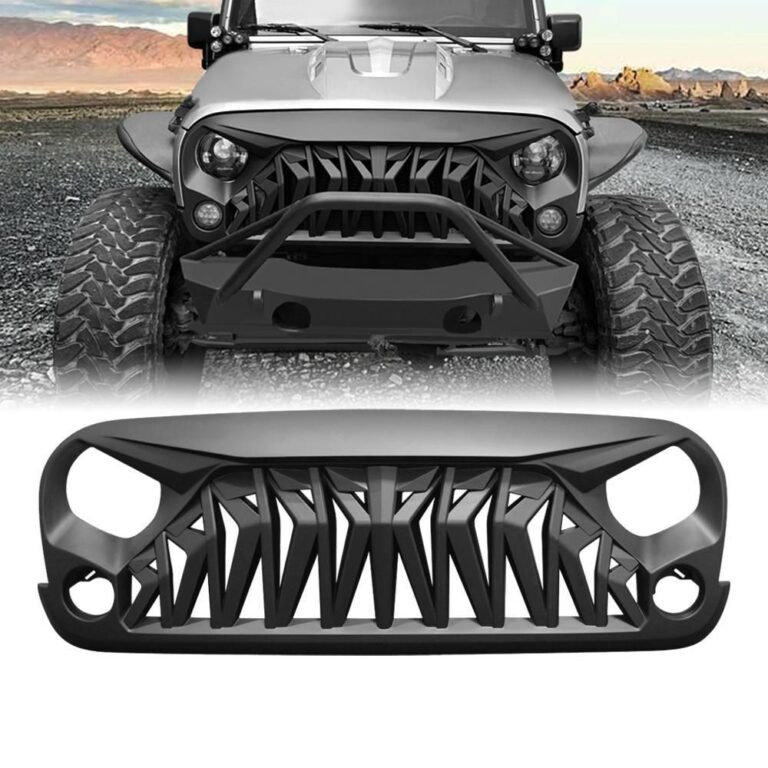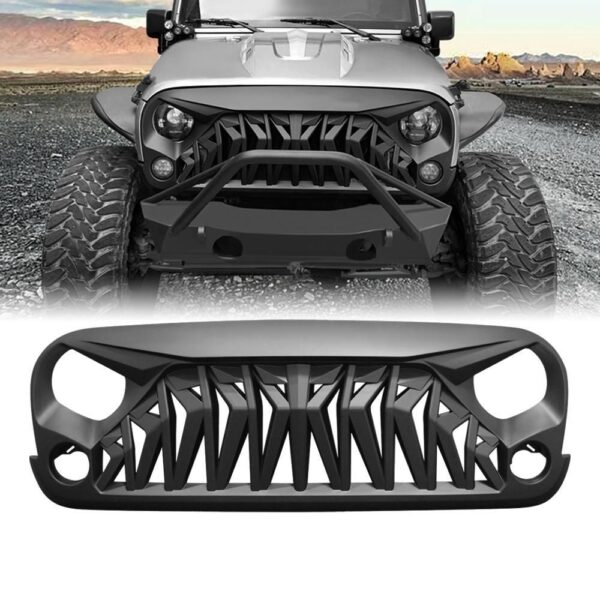 The design of grilles in Jeep models is what distinguishes them from other SUVs, and it represents an iconic design that can be compared to those of BMW vehicles when it comes to authentic features. However, you can choose to add some upgrades to this part of the car as well, and still keep the popular style. The best example is adding a cover to the grills that will change their appearance. You can choose mate colors or add protection that will prevent larger objects from entering under the hood. There is also a more expensive solution that is related to visual features, and that is to add lights to the grills, which can significantly improve the appearance.
You Can Add Lights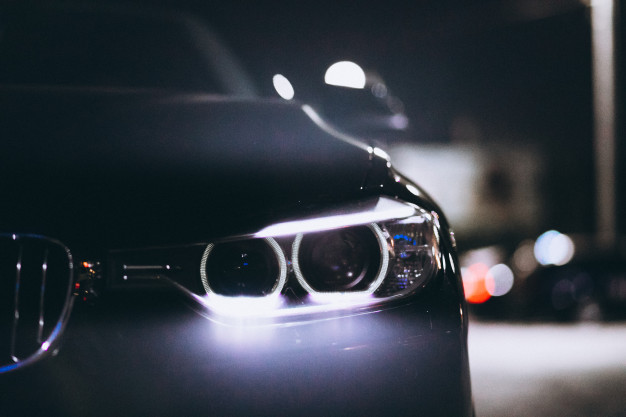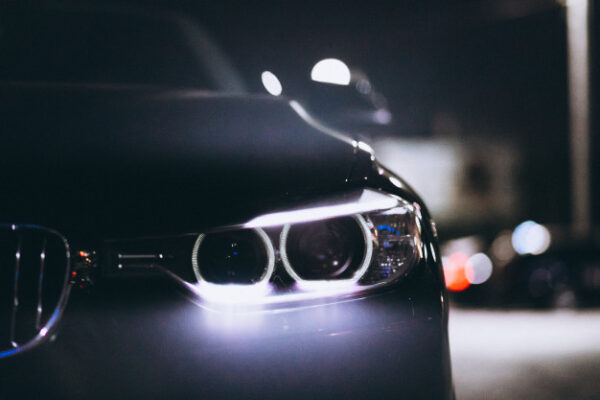 This is another common option for Wrangler owners, but you can use it on other models as well. That is one of the best ways to improve the design and apply lights that will make your car appear more original. We already mentioned the grill lights, but you can choose other parts of the car as well, such as the roof or the hood. Also, there are many models of lights available, and some of them are quite affordable. You can choose another pair of round lights to add on the corners of the hood or a wide one that you can place on the roof. Besides that, a third brake light is also a very popular option.
Door Seal Guards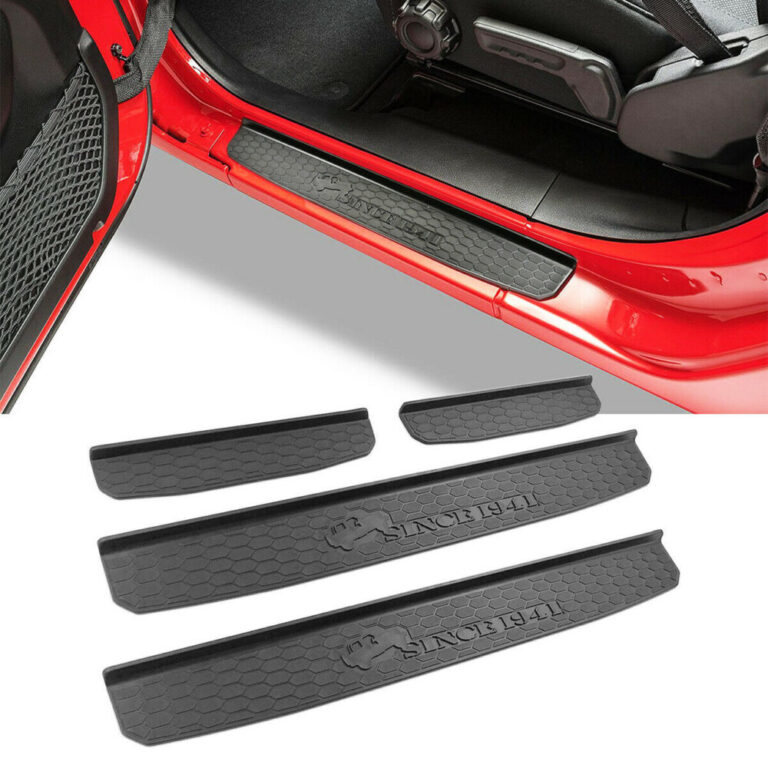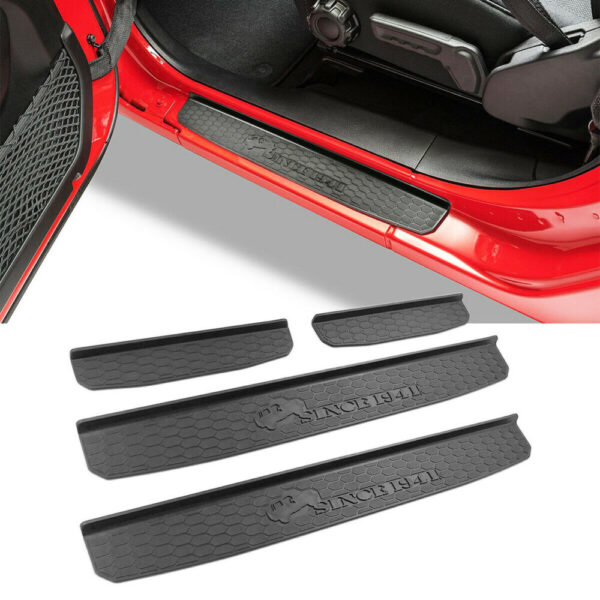 This upgrade is especially important for people who are interested in off-road adventures. While most people think that it serves only as an additional stair that will make it easier to get in the car, there is a bigger significance since it can protect the lower parts of the doors on challenging terrains. On the other hand, it can improve the aesthetic features as well. Many car companies use this part as part of the standard production. The rubber will improve the safety when the doors are closed, which can prevent the water from entering when you are crossing shallow rivers.
Bumpers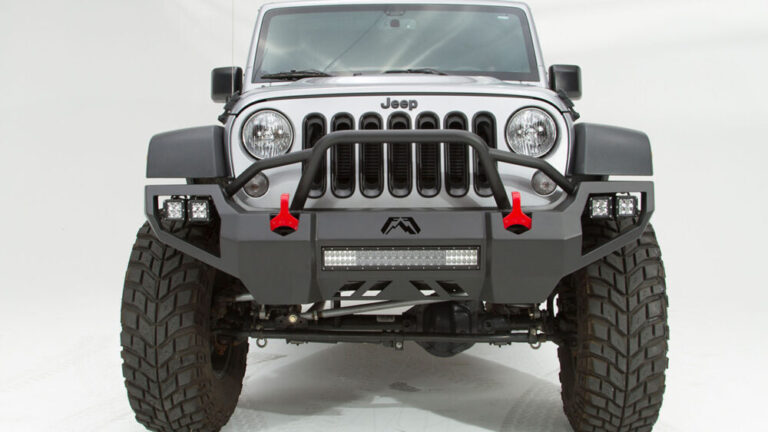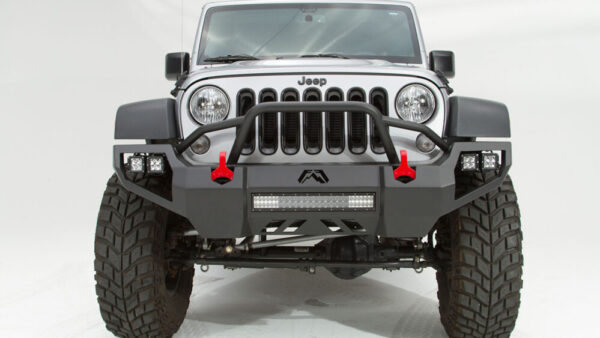 People who are often driving their SUVs in the wild know how important it is to have proper bumpers with an additional hook that can help you to get out from the mud when stuck. This device will help you to avoid calling the rescue service to come over into some less approachable area. On the other side, if you are an urban driver, there is a wide selection of bumpers that can significantly improve the appearance of your Jeep. Also, you can choose high-quality materials, which can also be found for an affordable price.
Interior Storage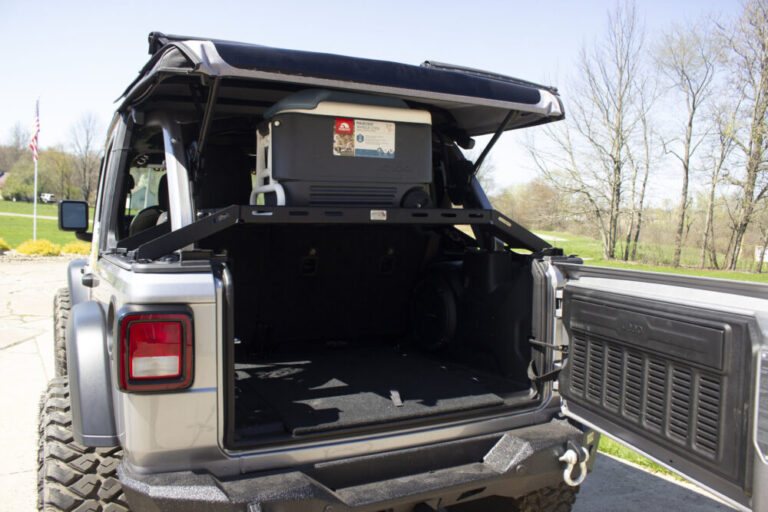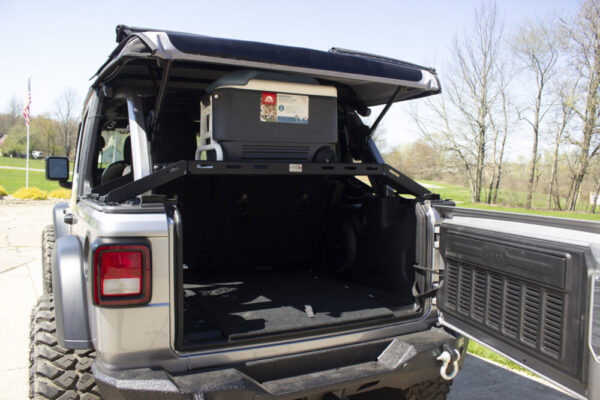 The main issue with most Jeep models is the lack of space in the trunk. Therefore, adding additional storage inside the cabin can be an excellent solution to that problem. You can use this space for necessities. Also, those who want to invest a little more money can choose an even better option, which is the mini bar that you can install on the back seats.
LS Performance Parts
LS performance parts are a popular choice among off-road enthusiasts, and Jeep owners are no exception. If you're looking to upgrade your Jeep's performance, LS engine swaps are a great way to add more horsepower and torque.
At Southwest Performance Parts, we offer a wide range of LS performance parts specifically designed for Jeeps, including engine mounts, transmission adapters, and exhaust systems. LS engines are known for their reliability and power, making them an excellent option for off-roading.
By upgrading to LS performance parts, you can take your Jeep to the next level and tackle even the toughest trails with ease. With our extensive selection of LS performance parts, you can customize your Jeep's performance to fit your specific needs and preferences.
Whether you're looking for more power, better fuel efficiency, or improved off-road capabilities, we have the LS performance parts you need to achieve your goals.
The Bottom Line
As you can see, there are many ways to improve your Jeep without the need to spend a lot of money. Most of these upgrades can serve as a great way to improve the appearance, while some can even provide you with more comfort and safety. Car customization is very popular these days, which leads to a lot of additional products that you can find for any model.