Since the sun is finally out now is the time for you to get those shorts out, too that must be buried somewhere deep inside your wardrobe. While there are some men that are perfectly comfortable when it comes to wearing shorts, there are also few men who still hesitate to wear them. If you are one of those men then let me tell you that there really is no need to think so much about it. Shorts are always in rage and many men embrace them in style. Today I'll tell you How to Look Sexy & Cool in Shorts this Summer.
While originally designed for small kids, even young boys welcomed the shorts with a broad smile. But if you think that just because you are an adult and fully grown up man so you can't wear shorts then you couldn't be any more wrong. From young boys to adult men, the shorts are making their own important place in everyone's wardrobe.
How To Look Sexy & Cool In Shorts This Summer
Summer Shorts
The sun is really up for killing us by heat. But it's fine because you have shorts to play it cool, don't you? If you don't then you are long overdue for some shorts shopping. And now that you are going to buy them why not bring the ones that will not only just make you look cool but keep you cool as well? What I mean is you need the shorts in fabrics that are summer friendly.
Linen, cotton and chambray shorts are your best bet. Linen is cool to touch, cotton is all time favourite and soft and the chambray is the lightweight cousin of denim that looks stylish and is cozy. Other than these, fabrics such as seersucker and madras are also good options.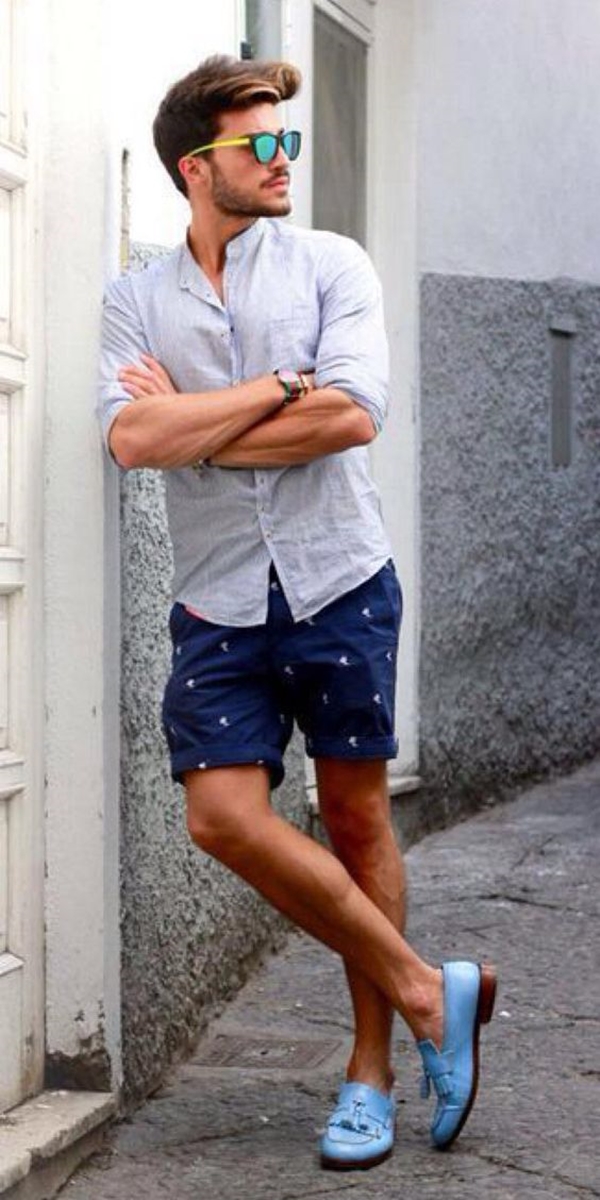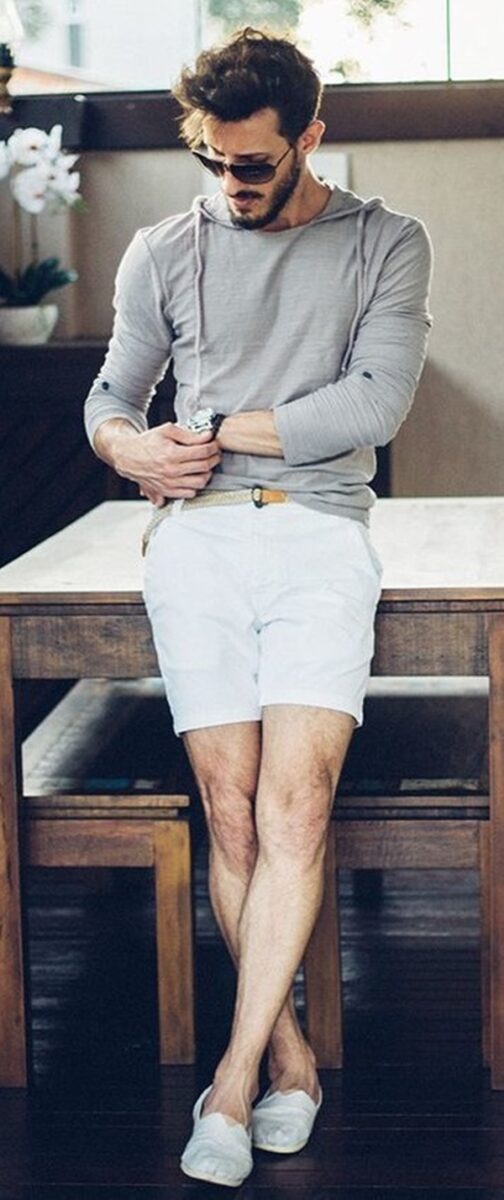 The Length Of Your Shorts
While buying the shorts you really need to keep an eye on their length. Always go for the length that will suit your personality. Your height will help you decide the length. Neither too long nor too short. Because you don't want to end up looking like a grown-up man stuffed in a kid's shorts, do you? So length is an important factor while choosing the shorts for you. Shorts that end just two to three inches above your knees are the most preferable.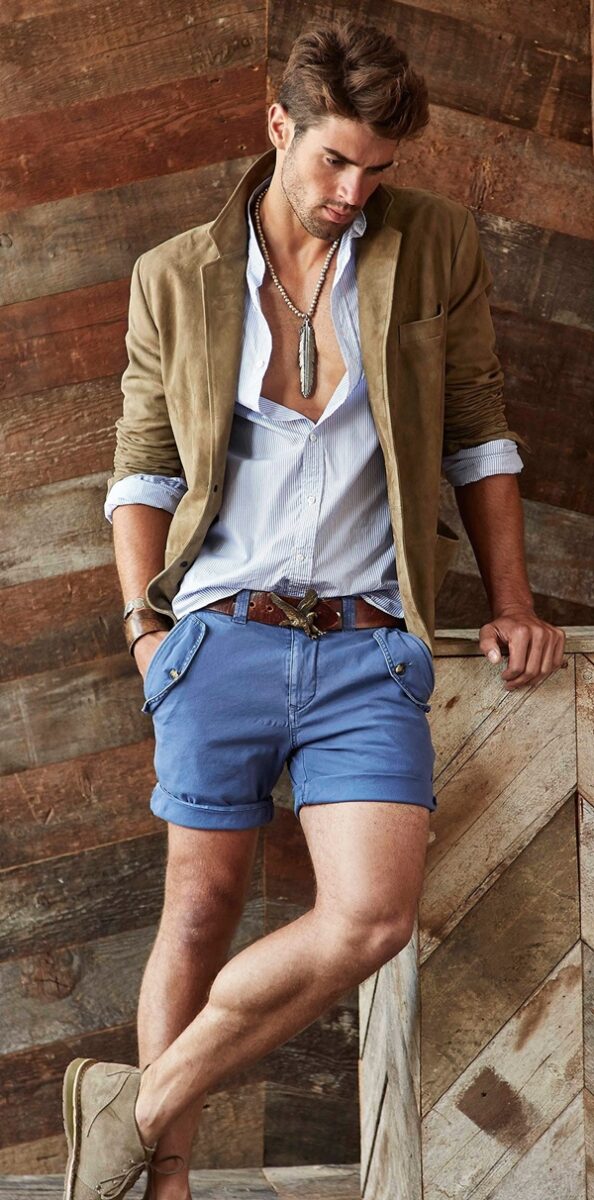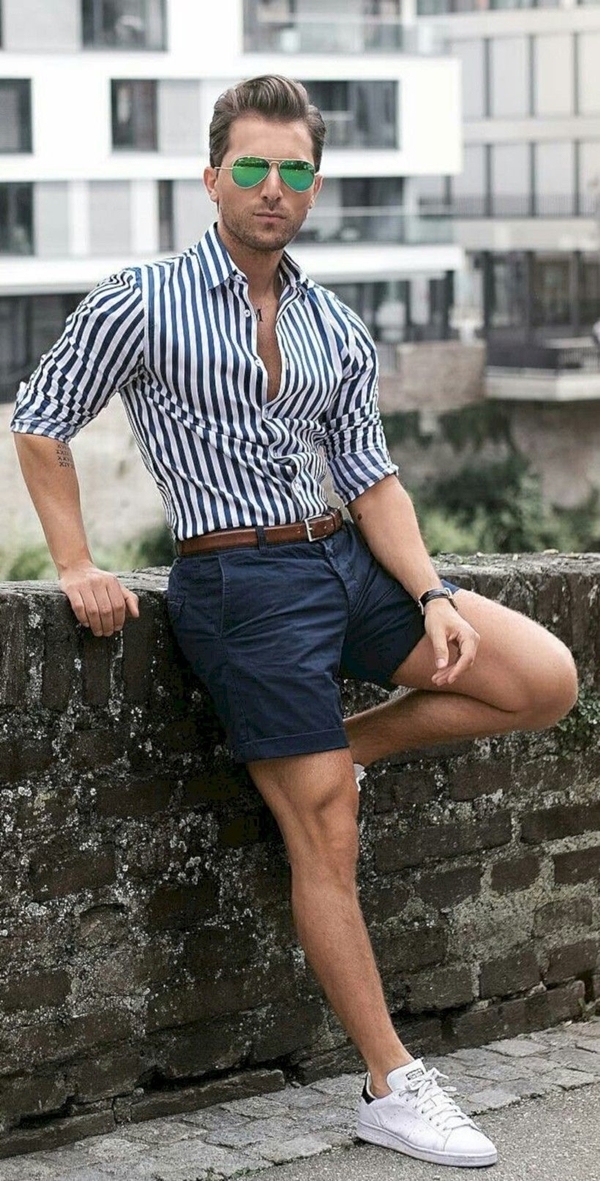 Add Few Colours In The Wardrobe
Summer is the perfect season to play with colours when it comes to things in your wardrobe. Keep the regular black and navy shorts but also try some colourful ones such as sky blue, red, green, coral, olive and some neutral colours as well such beige, camel, grey and white. You could try some floral and patterned-shorts as well but better keep them for either beaches or too casual days.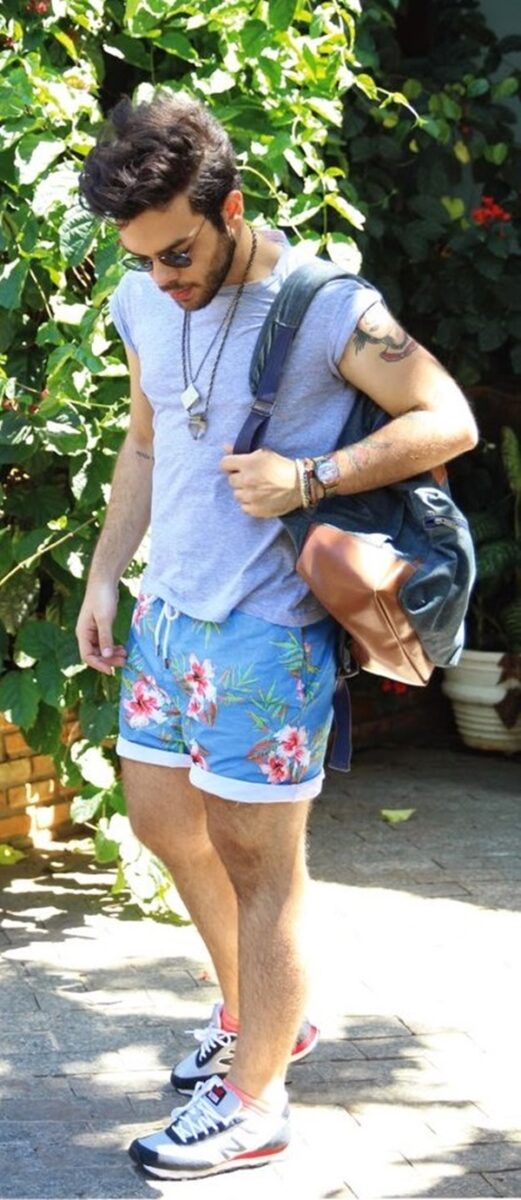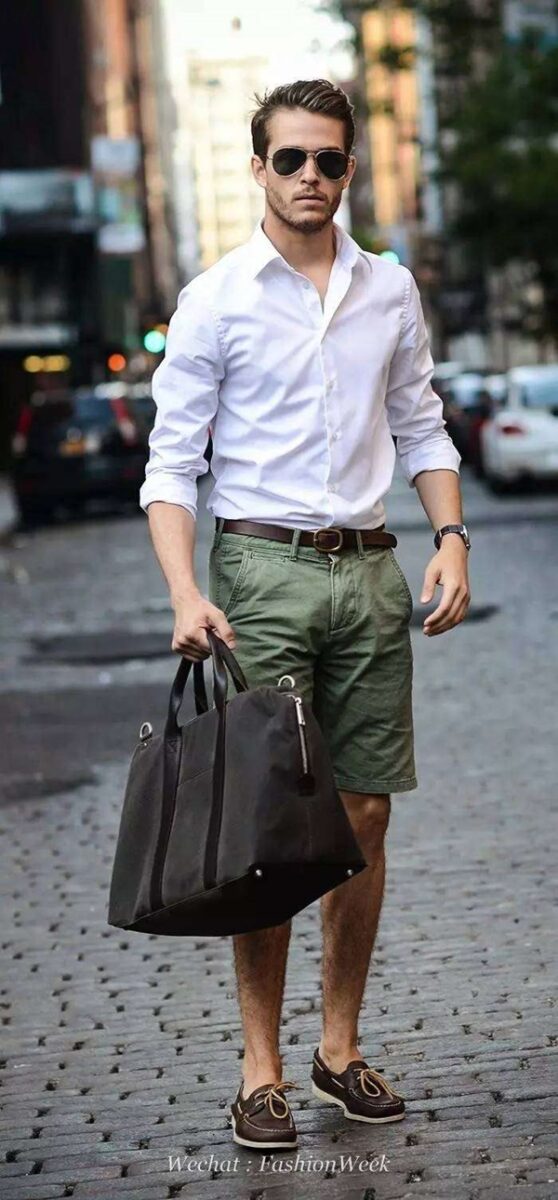 What To Wear With The Shorts
It's quite difficult when it comes to pairing anything with shorts but hey, it's not impossible. The best thing that goes with the shorts is the polo shirts. They are comfy, stylish and exude class and elegance. But don't underestimate the shirts either. Try linen shirts that are light and cool. Tuck them in or leave them out. They look sexy anyway. Chambray shirts and your normal regular t-shirts will also look great with the shorts. You can also pull on a blazer with it. Believe me, it looks sexy enough. But choose light colours in shirts to avoid absorbing too much heat. Just make sure that the colour coordination is good enough.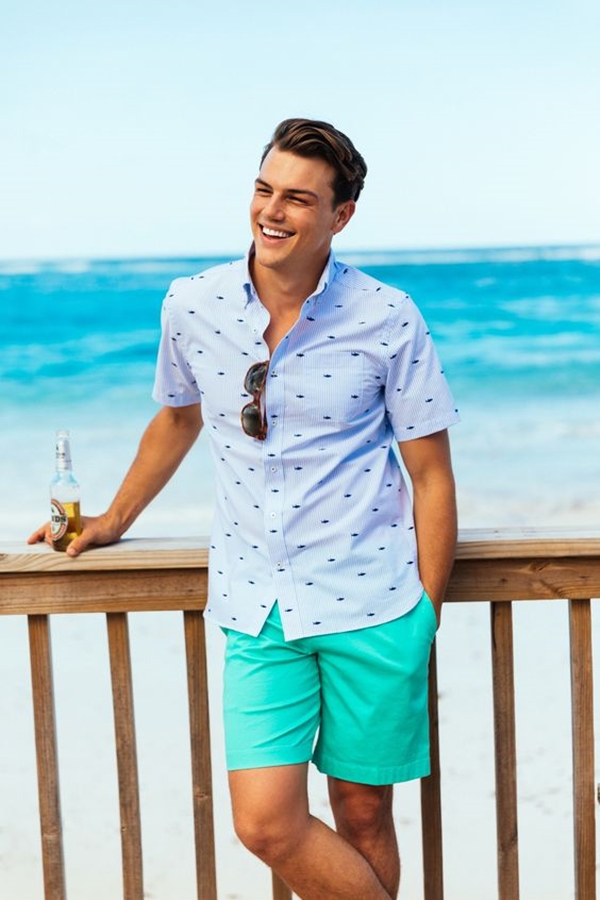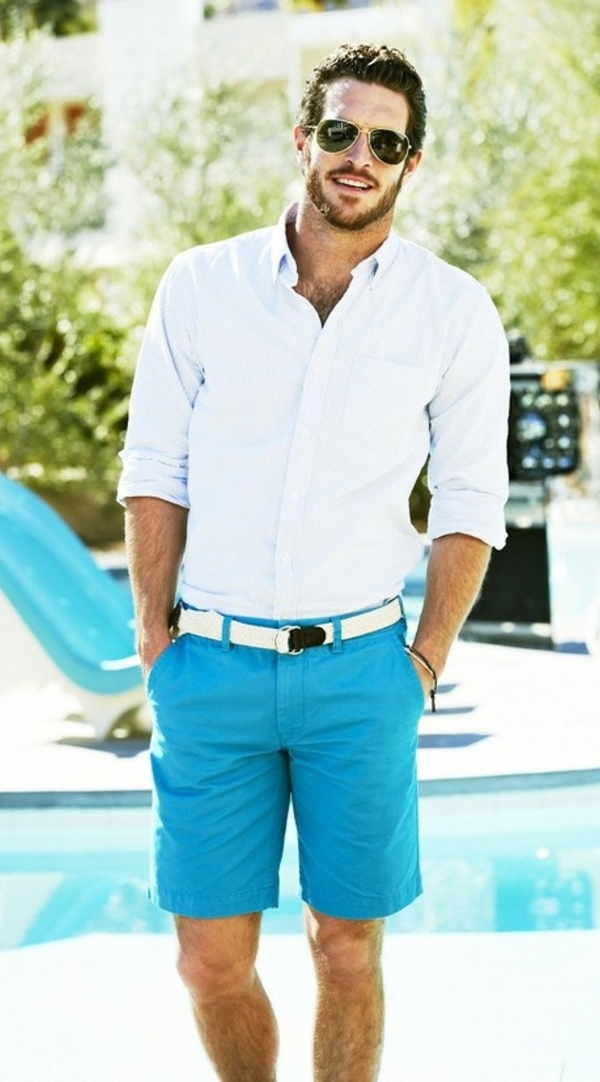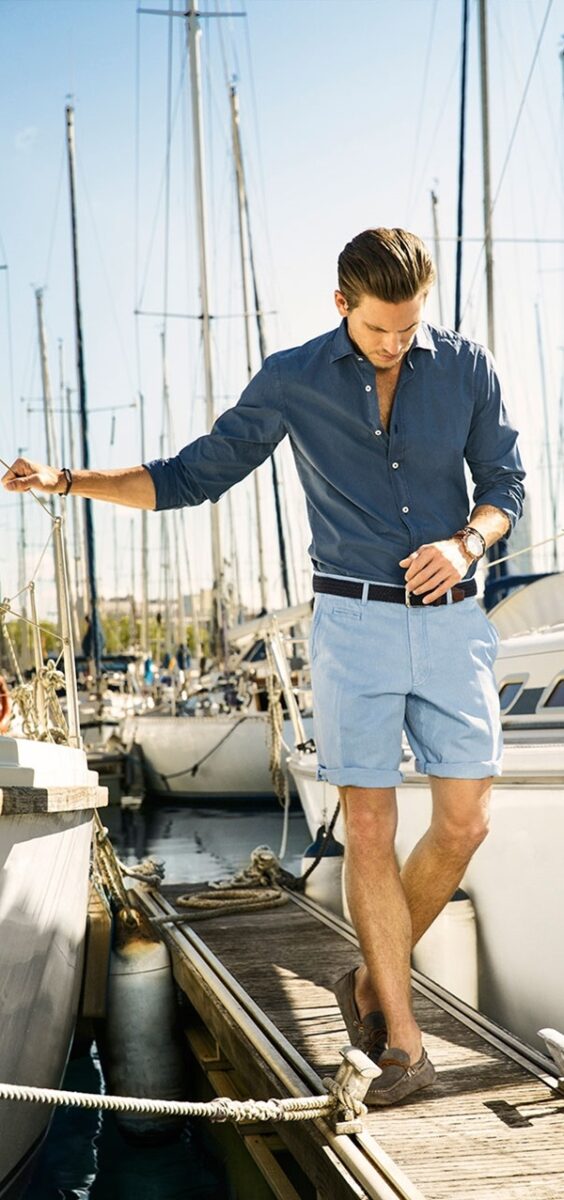 Accessories To Complement The Shorts
Choose those classic shades to ooze that hotness while wearing a dress shirt and wear some casual belts that will look great as well. Since you are already out for shopping then buy some cool sunglasses to look the sun in the eye. A baseball cap or hat won't ruin your look either. Socks might not be the best ideas in this season for some casual day out. So go for footwear such as comfy flip-flops and slip-on sneakers. Loafers and boat shoes will also be an ideal choice and sandals are all-time good.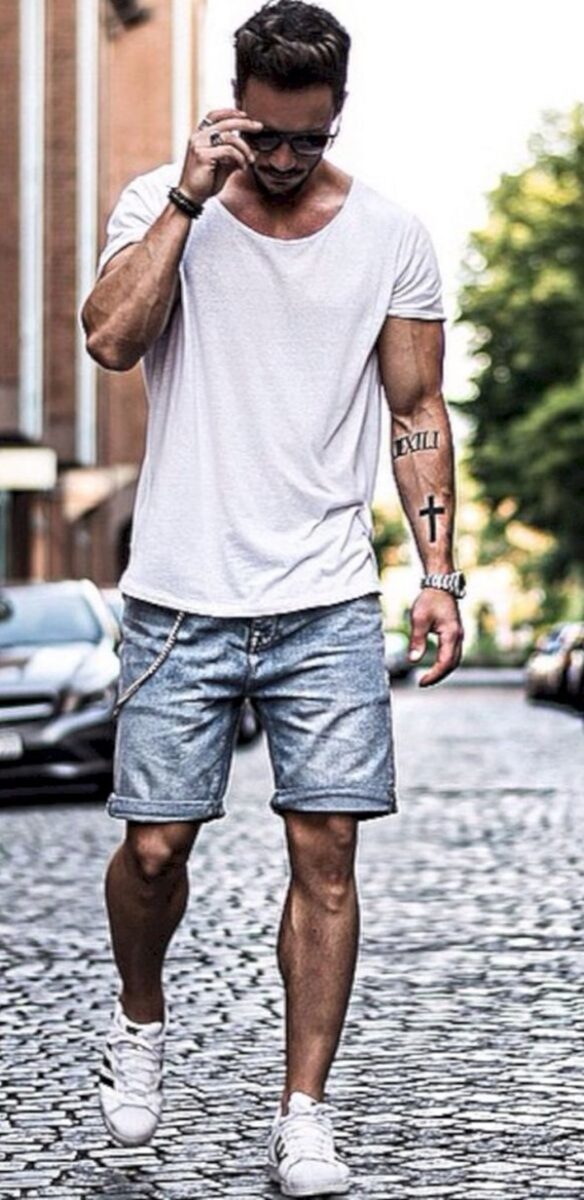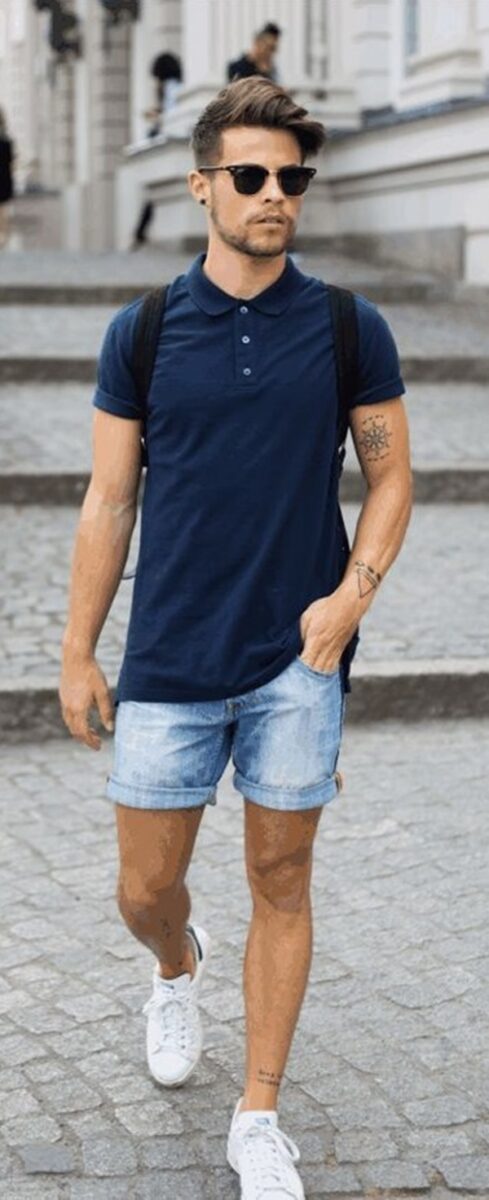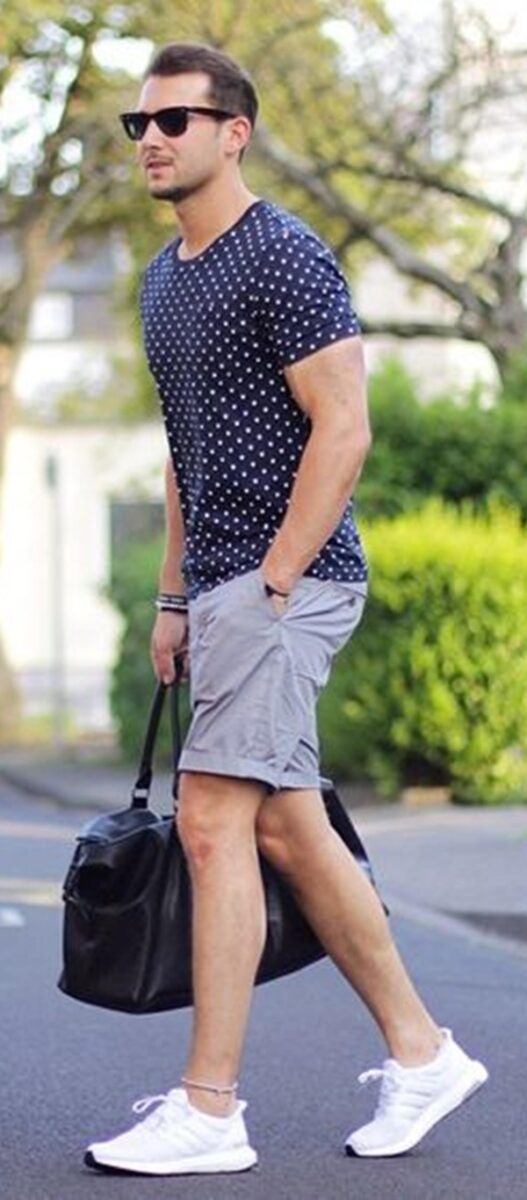 One more thing that you need to keep in mind while buying the shorts is that they fit you properly. They are shorts so they are supposed to be loose but not to the extent of bagginess. So nor too loose neither too tight.