As we approach one of the most popular horse races on the calendar, the Kentucky Derby, thousands of lucky fans are starting their preparations for this prestigious event. Just to get a better idea about this event, the Kentucky Derby is the longest-running sporting event in the United States with a $3 million purse. This is where all the best-performing horses in the world gather in one place to show off their skills.
The Kentucky Derby is a must-do destination for many A-list celebrities, movie stars, Royal Families, and more. The glamour and prestige of the Kentucky Derby 2023 are on another level as you can check if you visit this website: https://edge.twinspires.com/racing/kentucky-derby/.
This is why most people that attend this incredible horse racing event must take their fashion choices seriously. Let's go through the options and find out which is the most appropriate outfit for the Kentucky Derby.
Kentucky Derby Dress Code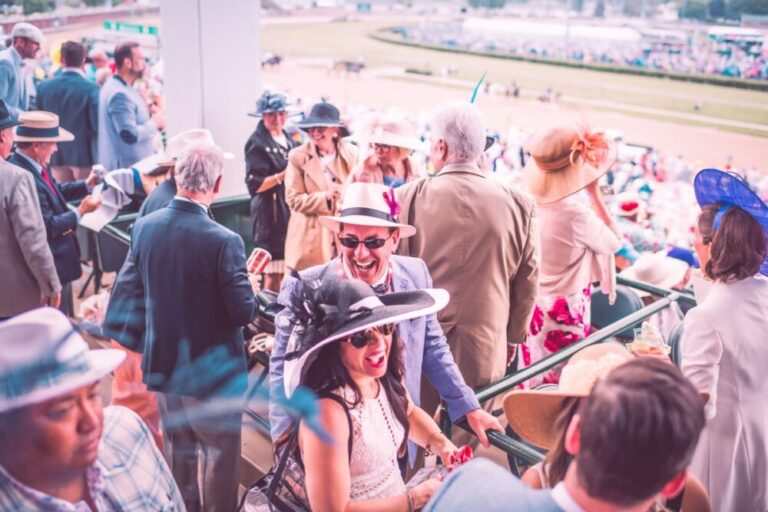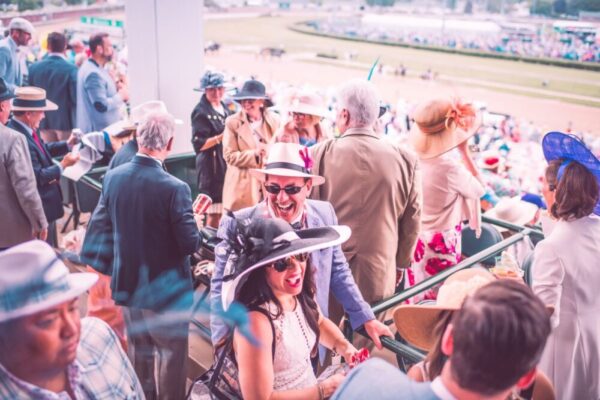 Although some horse racing events have a special dress code, the Kentucky Derby doesn't have a formal dress code to follow.
However, this doesn't mean that you can turn in trainers and casual wear. The only official dress code at the Kentucky Derby is if you are seated in the premium areas such as the Turf Club, Millionaires Row, and the Derby Room.
These areas require business casual or casual attire, which include jackets, suits, collared shirts for men, and dresses or pantsuits for women.
Even though you can wear whatever you want, the event and organizers reserve the right to deny someone entry based on their clothing choices. It is important to avoid jeans, tennis shoes, torn clothing, and crop tops.
Kentucky Derby Outfits for Women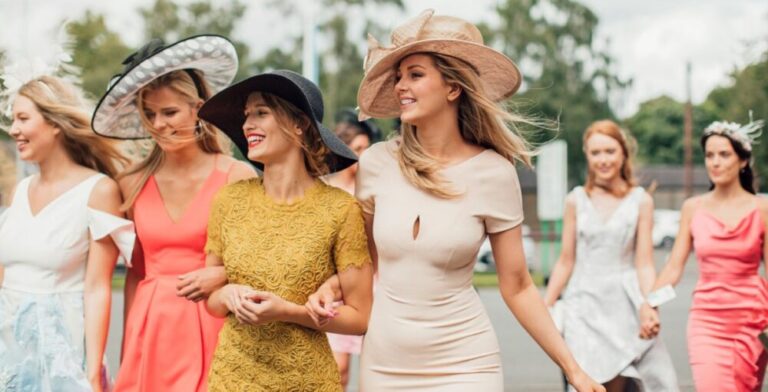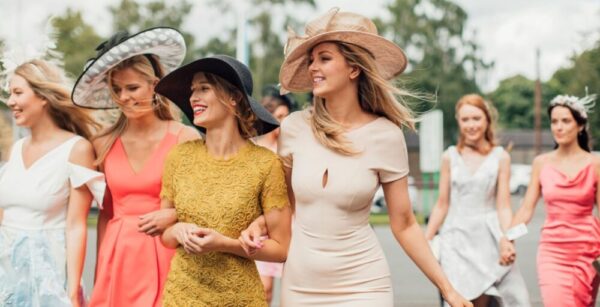 There are only too many choices for women when attending the Kentucky Derby. You'll need to look for a pantsuit or dress. If you are not brave enough to experiment with colors, you can stick to traditional pastel colors or floral themes.
Fortunately, the fashion at the Kentucky Derby allows you to experiment a little with bold colors, monochrome, and unusual dress designs.
Another thing to consider is accessories. You need to make sure that you have a complete outfit with shoes, bags, and jewelry to complete the outfit.
When it comes to dresses, it is great to accent your style with floral prints. If you don't like wearing a dress, you can also combine your outfit with a floral or natural colored shirt with a long-sleeve blouse.
Kentucky Derby Outfits for Men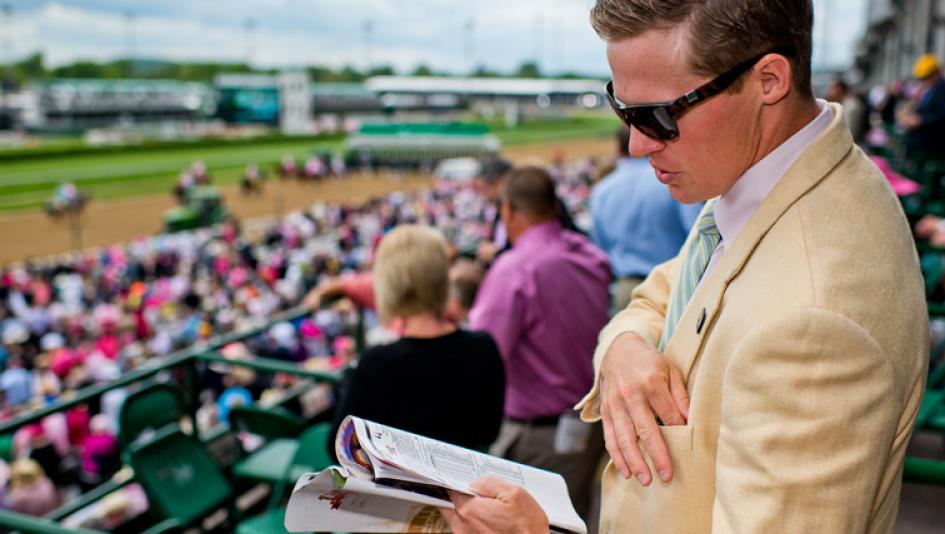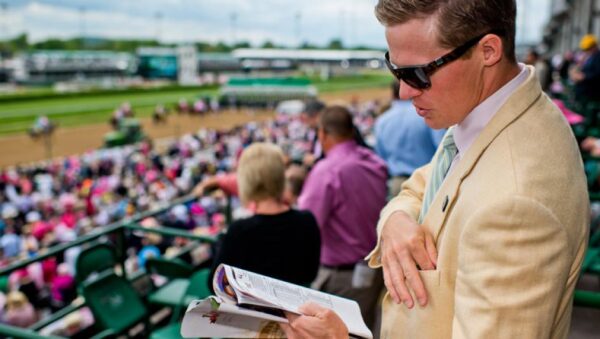 It is safe to say that men aren't left out of the fun of the Kentucky Derby when it comes to fashion. In the past couple of years, we've seen many men joining the fashion parade at Kentucky Derby and experimenting with pastel suits with unexpected prints and other fantastic accessories to accent their look.
If you want to stand out from the crowd, choosing a pop color suit is a wise choice. But if you don't like experimenting you cannot go wrong with a traditional navy or grey suit.
When it comes to men's fashion at the Kentucky Derby, there isn't much choice. The only thing you can change is the color, and the suit always remains the same. In the past couple of years, we've seen many men wear multi-colored suits anything from pink, white, red, navy blue, and gray. Men also experiment with their socks. Another way to pop out is by wearing vibrant colored socks that are accented with an accessory.
Accessories
Accessories like hats, bags, earrings, and jewelry, in general, are a great way to highlight your outfit.
Hats
Hats are also important accessories not just for keeping the sun out of your eyes, but also to highlight your look. Both men and women wear hats at the Derby and the option here is limitless.
You can go with a traditional Pillbox Hat for women or a Boater hat for men, or experiment with your style and add your own personal touch. The most popular option for women is the Derby Hat, which is a hat that sits diagonally on the head. Other options like flower-type or other shaped hats are also popular at big events like the Kentucky Derby.
Bags
Bags are also important and functional for keeping all your stuff. Most women like to wear small wallet-type bags just because they look more elegant for this prestigious event. Bags are also great for adding some color to your outfit.
If you decide to go with a natural color outfit, choosing a bag with matching shoes or earrings with vibrant colors is a nice way to spice things up.
As the fashion industry evolves, we are seeing more men wearing envelope bags adding additional flavor to their outfits.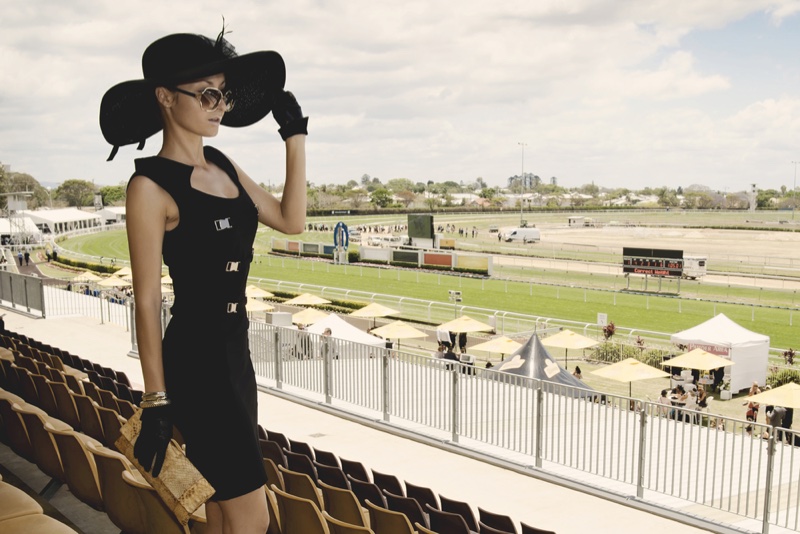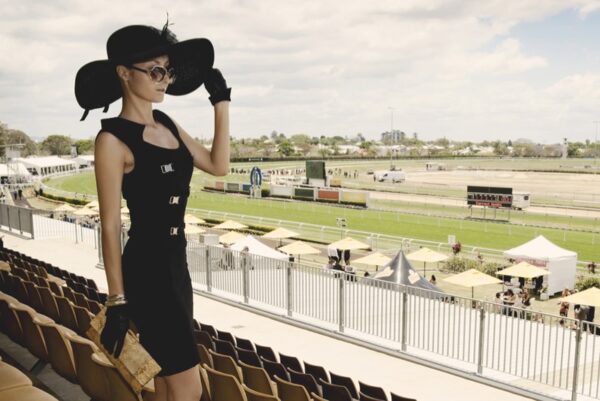 Gloves
Ever since the beginnings of this prestigious race, gloves have played an important fashion accent in women's outfits. Nowadays, gloves are less popular but still a great way to make your outfit more elegant.
Depending on the weather, you can choose short breathable gloves, or go for the iconic half-sleeved gloves.
Sunglasses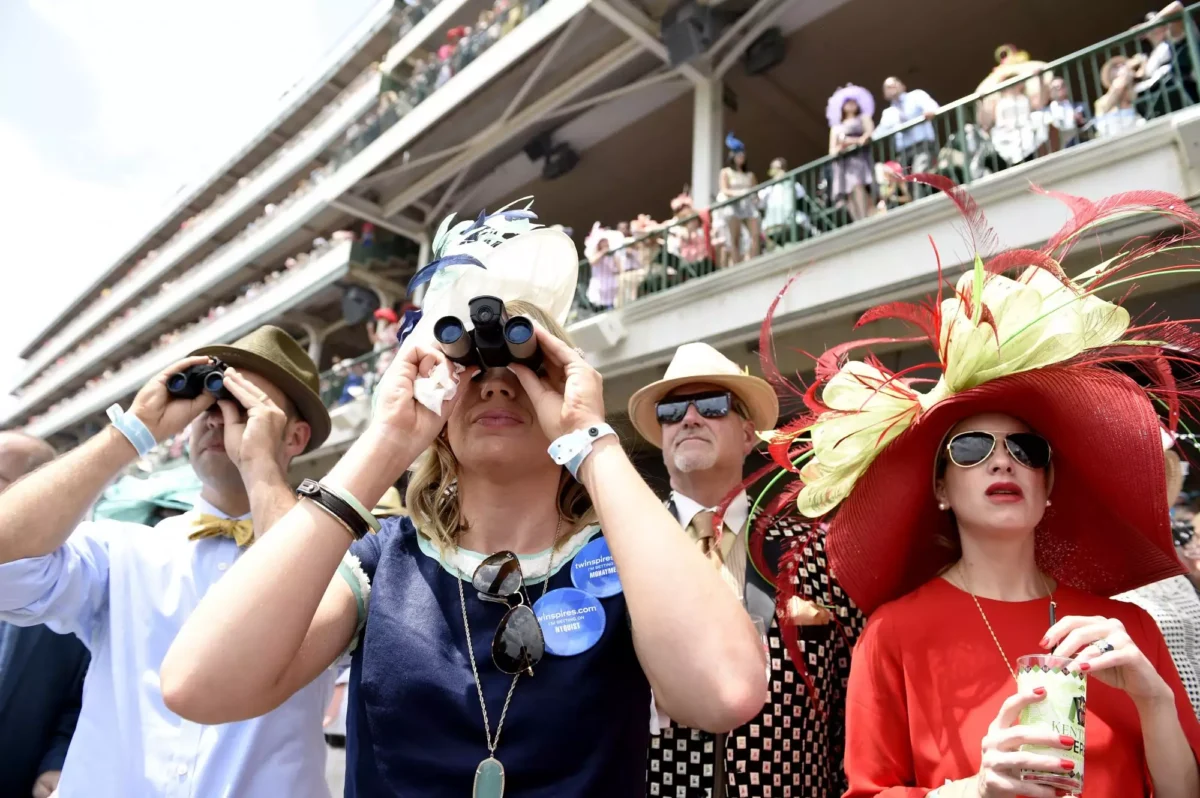 Over the years, sunglasses became a must-wear accessory at the derby, not just as a fashion statement but also for a more pleasant view of the race. Nowadays, there are plenty of different styles of sunglasses that might make your outfit pop.
Try experimenting with different styles until you find the right ones that fit your style for the day.
Another important thing you should consider is the weather. Since umbrellas are not permitted at the Kentucky Derby, you might want to take some extra precautions like waterproof mascara, warmer clothing, and boots if the weather forecast predicts a rainy day.
Conclusion
The Kentucky Derby is a fashion event as much as a race. Since it is the most prestigious race on the horse racing calendar that catches the attention of millions of people, make sure you are willing to put some effort into your outfit.
Even though many critics follow the Kentucky Derby fashion, don't worry about experimenting with your outfit. After all, you are there for the amazing horse race.