Men are thought of being less vocal about their feeling. And yes! They hardly let out their feeling and show the world, their heart of rose. However, the bond of a father and son is a next level when it comes to slaying together. Often men are not emotional, but there are moments that are sensitive and touching for both of them. What could be more sensitive than the love they have for each other? They seldom let their love for each other out but these Touching Father and Son Moments Quotes will surly make you miss your dad.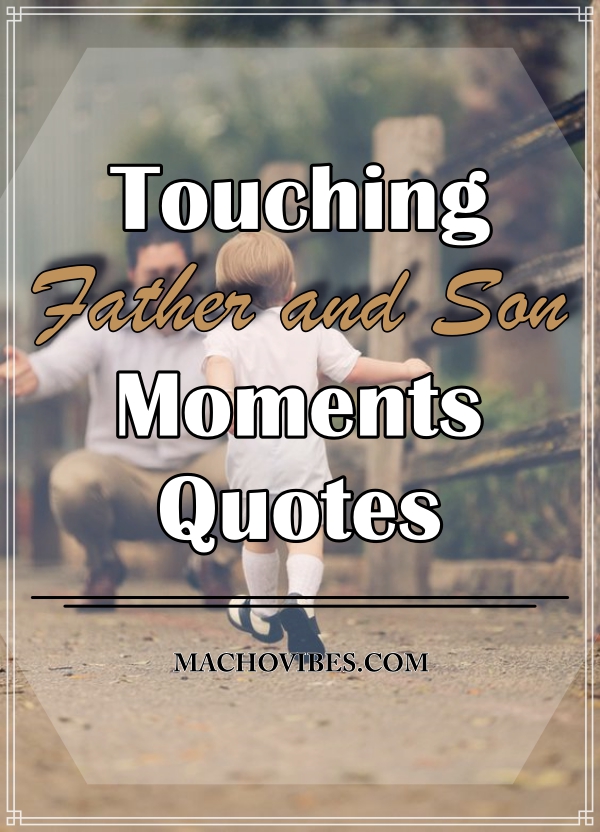 Touching Father And Son Moments Quotes
A father doesn't tell you that he loves you. He shows you.
My father gave me the greatest gift anyone could give another person: he believed in me.
To the world you are a dad. To our family — you are the world.
A father is someone you look up to no matter how tall you grow.
"There's no shame in fear, my father told me, what matters is how we face it."
Anyone can be a father, but it takes someone special to be a dad, and that's why I call you dad, because you are so special to me. You taught me the game and you taught me how to play it right.
"Lookin' back all I can say about all the things he did for me is I hope I'm at least half the dad that he didn't have to be."
You don't raise heroes, you raise sons. And if you treat them like sons, they'll turn out to be heroes, even if it's just in your own eyes
With sons and fathers, there's an inexplicable connection and imprint that your father leaves on you.
Fathers, like mothers, are not born. Men grow into fathers and fathering is a very important stage in their development.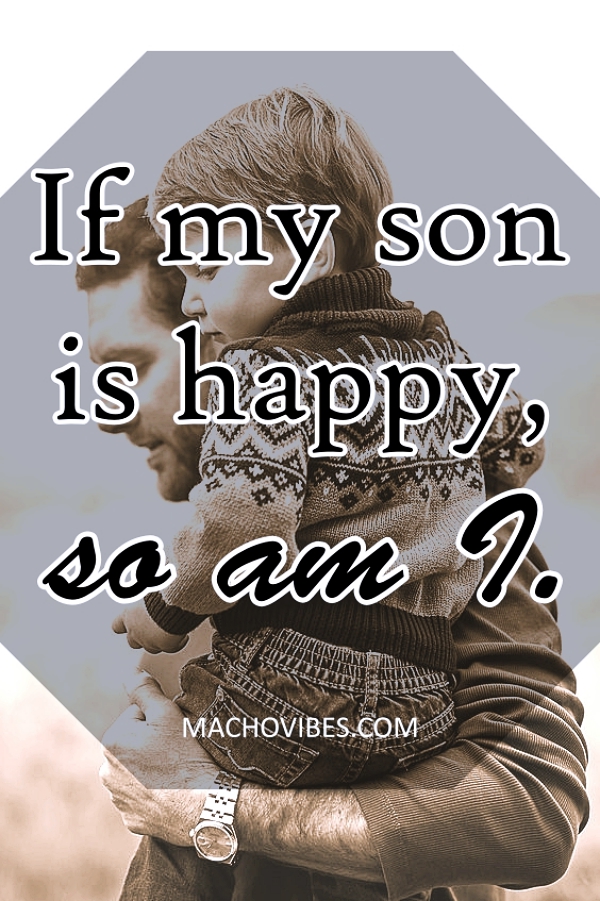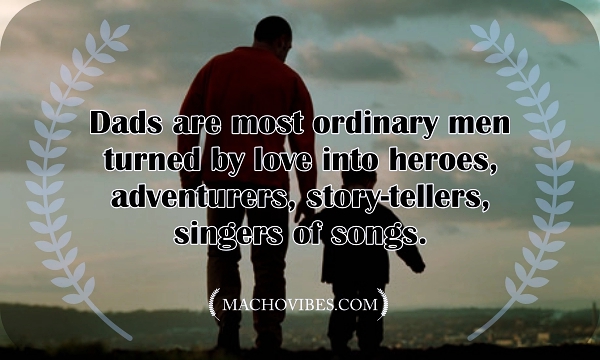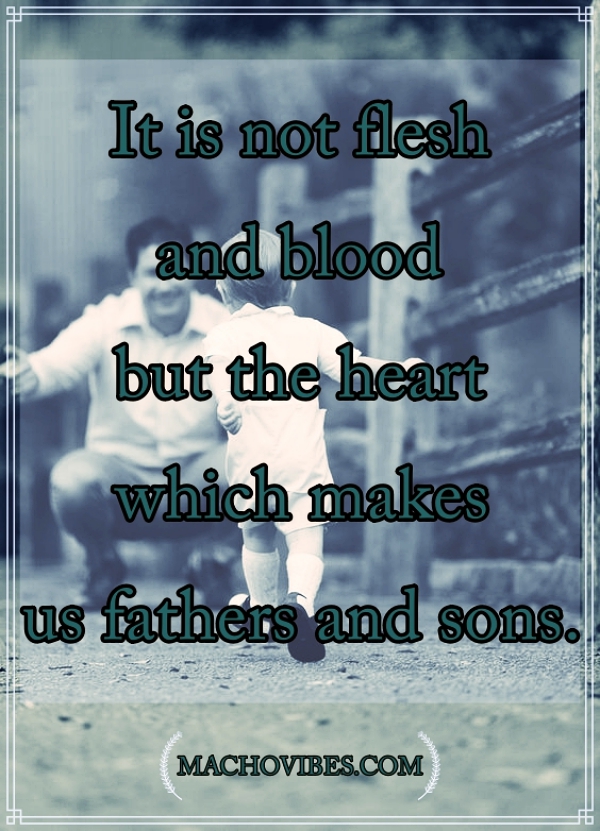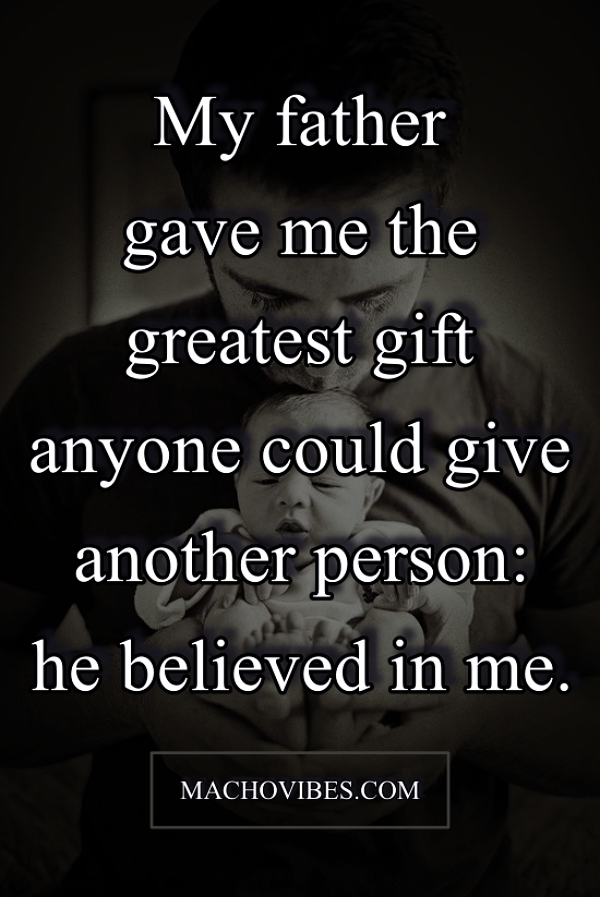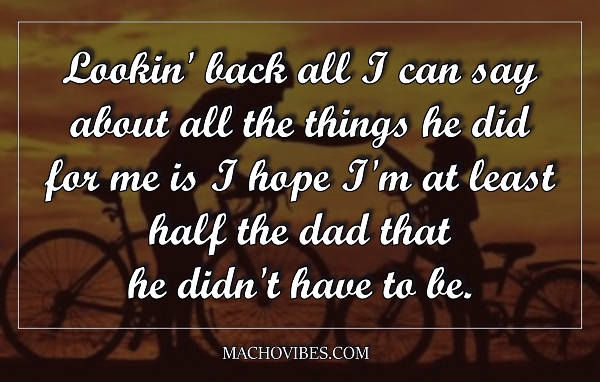 How Can You Make Your Dad Happy?
Pleasing your father easy, as he does not expect a heap of goodies from you! Just do little things that would make him happy like
Be responsible
Keep the house clean.
Be polite with everyone.
Take care of your siblings.
Study well and earn great credits at your academics.
Don't smoke, drink or do any illegal activities.
So if you observe this list, you'll see that your father wants you to be a better person and that is for your own good!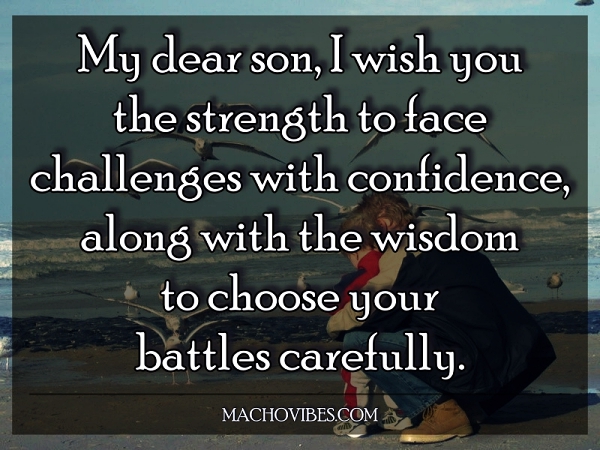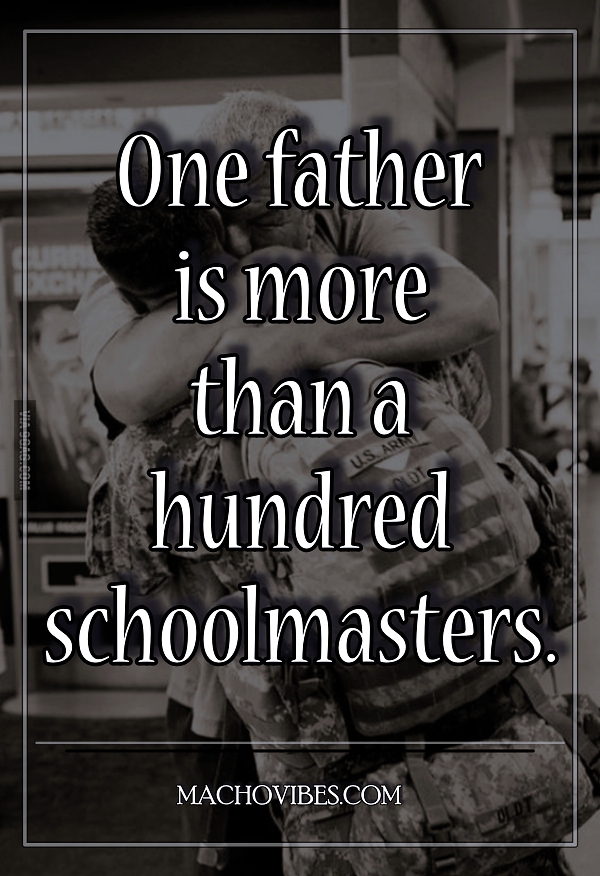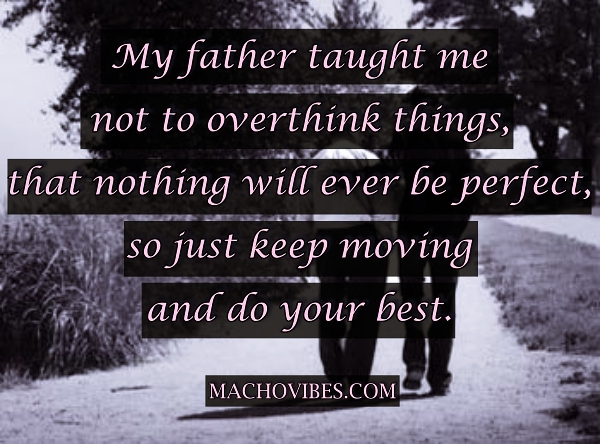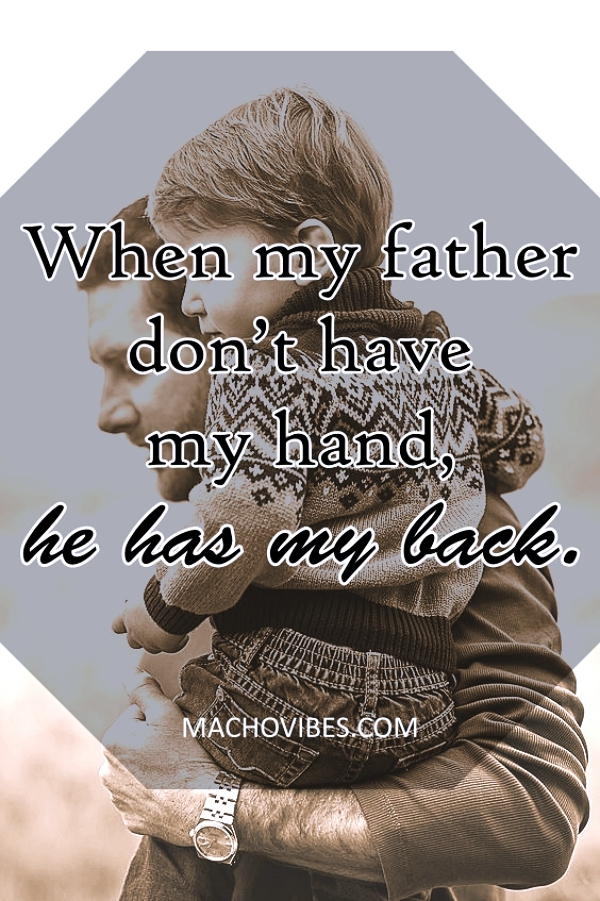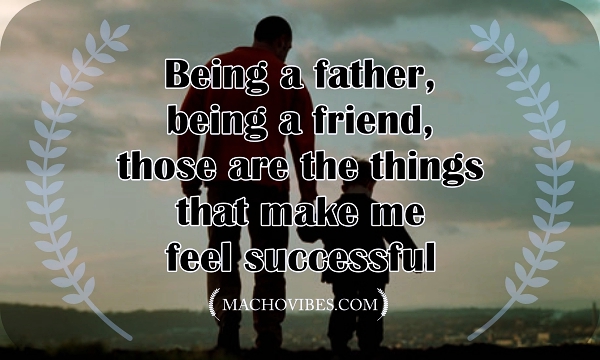 When I was a kid, I used to imagine animals running under my bed. I told my dad, and he solved the problem quickly. He cut the legs off the bed.
My dear son, I wish you the strength to face challenges with confidence, along with the wisdom to choose your battles carefully.
By profession I am a soldier and take pride in that fact. But I am prouder – infinitely prouder — to be a father.
There must always be a struggle between a father and son, while one aims at power and the other at independence.
I realized that to get through this thing called fatherhood, I would have to be stronger emotionally and physically than I had ever been before.
A soldier destroys in order to build; the father only builds, never destroys.
One father is more than a hundred schoolmasters.
Sometimes life can be tough but always remember: so are you, son
When you teach your son, you teach your son's son.
A father is a man who expects his son to be as good a man as he meant to be.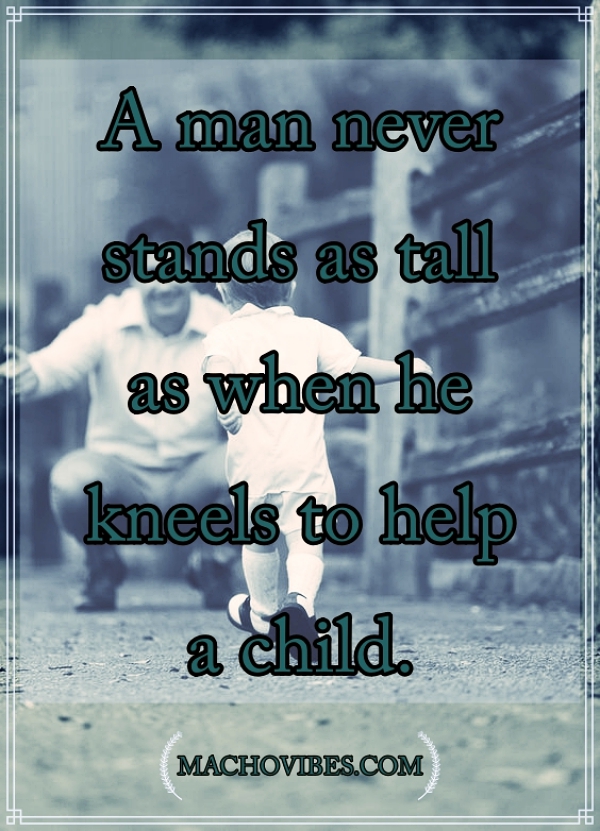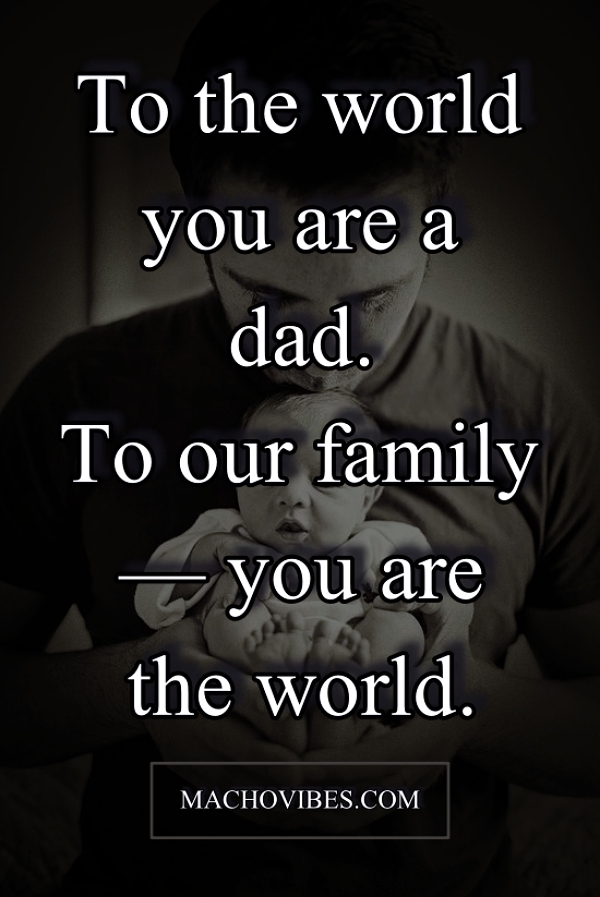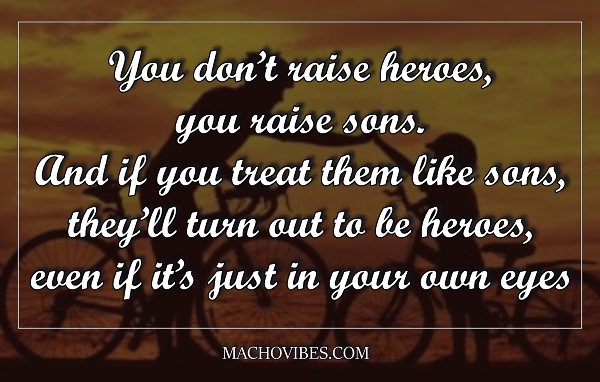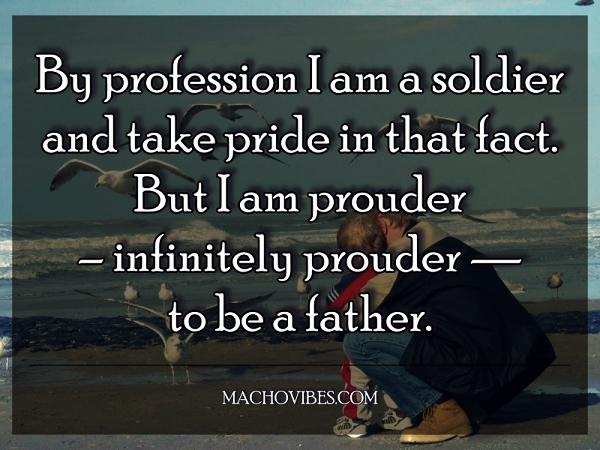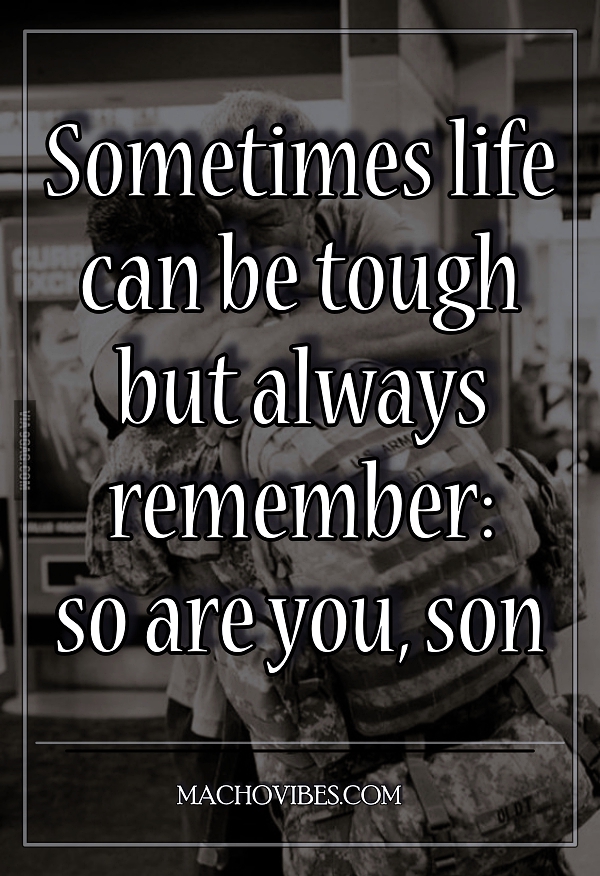 How Can I Improve My Father's Son Relationship?
It is not that difficult, you see, if you want to really give a genuine try at improving your relationship with your son. Often when a father wants to convey something to his son, it becomes awkward or hard to explain. In other cases, there is a very unfriendly kind of relation because "fathers" are expected to be strict. So to improve your relationship with your son, first, listen to what he is trying to tell you. This solves half the problem while other half is solved with effective communication rather than shouting and screaming.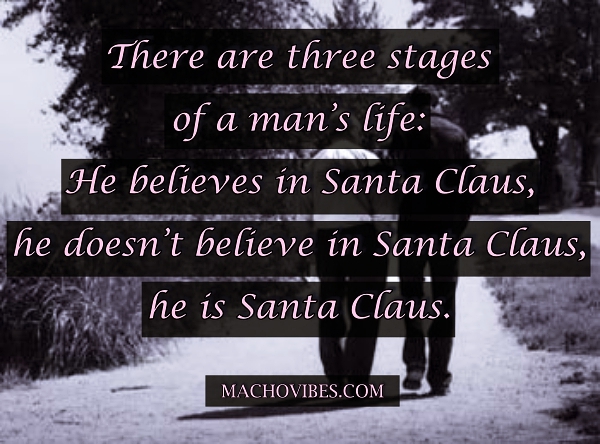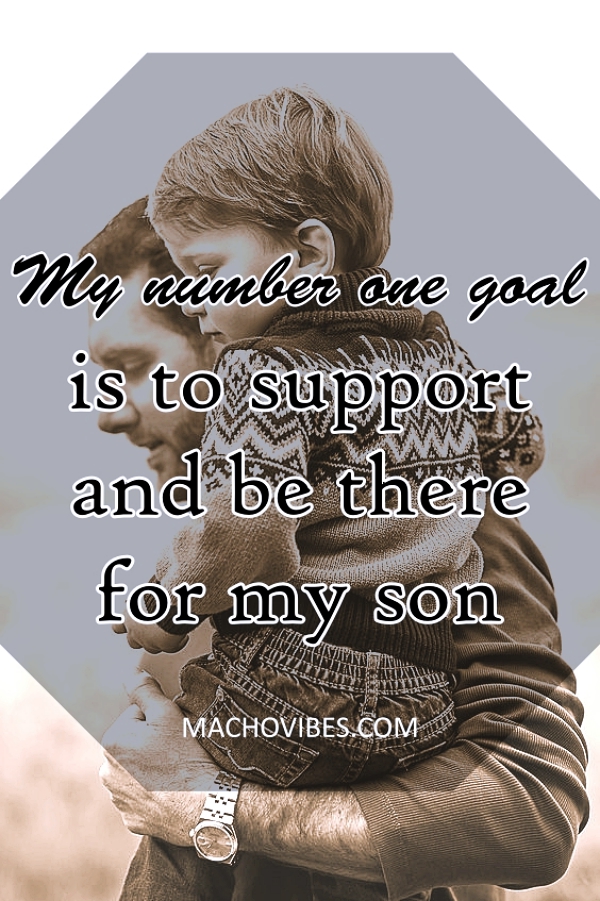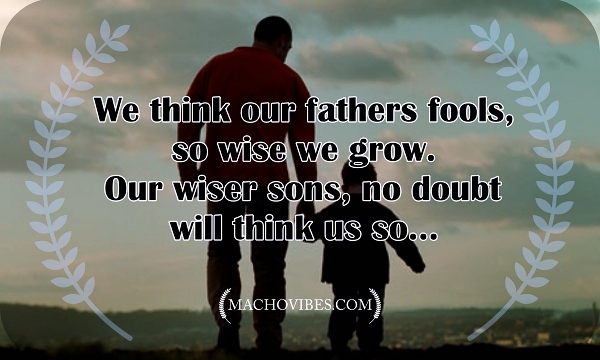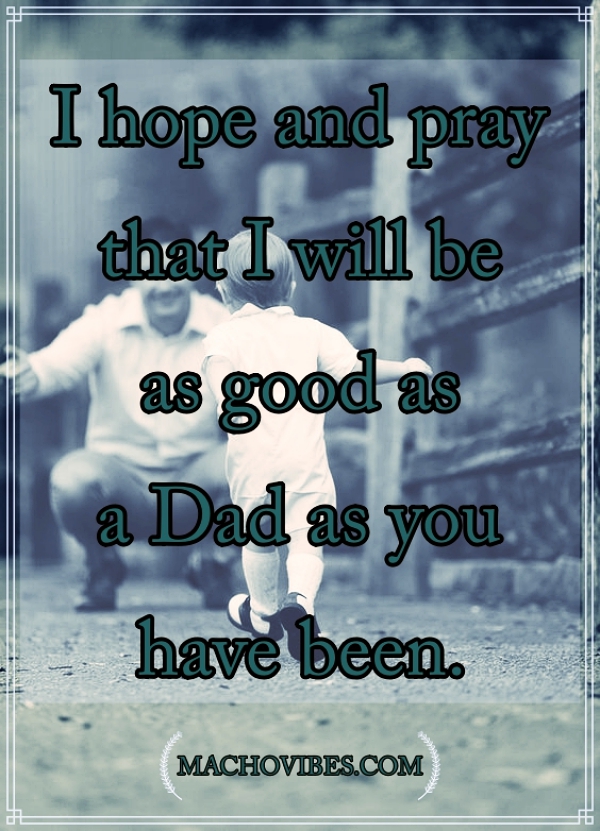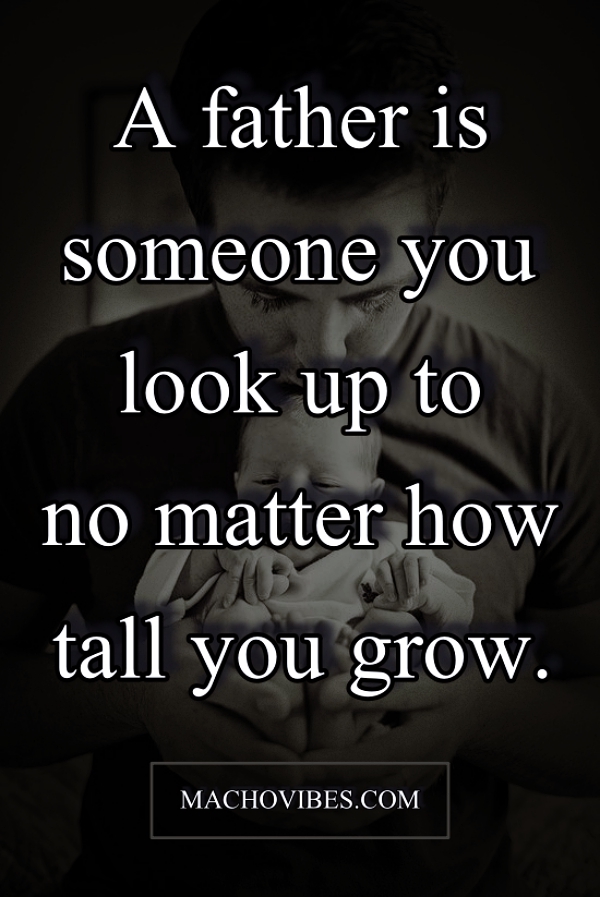 One of the greatest tragedies of life is that fathers and sons can love each other deeply without ever getting to know each other.
My father taught me not to overthink things, that nothing will ever be perfect, so just keep moving and do your best.
There are three stages of a man's life:  He believes in Santa Claus, he doesn't believe in Santa Claus, he is Santa Claus.
Being a father means you have to think fast on your feet. You must be judicious, wise, brave, tender, and willing to put on a frilly hat and sit down to a pretend tea party
Every father should remember that one day his son will follow his example instead of his advice.
If my son is happy, so am I.
When my father don't have my hand, he has my back.
My number one goal is to support and be there for my son
Don't wait to make your son a great man-Make him a great boy.
Every son quotes his father, in words and in deeds.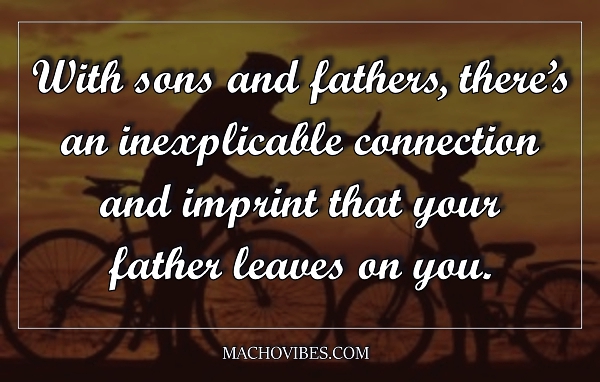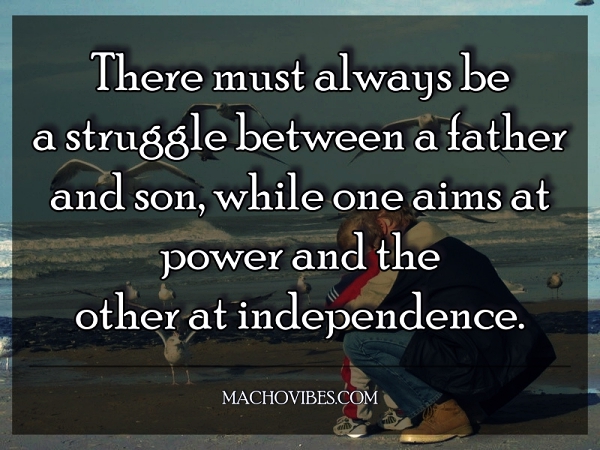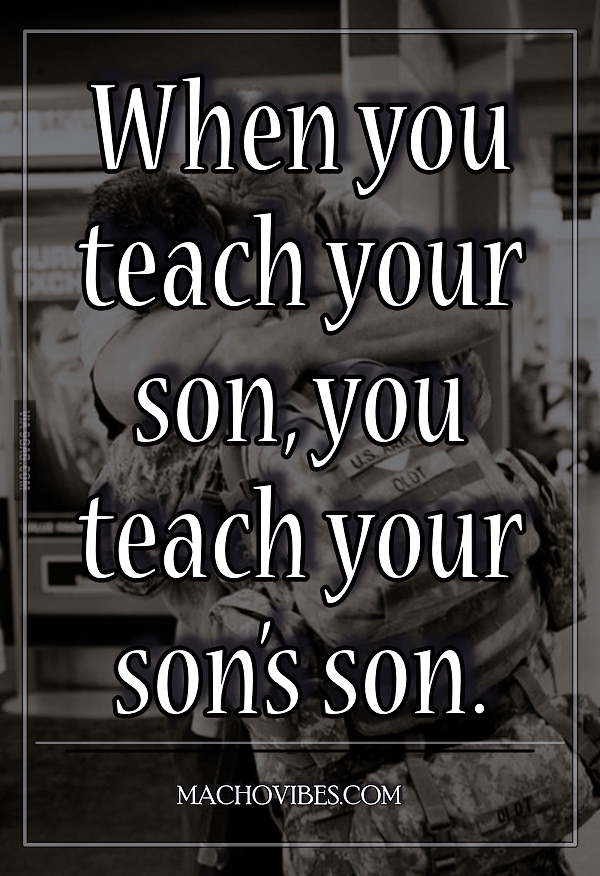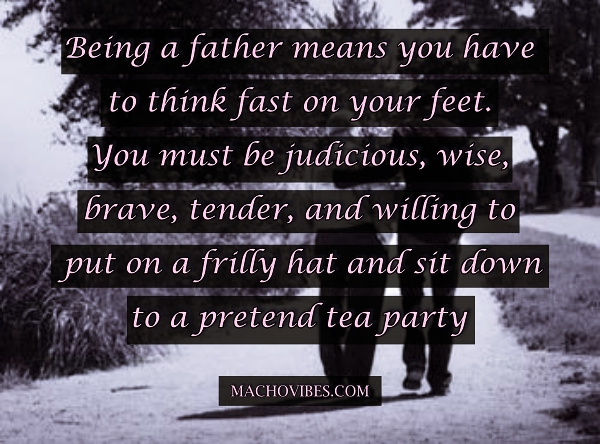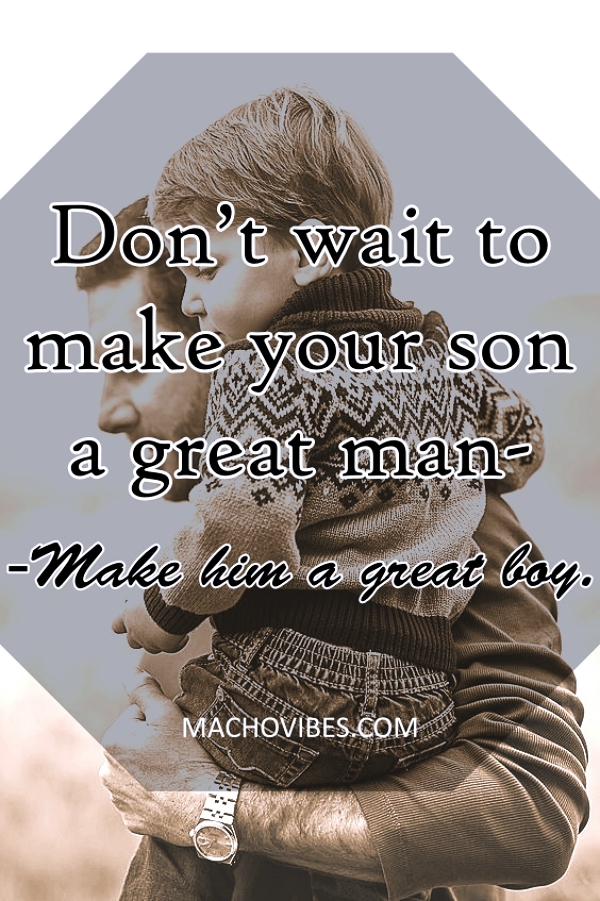 How Do I Say Sorry To My Parents?
Well, if you want to say sorry, this means you know what the problem is, and you have analyzed it. Saying sorry is a big deal at time, but if you are actually on the fault, you should not hesitate to say so. Just think about what you did wrong and what would you like to hear if someone did the same to you. Make your parents sit comfortably and give them some water. Then say what you thought of saying.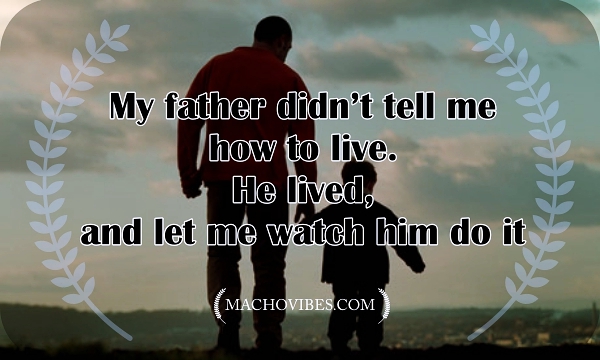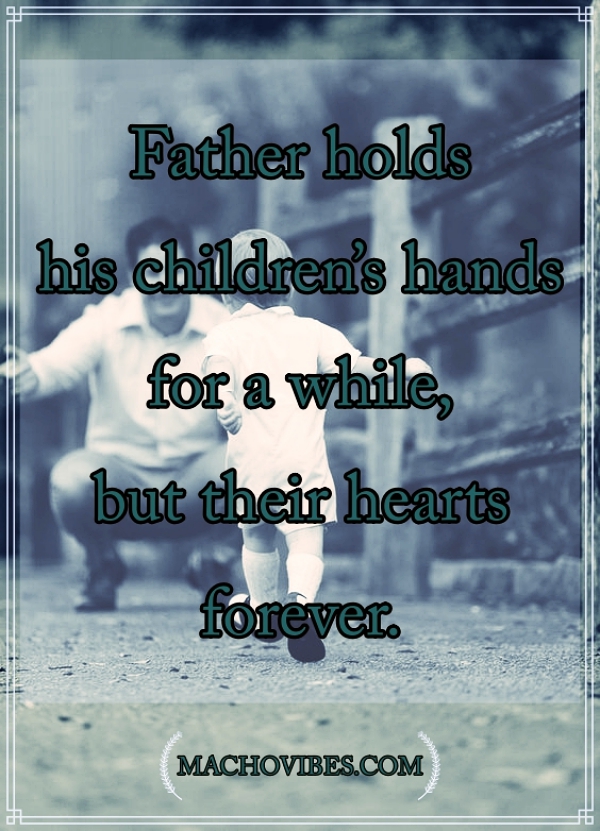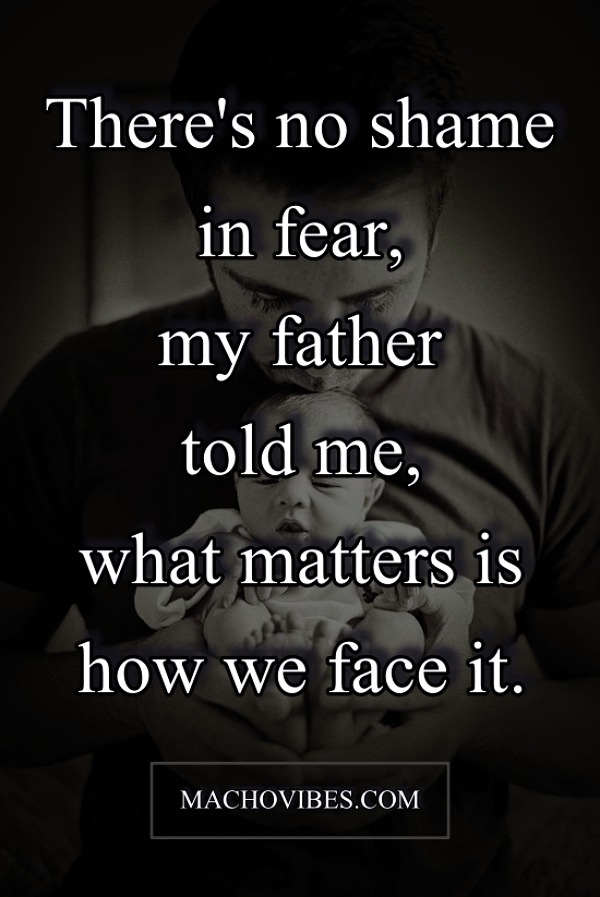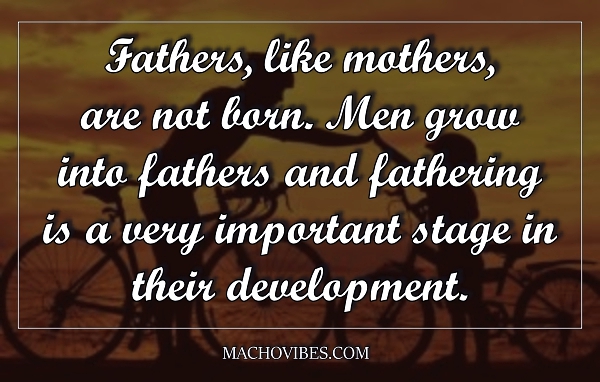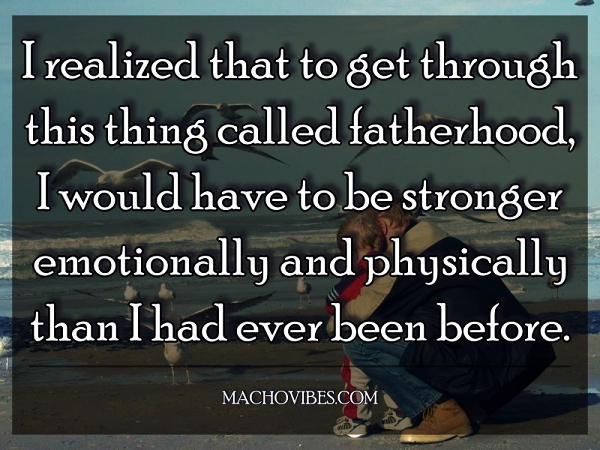 Dads are most ordinary men turned by love into heroes, adventurers, story-tellers, singers of songs.
Being a father, being a friend, those are the things that make me feel successful
We think our fathers fools, so wise we grow. Our wiser sons, no doubt will think us so.
My father didn't tell me how to live. He lived, and let me watch him do it
I smile because you are my father. I laugh because there's nothing you can do about it
A man never stands as tall as when he kneels to help a child.
I hope and pray that I will be as good as a Dad as you have been.
Father holds his children's hands for a while, but their hearts forever.
Having a kid is like falling in love for the first time when you're 12, but every day.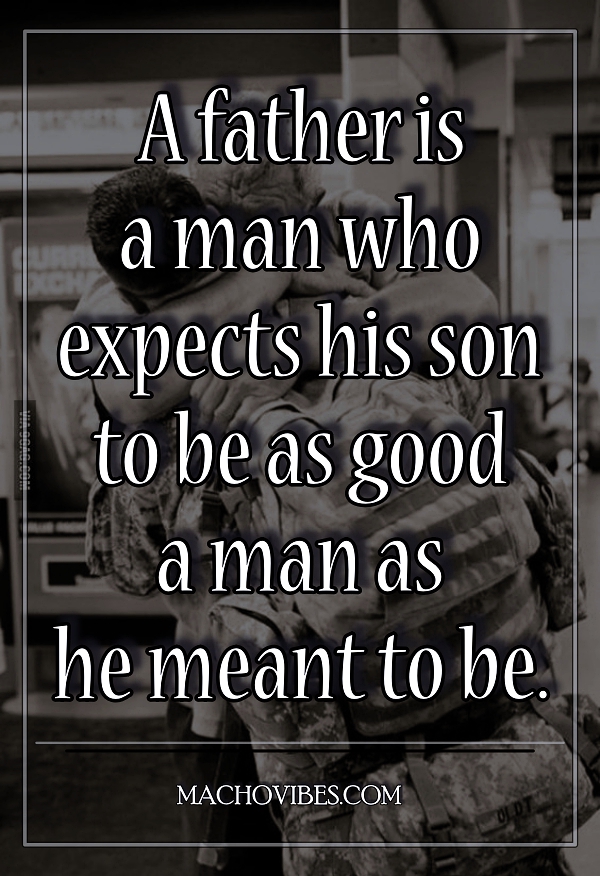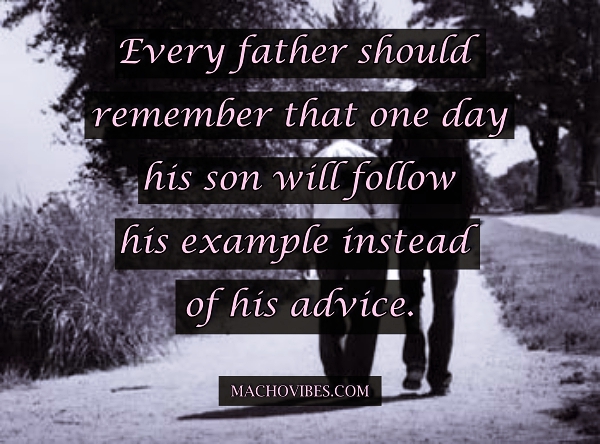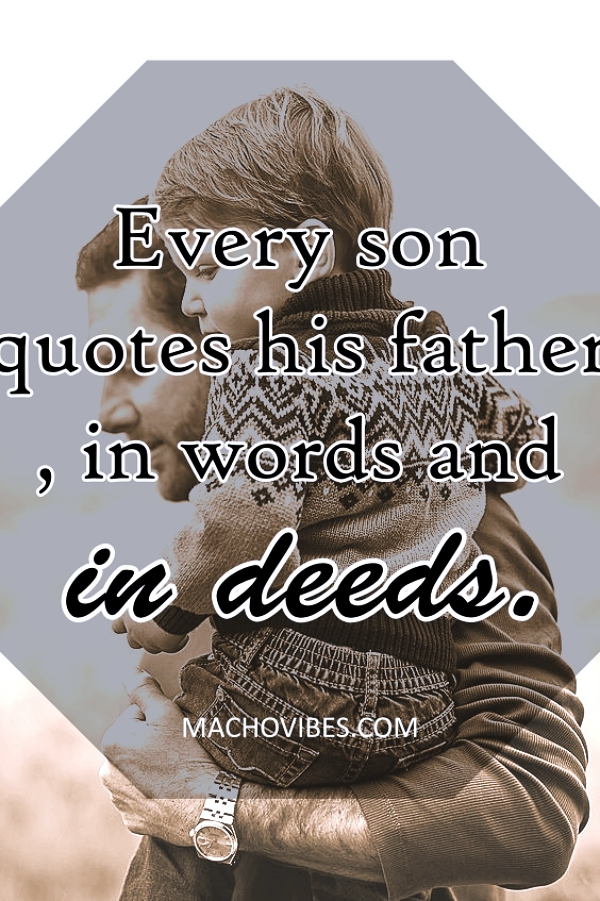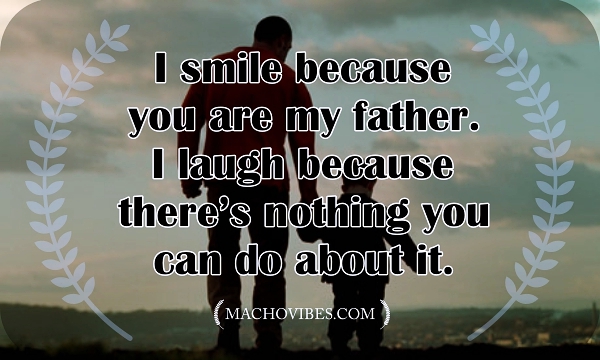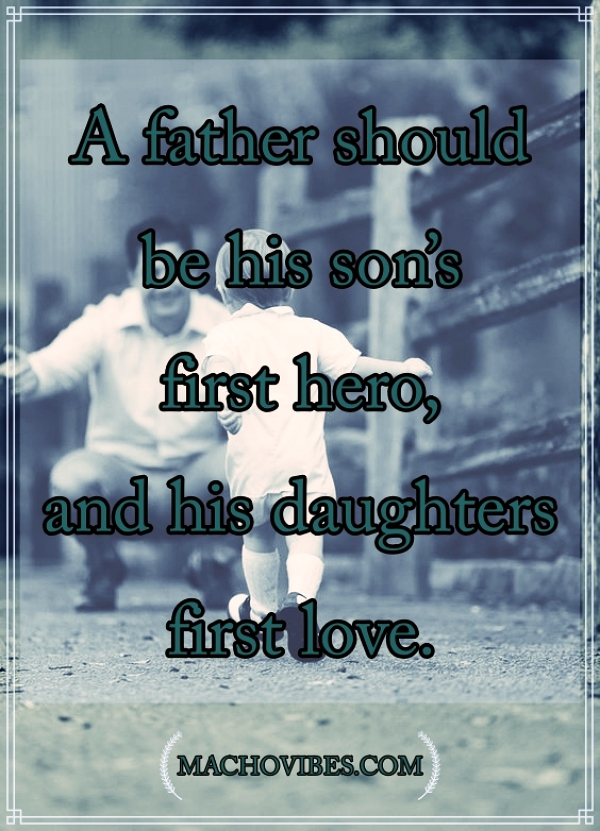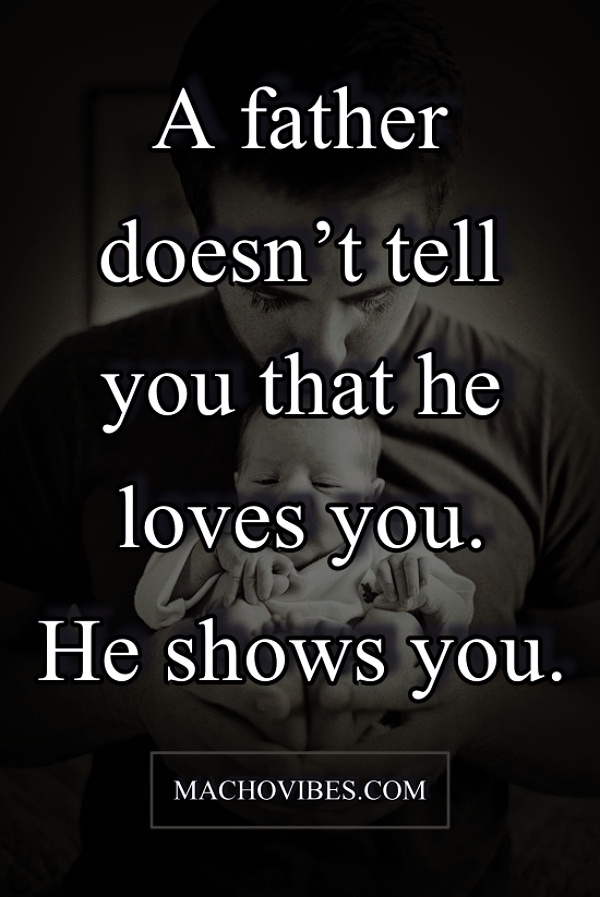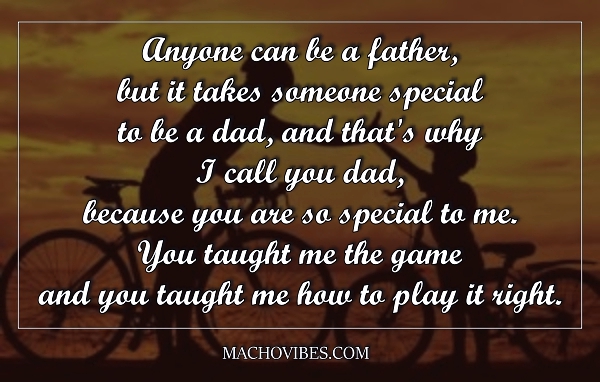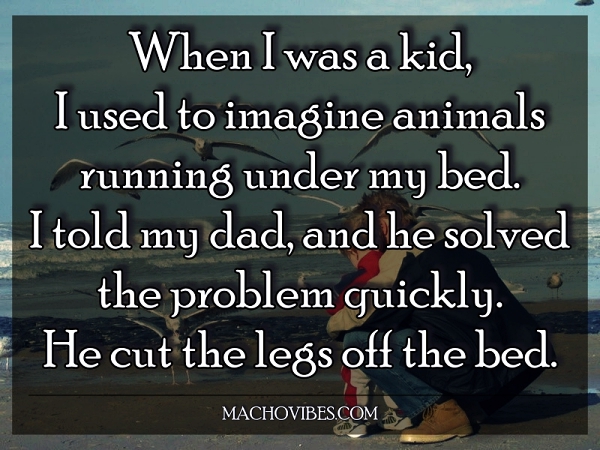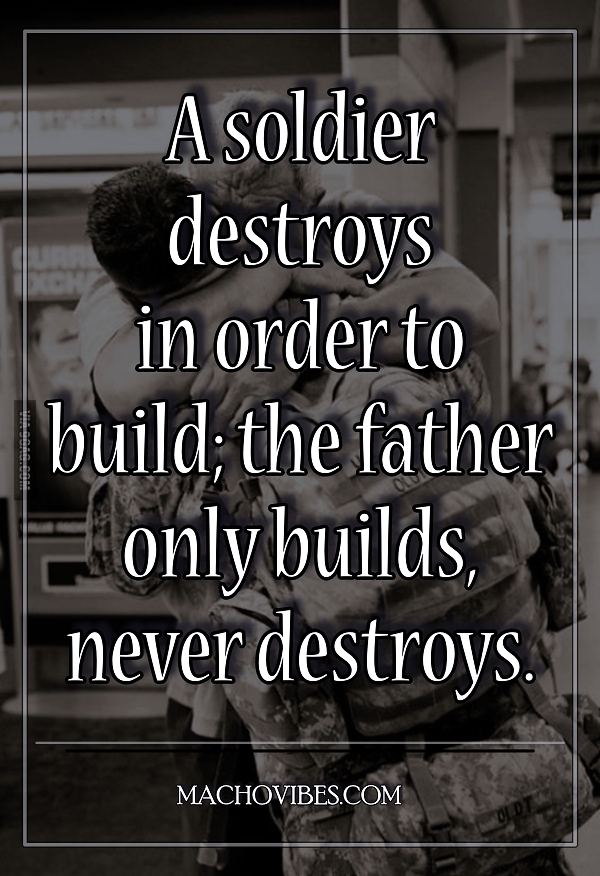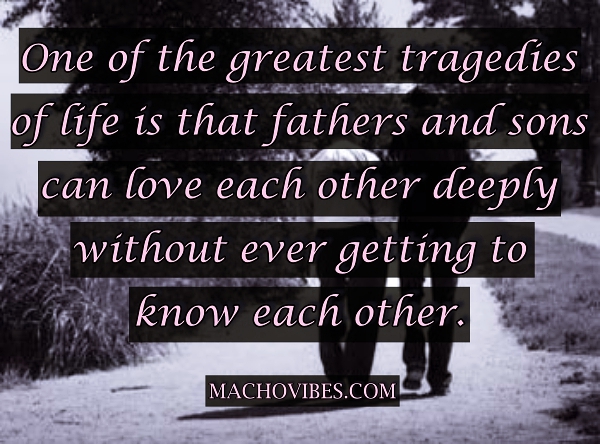 Didn't these Touching Father and Son Moments Quotes make you emotional and left you thinking about your bond with your father or son? A father and son's bond is not a very celebrated one, however, it is really heart touching. We hope you liked the article and are ready to have some relationship advice from it.