Why should the thin have all the fun? I mean, not always, but whenever we discuss fashion, clothing, hairstyles, and accessories, why do we always have the slender people in the front? On that note, never shy away from donning a stylish hairstyle, even if you are a bit on the heavier side.
Best Hair Cream
Best Wooden Comb
Best Cream Pomade
Best for Hair Regrowth
Best Sea Salt Spray
Smooth Viking Hair Styling Cream for Men - Grooming Hair Product - Matte Finish, Medium Hold and...
Striking Viking Folding Wooden Comb for Men - Hair, Mustache & Beard Comb - Styling Comb - Pocket...
Redken Brews Cream Pomade For Men, Medium Hold, Natural Finish 3.4 Ounce
Kirkland Minoxidil 5% Topical Solution Extra Strength Hair Regrowth Treatment for Men Dropper...
Brickell Men's Texturizing Sea Salt Spray for Men, Natural & Organic, Alcohol-Free, Lifts and...
Besides, the hairstyles for fat guys are made in a special way to cover up the face fat. Try on the hairdos in a stylish, sexy bob; and complement it with long peek-a-boo bangs. Again, the angled cut is a great one for thick, straight hair.
With the deep side part and the long strands in the front, they help slim down the round faces with double chins. If you are also a part of the clan that has faced depression with the thought that the styling part is best left only for the faces with a high collar bone, be happy. We have got some of the best hairstyles for fat guys to tone down the face fat.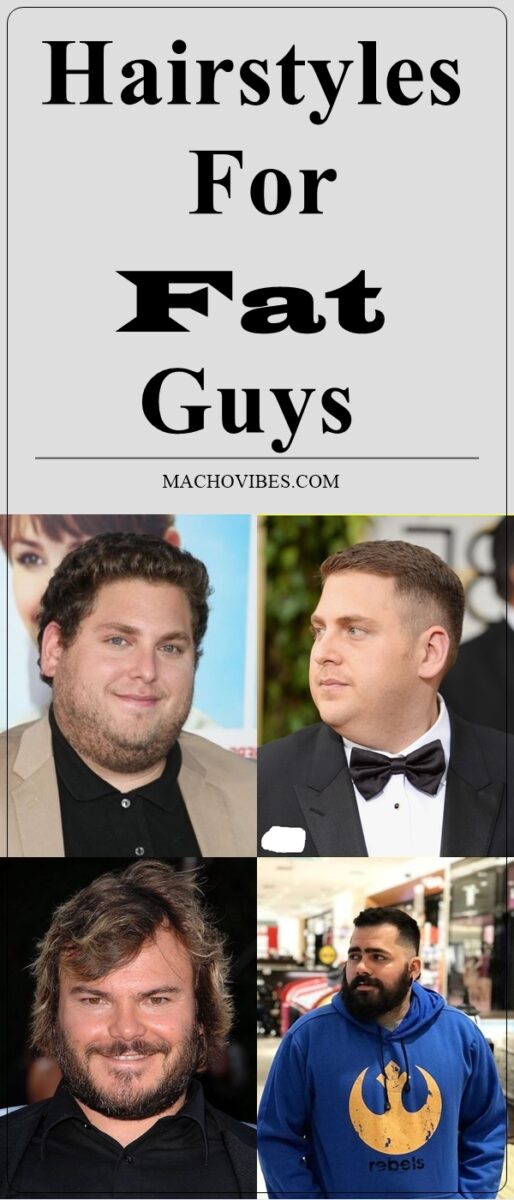 Best Haircuts For Fat Guys To Try
1. Long Comb Over with Fade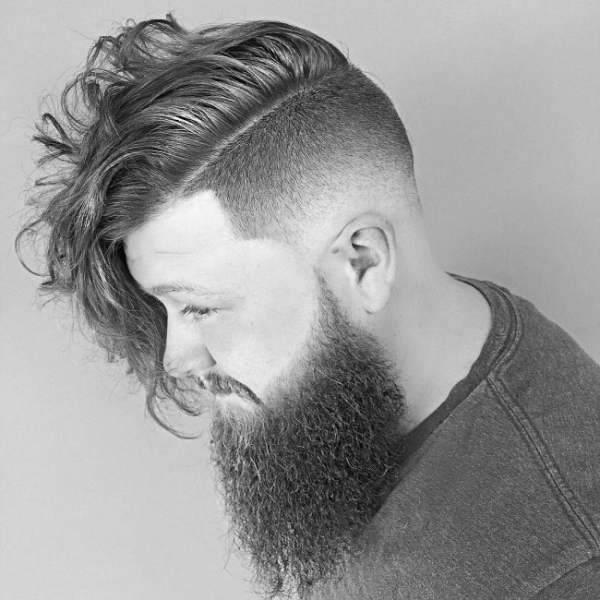 Image Source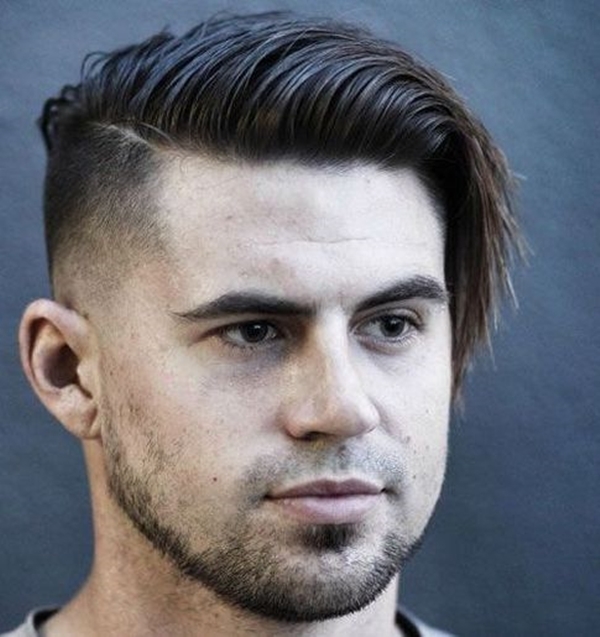 Image Source
The primary motive of styling is to enhance the look. However, men with a round or filled face feel the need to contour the face more than enhancing the beauty. Keeping in mind the thought, the long comb over with a fade is the hairdo, which has placed long strands on top and is shaved at the sides.
Besides, this hairdo works well for all the different types of professional spheres. Also known as short in the back and sides, the fade is a classic style that can be easily twisted with a daring touch like the long comb-over.
jpscissors.com offers a selection of hair-cutting tools from professional, high quality brands that you can use to give yourself the perfect cut.
2. Spiky Hair with Taper Fade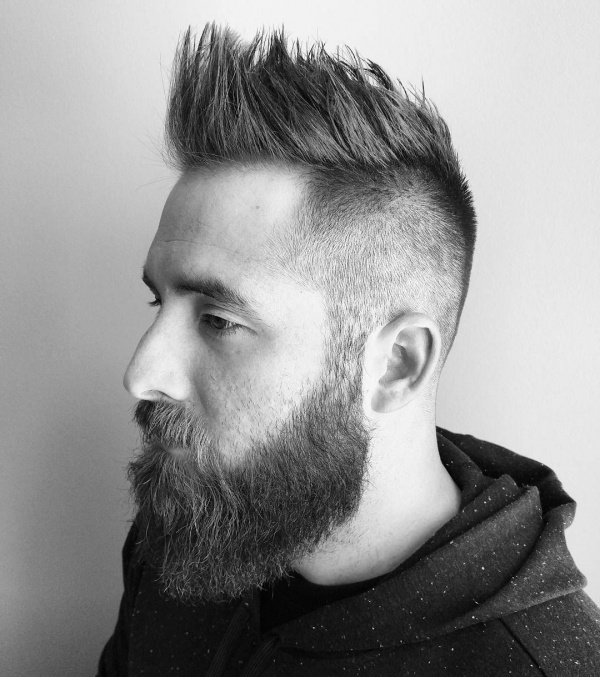 Image Source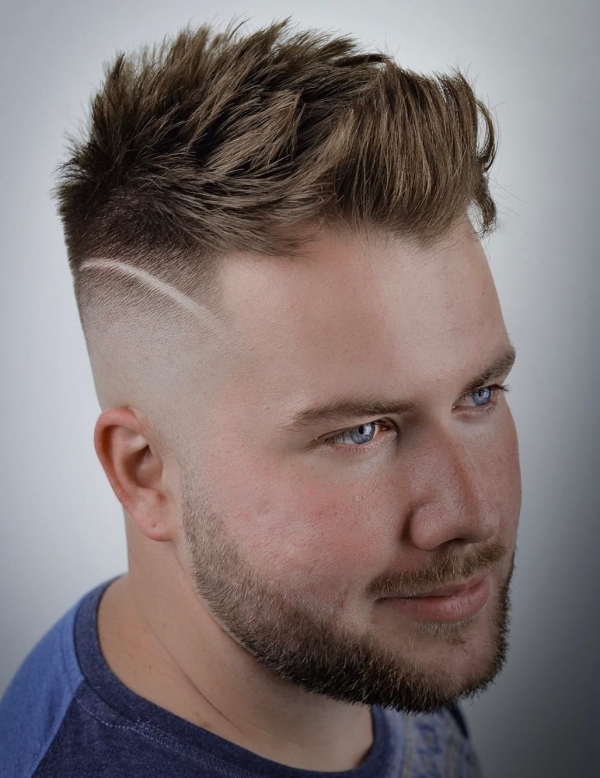 Image Source
Spiked hair boys are the most common instances while dealing with an urban-chic look for guys. Even if the spiky hair resembles the fade variation, the tapered haircut on the sides looks a tad bit conservative and classy.
The spiky taper fade makes a face appear less thick as it blends the hair very short, it also avoids exposing the skin. To add a bit of variation, ask your stylist for a classic tapered cut with longer sides or a low, mid, or high taper fade. The choice is yours, along with the pleasure.
3. Side Part with Fade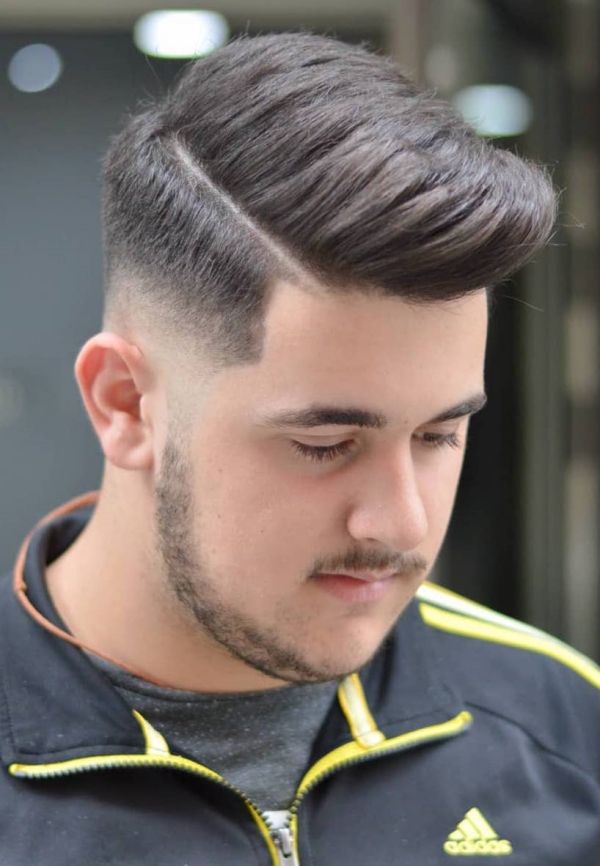 Image Source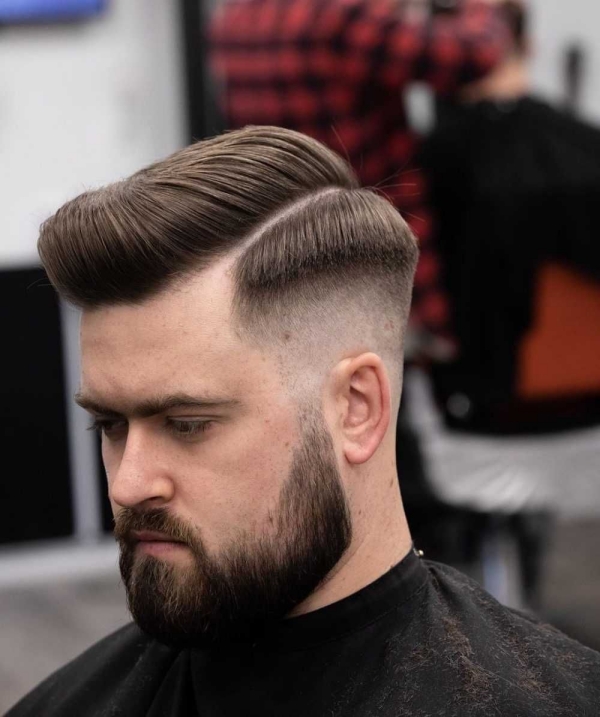 Image Source
The side part makes a face look sharper. Thus, this makes it quite obvious why the side part fades from the list of hairstyles for fat guys the most popular parted haircut. The fading style is versatile; and looks stylish every time paired with all the different styles. Thus, they constitute the best way to trim the hair on the sides.
The best part remains that you get to choose from the different types of fade cuts. So, customize your men's side part fade according to your sense of styling. This style also works great as a professional style minus the aggressive part.
4. Modern Textured Quiff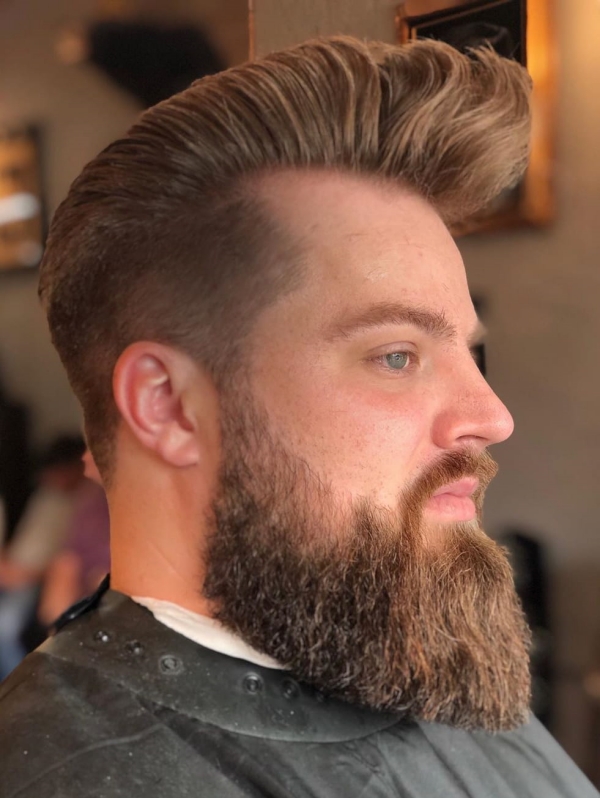 Image Source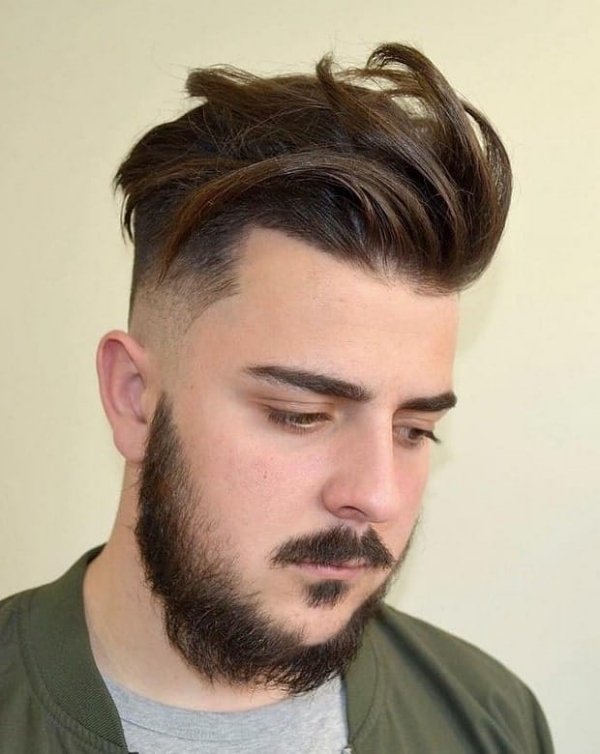 Image Source
The classic quiff became a sought-after style due to its height and texture. Besides, the style also became a favorite with the British since the Teddy Boy movement that was initiated in the 80s. However, the modern variant of the quiff style features all the height, giving it a more accessible shape.
The quiff is a hairdo where the hair gets lifted upwards and backward from the forehead. This style evolved over the years, where the length placed on the top of the head was countered with a short fade placed around the head's base.
5. Slicked Back Hair with Beard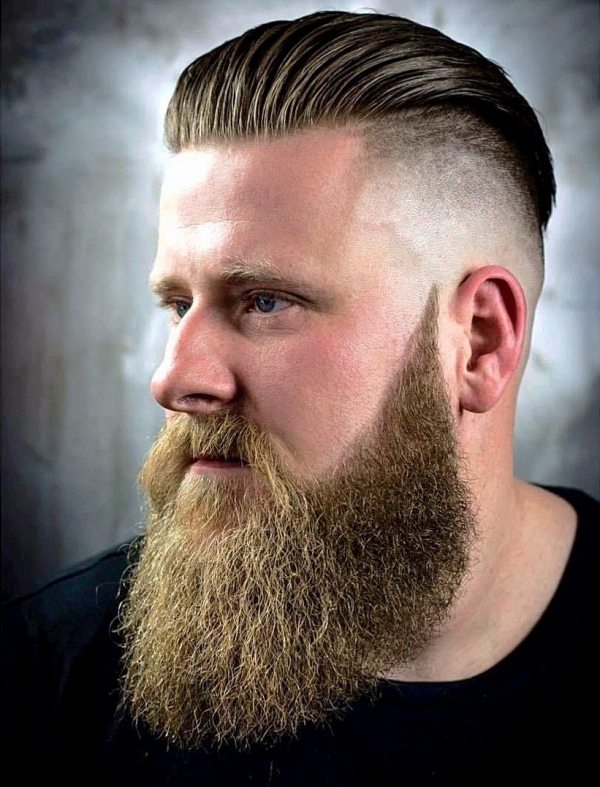 Image Source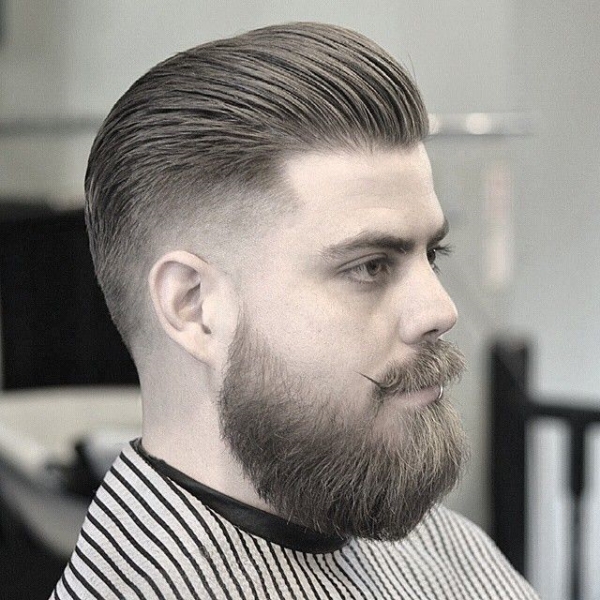 Image Source
Men who have crossed their 50s and want to hide their face's bulkiness can think of the slicked-back hair with a beard. Due to its sophistication and sleek appearance, this style seems to be perfect for older gentry. However, this look is also on-trend, as a slick back style can add a youthful tinge to your appearance. But, also be sure to add a little texture to your style to keep it modern and updated. Make sure to comb back your hair well, texture it, and use a hair spray.
6. Bald with Beard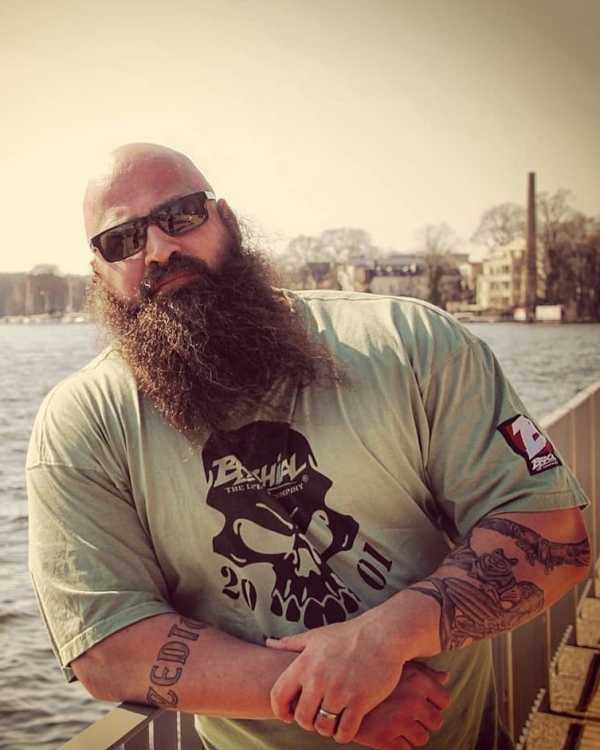 Image Source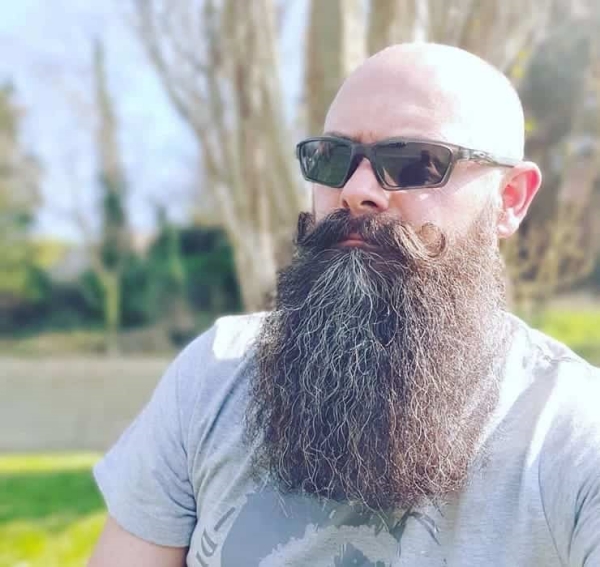 Image Source
The bald with a beard style has gained much prominence in the recent past while discussing the various hairstyles for fat guys. This style works for men of various ages and on the hair of various lengths. To create variations and to feel young at heart, try a full beard, goatee, a mustache, or stubble with a bald head.
Researchers on a global spree have stated that bald men with a beard look much more attractive than men with normal hair instead of concentrating on their growth. Now, they have their beard patches to work on. You can learn more about beard styles and men's grooming at Beardlong, a website dedicated to men.
7. Crew Cut with Beard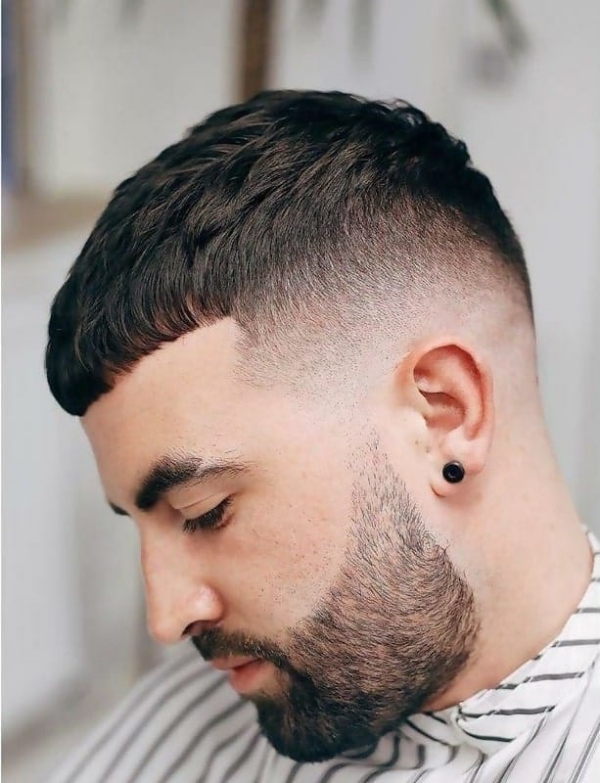 Image Source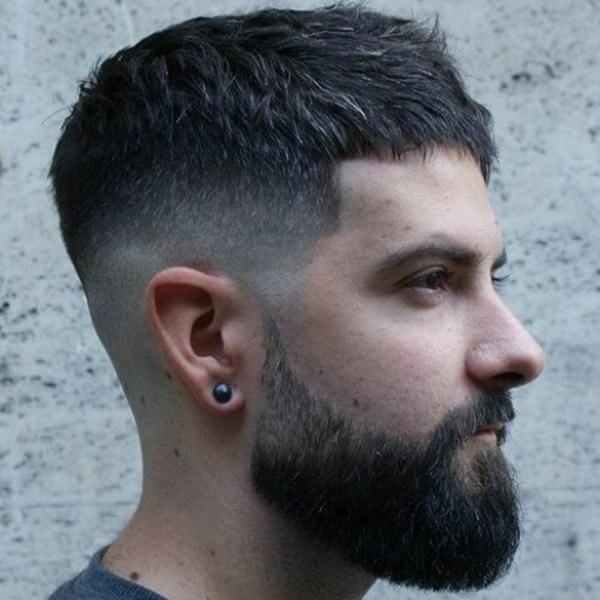 Image Source
The crew cut makes a face sharper and ends in itself while we discuss its styling quotient. The crew cut is a relatively simple and tapered hairstyle, where the topmost part of the hair is trimmed short and placed on the head, and everything else is even shorter. The crew cut complements every type of face shape and integrates well with a beard. This style is a great option and works well for daily affairs if you are planning to strike a balance between practicality and appearance. When are you trying it next?
If you want to learn more about how to get the perfect crew cut for guys, Wisebarber.com has a great guide doing just that.
8. Modern Pompadour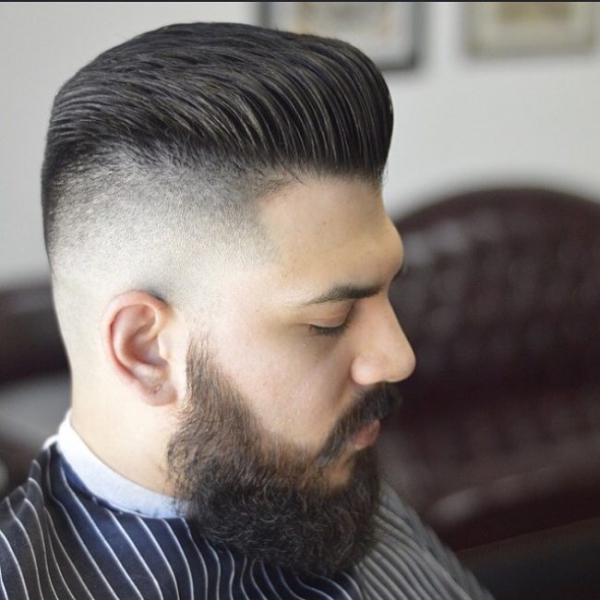 Image Source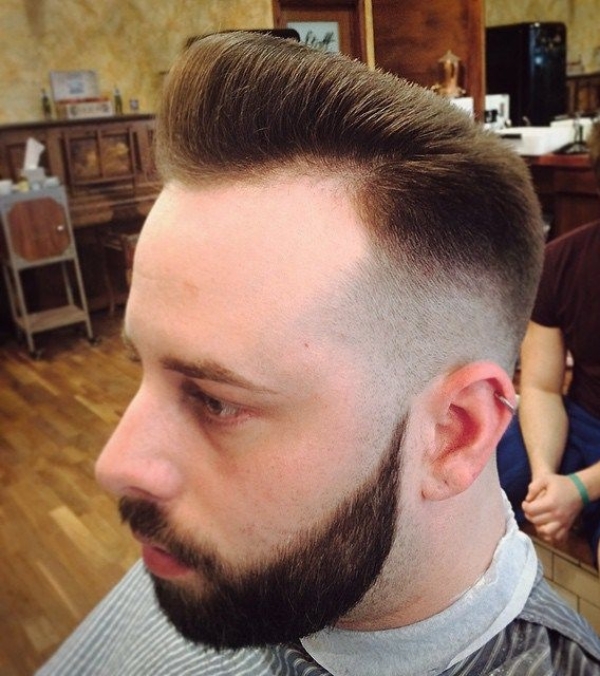 Image Source
Modern pompadour hairstyling requires placing long strands of hair on the top of the head that should fall flat when combed back, and of course, with a lot of height when blown dry. For the majority of the guys, this refers to having at least four inches of length. However, make sure of using a high-end pompadour with a fine-textured styling gel.
To opt for a pompadour style, keep your sides faded, tapered, or undercut, and let the hair on top be placed at least three inches in the front and two inches towards the back. This creates the difference as the quiff is styled forward, whereas the pomp is placed back.
9. Faux Hawk with Fade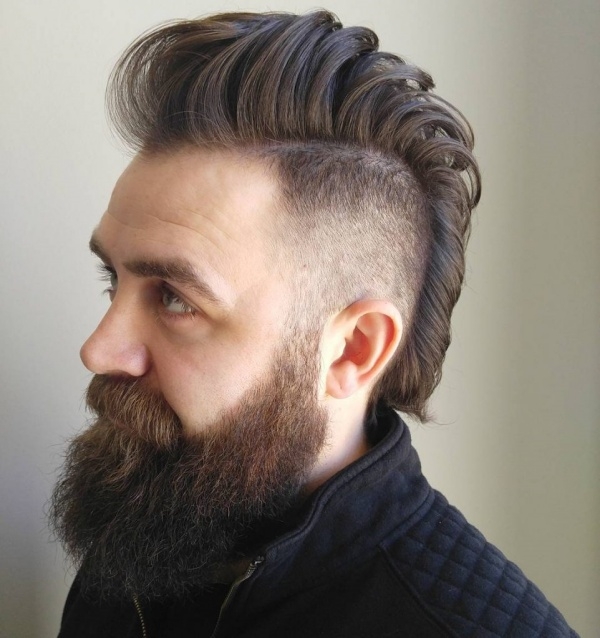 Image Source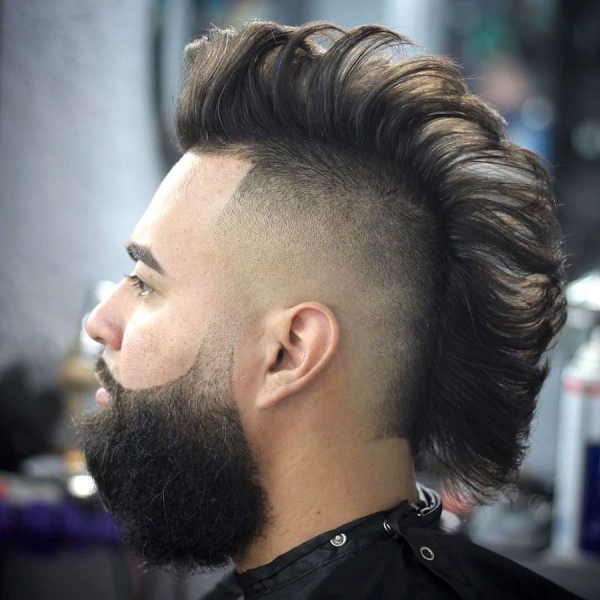 Image Source
A faux hawk style suits well with a fade cut. This particular name from the list of hairstyles for fat guys includes a faux hawk cut, along with buzzing or shaving the sides of your head.
With this, you might as well ask your stylist for a taper fade on the sides with longer strands of hair on top. Whether you want to opt for a low or high fade, fohawk is entirely your choice. Besides, the same rule is applicable where you decide the length of hair on top and how short would you cut it.
10. Side Swept Undercut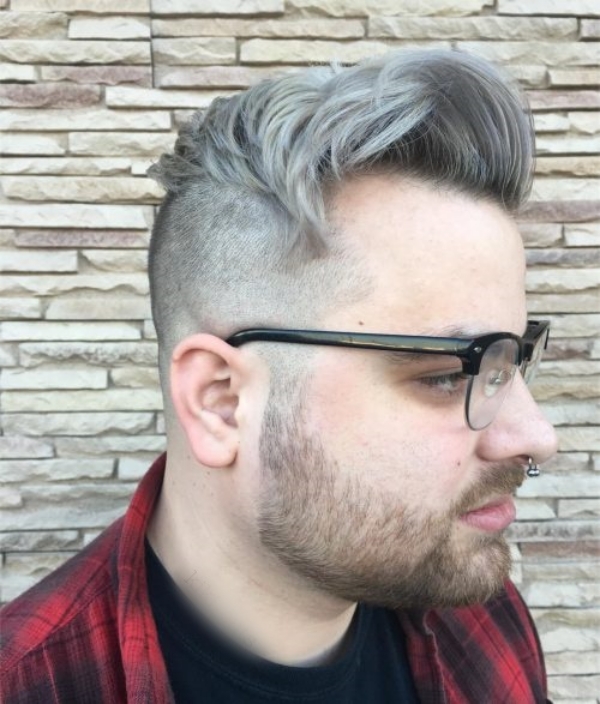 Image Source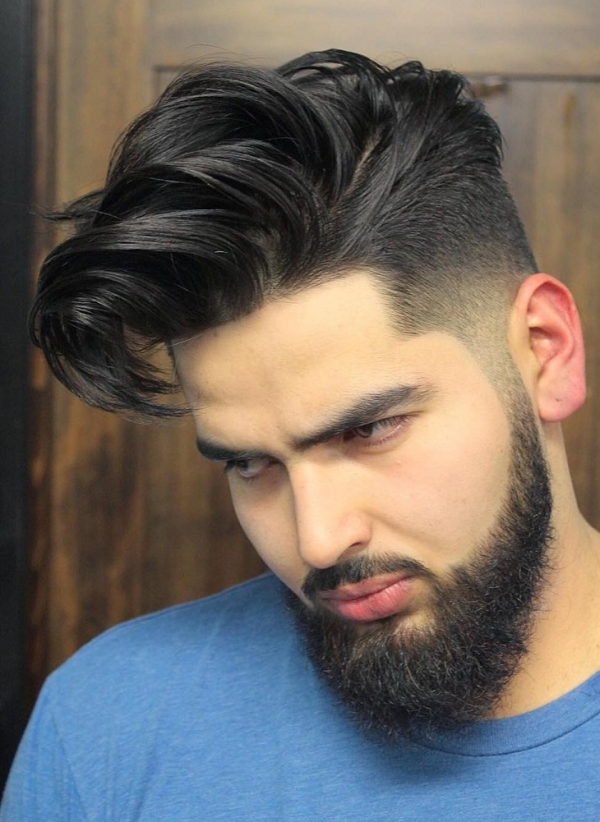 Image Source
The side-swept undercut is quite an unusual variation of the undercut hairstyle. However, not everyone would love to flaunt the style. In this specific version, the hair's sides and backside are trimmed short in the conventional undercut fashion. This is a nice hairstyle provided you have long hair but requires the undercut variant hairstyle's true aesthetics.
The point remains that contemporary men have loved the side-swept undercut style and are all set to continue its reign when it is being paired with various looks on the top, including pompadours, quiffs, and various styles with fringe.
11. Long on Top Short on Sides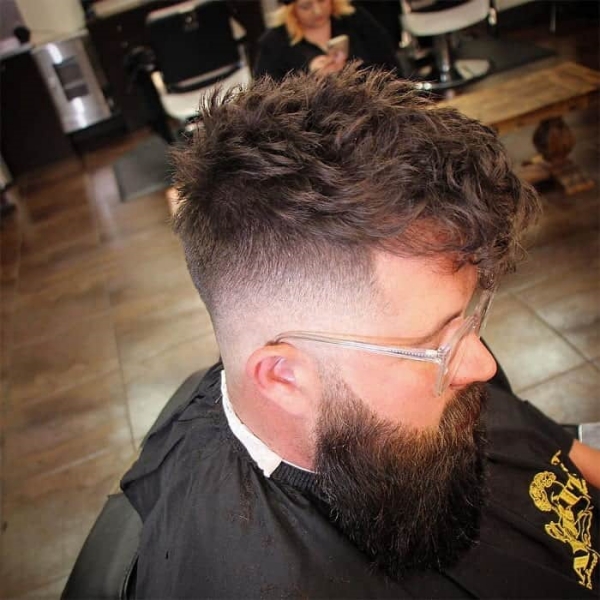 Image Source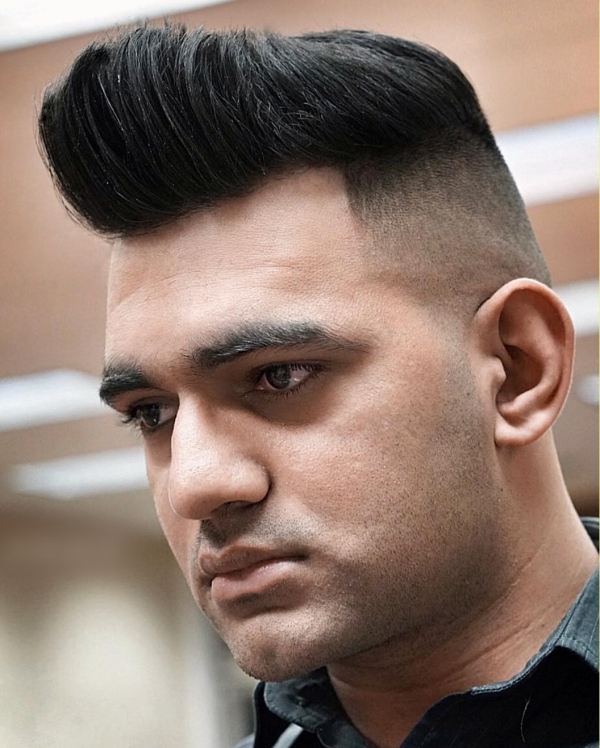 Image Source
The year 2023 has seen the hairstyle of long hair on top and shorter on the sides to be a prominent one for men with a circular face. This style serves as the middle ground between long and short hair. Let your hair grow long, at least till it had reached medium-length while keeping the sides short. To add the perfect texture, give it a lift with some hair gel or mousse.
12. Medium Length Messy Hairstyle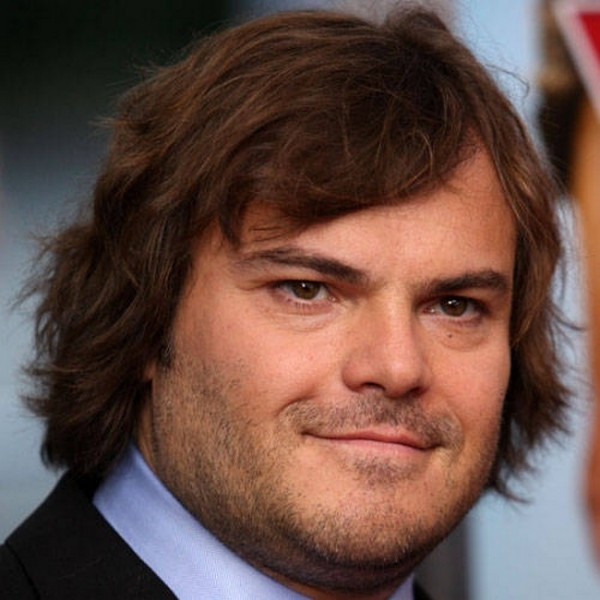 Image Source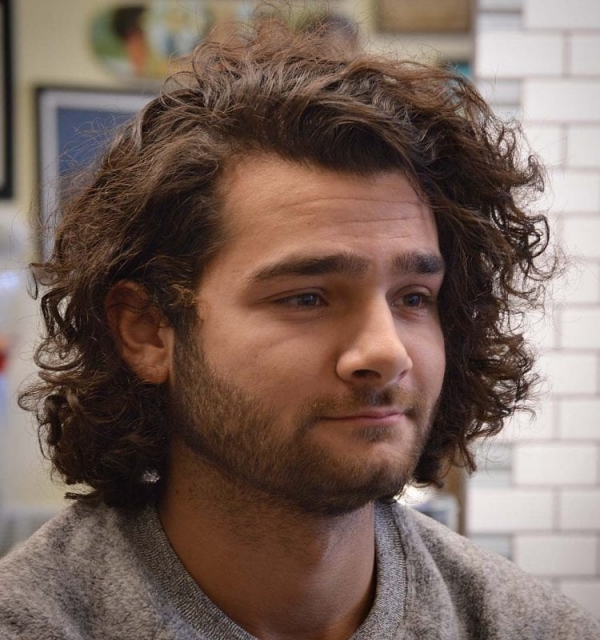 Image Source
To promote the chilled out and casual look tries the medium-length messy hairdo from the list of hairstyles for fat guys. Depending on your mood, you can try for a disheveled swept-back style or let it run free. To grab this well, get hold of a medium-hold gel or pomade, and let it run well through your hair. This would allow the locks to fall in place at a natural pace.
13. Hard Part Comb Over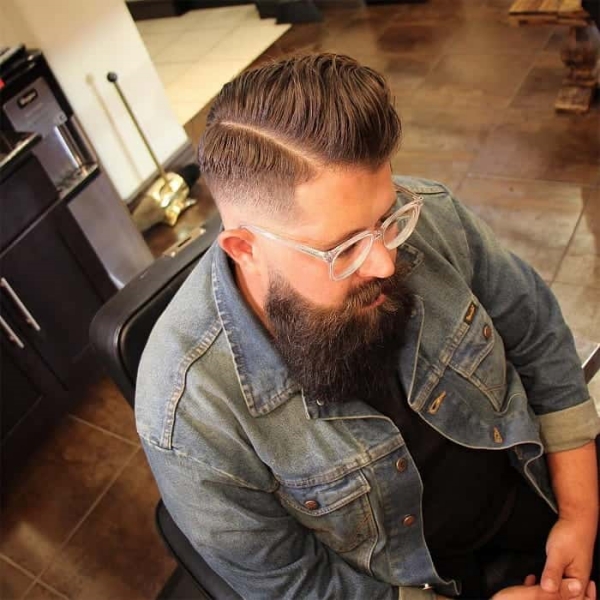 Image Source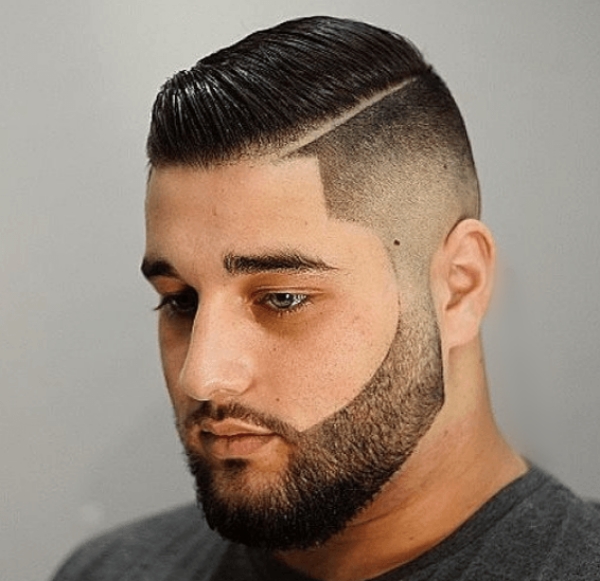 Image Source
This hairstyle feels like it is rejuvenated again. In the hard part comb over style, the entire bunch of hair is combed to one side and then paired with a hard side part. This one appears similar to a classic side part, but the side-swept gives a different appearance altogether. The comb-over haircut is often integrated with other styles, according to the wearer's liking.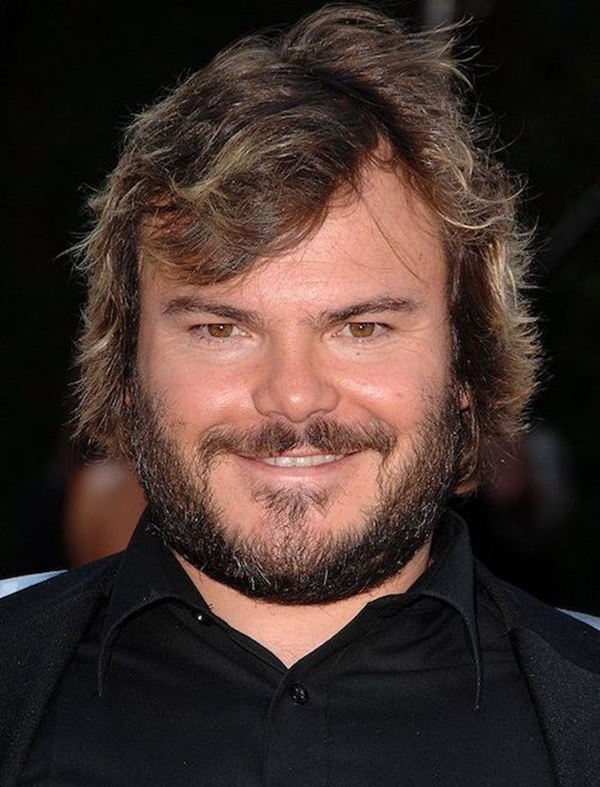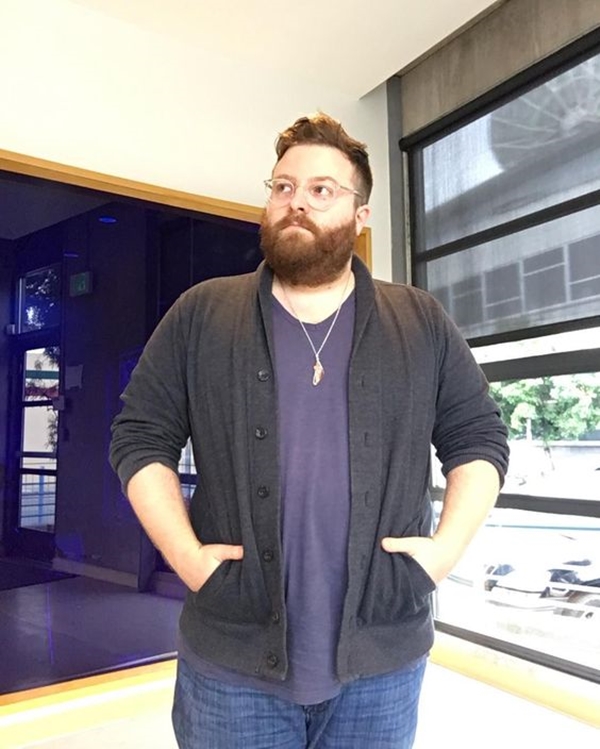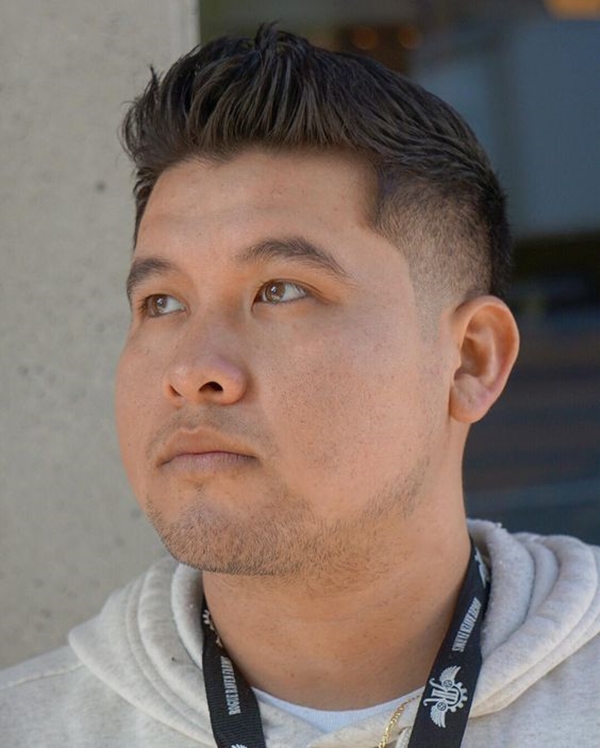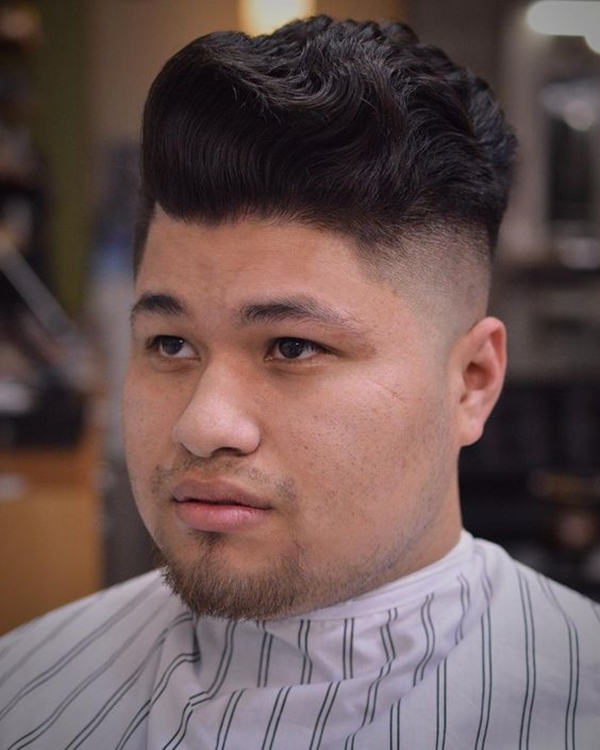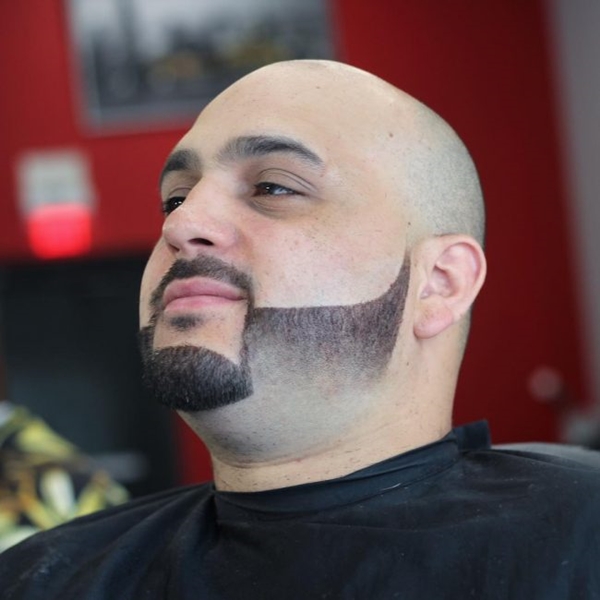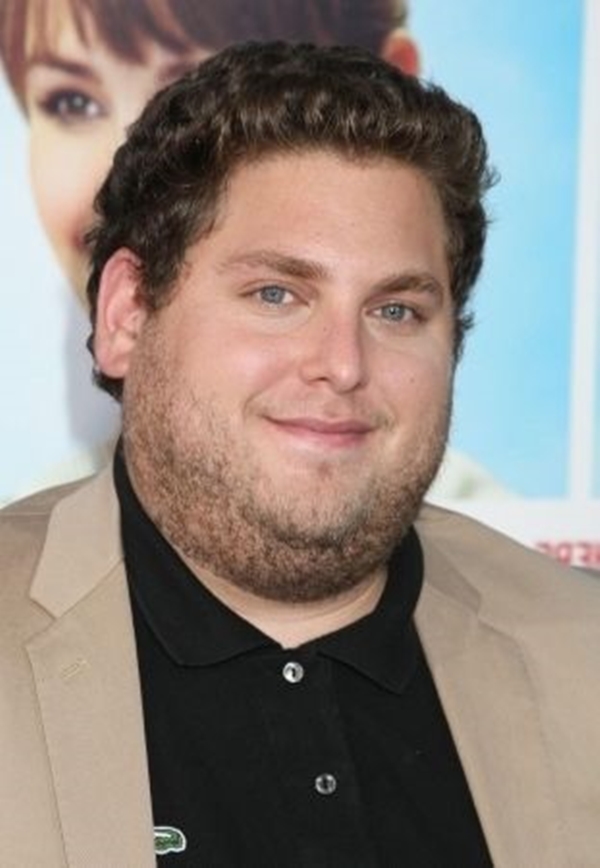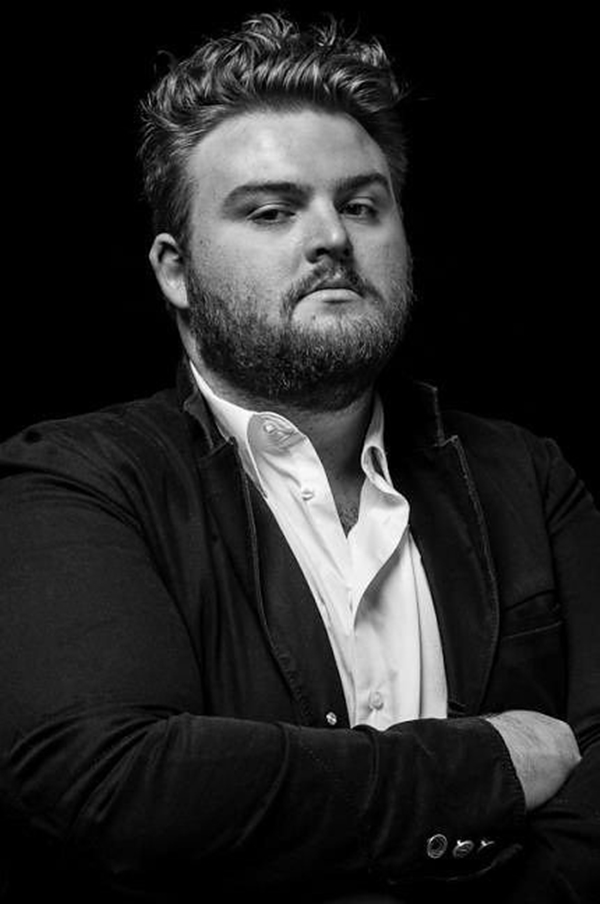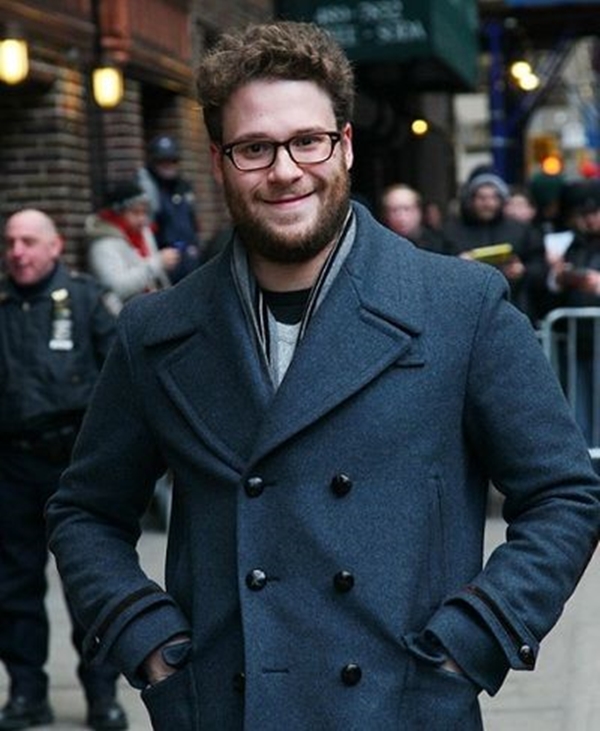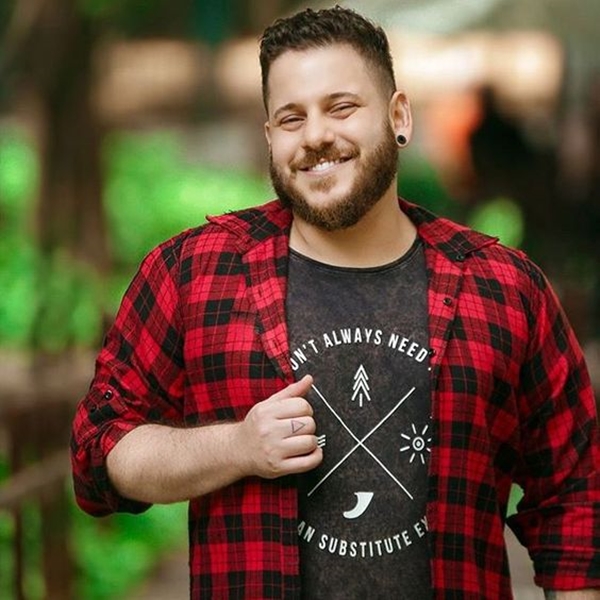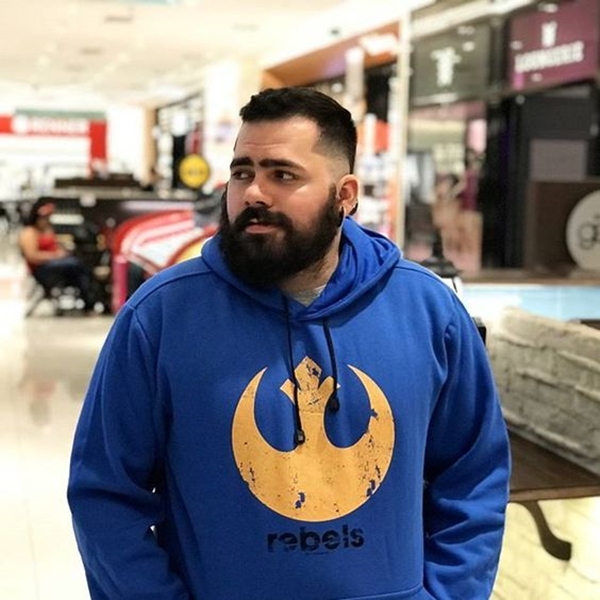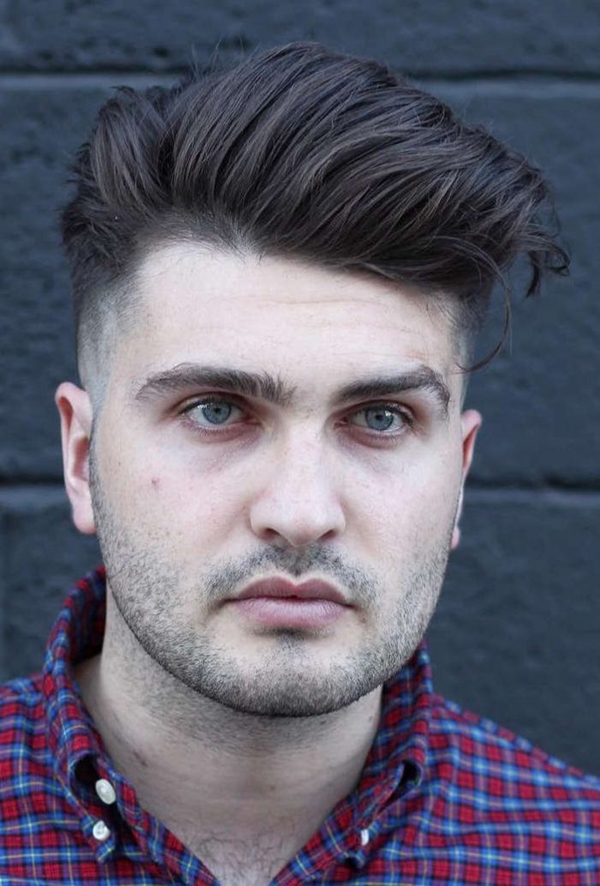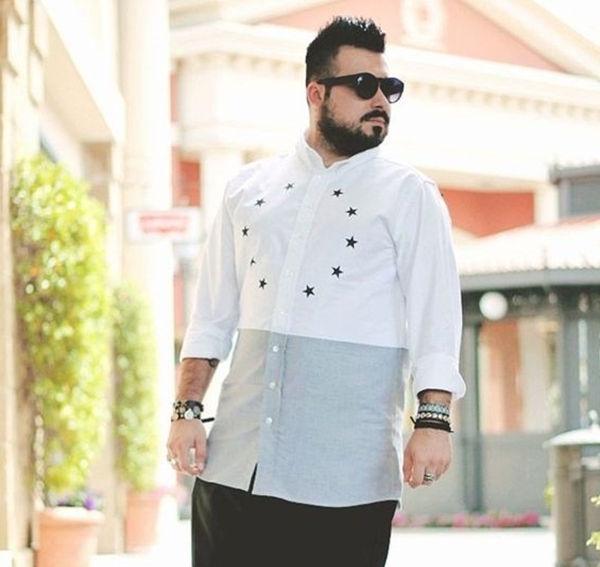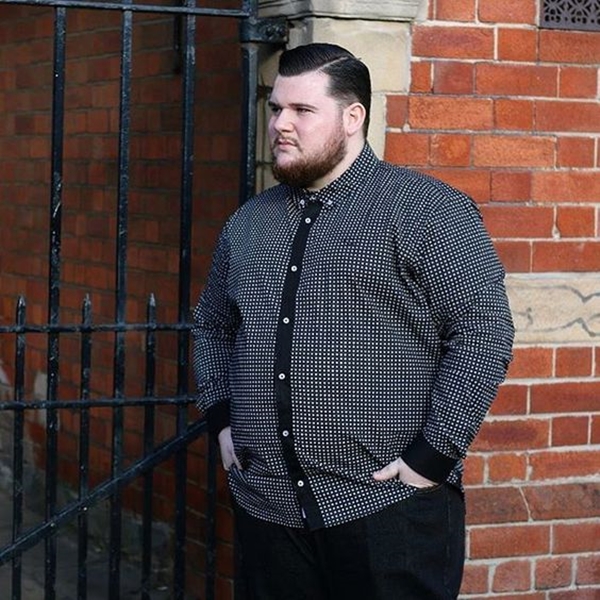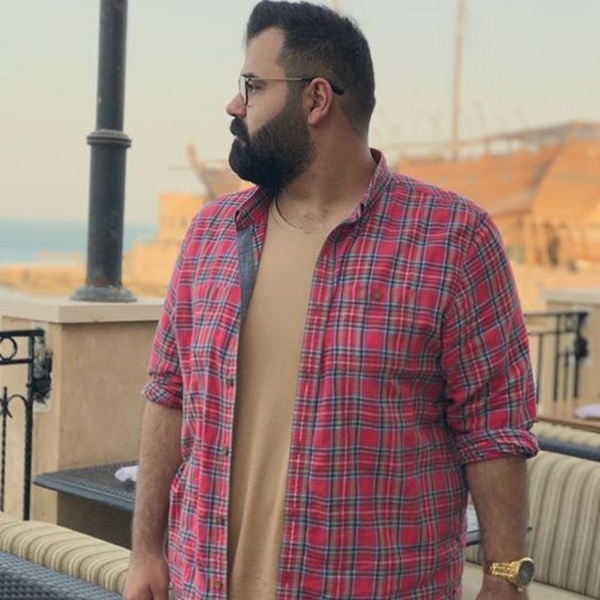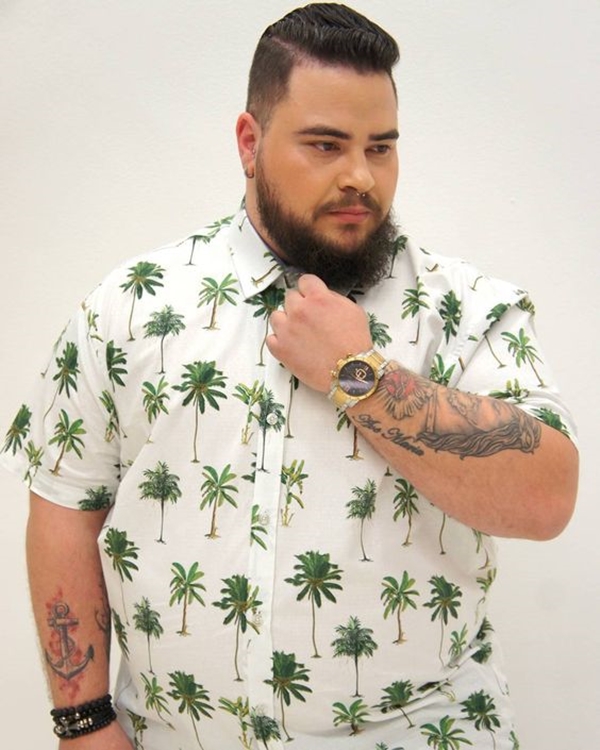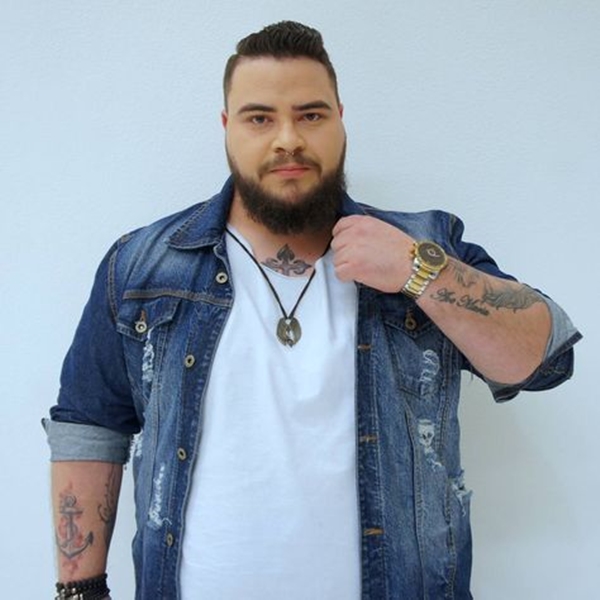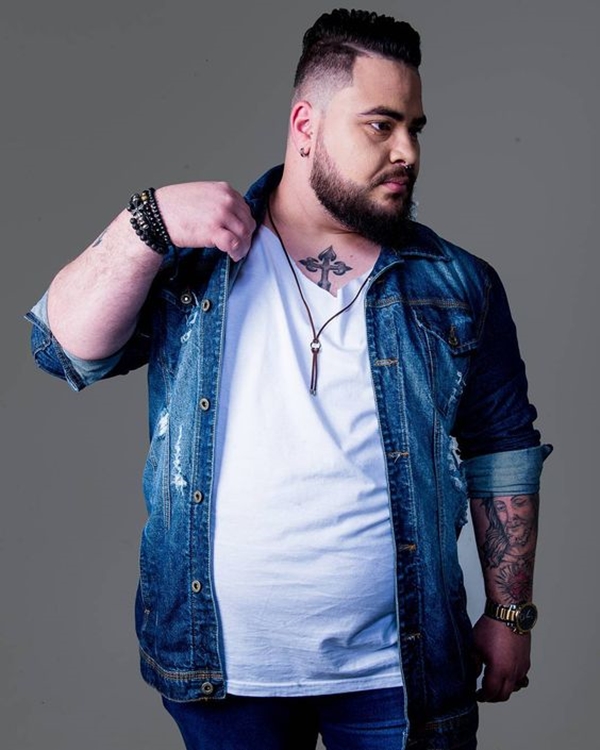 With that, we reach the conclusion of the list of hairstyles for fat guys. So, men, if you have been thinking hard about how to hide your face's fat, here we are with the remedies. Try one, or all, whichever suits you the best, and feel good about it. A revamp of the hairstyle invokes a complete look change and helps boost up the self-confidence level. While seeking your better version in the crowd, start the work with a haircut that goes well with hair's texture while taking the hair sprays, gel, and a comb. Don't forget to get clicked once you are done.