The fusion of a trouser, jacket and a waistcoat is so intimidating that almost every other guy prefers to wear them. The power of a suit is known by every man and the waistcoat adds the extra flair and extra smoothness to it. While waistcoats are an important part of a three-piece suit which is mostly worn on formal occasions, the rules of fashion are changing fast and the waistcoats are now defined in a completely new way.  And that's why now you need to know All About Waistcoats and How to Wear Them.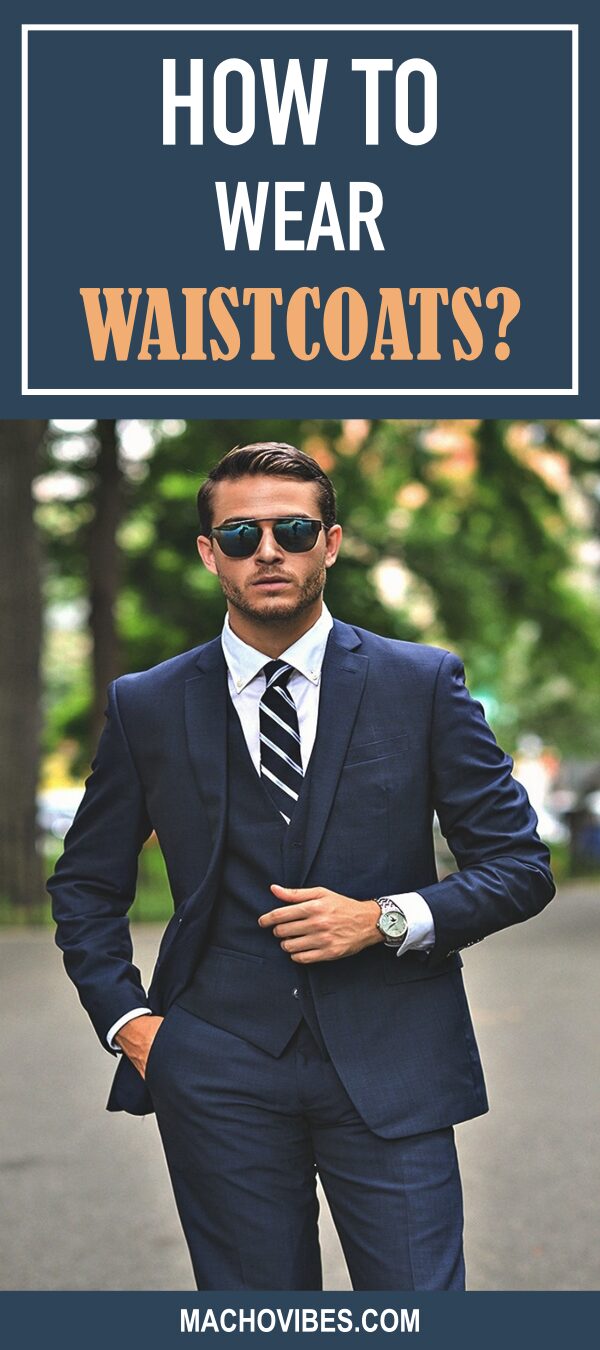 Even if the waistcoat is not your style, you must at least give it a try and integrate the waistcoats in your wardrobe. Now it can be counted with casual outfits as well. You might not know much about the waistcoats but then that's why we are here.
All About Waistcoats And How To Wear Them
The Length Of The Waistcoat
Before you go and buy a waistcoat you must know what you are exactly looking for in a waistcoat. It will totally do the exact opposite of making you look dapper if you end up with a wrong type of waistcoat for you. The length of the waistcoat is one such important that could either break the look or make it. The length of your torso and your height will decide the length of the waistcoat. Just make sure that the waistcoat is long enough not to show any fabric of shirt at the bottom and also should cover the waistband of the trousers.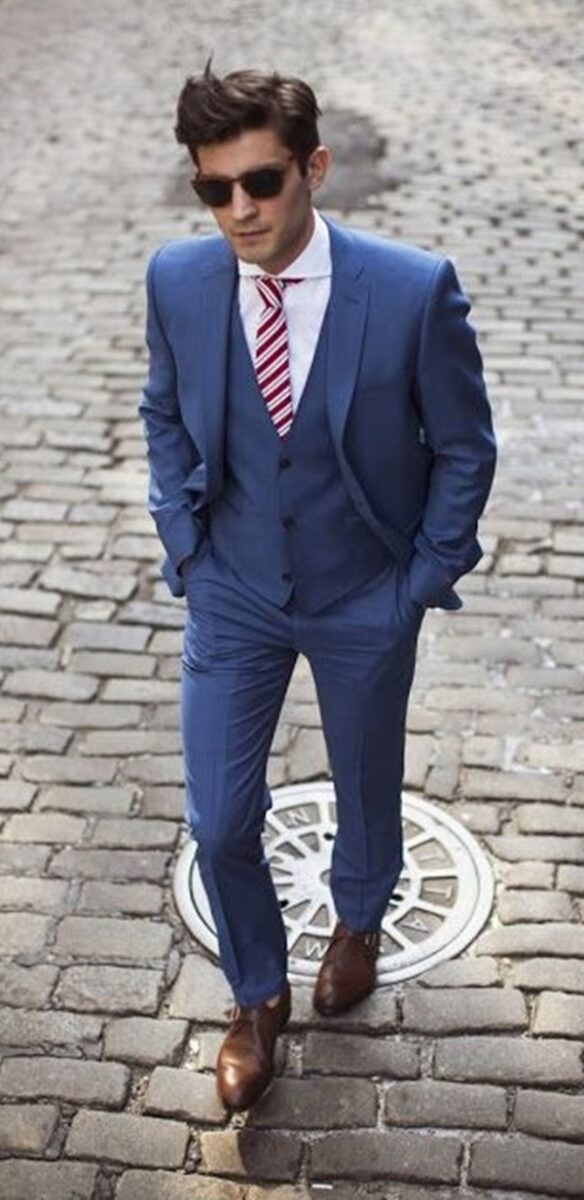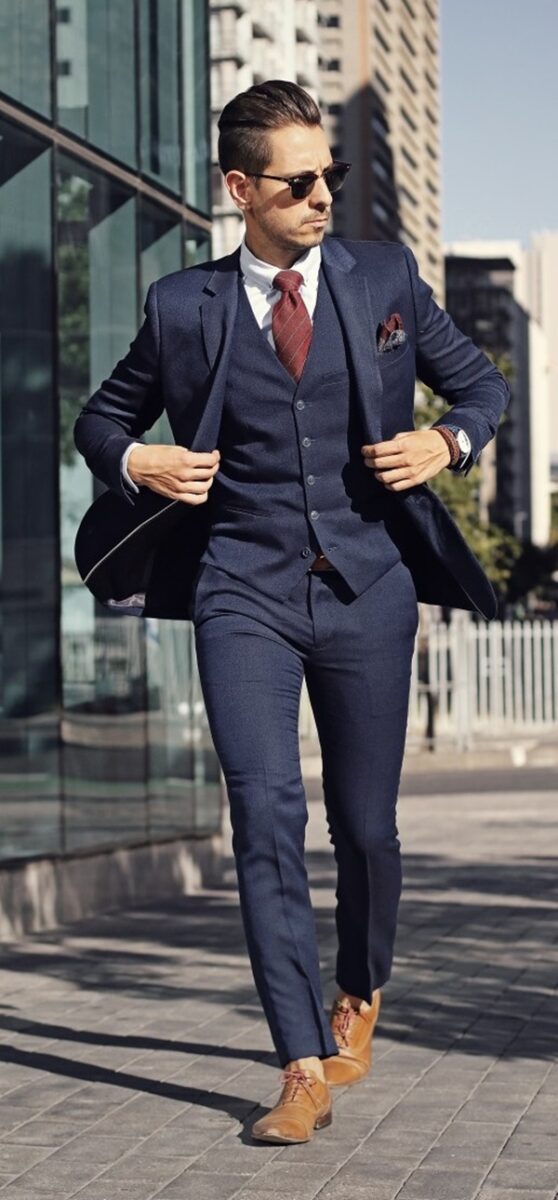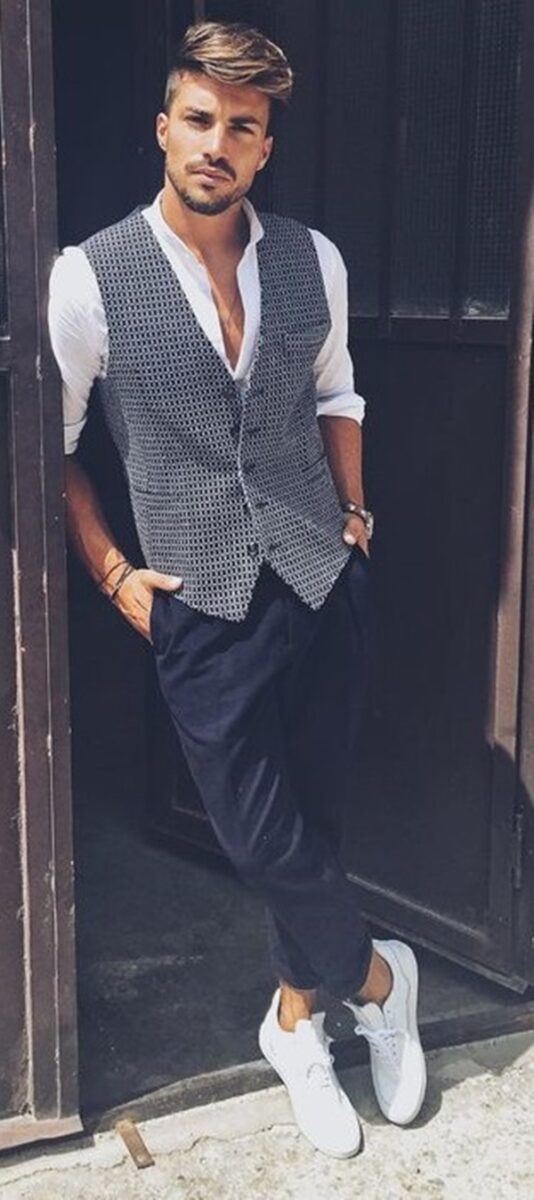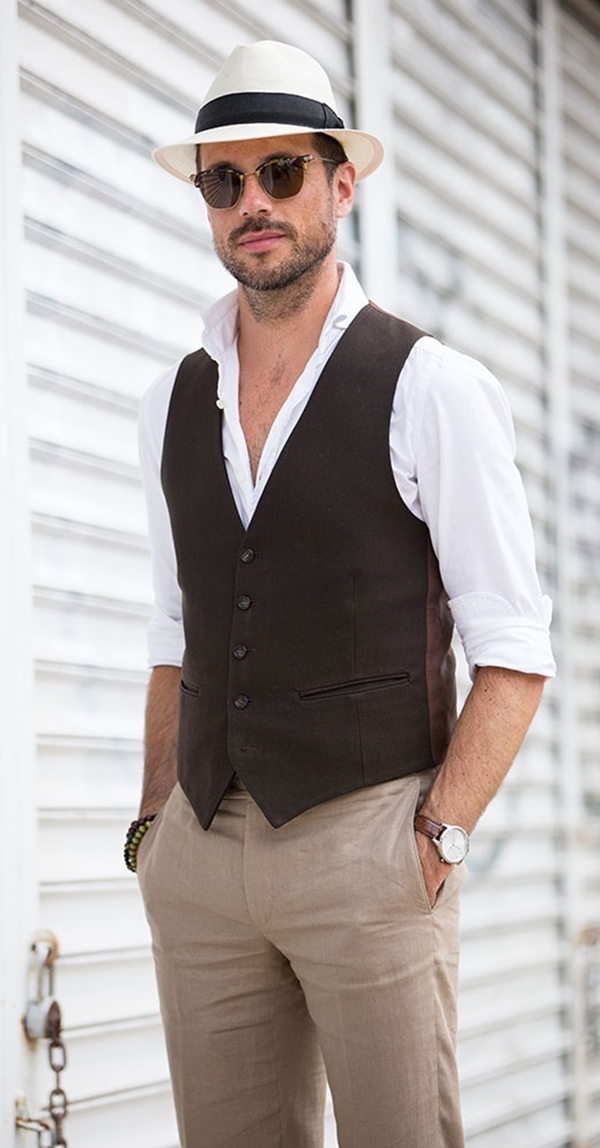 Armholes And Adjuster
Armholes of the waistcoat must be large unlike that of a jacket. The larger armholes will give you the freedom of movement. Also, the adjuster that comes at the back of the waist will help you fit the waistcoat properly and very closely to the body. You could either loosen it or tighten it as per your comfort.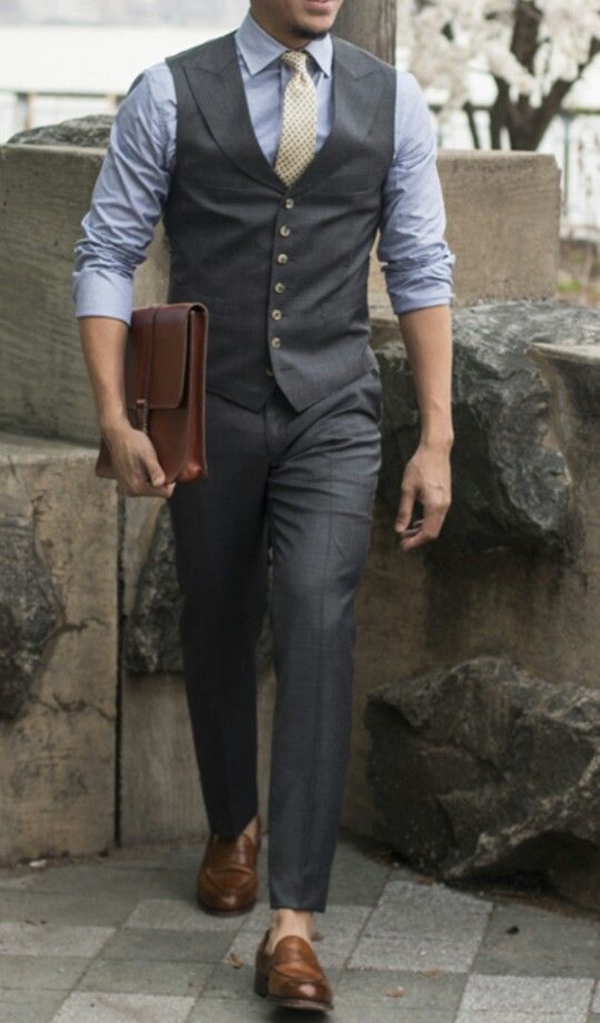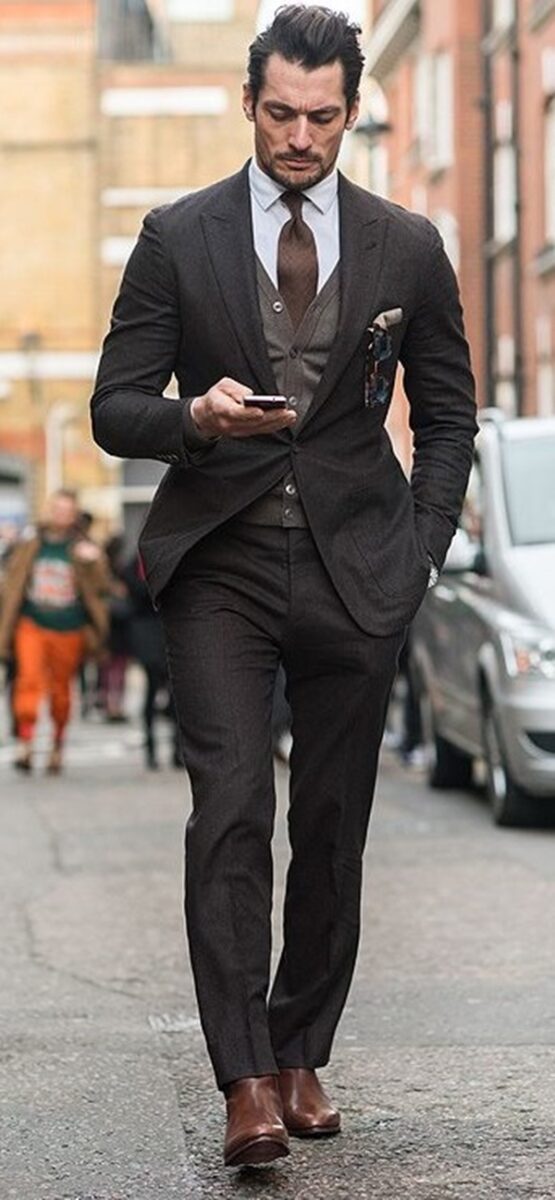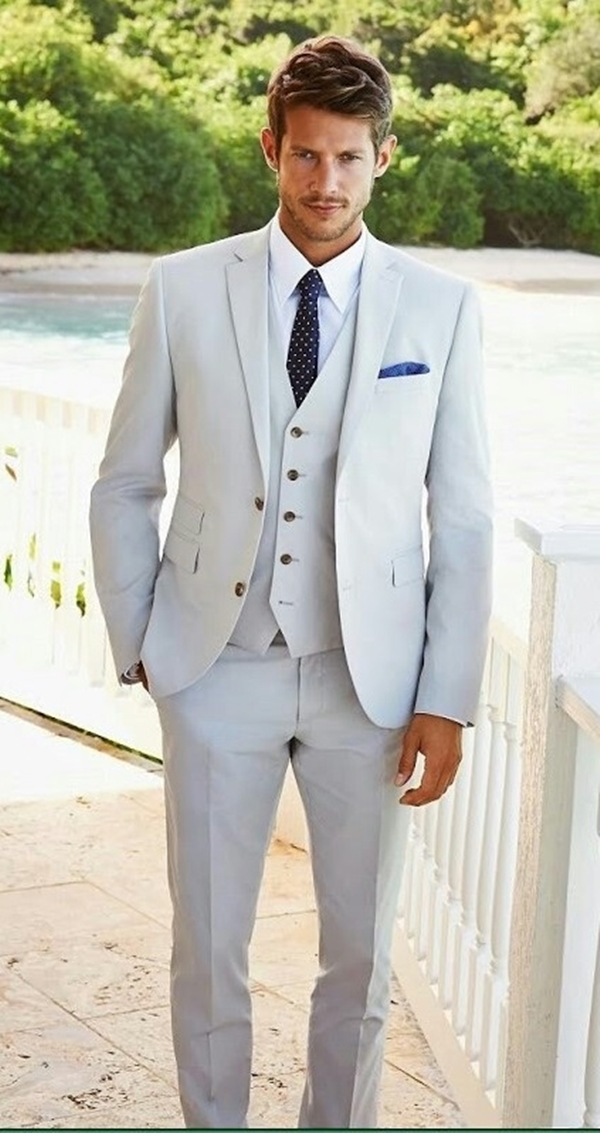 How To Wear The Waistcoat For Formal Occasions
Whether it's a black-tie event, a wedding, work parties or dinners, there are certain rules that you must follow when it comes to the waistcoats. Opt for the traditional formal colors such as white, navy, charcoal and grey. A black-tie event is strictly formal and so you will need to go for a proper tux with a black waistcoat and a matching bow-tie. When it comes to weddings, there are few options for you in color for your waistcoat rather than simply opting for the general dark shades. You can go for contrast with a soft lilac or pale yellow waistcoat or if you are a newbie to waistcoats stick to a proper three-piece suit.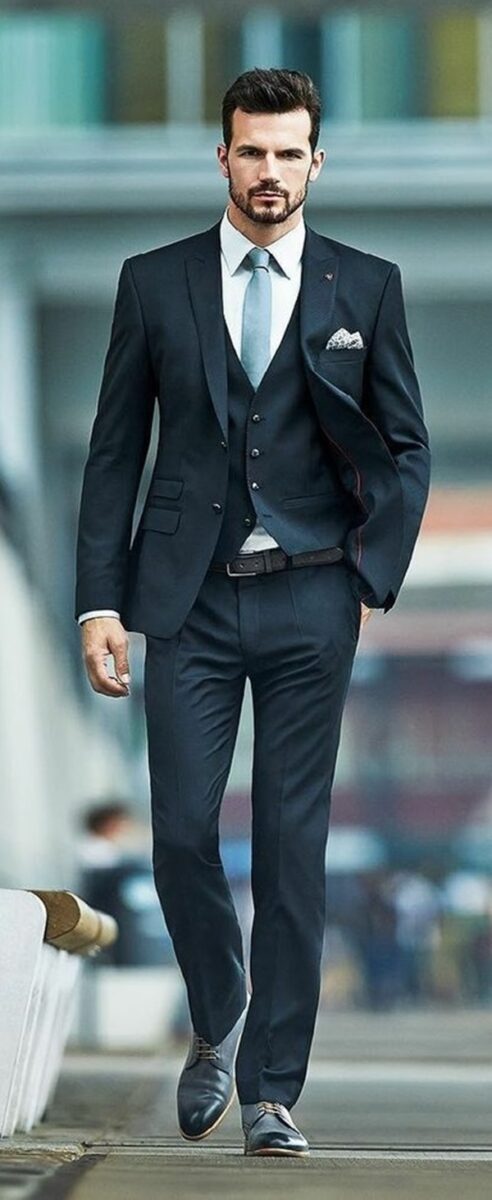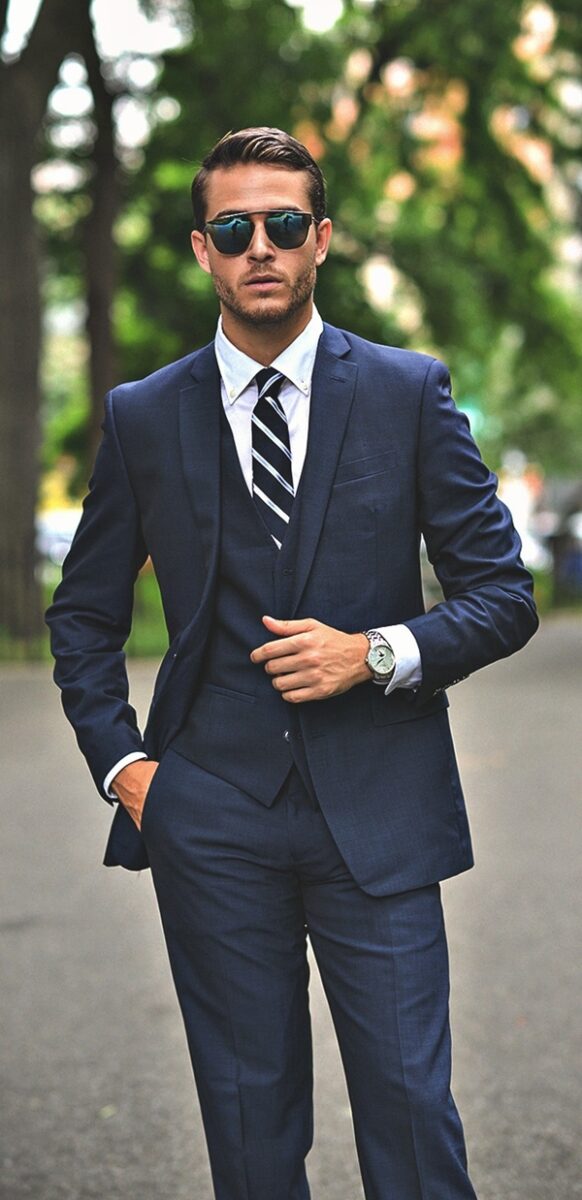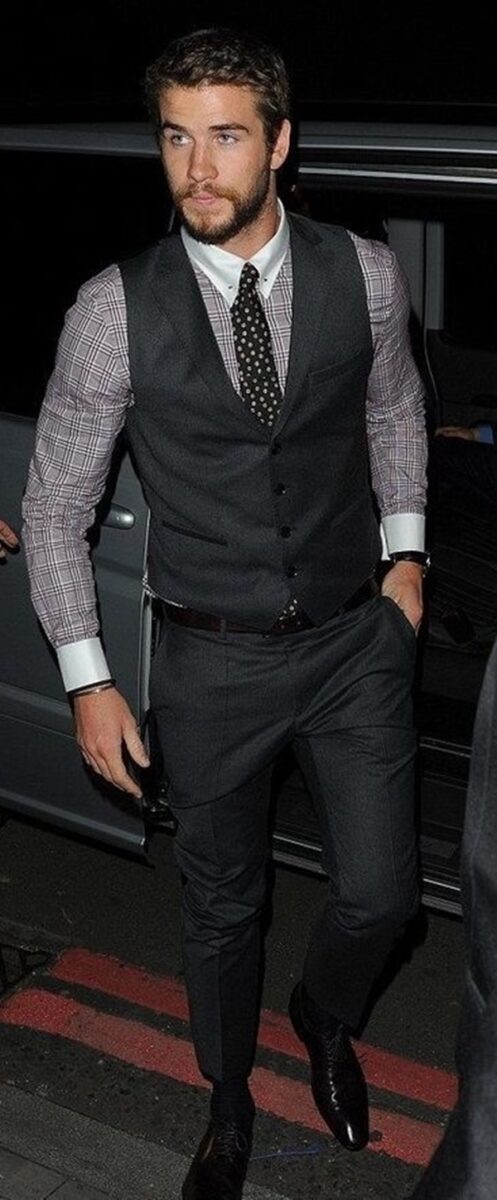 How To Pair Casual Outfits With Waistcoats
Whether you are out for the college or going for just a casual day out, the waistcoat can easily be added as a part of your normal casual outfits. While it's smart to add waistcoat as a layer in the chilly season, you can also wear it in summer and look dapper. While wearing the waistcoats casually you get a lot of freedom in colors as well as in fabric. But even then you should be conscious to properly match the waistcoat with the rest of your clothes to avoid looking flashy. Tie or no tie, it's totally up to you. Similarly, belt or suspenders, it is your decision to make.
One of the great things is that you could skip jacket when it comes to wearing waistcoats casually. It is also fine if you are wearing a waistcoat on the shorter side which will show the bottom of your shirts. No rules for wearing waistcoats to casual occasions! You could pair your waistcoat with jeans or chinos but make sure the other accessories are prim and proper. For instance, your shoes, pair the outfit with biker boots or brogues or loafers for a sharp look.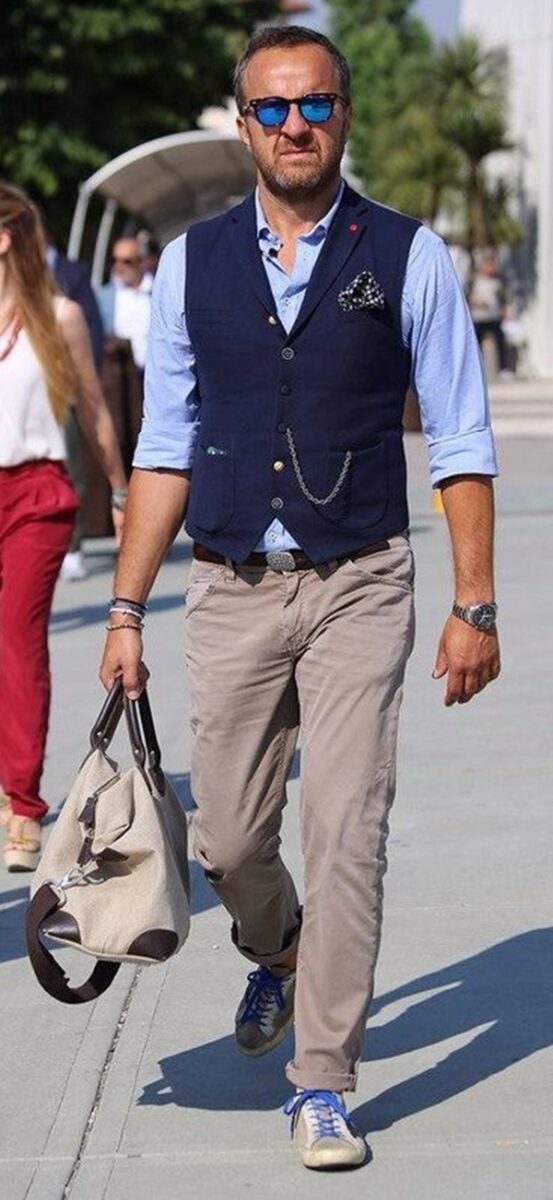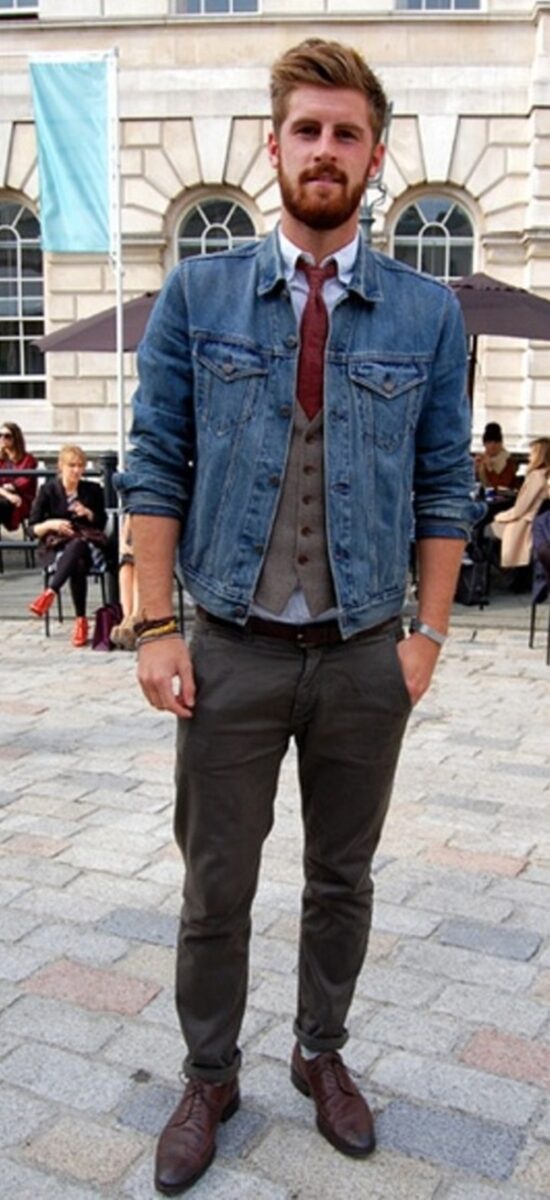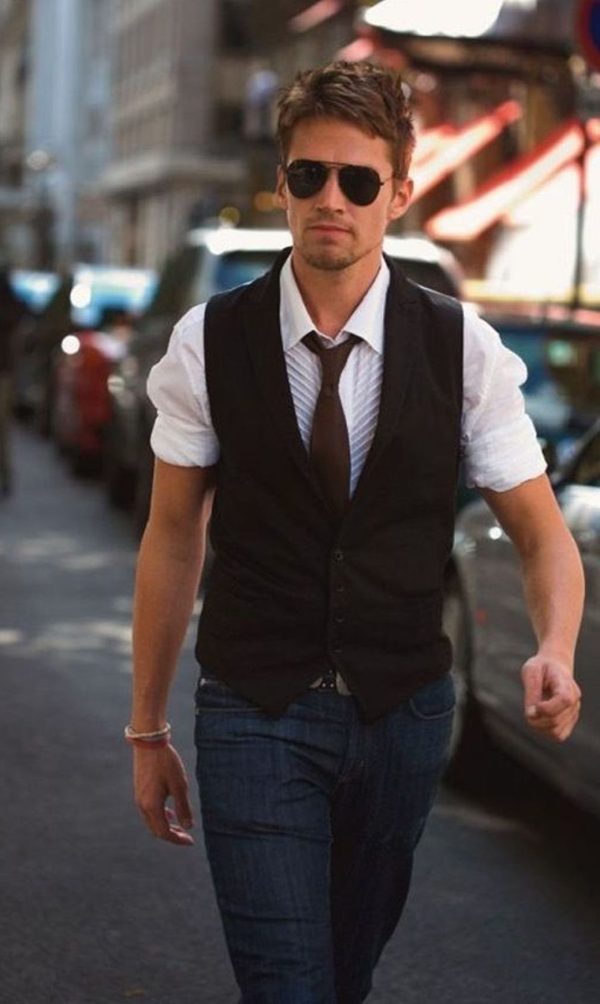 There's a general rule that you must follow when you are going to wear the waistcoat. Wear a printed waistcoat with a plain shirt only or wear a shirt having printed patterns with a plain waistcoat. Also, remember that the double-breasted waistcoats are more formal than the single-breasted ones. But it's totally your choice what to go for. The same thing goes with the neckline of the waistcoats along with the lapels. Speaking of the neckline, just make sure that you are wearing a bow-tie with a U-neck waistcoat only.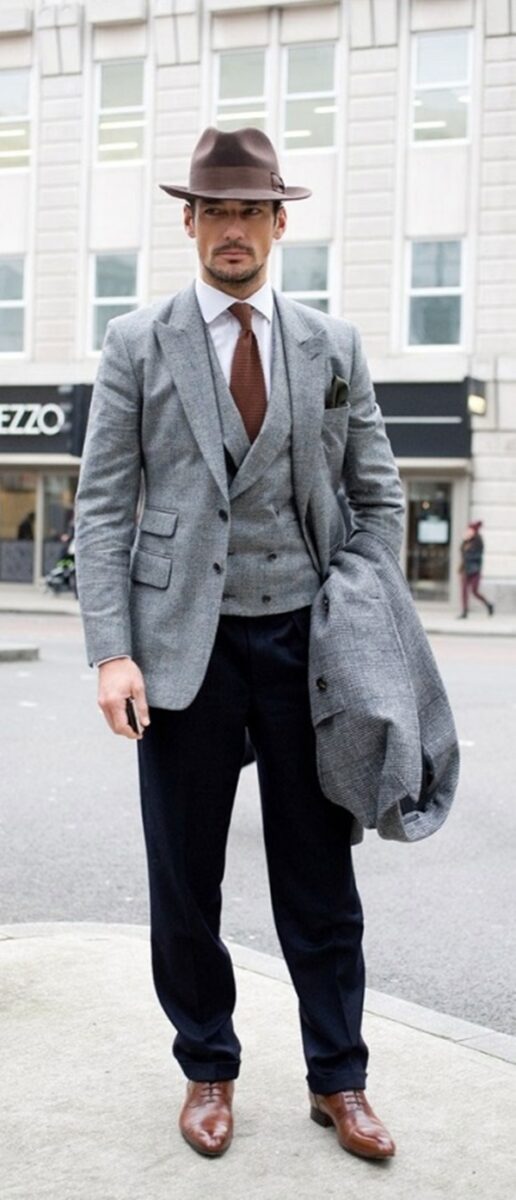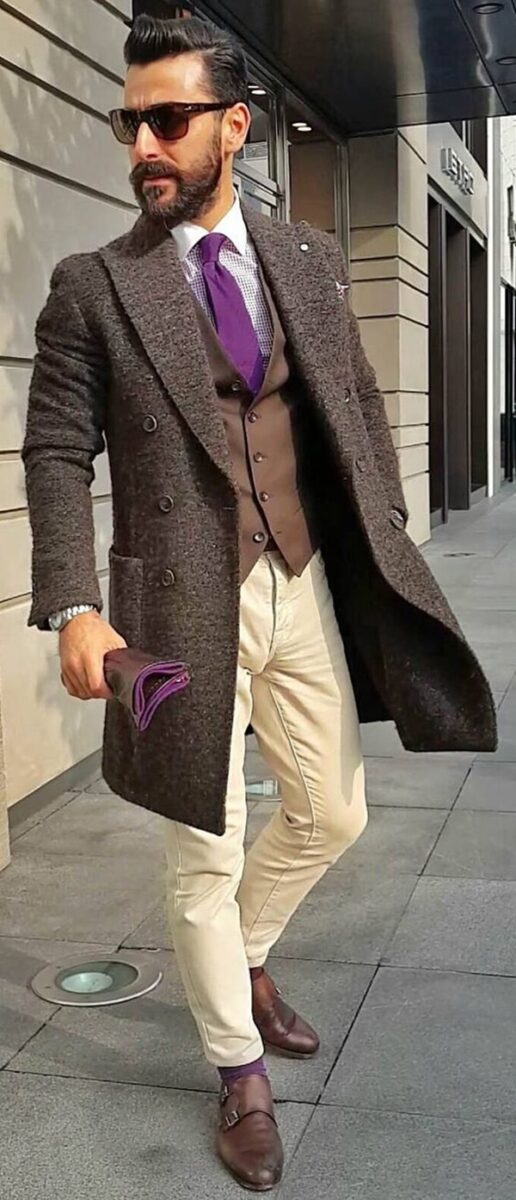 A refined silhouette is what you must have at the end. Make sure you tick off these few rules and no one could stop you from rocking waistcoat in style.