Image Source
Sizzling Strollers

Image Source
Single or double strollers in dark grey or black, a pair of grey striped trousers and a waistcoat are a perfect blend to resonate your personality. Keep your hair neat and clean. Make sure to match your belt and shoes.
Black suit and Tie

Image Source
You can even attend formal events with this and its easily available in the market. Wear a dark or black suit with a matching vest. Accessorize with a black tie and leather dress shoes. Be ready to get some compliments as soon as you enter the premise.
Colored Blazers
Men are more attractive when they have the confidence to wear colors and carry their enigmatic charm. So pick out a colored blazer, could be a dark prussian blue and sync it with a patterned shirt. Wear dark blue trousers and black shoes. You could also run your fingers through your hair with a little hair gel to have a semi formal look.
The Tuxedo Jacket

Image Source
Got a really important meet or an event at office? Then go to your nearest store and grab onto a tuxedo jacket. Wear a light hued shirt inside and for the trousers, choose a dark tones one with two satin seams on the outside.
The Checked Print Style


Image Source
Look super cool but formal by wearing a check pattered shirt. Tuck it inside a dark hued trousers and a dark belt. Your shoes need to be in chocolate brown shade.
Bold Pocket Squares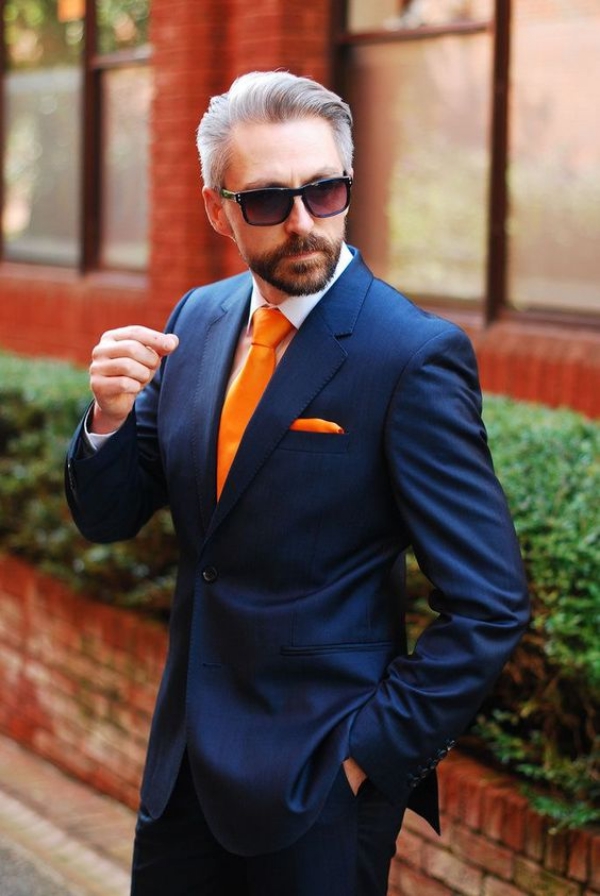 Image Source
Use pocket squares with your jackets or blazer as they look super trendy and add glamour to your look. Wear a dark toned blazer with a light toned pocket square. Accessorize your look with a black-framed spectacles or a nice tie.
Cocktail Blazer, Absolute Dazzler

Image Source
Carry out your stunning look by pairing up a light hued perfectly tailored cocktail blazer with a good pair of tote shoes. Also wear a silver chained wristwatch and flaunt your demeanor.
Checked Slacks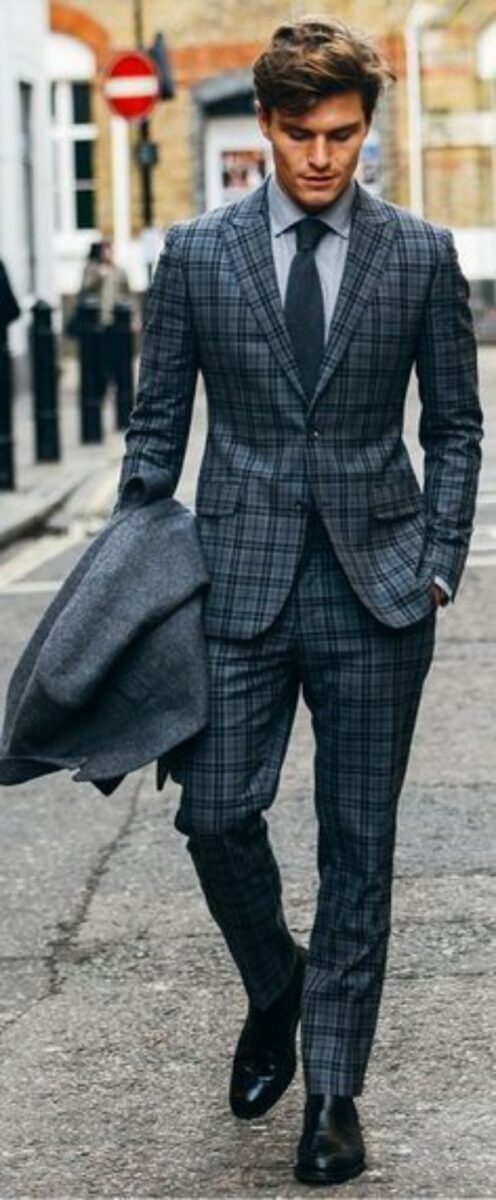 Image Source
Never tried one, right? No it's not at all tacky? They look very elegant and classy. Wear checked slack trousers with stroller jackets. Use a single toned tie and you are good to go.
The Man in Black

Image Source
To outline that handsome jaw line of yours, wear a charcoal grey suit with a black shirt. Wear a grey tie with a silver tie bar and make sure you are wearing black polished shoes.
Tweed Waistcoats

Image Source