Guys love to wear watches. Some of them are even collectors of all the different types and kinds. One of them that you might love as well are golf watches. These have a unique presence, and a ton of different and cool features, unlike any other kind or brand. The right golf watch can act as a virtual coach and caddie attached to your wrist and could give you a big advantage on the course. You will get all of your important data logged in, such as your distance, activity, and strength when playing. Before buying a golf watch, make sure it's tournament-legal if you're planning on using it in competitive games.
Who needs a golf watch?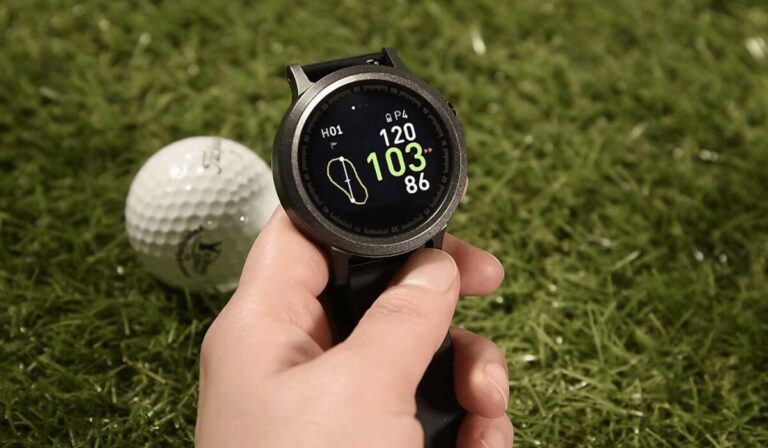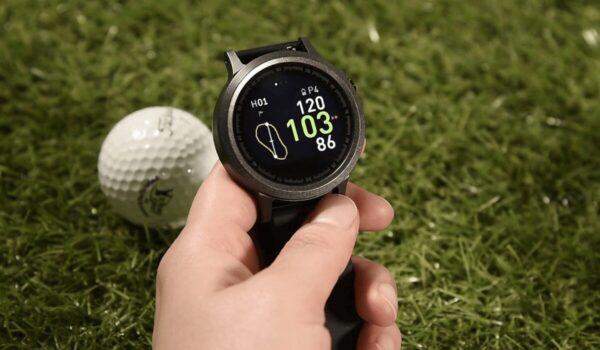 Have you ever owned one yourself? If you are a recreational or serious player when it comes to golf just know that you can always consider getting this item. A golf watch often has GPS and a ton of different and cool features that might intrigue one person. You can use it yourself or gift it to someone special. These types are usually worn by sporty people and can be a great investment. There are different brands, kinds, colors, and different features for each model. Every person can find something that suits them and is within their price point.
Are they legal to use?
Oftentimes people tend to ask this question since they are not too sure about using these watches out on the court. Sure, you can use it outdoors when practicing, but during tournaments? Luckily and in most cases, they are legal, but not always. As long as your purchased model is used to measure distance and not terrain or weather-related factors such as temperature, they are good to go. The story might be a bit different for PGA. The PGA Tour is the organizer of the main professional golf tours played by men in the United States and North America. During these serious matches, you can't use GPS golf watches.
Top 5 PROS of using a golf watch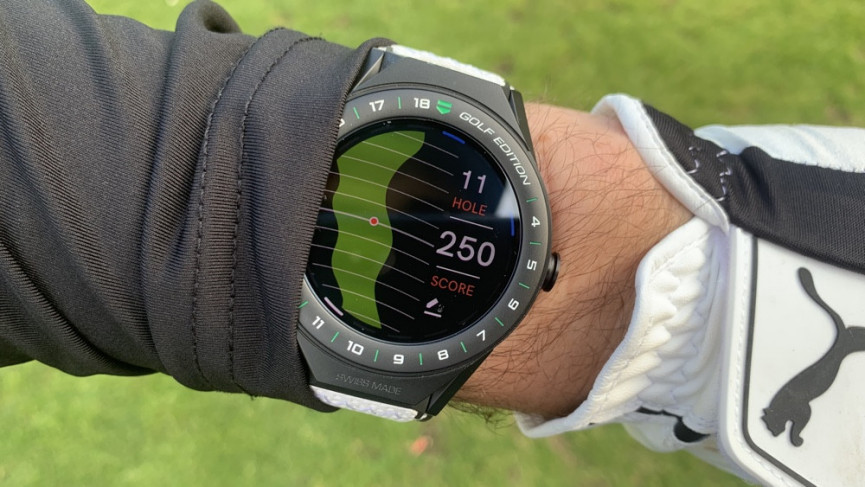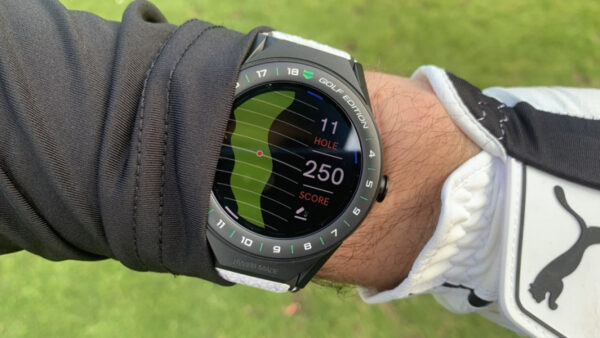 1. Quick and practical
GPS watches continuously update your stats from one minute to the other. Thanks to the GPS location as you move around the golf course you can have all of your data accurately logged in. This concept is a lot like fitness trackers, only a bit smarter and specifically made for golfing. A GPS watch is much quicker to obtain the distance than a laser rangefinder. This can help you navigate your gameplay and approach.
2. Easy to use
If you are using it for the first time you will manage just fine and easily. The numbers on a GPS watch are large, offering easy readability for everyone and even those who have issues with their sight. In most cases, there are only one or two buttons that you have to press to operate this kind. If you want something that is considered to be professional and high-quality, yet beginner-friendly, this is it!
3. Accurate and precise
The truth is that nowadays and worldwide technology has vastly improved. It is a lot more smart, detailed, and accurate. Thanks to GPS watches you can even get offered distances to the front and back of hazards, measuring everything around you. You won't make any crucial or rookie mistakes, and you can analyze your data as time goes on, making proper adjustments where needed.
4. Statistics on your game
You are going to enjoy the GPS distance feature and some form of performance tracking that your watch will also offer. Because of this, each shot you make will be logged into your data and stats. You will get your information in one place, such as club distances, proximity to the hole, and tour-level putting. Stats are always changing and you can monitor your progress or mistakes with your new model.
5. Distance stats
Distance is often quite tricky and hard to measure, especially if you're not too sure of the terrain that you're on. Distances to the front, middle, and back of the field can be calculated with the right watch. Simply use your watch to 'zap' the pin, and play to that distance, eliminating any thoughts about bounce, off-coarse, or roll! Fast, accurate, and super helpful!
2 CONS of using a golf watch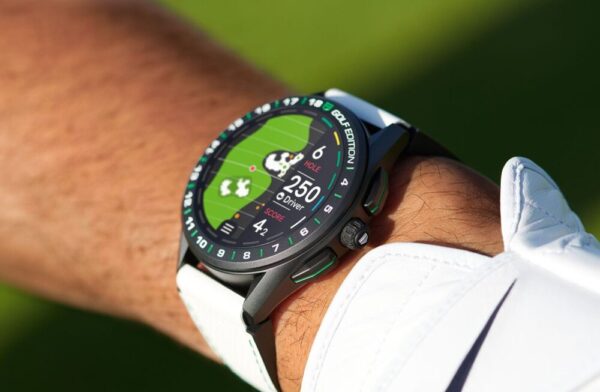 1. Accuracy can vary
Not all watches are the same, meaning that some brands might offer stats or features that others don't, or that are off in their accuracy. Also, there can be some minor discrepancies in distances. It is vital to pick out the best model. One that is accurate and that you fully trust. Once you get familiar with one brand or type it is best to stick to that same kind overall and in the long run.
2. Comfort or discomfort for some people
For some people, this model can be quite heavy or hard to wear, while others find it to be like your simple everyday watch. If you are used to massive kinds this might not bother you, because GPS watches are big themselves. They also weigh a bit more. If you are usually into small Apple or FitBit-like trackers, you could find this annoying or too heavy to wear.
Where to find and buy a high-quality watch?
After reading this article through, are you ready to gear up? If you want to get your stats in, practice the most you can, and fully get informed about power, distance, and force used during your gameplay it is crucial to find a model that suits you. Canada pro shop online offers high-quality and durable models, which is why you should visit this site! Their site is made for every golfer, both professional and rookie. With their in-depth reviews on all the items that may interest you, one can find the watch of his or her dreams! Browse through a lot of golf tech, or find your next Garmin watch! Everyone will easily find something for themselves.