If someone asks a fitness expert for the best way to burn calories and also an efficient way to remain healthy, swimming would always be one of the top activities they would advise. It is a sport that requires a lot of bodily excretion and skill to master. As the body remains in constant motion when a person swims, especially during rigorous training, it is essential to have the right equipment and a set of perfectly fitted training swimsuits.
Newer styles are emerging as the generations change the spectrum of men's swimsuits. There is a varied range of designs, styles, added features, and benefits to different types of swimwear. However, as there is a lot of physical activity involved, the person needs to consider certain parameters before choosing his swimsuit. This article would be a comprehensive guide to let the readers know how to choose the best swimsuit.
Have An Idea About The Fit You Want
Fit should always be the priority when purchasing a training swimsuit. At times they turn out to be very loose or even extremely tight and uncomfortable to wear. A loose training swimsuit can drag you underwater when you are trying to move forward and will slow your pace down a lot. Whereas, if the suit is very tight and uncomfortable, it will restrict free and effortless movement, which is one of the most important things when someone is swimming.
Remember that the ideal fit is snug but not overly tight. Ensure that the fit does not hinder your performance underwater. The garment should stretch enough to allow free movement so that it can allow for a full range of motion. If someone is uncomfortable while swimming because of their swimwear, it becomes a big concern, especially during training.
Check Out The Material Before Purchasing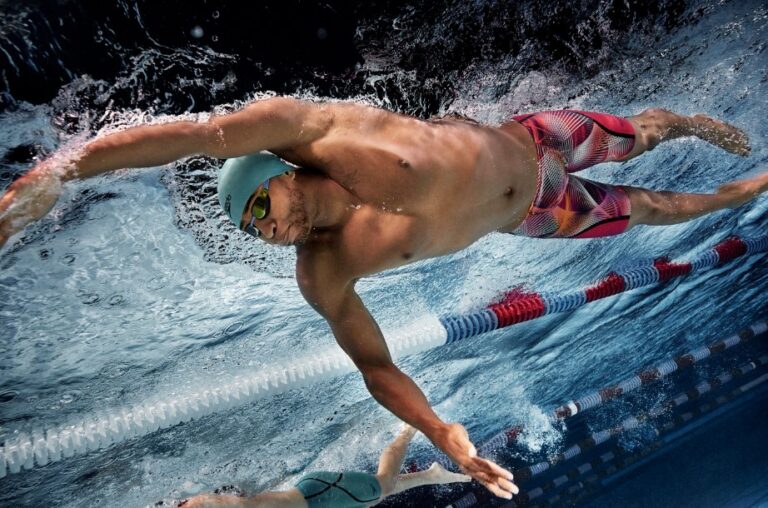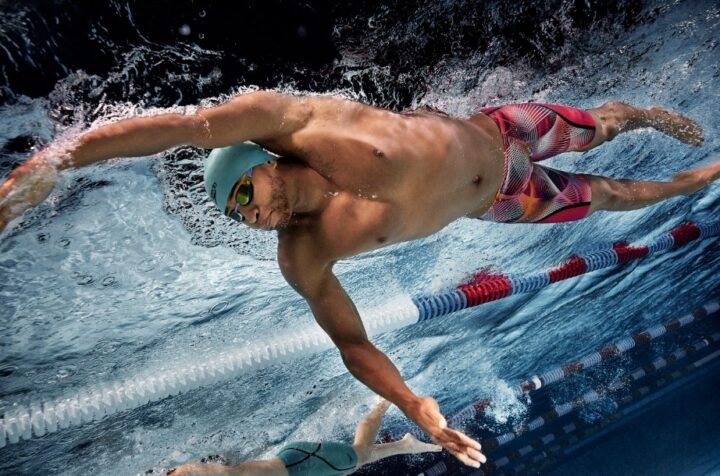 Swimsuits are very versatile and are made from a variety of materials. From nylon and polyester to even spandex, it depends on the swimmer's choice and which suit they are comfortable with. Spandex has become popular during the last decade due to its increased efficiency and durability. But again, each variety has its own set of features, aspects, and advantages.
It is entirely dependent on the swimmer to choose their preferred material. Try some of the kids on and go for a swim before settling for one. Nylon is durable and resistant to wear and tear, while polyester is lightweight and quick-drying. Spandex is stretchy and provides a snug, comfortable fit.
The Style You Want To Go For
There is no denying that even swimmers tend to have their unique style, even when going for a dip. Hence, training swimsuits have a wide range of styles and designs to choose from so that the choices of every swimmer are taken into consideration. If some of the styles are enlisted, the most common ones would be briefs, jammers, and square-leg suits.
The most conventional style is the brief, which has a high-cut leg and little covering. Longer jammers provide greater coverage, while square-leg suites offer even more coverage and a more formal appearance. Yet again, no one should compromise comfort just to fit the style standard, as it can hamper performance. Hence even the style should be chosen with a lot of consideration and thought.
The Purpose Of The Training Swimsuit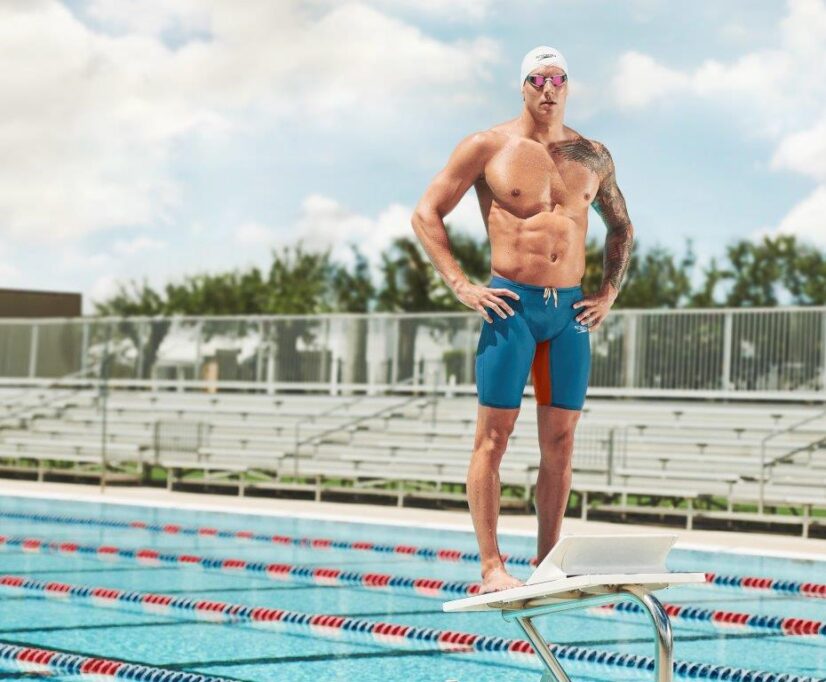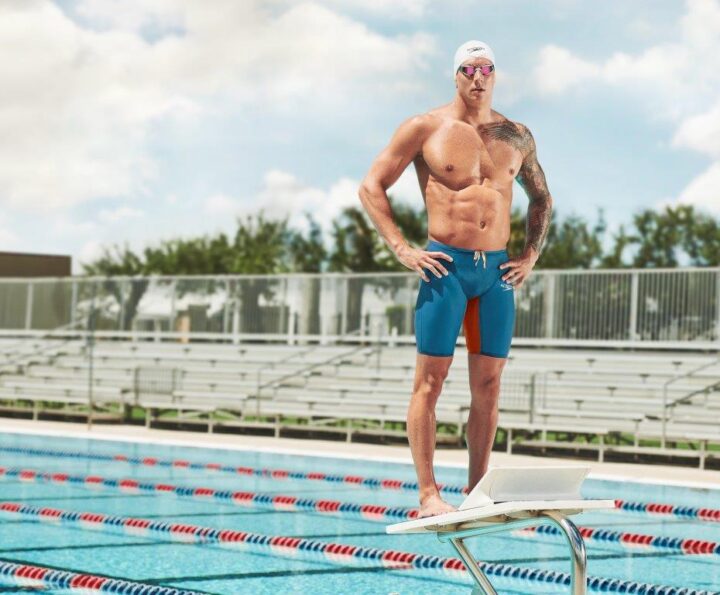 Just like there are different types of swimming forms, so are different types of swimwear created for different purposes. Every swimwear is different; for example, the swimsuit for competitive swimming would be different from the one created for recreational swimming.
The materials used are also different adhering to the purpose of the swimmer. The fit might also be varied and should be checked and tried out before buying it. While open-water swimsuits may offer additional insulation and weather protection, competitive swimsuits are often constructed of materials that minimize drag and increase speed.
The Brand You Are Considering Buy
The brand of the bathing suit may also be important in the decision-making process. While some brands may be more reasonably priced but may provide a different degree of performance, others may be recognized for their premium components and better craftsmanship. Finding a brand that fits your demands and price range requires researching various brands and reading reviews from other swimmers.
Yes, the quality and type of suits would surely differ from brand to brand but always consider buying from reputed stores. This way, you can prevent yourself from purchasing bad quality clothes at a high price. Buying from brand stores would ensure that the clothes are in perfect condition, and you might even get return and refund policies if there are any issues with the products.
Some Tips On How To Acquire The Most Suited Training Swimsuit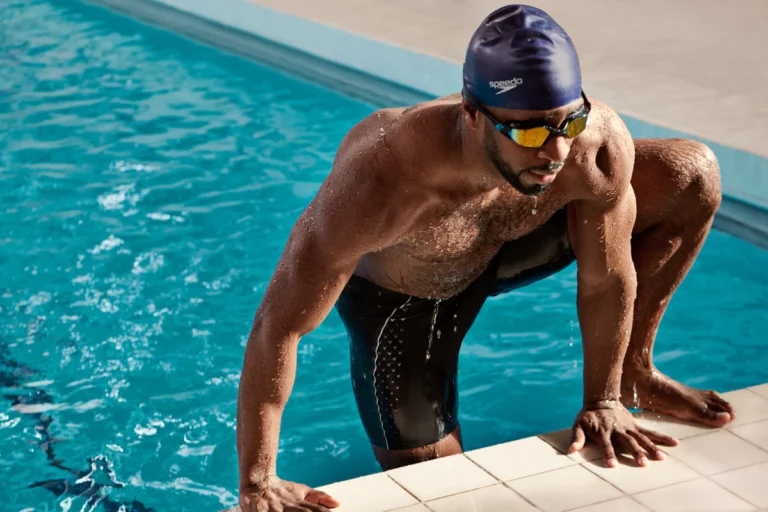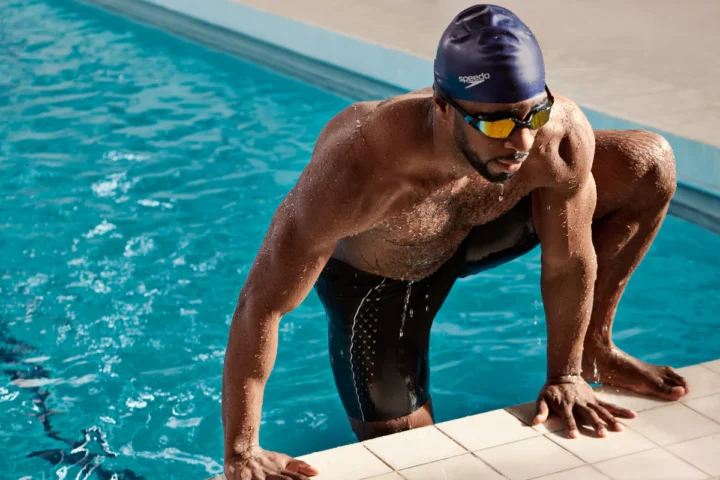 To achieve the greatest fit, thoroughly measure yourself. Measure your waist, hips, and inseam with a tape measure. These measurements should be accurate, or else it might lead to getting the wrong fit and unnecessary time waste.
Consider buying a swimsuit with ties or drawstrings that may be adjusted to match your figure. This way, even if the suit is slightly loose, it can be fitted to your physique.
Try on various sizes and styles to discover the one that fits best and offers the largest range of motion. Having ease of movement is paramount in training sessions during swimming.
When choosing a size, take into account the swimsuit's intended use. For optimum performance, go for a tighter fit if you plan to use the suit for competitive swimming.
Seek out swimsuits made of sturdy, abrasion-resistant fabrics of good quality. Quality clothes are comfortable and efficient and enhance performance in the overall spectrum. Quality should always be a priority, be it any swimwear you are buying.
Conclusion
So, regardless of your swimming experience or lack thereof, keep in mind that your swimsuit is more than just a piece of clothing; it is a tool that may improve your performance and give you a sense of security in the water.
Refrain from accepting a poor outfit that can prevent you from reaching your objectives. Instead, take the risk and spend the money on a swimsuit that supports you with each stroke and fits you like a glove. If you have the proper training swimsuit, you may enter your exercises with style, comfort, and ease and come out on top as a true pool champion.