Have you heard about Andrew Tate's new program called "The Real World" that he has been promoting?
Since Andrew Tate was banned from most social media he has been working on the new program that he will launch in November. Is it a re-branding of Hustlers University or is The Real World an entirely new program?
In this therealworld.ai review, we will be taking a closer look at how the new program will provide his followers "the portal to escape the matrix."
An Andrew Tate's The Real World Review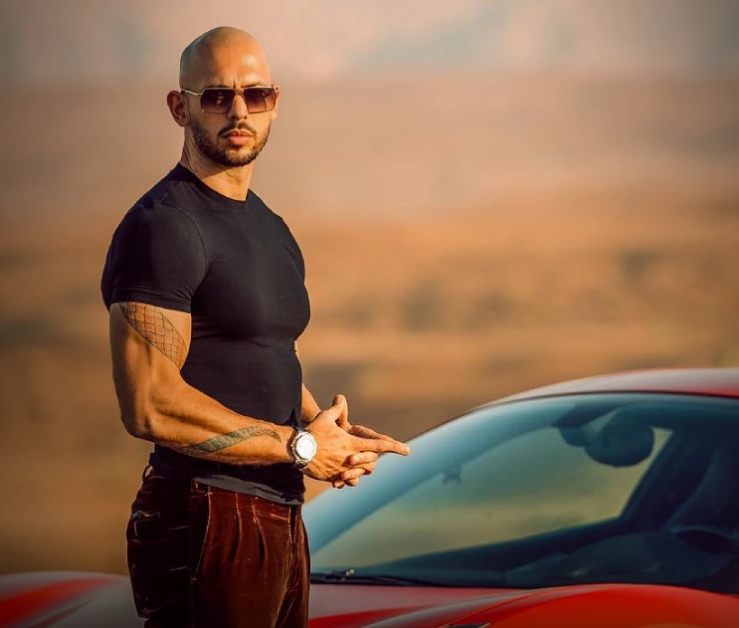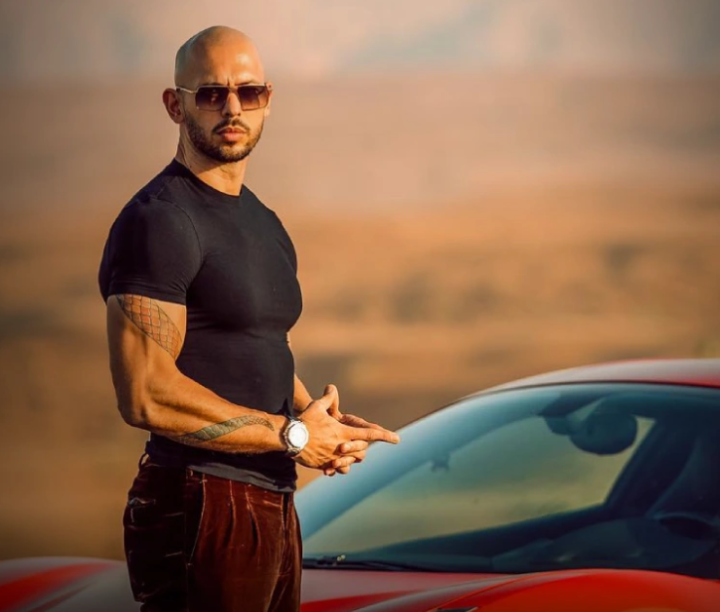 According to NoBSIMReviews Andrew Tate's "new" program called The Real World can be seen as a rebrand because it has close ties to Hustler's University.
Hustlers University is an online learning environment comprising online courses that are designed to show you how to make money online in a couple of ways. This platform has thousands of monthly paying customers.
Besides the online courses, Hustler's University is supposed to give its members a sense of community because they congregate with others who are like-minded.
Is Hustler's University and The Real World the same thing?
Andrew Tate claims that Hustler's University has been Step 1 of his 3-Step Plan. ‍The intention is to make The Real World Step 2.
The Real World and Hustler's University are co-related. Here is a statement on the landing page that sheds light on this:
"The educational platform at Hustler's University will be completely outside of the Matrix.
‍The Real World will have a self-reliant infrastructure with no points of attack, so we can teach wealth creation methods never taught before in HU."
So, it looks like TRW will just be a new version of Hustler's University that will try to decouple itself from the mainstream tech service providers whom Tate is so wary of. For example, in an ad promoting the program, it is revealed that TRW will not have payment processors or "matrix controlled servers" and they will use alternative banking systems.
The Real World will apparently use "self-reliant infrastructure" whereas Andrew will not be looking to avoid being canceled.
Besides, unlike HU which has been running on Discord, The Real World will be on Telegram, which is more accommodating.
That should give Tate the freedom to explore topics that are considered taboo.
The Real World will be available to students of Hustler's University.
What is Tate's The Real World Teaching?
The Real World is an online business education platform for mentoring members, much like Hustler's University.
They will provide education but without working like a conventional university, The Real World will not issue a certificate of completion or accreditation of any kind.
Students will have access to an exclusive server for education, mentorship, and community.
Andrew Tate wants his students to escape the grind of a 9-5 job and become part of the hustle culture; grow wealth without relying on employment.
Hustlers University had video lessons teaching people how to make money online by investing in cryptocurrency, setting up e-commerce and Amazon stores, how other business processes work, and offering copywriting services to businesses. The Real World may also lean into that.
Andrew Tate is Morpheus from The Matrix?
Andrew Tate's ad for The Real World makes multiple references to The Matrix franchise.
For example, they refer to you (the viewer) as Neo, Andrew Tate is Morpheus, and joining the program is like escaping "the Matrix", and joining the actual real world that is not some simulation meant to ensnare you.
He says that the current society (the matrix) is designed to neuter you:
"The Matrix wants you poor, weak, alone, and complacent.
When a powerful force like Andrew Tate tries to wake you up, the Matrix attempts to erase him.
It's time to wake up, Neo. You must become rich, strong, well-connected, with a soul of fire.
We are opening a mass portal to escape slavery.
THE REAL WORLD is a community, a membership, an educational platform, it's a way out."
Andrew Tate wants to "red pill" you. In The Matrix, the protagonist, Neo, is offered a choice between a blue pill that will keep him trapped in the simulation living a meaningless life, and a red pill that will allow him to escape the matrix and experience reality, and have a purposeful life. Tate's followers are being offered the chance to "escape the matrix."
Tate is big on people taking responsibility for their life because he sees that as the key to attaining freedom from societal slavery. And by freedom, he wants you to have financial independence and reject some cultural norms.
Hustlers University 2.0 was meant to spread that message across social media channels.
What you will find in Andrew Tate's The Real World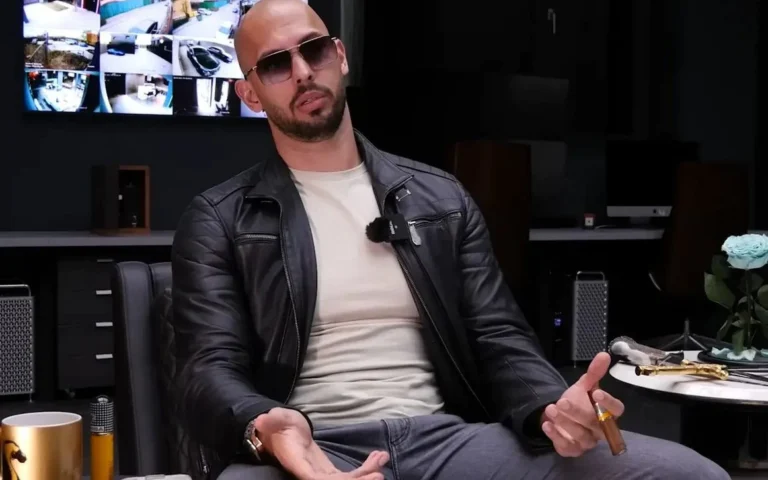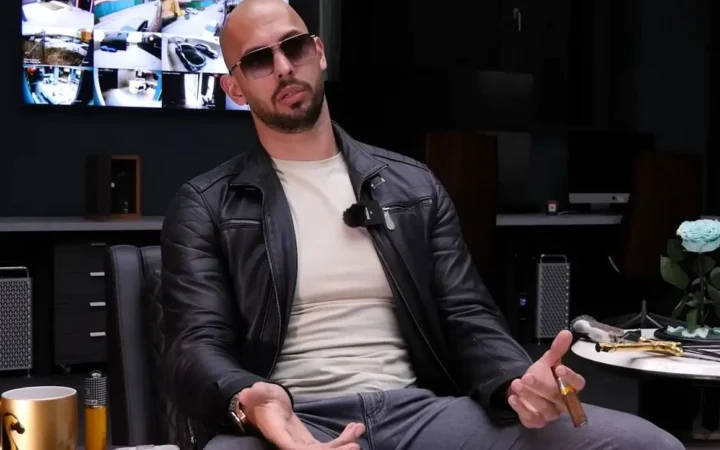 If you subscribe to Andrew Tate's The Real World, you will get:
Lessons on how to make money
They teach you how to make money. This will happen once you follow Tate's systems. You gain access to:
As a student, you will get daily informative videos, a treasure trove of resources, 18 modern wealth-creation options, and guidance on how to make the most of them.
They also give you full lesson plans and you can contact the coaches in case you have questions.
Access to a community of Money Makers
As a student, you can directly communicate with people making six figures every month. You get to interact with fellow students and support each other, overcome problems as a community, celebrate your achievements, and learn how to make more money.
If you are a member of Hustler's University, will you have access to TRW?
If you are a HU student, you will have free access to The Real World as long as you have an active HU subscription.
Who is Andrew Tate?
Andrew Emory Tate III is a former professional kickboxer and internet personality. He was on Big Brother UK in 2016.
Andrew was born in the US but grew up in the UK, where he lived in a council estate with his siblings. His brother, Tristan Tate, is also quite popular. Andrew and Tristan created a webcam business for men to log in and chat with women at a fee. They made a lot of money from this venture.
Andrew also sold online courses teaching men about dating. He taught a dating style that was synonymous with the pickup artists of the early 2000s.
Tate runs another program called The War Room. It is a group chat on Telegram that you pay $4,497 for access. He calls it "a global network in which exemplars of individualism work to free the modern man from socially induced incarceration." One of its selling points is that it gives you direct, personal access to Tate in a way that Hustlers University doesn't.
In August, Tate was kicked out of social media platforms like Facebook, Instagram, YouTube, and TikTok.
Over the years, Andrew Tate has come to be known for his overt displays of wealth and controversial opinions. In the past few years, he has been steadily growing his following.
How Much Does Andrew Tate's The Real World Cost?
Andrew Tate's The Real World has a monthly membership fee of $149. But he says that if you act today and purchase it at $19, you will be paying the monthly membership price of $49 henceforth.
Closing Remarks about Andrew Tate's The Real World
The Real World is a legit program that gives its students lessons on how to make money and provides them with access to a community of like-minded individuals. It is meant to be a practical guide to a transformative approach to living life to the fullest.
It is designed for you if you have lost faith in the modern education system and are looking for alternatives to traditional forms of education like school and university.
The Real World has not officially launched as of writing this but you can bet that it will work a lot like Hustler's University but with different platforms and a different look.
The fact that it is coming shortly after Tate was removed from nearly every major social media site is not a coincidence.
There isn't much to write about TRW but you can tell that it will perfectly suit the kind of person who agrees with Andrew Tate on most issues.