Extra cash is always a good idea! Everyone can benefit from a side hustle – it doesn't matter if you are short of money or just want to save up for a bigger purchase or investment. The best thing about a side job – it can be as big or as little as you want it to be, just depends on what kind of extra work you choose to do.
Also, if you choose as a side hustle your passion project, with time, it can turn into a full-time job. So, without further ado, let's dig in!
1. Print on demand dropshipping business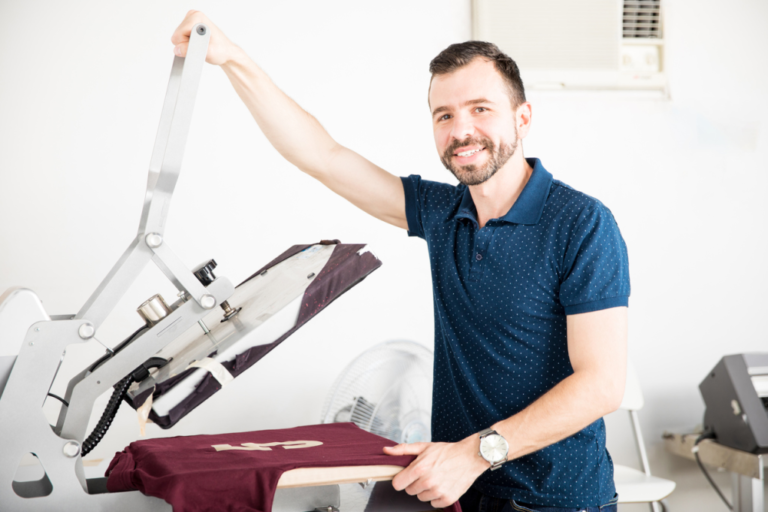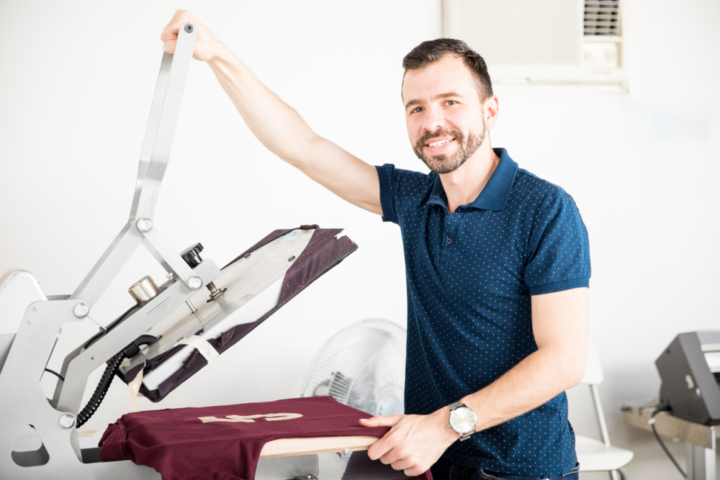 Print on demand dropshipping business is a great option for a side hustle if you are looking for a side job that might grow into a full-time business. What to keep in mind though – you will need to make some investments and the money flow won't come straight away. But that said, this is a business model which is easy to create, maintain and with time, even turn into a passive income.
Print on demand is a service where an item is printed only when there is an order. Either it is an individual order from a customer or from a merchant (like you). However, dropshipping means that you don't have the goods in your personal inventory but when you get an order in your e-commerce store, you order the item from your partner who sometimes ships the item to your customer or ships the item to you, and then you pack it and ship it to your customer.
And when you put together print on demand and dropshipping – you get a store that sells print on demand items with your designs that people purchase. And when they do, you make an order with your print on demand supplier, which then prints and ships your order straight to your customer.
For this type of business, you will need:
Creative and beautiful designs for t-shirts, hoodies, canvas, and other items
A print on demand partner
Webpage with an e-commerce store
Marketing strategy and a budget
If you are interested in this type of business, check out printseekers.com! They are a print on demand partner, that offers high-quality items, great customer service and they have amazing reviews. If you want to, they even offer to take customer support off your hands by answering questions about the products from your customers in your company's name.
2. Selling services as a freelancer
Is there something you know how to do perfectly? Or maybe you have been itching to try some new skills? Freelancing might be perfect for both cases. The best thing about freelancing – you can start it right away with the skills you have right now, and you don't need any initial investment or anything else. The only "but" is that you need to find clients who will purchase your services.
Here are a few ideas where you can market your new side hustle:
Ask around. Inform your friends and acquaintances that you now offer your services as a freelance. Mention that you are not full time working as a freelancer, so they understand that you most likely won't be available for ASAP work during work hours, but you will do an amazing job after-hours.
Social Media. That's right. At this time in our life, it is not always possible to meet friends in real life to mention your new side hustle. Use the power of Facebook and Instagram by creating a post that's telling what you offer and how to contact you. Ask your friends to share it!
Social Media Groups. On social media, it is possible also to reach people who are not your direct friends. On Instagram, you can use hashtags, or on Facebook find groups that are specific to freelancers or your niche and create a post there. It is guaranteed some people will answer your advertisement.
Listing portals. Exploit the listing portals! You can list your services on UpWork, Fiverr, or even Craigslist.
Internet ads. If you are feeling serious, you can even try and create some ads for yourself. If you don't have a webpage, social media ads will be the best choice.
3. Teaching or consulting
There is always a demand for knowledgeable people. Are you one of them? If so, this might be the time to create a course, or offer your services as a lecturer!
Different options for teaching:
You can create an online course for portals that have already established themselves as learning platforms, for example, Udemy, Coursera, Skillshare, etc. Start by contacting their staff and learning what you need to do to get on their platform!
Depending on your level and type of knowledge you can offer your services to Universities, colleges, or independent learning centers. Maybe some of them are looking for a part-time teacher?
Another online option is to create your own webpage and create a course there. You can also combine this with writing an e-book and selling it on your own webpage. This option, however, will take some time and effort to establish yourself as a serious learning platform. But if that is your passion, it is a great opportunity to explore!
Become a lecturer for corporate events. A lot of companies are looking for ways how to educate their employees and one of the ways how they do it is to organize regular learning events. Depending on your field of expertise, you can become the lecturer of one of those events!
And as you might have guessed, all these options are easily combined. You can have your own webpage, have a course on an already established learning platform, and give lectures in real life.
4. Random jobs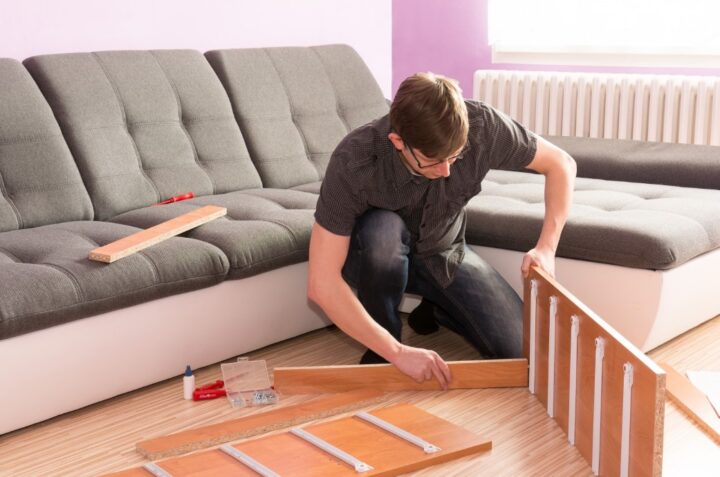 And if you are short of cash just at this moment, swallow your pride and take on different, small jobs. If you are good with electronics, you can fix some appliances for people who need it, you can clean some offices or other spaces, or pull some night shifts as an extra night guard. Looking for opportunities on Facebook and other social media, job listing websites, and word-of-mouth is always a good way how to find some good gigs.
In conclusion
Money and jobs are all around us, all you need to do is to switch your mind on and start seeing opportunities. Whether you want to start a side hustle that can grow into a full-time business or you just want to have some extra cash – all you need to do is to start doing something. Checking job portals, brainstorming ideas, or creating your own products. Start doing and money will follow!