Among all industries, in the past couple of years, one emerged as the most profitable, the one with the most growth, and some are still surprised that the industry we are talking about is the gambling industry. Of course, the fact that all you need today to enjoy playing your favorite game of chance is a stable WiFi connection much contributes to this, but the fact that casino and sports betting apps are so easy to use is also of vast importance. In addition, these websites also offer a variety of bonuses and rewards for their players, and you get one even just for registering. Knowing all this, it's nothing unusual that gambling is not just so popular, but as it seems, this trend will not end any time soon.
If we take a closer look at the numbers and stats, we will notice that the last year, as Bloomberg News reported, sports gamblers wagered $310 million in June 2018. Fast forward to October 2023, and sports gamblers wagered a whopping $7 billion for the month. This jump marks a more than 20-fold increase, but what may be more impressive than these figures is that as the popularity of this type of betting has changed over the last four years, so too has the preferred method for this type of gambling. To no surprise, we are talking about the shift from desktop gambling to mobile betting, as this factor surely benefits these numbers the most. The perks of various apps and easily accessible websites with exemplary user interfaces combined contributed to such a rapid growth of mobile sports betting and casino games overall.
A Transitioning World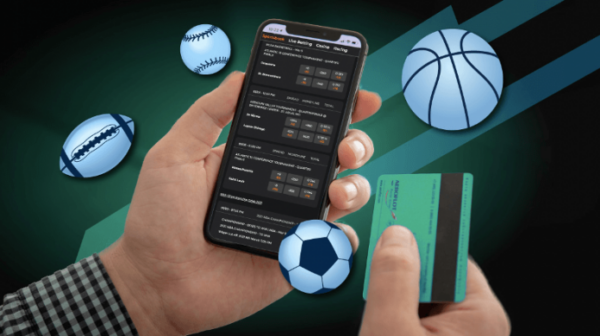 A few years ago, we wrote an article exploring how the world was pacing up and changing and how this was impacting the health industry. The latest tech achievements changed our whole perception of certain things we do in our everyday life, and in many ways, we are seeing the smartphone market do something similar. The smartphone industry is fast-changing, and mobile devices have taken over traditional desktops in numerous ways, including banking, retail shopping, and online dating, which we explored earlier this year in an article, which you can read here. In fact, smartphones are also being used to kickstart careers, including modeling. For instance, we looked at how you can take selfies with smartphones today that are almost as good as professional modeling shots. Knowing that and how much people are fond of selfies says a lot about the tech, or to be more precise, the digital revolution that's currently happening.
From Desktop Sports Betting To Mobile Betting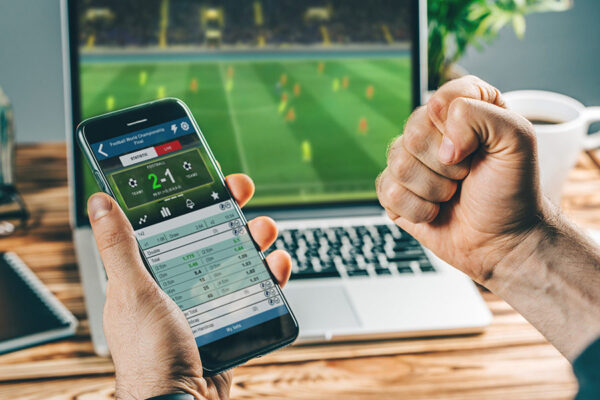 This interest in using smartphones over desktops for sports betting was also reported by Bloomberg, with the news outlet disclosing that in October 2023, 84% of sports bets were placed through mobile devices. For comparison, 16% of it was placed that month through retail platforms. Individuals can read the rest of the article here, but we are more concerned with the why of Bloomberg's discovery. Now, when we consider how much time we spend on our phones on a daily basis, there is nothing unusual that we also tend to place bets and various wagers this way, but this is just one small piece of the puzzle.
What is so special about betting via mobile phones? Are you not still betting on the same team, athlete, tournament, or game? If so, what is the difference between conducting the bet through a desktop, tablet, or mobile platform? Well, the answer is yes. You are still placing the same bet on your mobile device that you likely would on a desktop or tablet, but it is suspected that mobile features like larger screens and 5G support have enabled players to have better gambling experiences. Studies have shown that people tend to go with the best and most visually satisfying options, especially when the offer is such a vast one, and online gambling surely provides plenty of gambling options, websites, and apps.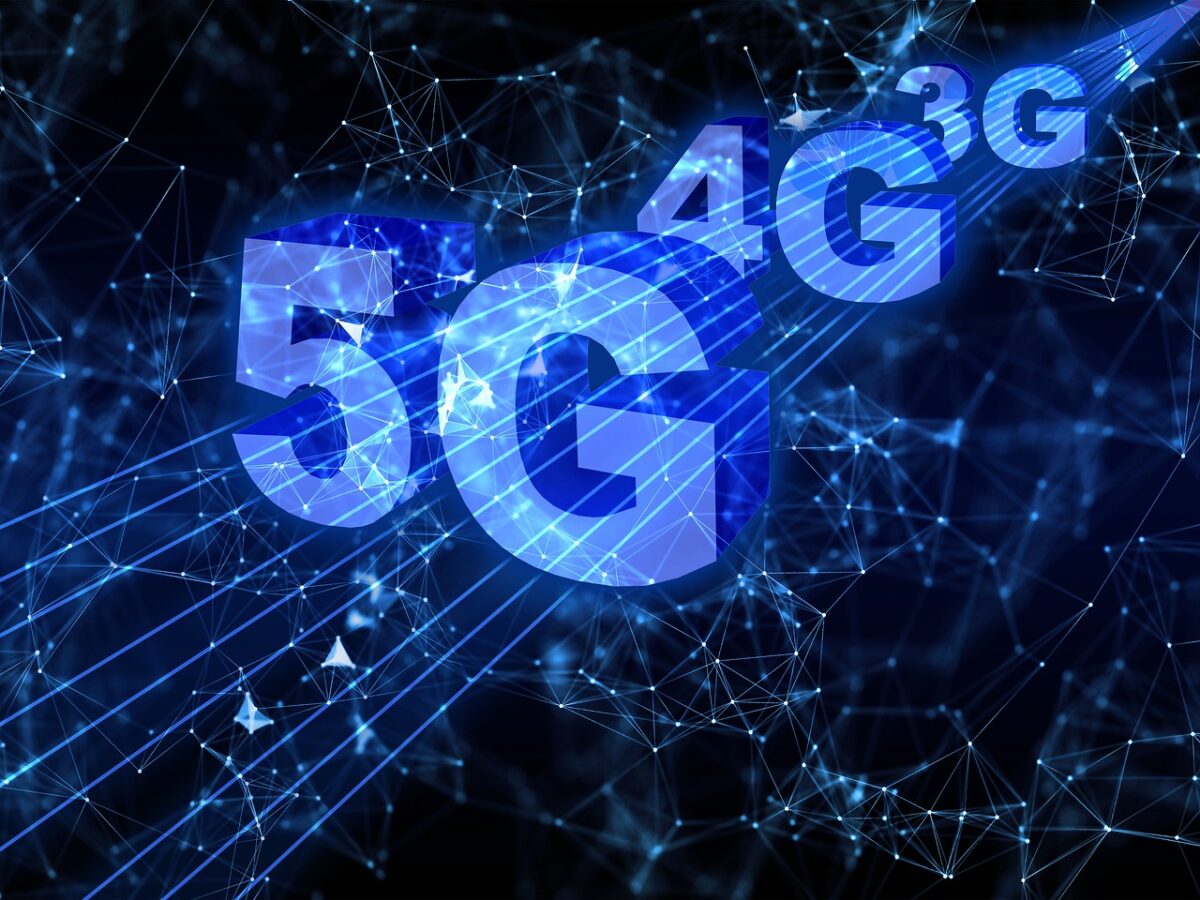 For example, 5G technology provides improved internet connectivity, and even though it caused much controversy, we cannot say that this had almost any effect on its usage. It also reduces latency, but, essentially, lower latency means reduced lag times on the internet, and that is of vast importance, not just because of much better performance and suitability. Namely, since it often relies on live events, bettors do not want to have to worry about losing a connection at a crucial moment. Above that, it's important to mention that mobile devices are on hand at all times of the day, whereas desktops are not, and that, combined with reduced or no latency at all, leaves a much better effect and provides an advantage over any other way of gambling. Individuals can place bets from wherever they are and follow the famous "live scores" when running errands or out socializing. This flexibility and ease of access is a massive indicator of why mobile sports betting is increasing in popularity.
More Than Sports Betting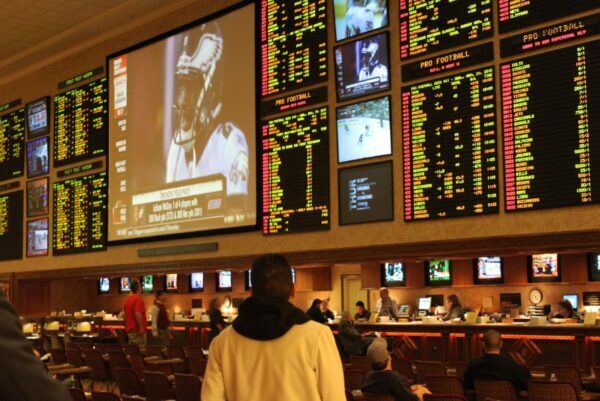 According to a recent Goldman Sachs video, the online sports betting market is only going to continue to grow ($39 billion by 2033). However, it is not just mobile sports betting that has increased, but all forms of mobile gambling related to sports. For instance, most online casinos today offer both desktop platforms and mobile apps. On these apps, you will find sports games such as Break Away Shootout, an ice hockey-themed slot game — click here to try it — and soccer/football-related games like Football Star, Football Scratch, and Football Champions Cup. The popularity of sports has never been in doubt, but the accessibility led to the fact that today, even those not familiar with how it all works or not fond of it are considering wagering on their favorite team. Here, we simply cannot go over the fact that sports have a much deeper and bigger meaning to people, as it is not just about competition, but a tradition, and we cherish tradition a lot.
Of course, mobile sports games, such as Madden NFL Football, which you can download here, have always been popular, so it was only a matter of time before sports-themed casino games started seeing heavy mobile traffic. After all, sports casino games are the best of both worlds: you get to play sports games from wherever while also trying to win real money. Besides that, fantasy sports games are also on the rise, and there is a huge hype over them, especially fantasy football, which also speaks volumes about the overall importance of sports.
Both sports and mobile devices are popular within society, and this will not stop in the future, on the contrary, this connection will only grow. Our chosen teams are part of our personality, and our mobile phones also give us a way to express our interests through social media and photography. Over the years, sports betting and sports-themed games have become just as popular. As such, we are not surprised to see mobile sports betting and sports-themed mobile casino games take precedence over retail gambling establishments and traditional casino games, even though sports slot games are just a variation of classic casino games.