Growing a healthy, long, and thick beard is a trending fashion for men. It is necessary to take good care of the beard when your hair starts growing on your face. In the overall process, beard oil helps in repairing and maintaining growth.
Men can experience many issues like dandruff, irregular hair growth, roughness, facial dryness, etc. Using a dedicated oil is a solution for all these problems. You may think about whether it is scented or not. You can get oil in both types, available in different scents.
One can prefer any scent that one likes to smell for the whole day. It is necessary to consider all the item ingredients so that it must work properly on your facial hair. You must know more about beard oil before using it on the face to see amazing results. In this write-up, you will learn more things about this cosmetic product for men.
1. Making of the Product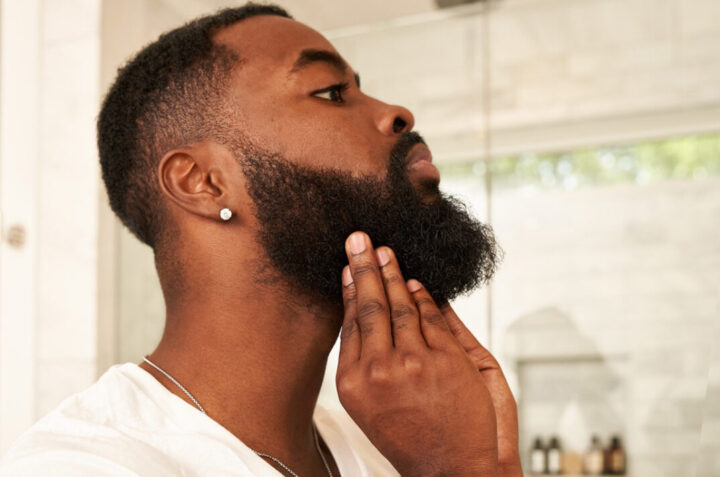 Beard oil is a combination of different scented and unscented oils. If you dislike any scent applied to your face, you can avoid adding fragrance or essential oils. You will always get this product in a dark-colored bottle to prevent any reaction to UV rays. You must shake the bottle, take a few drops and apply it properly to the beard.
You can explore various products and buy a suitable scented beard oil for your fragrance. Commonly, basic oils are included to make this product, like sandalwood, argan, cedarwood, jojoba, grapeseed, etc. These ingredients are effective enough for the growth of hair along with enough moisturization of your face.
2. Its Working
The purpose of this oil treats the beard but also your face. Our skin develops sebum that helps in promoting a healthy, long, shiny, and dense beard. If anyone is facing challenges with facial hair growth or any issue, it is because sebum is not at all producing enough.
It is necessary to apply the product daily to see better results. Anyone experiencing skin infections happens due to lack of hydration or losing their face's natural oil. In the worst cases, it can severely cause dandruff and other infections. But if you use the oil, it will work and solve all the problems.
3. Used for Styling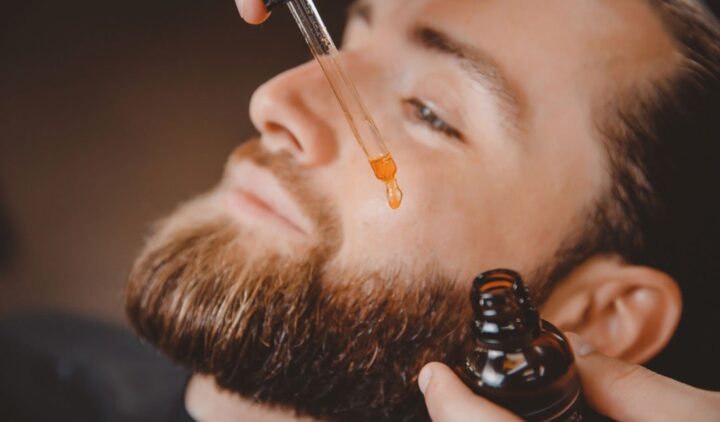 Instead of using harsh products on the beard for styling, you can apply this oil. It is useful not only for styling but also promotes good health in your facial hair. Many men prefer using wax, balms, or kinds of butter for styling, but it can affect hair health in the long term.
But using oil provides nourishment to your skin along with facial hair. There will be no side effects, and you can style the beard any way you like.
4. Replacing the Sebum and Moisturizing the Skin
Men experience itchiness on their faces due to skin dryness and lack of hair hydration. When you keep growing your beard, using the oil for preventing skin dryness by moisturizing it deeply is necessary.
Your skin develops sebum, also called natural oil. It also works like a hydrator. But if one's skin is unable to produce sufficient sebum, one may struggle with many skin problems. You can produce more sebum by applying this oil and maintaining the overall health of your skin as well as facial hair.
5. Provide Hair Shine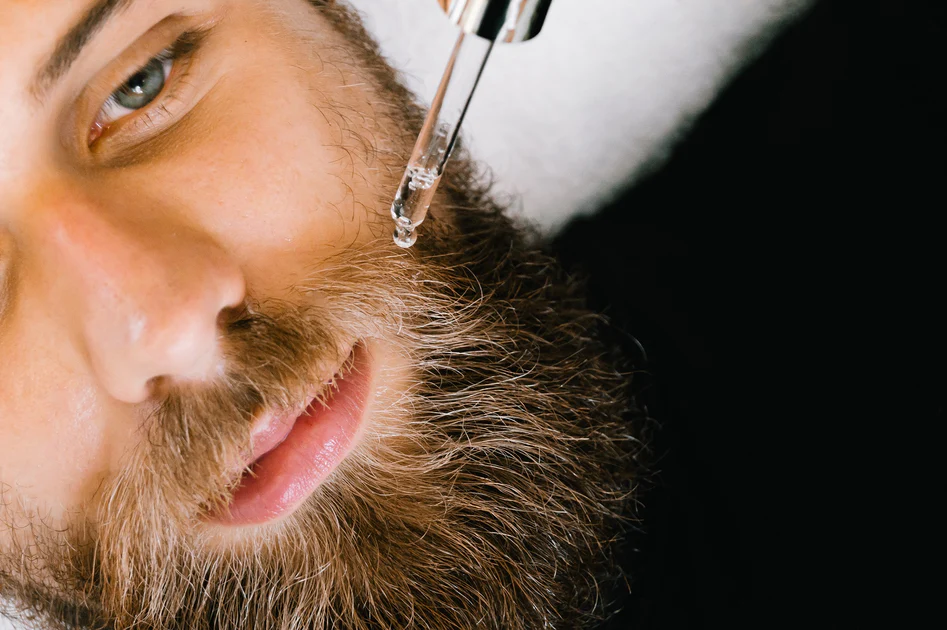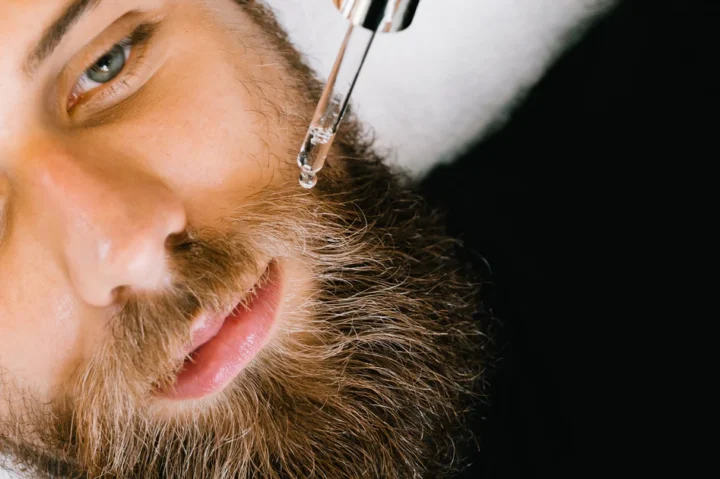 Shiny facial hair is a sign that your beard grows healthily. It is essential to consume a good diet and take good care of your face. But if you ignore these things, your hair will not grow as you desire.
You must provide extra attention to it by adding extra shine to it. One can do this by applying a few drops of oil. Your face glow will last many days because your facial hair will look perfectly healthy and shiny.
6. Smells Good
If you prefer to buy scented beard oil, you will also smell good. For many men, it is not about appearance and hair health; they prefer to smell good and confidently present themselves in front of others.
But it is okay if you do not like fragrance at all. But the best choice is to buy one with a soothing fragrance. In this way, your hair health will be maintained, and the person will also smell amazing for the whole day.
7. Perfect Time to Use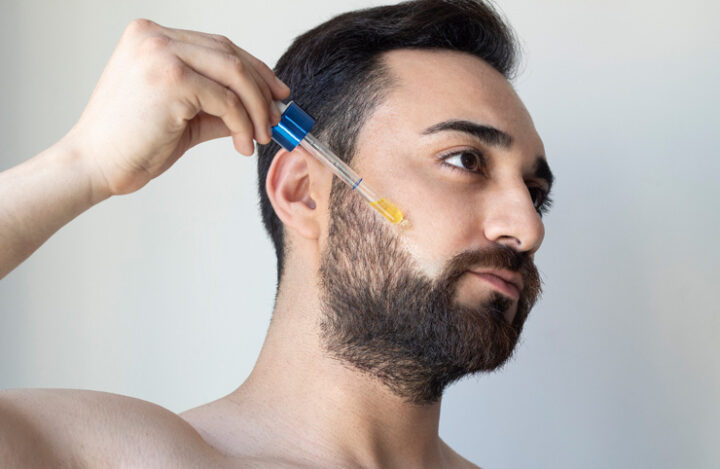 Your oil usage depends completely on facial hair length, health, and activity level. It is okay to apply for small lengths once or twice. Anyone having a long hair length must moisturize the skin along with hair a few times a day.
Anyone experiencing any issues with their beard must apply it whenever required. But apply a few drops, as it can make your hair greasy.
7. Promote Better Hair Growth
Anyone experiencing challenges to grow a long-length beard must use the oil. It helps to promote better growth of hair and nourishes it very well. You must not give up on your beard if you have not tried such a product.
If your skin is unable to produce sufficient sebum, it can affect hair growth on the face. Once you apply the product, your beard will grow long and thick. Men using this product have observed better results.
9. Cause Acne
If you apply too much oil to your facial hair, it can cause acne. It is essential to take a few drops on your palm, rub it well, and apply it on your face.
If you apply more oil, it can clog your face pores or produce excess sebum. It will turn your face oil or greasy and lead to acne. Before you apply this product, you must read the instructions and follow them as mentioned.
The Bottom Line
Oil is a crucial cosmetic product for men for promoting better hair growth on your face, skin moisturization, and overall beard nourishment. It is available with and without scent. You must apply a few drops on your face per the requirements and instructions.