Probably one of the most popular games out there is Counter Strike Global Offensive (CS: GO), which has been acquiring new players for decades and offering them enthusiasm and satisfaction that seems to keep them from giving it up. Now there are generations and generations of players who play alone or with friends, attack enemy teams, and achieve greater or lesser success. However, what sets CS: GO apart from other games is that it has an amazing market. So-called skins are an integral part of the entire CS experience and offer players the opportunity to invest a lot of money and, with a little luck, reach valuable commodities. Still, many people keep wondering: why are some CS:GO skins so rare and expensive. We answer this question below.
What are skins in CS:GO?
CS: GO is a game that has completely transformed eSport and it seems that its popularity has not waned for years. The main reason for this is not only the excitement and complexity of the game but also its unique market. On the CS: GO market you can sell and buy skins (or more precisely, weapon skins). Skins are commodities whose proud owner you can become with a little luck and a little more money. Skins in Counter-Strike became popular long before other games began to take over the idea.
The main feature of CS: GO skins are definitely their high price, but they are also really rare. Like, you definitely can't find them just anywhere. Some of them cost several hundred thousand dollars, so having them is a real luxury. But why is their price so high?
What is the main criterion when it comes to setting the price of skins
When skins were just introduced into the game they were really cheap. They enjoyed great popularity among the players, so new ones were constantly being added. The prices of each individual skin varied until that price range became really, really big. Today, there are still skins that are quite affordable, but there are also those that cost thousands of dollars. The main reason why there are so many stories is that they are rare. In other words, you need a lot, a lot of luck to find them. Who knows how much time and energy it will take to get to that extremely rare skin.
Analysts estimate that for certain skins, the probability that you will find them is only 1%, which is incredibly small. Of course, if you consider yourself lucky, you can always give it a go. However, if you believe that there is no chance of getting what you want you can always take a shortcut and give money in exchange for them. Instead of wasting time you can raise money and visit a website like csgoskins.gg and there purchase the skin you want, including the really rare ones.
To sum it up: some skins are very, very expensive, and the main reason for that is their rarity. However, do not forget the main factor that decides the popularity and sale of skins, and that is demand. As long as players are willing to pay a ton of money to come up with some rare, expensive commodities, their price can rise.
What are the rarest skins?
In 2013, Operation Bravo saw the light of day, and as part of this operation, the Goat of the Fire Snake was presented for the first time. Although almost a decade has passed since then, the Bravo Operation case has remained one of the rarest, and therefore the most valuable and most expensive.
Does the value of skins decline over time?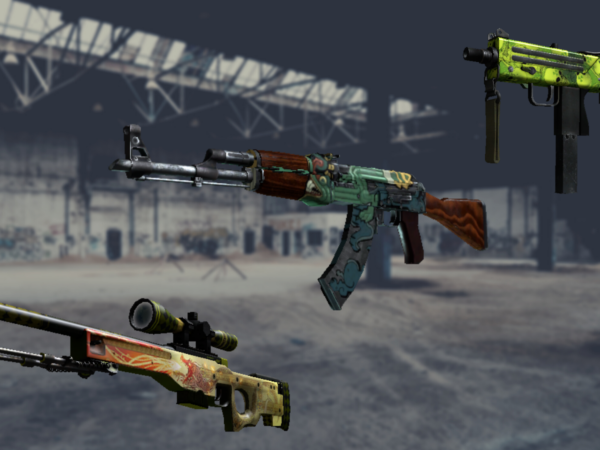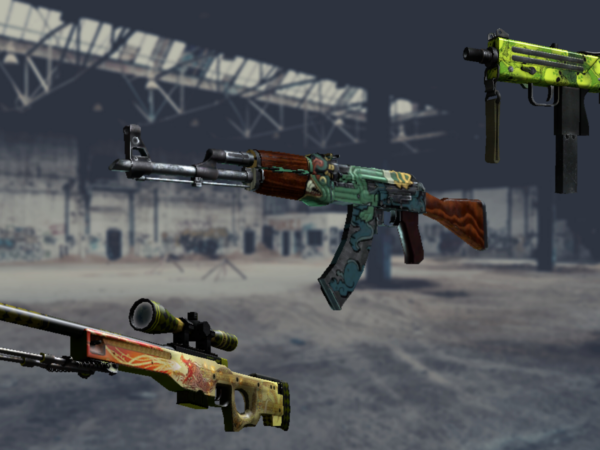 As in the real economy, the laws of supply and demand apply to the CS: Go market. The prices of some skins are standard high, but that does not mean that the prices do not change depending on several factors.
For example, when a new series of cases come out, it is very likely that the price of these new skins will be higher than for the skins before. New rare skins then become highly sought after and represent a new shiny toy waiting to be collected, so it is not surprising that their value can be very high. Also, the value of old skins decreases as new series come out, although there are some whose price is standard high over a longer period of time.
Also, there are steam sale periods that are a favorite for CS:GO players around the world. As the name suggests, these are events when the price of skins is lower than usual, which is a phenomenal opportunity for players to get the most for their money. Of course, these periods are not too common, so if you miss them, it may make more sense to purchase skin at a higher price, so you don't have to wait for the next event to get the product you want.
And lastly, another factor that affects the price of skins is the demand from the player, which is further directly related to the number of players. If the number of players starts to decline, the demand for expensive skins decreases, which automatically leads to a drop in their price. However, this is not such an important factor, because the CS: GO player base tends to grow continually. There are currently over a million active players around the world, which means that we should not rely on this factor in our desire to get the desired products at lower prices.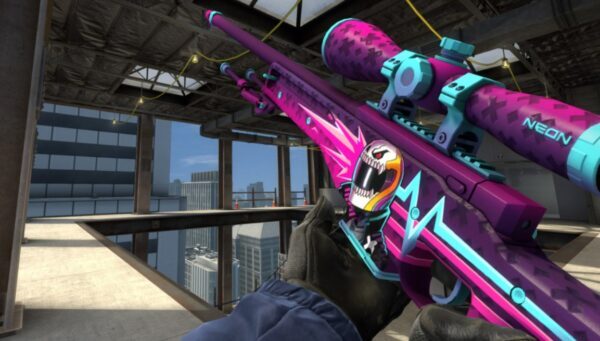 Conclusion
CS:GO is a game that has completely transformed eSport and gathered millions of players around the world. One of the reasons for that is definitely its interesting and large market which continues to grow from year to year. The CS:GO market is based on buying and selling commodities – skins. Some of these skins are very, very rare and therefore have very high prices. The main factor influencing the price of skins is their rarity, but also demand. This game continues to gather players around the world, so the assumption is that in the future, new skins will keep coming, and their price will keep rising.