The rise in technology adventure and the frenzy of social media has increased the intensity of the need to have a smartphone. In fact, the integration and over-reliance of smart mobile phones is one of the most appreciated developments in recent times.
Because technological advances are progressing at the speed of light, every season boasts new selections in popular gadgets. From PCs to laptops, mobile phones, and tech accessories, there is constantly something shinier and better to get your hands on.
Tablets are no different, with these devices flying off store shelves into the hands of eager consumers all year long. If you happen to be in the market for a new tablet. Before you buy, check out the list of questions below that will aid you in the search.
1. Does Brand Matter to Me?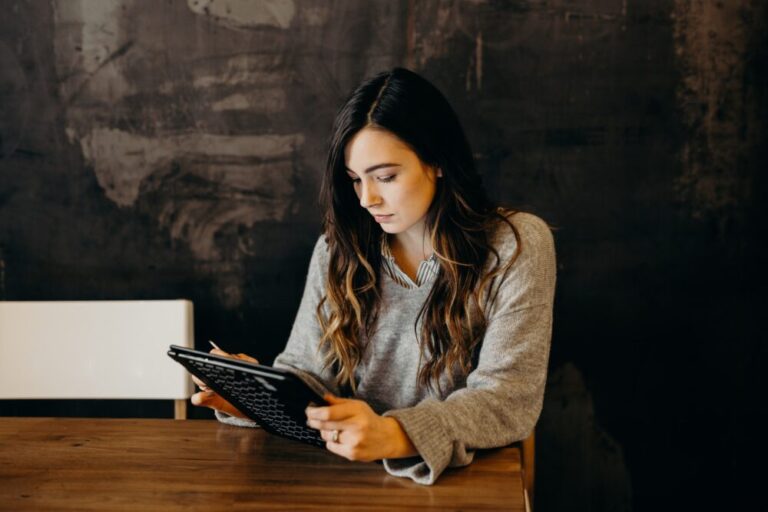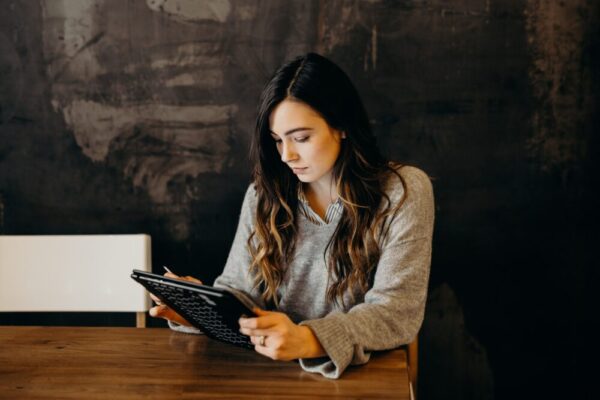 Although the most sold tablet is Apple's product, retaining its position as the global leader, nowadays there are many different brands available to choose from. Other manufacturers include Samsung, Asus, Google, Microsoft, Lenovo, and even Amazon.
When browsing stores or the web for a new tablet, you'll need to ask yourself if the brand is important to you, and also what operating system you prefer since these two things will go hand in hand. Most physical retailers will let you test out their devices before purchasing, so if you are between two brands, this can help you make a final decision
Moreover, depending on the brand, the quality of attaining absolute saturation with your devices is what propels a brand, and depending on the need of the device itself, it is imperative to have an understanding of the gadget brand before the acquisition.
Because they are small and compact, tablets are sometimes better than computers for the workplace
2. What Will I Use It For the Most?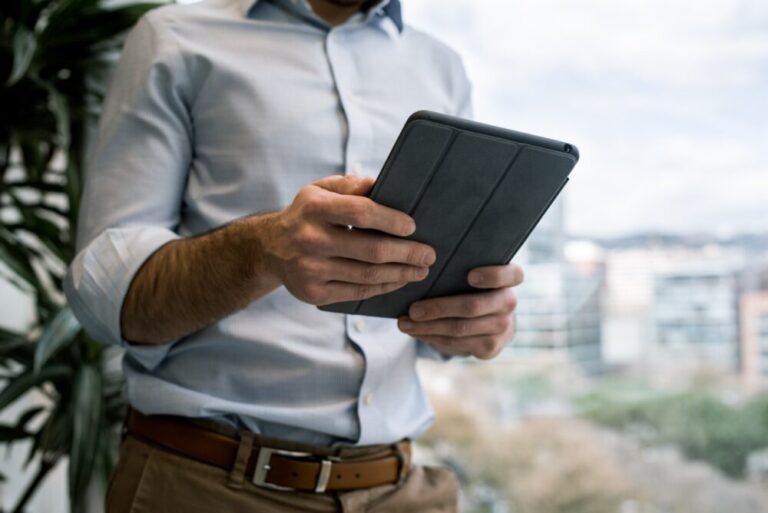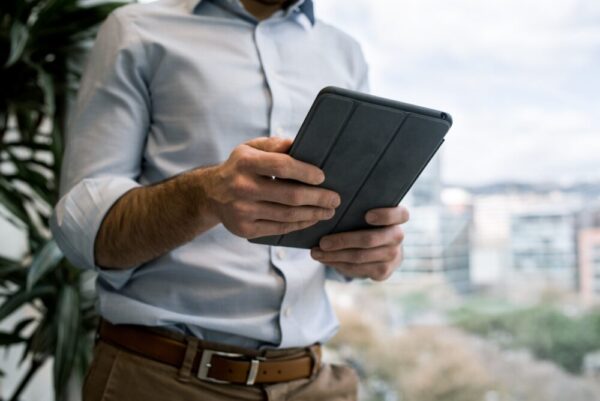 Irrespective of the gadget's potency, sophistication, and simplicity beyond the complexities, the reason why you need a gadget in the first place is perhaps the very first question you need to ask yourself before going out for particular specifications.
To some, tablets are a means to showboat their luxurious means of communication, while it is the sole tool of livelihood for another, while some are just using it as a backup gadget and some see the tablet as everything they need in the present technological ages. From gaming to surfing the internet, from streaming to betting, tablets have it all.
Perhaps the most crucial question of them all is what is your purpose for this tablet? Are you buying it to read eBooks, to help you stay more organized at work, to make gaming more portable, or something else entirely?
Only you know the answer to this question, but it is important to figure it out before you begin looking. Company employees may be more interested in a smaller tablet that can be carried around the office with ease, while dedicated gamers will probably desire a bigger screen that can display graphics and visuals clearly and support their playing needs.
However, even gamers will have preferences depending on their playing style. For example, a user who enjoys role-playing games like World of Warcraft may want to consider a PC over a tablet since shooting will require them to click rapidly and the touchscreen may not support this as well as a mouse would.
On the other hand, PokerStarsCasino has it that those who frequently play online casino games like roulette in its original version and other variants may be less concerned about clicking abilities and more about visuals. The bottom line: know your intentions before you add the tablet to your cart!
3. Will I Need Wireless Data?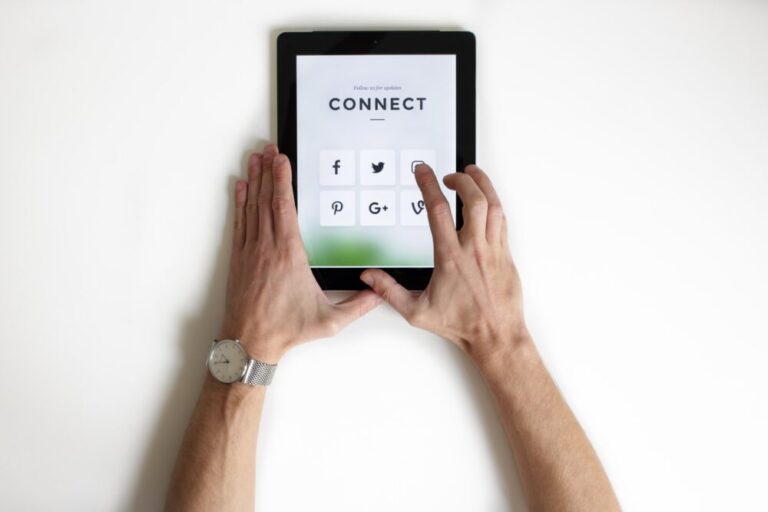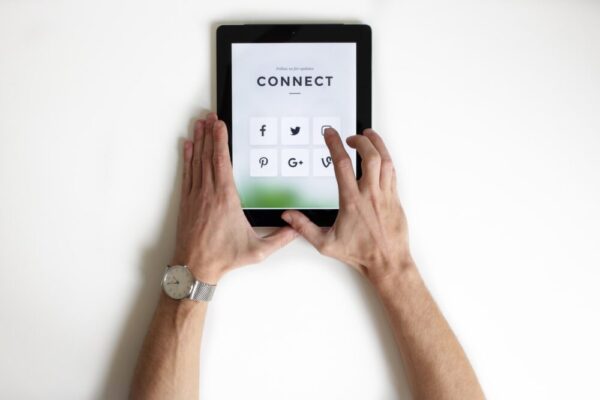 Tablet buyers should also think about where they will be using their devices most frequently. If you are planning on using it to watch movies or shows around the house, you may not need to invest in a data plan and can instead use your home's Wi-Fi coverage.
However, if you will be mostly out and about with the tablet, you will probably need to invest in wireless data. The cost will depend on your provider and how much data you opt for, but it will be necessary to choose some type of plan if you know you will be using it in a place without a Wi-Fi connection.
Moreover, getting the value for your data connectivity is beyond the internet service provider (ISP), it is rather dependent on the connectivity specification of the tablet itself.
Is the tablet 3G, 4G, or 5G spectranet enabled, this is the type of question that would shape your internet usage platform if you're looking to use wireless data on your intending gadget?
If you're planning on using the tablet outside of Wi-Fi areas, you'll need a sufficient data plan.
4. What is My Budget?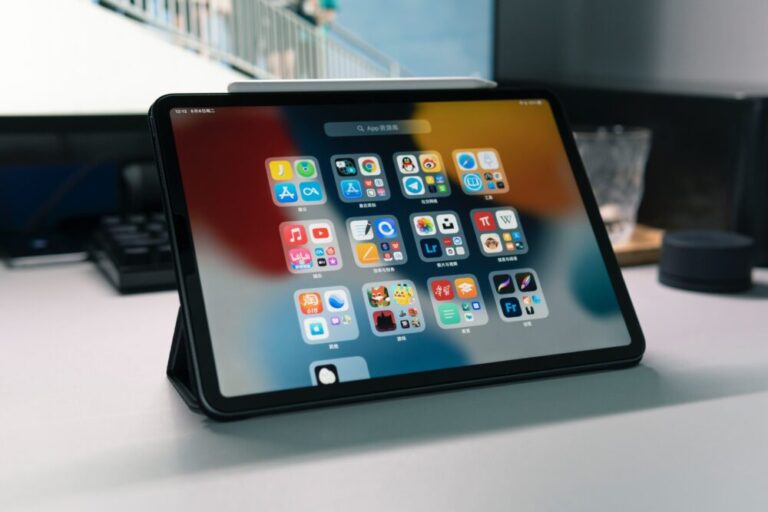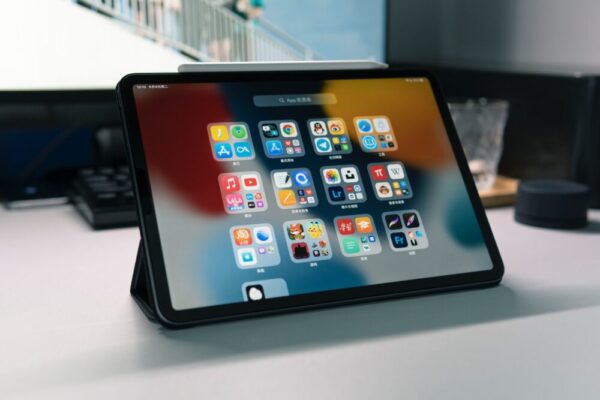 Speaking of price, another thing to consider is how much you are willing to spend on this new device. This will probably align with what brand you ultimately choose. For example, right now some of the most expensive on the market are undoubtedly the iPad Mini and iPad Air, but there are a wide variety of budget-friendly options as well.
More so, the sole determinant factor that would specify the type of tablet you'll eventually get is your budget. Depending on your budget, you can easily get the best brand available but with a lesser budget, you might get one of the best brands with the same efficiency as the best brand.
Take, for instance, you might want to get the Samsung or Apple's iPhone 13, but with a budget lesser opting for a greater quality gadget, you might decide to go for a lesser brand like Huawei, Tecno, Oppo, or some other brands that would perform excellently without a glitch.
Regardless of which one you choose, you'll also want to keep it safe and secure with a screen protector and case. Additionally, other accessories like styluses, mounts, and stands can come in handy, especially if you'll be using them mostly in the office. Browse through a great selection of useful tablet accessories here so that you'll be prepared after placing your order!