There is no doubt that cricket is India's favorite pastime. It draws in a little more than 93% of the country's sports viewers. Moreover, India constitutes over 90% of the one billion cricket fans on the planet. Since the sport went mainstream and captivated the nation, many players from India have gone on to attain icon status. However, only one has earned the moniker God of Cricket, the former national team captain, Sachin Tendulkar, whom virtually everyone regards as the best batsman in history. Tendulkar is the highest run-scorer ever (more than 30,000) in international competitions and is the only one to have scored 100 international centuries. Affectionately called Little Master, due to his height of 1.65 m, Tendulkar is the recipient of the 1994 Arjuna Award for outstanding sporting achievement. According to Sportsbet.io and other sport-related websites, his name is still a super popular search term on Google, eclipsing the search volume associated with many top active players.
In 2023, Indian moviegoers will get a chance to see Tendulkar's life story up on the silver screen again. Sachin was already the subject of a highly-popular 2017 documentary called A billion Dreams, directed by James Erskine, produced by Carnival Motion Pictures. The docudrama divided its presentation into two sections. The first one followed Sachin's childhood, and the second focused on his path en route to his first World Cup win. Despite Sachin narrating the film and it using some never-before-seen footage, it got mixed reviews. Many critics called it unexciting and technically flawed.
Now, cricket fans will get a second chance to see a better representation of Sachin Tendulkar's career, a unique one that will blend fictional events with a chronicle documentary. Titled the God of Cricket, this biopic will get released in the summer of 2023. Shining Sun and Yellowstone studios are producing it with Sangram Singh starring. Fox Star Studios will distribute the film, which boasts a tagline that reads – Heroes know that it may be stormy now, but it never rains forever. Below, we list some quality cricket movies to hold you over until God of Cricket hits theaters.
Lagaan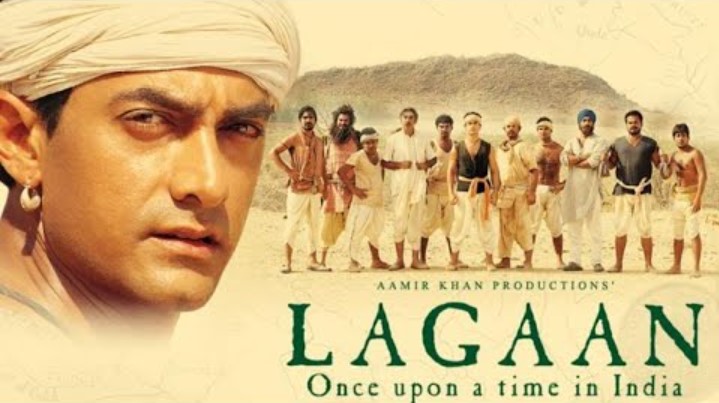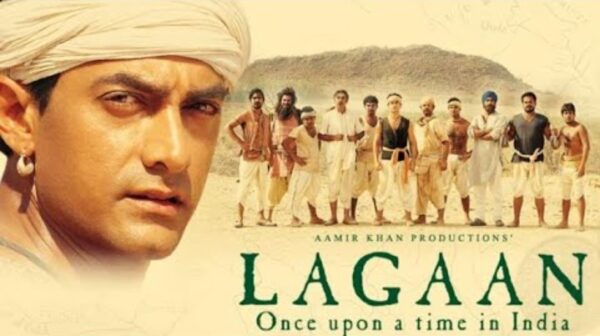 No cricket movie list can lack Lagaan, the sports epic which got nominated for a 2002 Academy Award for Best Foreign Language Film and claimed multiple prizes at top-end international festivals. It premiered in Sun City, South Africa, at the International Indian Film Academy Awards. It received a wide release in June 2001. Lagaan managed to gross the equivalent of $30 million in today's money, making it the third highest-grossing Indian film of all time. It starred Aamir Kahn, who also produced it, and featured British actors Paul Blackthorne and Rachel Shelley in supporting roles.
Lagaan revolves around a small Central Indian village during the colonial British Raj period, at the tail end of the 19th century. Hit with a year-long drought and high taxes, residents of the mentioned village challenge a boastful British officer to a cricket match as a method of avoiding paying taxes. The narrative then focuses on these villagers and their strenuous task of learning cricket, striving to master it.
Due to the story's scope and the historical setting, it took the production team a year to plan its filming. That got followed up with a ten-month production schedule. Overall, Lagaan was a smashing success. It even entered the UK's top ten box office chart and became the first Indian movie to get a theatrical release in China. Today, pretty much all cinephiles consider it a classic, a piece of cinema that everyone should see.
Iqbal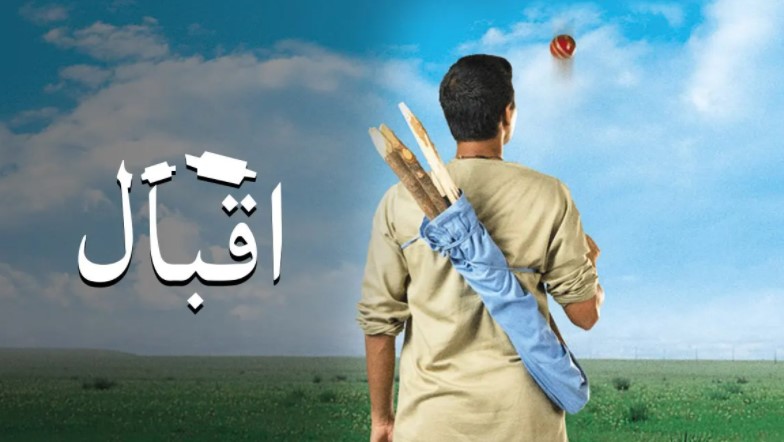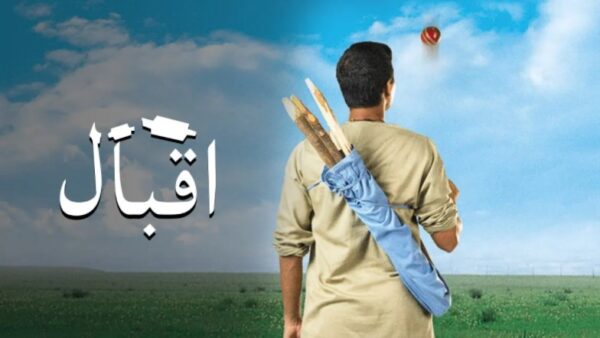 Iqbal is a coming-of-age drama that follows a cricket-obsessed deaf-mute boy who wants to fulfill his dream of joining India's national team. It hit theaters in August 2005 and was a modest financial success, generating only ₹5.60 crores in ticket sales on a budget of ₹2.25 crore. Nevertheless, it received substantial praise from fans and critics alike, and it often gets referenced as one of the most motivational Hindi films. It won the National Film Award for Best Film on Other Social Issues and the Zee Cine Critics Award for best male and female actor. T-Series released the film's soundtrack, which Himesh Reshammiya composed. In 2016, Iqbal got screened at the Independence Day Film Festival to commemorate India's 70-year independence from the United Kingdom.
While many may argue that Iqbal is standard, overly sentimental, cliché fare, it is a movie that resonates with the common folk. Shreyas Talpade, who plays Iqbal, does an excellent job portraying the struggles members of the deaf-mute community face in everyday life. Naseeruddin Shah, who plays a former star player, now turned local drunkard is also terrific here. He is responsible for supplying many of the film's comedic and dramatic moments. The duo of Shah and Talpade have amazing on-screen chemistry, making Iqbal's running time of 132 minutes breeze by as if it were only an hour.
1983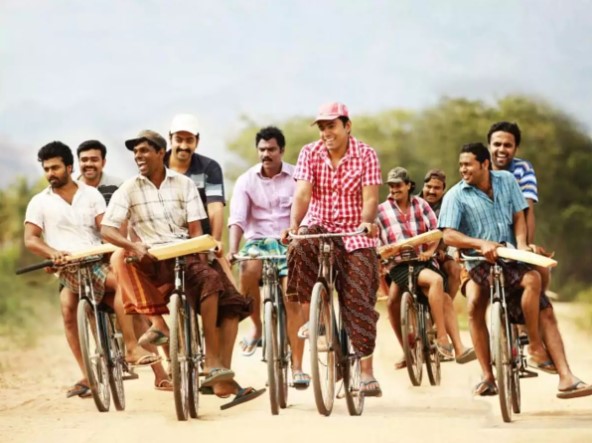 1983 is the directorial debut of fashion photographer Abrid Shine, who would later helm Action Hero Biju, Poomaram, and the Kung Fu Master. Shine also came up with the story of 1983, a family drama that centers around Rameshan and his memories of India's first World Cup victory. We mentioned this movie because it is also a tribute to Tendulkar. It received three Kerala State Film Awards, and it often gets listed as one of the best examples of Malayalam New Wave cinema.
The plot of 1983 revolves around Ramehsan, who lives a simple village life but cannot get over his unrealized dream of becoming a professional cricketer. Thus, he decides to focus his passion for the game and overlay it on his son, Kannan. The movie depicts Rameshan's ongoing support and pursuit to make his son love cricket as much as he does. Shams Films produced 1983, which LJ Films distributed. It grossed ₹ 12 Crore at the Indian box office, making it one of the most substantial commercial successes in Malayalam in 2014.