You can only know the importance of a good, reliable, and high-quality router that ensures excellent network performance when you have been deprived of it. Almost every household relies on Wi-Fi to get on with their daily activities. You might need it to stream a movie or look up a recipe or video chat with a loved one. Whatever the reason may be, everyone needs a strong internet connection. You can click to read more about the sturdiest internet service in the market. For that, you will need to install a reliable and authentic router.
Why 5 GHz Wi-Fi Routers?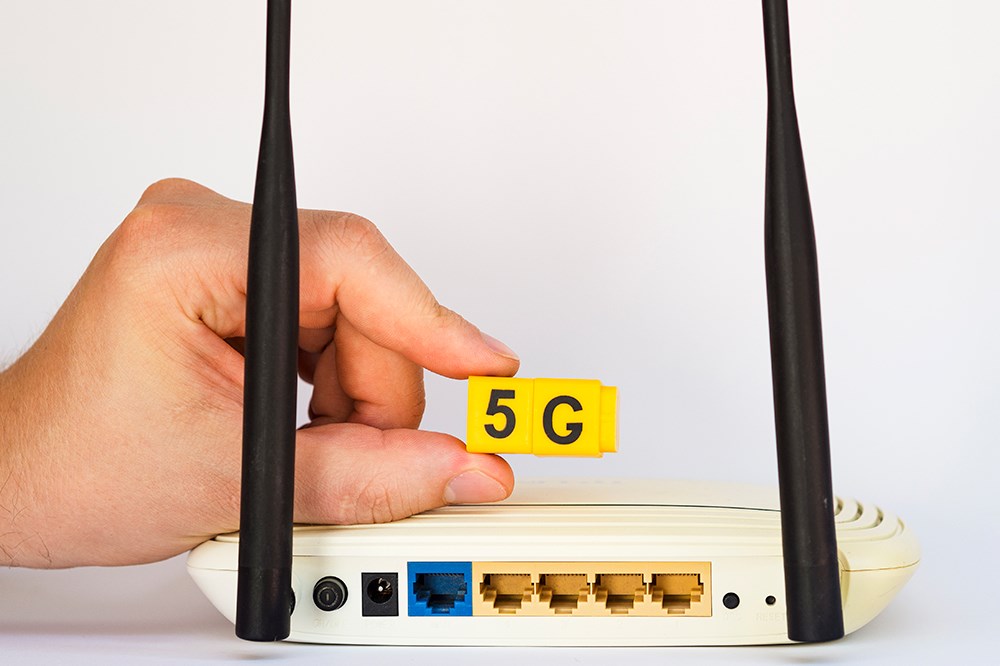 5 GHz Wi-Fi routers are the preferred router types for households that require consistent network access on the premises. These routers provide faster data transfer rates at much shorter distances as compared to 2.4 GHz routers. Because they transmit data on the farther end of the radio frequency spectrum, 5 GHz Wi-Fi routers sustain a steady signal flow and are also less prone to interferences from other connecting devices. Such routers can provide maximum connection speed up to 1 Gbps. If your devices are located close to the router, then this is the perfect choice for you to get a strong reliable wireless connection.
The Best 5 GHz Wi-Fi Routers of 2023
Here is a list of the top 5 routers that operate on the 5 GHz frequency and emit a stronger Wi-Fi signal on a less congested network:
ASUS AC1900 Wi-Fi Dual-band 3×3 Gigabit Wireless Router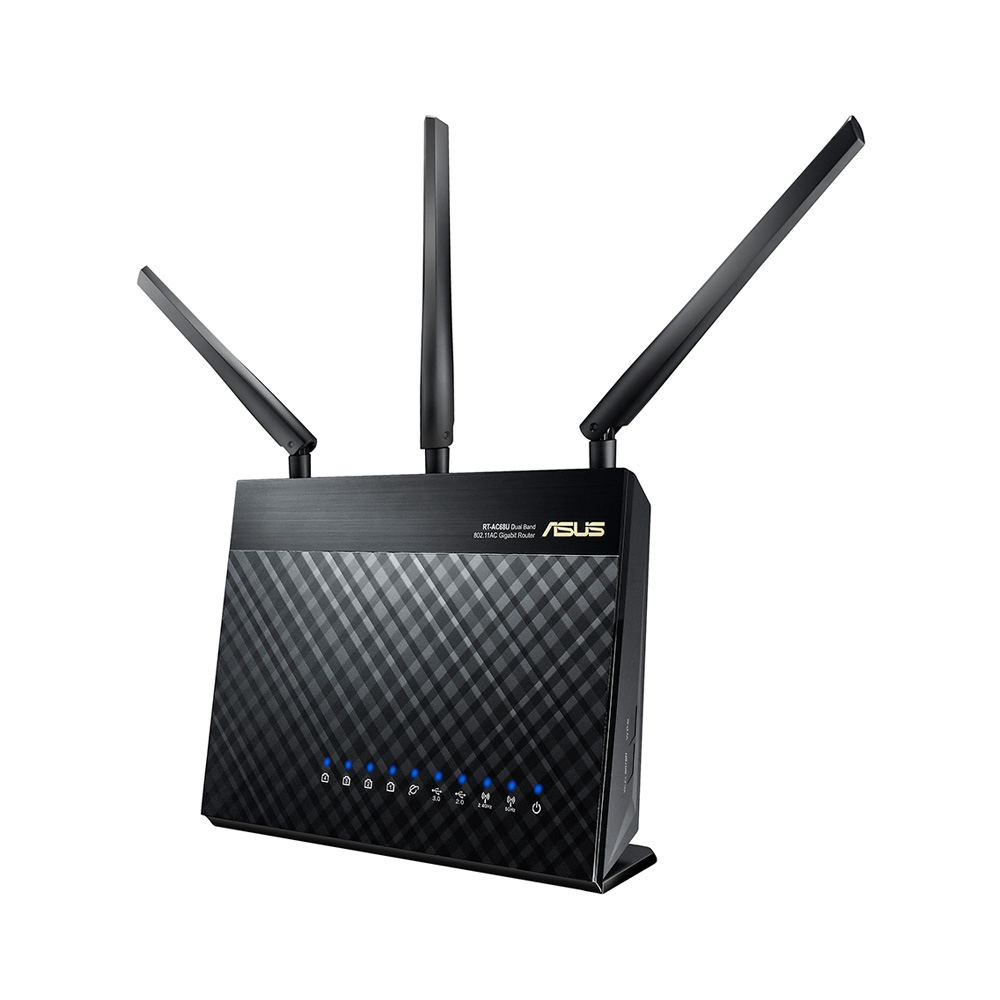 This is a dual-band wireless router, including both 5 GHz and 2.4 GHz bands, and offering a combined speed of up to 1900 Mbps. Its 1 GHz dual-core processor allows multitasking without any interference. It can also be paired up with the intuitive ASUS router app, enabling it to monitor and manage the in-home network from your phone. ASUS AC1900 comes with a state-of-the-art AiRadar technology that amplifies the router signals, providing a stable network. Moreover, it sports two USB ports, which encompass both USB 2.0 and USB 3.0, allowing effortless media sharing. The built-in Aiprotection by Trend Micro safeguards your most sensitive data, as well. It is unique protective software, which guards your network against viruses and hackers, making ASUS AC1900 the right choice for your home.
Linksys Max-Stream AC2200 MU-MIMO Tri-band Wireless Router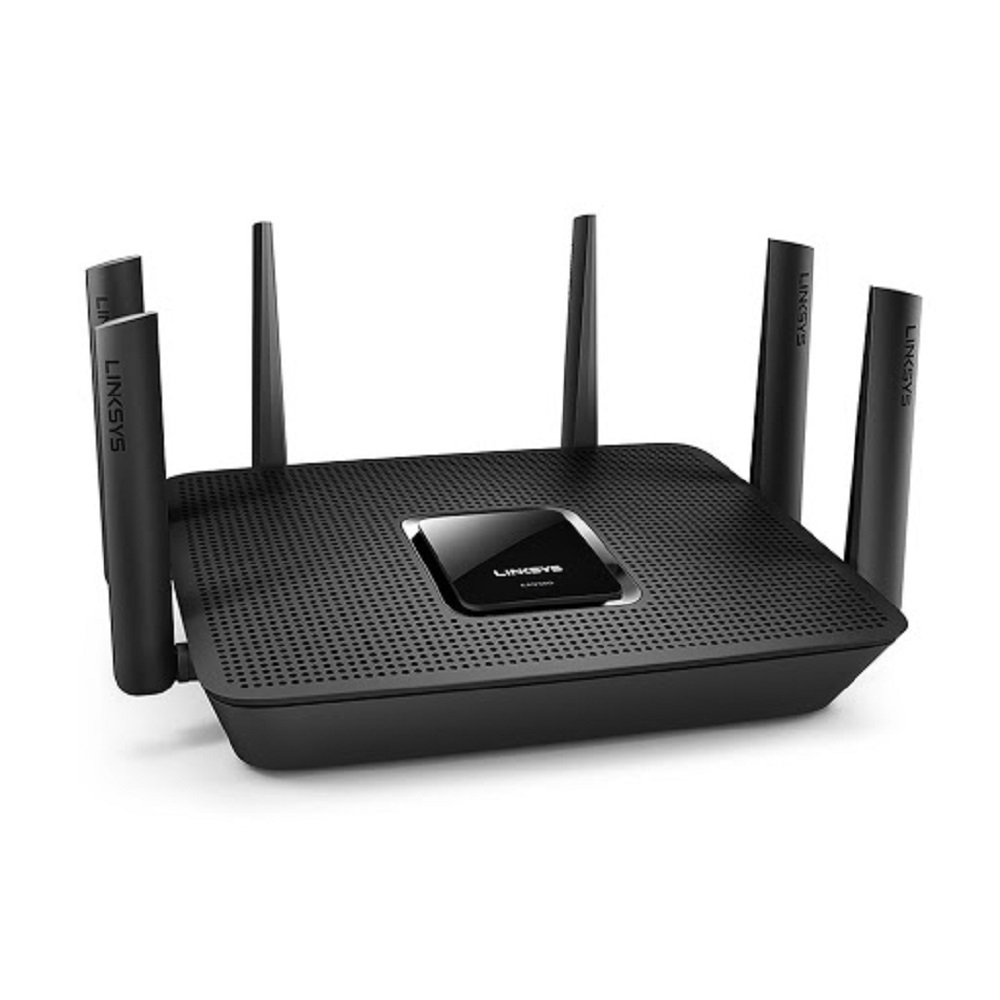 The Max-Stream wireless router offers tri-band connectivity, i.e. on two independent 5 GHz bands in addition to a 2.4 GHz band. All of these combine to deliver 2.2 Gbps Wi-Fi speed. The router determines itself which band will provide the strongest and the most stable signal, so you won't have to worry. It is the perfect router for those households that use Wi-Fi heavily. Why? Because it allows you to connect multiple devices simultaneously due to its MIMO technology.
Linksys Max-Stream AC2200 powers lag-free online gaming, videos without interference, and many other high bandwidth activities. Providing up to 1500 square feet of Wi-Fi coverage, it boasts of an ultimate range. You can set up parental control and share Wi-Fi passwords with other guests, as well. It is also built-in with six high-power amplifiers that direct strong Wi-Fi signals to all areas of your house.
Netgear (R7000-100PAS) Nighthawk AC1900 Dual Band 5 GHz Wi-Fi Router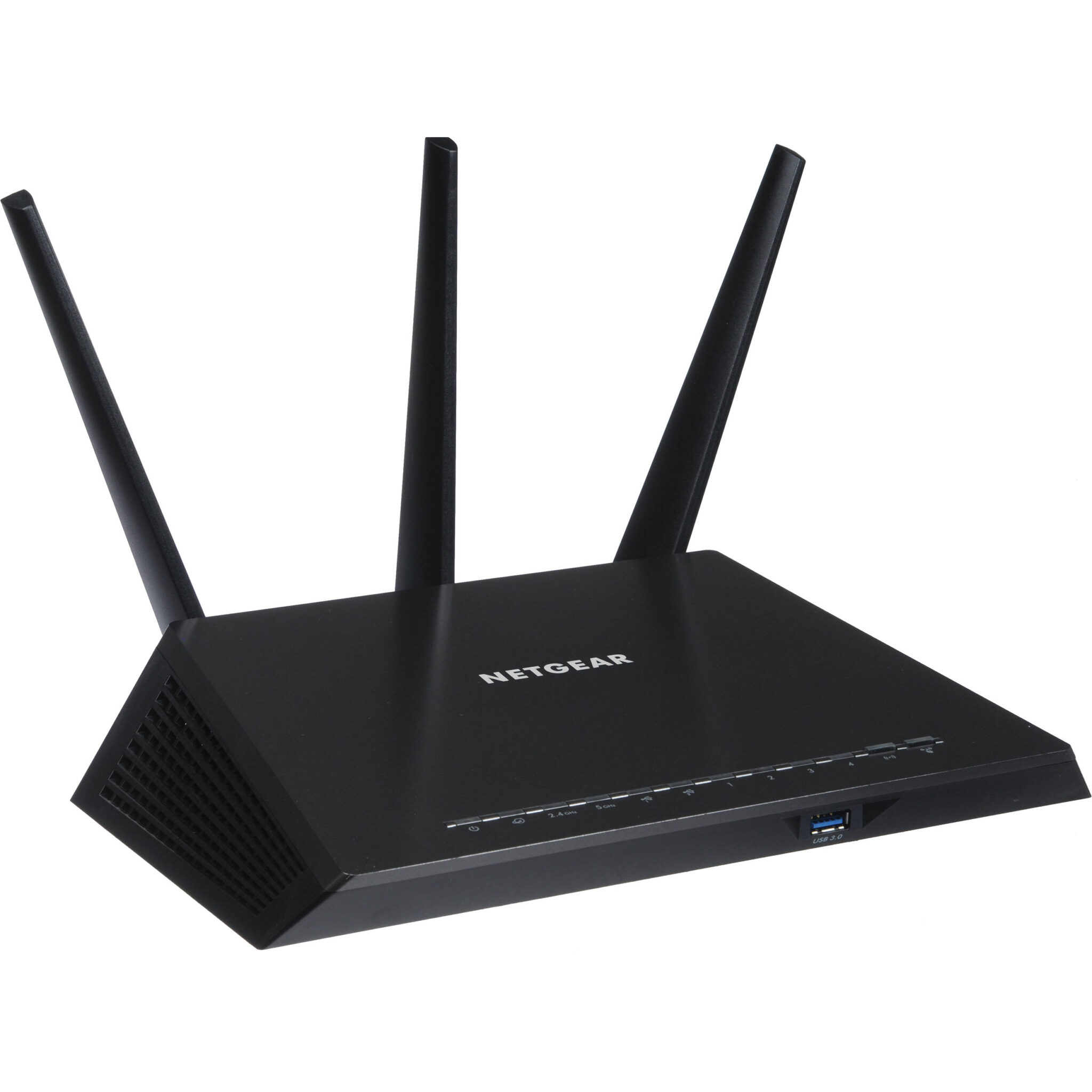 Netgear product line is known for its high-speed processing with minimum interference. Its 16 Hz dual-core processor processes data at a very fast speed, boosting wireless, wired, and WAN-to-LAN performance. It provides Wi-Fi speed up to 1900 Mbps with dual-band technology, plus stable networking to an ultimate range. You can enjoy your videos in high-definition no matter which room you are in. Nighthawk AC1900's expansive coverage makes it stand out from among its competitors. What's more, the Netgear router features a built-in iTunes server. You can easily stream music, videos, movies, and other media through it.
This high-processing router is also connected to the Nighthawk app. That means you can operate it from the convenience of your smartphone. You can check the speed of your network by taking internet speed tests on it frequently. The Circle Smart Parental Control enables you to screen online content, as well. Netgear (R7000-100PAS) Nighthawk AC1900 comes with a USB 3.0 port, so you can easily and effortlessly access your stored media.
TP-Link AC1750 Smart Wi-Fi Router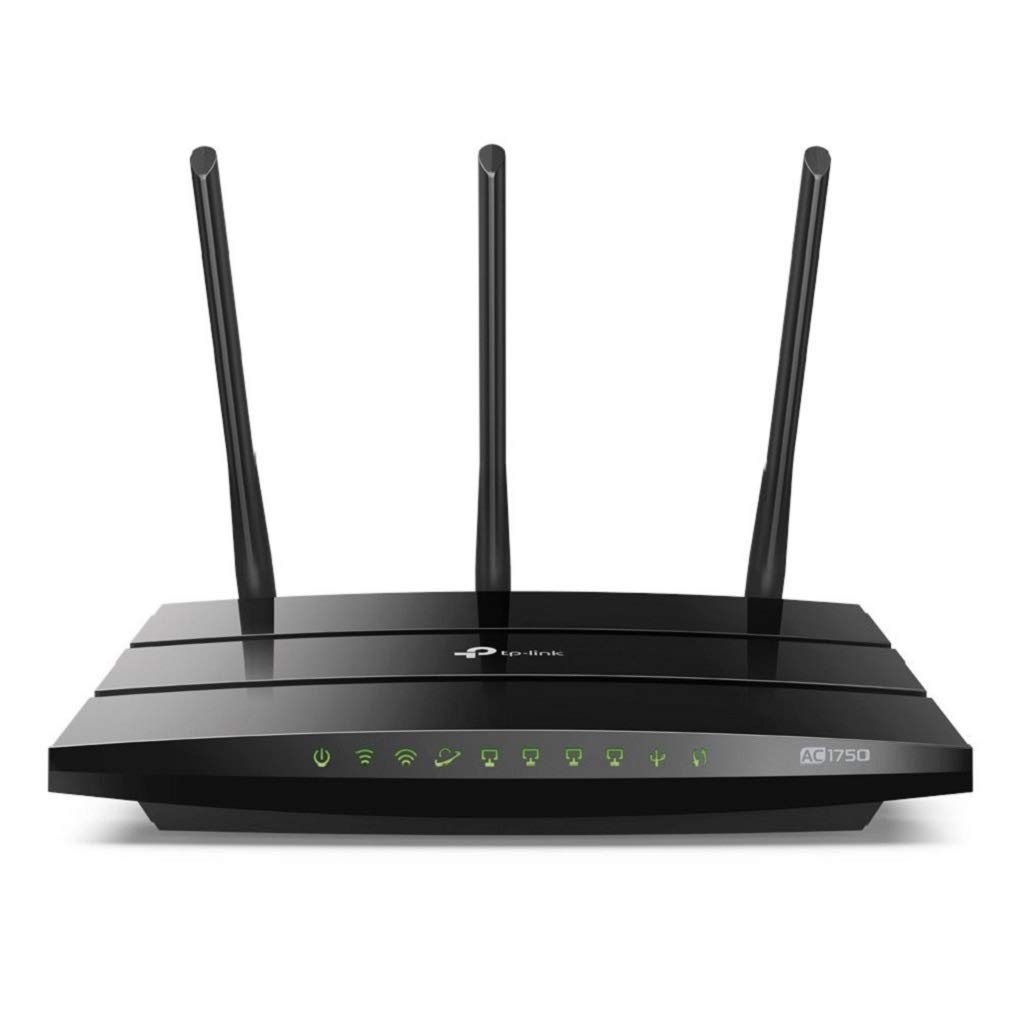 TP-Link's Wi-Fi router guarantees high-speed internet coverage throughout a home. It provides Wi-Fi speed up to 1750 Mbps and features both 5 GHz and 2.4 GHz bands. You are free to choose from both options, whichever may suit your need. It is ideal for 4k streaming, which you can enjoy on multiple devices simultaneously without compromising the clarity. Not only that, this router allows minimal buffering on your wireless connections.
Design-wise, TP-Link AC1750 Smart Wi-Fi Router has six antennas altogether – 3 internal and 3 external – so that it can provide maximum Wi-Fi connectivity throughout your house. You can adjust and reposition the antennas to get stronger coverage. It also offers USB access and can support up to two USB ports for your convenience. This makes media sharing super-easy, enabling you to print and share files, pictures, or videos, etc. that are connected to your home network. The TP-Link Tether mobile app is also a marvel to behold!
Netgear (R7800-100NAS) Nighthawk X4S AC2600 4×4 Dual-Band Smart Wi-Fi Router
This smart router provides Wi-Fi speed up to 173 Mbps and features both 5 GHz and 2.4 GHz bands. It comes with a 1.7 GHz dual-core processor and distributes stable signals via its four amplified antennas. This will make sure that you get a strong connection throughout your house, regardless of where you are. You can get wireless coverage for up to 2500 square feet with this one.
Similar to TP-Link smart router, Netgear R7800-100NAS pairs up with an app called Nighthawk, which allows you to set it up from your phone. You can easily operate this router, pause or resume internet access from the convenience of your phone or any other mobile device. It also ensures faster processing due to its 160 MHz radio by doubling the bandwidth for your devices. Moreover, the USB 3.0 and eSATA ports make it easier to connect external devices without any hassle.
Wrapping Up
Now that you know the most popular 5 GHz Wi-Fi routers available in the market at present, you don't have to look any further for more reassurance. You can choose from any one of these and enjoy fast and reliable networking without any interference on multiple devices. If you have a good router, then it will make sure that the quality of your wireless connectivity is not compromised, which is what you'll want at the end of the day.