Blink once, blink twice and before you even know the winter will be on your doorstep. And winter can be fun and a lot more great things but it can be a big pain if you don't know your way through the layers. Winter wardrobe is after all incomplete without the layers. But you can't really compromise the style either. Here are some great Coolest Winter Outfits for Men that will keep you warm but will make you look cool, as in sexy cool.
As the temperature will keep dropping, the number of layers will keep rising. And there's no way that you can let the fashion hide behind the layers. Let's spruce up your winter wardrobe and add more flair to your winter looks with a touch of accessories, some great tips, and dazzling outfits.
Coolest Winter Outfits For Men
Take First Steps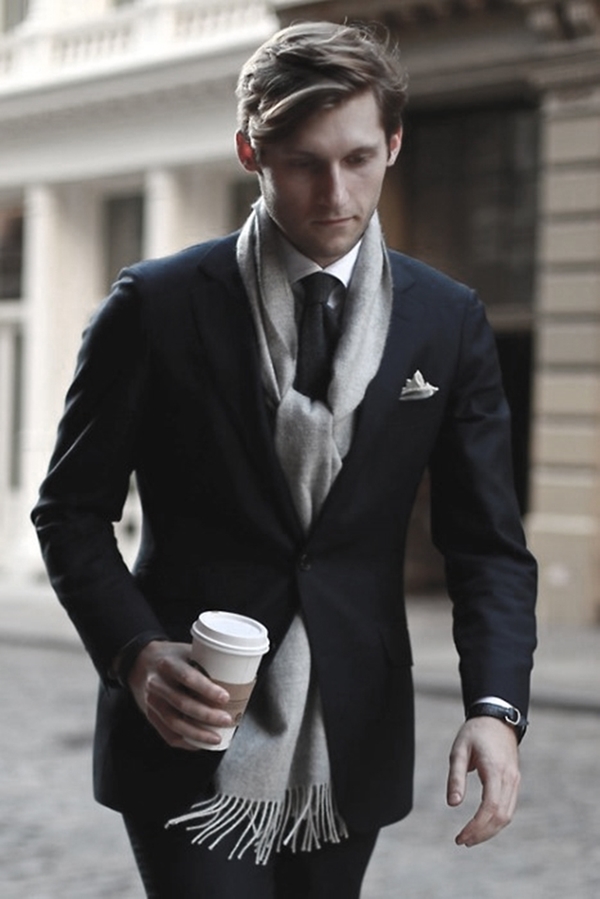 Before we move on to those new winter looks for you, let's first take a glance at what your first few steps should be. Your first few steps to stock up on your winter wardrobe! Apart from a beanie, it would be great to try those woolen caps, especially the cashmere ones. Because they are super comfy and so not itchy. If you want to save a long trip of shopping, then invest in some of those 4-in-1 coats. They are amazing! Maybe it's time to switch to a new leather jacket and if you're a fan of plaid patterns then grab some flannels while you're at it.
Layer It Up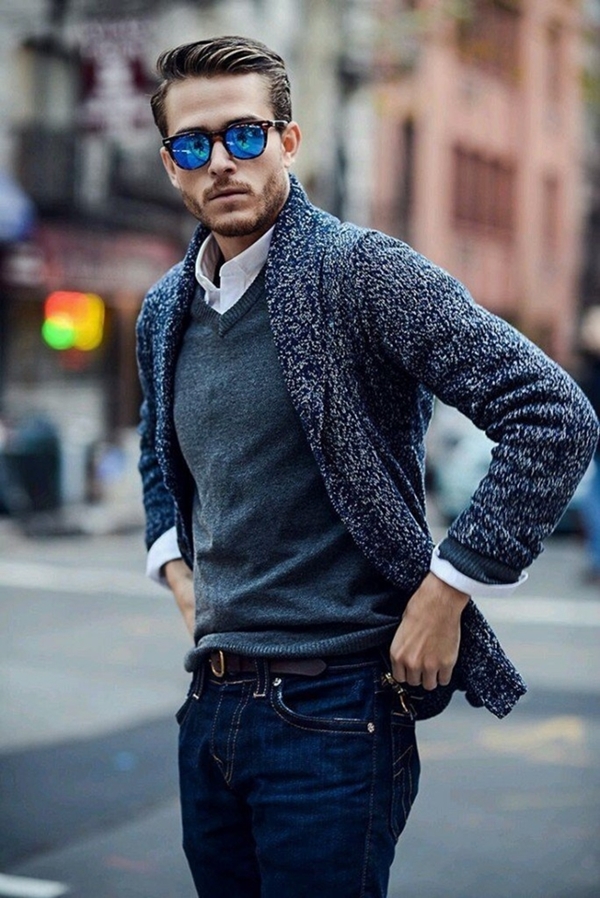 You have two choices. You can either have a lot of fun while playing with layers or you could simply mess it up all in frustration. My advice is to do it with fun. And once you get a gist of it, you can start giving advice to your fellows on layers. Start with simple jeans and shirt then put on a nice V-neck sweater. Add layer and flair to the look by putting on a cardigan on top. Make sure the hues of the layers belong to the same colour, you know just for a better look. See, it wasn't that difficult, right?
Try Long Coats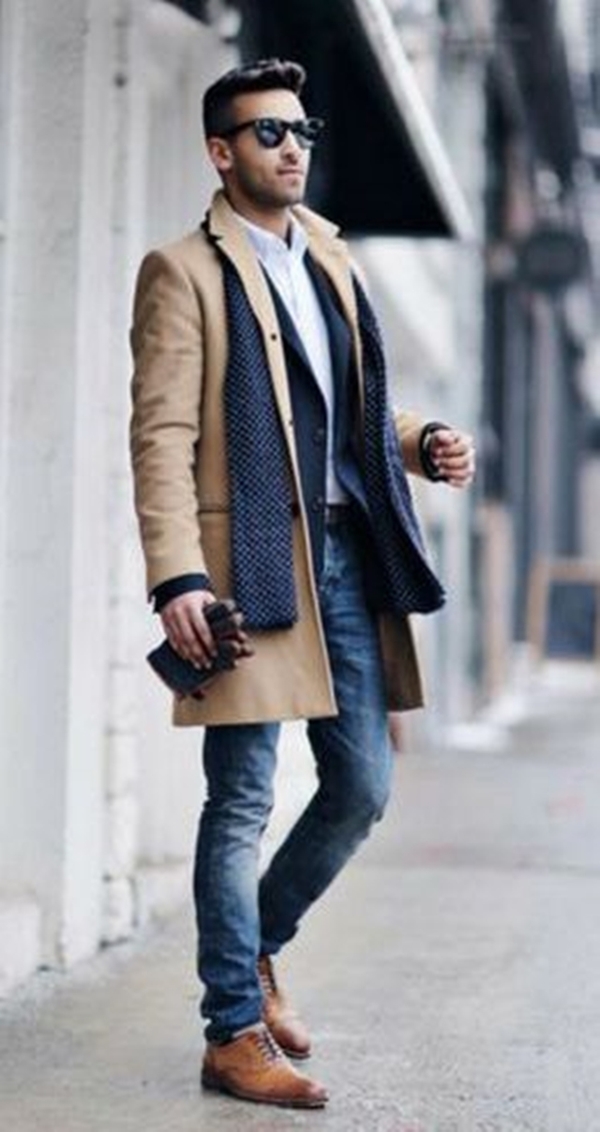 While choosing work outfits can be a bit intimidating, choosing winter outfits for a total businessman look can be something really intense but only if you make it so. Or wear your suit and add a long coat on top and you will definitely look like you mean business. A touch of scarf would also be a great idea.
It's Time For Turtlenecks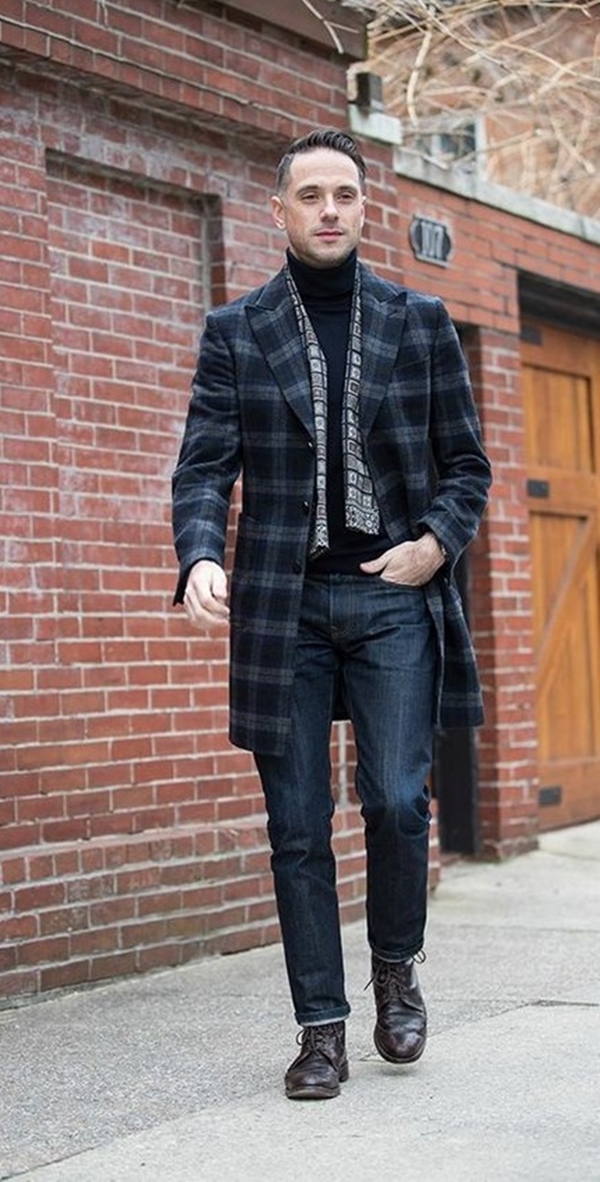 Turtlenecks are simply amazing. Not just they look sexy but they bring the focus directly on your face, especially to your jaw. Got a strong and sexy jawline? Flaunt it with a turtleneck sweater. Don up a cool jacket and finish the look with a beanie or some classy sunglasses.
A Layer Of Denim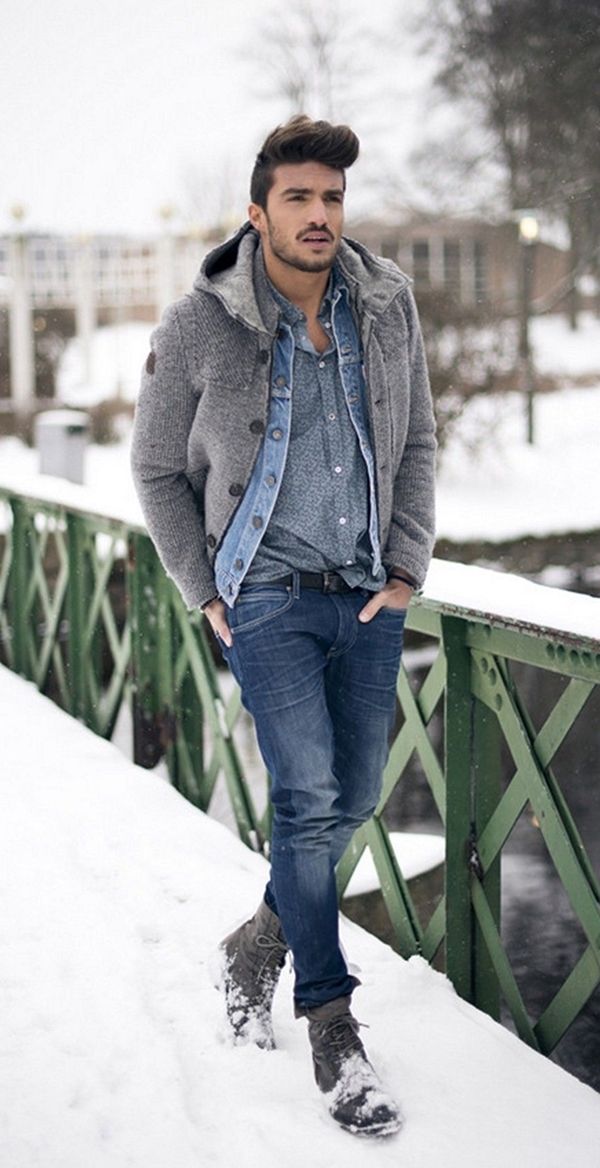 Denim is for all the seasons and everybody loves it. So no way are we gonna forget it in the winters. There are always a lot of options when it comes to layering. You can either put on a shirt and layer it up with a denim jacket and then a cardigan on top. Or, you can go for denim layers. It is nothing but denim jacket on top of a denim jacket. When you're doing that, make sure the denim jackets are of different shades, preferably a lighter shade inside the darker one. That way if you put on a black coat or jacket, the end result will come out perfect.
Blazers Are The Way To Go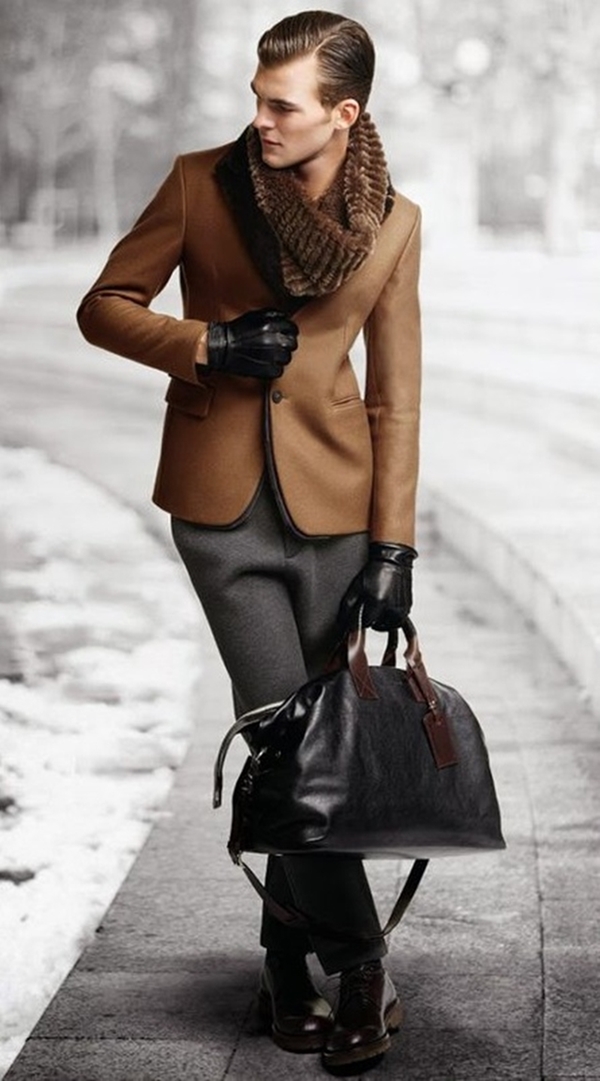 Layers can be a bit too much sometimes. So, if the temperature allows you can always keep them minimal to a sexy blazer jacket. Or you can try the pair of a sweater inside the blazer. The tweed coats can be a great replacement for cooler temperatures. The tweed jackets complement almost every type of trousers from jeans to khakis to even corduroy pants. Pair a blazer with a button down or t-shirt, the end look will only be sexy.
Black And Brown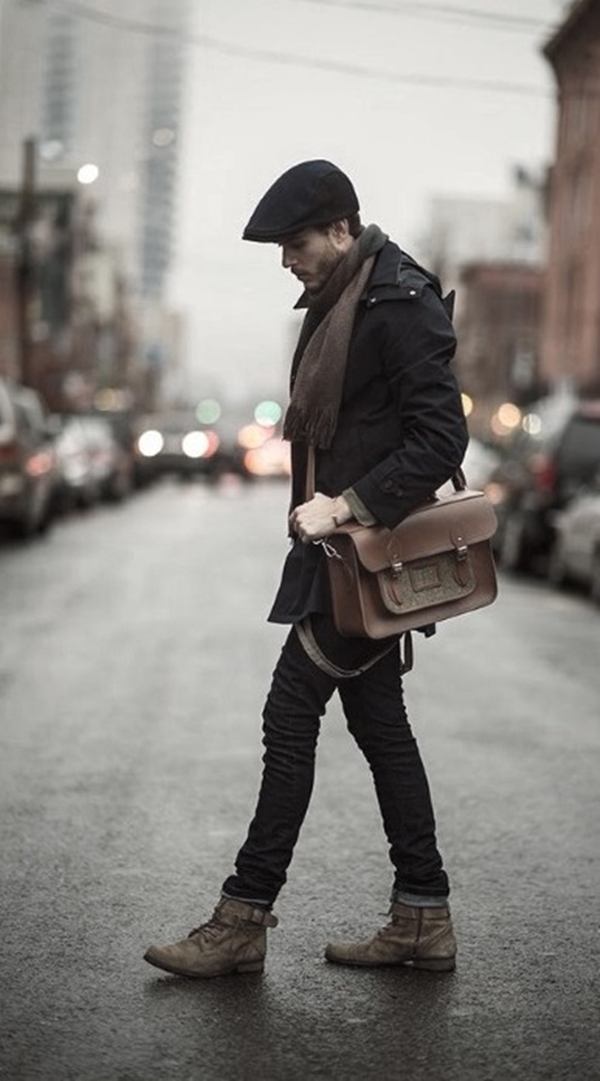 Monochrome can be very much tempting and black looks sexy. And trying an all-black outfit can never go wrong. So go for a black tee paired with black jeans. Put on a black jacket and a matching baker hat. Now, add a few touches of brown with a brown scarf and shoes.
Leather And Vest Jackets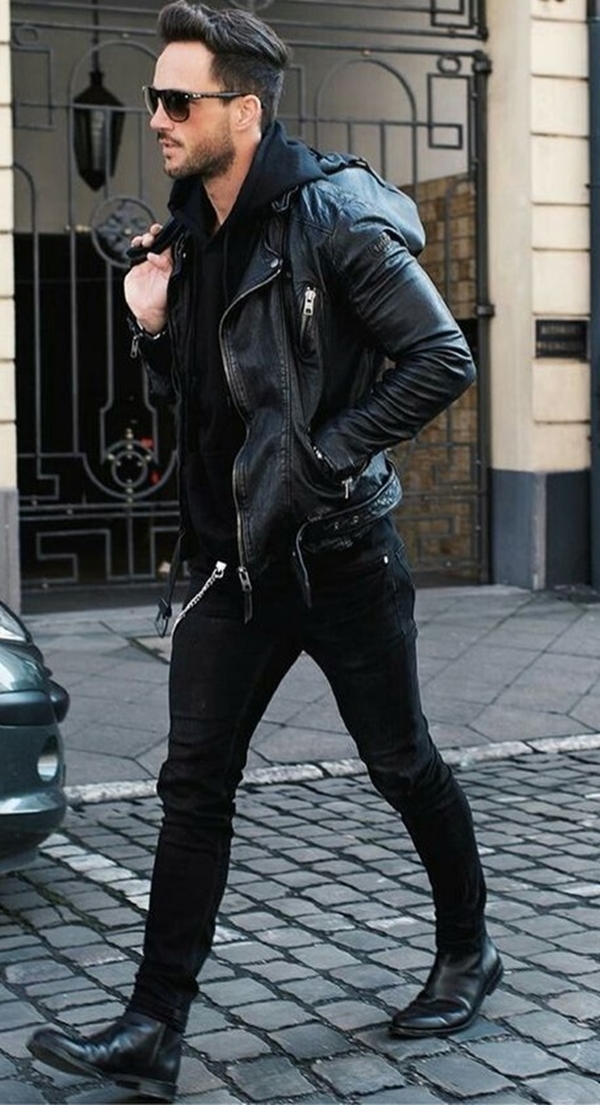 For a bad boy look, a leather jacket is a perfect thing to choose. Add a graphic tee with a pair of distressed jeans and rider boots. Put on the leather gloves and you got it perfectly. Vest jackets are another great way to put on some layers. A long-sleeved t-shirt or a flannel shirt would look great with one.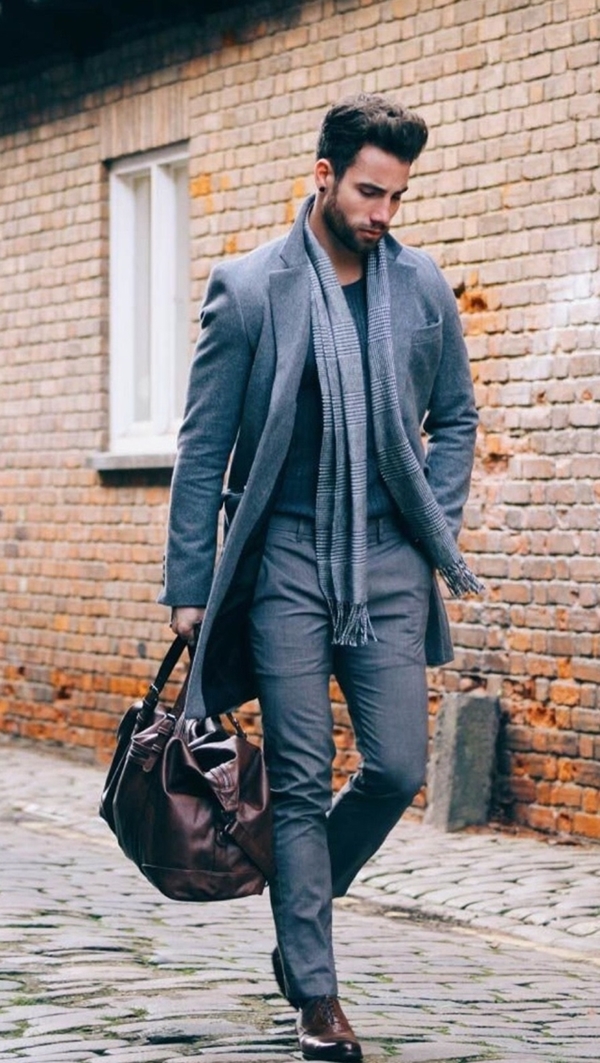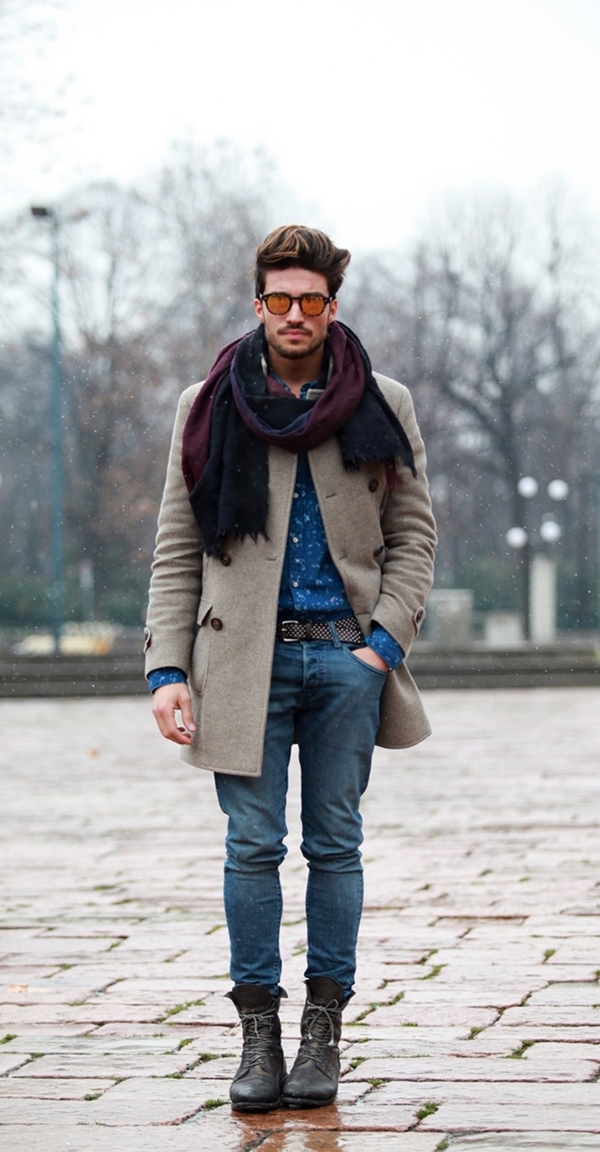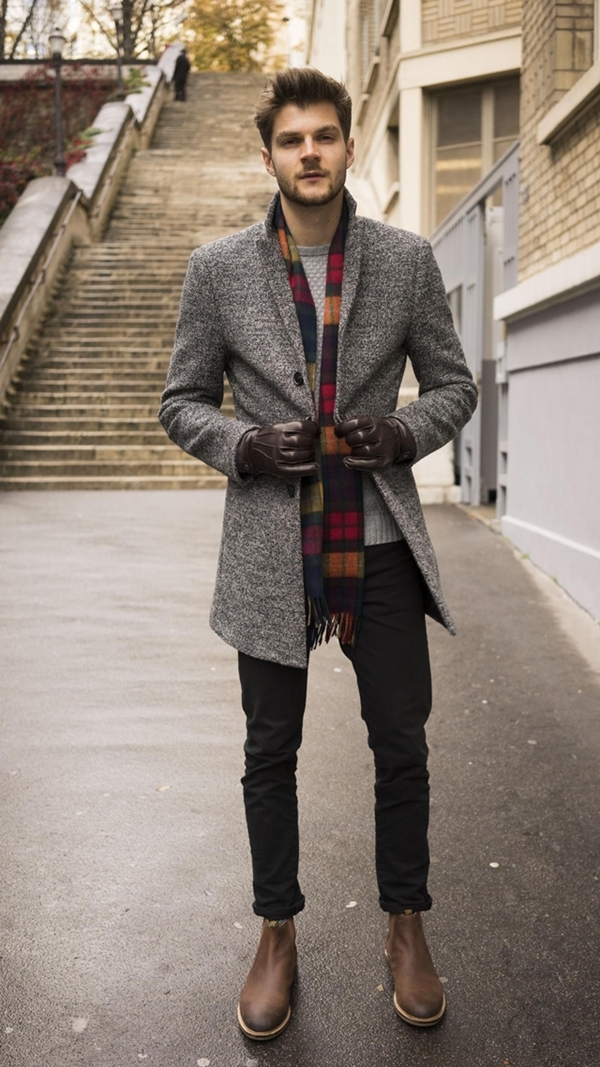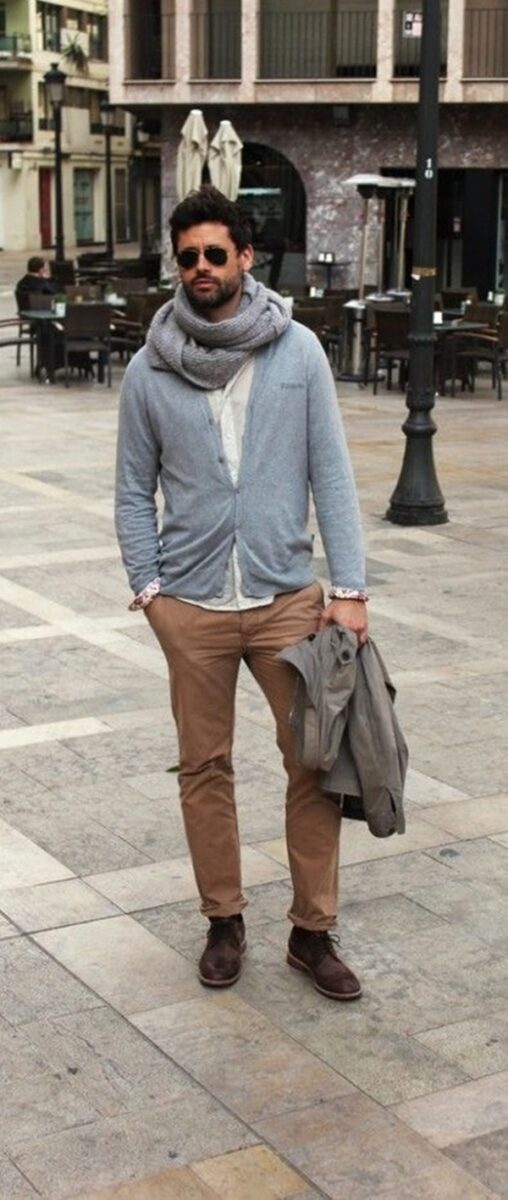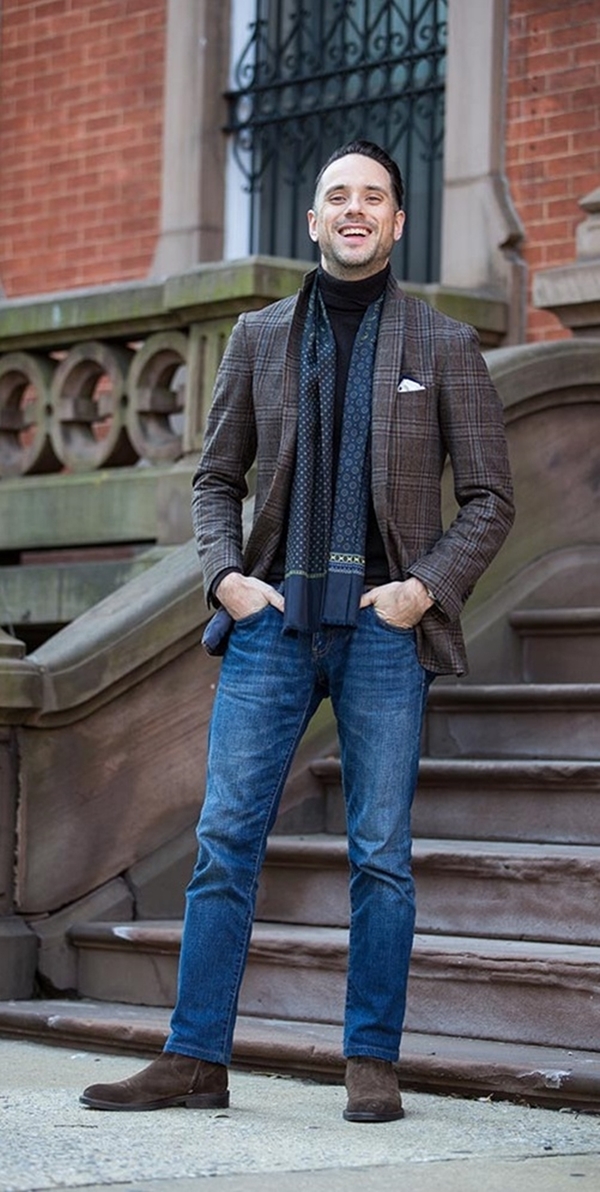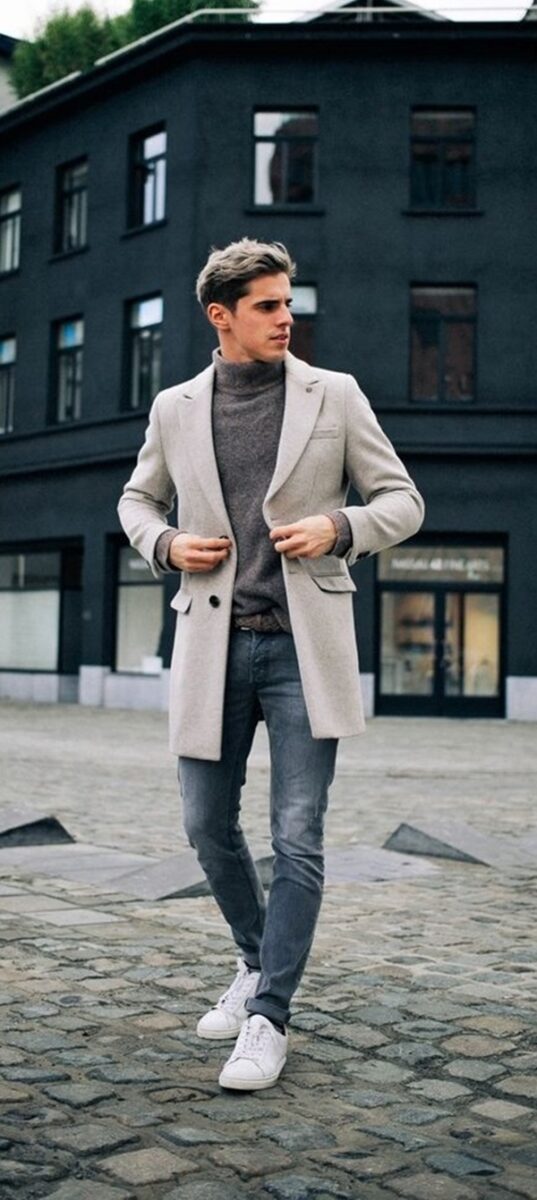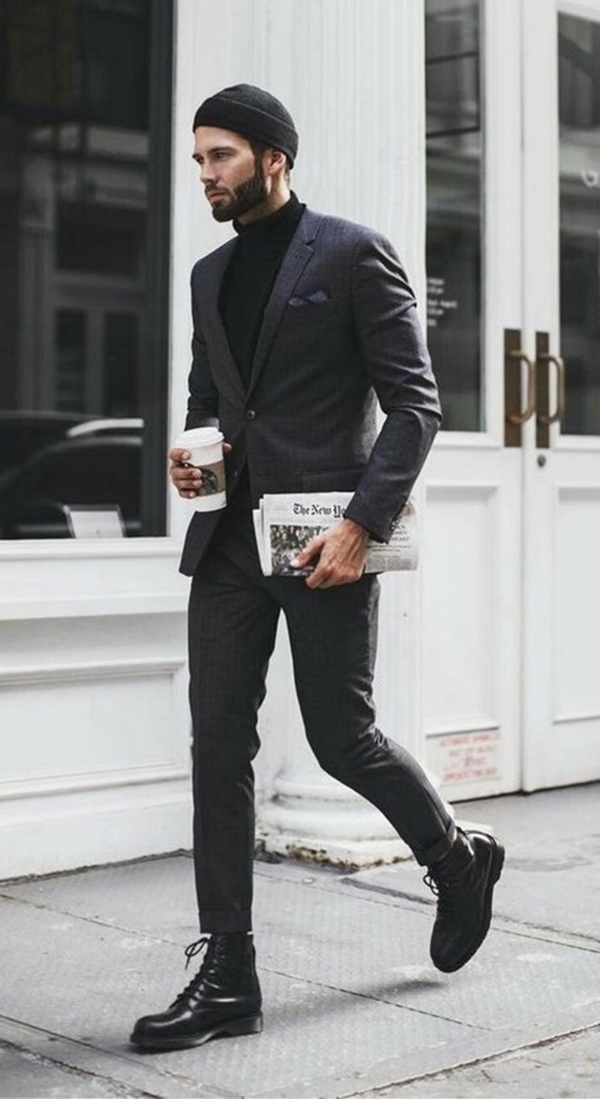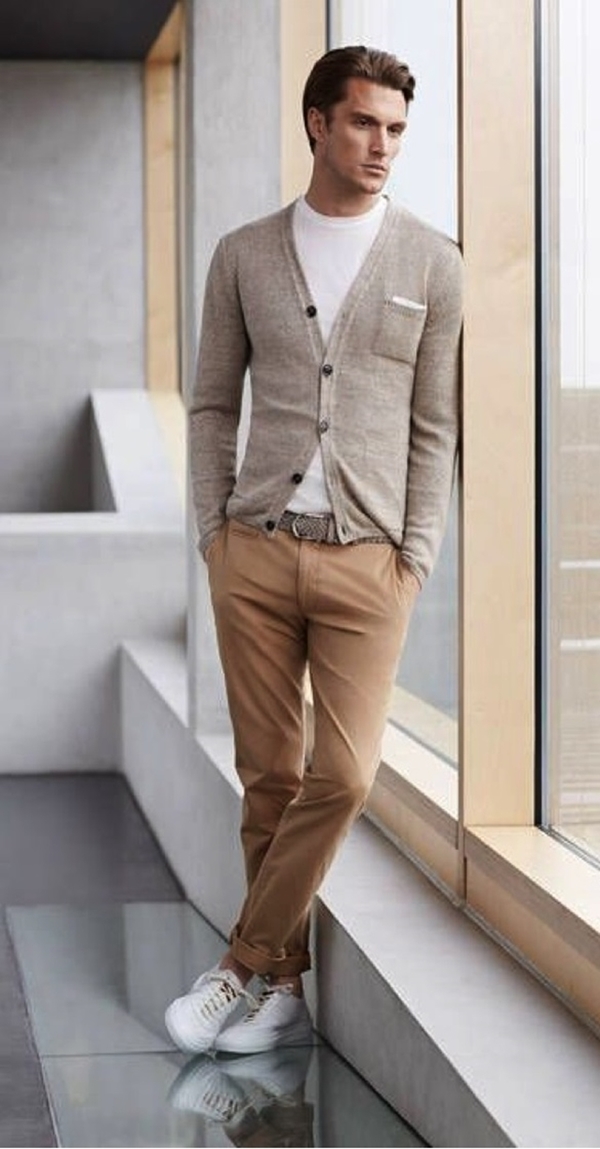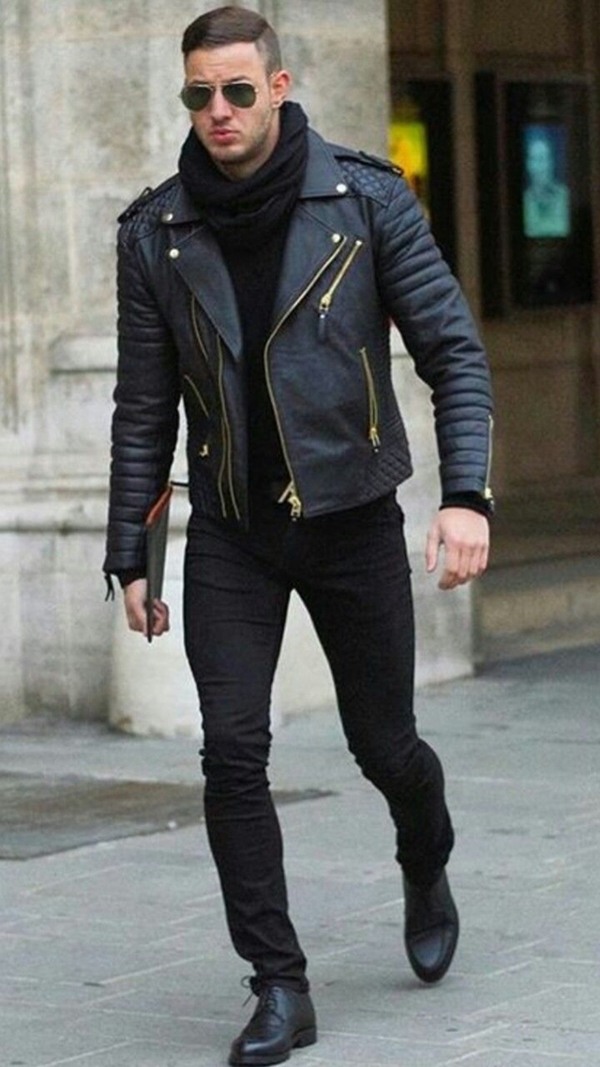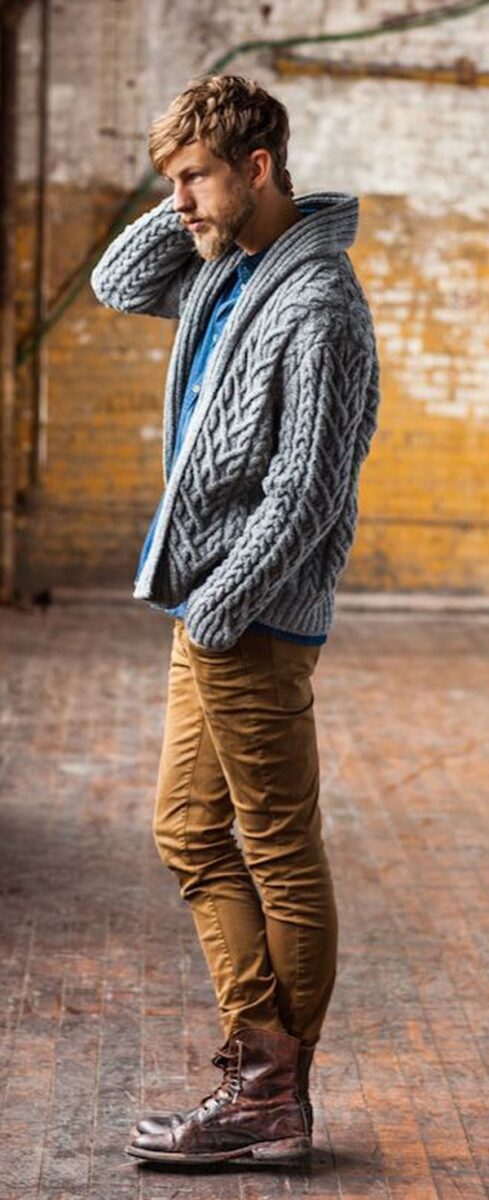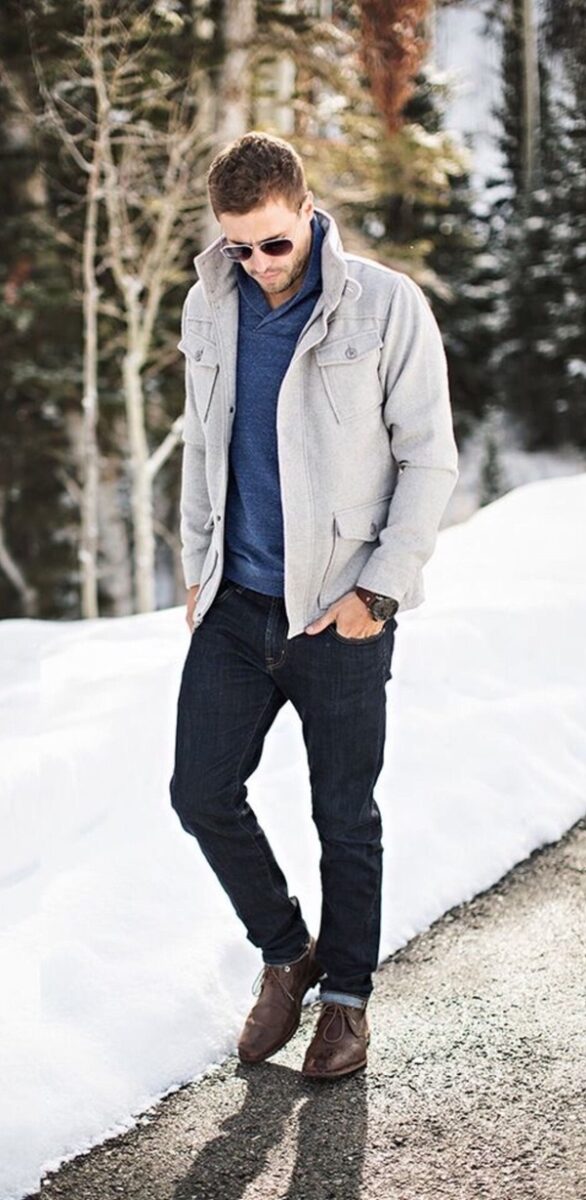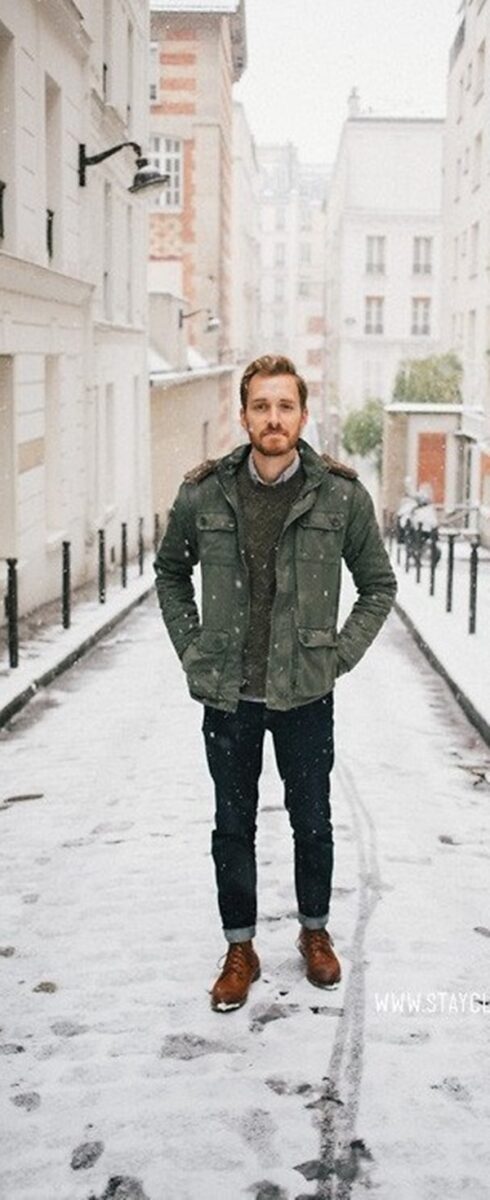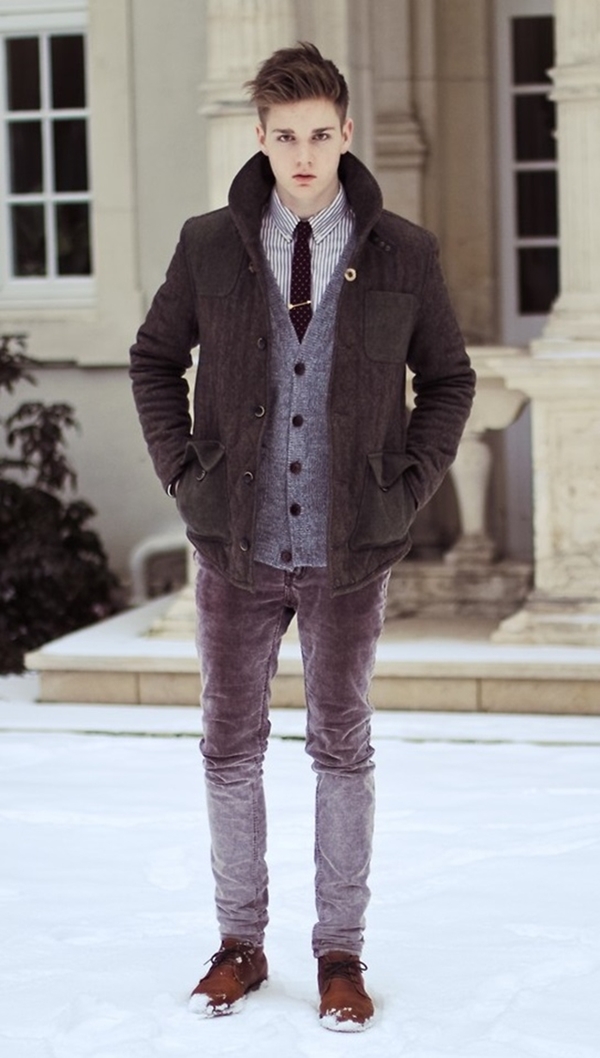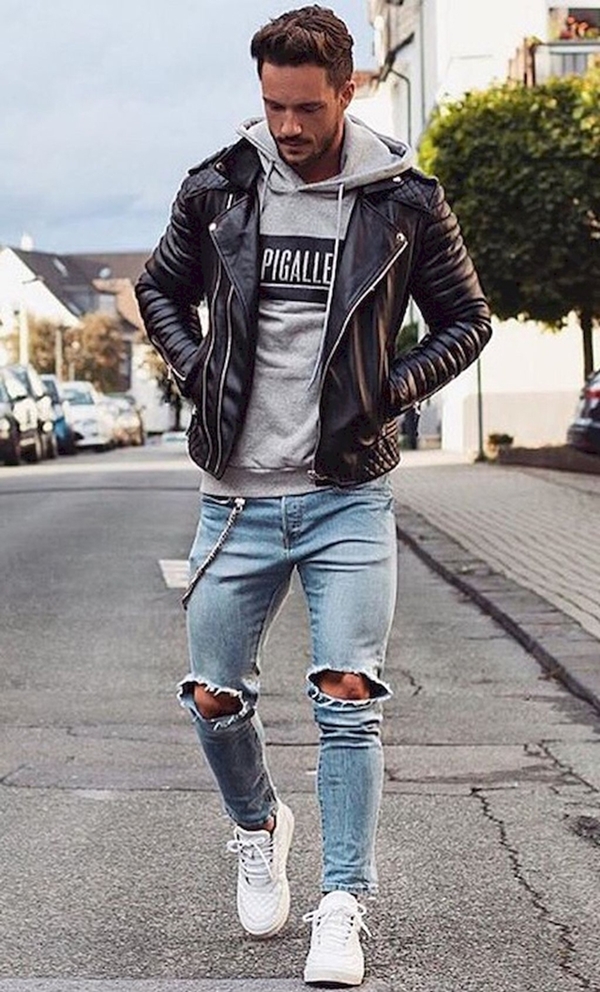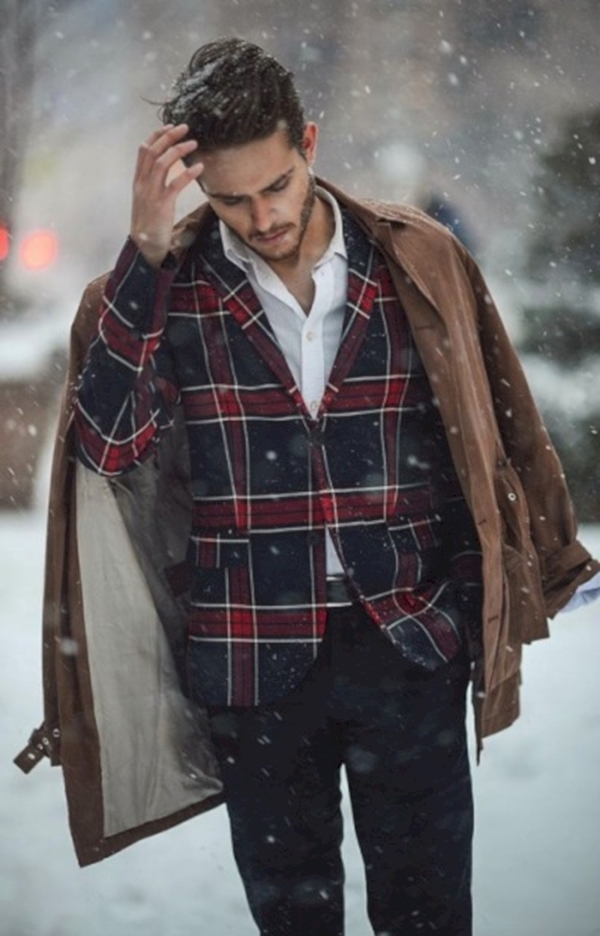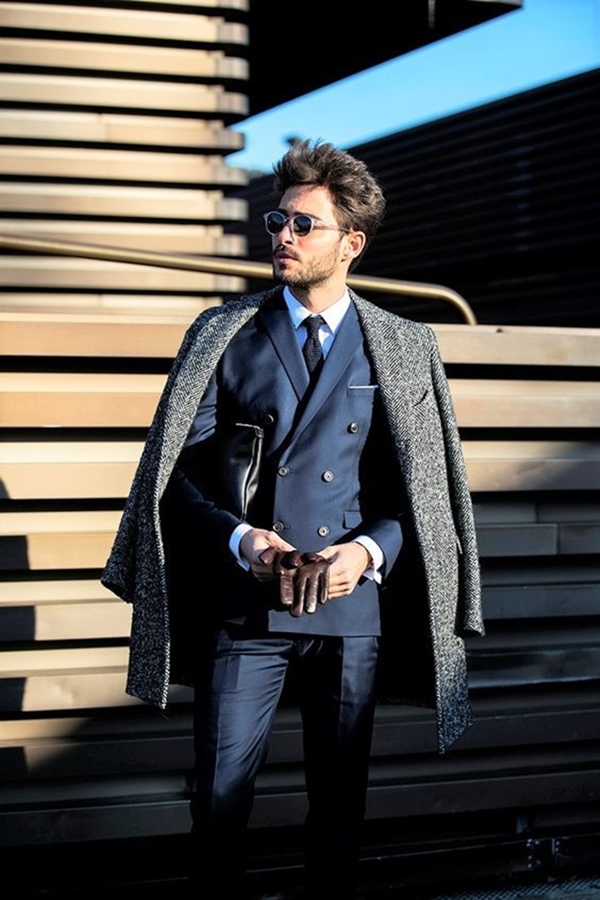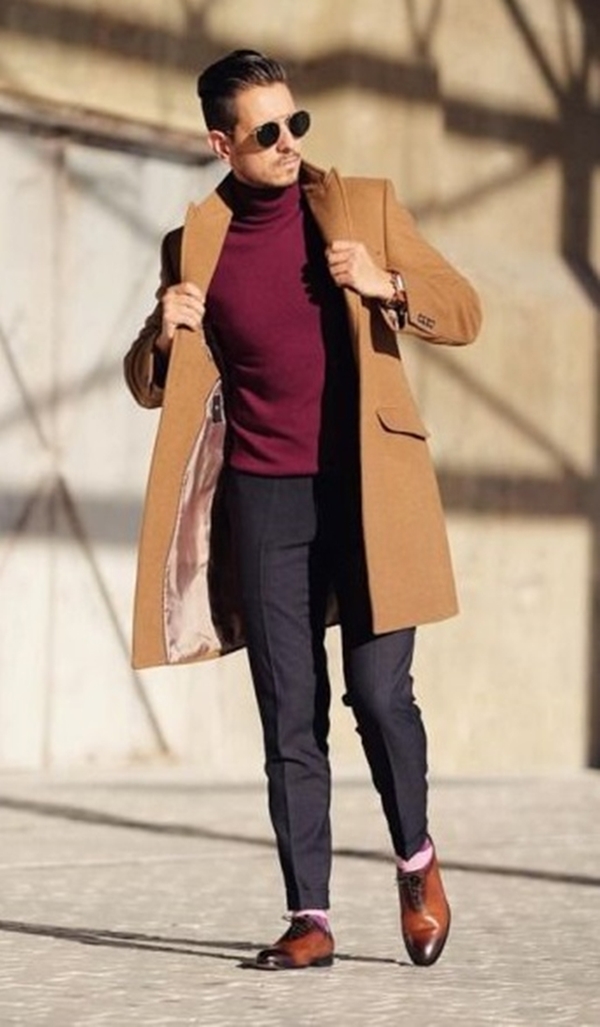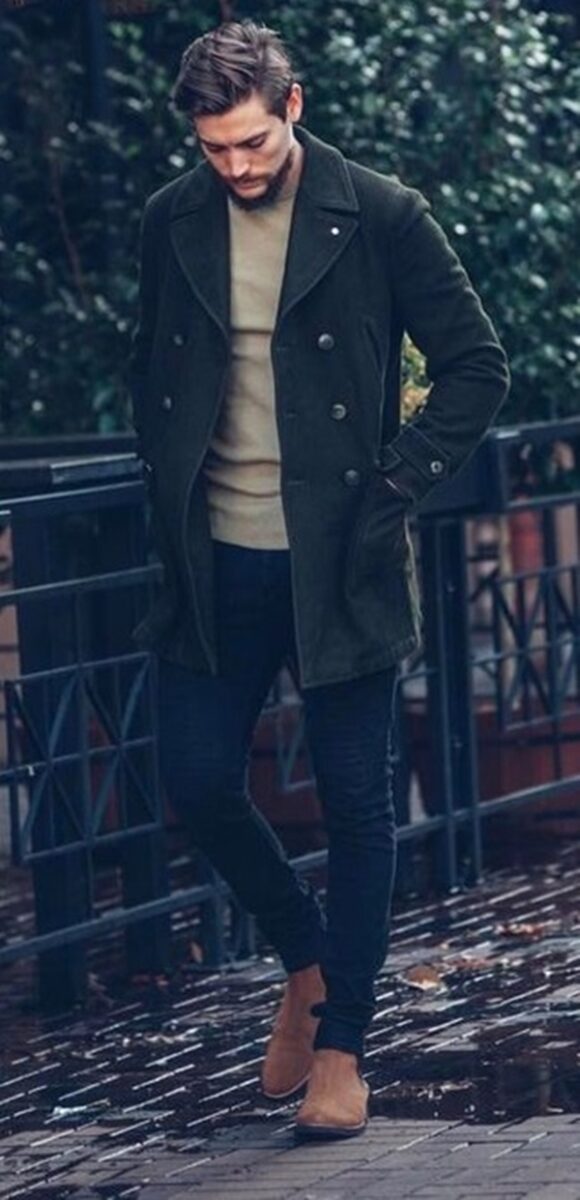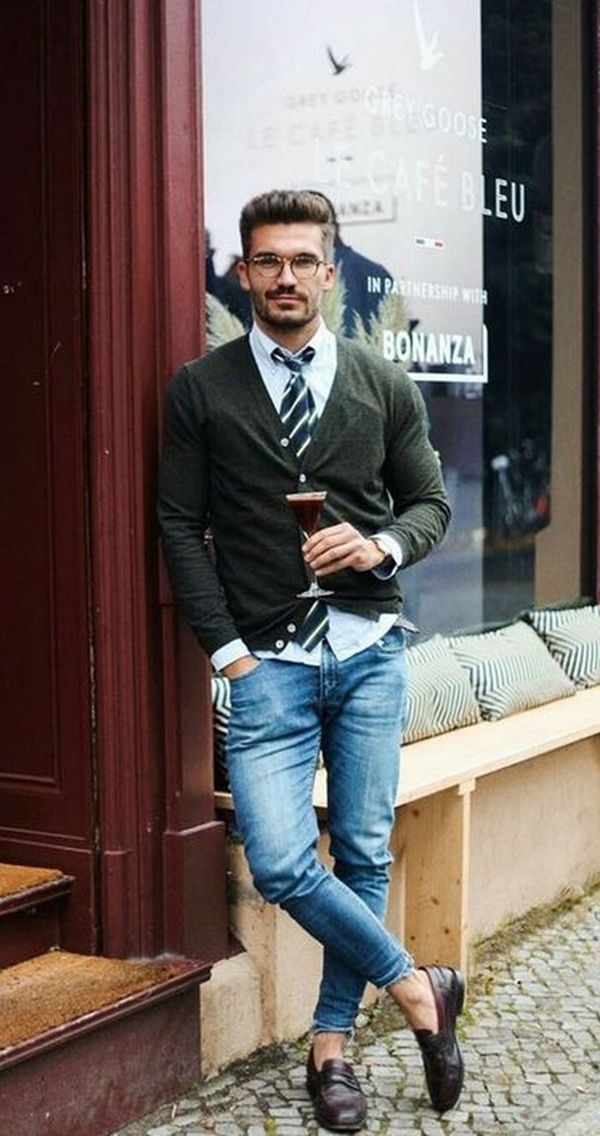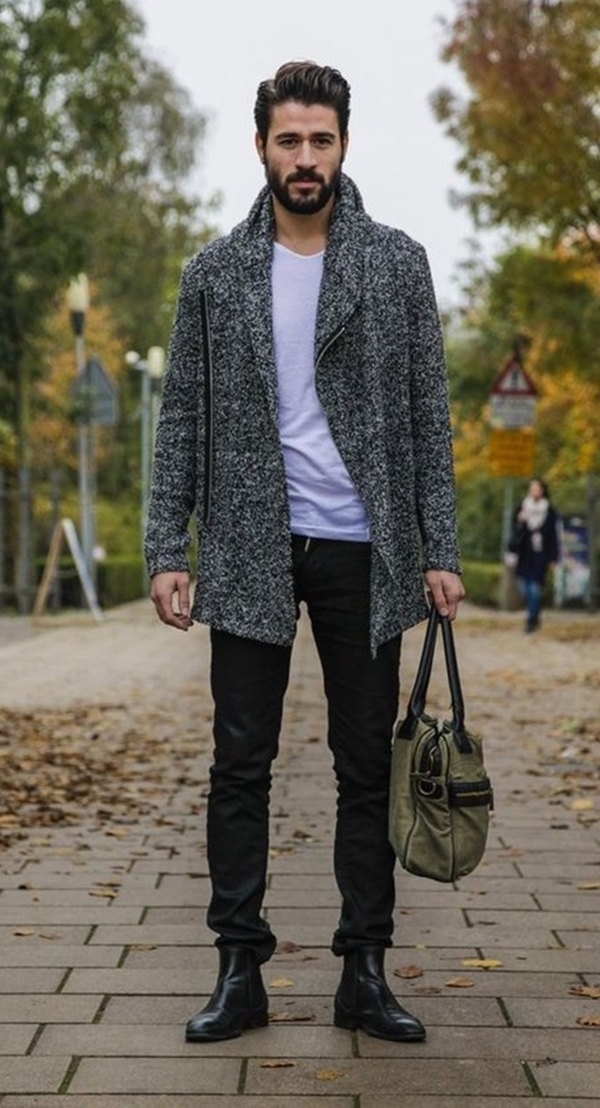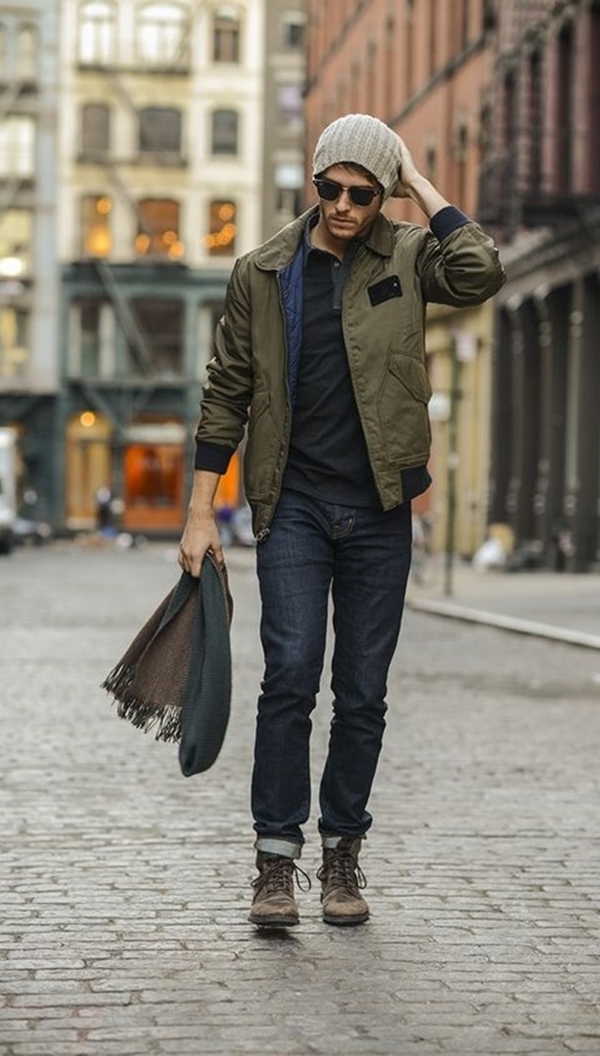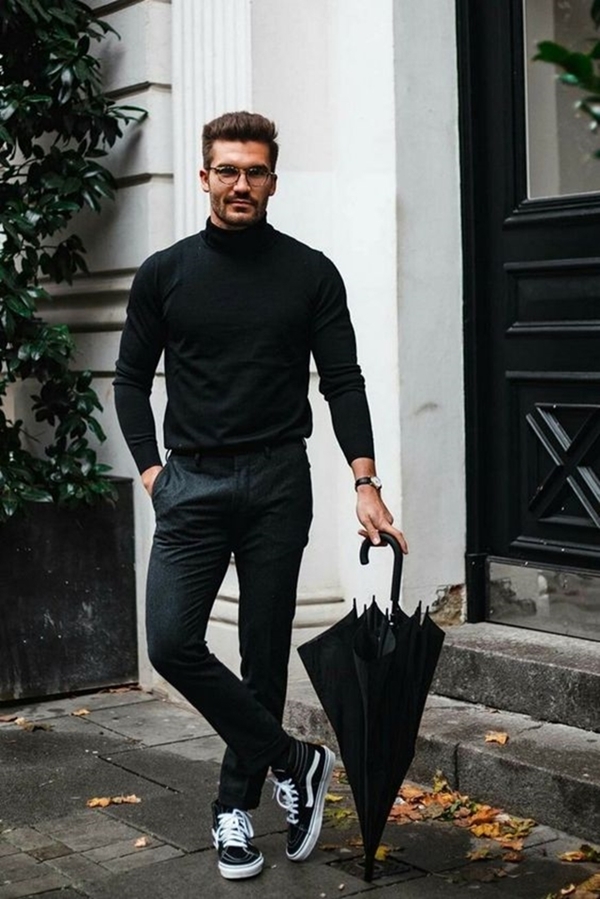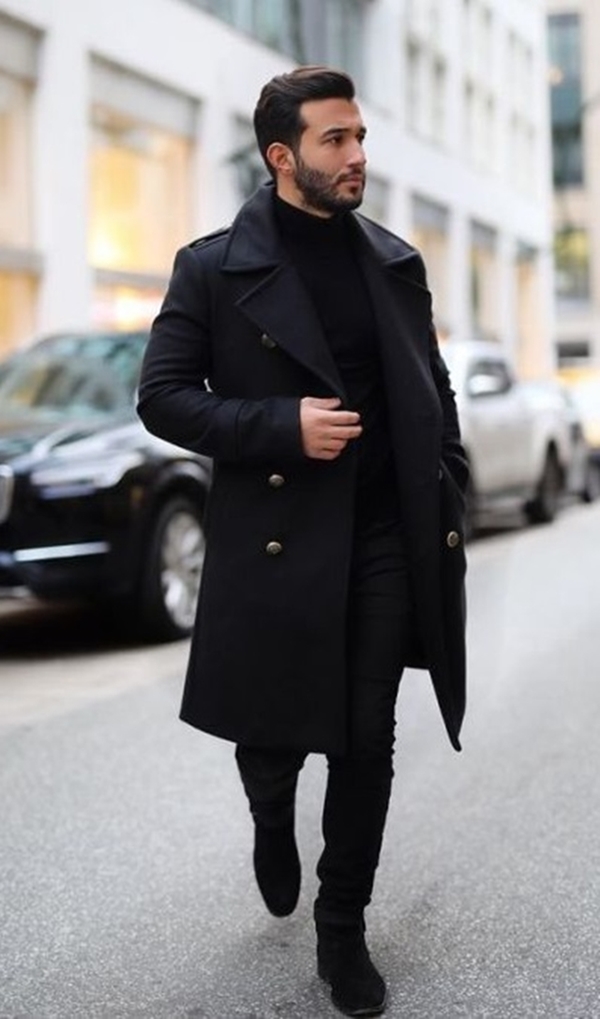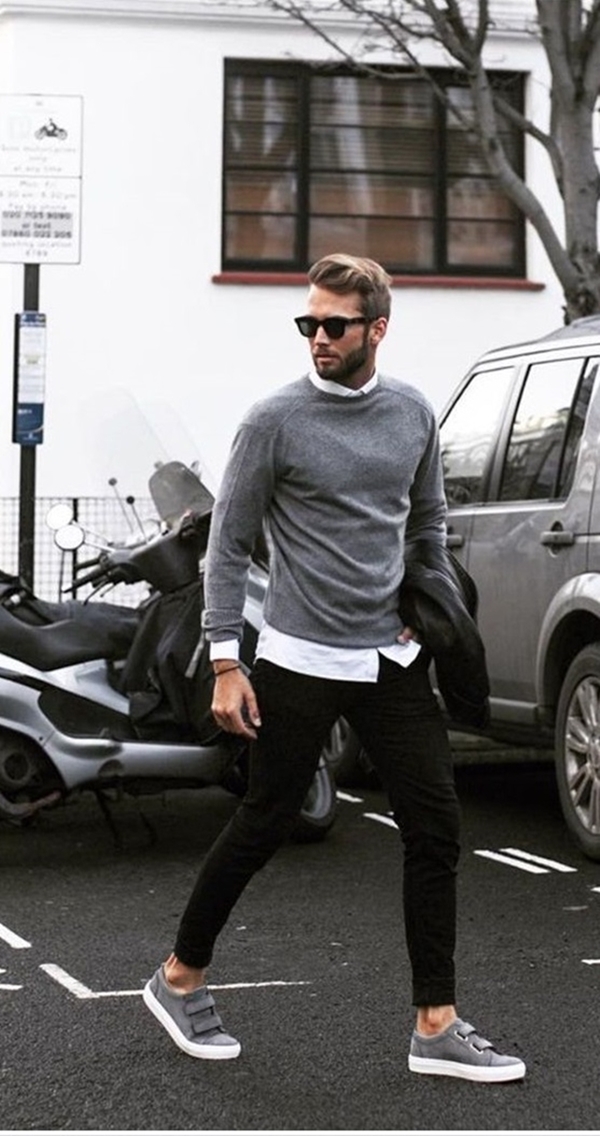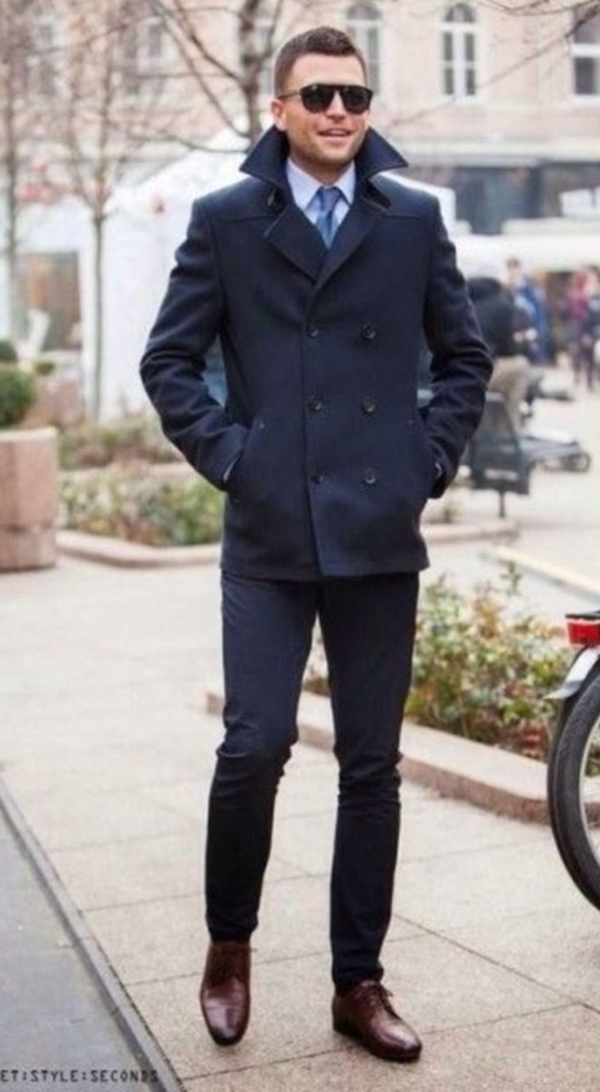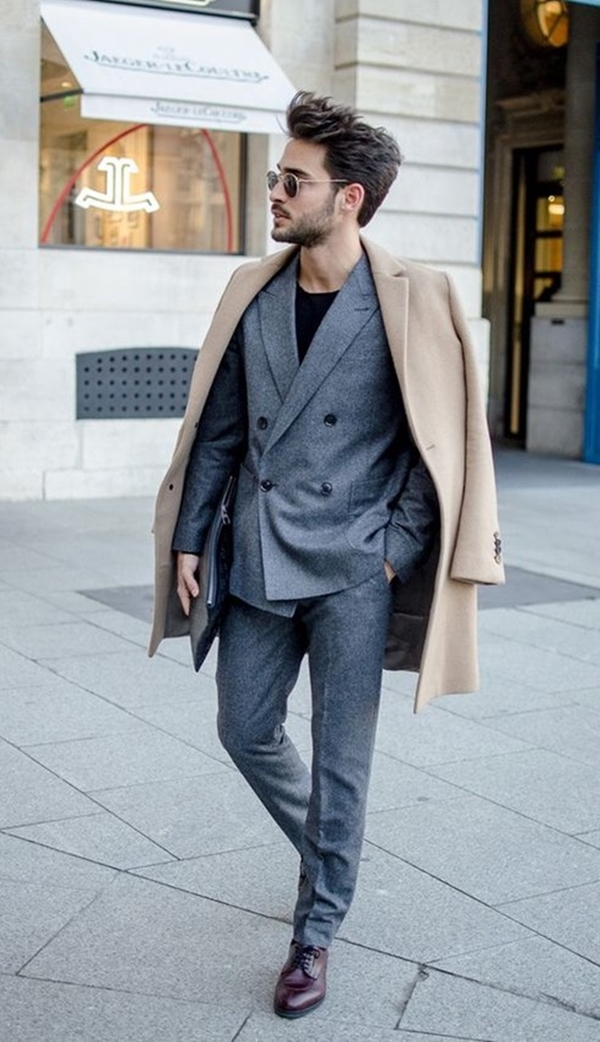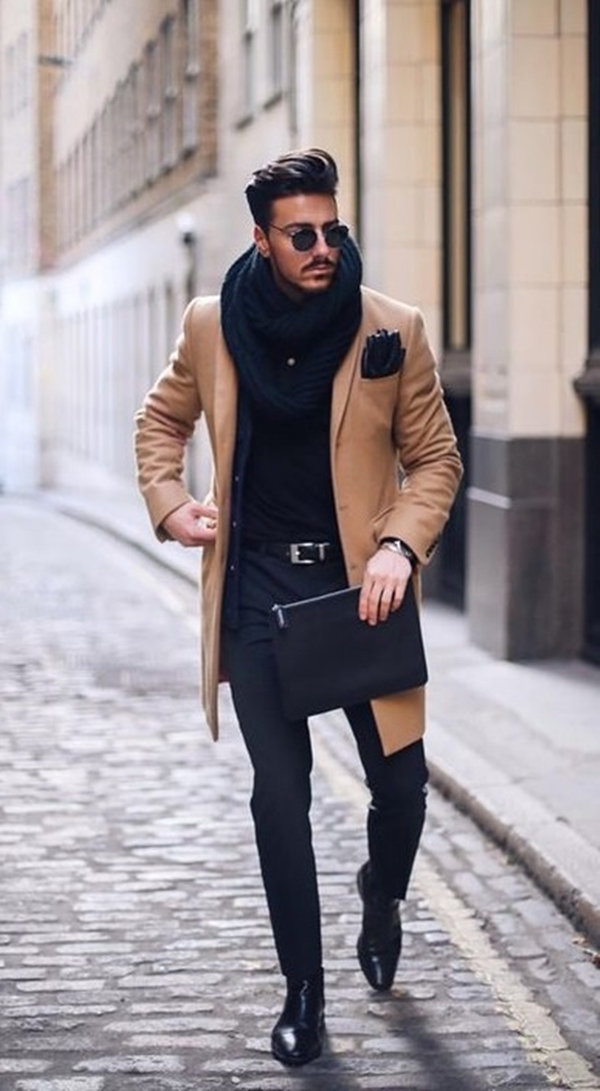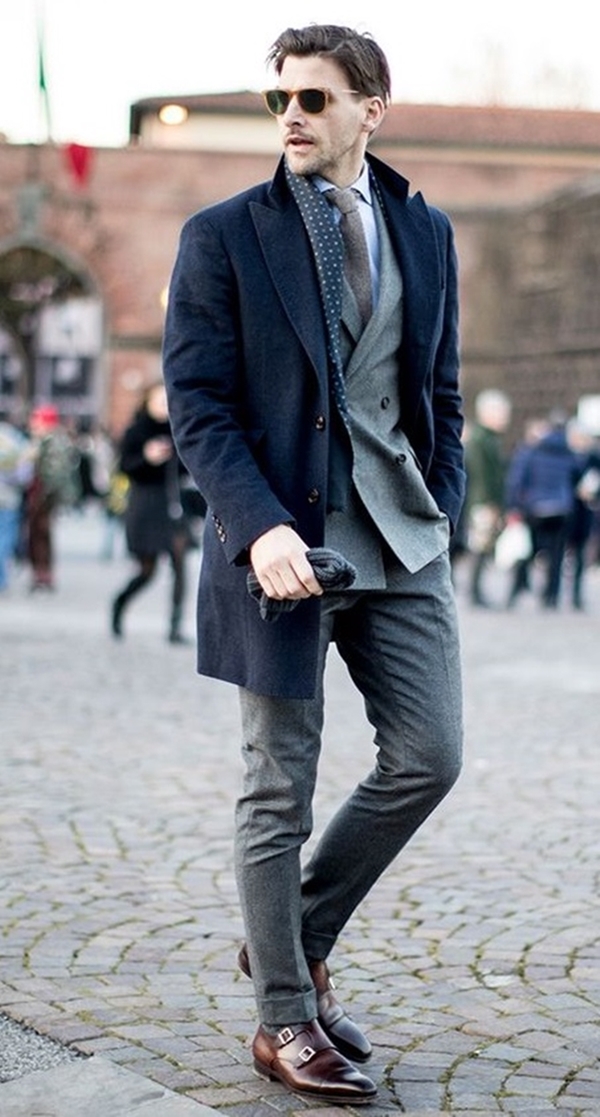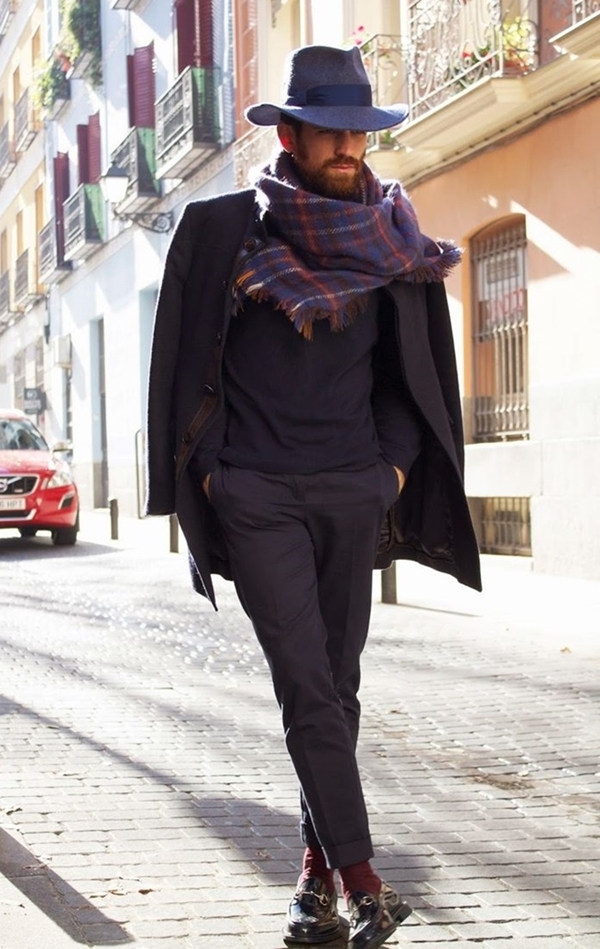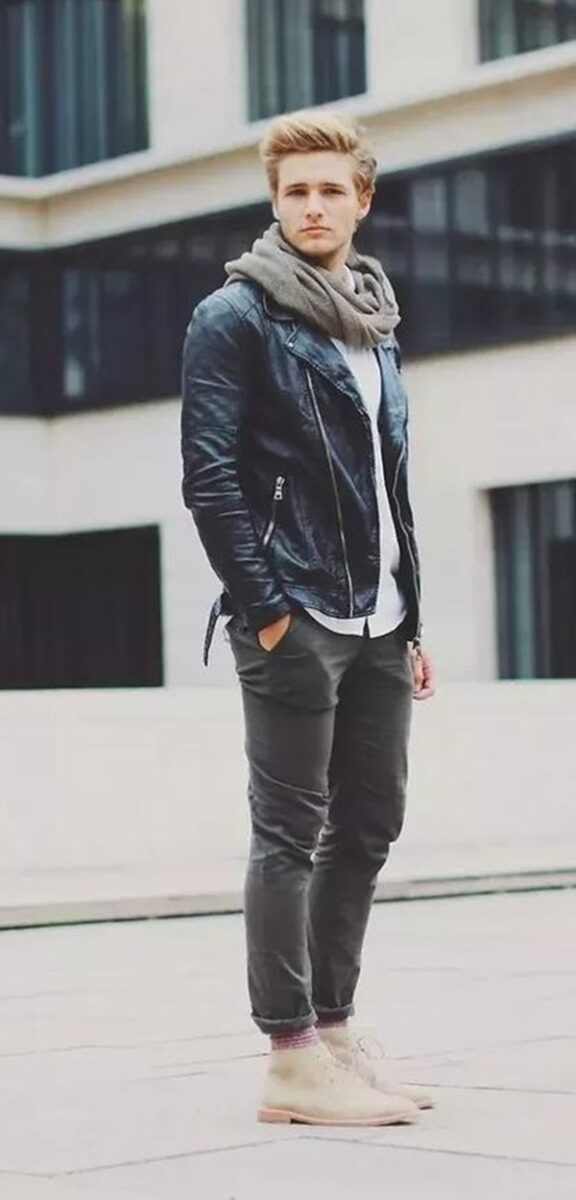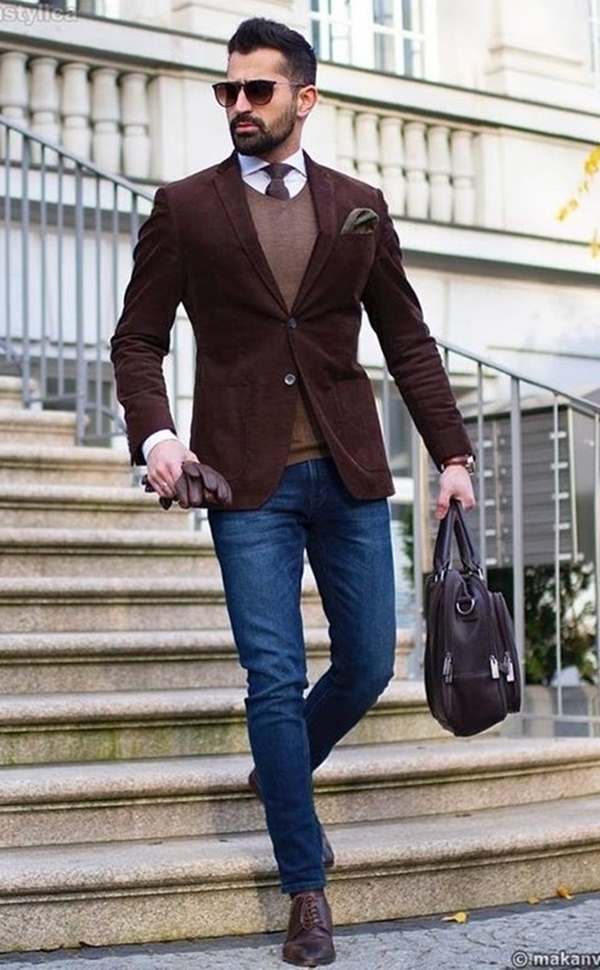 So, make sure you update your winter wardrobe before the chilly breeze hits you.