Earlier there used to be two types of hairstyles for men – short or long hairstyles. Later, came the variations such as buzz cut, undercut, long wavy hair or curly hair. And then came the unique hairstyle of them all. The Man Bun! And guess what. Men, these days, are rocking the buns even better than women. Here are some of the Bun Hairstyles for Men Which Suits any Outfit.
Whether it's a wedding, a formal event or simply a casual day out, the man bun hairstyles are being embraced by men regardless of the occasion. Although the man bun hairstyle is quite ancient and men used this style for centuries it wasn't that much famous in this age. But in the past few years, the man buns are becoming more popular with each passing day.
Bun Hairstyles For Men Which Suits Any Outfit
What Do You Need To Make A Man Bun?
The answer is simple. Long hair! Duh! If you want to make a bun start growing those unruly locks of yours. Men with long hair have this already under control. The other thing you need is just a hair tie or a rubber band. That's all. Wait, I forgot about patience! Guys, it will take time for your hair to grow but you'll get there. Now back to bun, you don't need lots of pins like women do (lucky you!) and neither do you need any products of hair as a necessity. But the hair products such as wax or styling cream will definitely add some good graces in this style. So if you want to use them, well then nobody can stop you.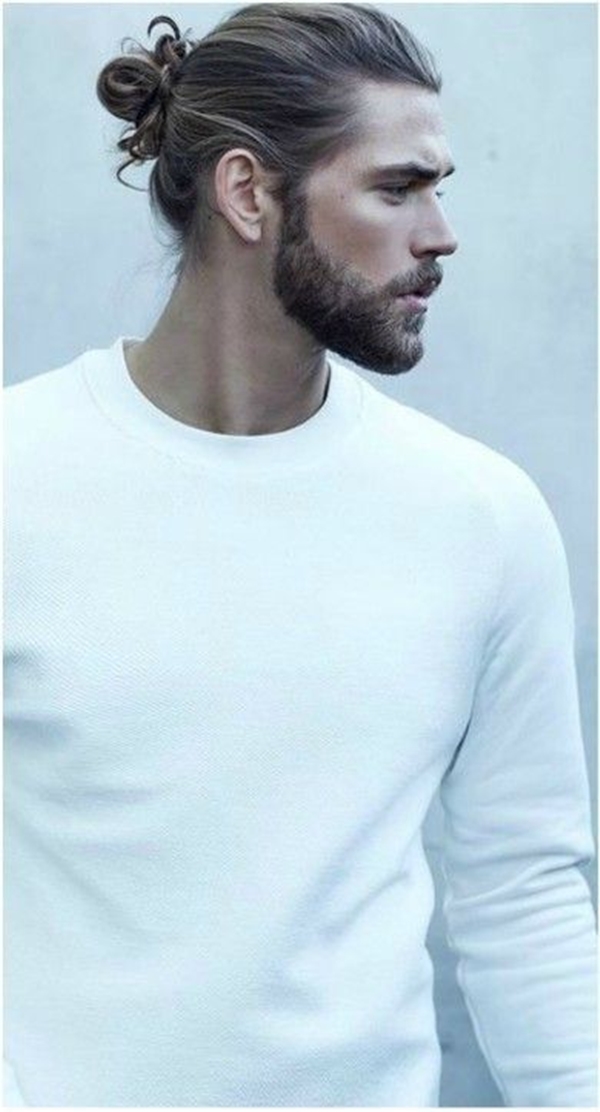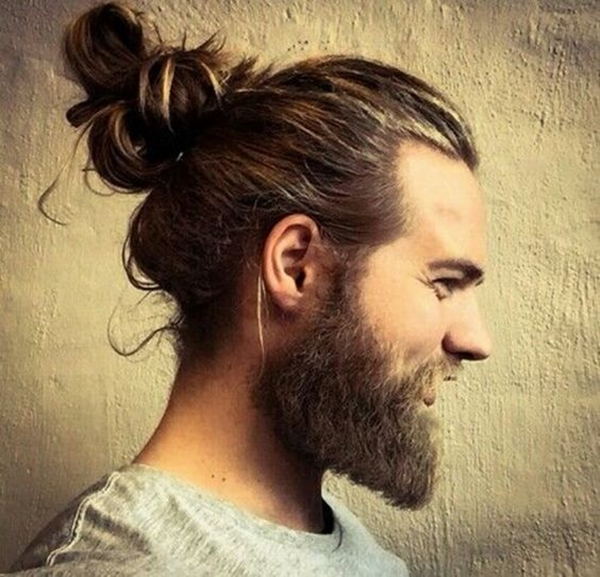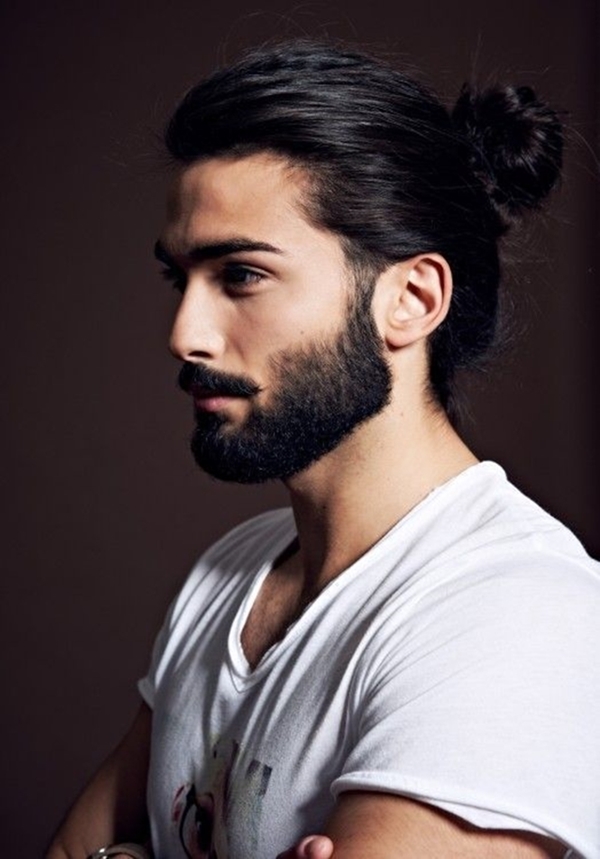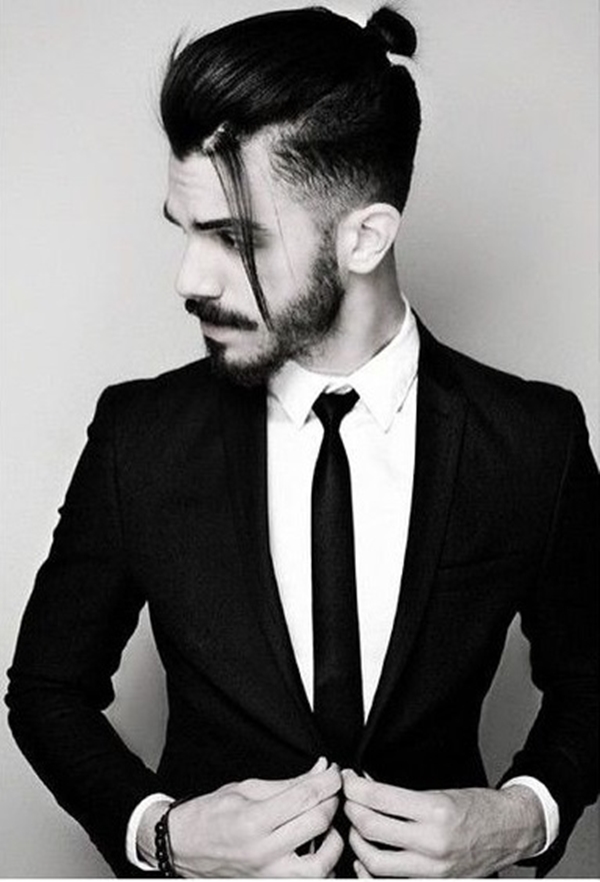 How To Make A Man Bun?
No hours and hours of styling session for you. Man-bun is the easiest hairstyle that you can make within few seconds. You just grab your hair and pull all of it in the back. After you have scooped all of your hair at the back of your head on the vertex, you then need to tie the hair like you are making a ponytail but when the second time you are passing the hair tie, you just pass until halfway through the distance of the scooped hair. Any stray hair or the hair that is left out or any loose strands can then be wrapped around the bun and that's it.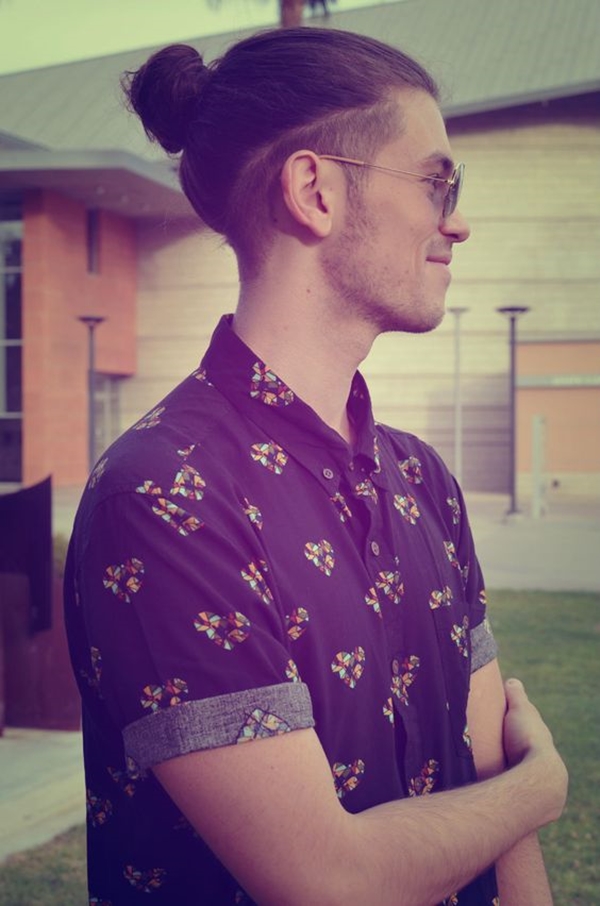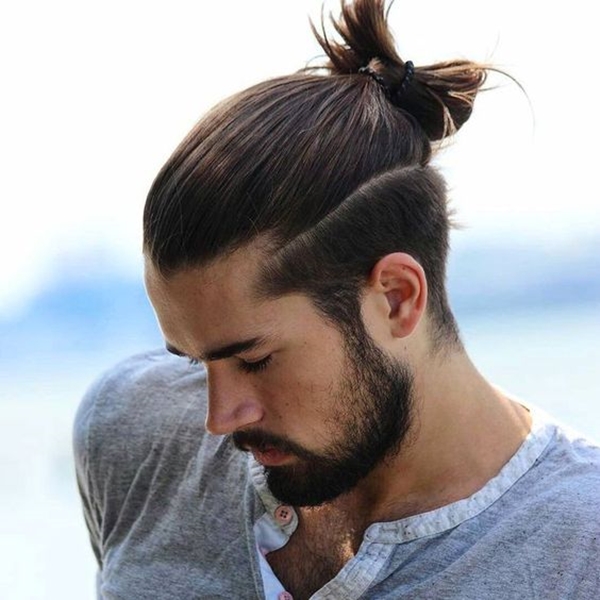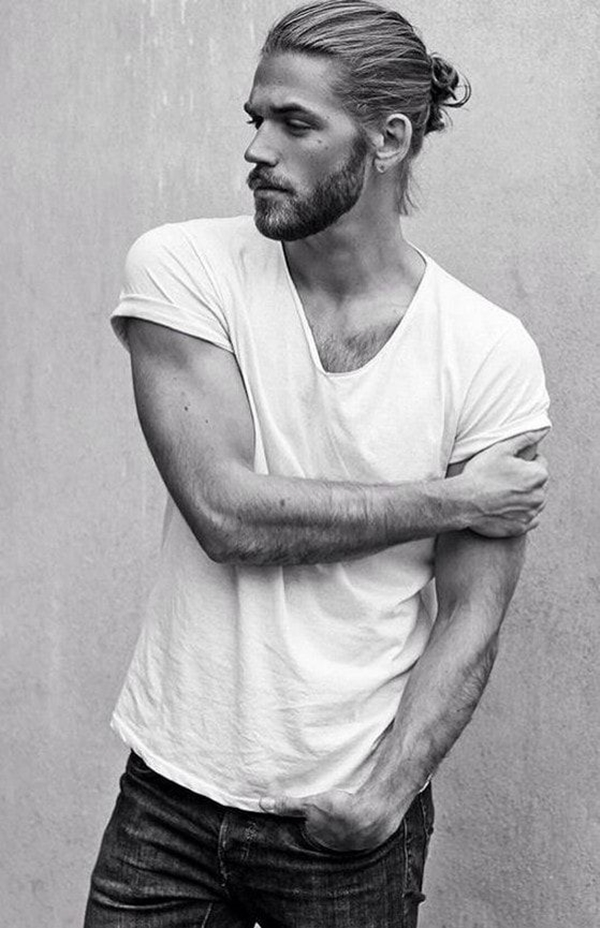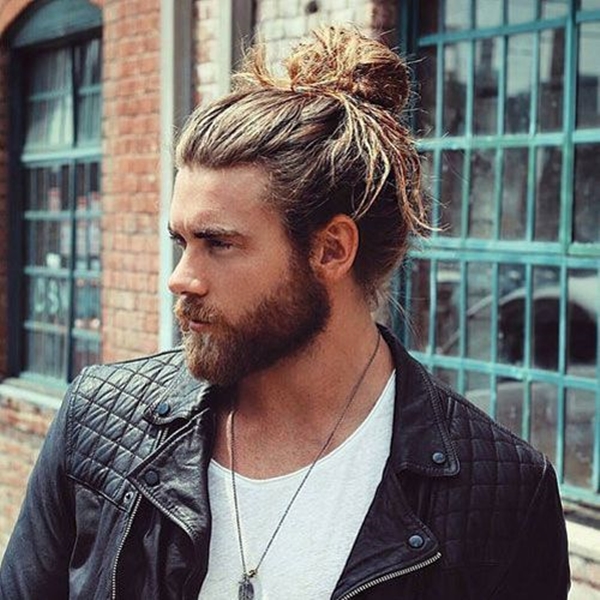 Where To Place The Bun?
You know what you need to make the bun and how to make it as well. But do you know where to place it? The bun can be placed anywhere on the head like on the top of the head or near the nape as well or somewhere in the middle of these two places. But the perfect place for men to place their bun is the top of the back of their head. The crown of your head is the best position for the bun. A little here and there is fine but don't place the bun anywhere else. You don't want to look weird with a bun on the top of your head that was placed too forward and neither do you want to end up looking like a woman with a bun on the nape.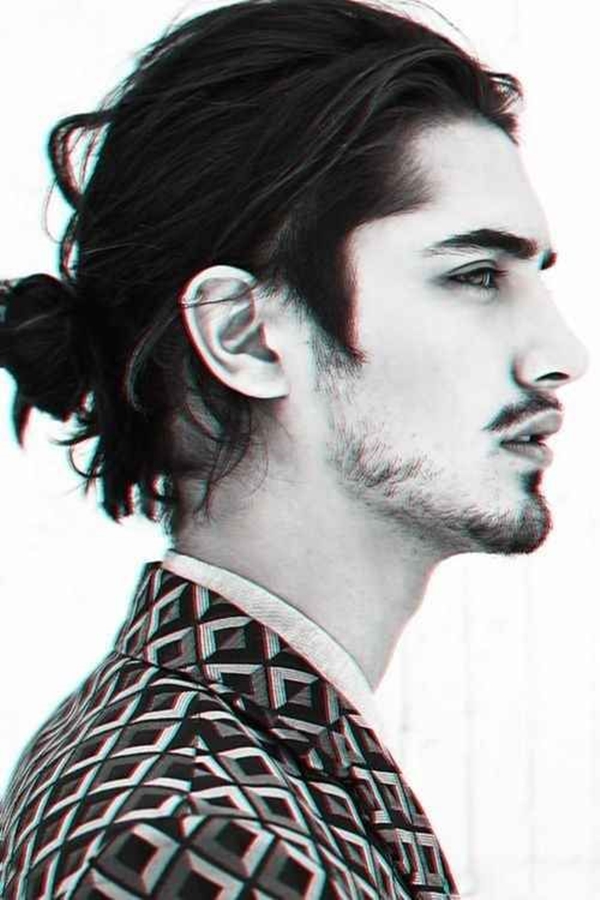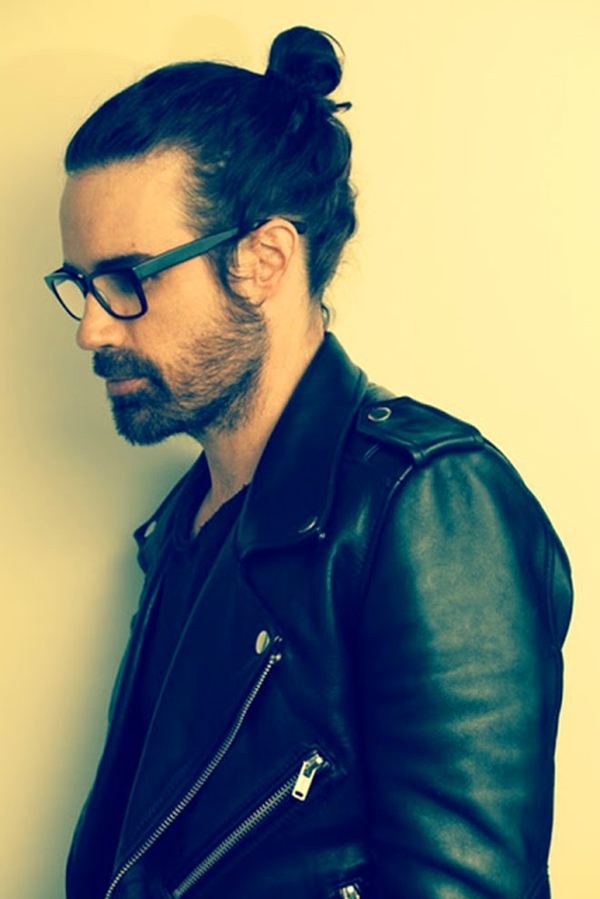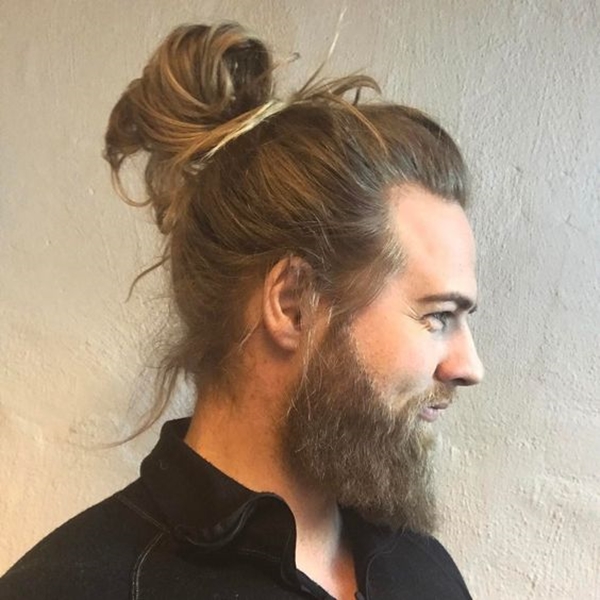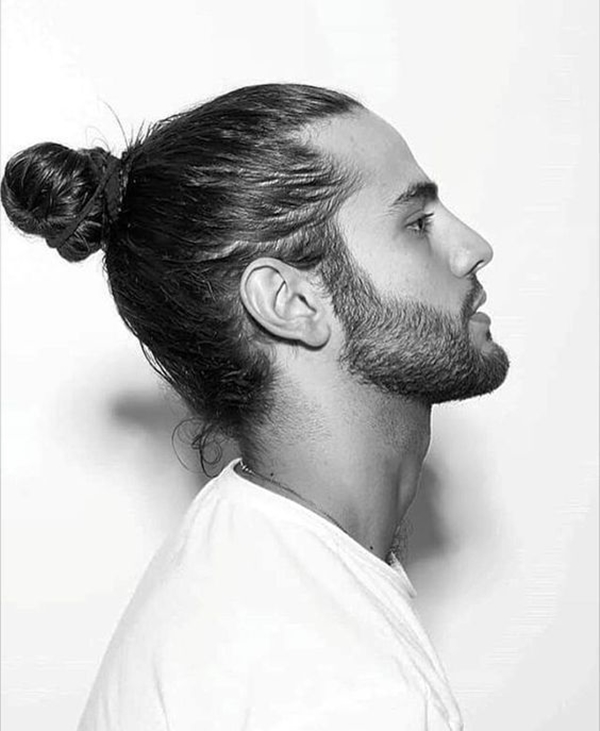 Bun Or Top Knot
Depending on the length of your hair you will be able to make either a top knot or a bun. It is ideal to have the hair length of about 12 to 16 inches for the bun to be perfectly made but 10 to 12 inches of hair will suffice too. For top knot, you need at least 6 to 8 inches of hair length. In the bun, you will need all of your hair to be pulled back whereas in the top knot you can either pull all of your hair into a bun exact on the top of your head or go for some twists in the hairstyle. By twists, I mean that you could keep the hair length on the top of your head intact and can go for undercut or taper cut for the hair on the sides.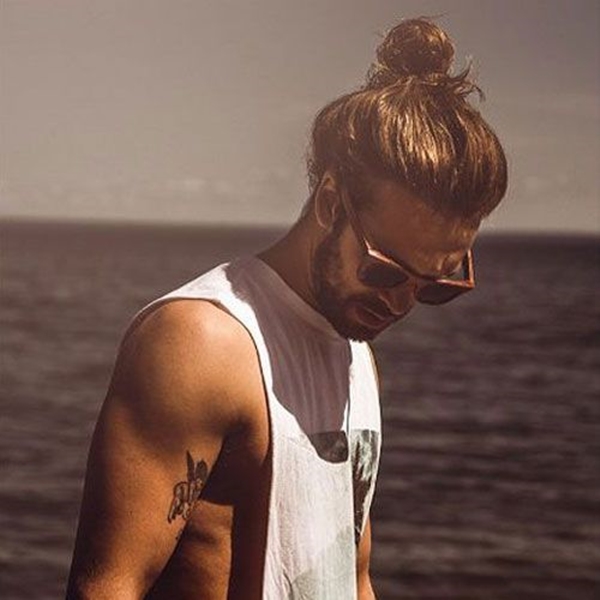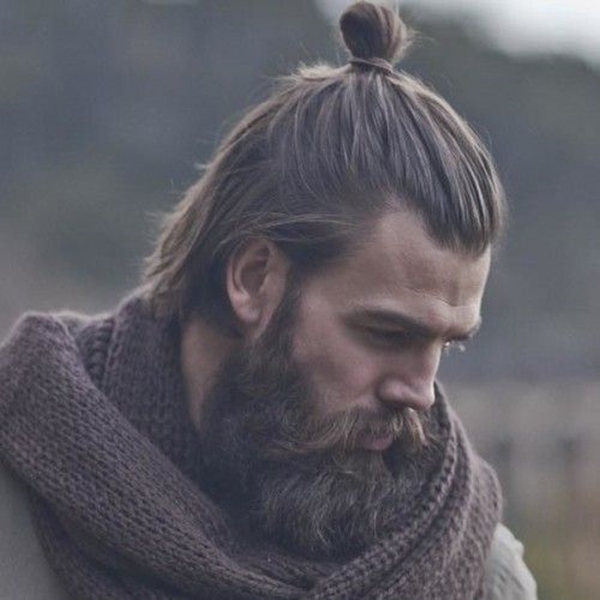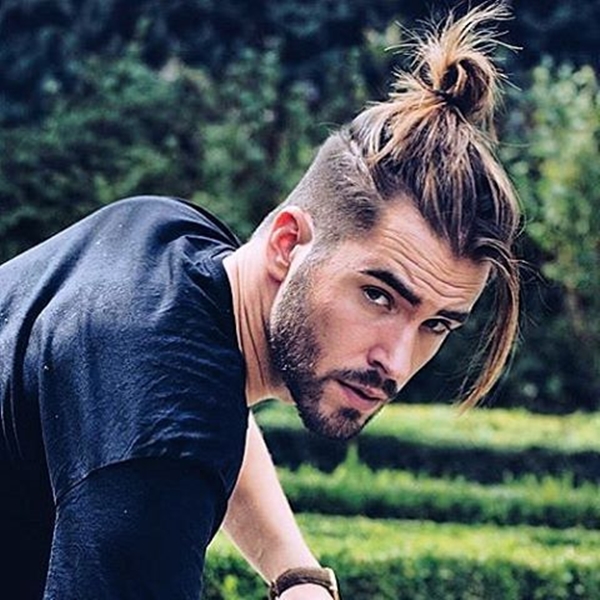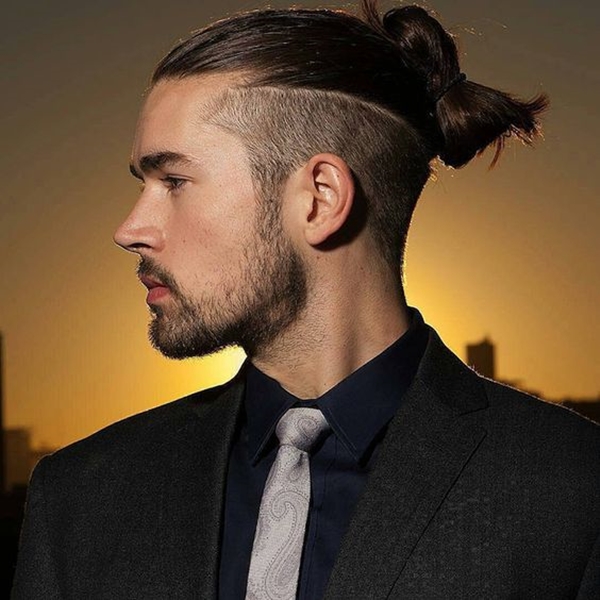 Products You Need To Use
Since you will be growing your hair you will need to do some hard work there. Because long hair means proper maintenance. So you have to include some essential hair products on your shopping list unless you want greasy or unhealthy, frizzy hair. For starters, opt for good quality shampoo but don't wash your hair every other day. The shampoo steals all the natural oil of your hair and leaves them dry. So once a week with your regular shampoo and for other days try using dry shampoo. Some good quality conditioners won't harm your hair either. Oils will keep your healthy so bring in oils such as almond, avocado, coconut, argan oil, etc. Oil deep conditioning will keep your hair moisturized, smooth and shiny.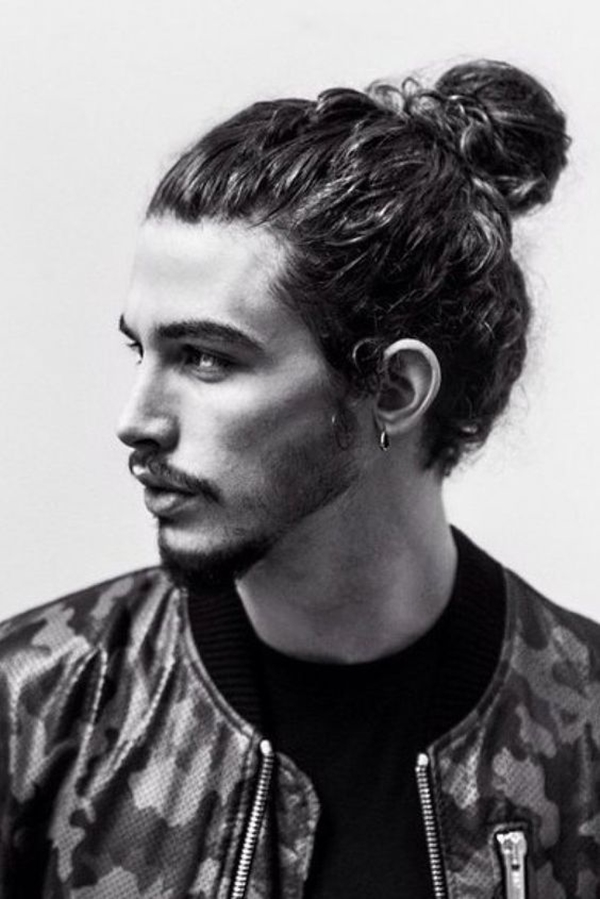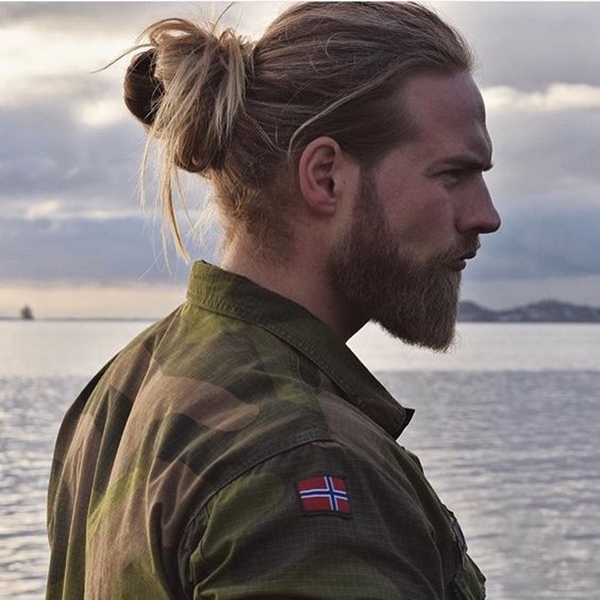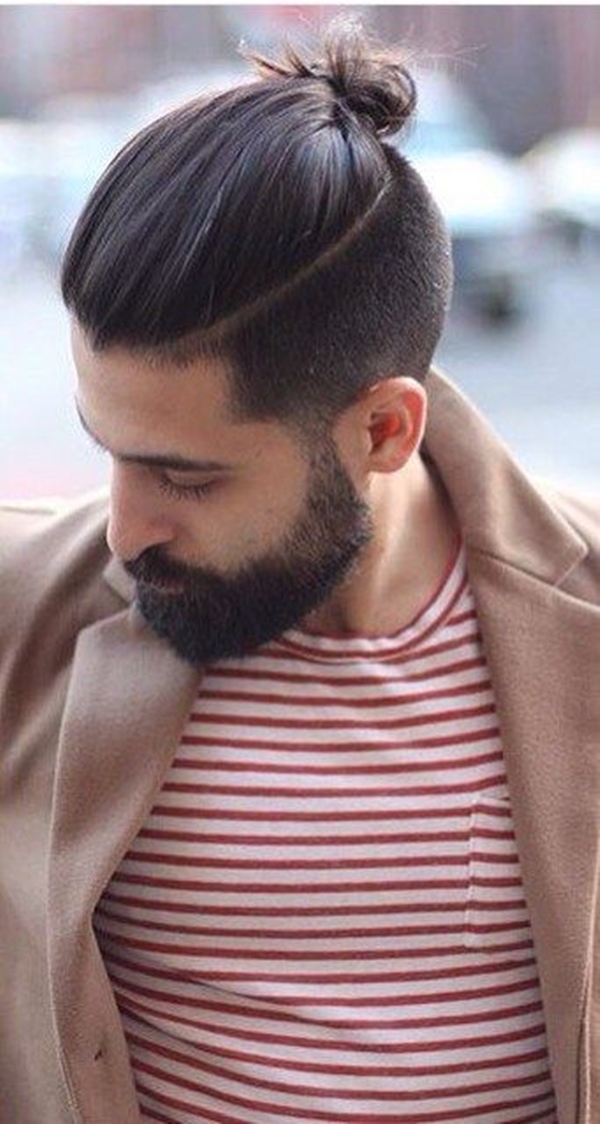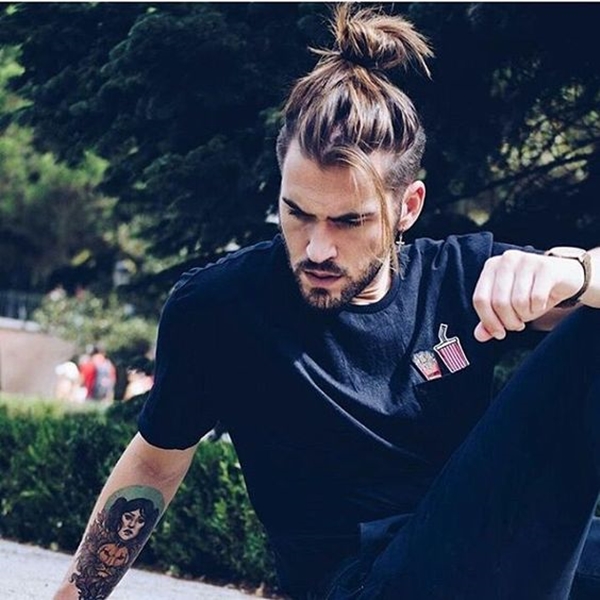 The bun suits almost every outfit and so you don't need to worry much about it. It looks sexy and the hairstyle doesn't steal any macho vibes of yours either. In fact, it looks quite intimidating and sexy with a touch of sophistication on suits and badass attitude on leather pants.