Although being a man is like a blessing, you don't really have as many options (unlike women) when it comes to fashion. However, the best part of having this option of "not having too many options" is that you can create your own fashion looks. Moreover, no one judges you if you turn up recreating a look! Now, we know men hate tucking in their shirts! But you know what? Men, you look damn sexy to a woman, when you tuck in a properly fitting shirt. Women love checking out those curves of your biceps and that pumped up chest! So what are the Best Tucked in Shirt Outfits For Men you question? We surely have a great answer to that!

Best Tucked In Shirt Outfits For Men
Contrasting Tucked In T-Shirt + Suit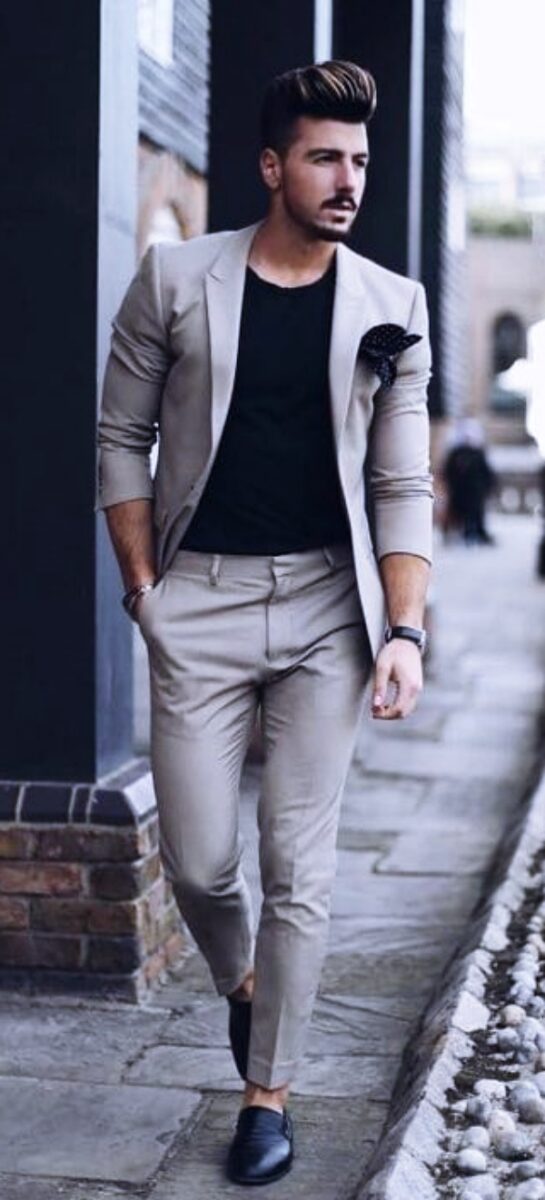 Image source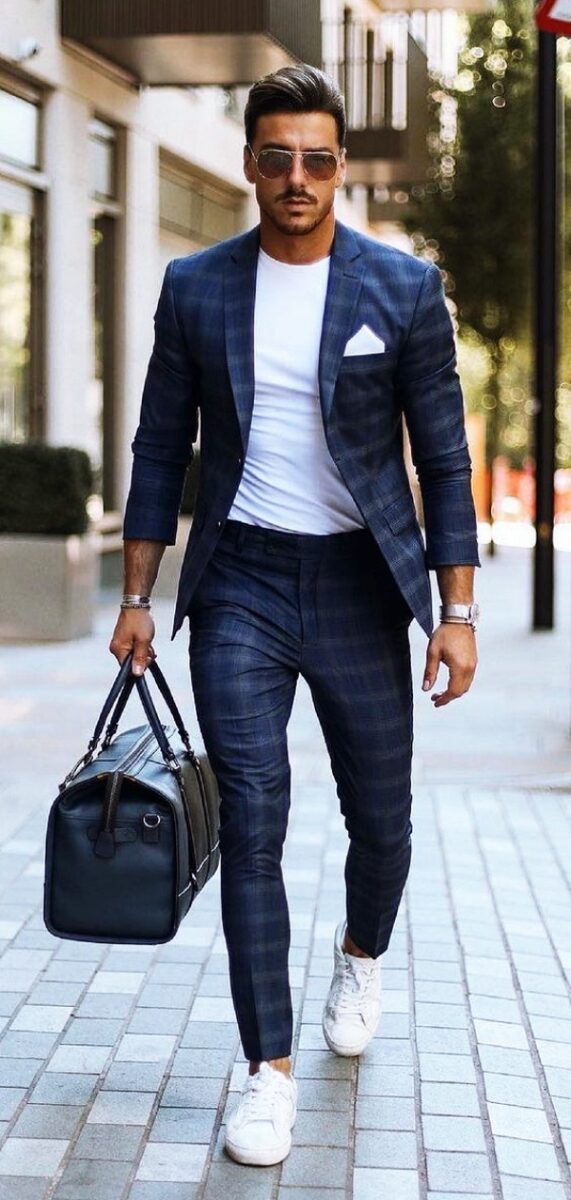 Image source
Suits are the go-to outfit for any man who works in a proper formal office atmosphere! But aren't those age-old black suits with black ties something you are bored of? If yes, then you must try this look! Darker colors help you hide your beer belly and thus prove to be a great hack. Contrast the color of the t-shirt and the suite and carry your sexy office satchel to complete the look.
Tucked In Shirt + Tie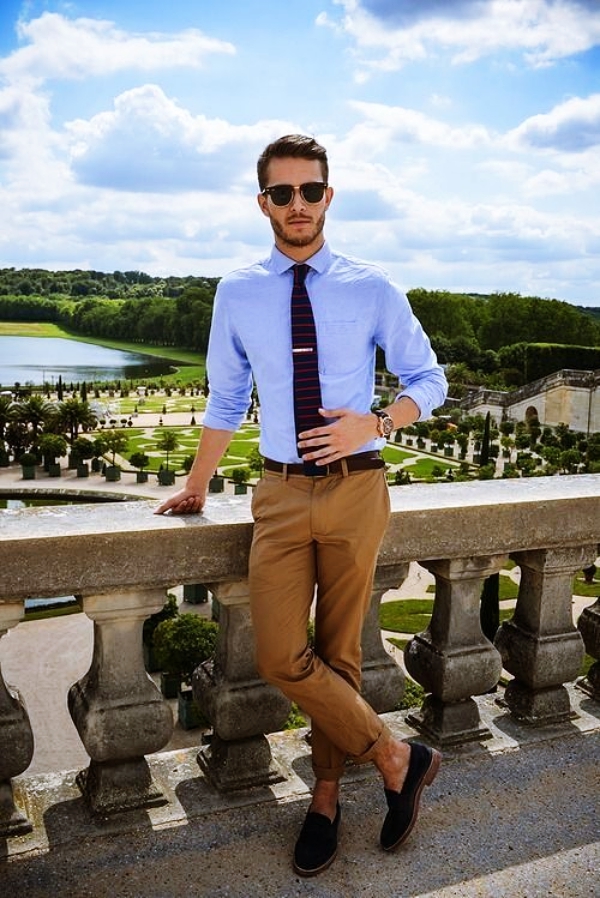 Image source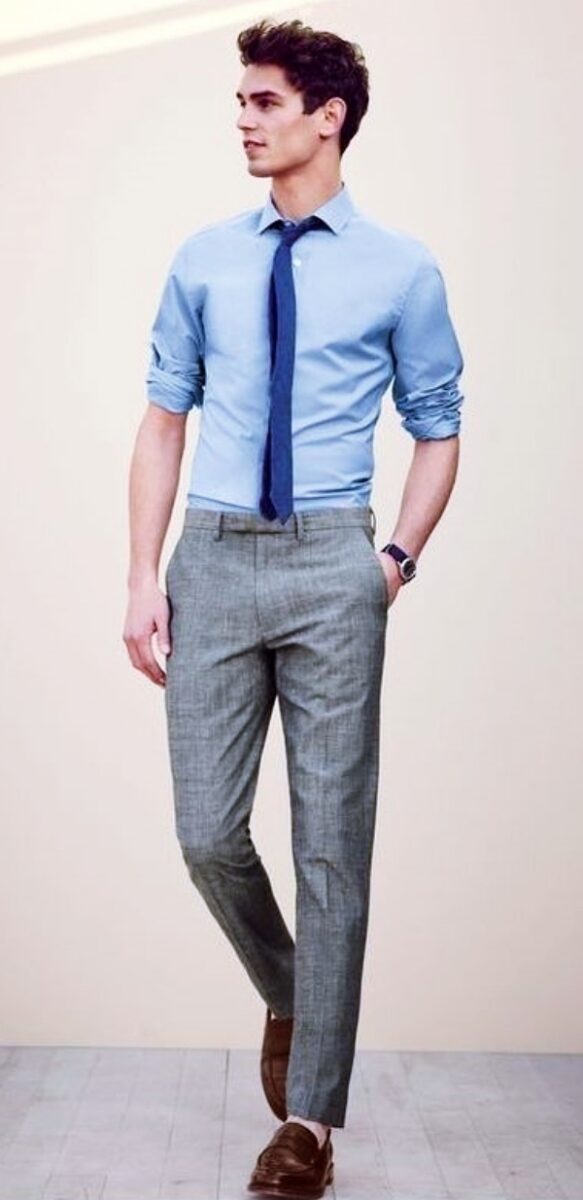 Image source
The tie gives a formal look to an otherwise casual outfit! What more can your desire for your interview look like? Wear a subtle color of the shirt and you can either wear trousers of jeans with it. Choose a soft colored tie and wear a tiepin to keep it in place.
Plain Tucked In Shirt + Trousers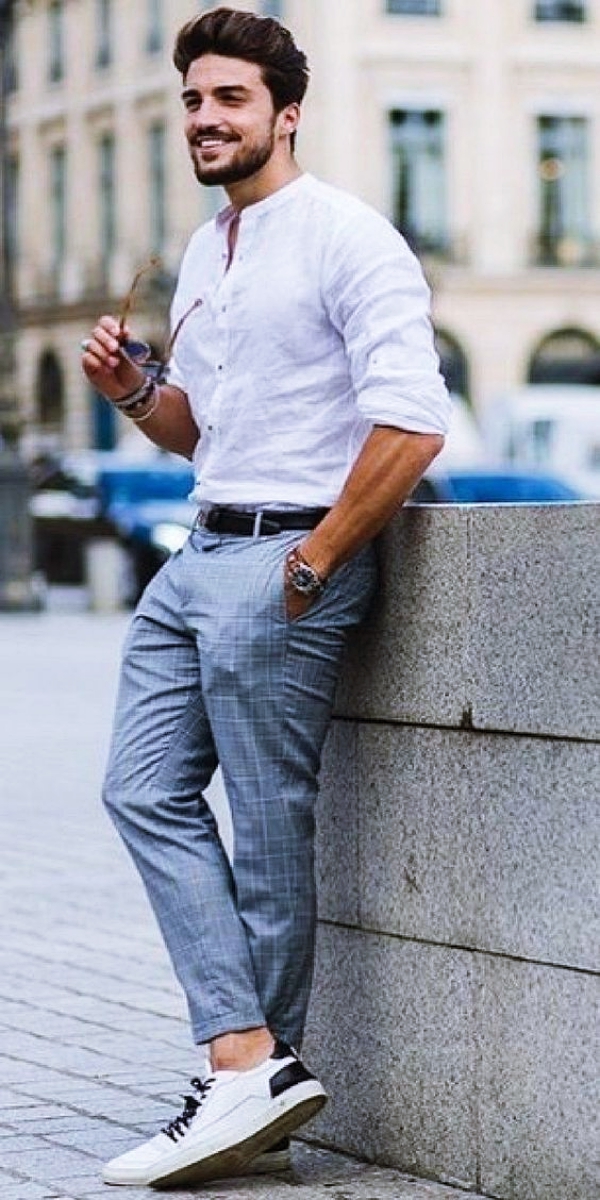 Image source


Image source
Plain shirts look classy and formal and are a good option if you want to dress up formally for office. However, pairing them with a pair of sassy trousers will give you a semi-formal casual type a look that is best if you are going out for a date. You can wear simple casual shoes or formal shoes whichever suits your situation the best.
Tucked In Shirt + Blazers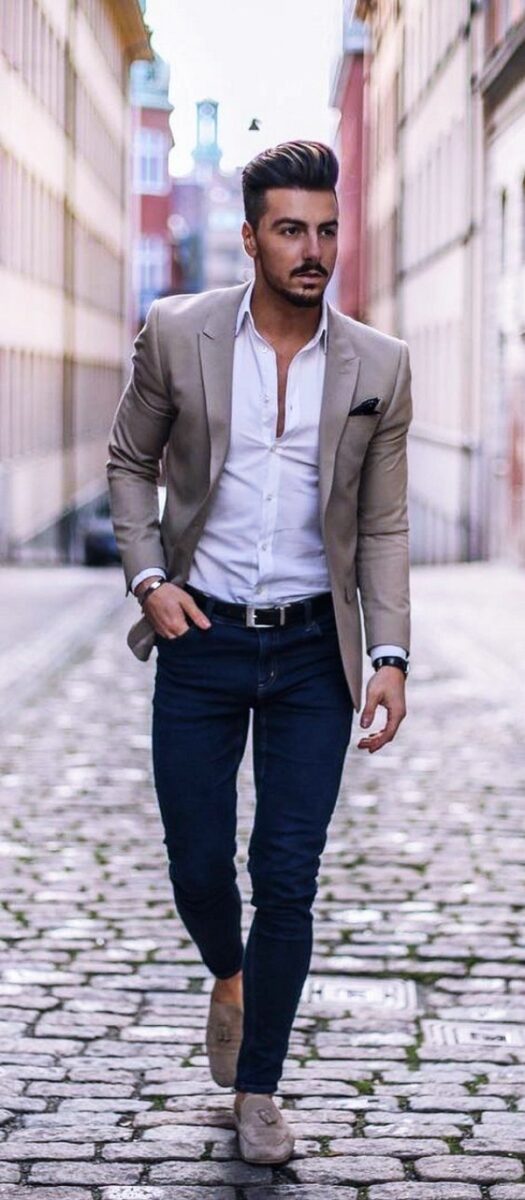 Image source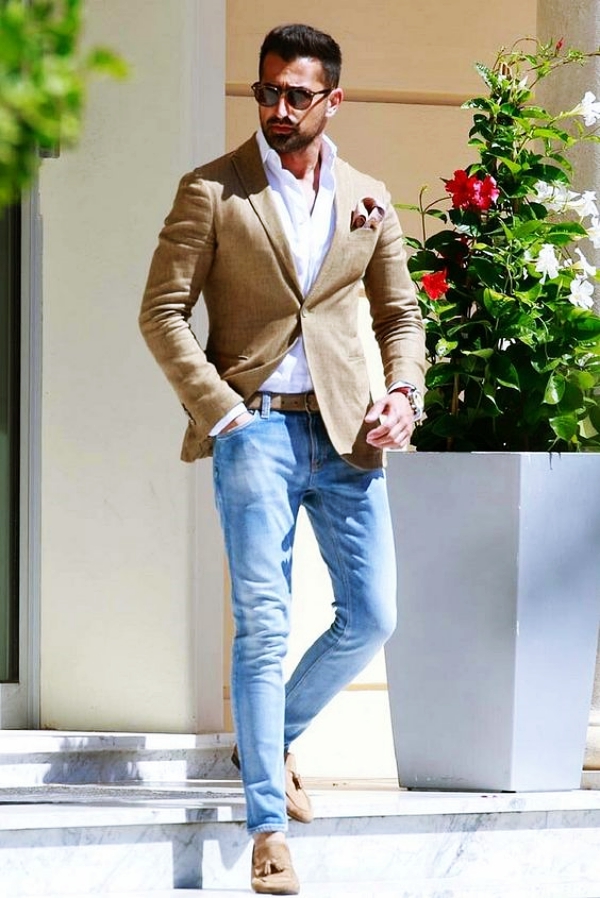 Image source
Creating a semi-formal look, blazers have forever since been man's best friend. You can wear blazers to have a casual Fall look or a sassy office look or just another date look.
Plain Tucked In Shirt + Coloured Pants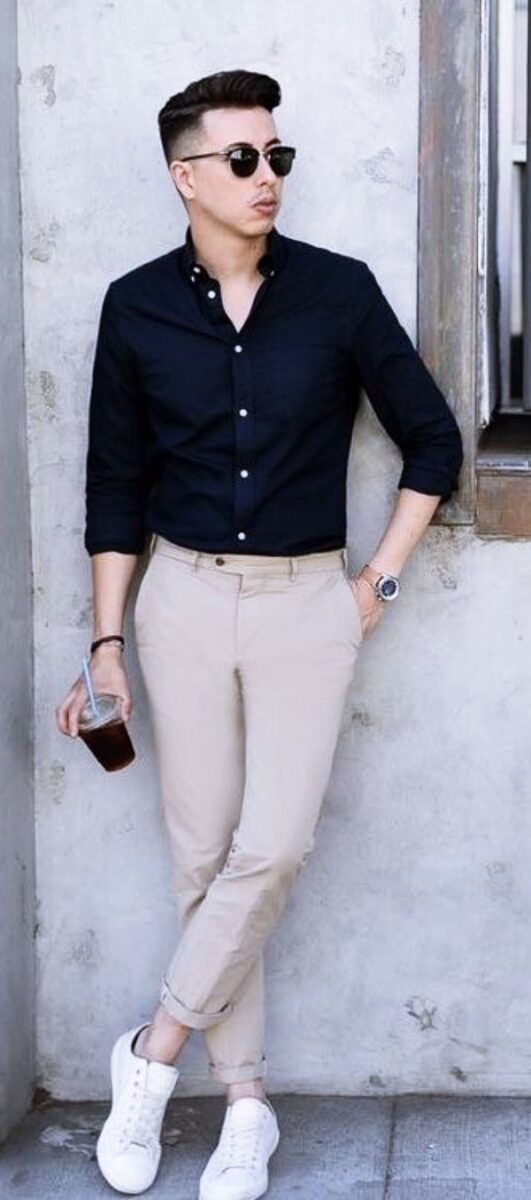 Image source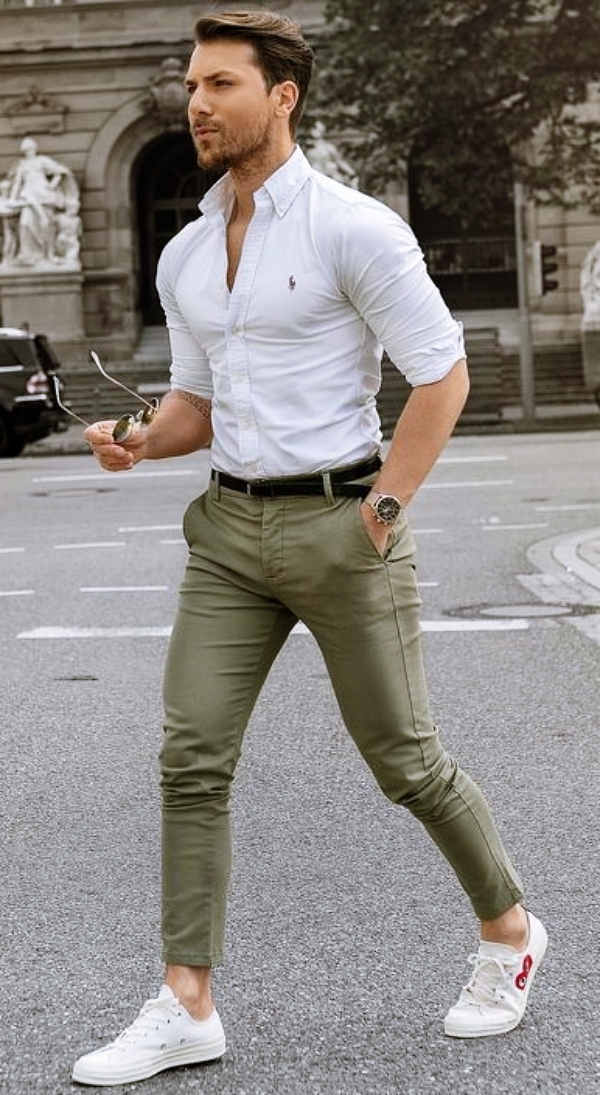 Image source
Gone are the days of Men In Black! The subtle colors rule the fashion dynasty now. You can mix and match or create a contrast with colors in this style. Just experiment and see what suits you the best.
Striped Tucked In Shirt + Jeans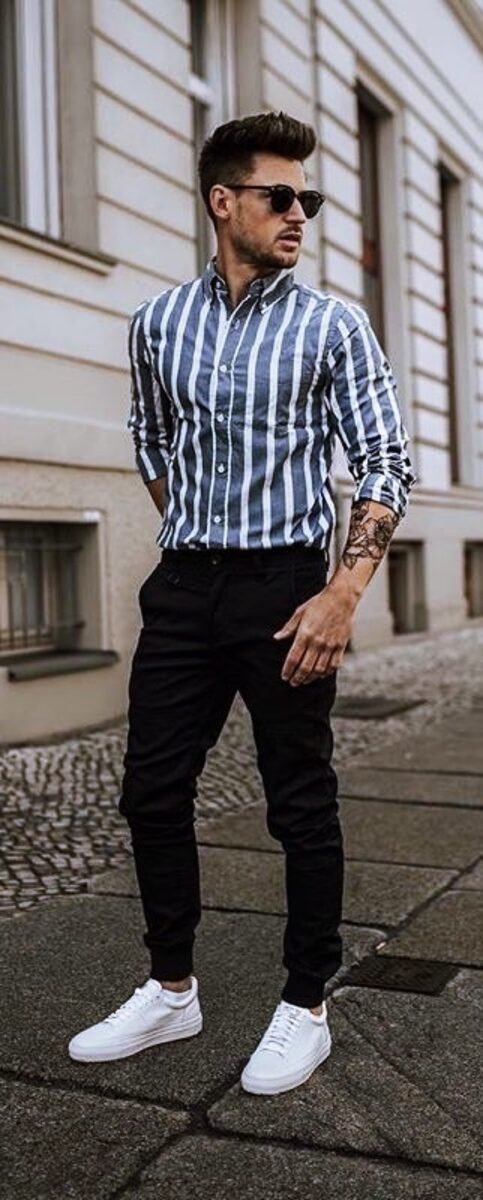 Image source


Image source
Believe us when we say that stripes add the illusion of length to your body. If you think, you want to look a bit slimmer or taller, opt for straight vertical stripes. Pair 'em with jeans and you have your cool casual look ready!
Tucked In Shirt + Shorts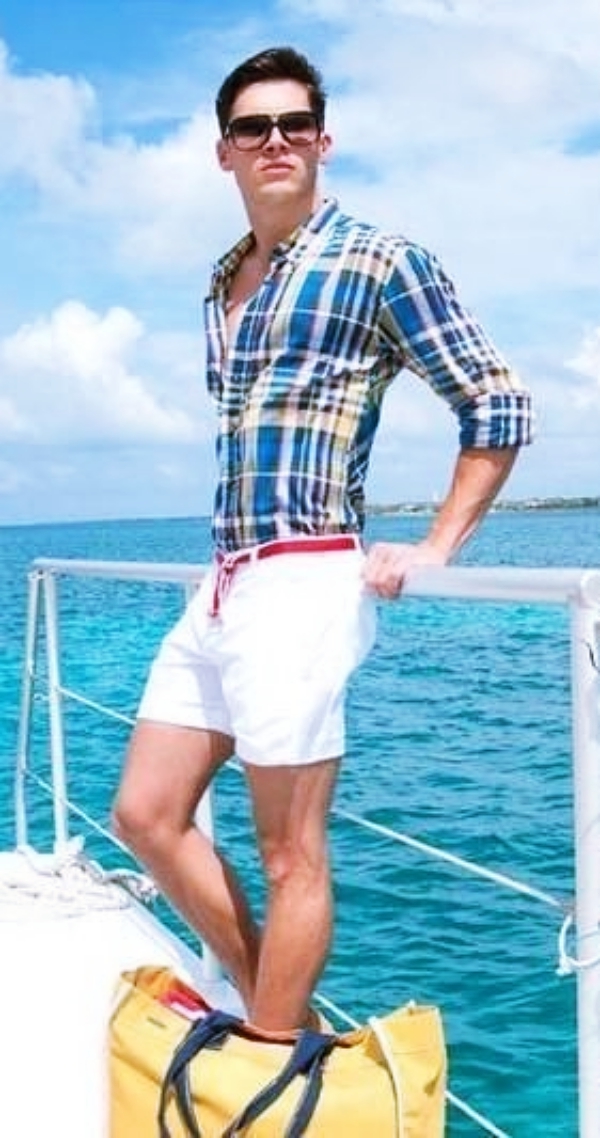 Image source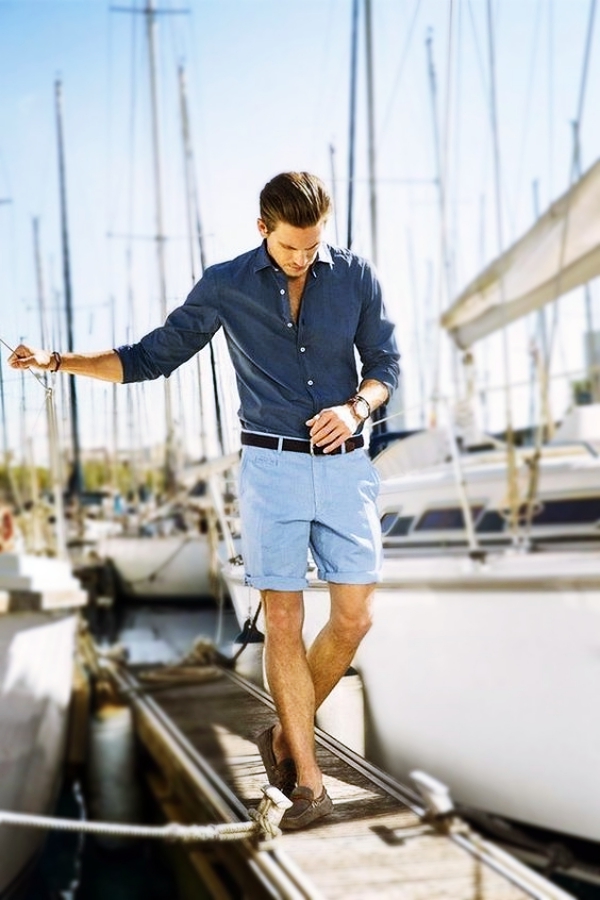 Image source
Summer is the time when you want to go and hang around with your friends at the beach. Want to look classy and yet be comfortable at the beach avoiding sunburns? Opt for soft cotton shirts and tuck them in your shorts! What more? Have a gala time at the beach!
Half-Tucked In Shirt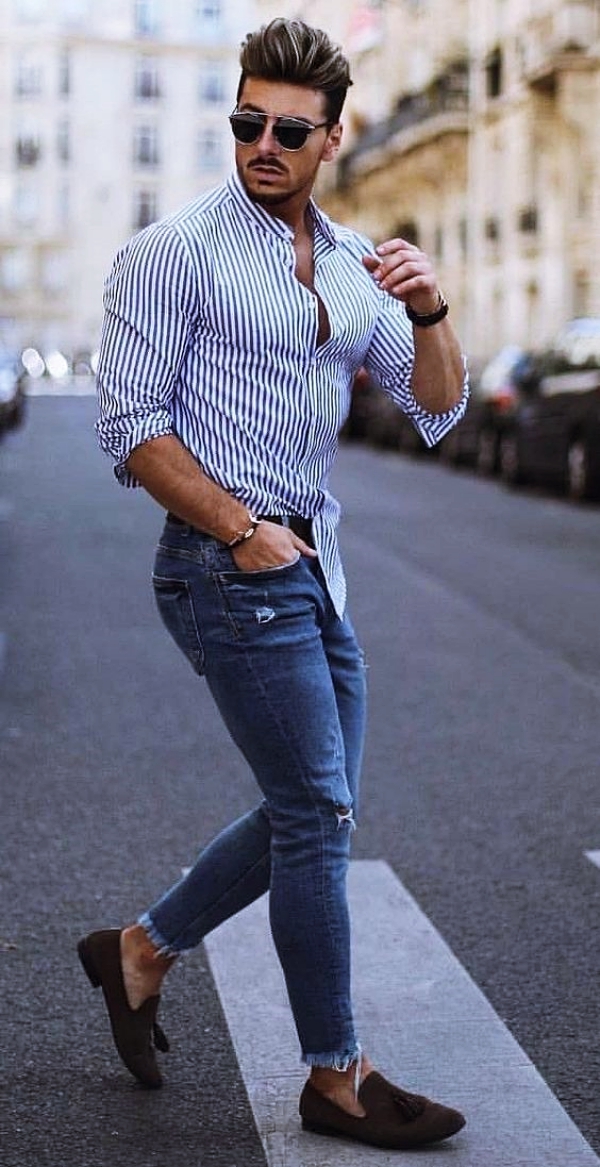 Image source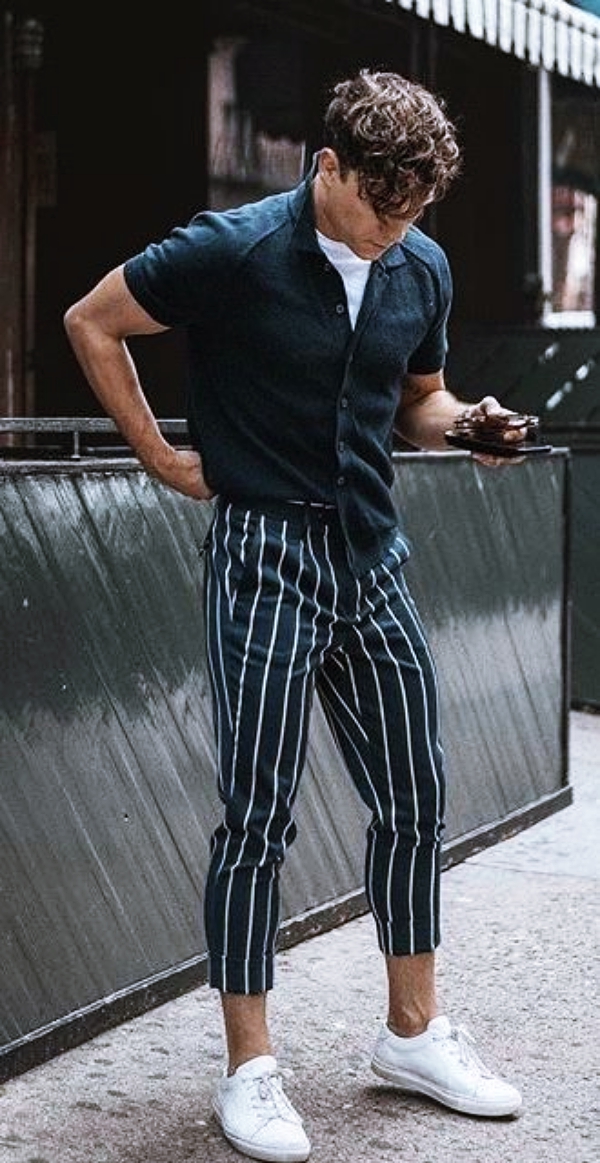 Image source
There are times when the son of devil shirts try to skip out of the pants where they are tucked. Don't worry about it, just carry it along with the grace and voila! You have a tucked-in shirt outfit!
Sassy Printed Tucked In Shirt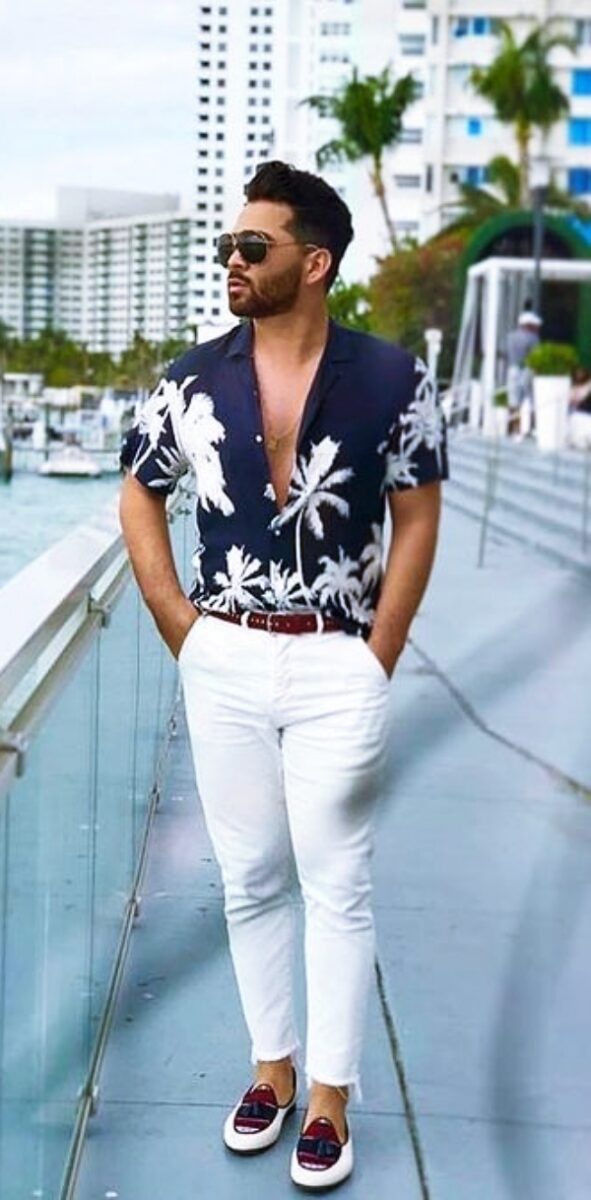 Image source


Image source
Printed shirts are the new talk of the fashion town and we see many celebs going crazy about them. So why should you hold back the desire to try one? Pair a nice fitted sassy printed shirt and tuck it in your jeans. Wear a sexy pair of shades and you are ready to rock the look!
Tucked In Shirt + Ripped Jeans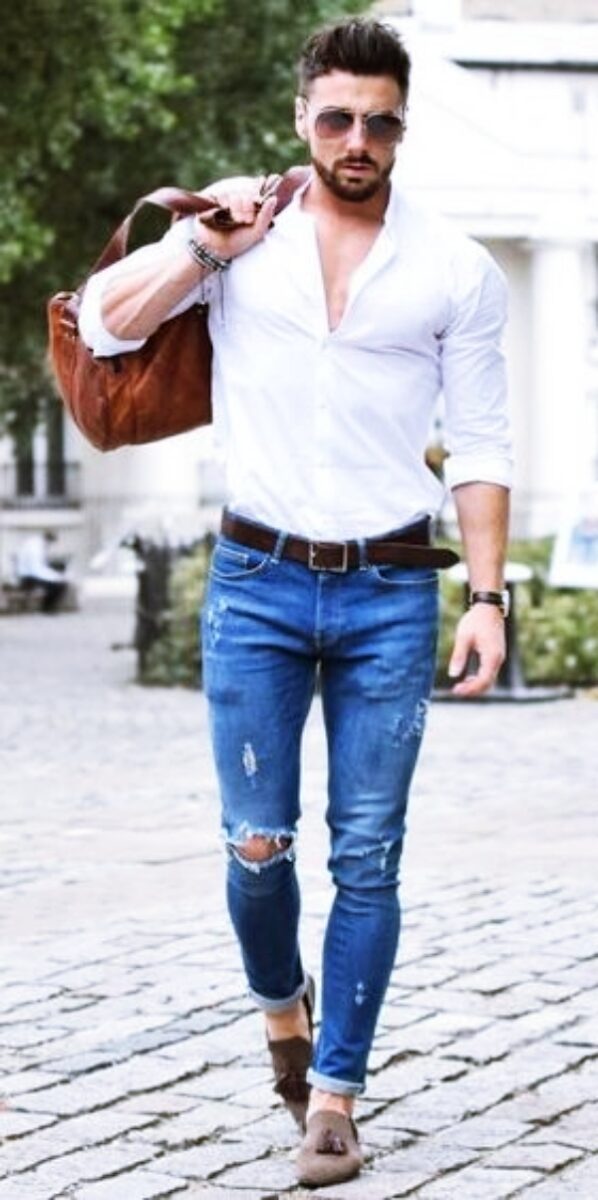 Image source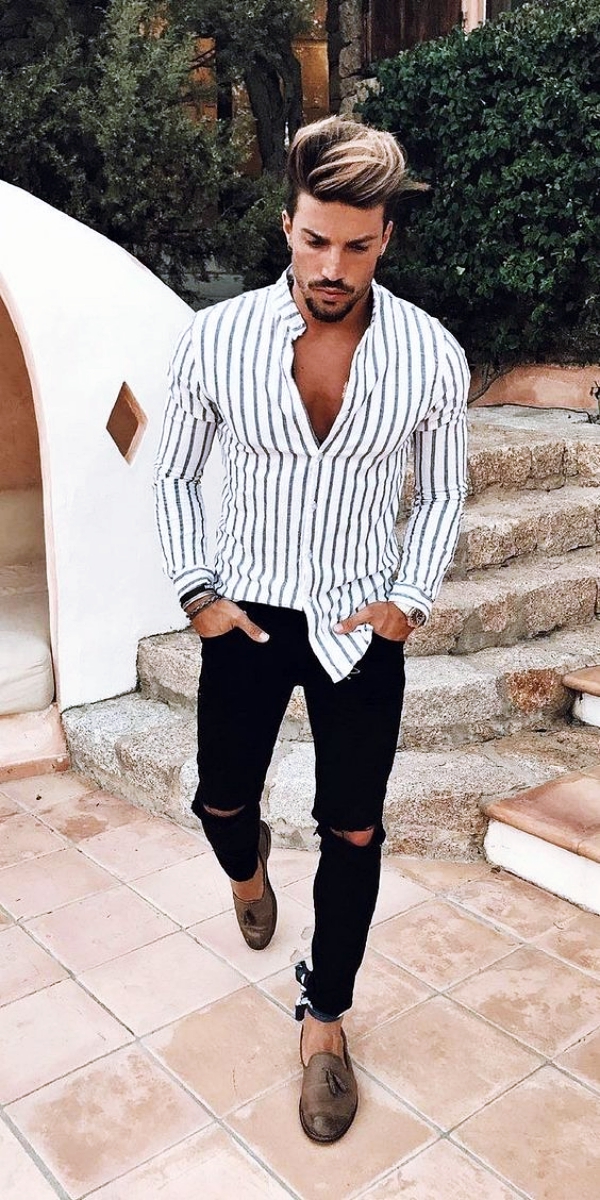 Image source
Ripped jeans have exaggerated the fashion industry for a while now. But you must have seen men wearing it mostly with t-shirts. Go ahead and pair them with tucked-in shirts to create an eye-turning look.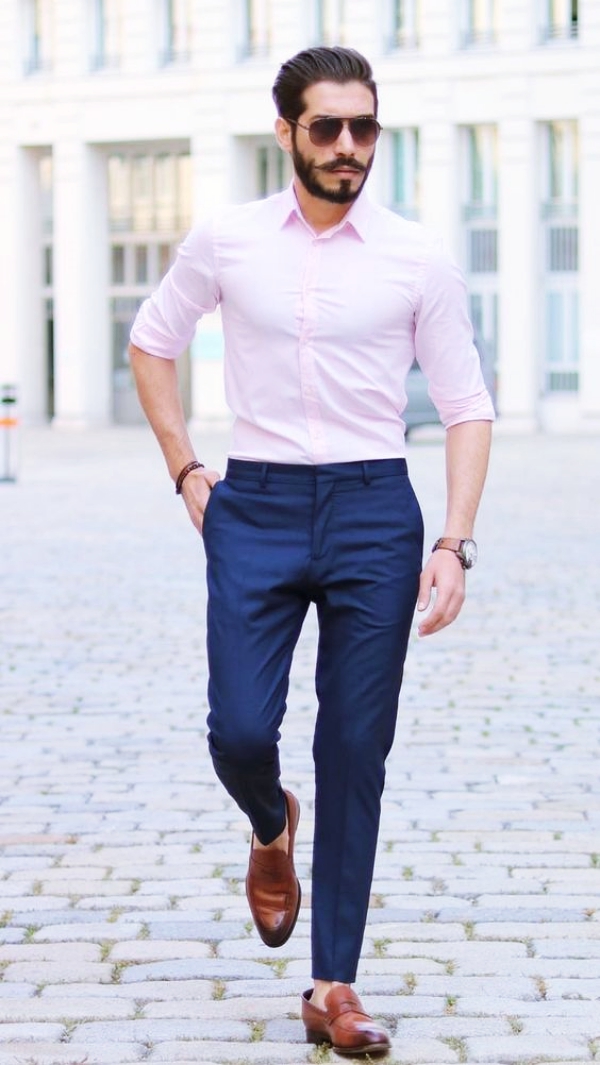 Image source 26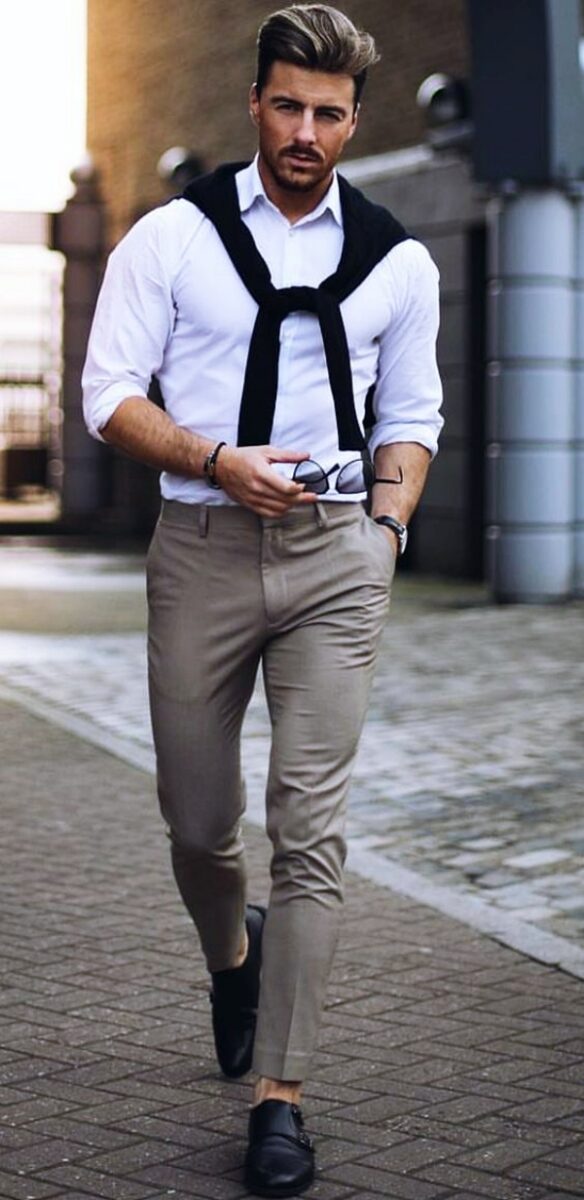 Image source 27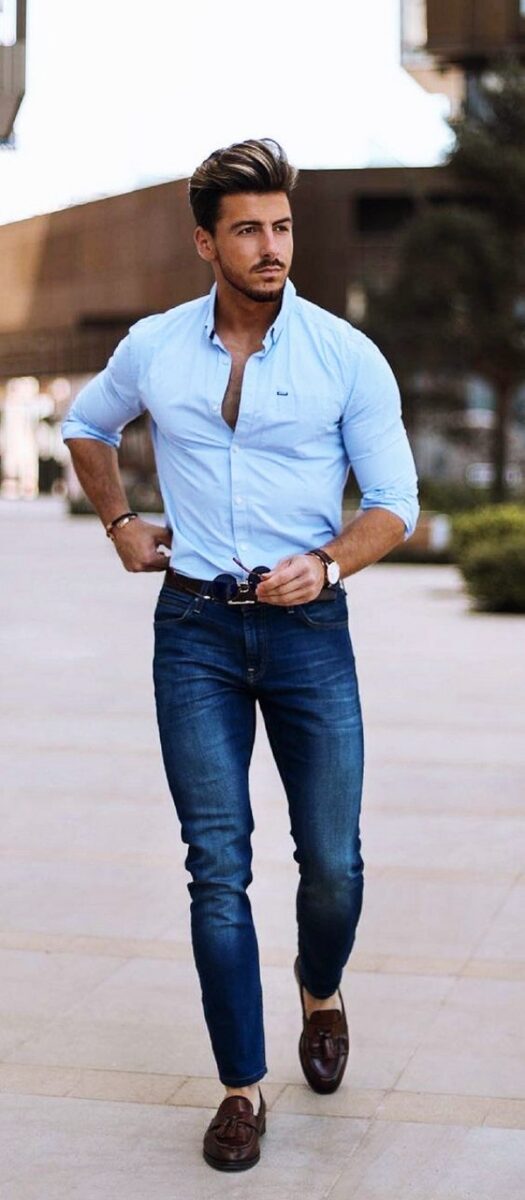 Image source 28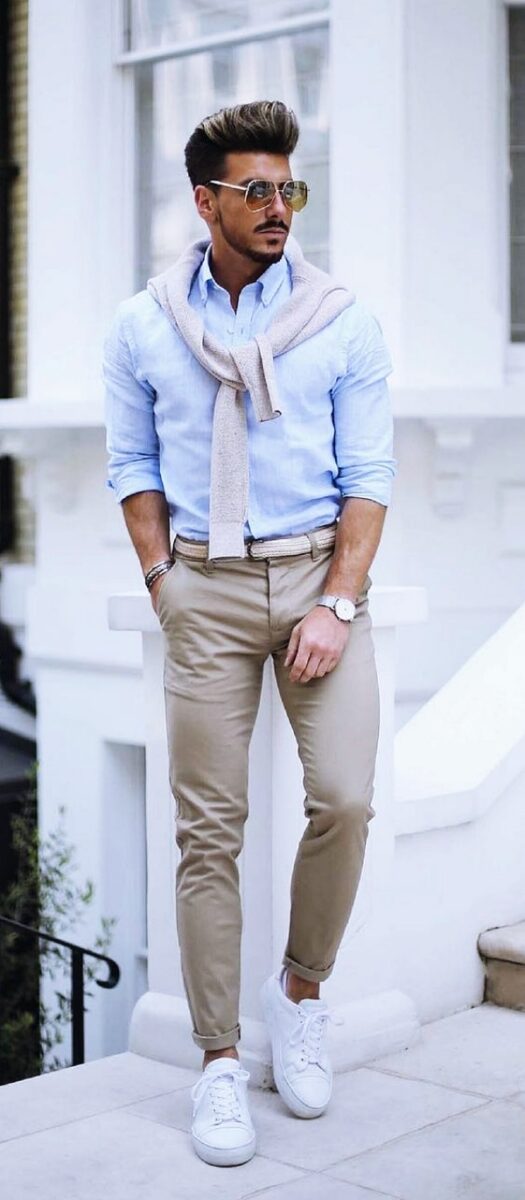 Image source 29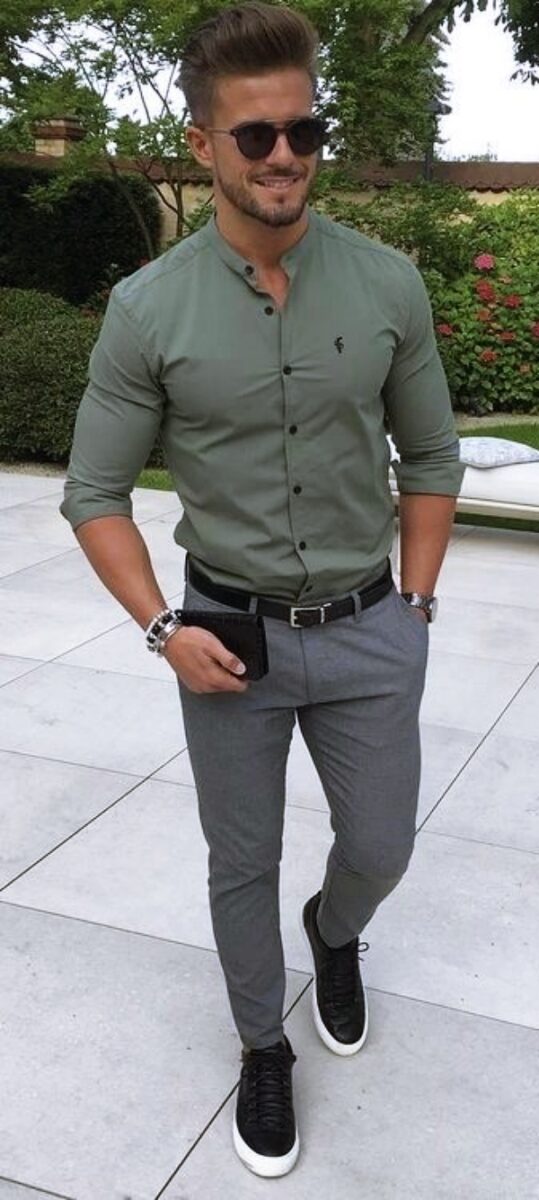 Image source 30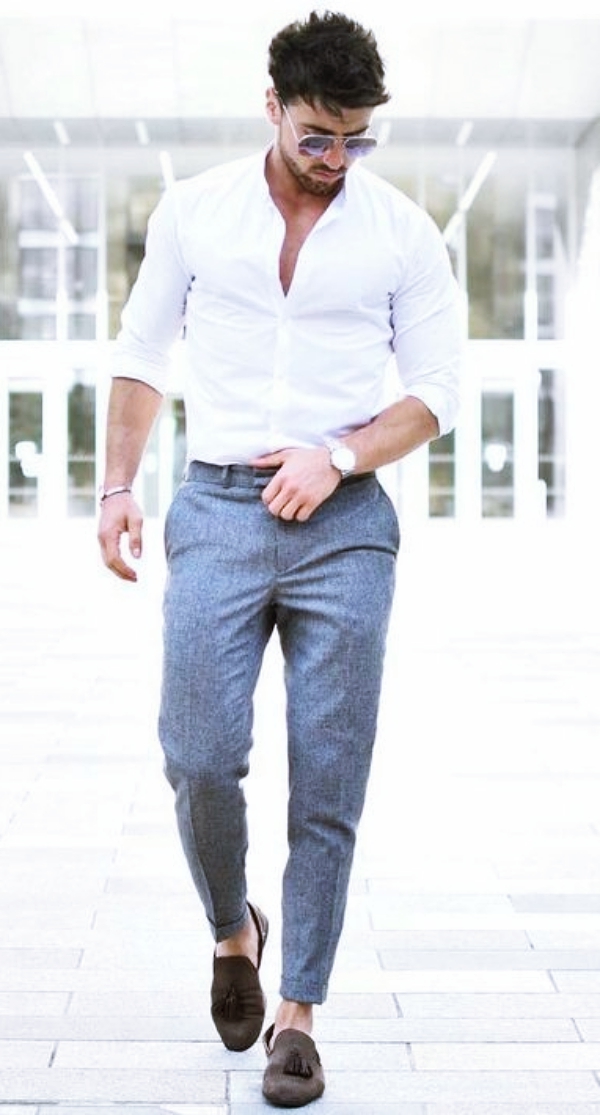 Image source 31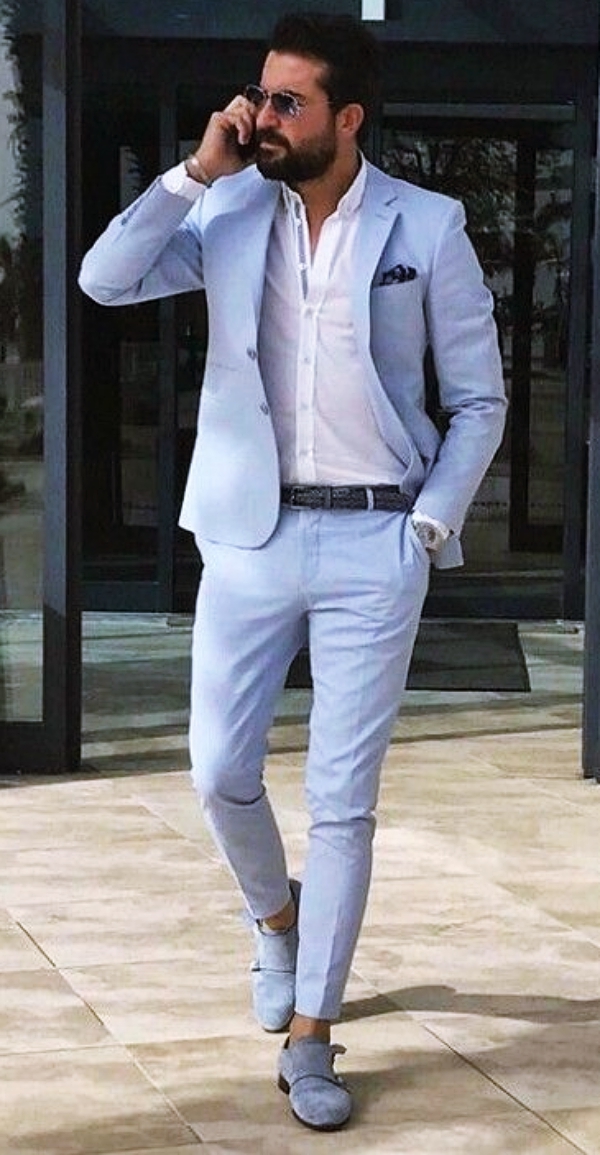 Image source 32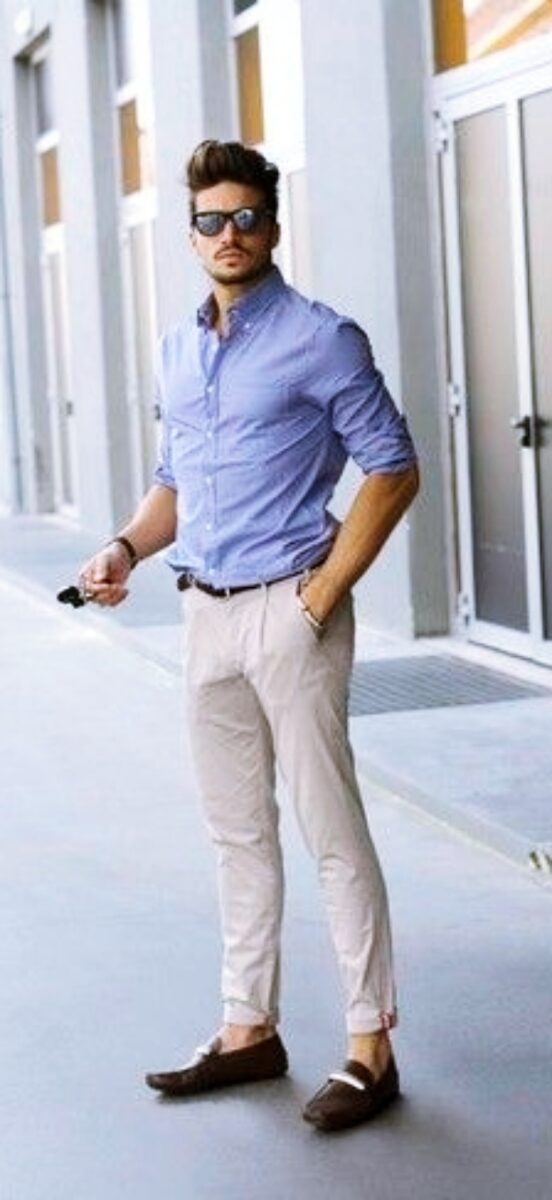 Image source 33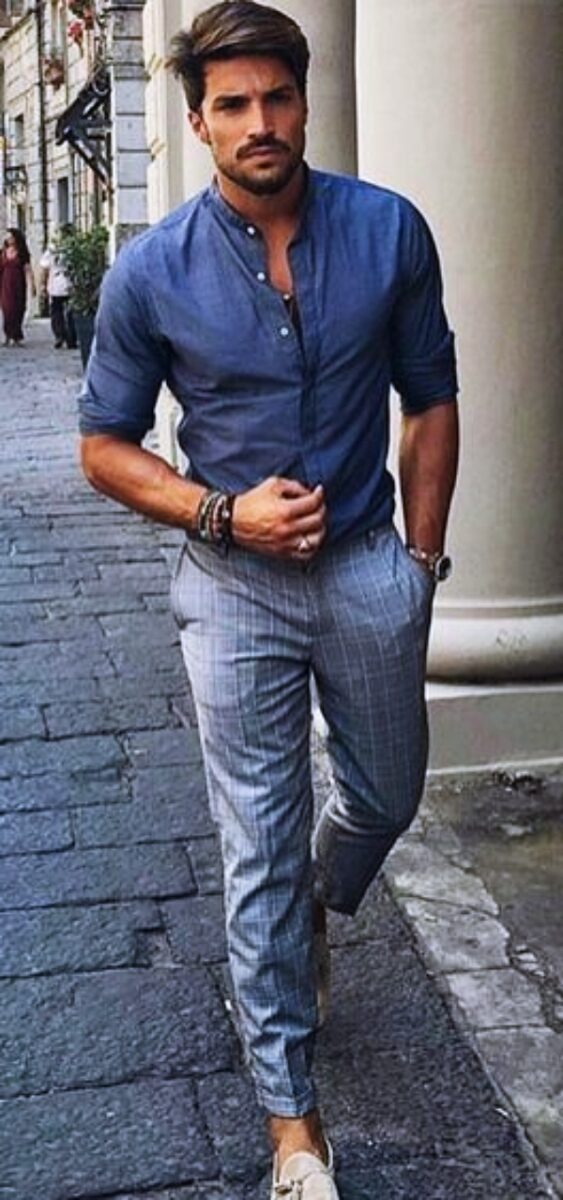 Image source 34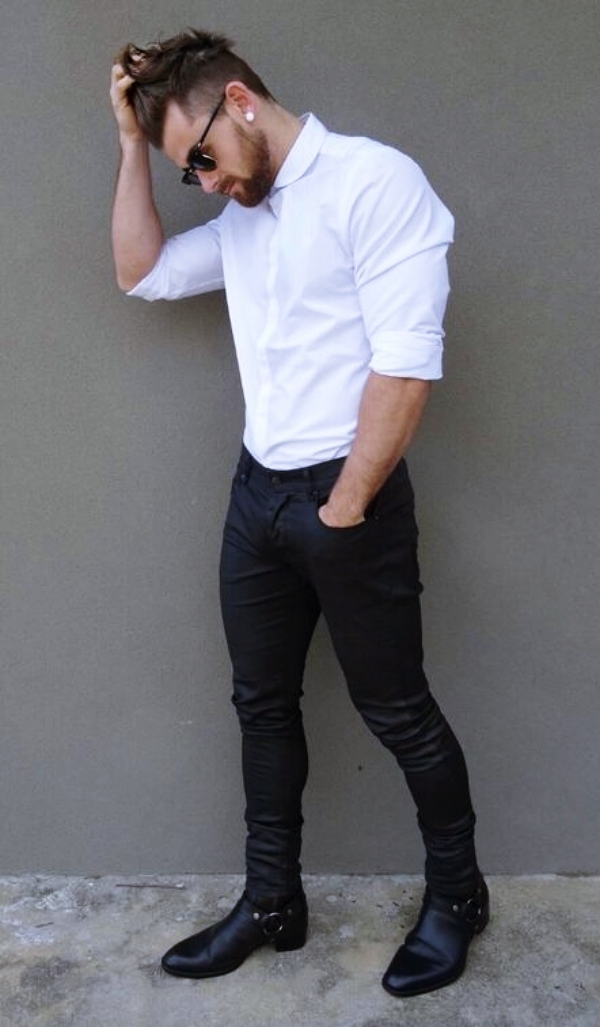 Image source 35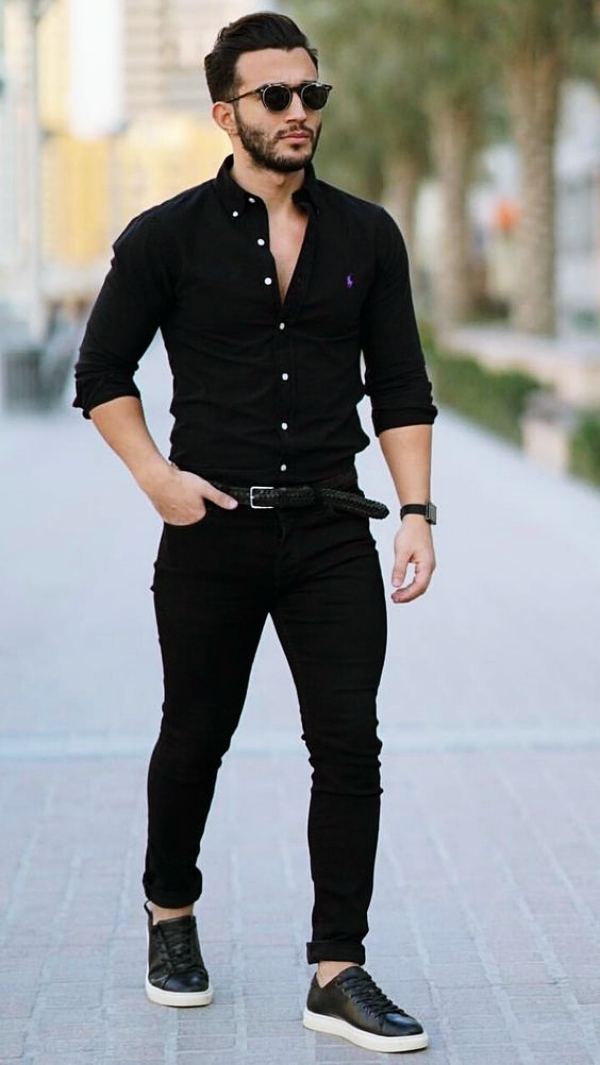 Image source 36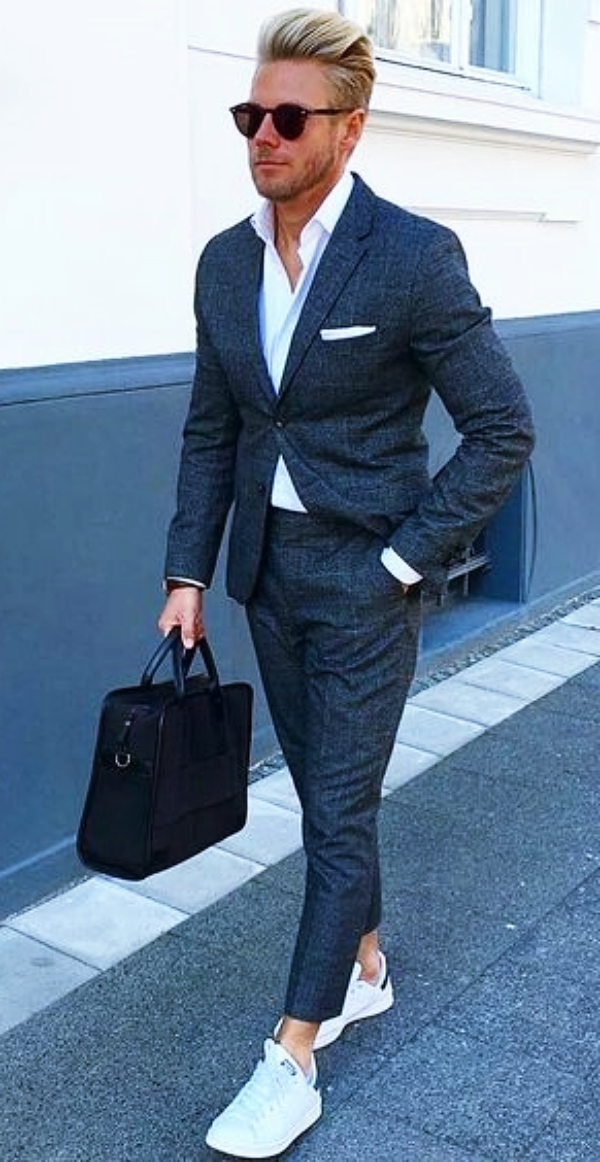 Image source 37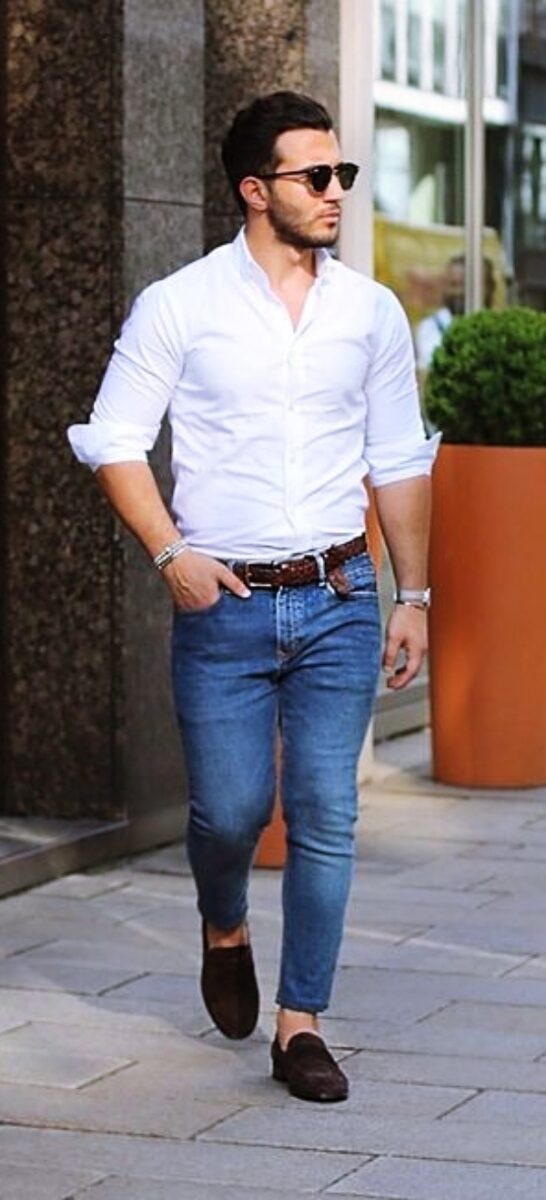 Image source 38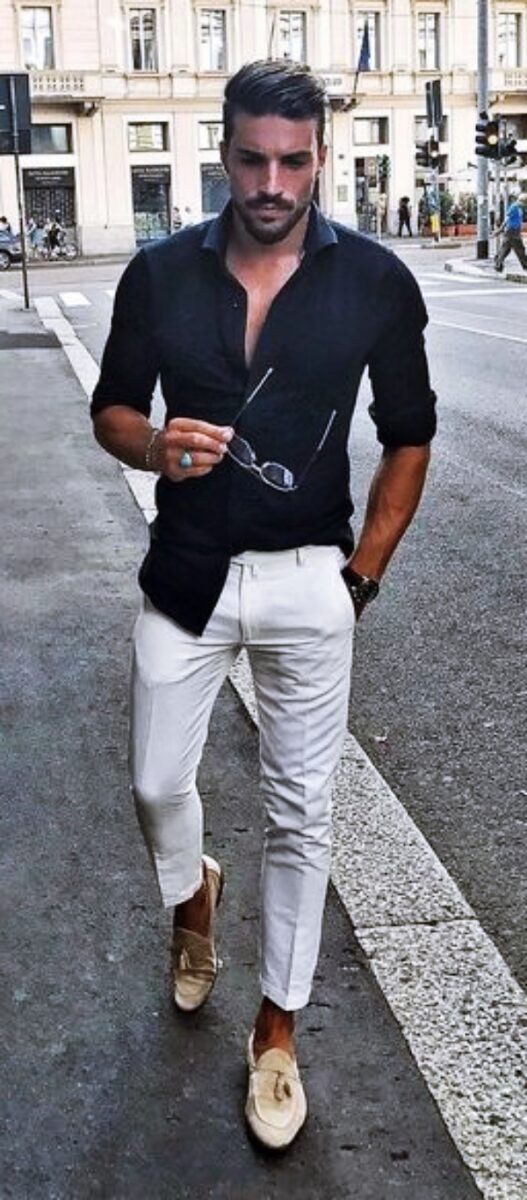 Image source 39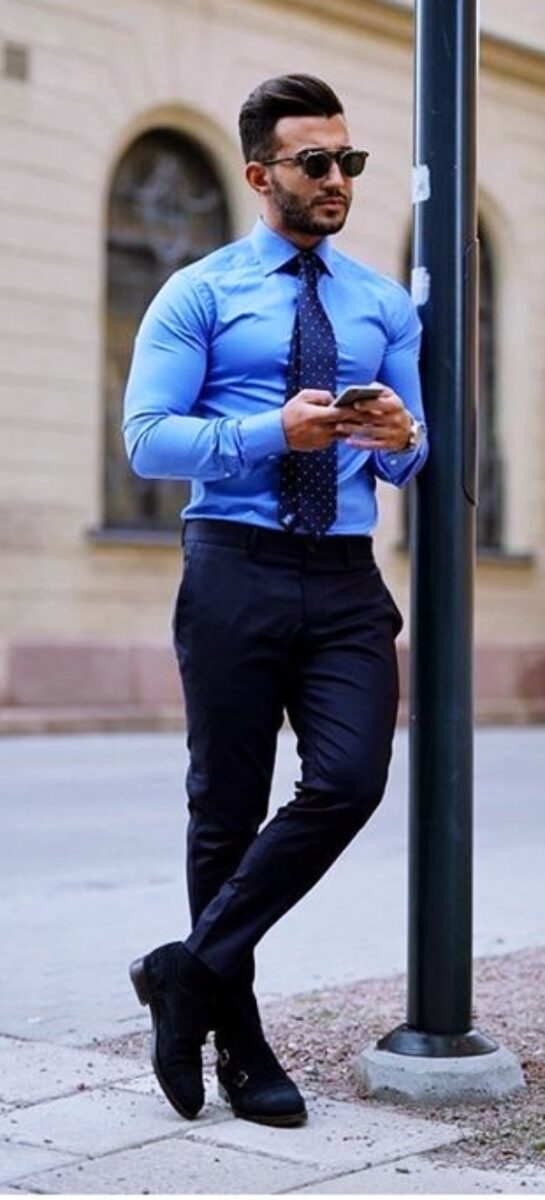 Image source 40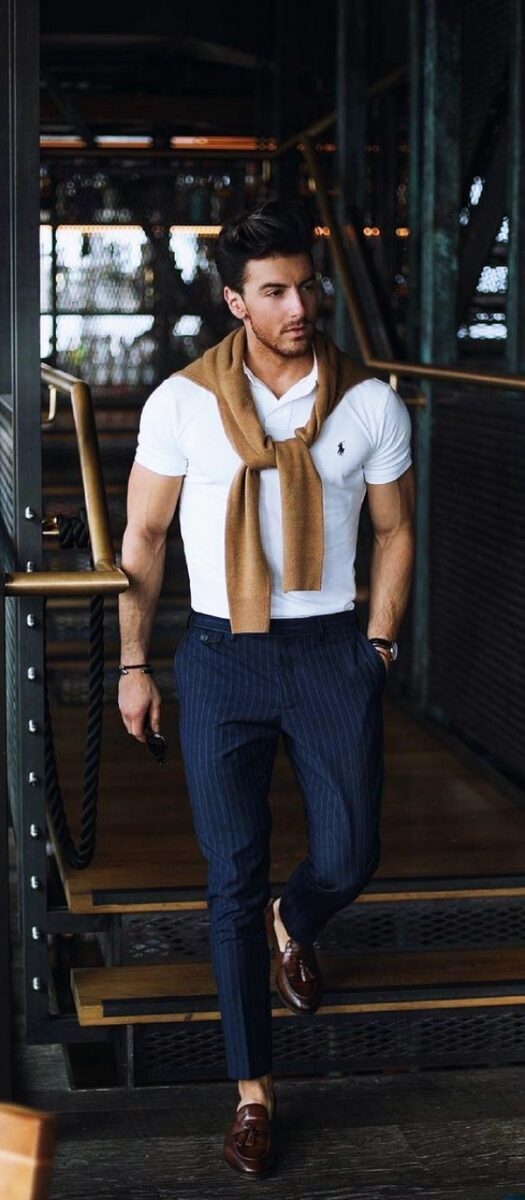 Image source 21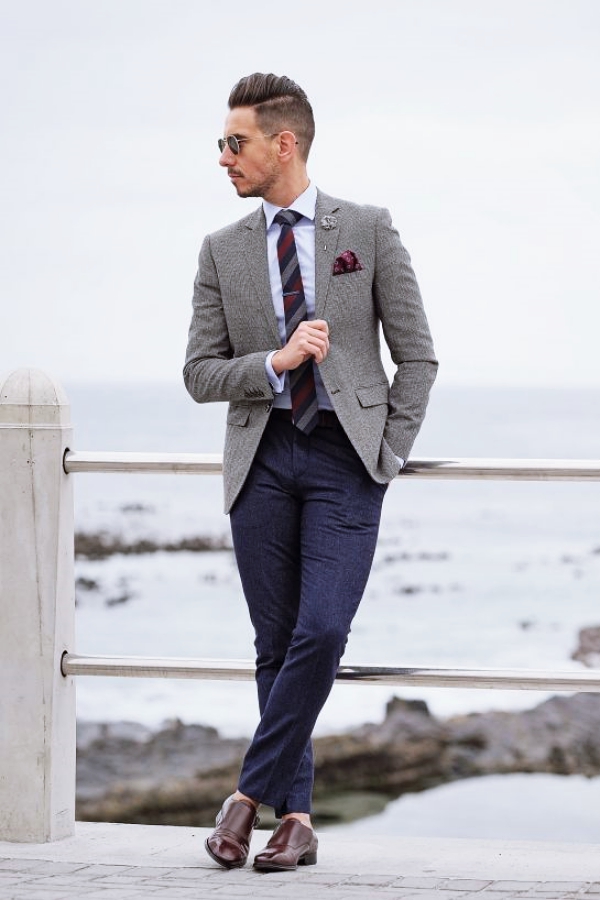 Image source 22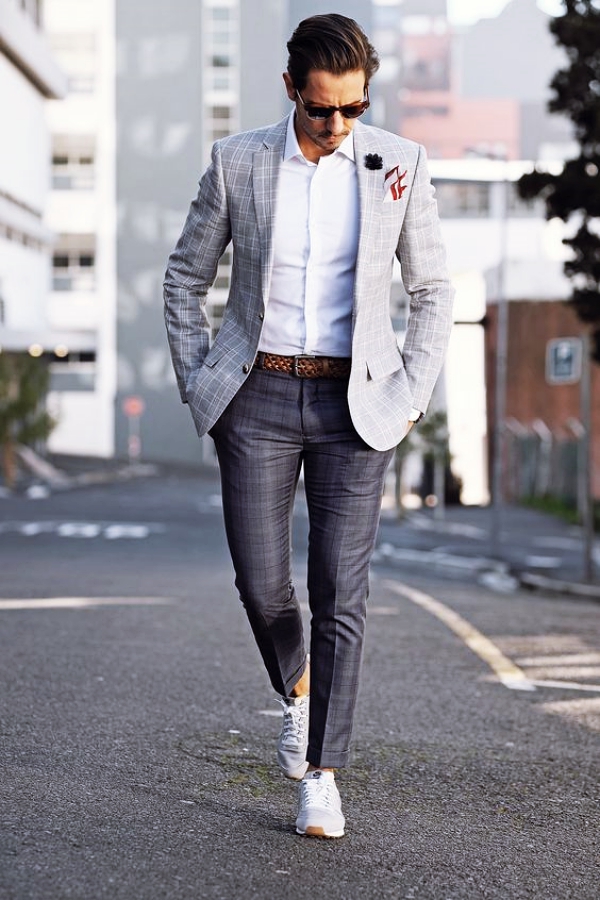 Image source 23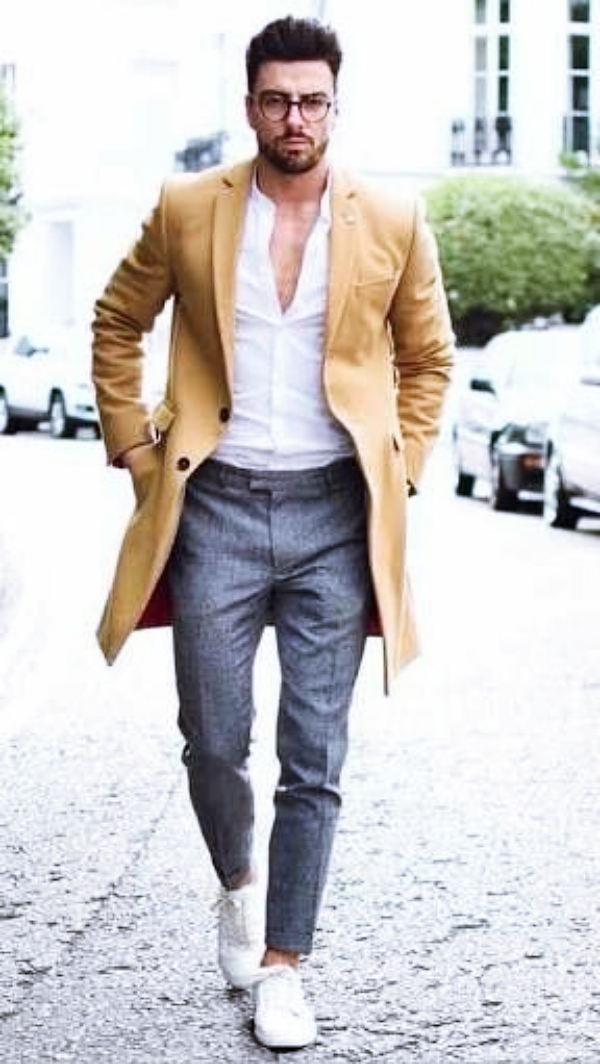 Image source 24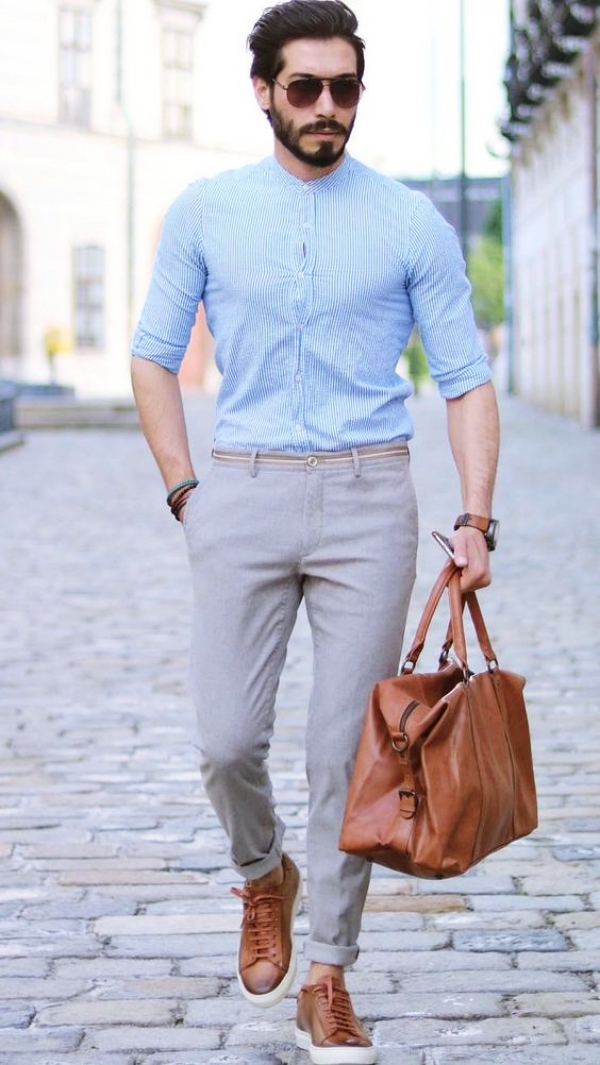 Image source
Aren't these Best Tucked in Shirt Outfits For Men amazing? We are sure you would love to dress up in these looks as they would make you picture perfect and grab the limelight! Get inspired by these looks and mix and match some of them to create your own Best Tucked in Shirt Outfits For Men.